Hear that creaking sound while stretching your legs? Yes, the warning sign that your knee cartilage is deteriorating, which may lead to more significant problems like arthritis in the near future. The 'cushion' that prevents our joints from friction is known as the cartilage. As we grow older or at times as we grow fatter, the cartilages deteriorate, and the joints start coming closer to each other, which means more friction. However, thanks to Mother Nature, there are a few foods that can help you improve your joint health by regenerating knee cartilage naturally.
Before starting with the foods for your joint health, let us get a brief idea about the mysteries of our own body.
Jump to:
Why does cartilage wear down?
Cartilage is the 'cushioning' on your joints that helps ensure your seamless movement.
It tends to wear down with age due to stress on joints from regular movement. Even your weight can become a villain to your cartilage!
In a study, it was proven that obese people tend to wear down their knee cartilage faster than healthy people. The cartilage may decay and wear down to a stage where you can experience chronic inflammation and finally end up with osteoarthritis.
Are you horrified by this prediction? This is why we are suggesting a few superfoods that can help you avoid such a painful state in your life.
15 superfoods to regenerate cartilage
A balanced diet is the key to your health problems. The solution to any problem lies in making a few changes in your diet. However, you cannot expect a magical effect just from taking food once. Here are a few food options that you can include in your regular diet that will gradually regenerate your cartilage and reduce your joint pain.
1. Dark green and leafy vegetables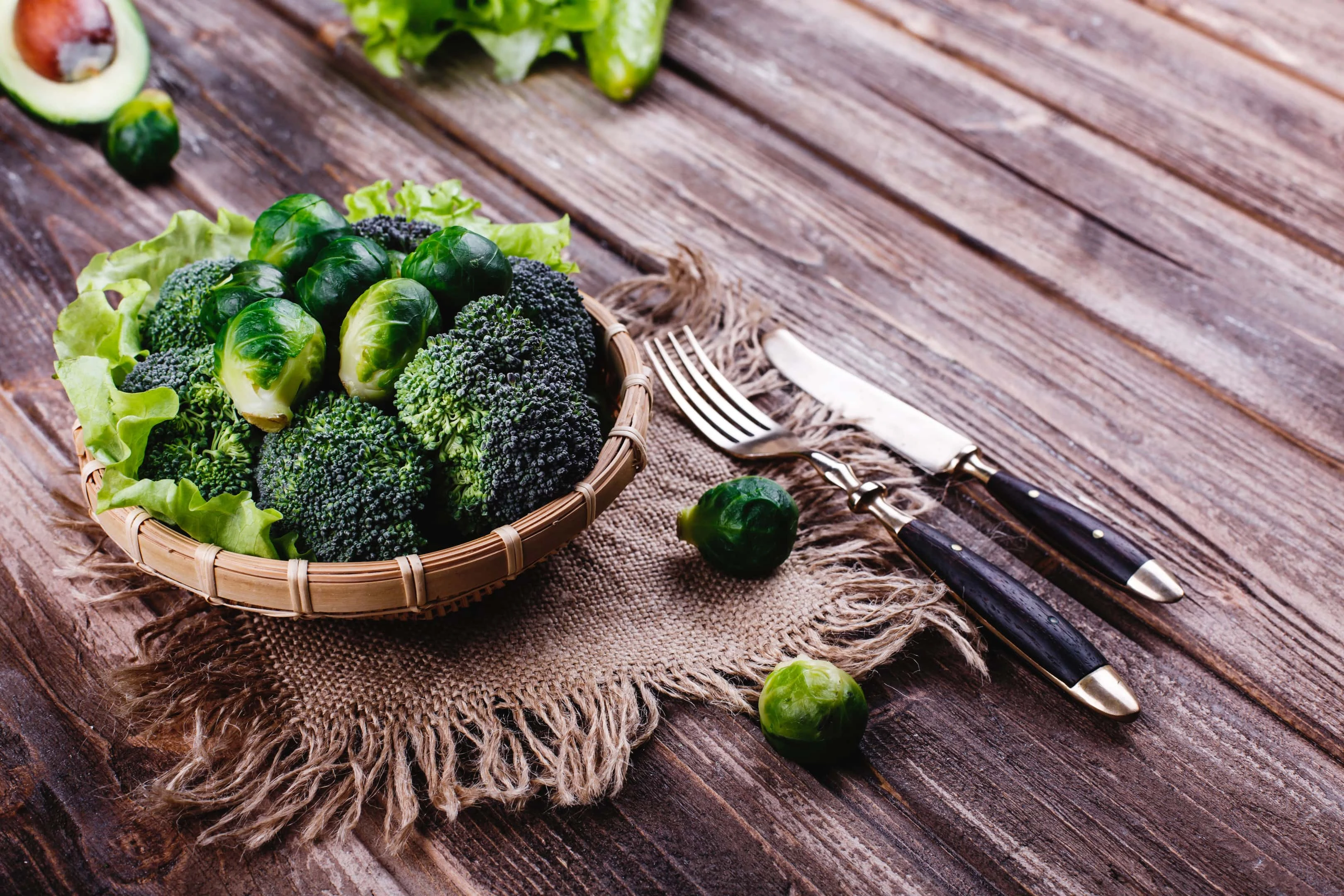 Remember when your mom used to force you to eat those green leafy vegetables? As we grow up, we tend to forget these little things and may end up with a lot of health problems.
Dark green vegetables like broccoli and Brussel sprouts are great sources of Vitamin K, the vitamin that strengthens your joints.
Leafy vegetables like spinach and parsley are excellent ways to fight free radicals in our bodies.
Consumption of these leafy vegetables not only boosts antioxidants in our body but significantly contributes to increased magnesium and calcium levels in our body. The carotenoid content in these dark green and leafy veggies effectively reduces the rate of cartilage degeneration.
Dark green and leafy vegetables can be your escape from joint pain. Now would you like to eat up some of these veggies (even if you dislike them) to regenerate your cartilage naturally?
2. Oily fish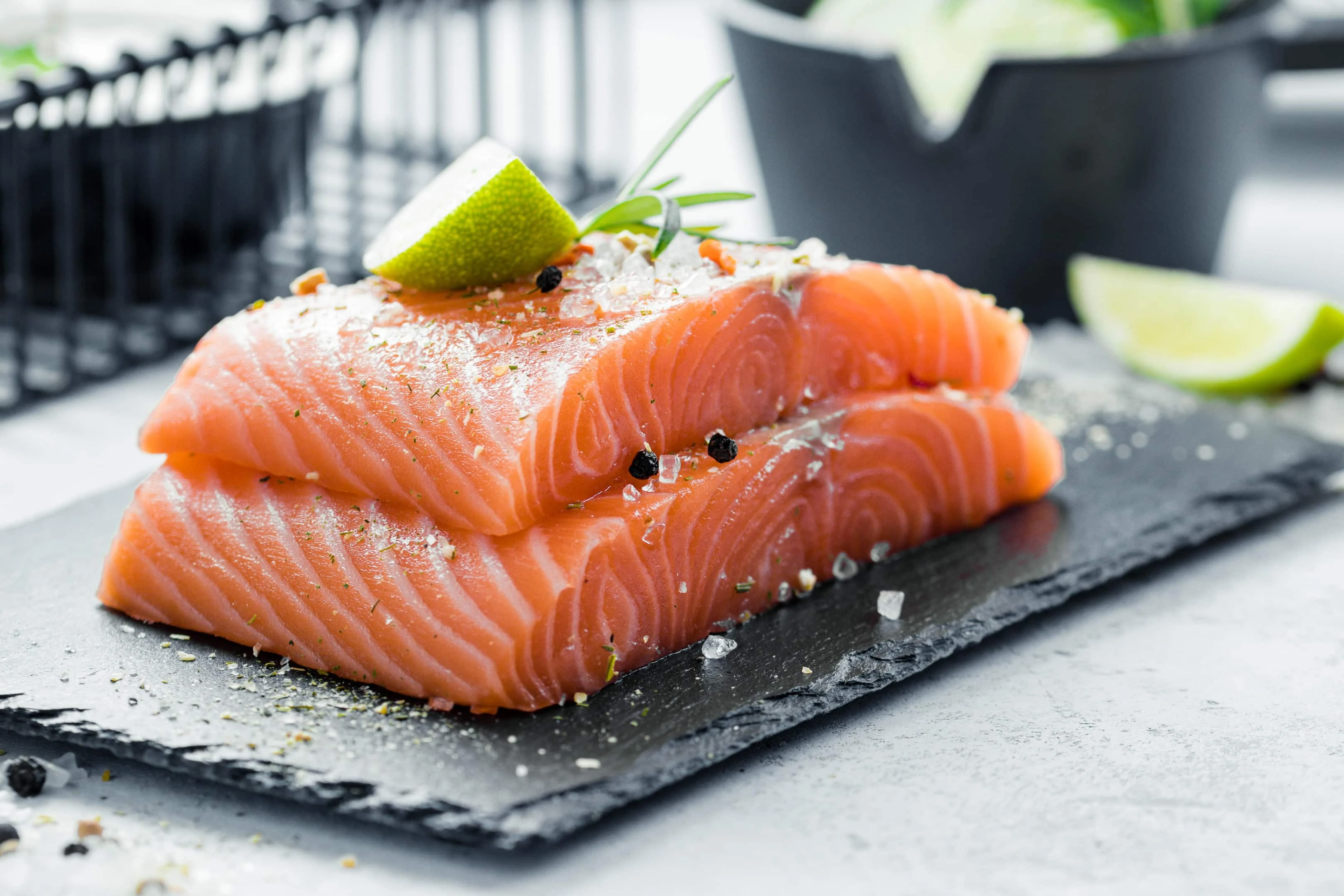 Were you avoiding fish due to its smell? Add some spices and gulp up some fish to revive your joint health.
Fish is a nutrient-packed food that supplies Omega-3, vitamin D, and calcium. Each of these nutrients is essential for a healthy joint.
Omega-3 fatty acid has anti-inflammatory properties that gradually curb chronic inflammation and stiffness of knee joints.
Vitamin D is responsible for absorbing calcium into our bones. Therefore, oily fish can supply the high content of vitamin D to strengthen our bones and reduce stress on the knee cartilage.
The most suggested fish for the regeneration of cartilage are salmon, mackerel, and sardine. Consumption of these fish can hinder the production of certain enzymes in our body that impact cartilage degradation.
If you do not have access to fresh fish, you may also stock canned salmon with bones.
The meat of the fish has several health benefits, including the regeneration of knee cartilage. If you are vegan, don't fret; we have more food options for you as well.
3. Avocado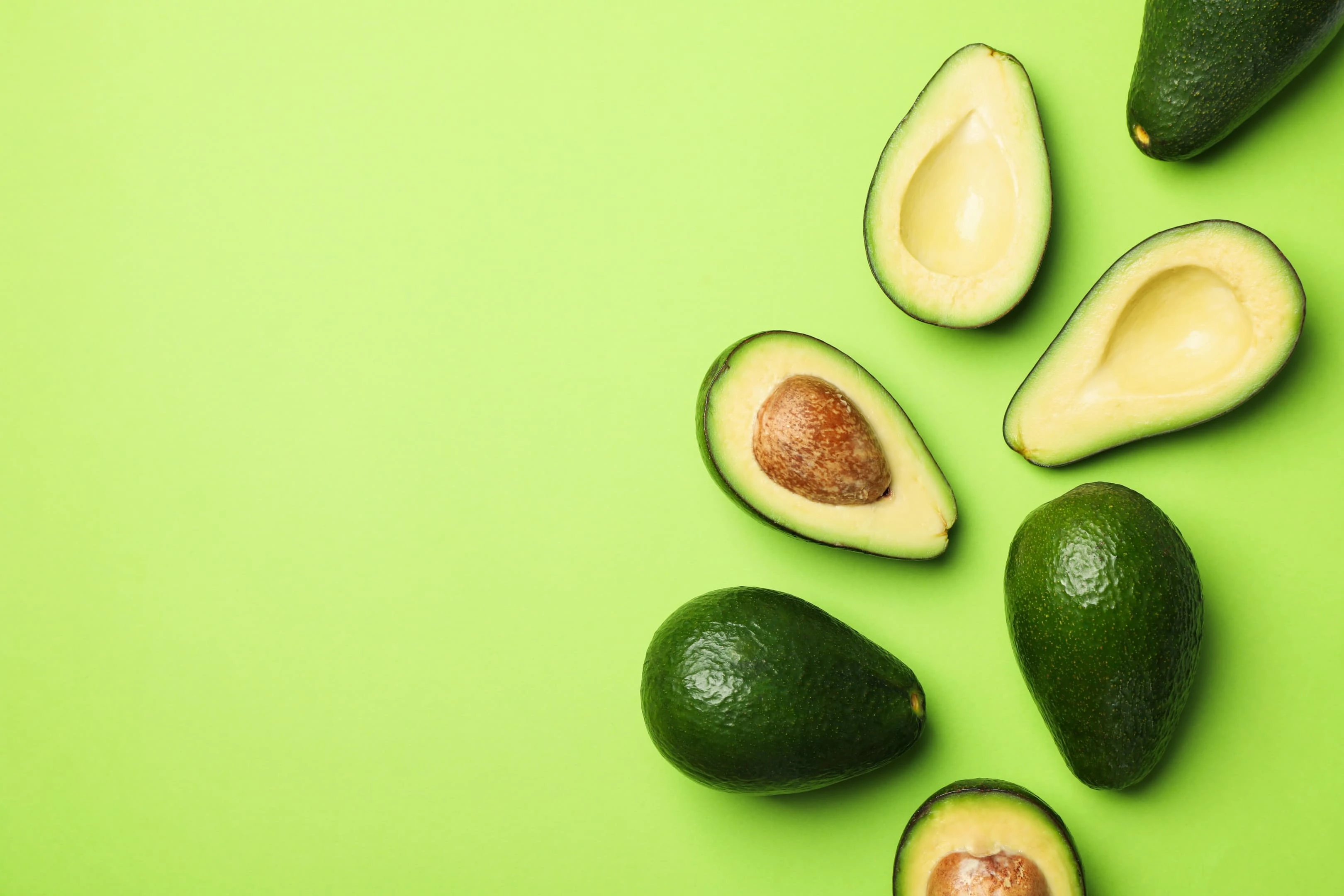 With the rising awareness of keto diet, paleo diet and every fancy-named diet, avocado can surely be nominated as the most popular diet fruit. However, there is no denying that avocado has great health benefits, one among it being cartilage regeneration.
Avocado is packed with monounsaturated antioxidant oils that fight free radicals of the body and prevent inflammation.
This superfruit also contains essential fatty acids and beta-sitosterol that repair the connective tissue and cartilage.
It is also rich in Vitamin E which boosts weight-bearing ability, thus reducing the stress on your joints.
Studies show that avocado has been used to treat osteoarthritis due to its oxidative and anti-inflammatory properties. So do not forget to slip in avocado into your breakfast regularly.
4. Brown rice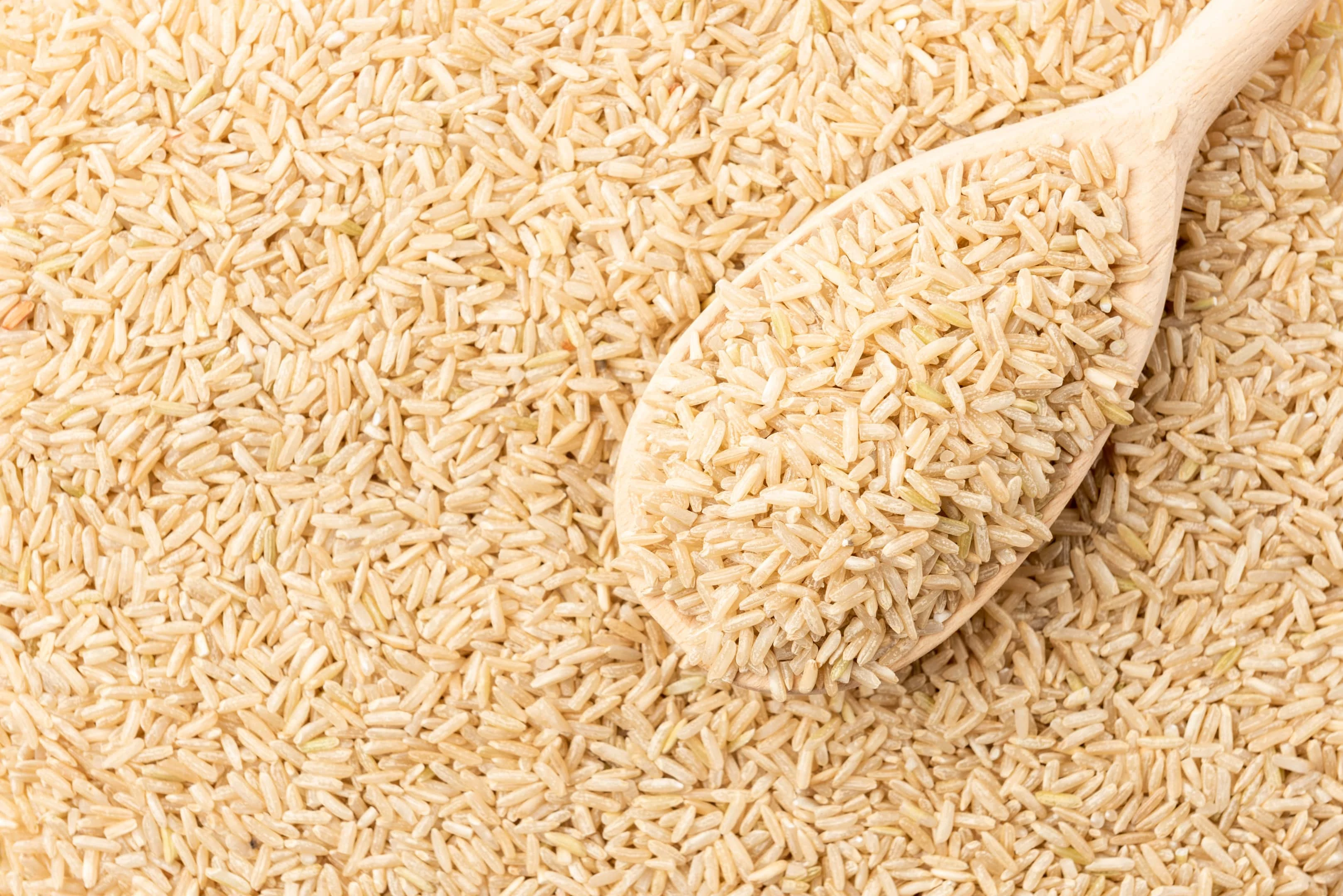 Just like the oil in your car gears, brown rice plays a similar role for your joints. Brown rice contains hyaluronic acid that serves as a savior to patients suffering from joint problems. Guess why?
Hyaluronic acid serves as a natural lubricant that eases the frictions of your joints. Moreover, it is recognized as a shock absorber. Therefore, it can protect your knees from any damage due to jerking actions.
Brown rice is used as a staple food all across the globe. The benefits of hyaluronic acid have been used for treatments, and for developing injections to treat joint-related problems. Brown rice serves as a natural source that can be consumed regularly to reduce cartilage degeneration, as well as rebuild cartilage.
5. Turmeric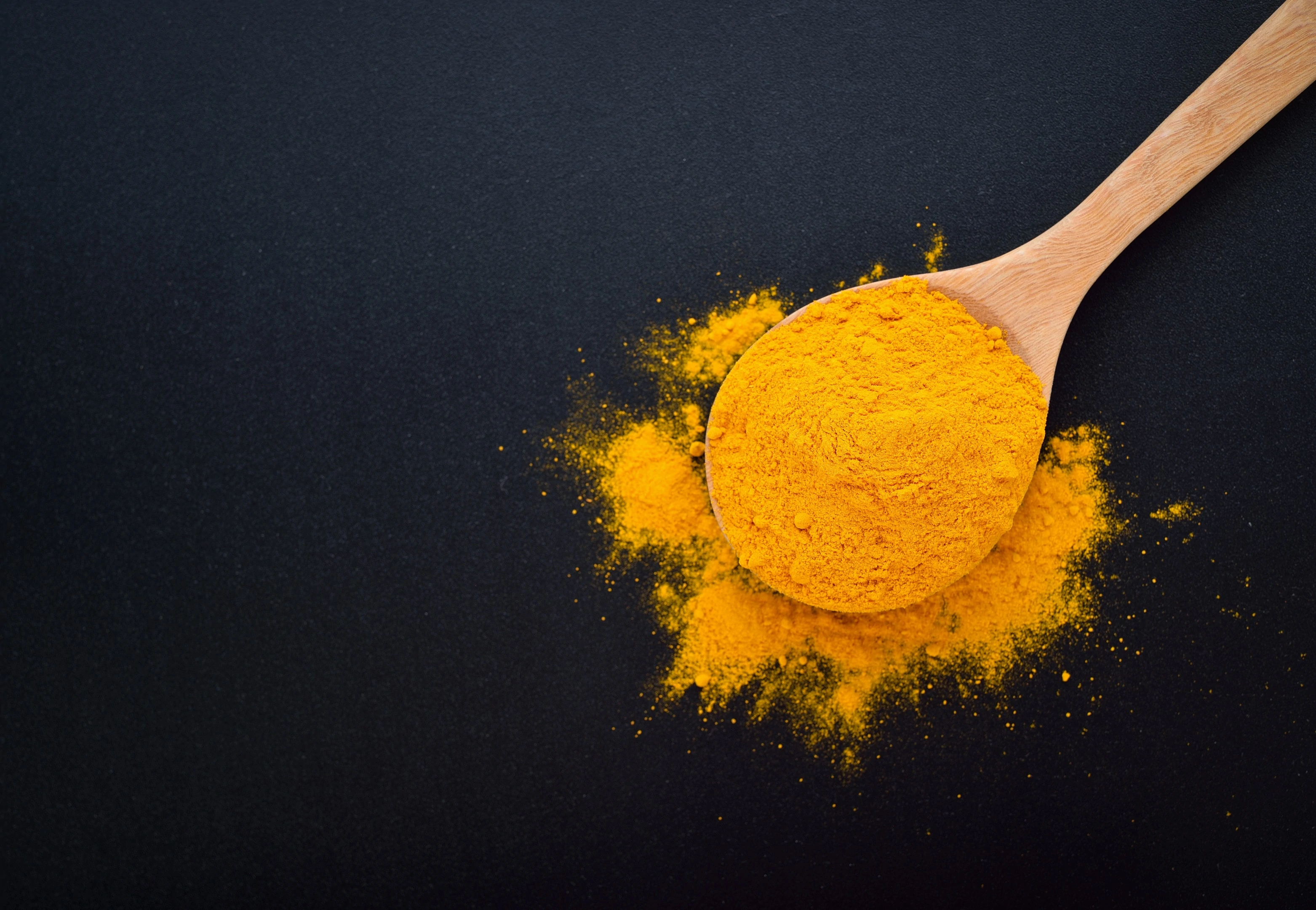 Turmeric is the kitchen ingredient that has been used for centuries as a spice or even as an immunity booster with milk. But did you know that turmeric can repair your cartilage?
Curcumin is the ingredient present in turmeric that has evidently contributed to reducing knee pains and aches. Its anti-inflammatory property makes it a great natural solution to calm down your knee cartilage.
Don't forget to drop a teaspoon of turmeric into your curry tomorrow!
6. Extra virgin olive oil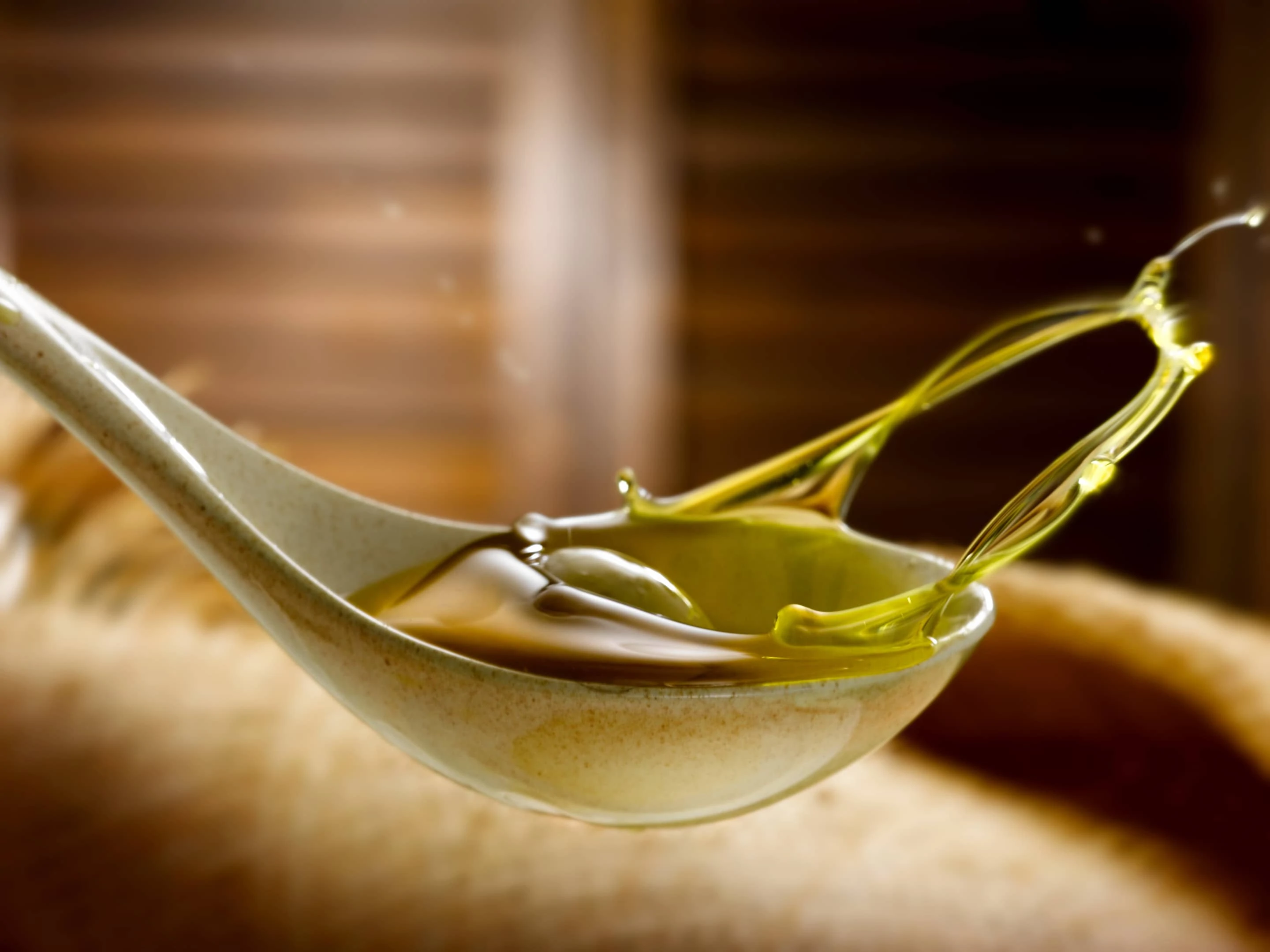 Were you thinking of changing the type of oil you consume in order to control cholesterol levels? I will give you another reason to switch to olive oil. If you include olive oil in your diet, you have a very low risk of having rheumatic arthritis.
Extra virgin olive oil contains oleocanthal (a phenol derivative) that completely blocks joint inflammation. It inhibits inflammatory enzymes even better than ibuprofen.
Extra virgin olive oil also prevents osteoarthritis. You can easily consume it as a dressing for your salad.
7. Onion and garlic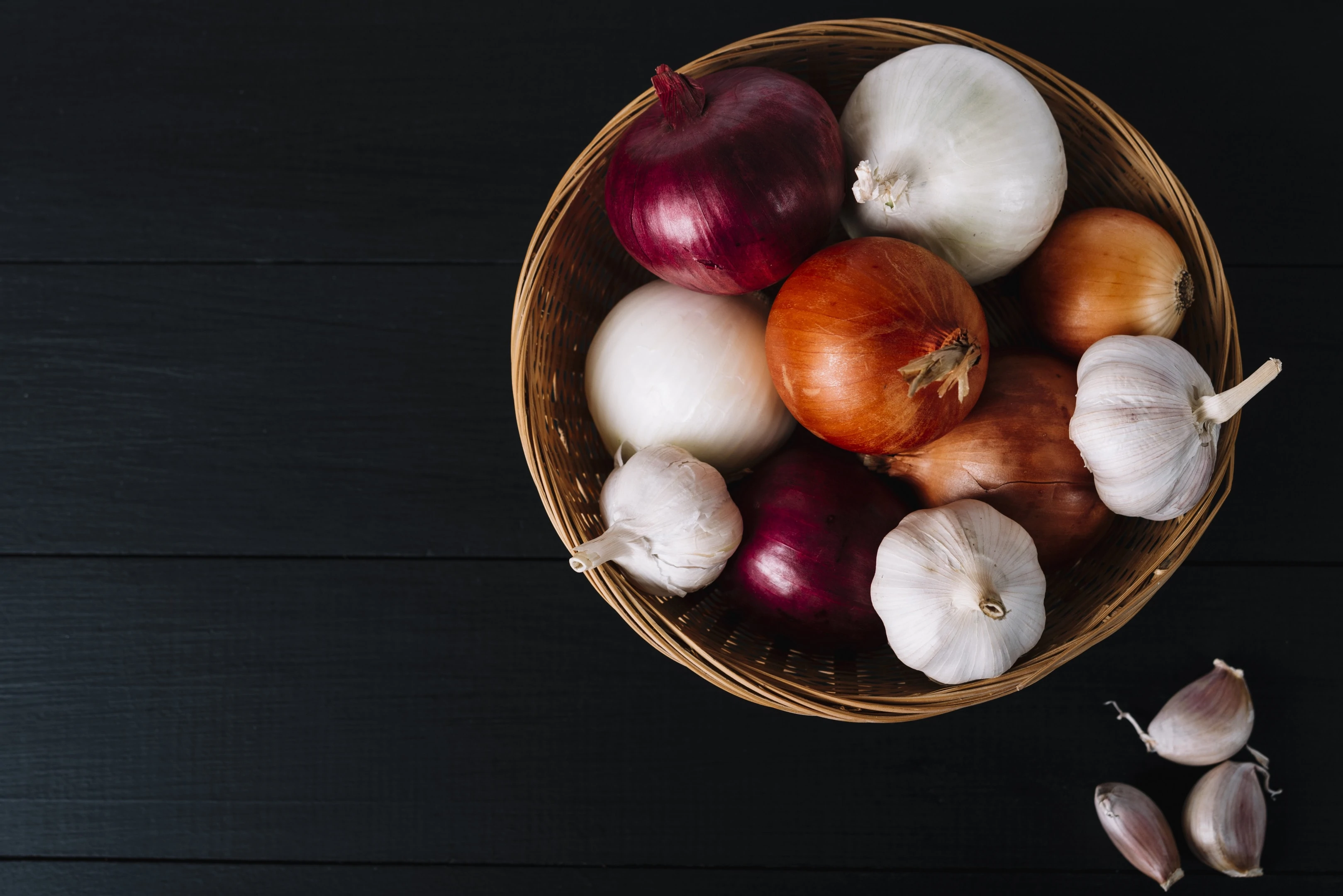 Quercetin, a potent antioxidant, has exhibited a significant effect on knee pain. Onion serves as an excellent source of quercetin to keep arthritis at bay. This powerful antioxidant helps in generating cartilage and diminishes cartilage deterioration.
Garlic is another superfood that can boost your joint health. Researchers say garlic contains allicin, a compound that offers antioxidant benefits and consumption of garlic significantly reduces the symptoms of osteoarthritis.
8. Apples and grapefruit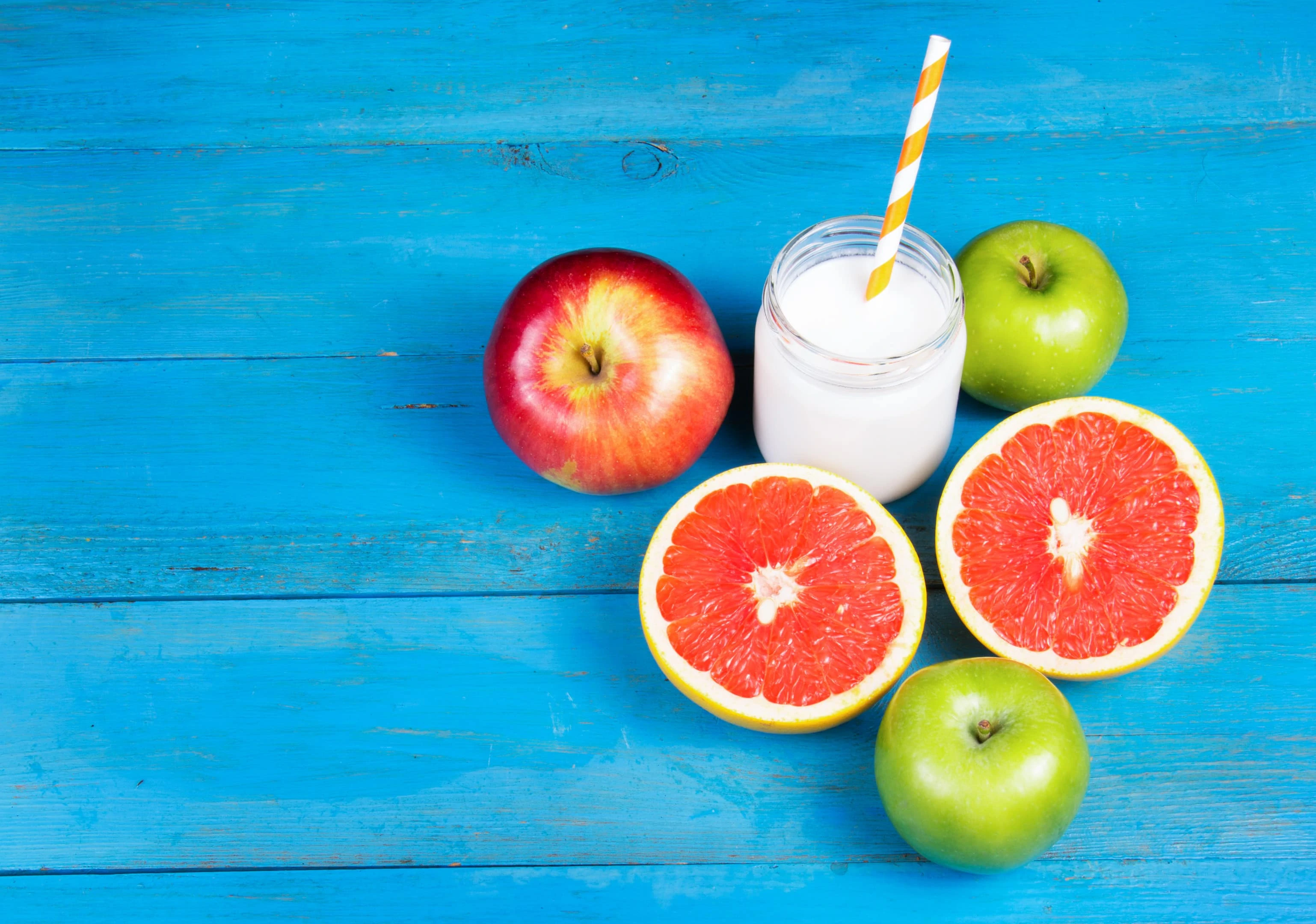 'An apple a day keeps the doctor away'. This was not a lie that we were told. Apples are an excellent source of bioflavonoids. So is grapefruit.
Bioflavonoids are polyphenol plant derivatives that are exceptionally beneficial for your joint health. This compound is found in grapefruit, apricot, cherry tomatoes, apples with skin, blueberries, and some more fruits.
The anti-inflammatory property and antioxidant power of flavonoids present in apples and grapefruit can help you to rebuild cartilage and even prevent you from moving a step closer to osteoarthritis.
9. Green tea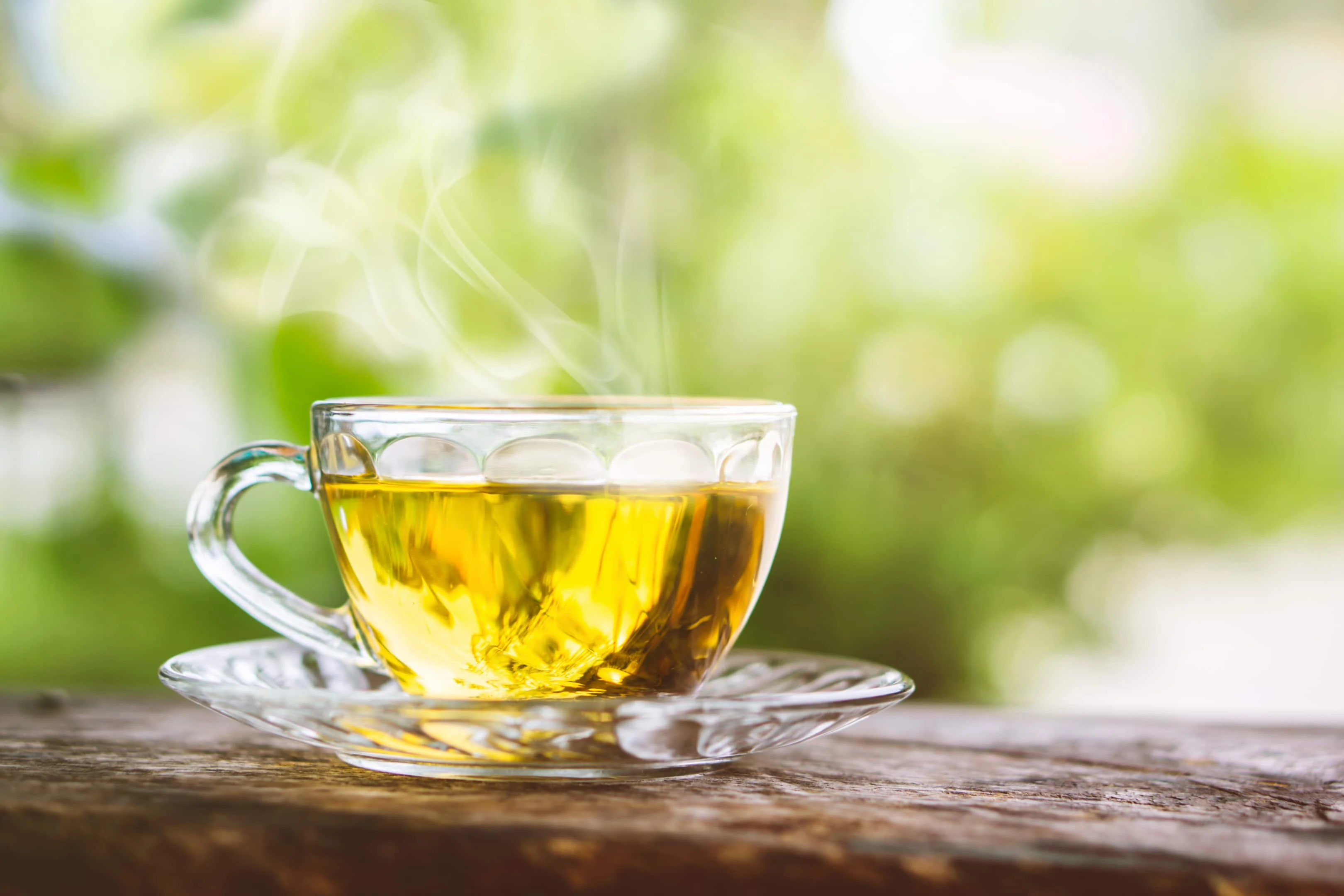 I bet you have at least tried green tea at least once since the media had been talking about all its benefits. You are not the only one who disliked the taste. But trust me; every sip of this not-so-tasty drink will benefit you.
Green tea has been known for its detoxicating power. The antioxidants are yet to be appreciated enough. According to a study at Case Western Reserve University, the antioxidant power of green tea has a significant role in preventing rheumatic arthritis. While polyphenols in green tea act as painkillers to the joints, catechins help in protecting and restoring cartilage.
It is an understatement that the anti-inflammatory properties of green tea can promise relief to your joint aches.
Sip this hot drink to keep your knees fit and healthy! But avoid taking a cup of green tea when you have an empty stomach.
10. Oranges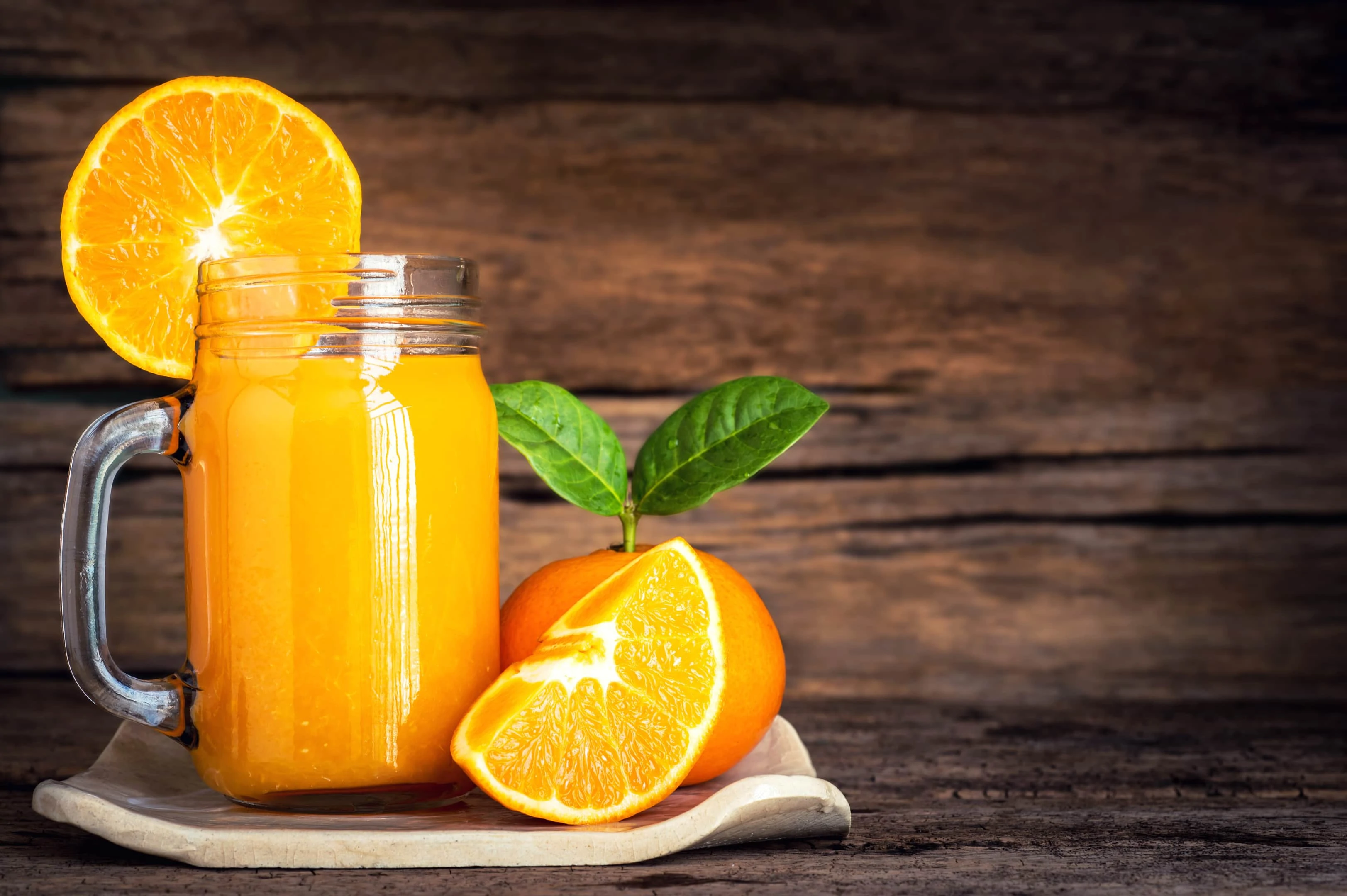 Oranges are a refreshing fruit that not only waters your taste buds but also supplies you with the essential nutrient vitamin C. Why is vitamin C essential for our body?
Along with producing youthful skin, the vitamin C in oranges helps to produce collagen, the protein that forms knee cartilage. Moreover, the consumption of oranges over time can heal the degenerated cartilage.
As per the studies done by the University of Maryland Medical Center, daily consumption of 75-90 milligrams of vitamin C can contribute to the regeneration of knee cartilage. Apart from oranges, a few more fruits like kiwi, kale, strawberry, lemon can also become your source for daily vitamin C intake.
Don't forget to eat a few pieces of orange after your meal today!
11. Dairy products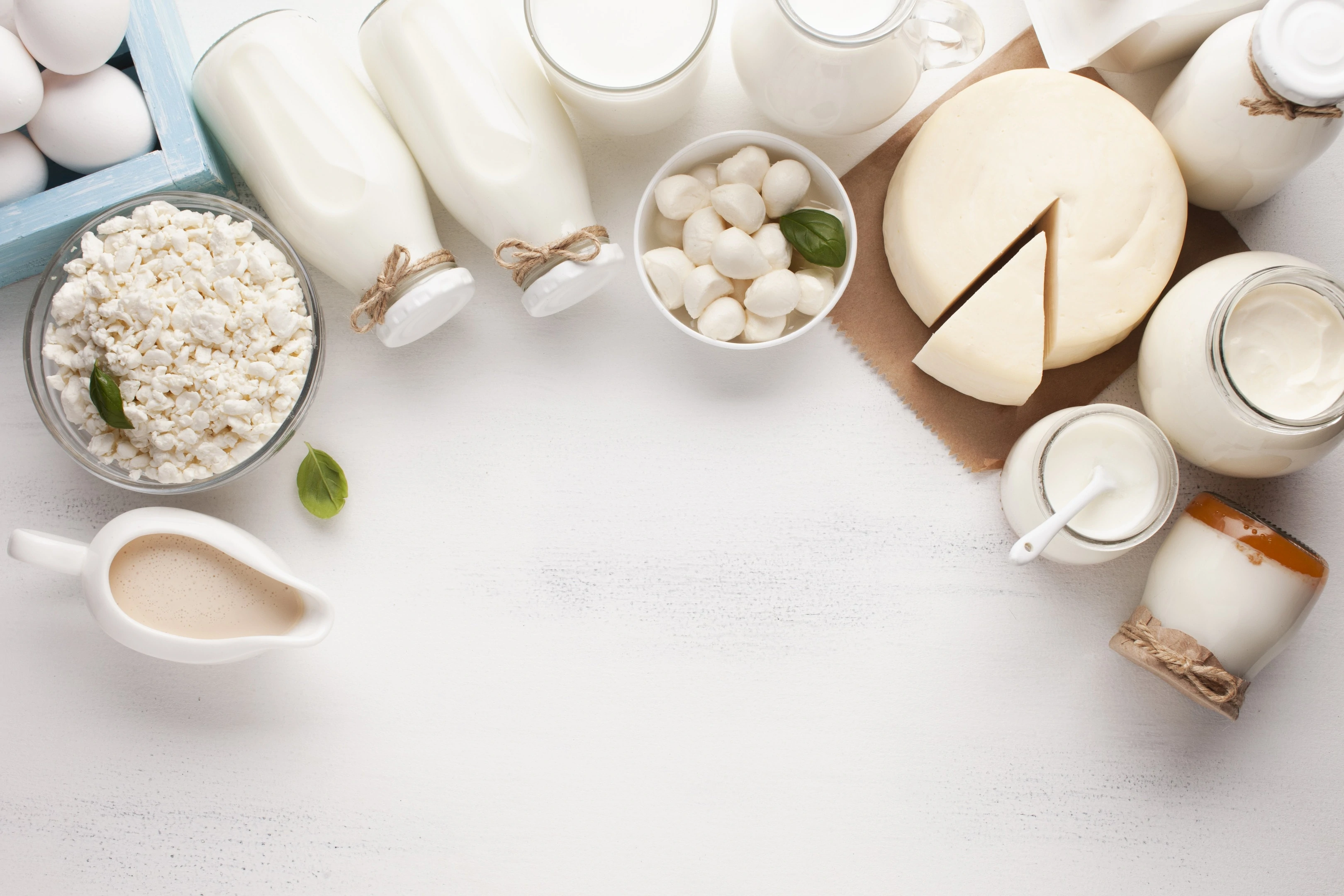 Don't deny you were forced to gulp down a glass of milk every day as a kid! Milk is a well-known source of calcium that strengthens your bones. Dairy products, especially yogurt, play a significant role in boosting your stomach health.
The active probiotics in yogurt reduce inflammation and help in repairing cartilage. Dieticians recommend including yogurt in any anti-inflammatory diet to manage and prevent degenerative joint disease.
Kefir or kephir, a fermented milk drink made from kefir grains, plays a similar role to yogurt. It is an excellent alternative to yogurt or milk for those who are intolerant to lactose. U.S. researchers claim that kefir is 99% lactose-free. It evidently reduces inflammatory compounds in the cartilage.
Be it yogurt, milk or kefir; these can significantly contribute to the well-being and regeneration of your knee cartilage.
12. Walnut and brazil nuts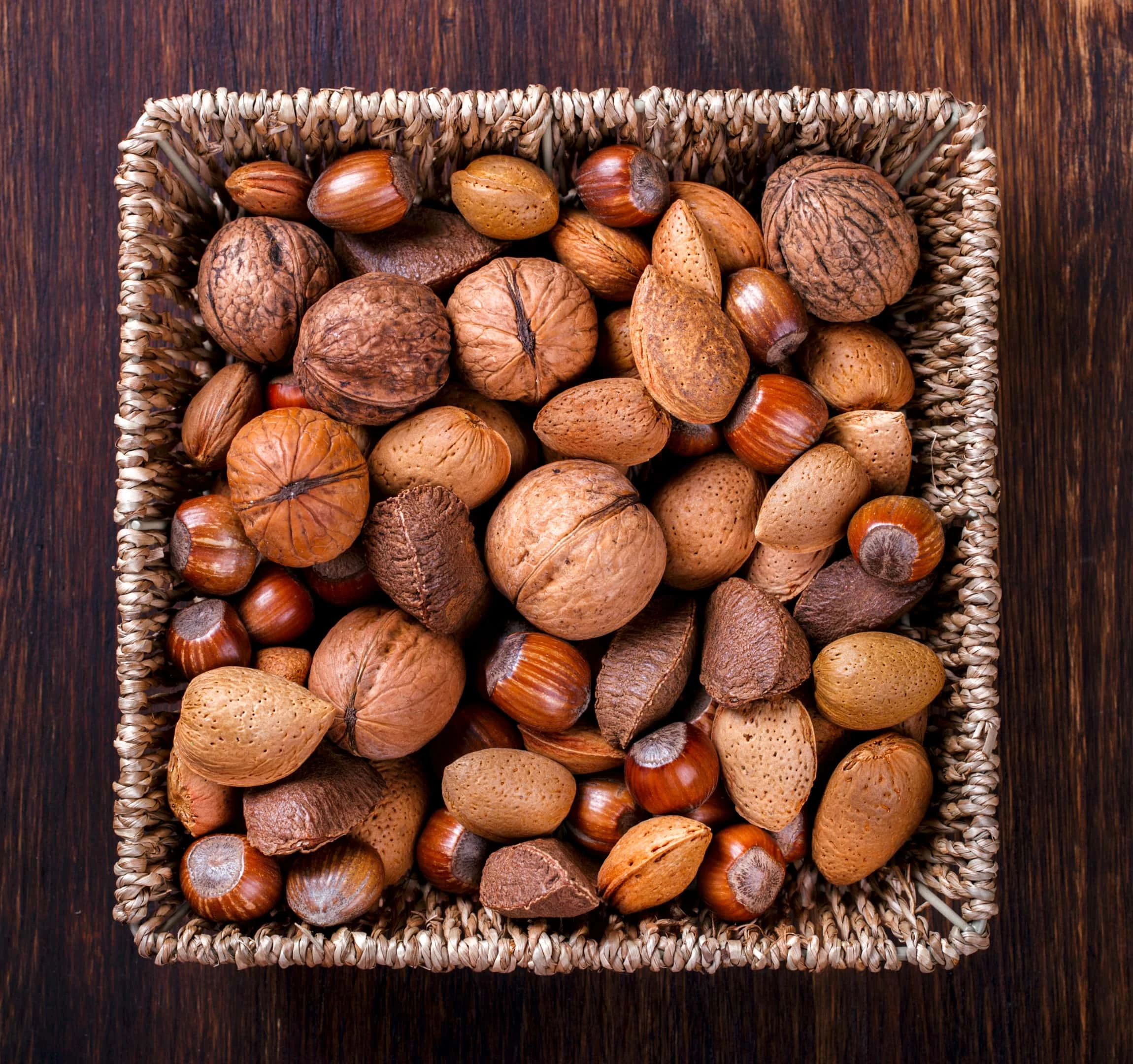 Remember the facts about hyaluronic acid? Just like brown rice, nuts like walnut and brazil nuts can be your source of hyaluronic acid.
Brazil nuts and walnuts have a high content of healthy fat and antioxidants that further contribute to repair the cartilage. Moreover, they also contain magnesium which promotes proper joint health.
The high selenium content in Brazil nuts helps to improve the quality of collage, the cartilage protein.
The Omega-3 fatty acids in nuts help the body to fight inflammation, preventing chronic inflammation in arthritic joints.
13. Camu Camu
Never heard the name? Well, Camu Camu is a sour berry native to the Amazon rainforest. The powdered form of these berries is available in several online stores.
Camu Camu has become popular among health enthusiasts due to its nutritional value. This berry has it all! It is rich in vitamin C and has high anti-inflammatory power due to the presence of strong antioxidants.
The main component of Camu Camu that inhibits inflammation is ellagic acid (an antioxidant). This component efficiently fights back inflammation-triggering enzyme aldose reductase by keeping arthritis at bay.
You may not get the chance to taste the fresh fruit; but, you can avail yourself of its benefits from supplement powder and pills readily available in online shopping stores.
14. Blueberries and cherries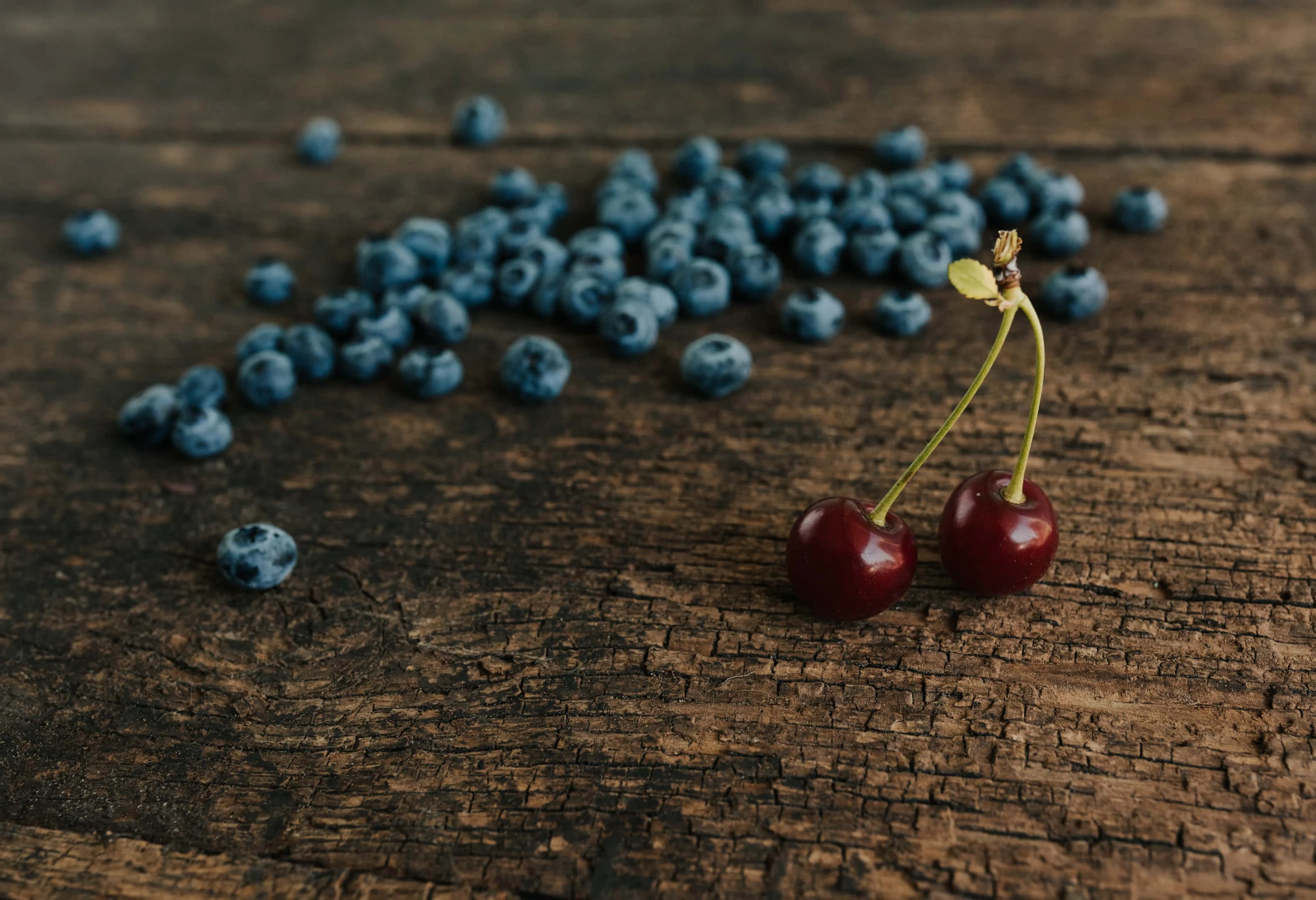 This red and blue duo can be your savior from creaking and aching knees. These tiny packages are rich sources of vitamin D and polyphenols.
While polyphenol deals with joint pains, vitamin D helps in producing the protein for cartilage, i.e., collagen.
Cherries contain antioxidants anthocyanins that help in reducing inflammation. On the other hand, blueberries are also known to prevent gout by lowering uric acid levels.
A few berries of your choice in your diet can help you regenerate your cartilage over time.
15. Pomegranates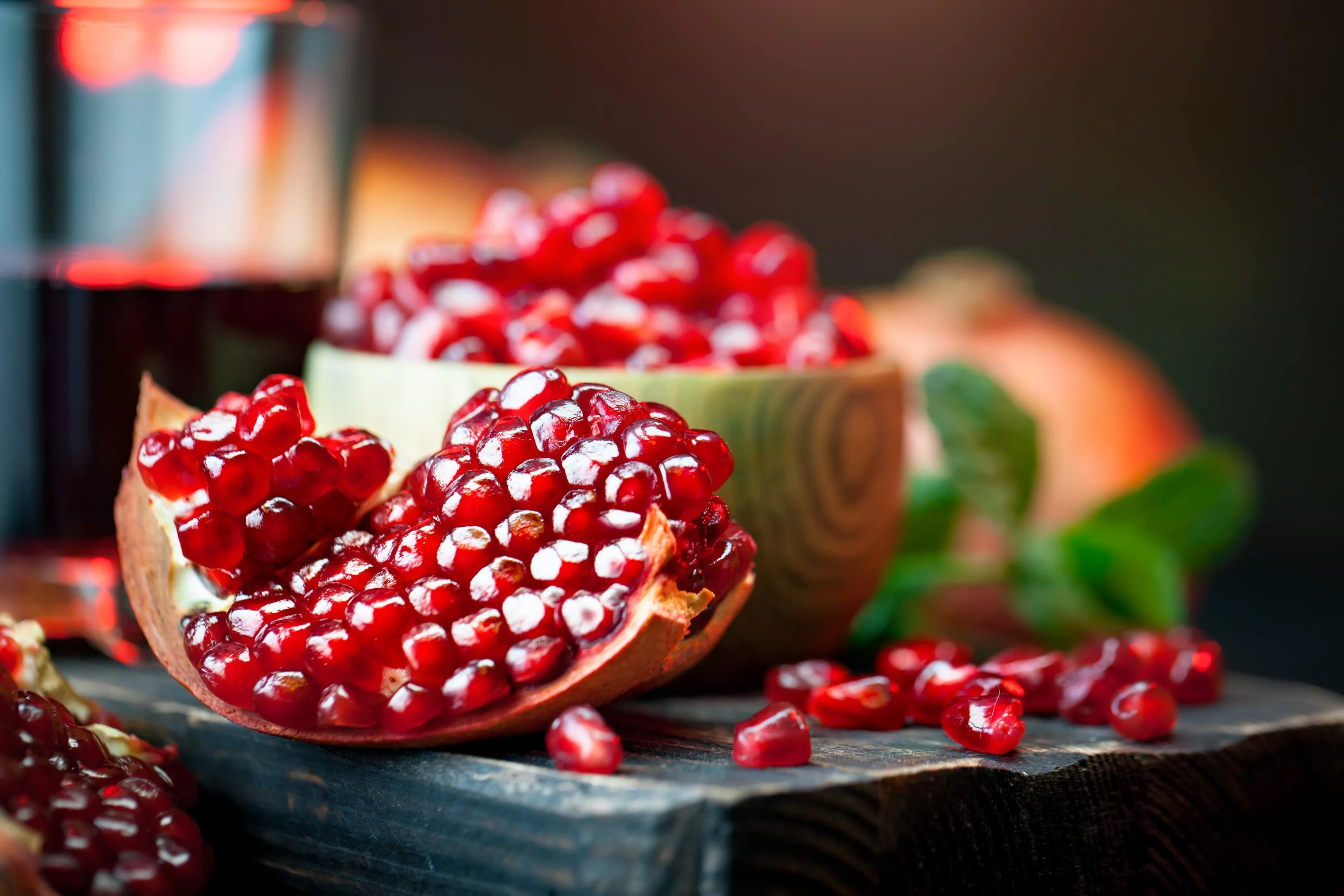 This power-packed food supplies you with antioxidants and nutrients that contribute to cartilage regeneration. As per research from Case Western Reserve University, pomegranates help in cartilage catabolism by stimulating and producing certain mediator enzymes.
Just like all the other items on this list, pomegranate has potent antioxidants and anti-inflammatory properties that protect, repair, and regenerate your cartilage for healthier joints.
Do not miss out on including pomegranate in your diet plan to alleviate symptoms of osteoarthritis!
More foods that can protect your cartilage
Apart from the superfoods as mentioned above, here's a list of a few more food items that can protect the degeneration of your cartilage.
Plums
Oatmeal
Red Pepper
Basil
Tropical fruits such as papaya, guava, and pineapple
Legumes like peas, and beans
Bone broth
Chia seeds
Almonds
Bananas
These foods are packed with vitamins, antioxidants, and enzymes that can suppress inflammation and protect the knee cartilage.
The three primary nutrients for cartilage regeneration are antioxidants, polyphenols, and Omega-3. Even though you may find a lot of supplement pills in the market, nothing is better than the real nutrients that come from fresh foods. You cannot expect a magical effect to cure your knee aches overnight. But these foods evidently will improve your joint health over time through cartilage regeneration, if consumed regularly.
Tips to reduce your joint issues
Even though diet plays a significant role in your joint health, there are few more checkpoints to keep joint aches at bay.
Monitor your body weight — As said earlier, being overweight can stress your cartilage increasing the rate of its decay. Therefore, it is essential to keep an eye on your weight scale.
Avoid highly processed and packed food items — Eating junk food is a bad habit that we do not want to let go of. But if you care for your joint health, keep your hands away from the chips packet.
Avoid red meat and soy — Too much protein can pose a high risk to your cartilage. Therefore, it is advisable to avoid red meat. Soy and other allergens should also be avoided.
Say no to foods containing trans fat — Trans fat serves as an enemy to your diet as it releases free radicals in your body, causing inflammation. Avoiding this processed fat can help you prevent arthritis in the future.
Reduce caffeine intake — It dehydrates you and pulls out most of the nutrients in your body. Though it is harsh to expect you just to abandon your daily habit in just a day, you can try to cut down on your caffeine intake gradually.
Exercise regularly to keep your body in motion — What is the use of the oil if the machine refuses to work? Keep yourself healthy by exercising daily. However, if you are experiencing knee aches already, avoid vigorous exercise which may hurt your joints.
Summary
Nothing can grieve you more than your restriction to movement. You can choose the natural path to avoid disease progression at an earlier stage. These listed foods can even help you delay or prevent the need for joint replacement. Manifesting a few healthy habits can not only help you keep your joints happier, but also help you live a fuller and longer life.
With the rising rate of osteoarthritis, a few changes in eating habits can protect you from chronic pain at the end of your life.