Medical professionals, like the naturopathic Peter J. D'Adamo, have endorsed the concept of blood-type diets. This is based on the idea that to attain maximum health, individuals should eat foods and exercise depending on their blood type. The theory behind the diet is that consuming food rich in lectin, a kind of protein inappropriate with a specific blood type, might induce blood cell clumping or agglutination, which can lead to severe health issues, including heart disease, renal disease, or cancer.
A diet for the A-positive blood type suggests adhering to a regimen that primarily relies on consuming foods that are for the body. These dietary restrictions are necessary because certain blood types, such as A-positive, are more prone to certain illnesses than other blood types. Therefore, it is very important to adopt a diet that offers major advantages related to having an A-positive blood group.
Jump to:
What is the A-positive blood group?
According to research, the A-positive blood type is the second most prominent in the United States. However, the platelets in A+ blood are its most potent component as there is a significant need for platelets, readily available by A-positive donors, which frequently aid chemotherapy-treated cancer patients. If you have an A-positive blood type, it means that you have the type-A antigen and the presence of the Rhesus factor in your red blood cell. Only those who are A-positive or AB-positive can receive blood donations from individuals with the A-positive blood type. They can, however, receive blood donations from those who have the O-positive, O-negative, A-positive, or A-negative blood types. However, research links blood type A-positive people to a greater risk of stomach cancer and a higher propensity for H. pylori infection than other ABO blood types. Furthermore, they are more susceptible to heart disease, blood clots, diabetes, stress-related disorders, and cardiovascular disease.
The A-positive blood type and diet
D'Adamo claims that the ancestors of blood type A had the ability to absorb carbohydrate sources, and today these elements make it challenging for type A-positive people to digest animal protein and fat, in addition to their low concentrations of intestinal alkaline phosphatase. Hence the diet for A-positive blood type should be vegetarian, contain fruits and vegetables, and preferably in their fresh, natural form.
Moreover, these people should intently limit the consumption of animal protein like beef and turkey from this diet. Diligently following a blood-type diet A-positive food list boosts the immune system and possibly prevents the onset of serious illnesses by removing some harmful components from your diet. This process considerably aids in the cleansing process of your body. It lessens the strain on the body's stress response mechanisms, reducing or eliminating symptoms of an abnormal Neuro EndoMetabolic (NEM) stress response.
Foods for A-positive blood type diet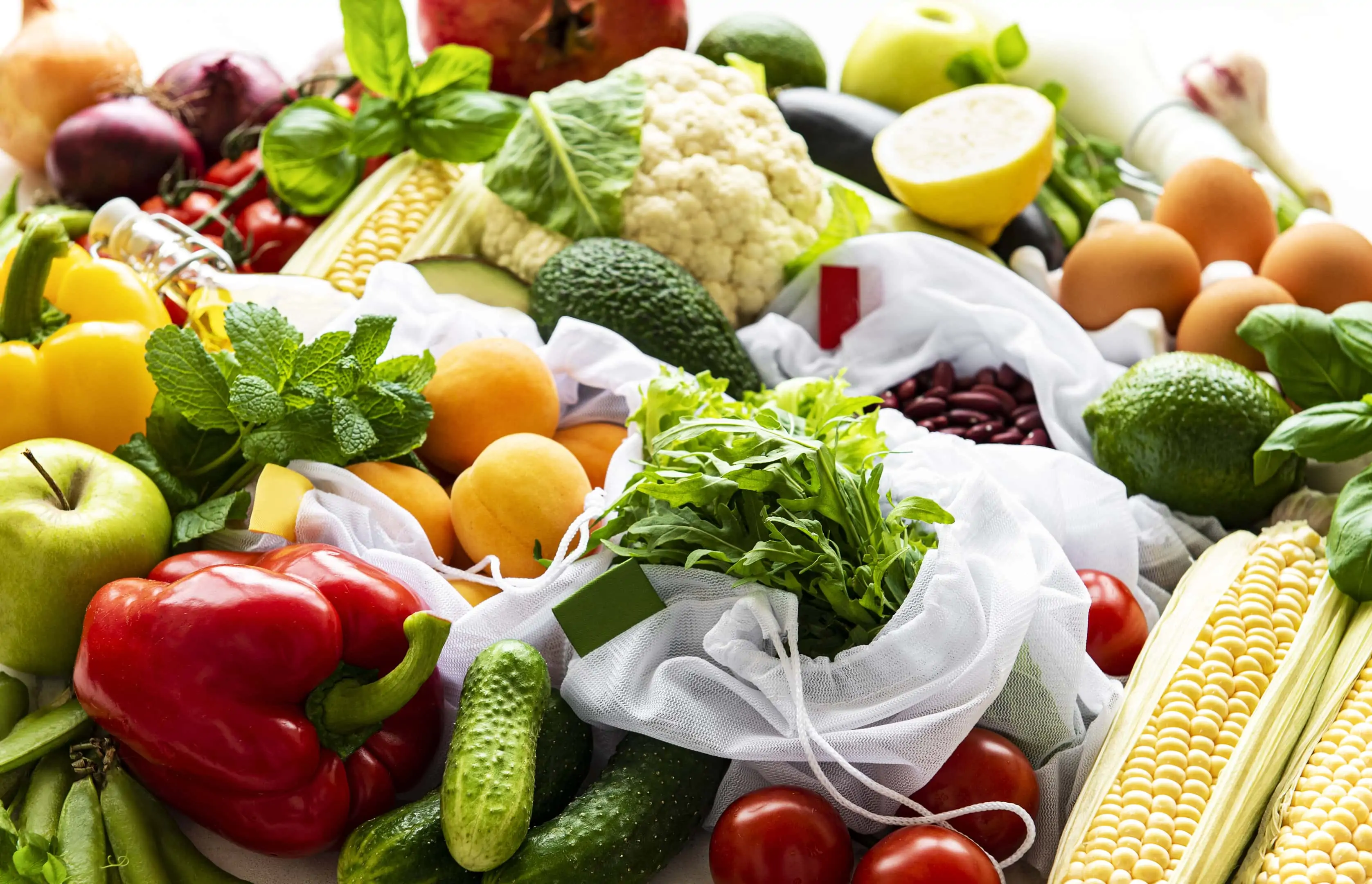 1. Animal protein
What to eat
It is unhealthy for people with an A-positive blood type to consume meat. However, poultry is the healthiest animal protein for this blood type. Furthermore, turkey meat is a high-protein, low-calorie food containing selenium and niacin, which may lower blood sugar levels. Additionally, due to its low carbohydrate and GI index and the absence of substances linked to a higher risk of developing type 2 diabetes mellitus, such as heme-iron, saturated fat, salt, and nitrate, turkey meat will not cause a rise in blood sugar levels. Although the diet for type A-positive blood type should be vegetarian, this animal protein source benefits the individual. Individuals with A-positive blood should also consume a lot of fish, such as mackerel, cod, red snapper, sea or rainbow trout, and salmon. The omega-3 fatty acids and other minerals found in fish are unsaturated fats that improve heart health, lower the occurrence of cardiovascular diseases and minimize the likelihood of death from heart disease.
What to avoid
Individuals with type A-positive blood group should avoid most animal and processed meat products as these people have a low level of stomach acid, resulting in difficulty digesting meat. A healthy gut microbiota generally keeps the growth of tiny organisms in control. However, delayed and occasionally incomplete digestion leads to a higher hazardous burden. According to research, consuming meat — especially red and processed meat — has been associated with an increased risk of atherosclerotic cardiovascular disease owing to its high quantities of saturated fat. 
2. Nuts and seeds
What to eat
There are not many animal protein alternatives for those with type A-positive blood outside of nuts and seeds. They are rich in important fatty acids, vitamins, minerals, fiber, protein, and other nutrients, healthy fats, and necessary amino acids are abundant in nuts. Daily consumption of one ounce of nuts can significantly reduce heart disease. According to several studies, consuming foods high in vitamin E lowers the risk of colon, liver, stomach, lung, and other cancers. Sunflower seeds, almond butter, walnuts, pumpkin seeds, almonds, flaxseed, and other nuts and seeds high in vitamin E help keep cells' defenses active.
What to avoid
Diet for type A-positive individuals should not include Brazil nuts, pistachios, and cashews/cashew butter. According to studies, Brazil nuts are linked to higher blood selenium levels, resulting in a heightened risk of type 2 diabetes, high cholesterol, and heart disease. In addition, they contain a lot of calories and fat, which causes weight gain. On the other hand, pistachio nuts frequently have mold contamination that produces aflatoxins, which can weaken the immune system, and are mutagenic, carcinogenic, and teratogenic.
3. Legumes
What to eat
Legumes are another healthy protein alternative for A-positive type individuals. The healthiest options include adzuki beans, black-eyed peas, red, green, domestic lentils, and pinto and red soybeans. They contain healthy fats and have low-fat contents, potassium, soluble and insoluble fiber, iron, folate, and magnesium needed by the body to thrive. Additionally, tofu, a staple of the type A-positive diet, made from mashed soybeans, offers few calories, a fair quantity of protein, and minimal fat. It is rich in iron and, based on the coagulant used in the production process, can contain a lot of calcium and/or magnesium. 
What to avoid
People with blood type A-positive should completely avoid lima beans, copper beans, northern beans, red beans, kidney beans, green beans, navy beans, garbanzo beans, and tamarind. These beans can potentially reduce the amount of insulin your body produces, causing an imbalance in the metabolic processes that leads to stress.
4. Dairy products
What to eat
Dairy products can slow down metabolism since they have poor digestive ability in type A-positive individuals. Soy cheese and soy milk, on the other hand, can act like medications rather than food in the body. Soy cheese has a diet rich in fiber which reduces the development of cancer cells, like the ones that thrive in the stomach and colorectal. Isoflavones found in soy cheese encourage the development of a microbiome in the intestine that is rich in bacteria that generate anti-inflammatory chemicals. These chemicals aid in reducing and preventing inflammation in the heart, blood vessels, and cardiovascular system. Fermented dairy products, including yogurt, kefir, nonfat sour cream, and cultured dairy items, are tolerable in moderation in the diet for A-positive blood type. The fermentation process breaks down to ensure that the body continues functioning properly. It transforms many stress-inducing and hard-to-digest nutrients into forms that produce less stress. 
What to avoid
This category has several harmful products that blood type A-positive individuals must avoid, such as sherbet, camembert, American cheese, sour cream, cheddar, buttermilk, Munster cheese, blue cheese, Colby, brie, provolone, Swiss cheese, butter, Neufchatel, parmesan, and several others. These dairy products increase the risk of cardiovascular illnesses due to their high-saturated fatty acid content and detrimental impact on blood cholesterol.
5. Fruits and vegetables
What to eat
Diet for blood type A-positive is only complete with fruits and vegetables as they supply nutrients, enzymes, and antioxidants to the body. The most nutritious vegetables are broccoli, garlic, dandelion, domestic and Jerusalem artichokes, pumpkin, beet greens, escarole, collard greens, kale, spinach, romaine lettuce, alfalfa sprouts, kohlrabi, leek, parsley, and okra. Fruits healthy for this blood type diet are a good source of fiber, which fights diseases and provide vitamin C. They are a necessary part of the A-positive blood type diet to lose weight. These fruits include lemons, apricots, dried and fresh figs, black cherries, cranberries, blackberries, pineapples, blueberries, carrots, grapefruit, and other berries. 
What to avoid
A type A-positive diet should not include oranges, bananas, tangerines, mangoes, papayas, cantaloupe, rhubarb, honeydew, and coconuts because they put additional stress on the digestive system and disrupt the metabolic circuits that control the NEM stress response. In addition, they should avoid foods containing sensitive lectins, such as lima, ginger, snow peas, sweet, white, and red potatoes, domestic and Shitake mushrooms, Spanish, black, and Greek olives, and red, green, and yellow peppers.
Conclusion
A blood type A-positive diet contains food that is beneficial to the digestive system, helps maintain weight, and reduces the possibility of diseases associated with this blood type. Foods for this blood type include fruits that contain a great amount of fiber, nuts and seeds, legumes, dairy, and vegetables.