Various types of natural skin-nourishing substances continue to pop up in the market. From oats to honey, food items usually found on our dining table have made their way to our beauty regimen.
This is not an entirely new thing, though. We are all familiar with the story of Cleopatra's milk bath. Legend has it that she immersed her body in sour donkey milk to achieve her perfect complexion and skin tightness. Unknown to many, there are other food items that early civilizations have used for the same purpose.
Adzuki beans is another food item that has been used by many civilizations.
Jump to:
What are adzuki beans?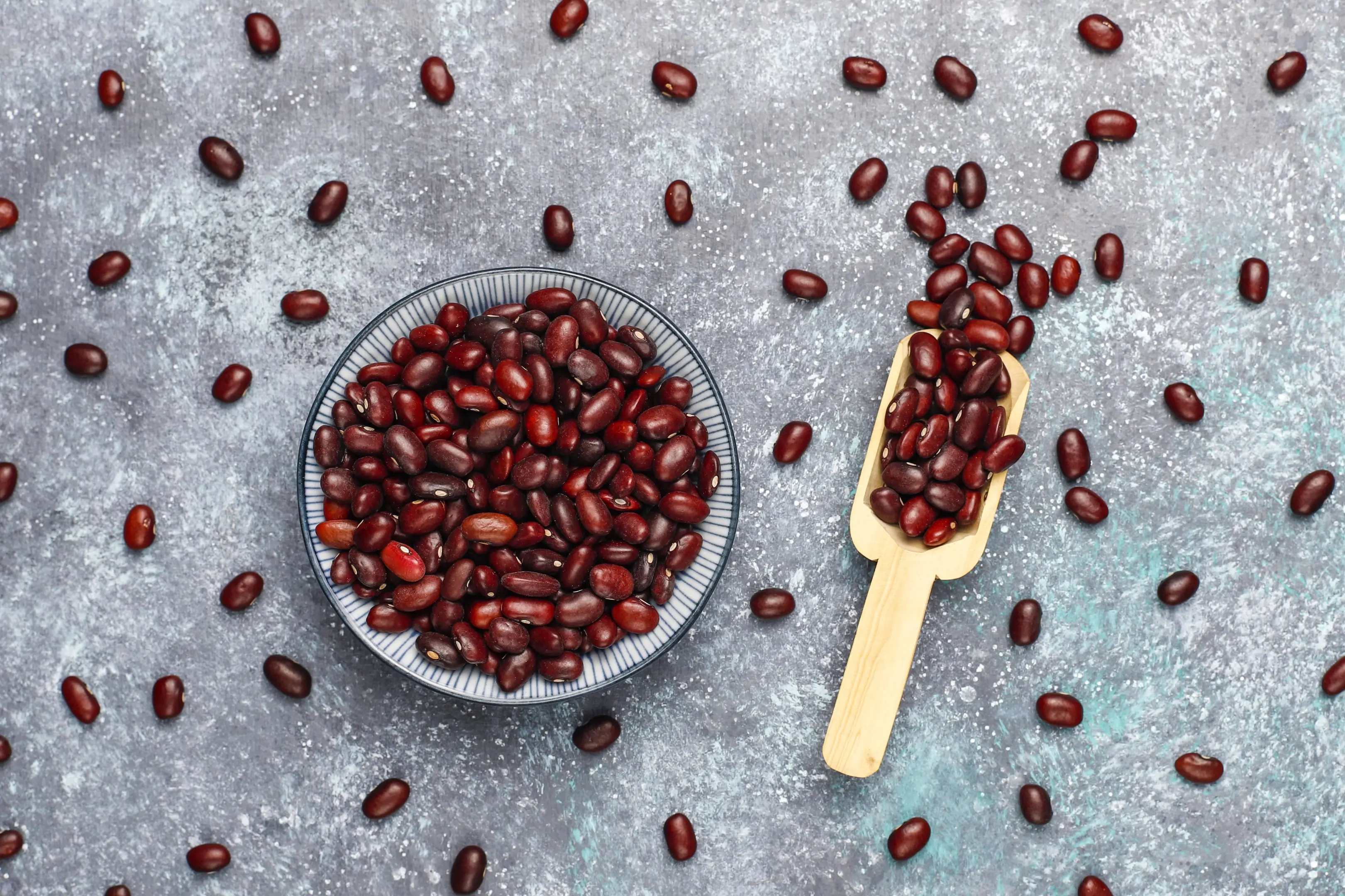 Adzuki means small bean in Japanese. They are also called azuki or aduki, or hongdou in Chinese. These red sweet beans are normally used in desserts, although they can also be a key protein source in grain bowls. They are cheap but jam-packed with nutrients.
Compared to other beans such as soy, kidney, or white beans, adzuki has a higher fiber content. These fibers are mainly soluble, which act as a sponge to absorb cholesterol. Having said that, adzuki beans may also help in weight control, as fiber is known to induce satiety.
However, fiber and protein are not the only selling points of adzuki beans. These magic beans also contain a significant amount of B vitamins, manganese, phosphorus, potassium, copper, magnesium, iron, and zinc.
The antioxidant levels in adzuki beans are also high. Antioxidants reduce oxidative stress, which is a damaging process induced to cells by different factors.
The above nutrients may be hard to absorb by the body due to the naturally present antinutrients in adzuki beans. To address this, soaking, sprouting, and fermenting are usually carried out to eliminate these antinutrients. However, to use as part of a skincare routine, the steps are much more straightforward, as will be discussed.
How to use adzuki beans for skin care
Japanese women are known for their preference for natural ingredients when it comes to skincare. For instance, adzuki beans' skin benefits have been part of the beauty regimen of Japanese noblewomen since the 18th century. The powdered beans were put in a silk bag and moistened with water. The creamy paste that was formed was then rubbed on the face and body. Today, cotton bags are used in place of silk ones.
Alternatively, the paste may be applied directly to the skin. Simply grind the beans into a powdered form, then sieve to remove the bigger parts. Afterward, add warm water to form a thick paste. This facial scrub can be used twice or thrice a week, or less frequently for those with sensitive skin.
If you want to make a facial mask, simply make a thicker paste and leave it on your face for 15-18 minutes. Wash with warm water and pat dry. If desired, sesame, camellia, jojoba, or rosehip oils can be added to the paste or applied separately as a moisturizer. Other materials such as rice bran are also commonly added by the Japanese to lower the cost.
Why adzuki beans are good for your skin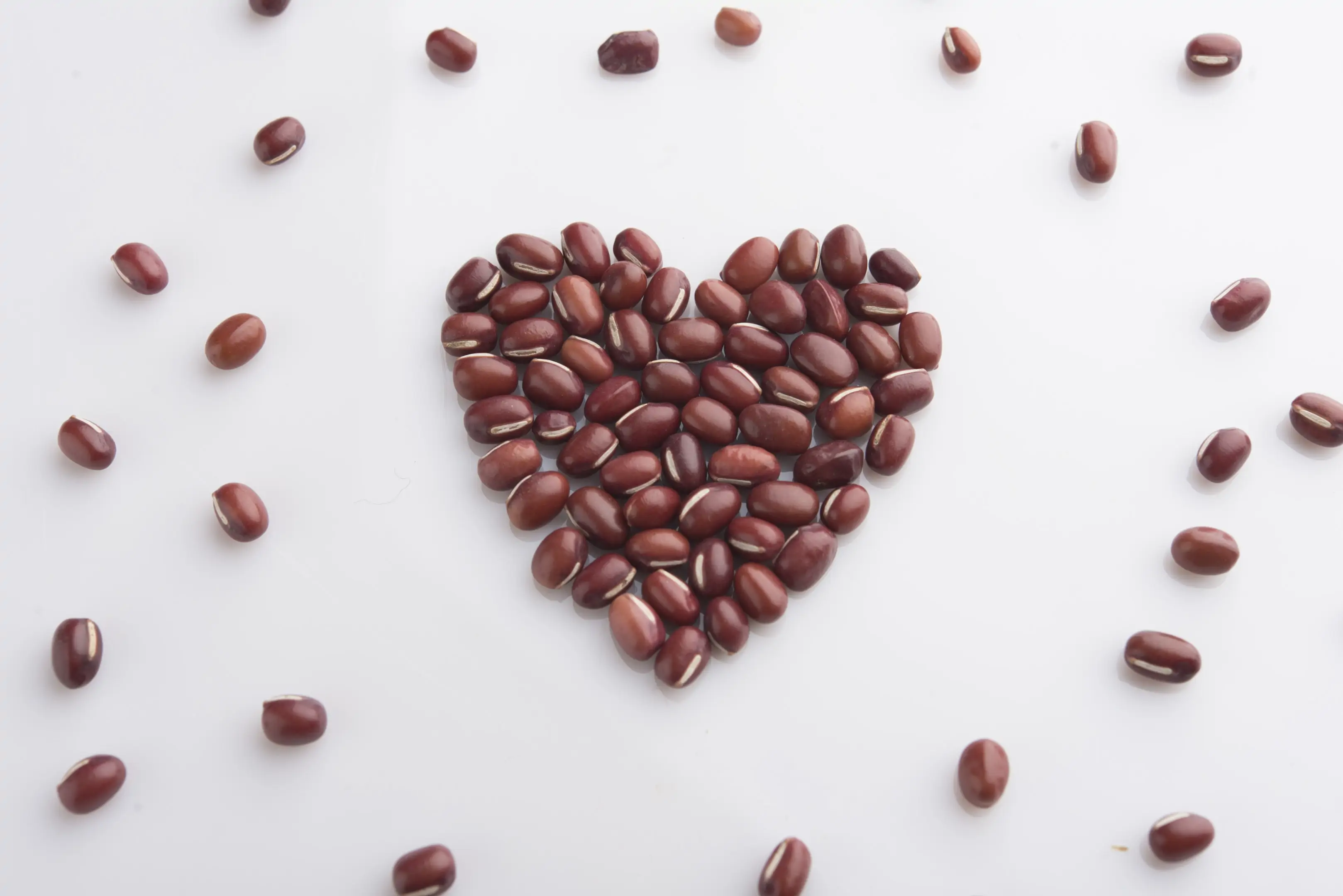 There are three main ways by which adzuki beans provide clean, clear, and healthy skin. These mechanisms are exfoliation, pore cleansing, and free radical prevention. Let us dig deeper into each one.
1. Exfoliation
Exfoliation is the process by which dead skin cells are removed from the surface of the skin. While this is commonly used when talking about the face, this process can occur in various parts of the body. Exfoliating dead skin cells can make the skin look brighter and facilitates better absorption of other topical skin products.
Aside from peeling off dead skin cells, regular exfoliation can also prevent the clogging of skin pores, which ultimately results in fewer breakouts. Extended exfoliation has also been shown to increase collagen production. Collagen is a protein that helps give a firm and elastic texture to the skin. This material prevents sagging of the skin and reduces the appearance of undesirable lines and wrinkles.
However, not all skins are created equal. Some may be oily, dry, or sensitive. Some have normal skin, while others have a combined condition where some parts of their skin are dry while the rest are oily. These factors will determine the exfoliation method and the frequency of conducting it whenever it is safe.
2. Pore cleansing
Adzuki beans clean pores by drawing out oil or sebum, dirt, dead skin cells, and bacteria. These elements cause acne and blackheads, which is why adzuki beans are perfect for those who are prone to these skin blemishes.
Adzuki beans contain saponin, a natural foaming agent that can clean pores. If you remember from your chemistry class, this natural substance is commonly used as a detergent. This is because it has emulsifying and foaming properties.
Being an emulsifying agent, saponins have something special in their chemical structure. It has both a hydrophilic (water-loving) side and a hydrophobic (water-hating) side. The hydrophobic part is what binds with the oils or sebum in the skin. Once you rinse away the adzuki facial scrub with water, the hydrophilic component is attracted to the water molecules. As the whole saponin molecule is rinsed away, so are the oil particles attached to the hydrophobic side.
Whereas saponins have weak antimicrobial activity, it has been shown to have a larger impact against fungi. Therefore, adzuki beans may even help against fungal infection. This must be studied further, though, as other chemical-based ointments are also available.
3. Free radicals prevention
We mentioned previously that adzuki beans contain manganese and other antioxidants. What are antioxidants? To better understand these compounds, let us study the biochemical process of oxidative damage and free radicals.
Several factors can cause the formation of free radicals, including pollution and excessive exposure to the sun. These stressors induce the formation of free radicals in the body, causing oxidative damage.
In a lot of cases, oxidative damage can lead to cancer. That is why it is important that we have our adequate supply of antioxidants. How do antioxidants help, though? Where do they come into play?
Antioxidants either donate an electron to the free radical without turning into a free radical themselves, or they destroy the free radicals and render them harmless. In both cases, the chain reaction is halted. Therefore, the damage to cells, which can manifest as wrinkles or breakouts, is prevented.
Facial and body scrubs: natural vs chemical
Unlike adzuki beans, there are numerous exfoliating products available in the market that contain plastic microbeads. These plastics are what cause the exfoliation process.
Unfortunately, these plastic ingredients end up in our drainage system when we wash them off, ultimately polluting our seas and oceans. There are other natural exfoliating products, all of which are biodegradable. While you maintain the cleanliness of your skin, you can also help in preserving nature.
Adzuki beans and other natural skin care products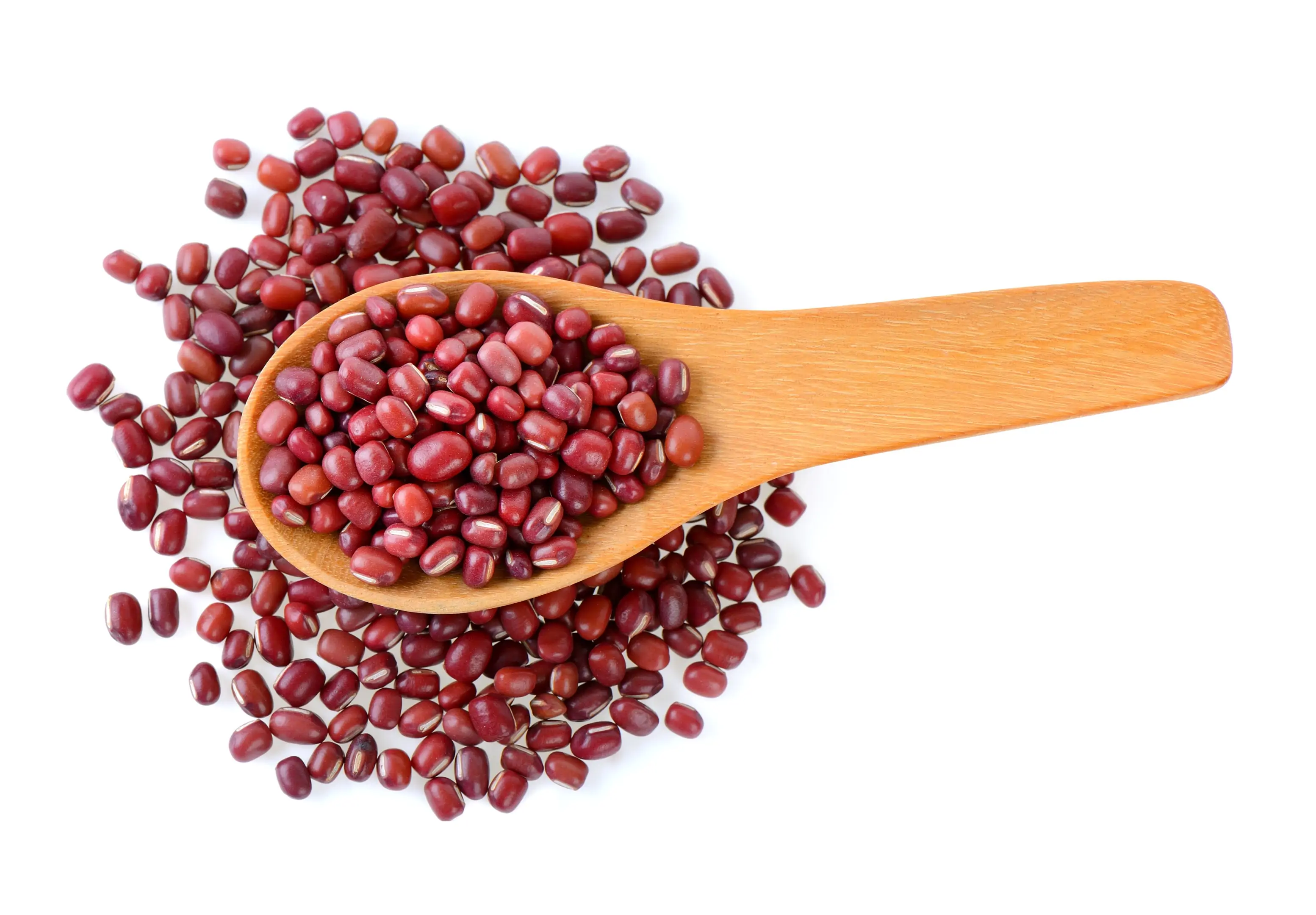 Some Japanese combine adzuki beans with other nature-sourced ingredients, such as rice bran. Rice bran also has exfoliating properties, and using it gives value to an otherwise wasted product.
Some also prefer to combine powdered adzuki beans with moisturizers. The moisturizers help lock in moisture after the adzuki beans do their job. Other popular combinations include yogurt with adzuki and honey with adzuki.
Paired with the benefits of adzuki beans for skin, yogurt is a fantastic inclusion in your skincare routine. It has antimicrobial properties, as its live microorganisms help fight off the bacteria that cause acne and eczema. The lactic acid produced during the fermentation process also benefits the skin, cleansing out the pores, soothing irritation, and softening the skin.
Another popular pairing is adzuki with honey. Honey helps prevent acne, and the glycolic acid it contains prevents premature aging and smoothens the skin. The combination of these two superfoods will surely give you that clear, clean, and vibrant glow.
You do not have to start from scratch, though. It might be hard to find adzuki beans in your area, or you might not have the time to prepare the paste yourself. Luckily, there are value-added products in the market that make life easier for people like you.
Since it will be applied to the skin, why not make it a soap, right? Some companies already have made it convenient and sell ground adzuki beans in soap bars, so you just need water and a towel.
In case that is still not enough, some retailers make the soap rough-textured, elevating its exfoliating properties. To compensate for irritation to the skin, these are incorporated with coconut milk and shea butter for that moisturizing and soothing sensation. Others even go as far as adding essential oils, so while you use their products, your overall well-being is being taken care of due to the pleasant smell.
Conclusion
With all the stress brought about by these trying times, we are at our most vulnerable to various diseases. One of the most important but often forgotten parts of our bodies affected by stress is our skin. As the largest organ in our body, healthy skin usually conveys a healthy condition — both inside and outside.
It is therefore comforting to know that natural superfoods such as adzuki beans are available to us. These magic beans are a true gift of nature, as they are nutrient-dense and are cheap. Adzuki beans are also versatile, and the number of applications for them is limitless!