Just when you thought nature has run out of medicinal plants, another fruit or vegetable will be introduced to you. What is more surprising is that these plants can cure some of the most dreaded diseases. How? This is due to their nutritional composition, which includes vitamins, minerals, and macronutrients.
One example of such a plant is the African velvet tamarind. Scientifically known as Dialium cochinchinense, this legume is native to Ghana, Sri Lanka, Laos, Cambodia, Malaysia, Nigeria, Myanmar, Thailand, Vietnam, and many West African countries. It is popularly known as Yoyi in Ghana and Awin in Yoruba.
Jump to:
What is the African velvet tamarind?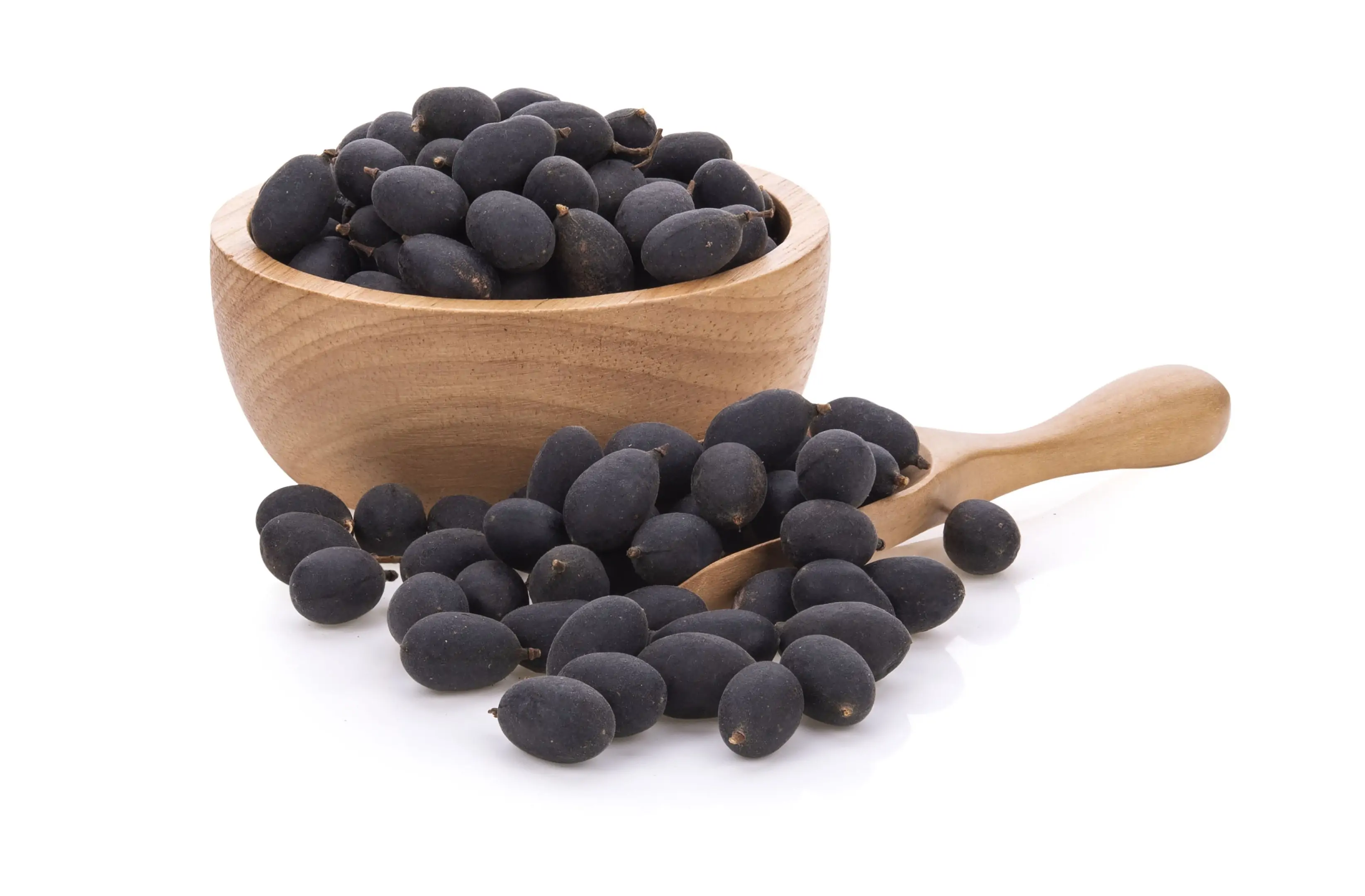 The fruit of the African velvet tamarind is an ovoid pod, and upon opening of the pods, the yellow to orange flesh can be consumed fresh. It has a combination of sweet, sour, and astringent flavors.
A seed or two is also present, which is round, flat, and brown in color, somewhat resembling watermelon seeds. The pulp can also be dried or soaked in water and consumed as a drink.
In terms of nutritional value, a study was published in the Journal of Food Biochemistry to determine the viability of African velvet tamarind as a good nutrient source. High levels of Vitamin C, fiber, and protein were extracted, especially from the pulp. It was also found to contain Vitamin A, Vitamin B complex, and potassium.
Aside from the fruit, the African velvet tamarind plant leaves are also used for medicinal and culinary purposes. In Ghana, these bitter leaves are incorporated into the dish called domoda.
African velvet tamarind nutrition facts
The nutrients mentioned in the previous section are mainly responsible for the health benefits of velvet tamarind. Based on the same study cited above, the black velvet tamarind nutrition facts are (the first values are for the seeds and the second ones are for the pulp, all are in percentages):
Moisture — 5.9 and 4.9
Organic matter — 97.5 and 98.2
Dry matter — 94.1 and 95.1
Crude protein — 15.7 and 4.2
Crude fat — 5.4 and 2.6
Ash — 2.5 and 1.8
Crude fiber — 6.6 and 2.2
Total carbohydrates — 70.6 and 86.6
Vitamin C — 6.4 and 35.7
What are the health benefits of African velvet tamarind?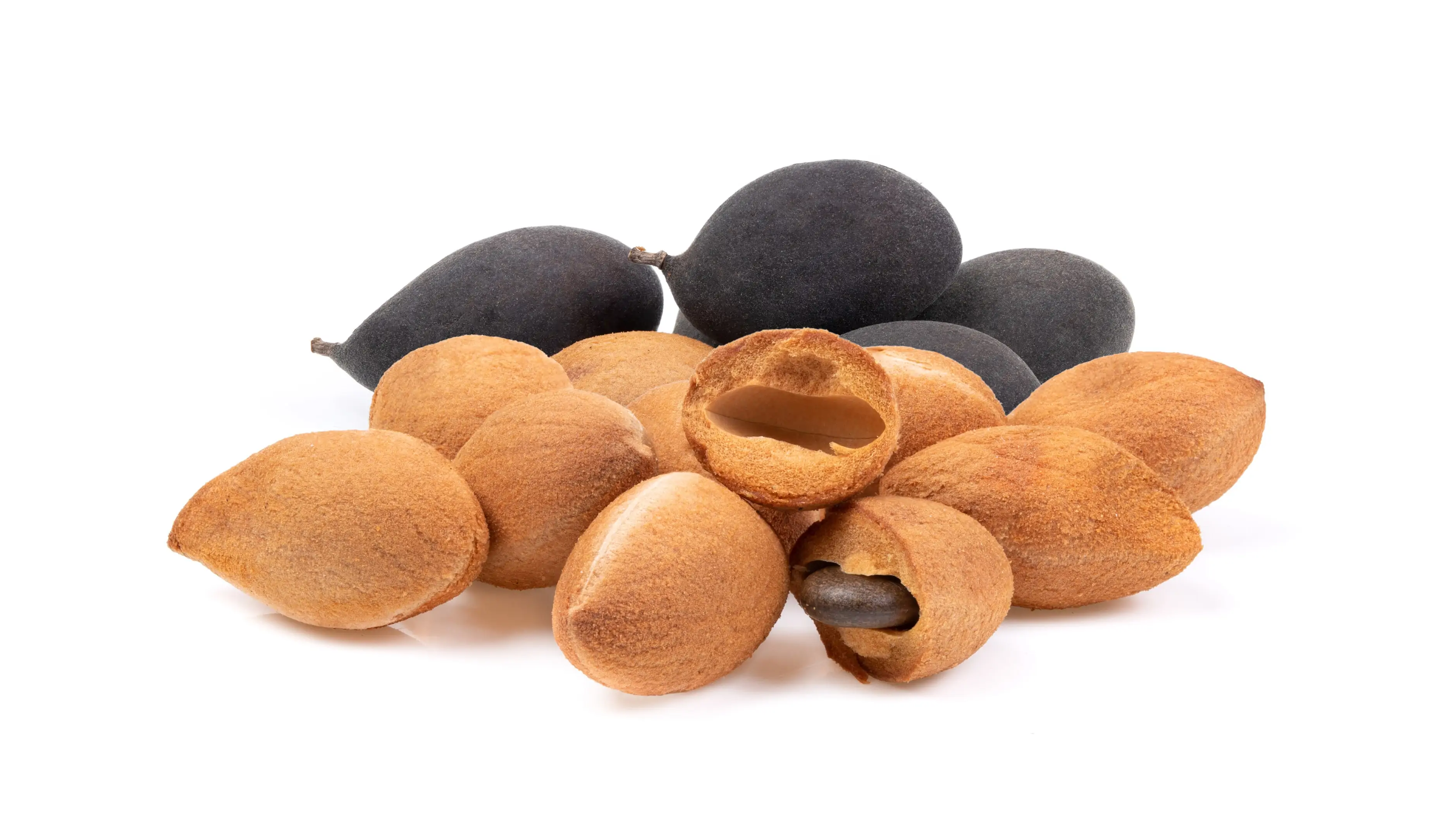 Without further ado, below are the health benefits of African velvet tamarind.
1. It cures malaria
Africa is notorious for the incidences of malaria. Tourists are advised to bring anti-mosquito lotion and have a mosquito net whenever visiting this continent.
Fortunately, one of the African velvet tamarind benefits is as a reliable treatment for malaria. The concoction derived from boiling the leaves of this plant can inhibit the growth of Plasmodium falciparum, the causative agent of malaria.
2. Treatment against gastric ulcer
Another benefit of black velvet tamarind leaves is the ability to treat gastric ulcers. By ingesting a brew of the leaves, gastric mucus production is heightened, which is beneficial for those suffering from this condition.
3. Hypertension remedy
The beverage obtained from boiling the leaves of the African velvet tamarind is a known diuretic, meaning it promotes urine production. Consequently, the heart can pump blood to other parts of the body more efficiently, which reduces the risk of high blood pressure.
Similarly, the potassium content of the pulp helps in lowering blood pressure for people with hypertension.
At 366 mg per 100 g, the pulp is a readily available, natural potassium supplement. This just demonstrates one of the many health benefits of the velvet tamarind fruit.
4. Anti-microbial and anti-inflammatory
One of the velvet tamarind benefits is its anti-microbial and anti-inflammatory properties. The bark from the plant can be brewed, and the concoction, which is rich in Vitamin C, can fight against microbial infection.
Bronchitis is a respiratory illness caused by bacteria or viruses, and one of its effects is the inflammation of the bronchial tubes. The anti-inflammatory property of the African velvet tamarind helps in addressing this condition.
5. Improves oral hygiene and treats toothache
Other health benefits of yooyi, as it is known in Ghana, include the treatment of toothache and better oral hygiene. Aside from being anti-microbial and anti-inflammatory, the stem of the African velvet tamarind is also used as a cure for toothache.
It is also common to see the stem used as a chewing stick or indigenous toothbrush. The saponin content of this part of the plant has a cleaning effect and facilitates the removal of plaques and caries, two of the most common causes of toothache.
6. Relieves menstrual cramps
Unknown to many, one of the velvet tamarind health benefits is reducing pain due to its analgesic components. Instead of taking analgesic drugs, women experiencing menstrual cramps can benefit from this natural analgesic source when they take the stem together with water, papaya leaf, and salt.
7. Prevention or treatment of diabetes
A concoction of the African velvet tamarind leaves has been shown to lower blood sugar and increase insulin sensitivity; meaning it can help prevent and treat diabetes. This plant's high Vitamin C content is also beneficial for type 2 diabetes patients, as its ascorbic acid was found to improve blood sugar regulation and reduce serum cholesterol and triglyceride.
8. Pile or hemorrhoids
Piles are inflamed veins in the anal canal brought about by excessive pressure in the pelvic and rectal areas. While this is not usually fatal, someone with this condition may feel unbearable pain, especially when using the comfort room. One of the Awin tamarind health benefits is its ability to shrink the abscess due to the ethanol content of the leaf extract.
9. Rich source of antioxidants
Antioxidants are substances that prevent the process known as oxidative damage. This process causes aging and damage to the cells. Free radicals, the highly reactive molecules that cause oxidative damage, are dealt with by antioxidants.
Like other tamarind variants, the African velvet tamarind is rich in antioxidants such as Vitamin C and tartaric acid. It also contains other phytochemicals namely limonene, geraniol, cinnamic acid, safrole, pyrazine, methyl salicylate, and alkyl-thiazoles. All these compounds contribute to the medicinal properties of velvet tamarind.
10. Improves lactation
There is probably no moment more glorious for a woman than giving birth to a child. However, some new mothers may find it difficult to produce milk due to varying reasons. A solution to this problem is to consume the velvet tamarind fruit pulp. Backed by several studies, velvet tamarind is recommended to increase the production of breast milk.
11. Heals wounds
They say time heals all wounds. Apparently, so does African velvet tamarind. The Vitamin C content of this plant protects wounds from bacteria, thereby preventing infection.
This plant also contains a good amount of calcium and magnesium, minerals that are involved in muscular contraction and blood coagulation.
Calcium is also a major part of ossification or osteogenesis, the process of bone formation. On the other hand, magnesium is a vital cofactor in many biochemical processes in the body.
12. Lowers cholesterol
The fiber component of African velvet tamarind is responsible for the lowering of cholesterol levels. By inducing satiety, fibers help prevent excessive eating, thereby lowering the chances of consuming cholesterol.
Fibers also aid in better digestion and the prevention of constipation. The toxins from digested food are flushed out together with the insoluble fibers found in the fruit pulp.
13. Maintains metabolism
Aside from Vitamin C, the African velvet tamarind is rich in Vitamin A and B vitamins such as thiamin, riboflavin, iron, folic acid, and niacin (more popularly known as Vitamin B1, Vitamin B2, Vitamin B9, and Vitamin B3).
These substances are essential participants in various metabolic processes in the body. Insufficient levels of these vitamins also cause diseases such as anemia.
14. Cure for dry eyes
Another exciting potential application of the African velvet tamarind is in eye drops. The healthy mucus found in the eyes called mucin was found to have a similar compound in velvet tamarind concoctions. Mucin moisturizes and protects the cornea from damage.
15. Good for pregnant women
The African velvet tamarind is beneficial for pregnant women due to its anti-abortifacient component, which prevents unwanted miscarriages. Its Vitamin A content is also helpful for pregnancy.
The African velvet tamarind has many other health benefits such as treatment for scurvy and jaundice, stopping diarrhea, skin nourishment, improved kidney health, and combat fatigue and rheumatism.
This plant has also been conventionally used to lower body temperature. People from previous generations used to soak the velvet tamarind in water and drink the concoction to alleviate their fevers.
Conclusion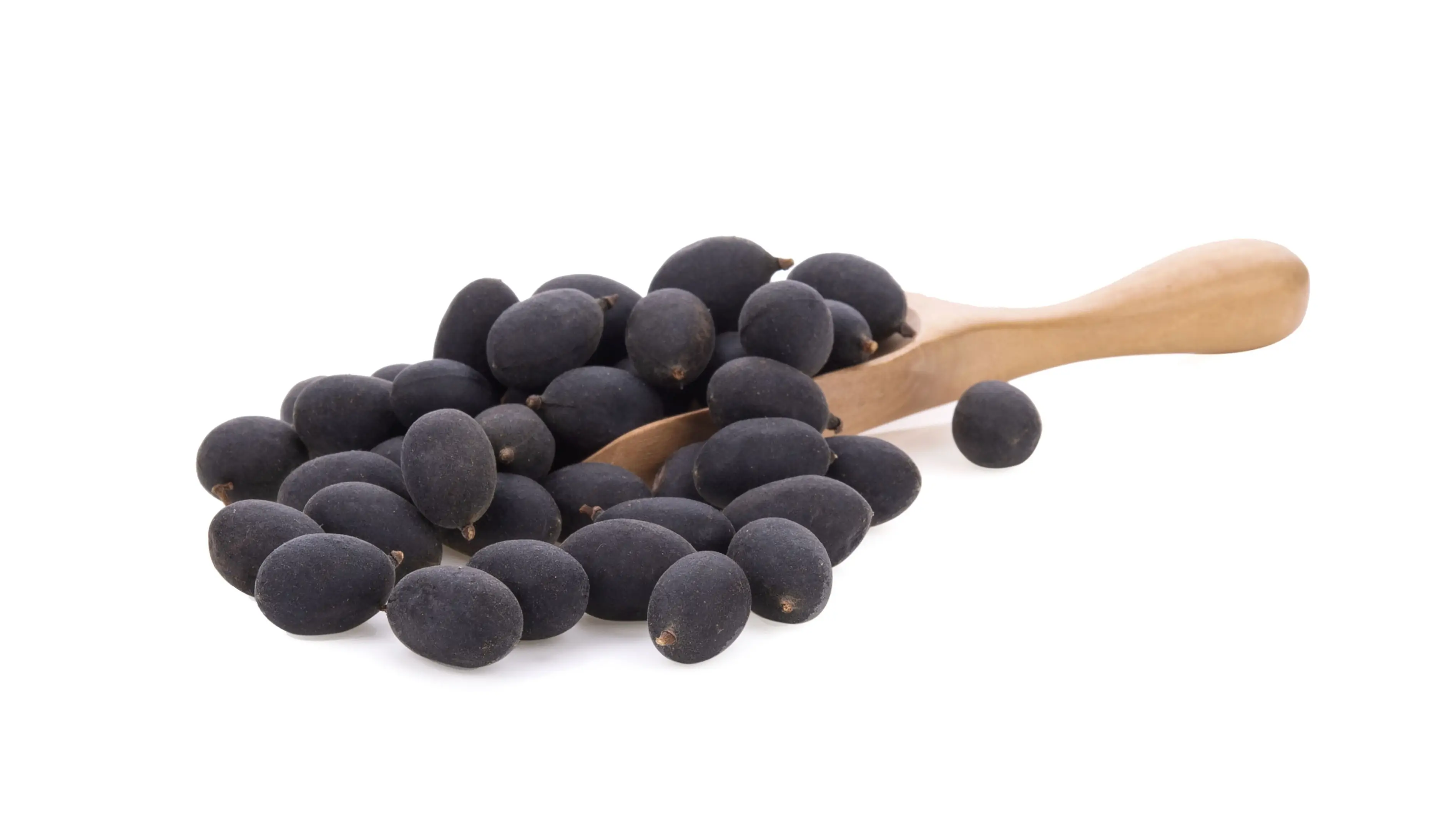 Mother Earth never ceases to amaze us with its abundant supply of medicinal plants. Despite the advancements in medicine, traditional treatments are still profoundly used in some regions of the world.
Why not? For people that live in far-away places, these gifts of nature might be the only thing that saves them from death or extreme pain.
Meanwhile, for the population living in cities and highly urbanized areas, the availability of these alternative medicines offers certain advantages. You can benefit from their healing properties without the side effects that chemical-based pills and capsules may induce.
So, go on and try the African velvet tamarind!