Apple cider vinegar is one of the most popular kitchen staples that has been used for medicinal needs over the years. The process of making apple cider vinegar involves the fermentation of crushed apples; the apples that are crushed are fermented up to two times and exposed to yeast. Besides being used for impressive health benefits, apple cider vinegar can also be utilized in cooking and certain household activities. It can be used for washing hair, preservation of food, cleaning, and beauty.
This vinegar contains several substances that help it offer health benefits when consumed. Depending on how it is produced, apple cider vinegar can contain different vitamins, minerals, antioxidants, and amino acids. Weight loss, treatment of sore throat, reduced risk of cancer and the maintenance of blood sugar levels are some of the health benefits that apple cider offers. In the beauty realm, apple cider vinegar can be used as a natural deodorant, hair rinse, facial toner, treatment of acne, and dandruff.
Apple cider vinegar can also be used for cooking and household purposes such as salad vinaigrette, natural cleaning agent, weed killer, marinade, soup, and sauce flavor enhancer. With its numerous advantages, the potency and versatility of apple cider vinegar remain undoubted. However, even though apple cider is a multi-purpose vinegar, there are other remarkable types of vinegar that you can replace it with if you run out of it. These substitutes include:
Jump to:
9 perfect substitutes for apple cider vinegar
1. Rice vinegar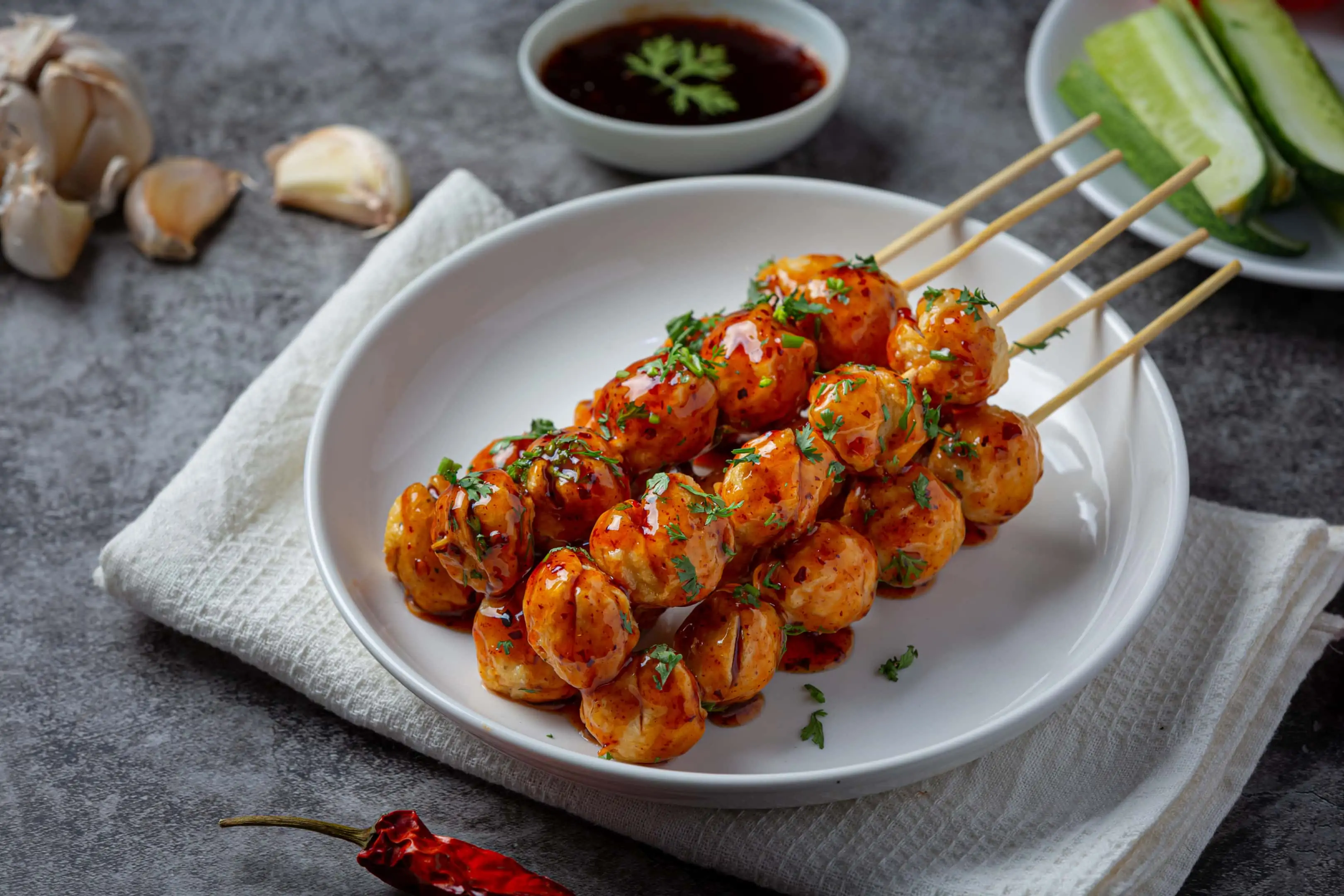 One unique reason why rice vinegar fits into the substitutes for apple cider vinegar is that it has a similar mild taste. Rice vinegar is also the sweetest and most delicate type of vinegar, and this makes it suitable for delicate cooking. Rice vinegar is made with fermented rice and can be used in rice dishes, soups, and stir-frys. Rather than using a tablespoon of apple cider vinegar, use a tablespoon of rice vinegar. Aside from being excellent for exquisite dishes, rice vinegar can also provide several health benefits when used. These benefits include liver tonic, natural face toner, immunity booster, improved heart health, weight maintenance, improved digestive health, and improved skin appearance.
2. Malt vinegar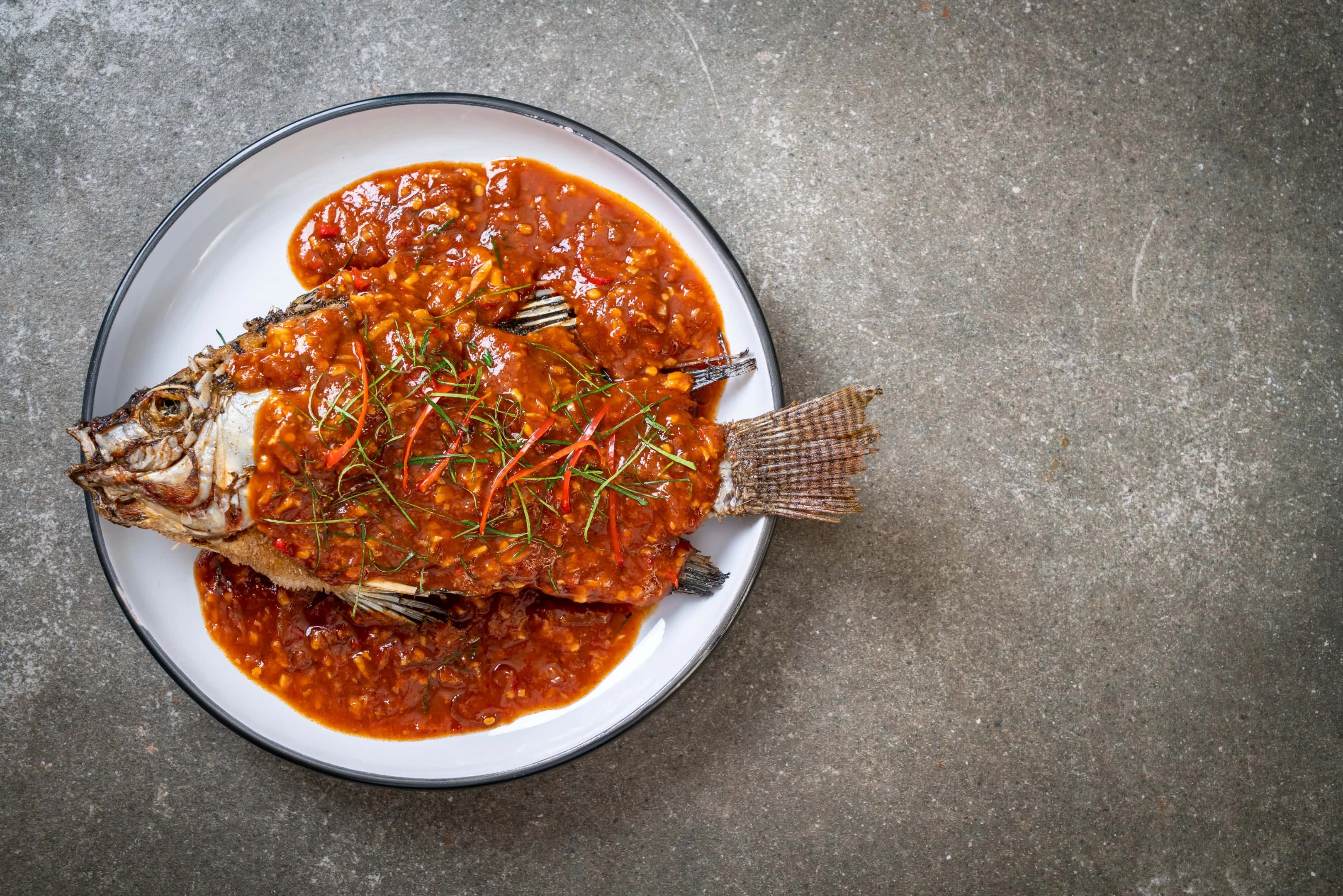 This type of vinegar is produced from malted barley that has gone through the process of fermentation. The process used to make malt vinegar is the same method used to produce beer, and this is where malt vinegar gets its significant yeast-like taste from. Malt vinegar is quite common in most Canadian and British cuisine. It is mostly used for topping chips and fish. Malt vinegar has a tart flavor and can improve the flavors of foods that are paired with it. You can use malt vinegar for pickling, sauces, and some cooked dishes but not so great for salad dressings. However, if you are sensitive to gluten, make sure you opt for gluten-free malt vinegar if you want to use this substitute. The benefits of utilizing malt vinegar include weight loss and reducing the risk of developing heart disease.
3. Champagne vinegar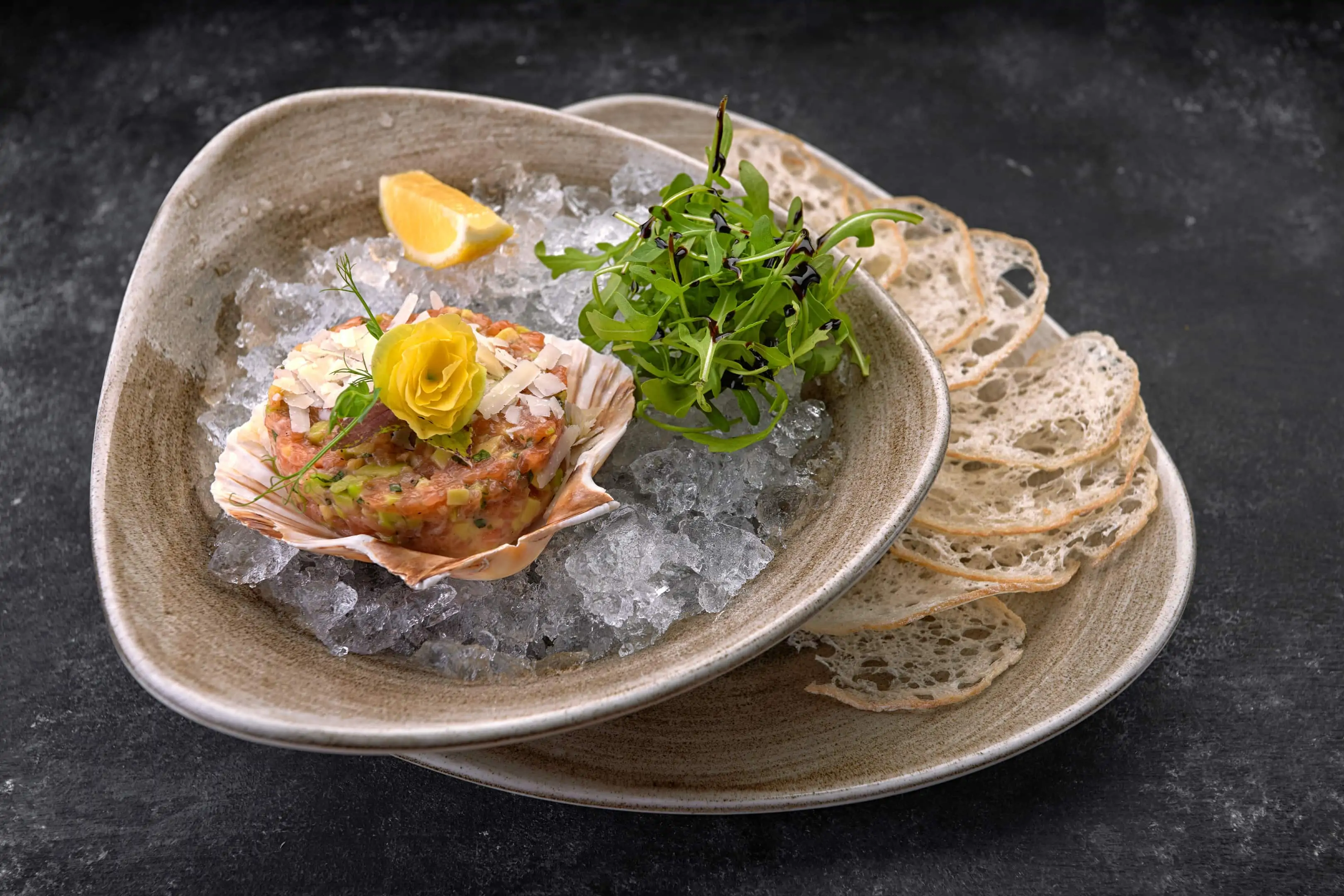 Champagne vinegar is commonly produced using pinot noir and chardonnay grapes. The process of making champagne vinegar involves fermenting the champagne. The aftermath is a distinct type of vinegar that has a mild and floral flavor. Champagne vinegar can be used for salad dressing, tomato sauce, and hollandaise. To make champagne vinegar at home, leave the champagne in an open jar for many weeks to ferment, and make sure the jar is covered with a cheesecloth to keep away specks of dust and insects. This fermentation process will change the ordinary champagne into champagne vinegar, which can be stored in jars for up to six months. Champagne vinegar contains potent antioxidants that can prevent cell damage and improve the flexibility of blood platelets.
4. White wine vinegar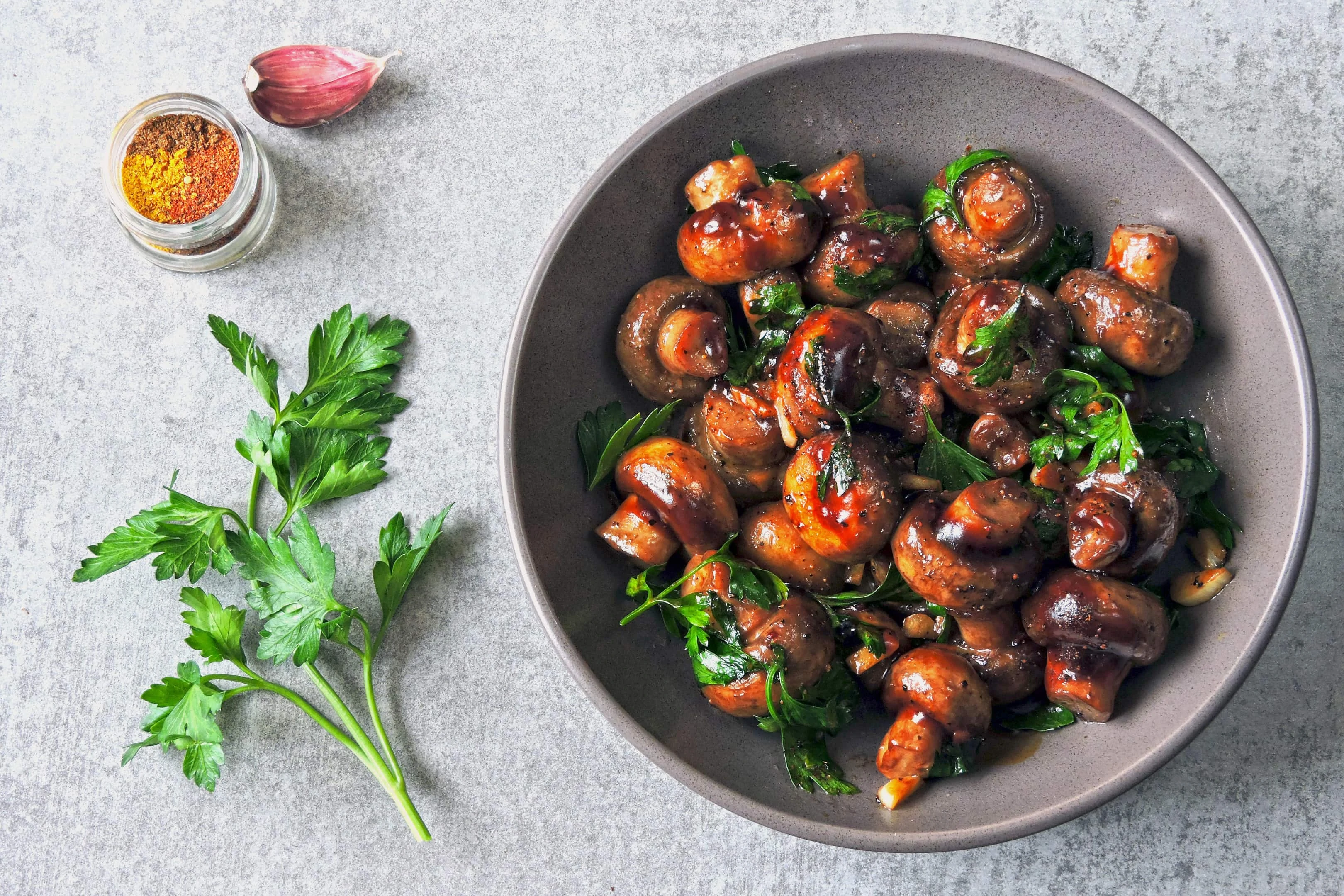 White wine vinegar has an acidity that is close to that of apple cider vinegar, making it a good alternative that can be used in the absence of apple cider vinegar. The versatility of white wine vinegar allows it to be suitable to be used for different foods. Although white wine vinegar lacks the fruitiness undertone of apple cider vinegar, its taste is still tangy. White wine vinegar contains fermented ethanol and some sugars which have been let to sit to create an acidic type of vinegar. This kind of wine vinegar can aid the control of appetite, regulate blood sugar levels, reduce the growth of some types of tumors, and boost heart health.
5. Lemon juice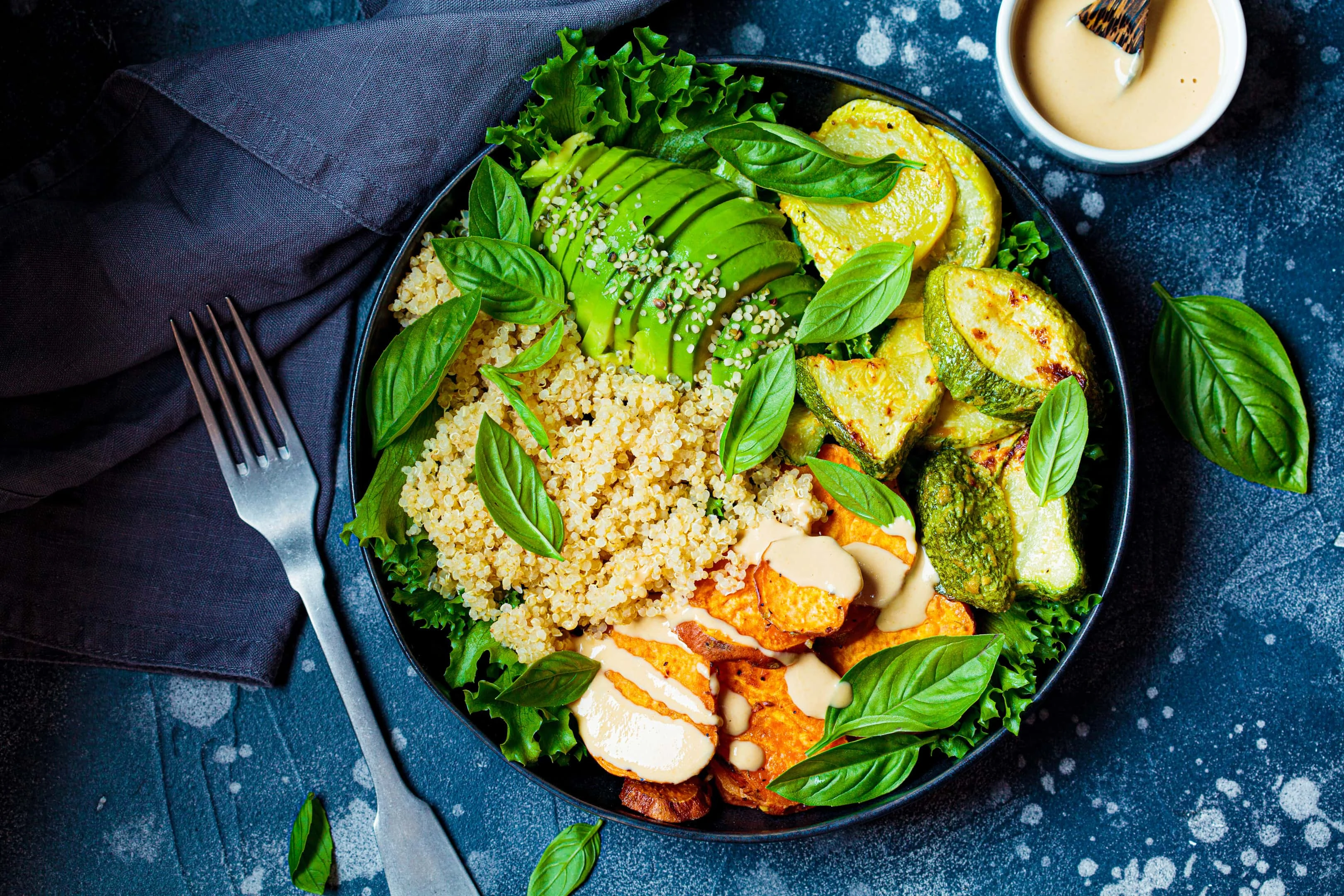 If you can't find any type of vinegar around, why not pour in lemon juice? Lemon juice has acidic qualities and a tanginess like apple cider vinegar. When substituting lemon juice for apple cider vinegar, it is preferred that you opt for fresh lemon juice rather than bottled ones. Lemons naturally contain carbs, fiber, protein, fat, and water. Lemon juice is beneficial in many ways that include boosting heart health, weight control, prevention of kidney stones, reduced risk of cancer, protection against anemia, and improved digestive health.
6. White vinegar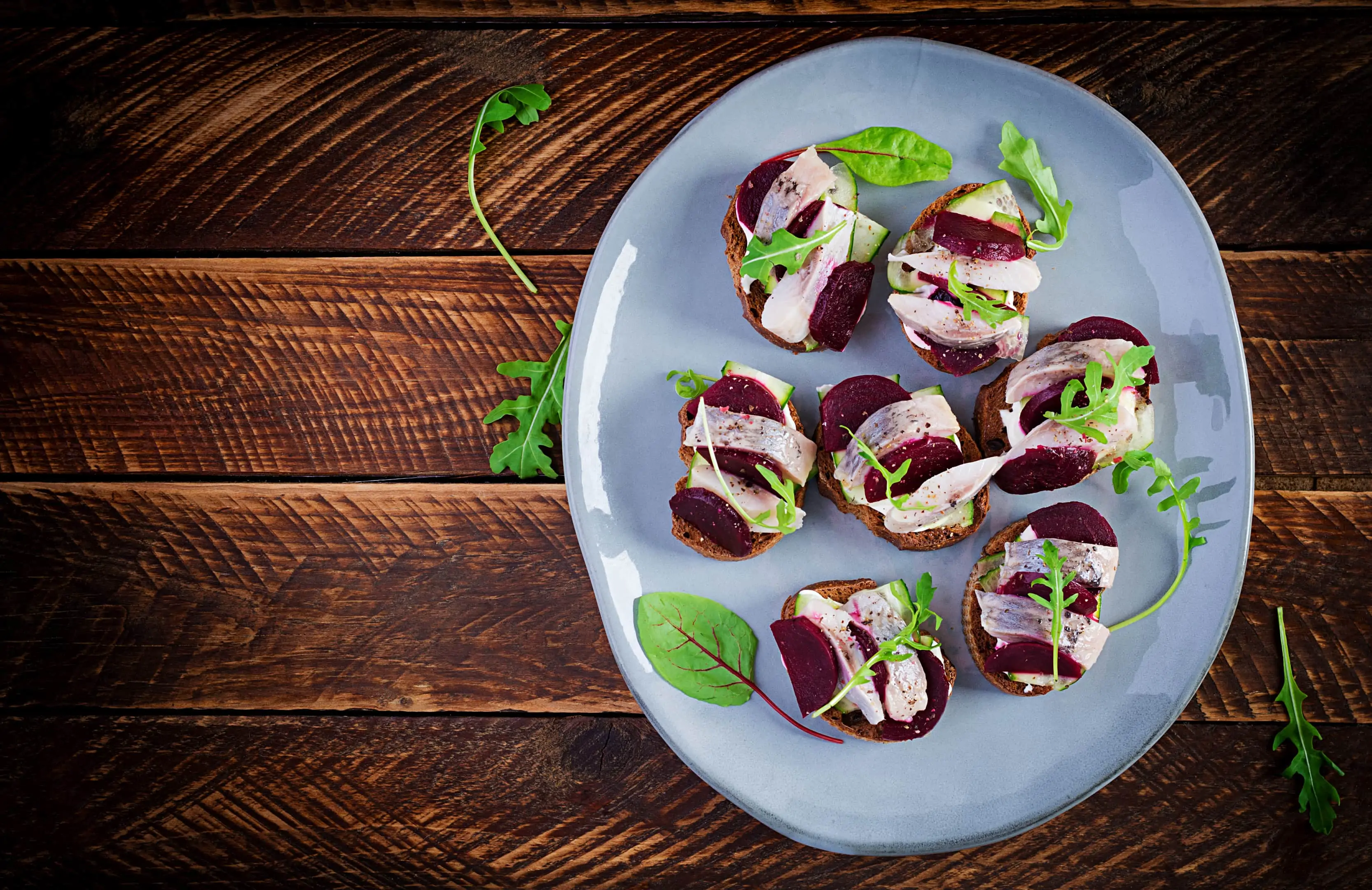 White vinegar, which is also referred to as the spirit or distilled vinegar, is a common household staple. Like apple cider vinegar, it is versatile, as it can be used for cooking, cleaning, gardening, and medicinal purposes. Most white vinegar contains up to 5% of acetic acid and 95% water, giving it a strong and clean taste. You can use white vinegar as a substitute for apple cider vinegar in salads, pickles, cheesemaking, marinades, baking, and sauces; you can add a splash of lime or melon juice to get fruity undertones when using white vinegar in salad dressings. Health benefits of white vinegar include weight management, cholesterol level reduction, treatment of certain infections like nail fungus, and control of blood sugar levels.
7. Red wine vinegar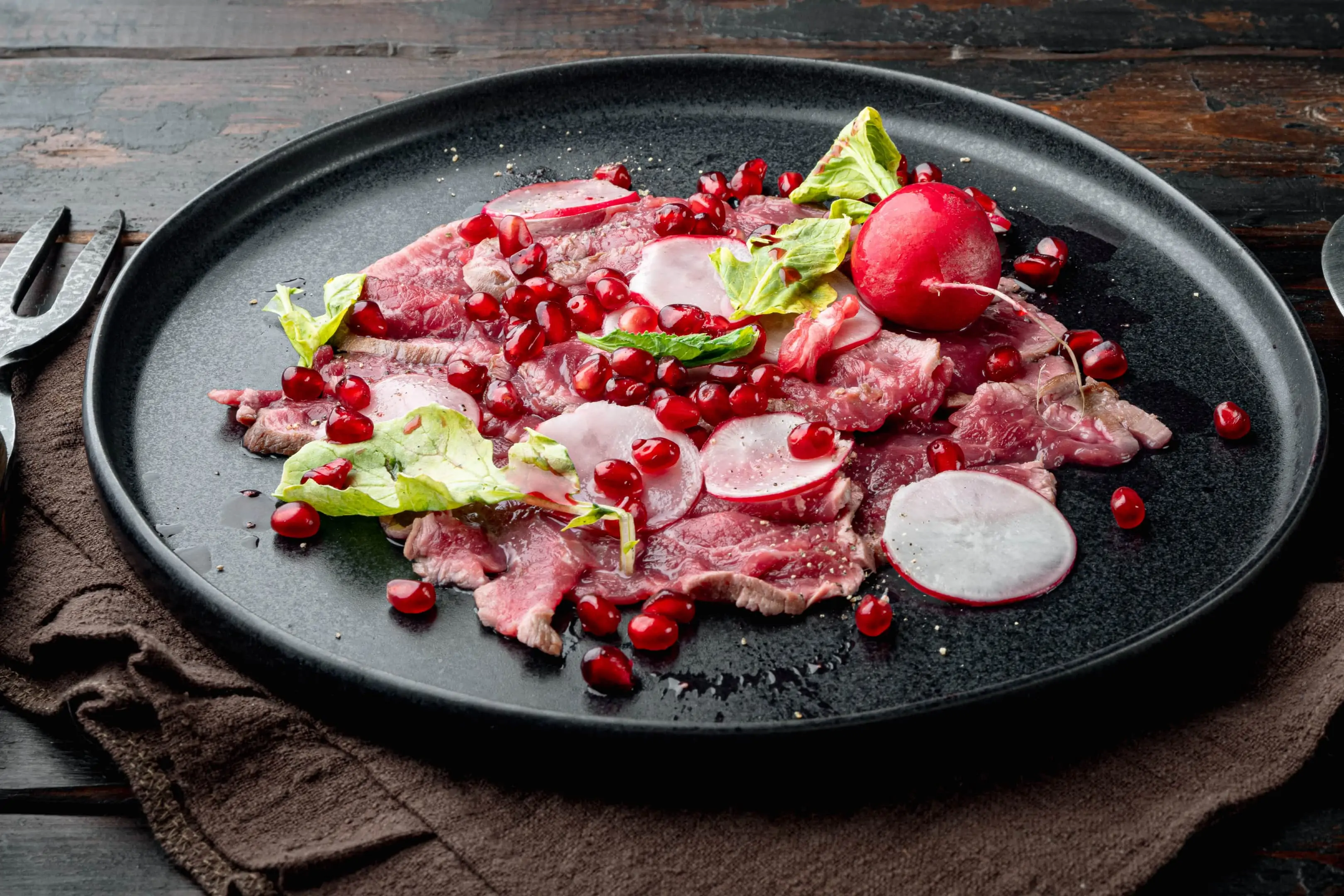 This kind of wine vinegar is made from wine grapes and this guarantees its possession of fruity undertones that is close to that of the apple cider vinegar. Red wine vinegar is commonly used in many Mediterranean dishes because of its delicious flavor. It can be used for pickling, marinade, and vinaigrettes. Red wine vinegar also has a lot of nutritional and health benefits that include the reduction of blood sugar levels, skin protection from bacterial infections, weight loss, and improved heart health. Make sure to take note that when using red wine vinegar in cooking, it can alter the appearance of dishes.
8. Sherry vinegar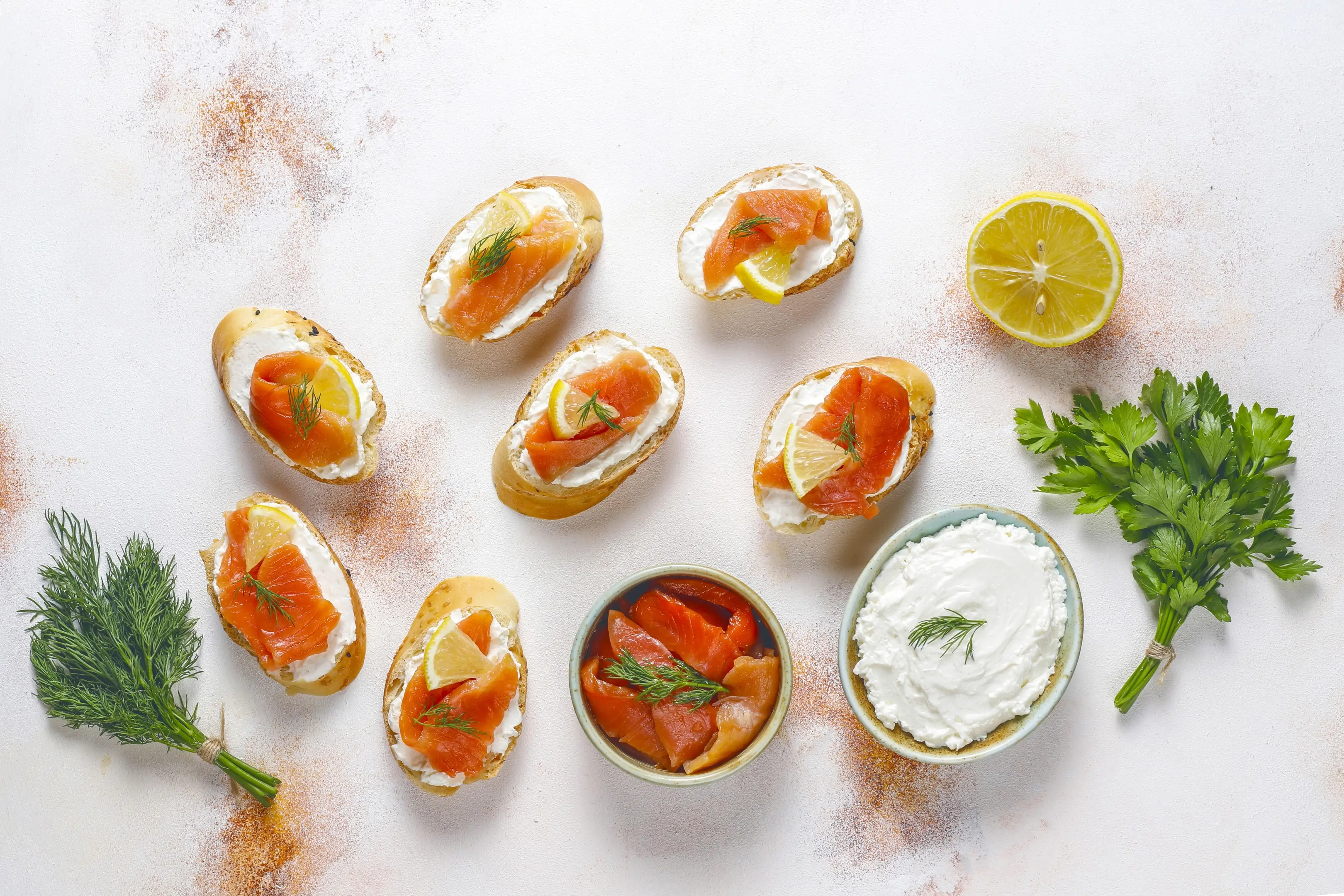 Sherry vinegar has a distinct nutty flavor, and it is commonly used in Spanish dishes. It possesses a brittle and sharp acidity that is complemented with a caramel and nutty flavor. It is a great alternative to utilize if you are out of apple cider vinegar. This vinegar is made from the sherry wine that is notably produced in Spain. The production of sherry vinegar involves the fermentation of sherry wine in oak barrels for up to six months or more. The use of sherry vinegar can offer health benefits like improved liver function, enhanced digestive health, and improved level of good cholesterol.
9. Lime Juice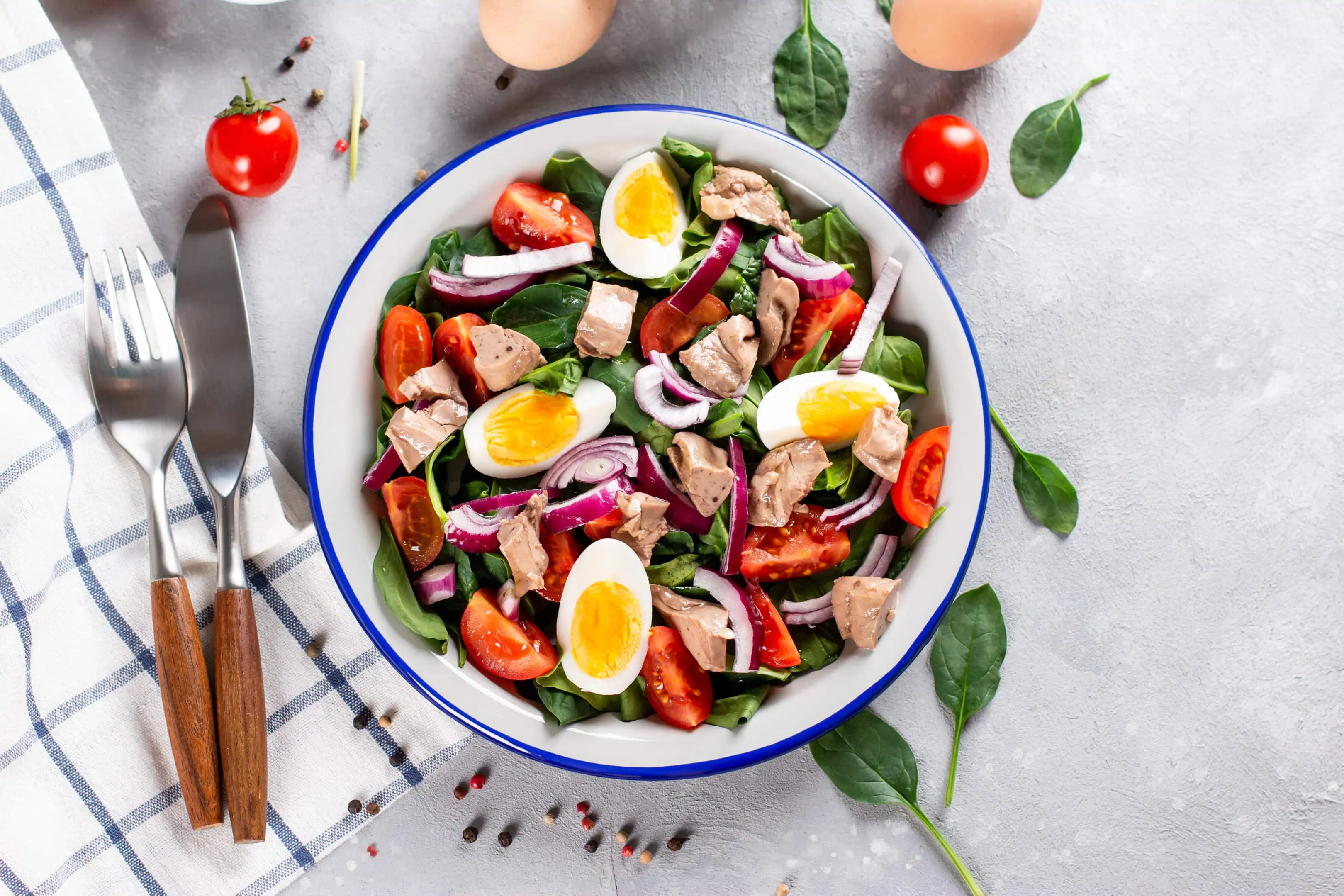 Lime juice is not only fruity but is also an excellent acidic option. Lime contains several nutrients like calcium, fiber, thiamine, potassium, iron, protein, and vitamins C and B6. Lime juice can provide you with a variety of health advantages, they include enhanced immunity, promotion of healthy skin, reduced risk of heart disease, prevention of kidney stones, increased absorption of iron, and lower risk of developing certain types of cancers.
Conclusion
Although apple cider vinegar is excellent for different purposes, you do not need to despair if its availability is limited. There are other types of vinegar that you make use of as a substitute for apple cider vinegar. Some of these substitutes can give you the same mild taste that the apple cider offers, while others just need to be spiced with fruits to make them have a fruity undertone like the apple cider vinegar. Other substitutes for apple cider vinegar that you can utilize include balsamic vinegar, sherry vinegar, and apple juice.