Don't tell me that marshmallows dipped in chocolate syrup do not make your mouth water! Marshmallow is the little sweet spongy thing that everyone loves. If you have not yet tried the marshmallow cubes, you must have tasted marshmallow as an icing or filling. As a health-conscious person, a question may be peaking in your mind. 'Are marshmallows gluten-free?' Read on to find the answer.
Did you know that some companies use marshmallows in ice cream to delay its dripping? There are a lot of interesting facts about marshmallows that we will be unveiling in this post. Let's start with its history.
Jump to:
How were marshmallows invented?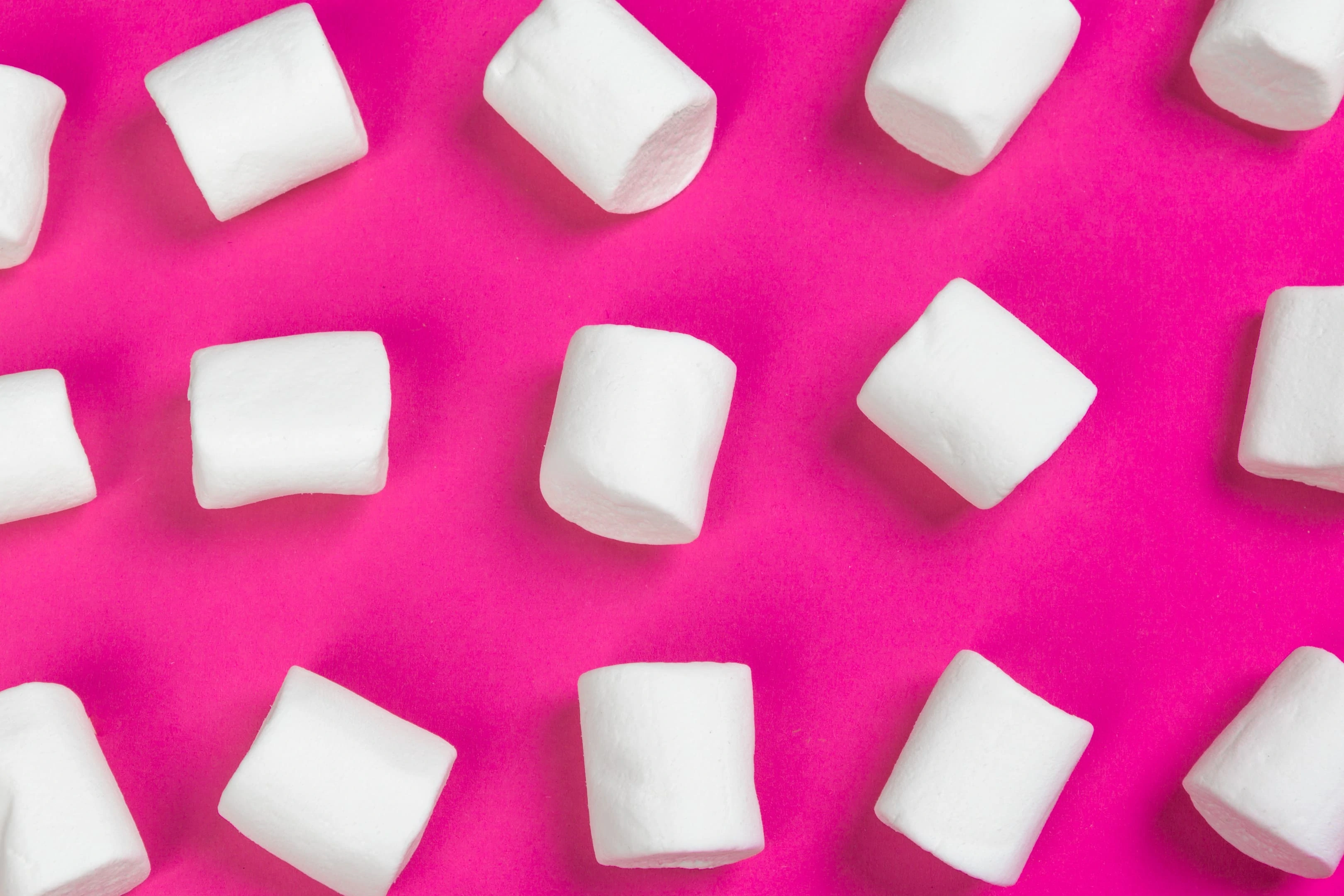 The history of marshmallows is deeply rooted in the ancient Egyptians, over 2000 years ago. It was treated as a privilege only to be served to the royalty and the gods. Marshmallows were basically manufactured from a herb named Althaea officinalis. This herb, also known as the mallow species, has fleshy roots. These root pulps had been used to create something like today's marshmallow. Moreover, it was even used for treating cough and healing wounds.
If you look into history closely, you may find the prototype of today's marshmallow in France during the 19th century. French confectioners pioneered the chewy soft marshmallow candies by whipping up the mallow saps and sweetening it. Marshmallows have been modified with the passing time, and the one that you can easily find today in stores has gelatin, sugar, flavoring agents, and whatnot. Yet, it has always been a favorite confectionery passed on over the ages.
No wonder marshmallows have become part of camping tradition like toasting marshmallows. It seems to have become a campfire activity that everyone enjoys. I won't be amazed if you have been imagining roasting the marshmallow, and the wicked question popped up again. 'Are marshmallows gluten-free?' Read on to unveil the answer.
How are marshmallows made?
Marshmallows have been modified with time. The mallow saps are now replaced with gelatin. The labor-intensive processes in factories are now replaced with the mechanical extrusion process for bulk marshmallow production.
You can even make marshmallows at home with just a few ingredients. In simple words, you just need to make a fluffy mixture with gelatin, corn syrup, powdered sugar, and water. Once the mixture fluffs up nicely, divide the mixture into your desired shapes, and stand them overnight. In the morning, you can enjoy your marshmallow candies.
Are marshmallows vegan?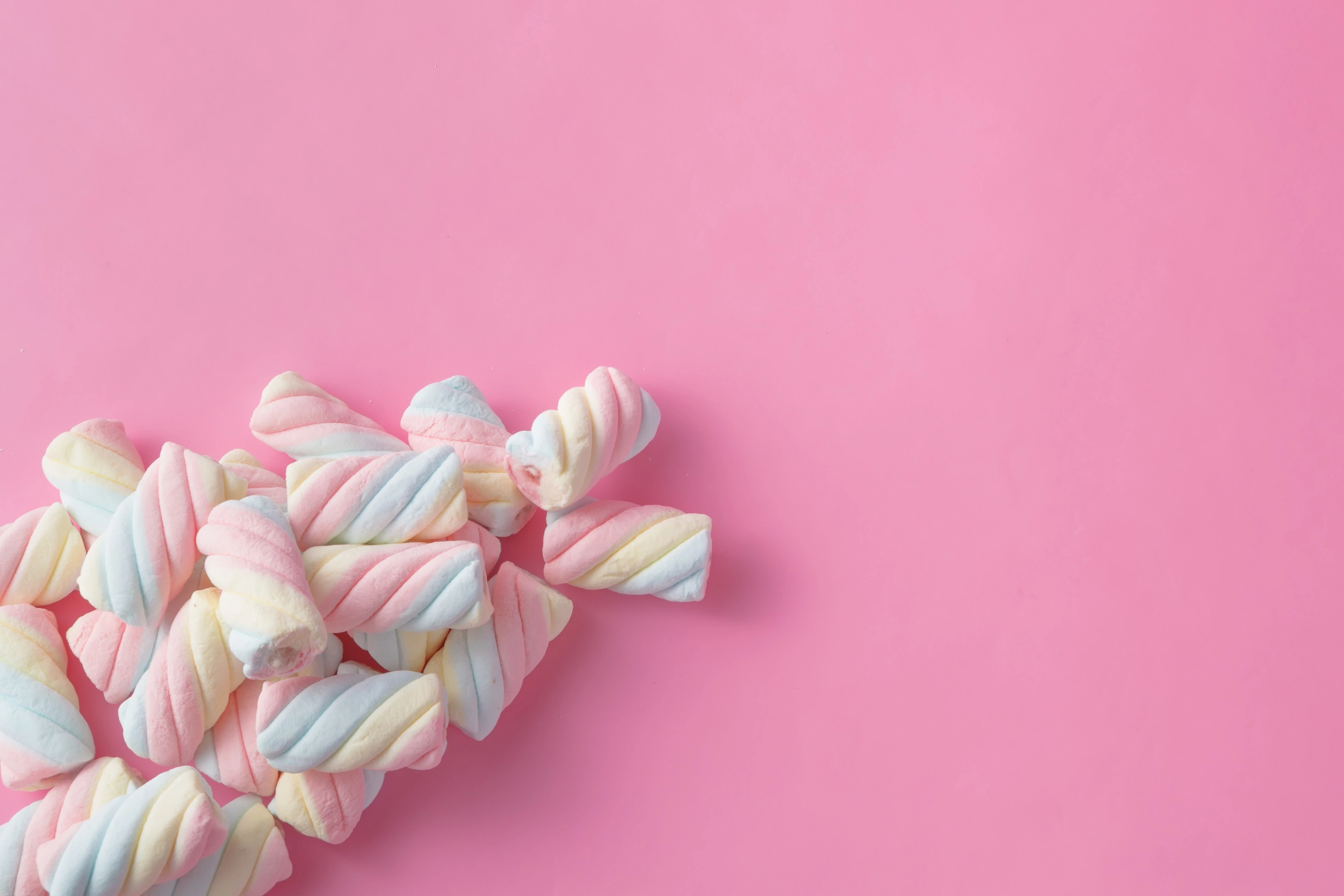 Even though marshmallows have their origin from the mallow plant species, modern age marshmallows cannot be considered vegan food. Yes, you may be disappointed to know marshmallows are technically not vegan. The reason behind this is that one of the main ingredients for manufacturing marshmallows is gelatin.
Gelatin is used as the gelling agent in the extrusion process of manufacturing marshmallows. It is a plant protein derived from the skin, bone, ligaments, and tendons of animals. Therefore, gelatin is the main culprit for making marshmallows non-vegetarian food items.
You may find a large number of companies advertising their marshmallow candies as suitable for vegans. Before spending your money and regretting it, just read between the ingredients on the label. You may still find gelatin on the label even when it has been marked as vegan. However, a few brands do manufacture vegan marshmallows. How?
Gelatin is replaced by agar agar or carrageenan, which falls under the vegan category. So if you do not find gelatin, just check if any of these two ingredients are present on the label. If yes, then you have found a vegan marshmallow.
Marshmallows fall in the grey zone of vegans. If you think dairy products are vegan, you may as well consider marshmallows as a vegan. There are several levels of vegan, and the restrictions differ from one level to another. So, check out your vegan level restrictions to decide whether marshmallows are vegan or not for you.
Are marshmallows gluten-free?
Here comes the answer to one of the most awaited questions, 'Are marshmallows gluten-free?'. But you may be overwhelmed by the answer. Most commercially manufactured marshmallows are gluten-free. People who have celiac disease may enjoy marshmallows. However, there can be issues of cross-contamination.
As health-conscious people turn to a gluten-free diet for a healthier life, most marshmallow brands have ensured that their products do not contain gluten. However, it is better not to trust brand advertisements. You can yourself check the ingredients on the list of the marshmallow candy packet.
Some marshmallow brands may have gluten in their product in the form of wheat starch. To be careful about the gluten fact in marshmallows, check if the label contains wheat starch or glucose syrup as an ingredient. If yes, you must avoid this specific brand of marshmallows.
If you are hypersensitive to gluten, you must choose a brand with a high reputation for producing gluten-free marshmallows. Some companies use artificial and natural flavoring agents that may contain gluten. Therefore, even if the marshmallows do not tend to contain gluten, it is safer to be 100% sure before consumption.
If you do not want to eat commercially manufactured marshmallows, you can easily make your own gluten-free homemade marshmallows.
Now that you have got your answer to the question 'Are marshmallows gluten-free?', read on to explore more exciting facts about marshmallows.
Are marshmallows dairy-free?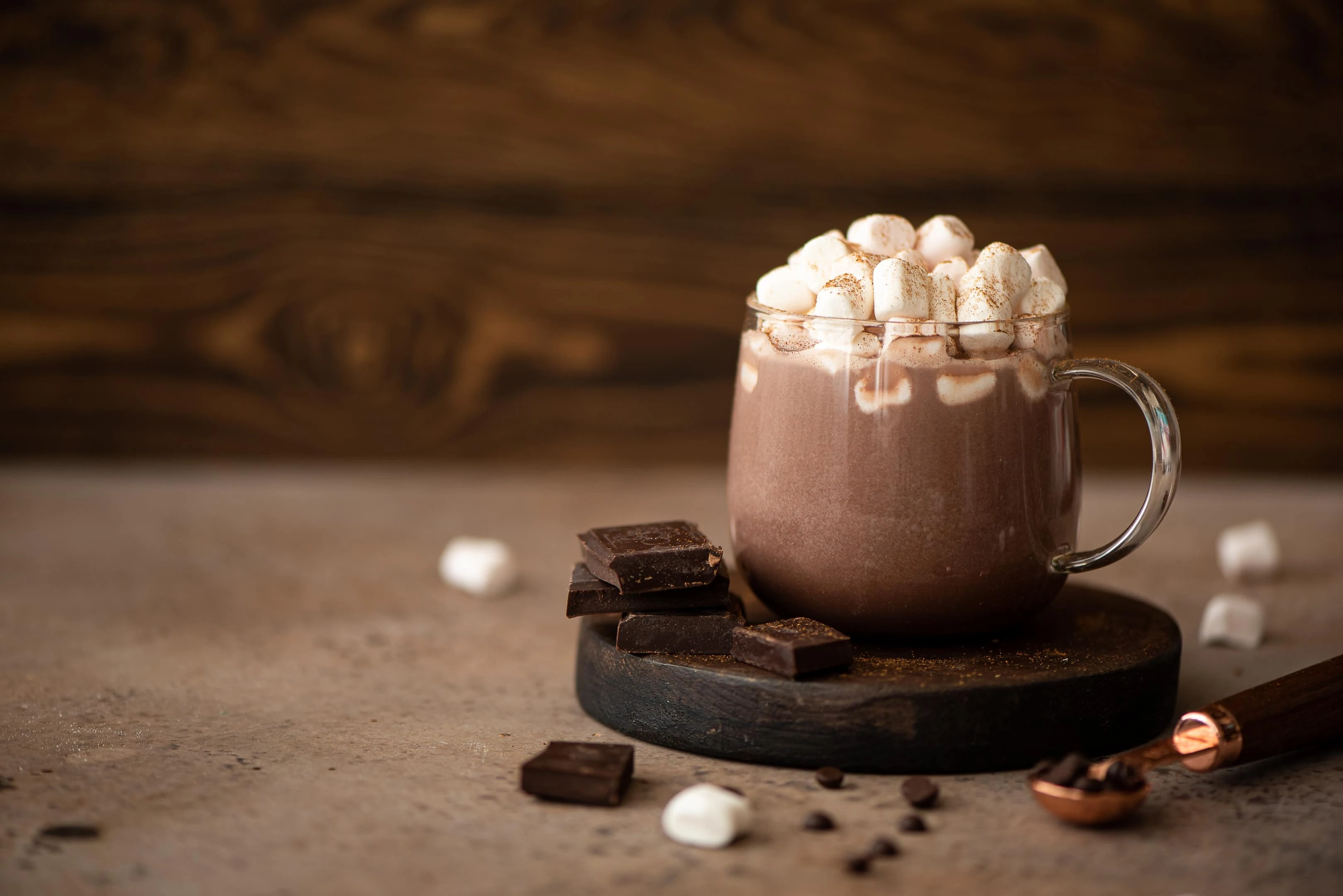 This is good news if you do not like dairy. Marshmallows are dairy-free and lactose-free. If you are intolerant to lactose, you do not need to think twice before having your marshmallow. Marshmallows are mainly produced from sugar, corn starch, and gelatin.
Therefore, there is no chance of marshmallows containing lactose.
However, some of the popular accompaniments of marshmallows, such as hot chocolate or coffee, contain dairy. You may opt for dairy-free milk if you still want to enjoy marshmallows with these drinks.
Are marshmallows keto-friendly?
If you have been searching for the answer to 'are marshmallows gluten-free?', I wouldn't be surprised if this question was also on your list. With the rising health consciousness, many people have warmly adopted the keto diet.
Keto-diet plans have a requirement of high protein, medium fat, and low carbohydrate content. Generally, marshmallows contain a large quantity of sugar. Therefore, if you are under a strict keto diet, marshmallows should not be on your food list. The high carbohydrate content of marshmallows does not fit itself into the low carbohydrate keto diet plans. However, you may opt for sugar-free marshmallows in your keto diet.
Search for the 'sugar-free' tag on the packets if you are buying marshmallows. You can also make your keto-friendly low carb marshmallows at home with just a few ingredients.
Can marshmallows expire?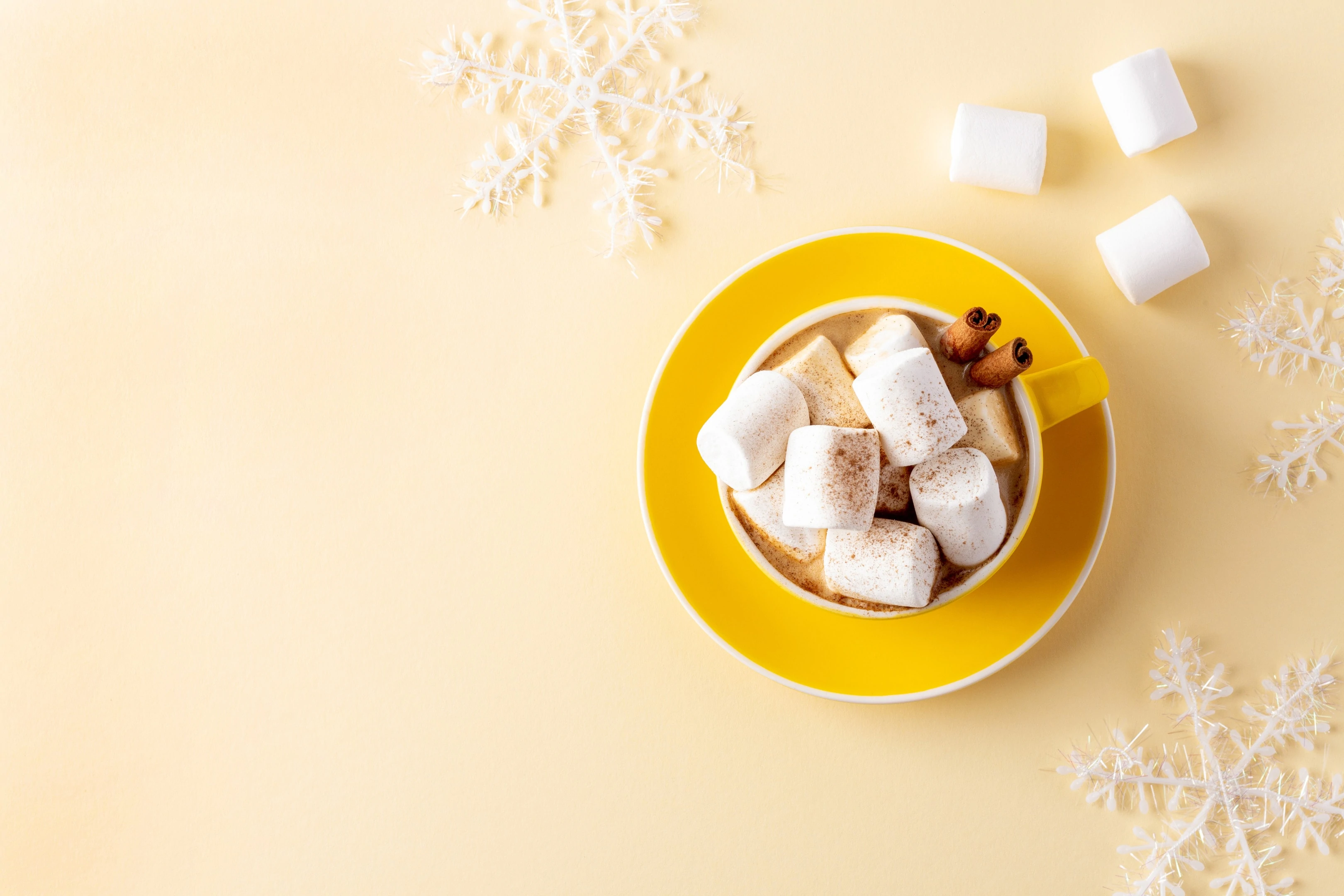 Most people have doubts about the expiry date of marshmallows. The answer to this question lies in the shelf life of marshmallows. How long does it take before marshmallows expire or go bad?
Usually, marshmallows have a shelf life of six to eight months. Most commercially manufactured marshmallows do not go bad before 2 months from opening the packet. You must look for the 'best before' date to know when the marshmallows may expire.
Do not forget or skip this step while buying! Or else you may end up with gooey marshmallows in a few days.
How to store marshmallows?
Storing marshmallows can make them last longer. The best way to store marshmallows is to use airtight containers. However, you will find that most brands of marshmallows are sold in resealable packets.
Another trick to store marshmallows for a longer life span is to freeze the marshmallows. However, frozen marshmallows tend to stick to each other. You can efficiently resolve this issue just by sprinkling some powdered sugar into the packet or container of marshmallows.
Can marshmallows be microwaved?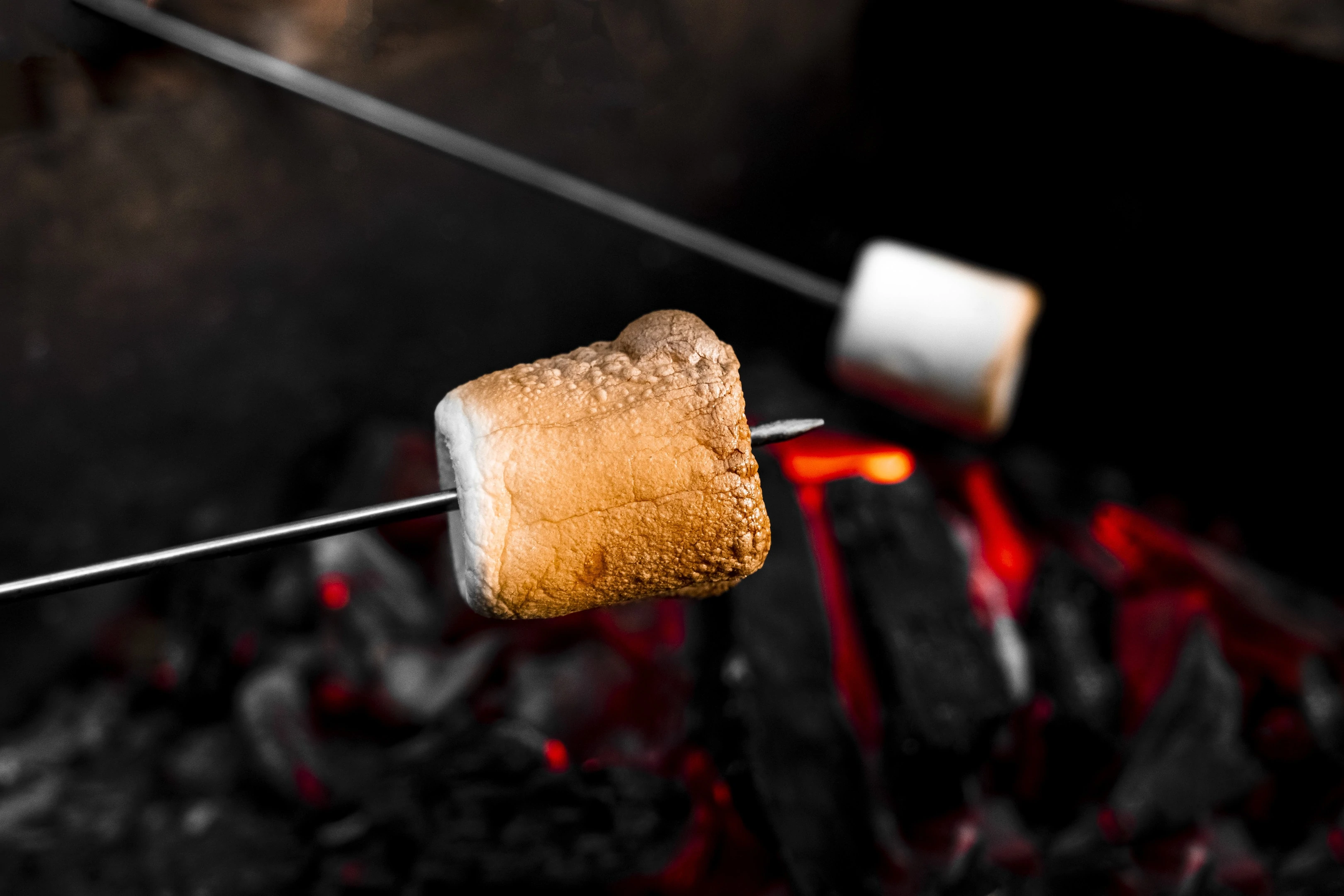 Well, you may not have the luxury and occasion to hold a campfire every time you eat marshmallows. Therefore, you may heat your marshmallows in the microwave to melt them or roast the outer layer of the marshmallows.
If you are microwaving marshmallows, you must be very careful about the timing. Just heat the marshmallows for a few seconds if you want just to roast the outer layer. On the other hand, you can heat them up to two minutes if you want to melt the marshmallows on your dish.
Anything more thantwo2 minutes will leave you with pungent spelling, sticky burnt marshmallows. I bet you won't be happy to see the dark brown mess.
You can explore a large number of recipes that require microwaving marshmallows. If the marshmallows are microwaved suitably, you can enjoy a cheese-like but sticker layer on your dish.
Are marshmallows fattening?
Marshmallows have become one of the favorite quick bites for the sweet tooth. You can enjoy your share of marshmallows without worrying much about gaining weight. You can consider marshmallows as almost fat-free confectionery.
If you are monitoring your calorie intake, a few pieces of marshmallows may not be a problem for you. Each serving of marshmallows contains 99.1 calories, 2.9 g of fat, and 0 saturated fat. Therefore, marshmallows may not come in your way of losing some inches off your waist.
Are marshmallows good for you?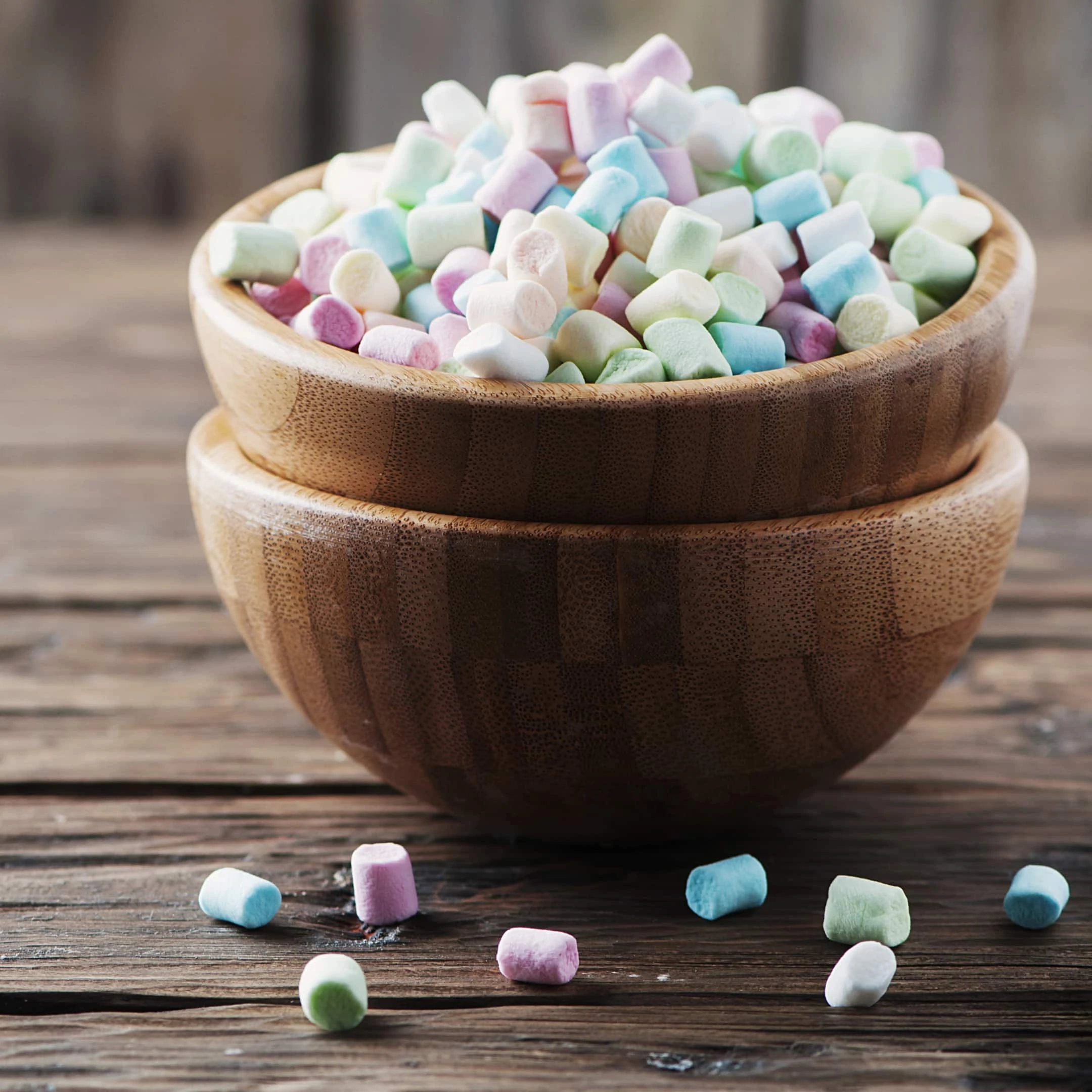 Marshmallows may be manufactured from plants, but they are processed food items. Therefore, even though the mallow plants have medicinal importance, marshmallows have very few health benefits. Marshmallows offer the following health benefits:
Heal wounds
Treat sore throat
Serves as an effective treatment to Leishmania lesions skin infection
Eases breast pain and swelling due to breastfeeding
Treats insect bites
Constipation
Diarrhea
Owing to its popularity, marshmallows are still under research for their effectiveness in health issues. Along with health benefits, you must be aware of the side effects that you may have to encounter in case of overconsumption.
Can marshmallows cause constipation?
Marshmallows have been identified as a food that firms the stool leading to constipation. However, adults may not experience constipation due to overdosage. In most cases, little kids tend to gulp up a large number of marshmallows resulting in constipation.
Usually, white marshmallows serve as the leading cause of constipation in children. However, if you are facing the problem of constipation, the reason may not be marshmallows. You should look for other causes that lead to constipation.
How are marshmallows eaten?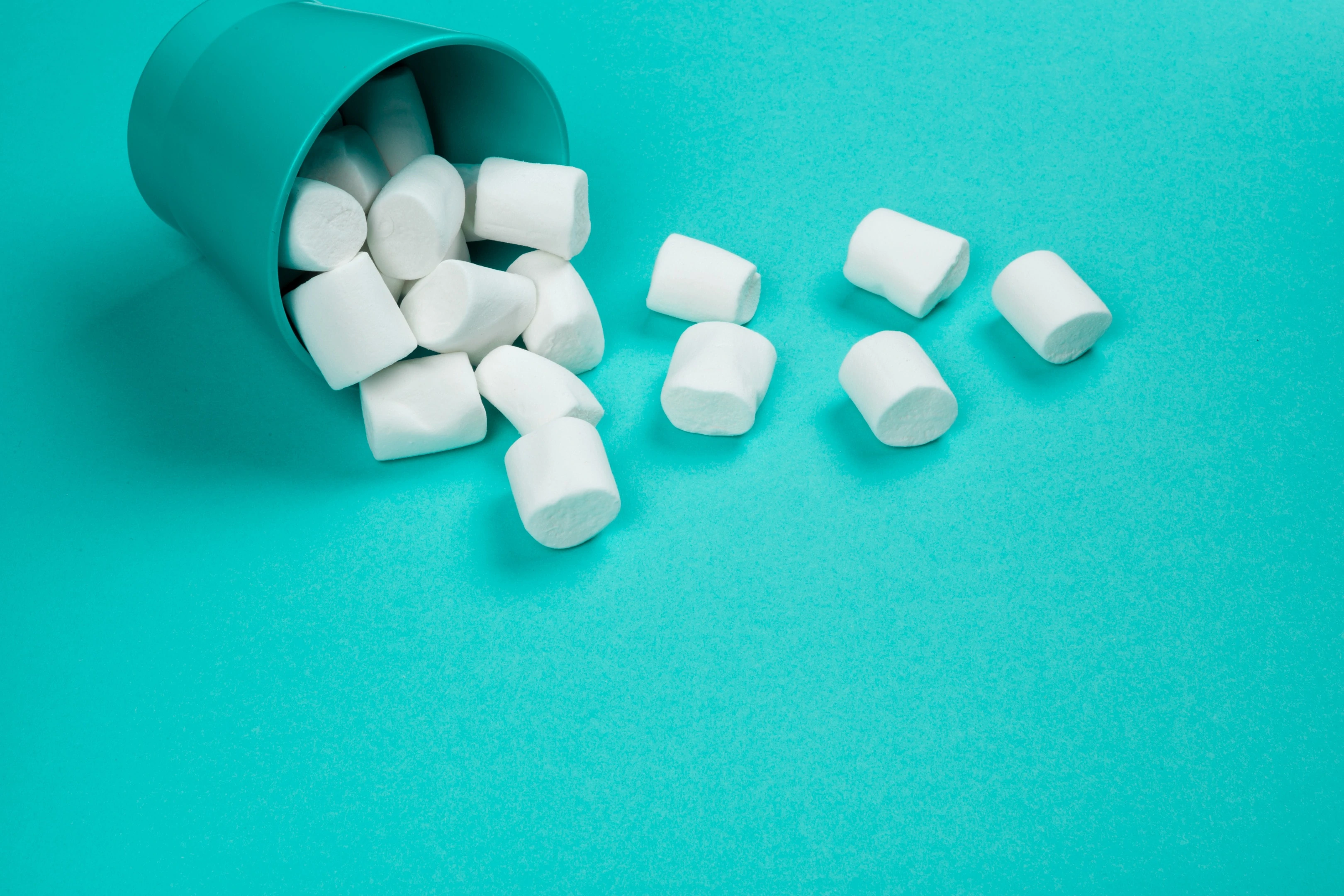 As stated earlier, you can have your marshmallow while enjoying your campfire. But if you do not get a chance at camping, here are a few ideas on how you can enjoy your marshmallows.
Try baking them into S'more brownies.
How about fusing some marshmallows on your favorite cookies?
Marshmallow cookie sandwiches can help be a different kind of breakfast.
If you are a chocolate lover, just try hot chocolate marshmallow fudge.
Don't miss your marshmallow popcorns while binging on your favorite web series.
The classic roasted marshmallow with hot coffee never fails to cast its magic.
Try out the sweet potato casserole with a twist. Make a layer of roasted/melted marshmallow.
You can easily find cakes with marshmallow frostings in your nearest bakery shop.
If you are searching for a yummy snack, try out pretzel sticks in marshmallows dipped in chocolate sauce.
If you are a pizza lover, experiment making pizza with Nutella and marshmallow toppings.
Owing to its popularity, you may find thousands of marshmallow recipes online. Try out the ones that suit your taste best!
Final thoughts
The age-old mallow plants have made their way over the ages into today's marshmallows. Starting with the Egyptians, Romans, and Greeks, marshmallows spread all across the globe as a confectionery. With the advent of technology, the labor-intensive manufacturing process was replaced with a more straightforward and mechanical extrusion process. This advancement led to the greater production of marshmallows to meet people's demands in every corner of the world. However, when the world is becoming more and more conscious about nutrition, no wonder that questions like 'Are marshmallows gluten-free?' , 'Are marshmallows vegan?', 'Are marshmallows keto-friendly?' are some of the most searched questions.
We hope you have found some new information about marshmallows from our post. Did you try out any of the given marshmallow recipes? If you did, share your experience with us.