In the world today, bananas are unarguably one of the most consumed fruits. Further, they're known to be an immediate source of energy in addition to being delicious and improving health. Often this question pops up — is bananas keto-friendly? Well, following you will learn much about the health benefits of bananas and this question will also be answered.
Jump to:
Banana benefits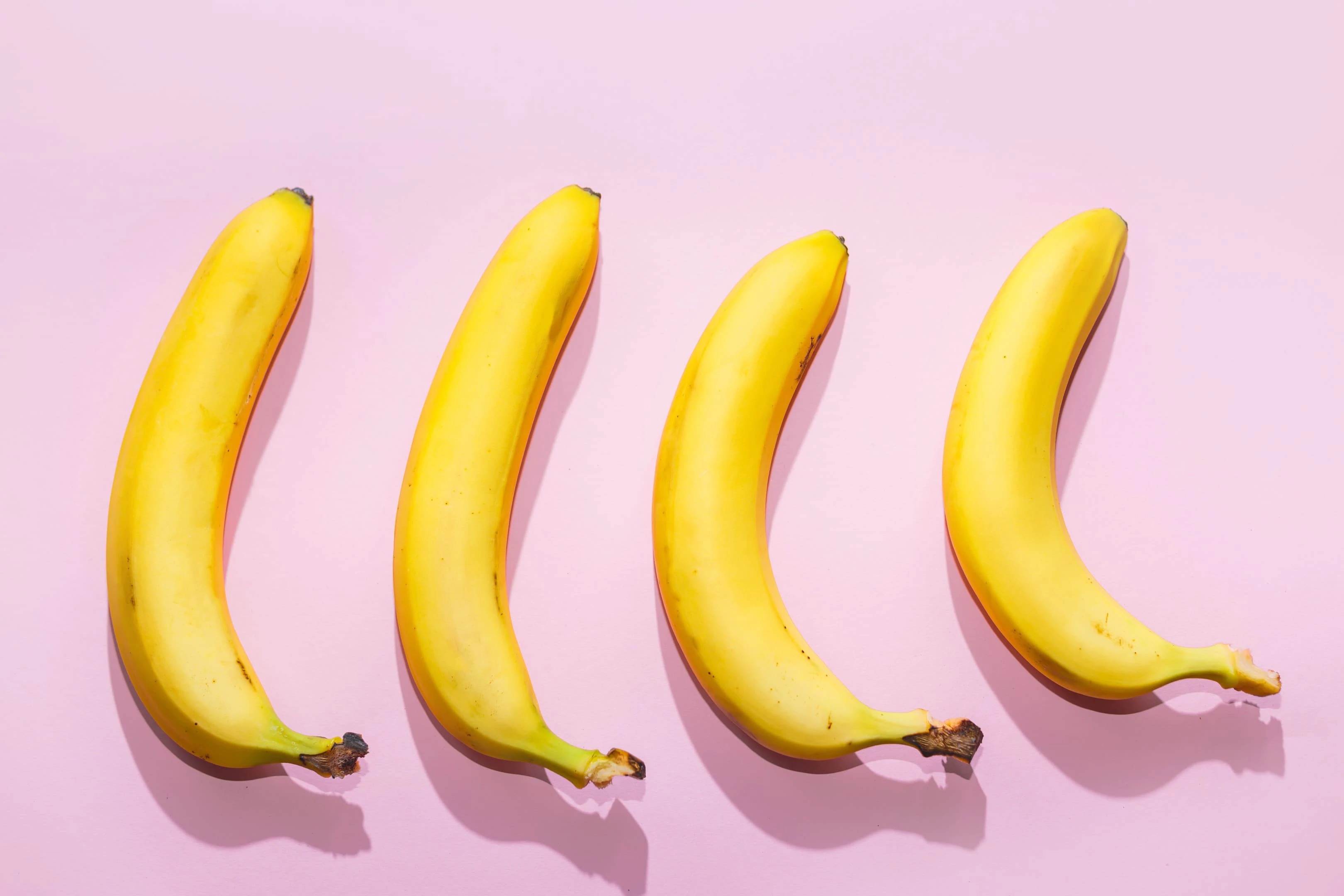 Below are a few of the health benefits derived when consuming a banana.
Three natural sugars are present in bananas: Fructose, sucrose, and glucose are the principal natural sugars that the body needs, which are all present in bananas. Also, it has a high concentration of fiber. These three sugars provide constant energy making this fruit the best choice before work. This can be seen in the diets of many world athletes.
Research has revealed that as little as three average-sized bananas are sufficient for a 90-minute gym activity.
However, bananas go beyond energy provision and also have health benefits. This wonderful fruit can fight many illnesses and conditions. The most popular ones are outlined below:
Depression — A good number of people have mentioned that after they eat bananas, there is usually a boost in their mental capacity. This feeling is justified by the presence of tryptophan which easily converts to serotonin. Tryptophan has been linked with mood uplifting and enhances relaxation, making an individual feel happier.
PMS — Bananas can help treat PMS. They stop water retention, thus alleviating the feeling of bloatedness. On the other hand, too little potassium (an ingredient in bananas) may cause cramping during menstrual periods.
Anemia — Iron, one of the major constituents of bananas, is responsible for boosting hemoglobin formation, which can help in treating anemia.
Blood pressure — The role of calcium in blood pressure cannot be mistaken. Banana has double combinations of blood pressure regulators — high calcium and low salt, which is a perfect combination required for blood pressure regulation. The Food and Drug Administration has promoted the benefits of bananas for fighting stroke and high blood pressure.
Also, the potassium present in bananas enhances blood circulation leading to healthier skin, and overall well-being.
Brain power — Tryptophan has been linked with enhanced brainpower and thinking ability. A study was carried out on students who were given bananas and later tested with an exam. The result was amazing, as most of them passed well without any hassle.
Weight loss — There are just 90 calories present in a normal banana; as such it is a perfect choice for people who wish to lose weight.
Of course, the ability of bananas to help is due to the presence of high fiber. Also, your rate of hunger will be maintained due to the presence of roughages.
Stronger bones — If you want stronger bones and have not been eating bananas, then you should consider doing so. A healthy bone is necessary to promote strength and agility, and by consuming bananas you are assured of that. Bananas have fructooligosaccharides, a prebiotic that later transforms into probiotics. The existence of this bacteria enhances the absorption of minerals like calcium in the body.
As calcium is the most required nutrient in terms of bone functionality, you should try to get this nutrient via diet, and bananas can fit the bill. It contributes to the decrease of osteoporosis due to aging.
Weight gain — This is the reason why bananas are called wonder fruits. Bananas can help those who need weight gain. When consumed together with milk, it's like a division of labor, since the sugar will be provided by the banana while the milk brings the protein. So amazing!
Also, for people who are targeting more muscle, easy digestion of bananas can improve the efforts of your weight gain, and the additional energy will be used to be burned in a workout.
Constipation — High fiber is necessary for the removal of waste material from the body. As bananas have high fiber, including bananas in your diet will promote better bowel function. This single act of inclusion of this fruit in your diet will relieve you of the use of laxatives.
Hangover — For those who unfortunately have a hangover, bananas can provide relief. All you need to do is to eat bananas sweetened in honey. Bananas will calm the stomach, and the honey will moderate the depleted level of sugar. If a milkshake is part of the combination, the system will then be rehydrated.
Heartburn — Bananas are natural antacids and this makes them effective in the management of heartburn in ulcer patients.
Morning sickness — The inclusion of bananas in meals and between meals assists in the elevation of the sugar level of your blood. This can reduce or even prevent morning sickness.
Stress — One very vital mineral in the body is potassium as it moderates the heartbeats, promotes oxygen consumption by the brain, and moderates the water balance system of the body. Metabolic rate is accelerated with stress leading to decreased potassium level. With the high level of potassium in bananas, these parameters are re-balanced.
Are bananas keto-friendly?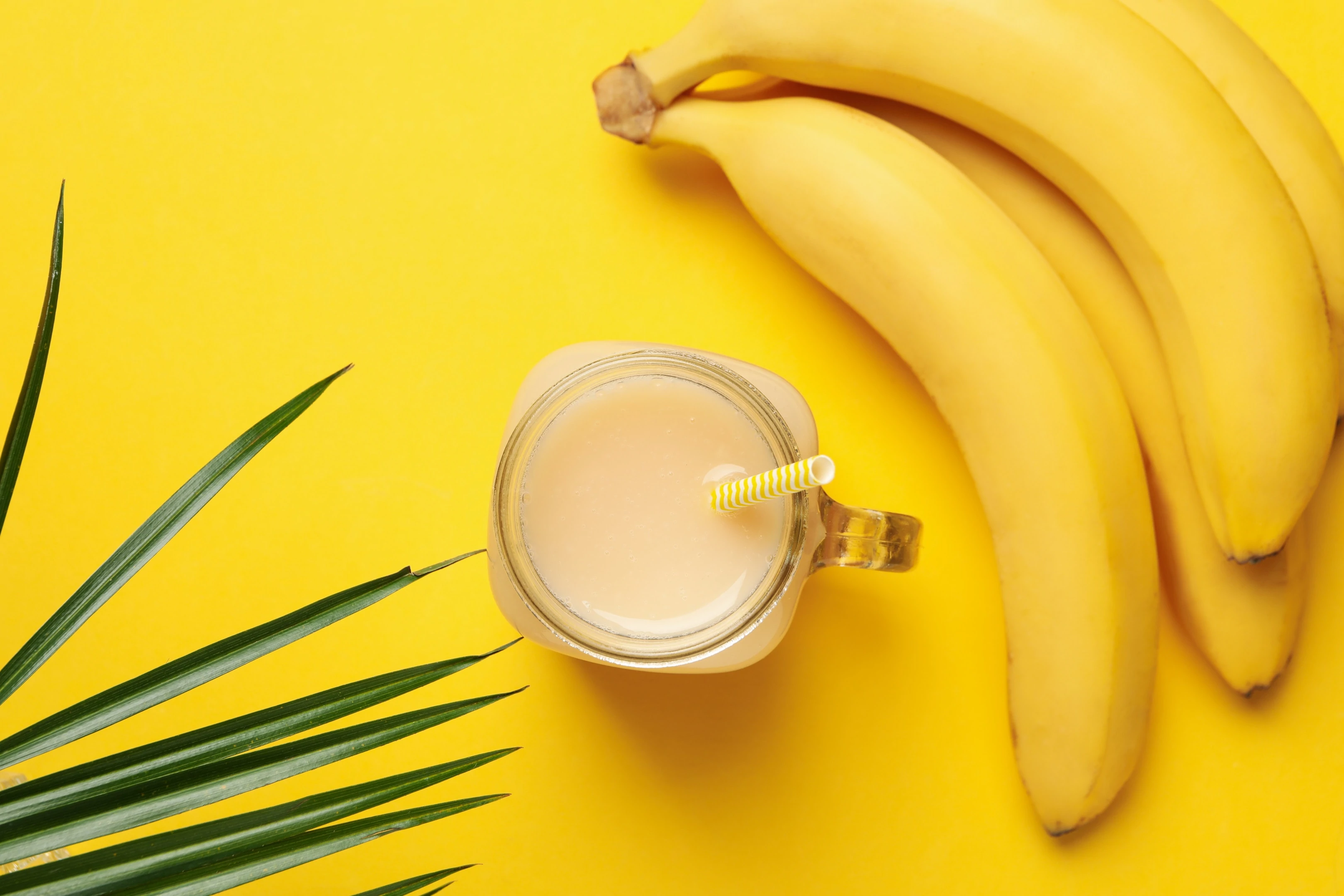 As such, what is now the conclusion on the ketogenic diet and bananas? Experts say that in a ketogenic diet; carbohydrates should not be more than 20 grams daily. However, a normal-sized banana has around 30 grams of carbohydrates. In essence, when your goal is to lose weight and still maintain a low-carb diet, bananas are not good for you.
This means that when you are on a low-carb diet; exclude anything that has to do with bananas from your diet. Carbohydrates are present in bananas in the form of sugar, and are responsible for the high energy component of bananas. So, if you want to be on the keto diet, bananas are a no-no.
Don't forget the peel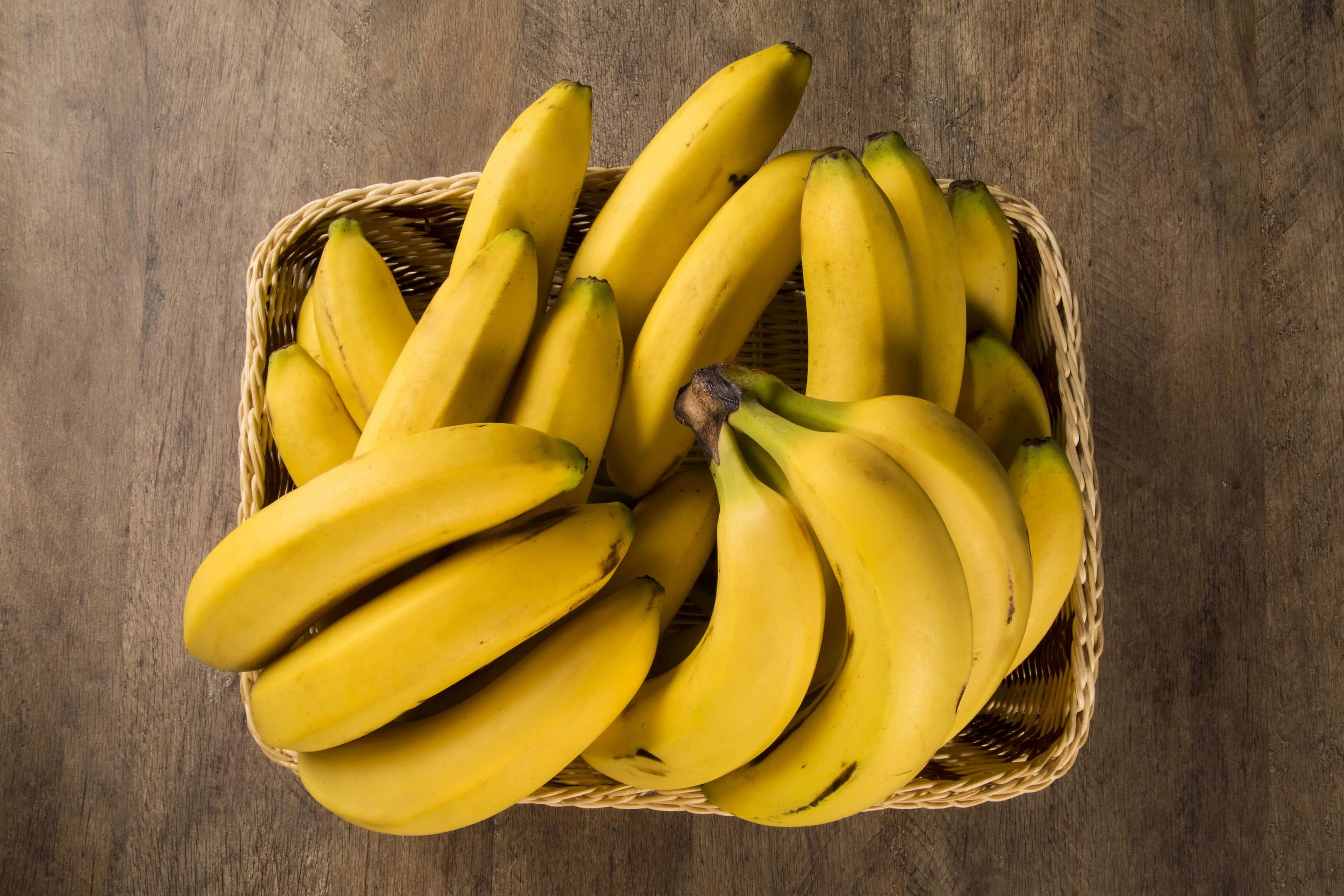 Nothing is wasted with bananas, especially the peel! It is not just a cover to the main fruit but it has significant benefits.
The peel can be used to whiten your teeth. The good thing is that it's not something you need a professional, but simply by rubbing the cover on your teeth for a few minutes, the effect will be apparent. If you can consistently do this just for one week, there will be a significant change in the appearance of your teeth, as they will look whiter and cleaner.
Banana peels are also used in the treatment of warts, by rubbing on the affected area.
Also, acne can be reduced with the use of banana peel by rubbing it over the affected area for a few minutes daily. You can also be relieved of topical pain if the banana peel is mixed with vegetable oil.
Ripe or unripe?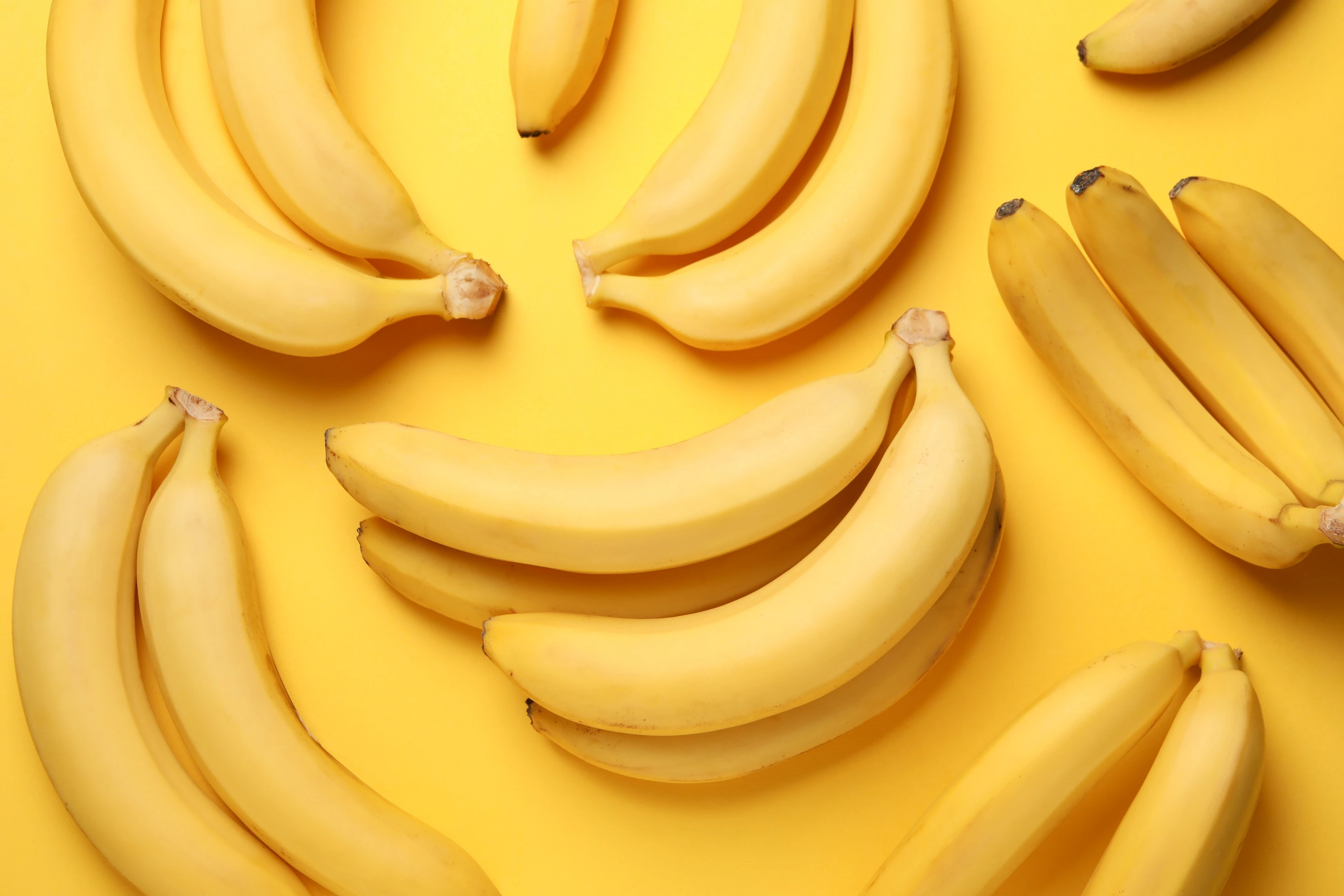 You are now wondering if it is healthier to consume a ripe or unripe banana. Let's analyze it and leave the judgment to you.
Unripe
Unripe or green bananas contain a greater concentration of starch that is resistant compared to ripe ones. There is decreased sugar content in them, so it is not good for those on a keto diet.
The general rule is that there is an increased sugar level as the color of the banana increases to yellow. Those that have type 2 diabetic are also encouraged to eat unripe ones, as well.
Also, unripe bananas have more concentration of probiotic bacteria which is a healthy type that is involved in promoting colon function. Another general rule is the more green skin of a banana, the more the capability to absorb calcium.
Ripe
Though ripe bananas have more sugar, their starch is easily convertible; as the ripeness increases, it is easier to digest. They are also on the glycemic index, making ripe ones better for the digestive system. They also have more antioxidants as compared with the unripe ones.
Research has shown that as bananas ripen, there will be an increased loss of some micronutrients. To reduce this, they should be stored in the fridge.
Conclusion
There are lots of benefits to derive from bananas, whether ripe or unripe. As bananas are not known for being keto-friendly, anyone on a low carb diet should avoid them.
However, it is one of the best fruits out there. Health conditions such as ulcers, depression, anemia, and mood-boosting are some of the benefits of bananas.
Experts often advise people to make a good diet part of their life, and bananas are one such food that has preventative qualities. On top of everything, they are delicious any time of day!