Who does not like a sweet and tasty treat every now and then? As they say, there is always more room for desserts, even more so when the dessert is nutty and delectable! In this article, get to know a traditional Indian sweet that has recently boomed in popularity.
Listed below are the probable health benefits of kadalai mittai (yes, there are some!), as well as a recipe for you to make these sweets right at the comfort of your own home.
Jump to:
What is kadalai mittai?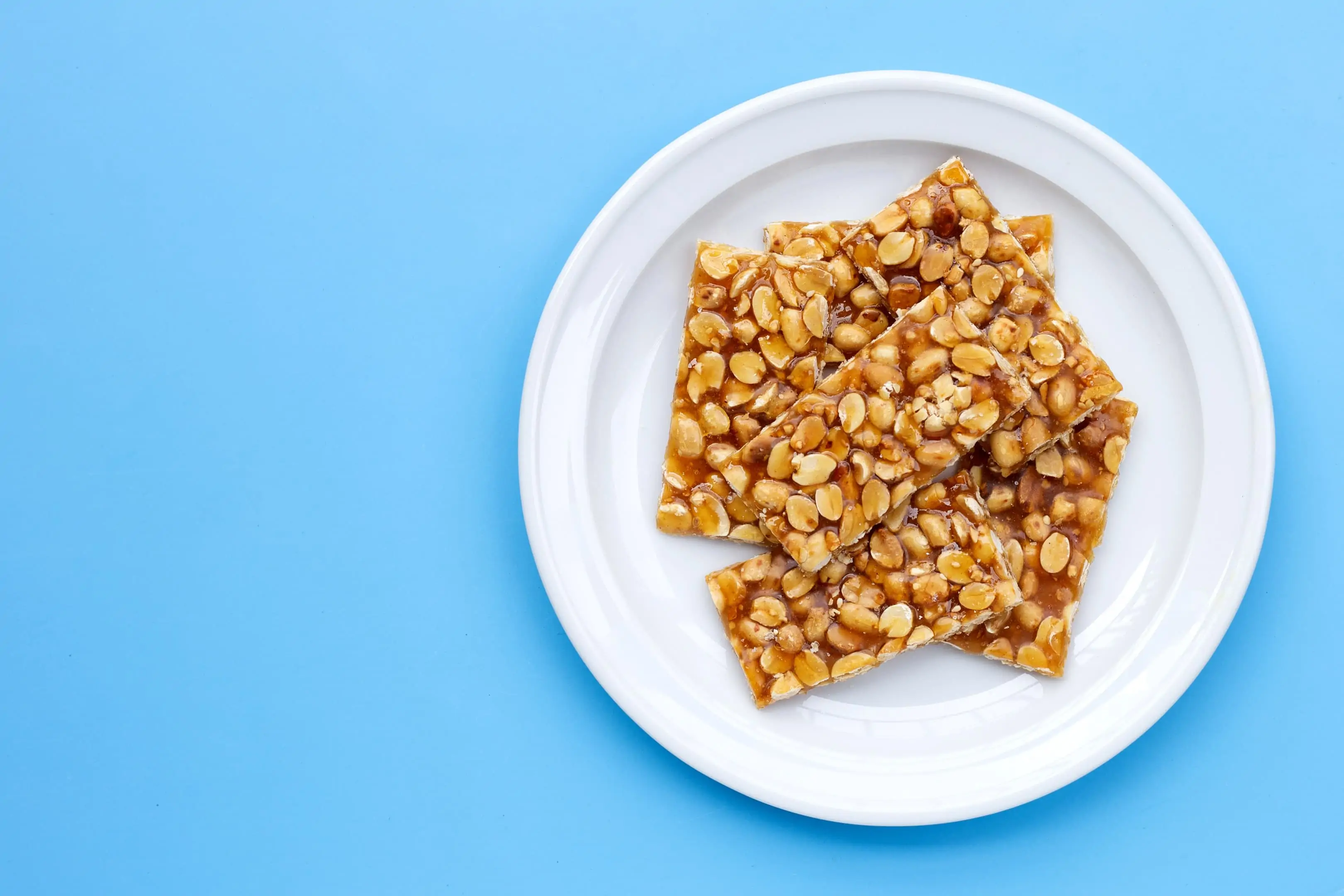 Kadalai mittai is a fusion of two main ingredients, namely, peanuts and jaggery. As you will see later, another ingredient, a spice called cardamom, is also something to highlight.
Kadalai mittai was first commercially produced in a grocery store in Kovilpatti — a town in the Indian state of Tamil Nadu — by Pannomabala Nadar, who operated the store. It is a simple sweet treat — one that is sold almost anywhere in the country. However, they say the best ingredients that go into its production are still from Kovilpatti itself.
People in India usually stack up kilos of the famous dessert. That is how much of a sensation it has made over recent years. Its physical form consists of slabs of squares stuck together. Kovilpatti kadalai mittai, however, are in rectangular chunks called cuboids that are sealed in packets.
Kadalai mittai is cheap and is available at almost any supermarket in South India. It can also be ordered online. However, you can also make your own kadalai mittai at home. Just continue reading to learn how.
Before that, take a look at the kadalai mittai health benefits.
Health benefits of kadalai mittai
Do you really have to be "guilty" in nibbling on this guilty pressure? Not so much! Here are the benefits of kadalai mittai based on its three main ingredients. Take note, however, that it is advisable only to consume the sweets in very small portions, so do not expect that you will get enough nutrients from them.
1. Peanuts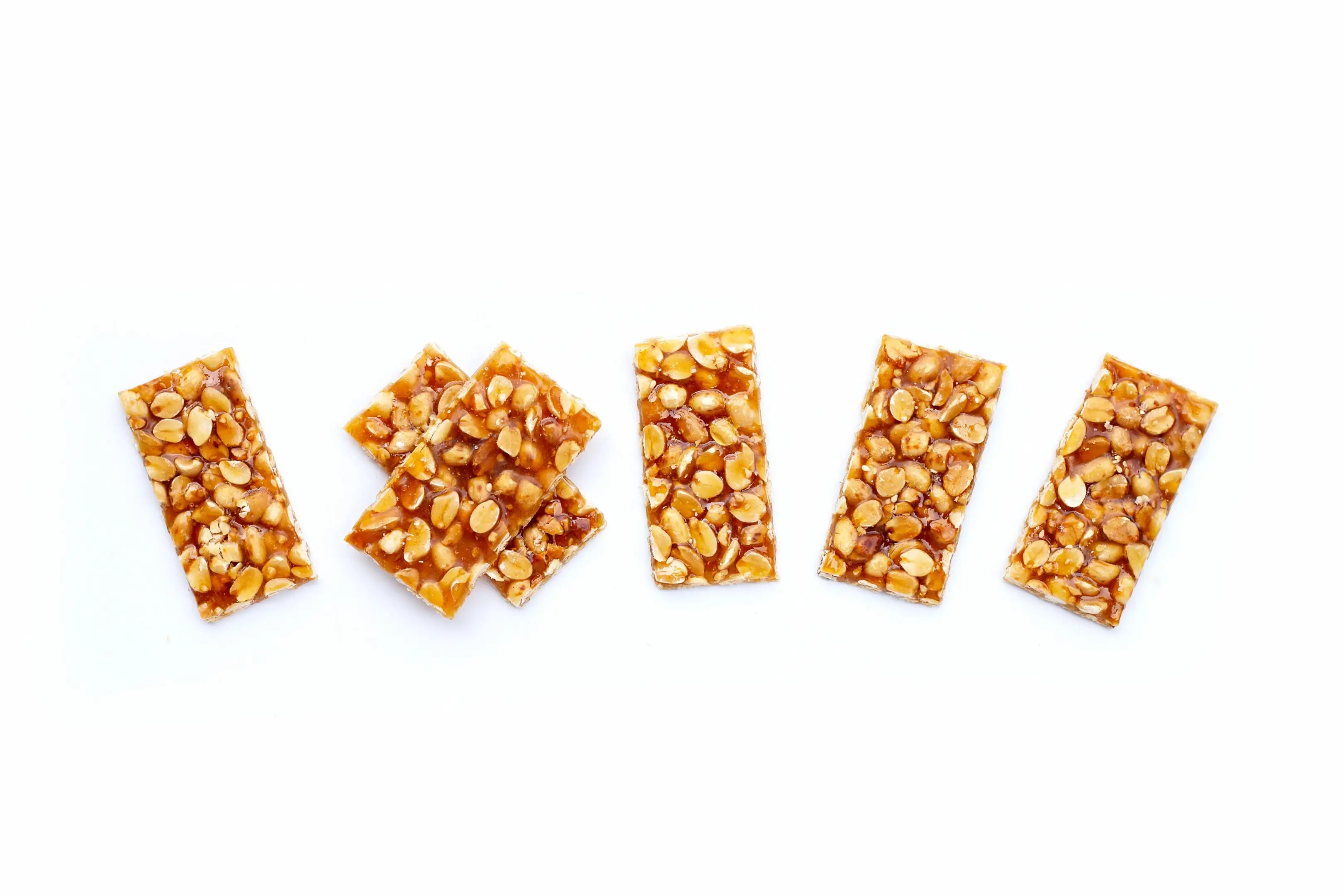 Peanuts or groundnuts are a type of legume and are a source of healthy fats as well as high-quality protein. They contain high amounts of calories and also are a common allergen.
The peanuts used in making kadalai mittai are roasted. Some of the vitamins and minerals found in raw peanuts are lost during the roasting process. On the bright side, harmful bacteria present in raw peanuts are killed during processing.
You can buy peanuts raw and roast them yourself to ensure that fewer nutrients are lost during cooking. It also ensures that the peanuts will not contain too much salt or sugar as needed.
Roast it at a low to medium temperature for about 15 minutes to keep the nutrient loss at a minimum. You can try dry or oil roasting provided that you use a suitable oil for it like coconut oil.
Health benefits of peanuts
Fat content — Peanuts are classified under oilseeds, and a substantial amount of peanuts are used in making peanut oil. The fat it contains ranges from about 44% to 56%. These are both mono and polyunsaturated fats.
Protein content — 22% to 30% of peanut's calorie content is protein, thus making it a rich source of plant-based protein. However, the protein most abundant in peanuts — arachin and conarachin — can be a severe source of allergies that may result in life-threatening reactions.
Carbohydrate content — At a 13% to 16% rate, peanuts have low carbohydrate content. Its proportion to the high fat and protein amount, in addition to fiber, makes it low on the glycemic index (GI).
Antioxidants — Peanuts are as rich as fruits in terms of antioxidants. However, most of these antioxidants are found in peanut skin. When cooked, it is natural to remove the skin, so many antioxidants are lost. The kernels still have some antioxidants left, like isoflavones and phytosterols.
Other vitamins and minerals — Aside from the four nutrients mentioned above, peanuts also contain manganese, magnesium, niacin, phosphorus, biotin, copper, folate, thiamine, and vitamin E.
Considering all the nutrients loaded in peanuts, here are some areas where peanut consumption can benefit you:
Weight management — Peanuts contribute little or none at all when it comes to weight gain, even though it is an excellent source of fat and calories. It may even help you maintain your ideal weight and prevent the occurrence of obesity.
They can help in helping you feel full. Compared to snacking with different treats, you can add peanuts to your meals and feel satisfied longer. They can also increase the speed of burning calories. This may be attributed to its high content of monounsaturated fats and protein.
Peanuts are also helpful in providing fiber to your body. Peanuts contain insoluble dietary fiber. This kind of fiber is linked to reduced chances of gaining weight.
Heart health — As it turns out, peanuts may be good for the heart. This is because they contain several heart-healthy nutrients like copper, magnesium, niacin, and antioxidants.
Copper works with iron by contributing to iron absorption to produce red blood cells needed to transport oxygen all over the body. It helps maintain the blood vessels, healthy bones, nerves and strengthen the immune function. Sufficient copper in the body lowers the risk of cardiovascular diseases.
Magnesium plays an essential role in over 300 enzyme reactions in the body. It helps regulate blood pressure, too. Magnesium deficiency can contribute to cardiovascular problems.
2. Jaggery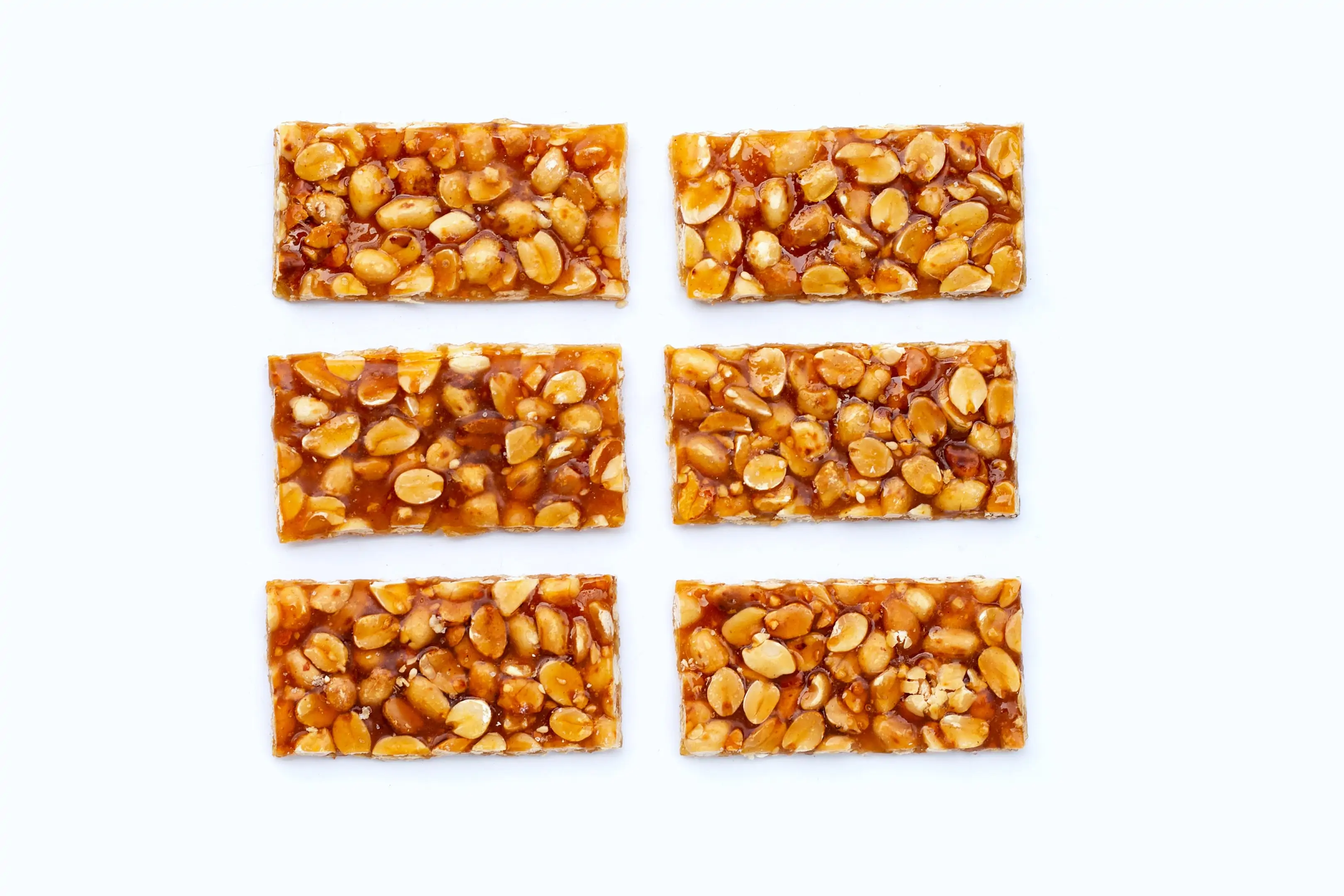 What sets kadalai mittai apart from other sweet snacks made outside of India is its sweetener called "jaggery." Jaggery, an unrefined sugar produced in Asia and Africa, is often made from sugar cane; sometimes, it can also be produced from date palms in other countries.
India produces about 70% of the world's jaggery. There, it is commonly known as "gur." It is made through a 3-step process — extraction, clarification, and concentration, where the end product becomes a yellow dough-like paste substance.
From there, it is poured into containers to take shape. Its colors range from light golden to dark brown. Indians consider lighter shades of jaggery more valuable and better quality than darker ones because it generally contains 70% or more sucrose.
Jaggery has more nutrients than regular refined sugar. This is due to its molasses content that provides additional small amounts of micronutrients.
Jaggery may contain:
Calories
Fat
Fructose and glucose
Iron
Magnesium
Manganese
Potassium
Protein
Sucrose
While jaggery is more beneficial than refined sugar, it does not mean that it is safe to consume it in high amounts. It is still sugar, after all.
3. Cardamom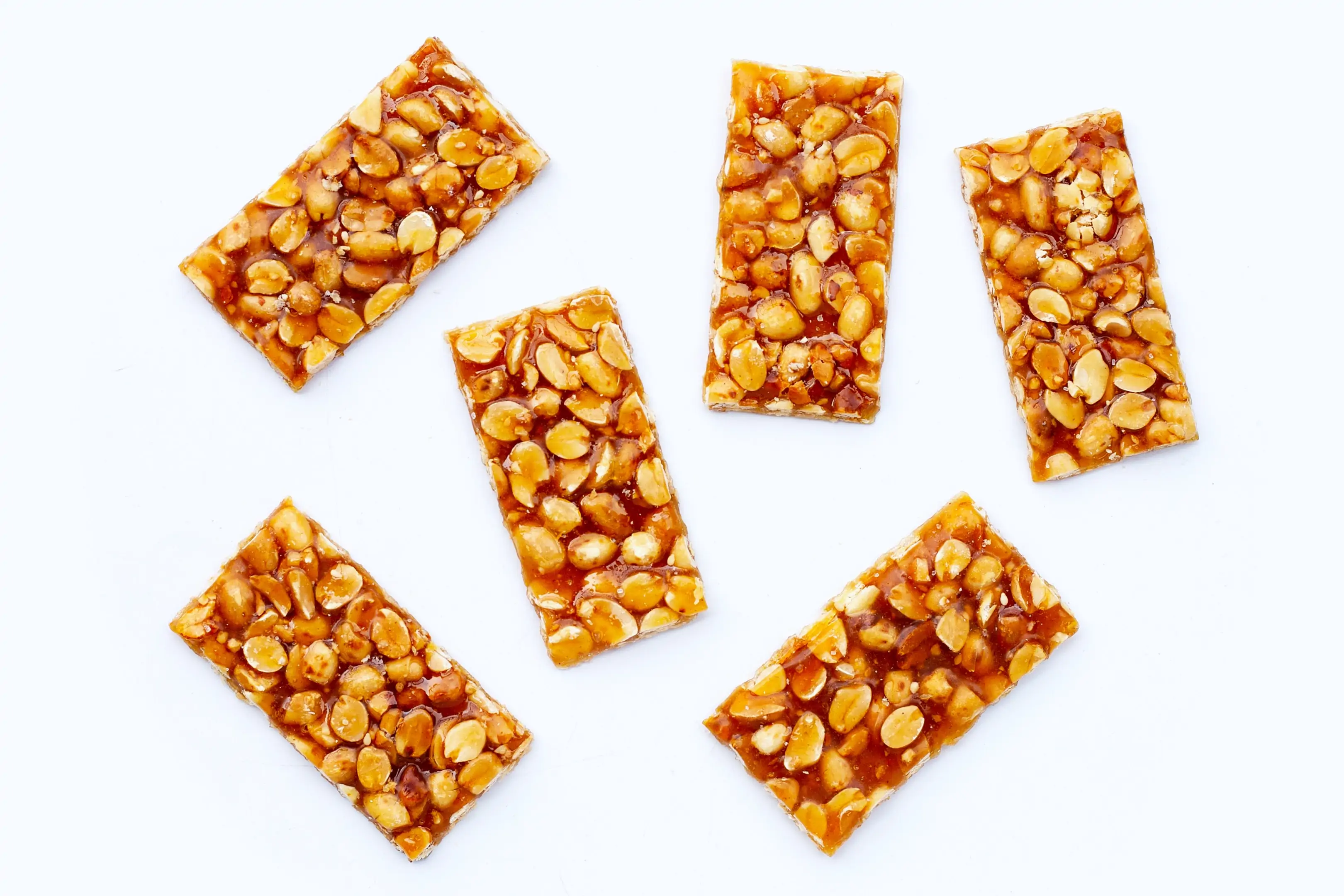 Cardamom is an important spice to include in your kadalai mittai recipe. This spice has an intense flavor that is mildly sweet, just like mint. Cardamom originated in India, but you can source it out anywhere you are in the world. It is often used in both sweet and savory dishes.
Cardamom has been used for centuries in traditional medicine. Its seeds and extracts are said to contain remarkable medicinal properties. The health benefits of cardamom may include:
Antibacterial effects — Cardamom contains essential oils that help fight bacteria. This may contribute to healing fungal infections and stomach issues like food poisoning. In traditional medicine, it has also been used for treating bad breath and oral cavities, including their various sources.
Easing digestive problems — When mixed with other spices, cardamom helps relieve stomach discomfort and nausea. It also has the potential to heal stomach ulcers. The benefits of cardamom in the digestive system have been known for thousands of years.
Improving breathing — Cardamom may help in relaxing airways in the body, therefore improving your breathing and oxygen flow. This may be helpful for people with asthma.
Lowering blood pressure — Cardamom may help lower blood pressure through its antioxidants and diuretic properties. High levels of antioxidants are linked to lowering blood pressure. The spice also has diuretic effects, which means it helps promote urination, flushing out unnecessary water build-up in the body, even around your heart.
Reducing the risk of chronic illnesses — Cardamom contains rich sources of anti-inflammatory compounds needed to fight chronic diseases. The antioxidants found in cardamom help stop inflammation and protect the cells from further damage when it happens.
These are all the health claims of cardamom. However, keep in mind that the tests are done to show these claims are mostly made in tubes and animals, so further research must be conducted on humans. Also, as the amount in kadalai mittai is small, there is not enough cardamom to guarantee full health benefits.
How to make kadalai mittai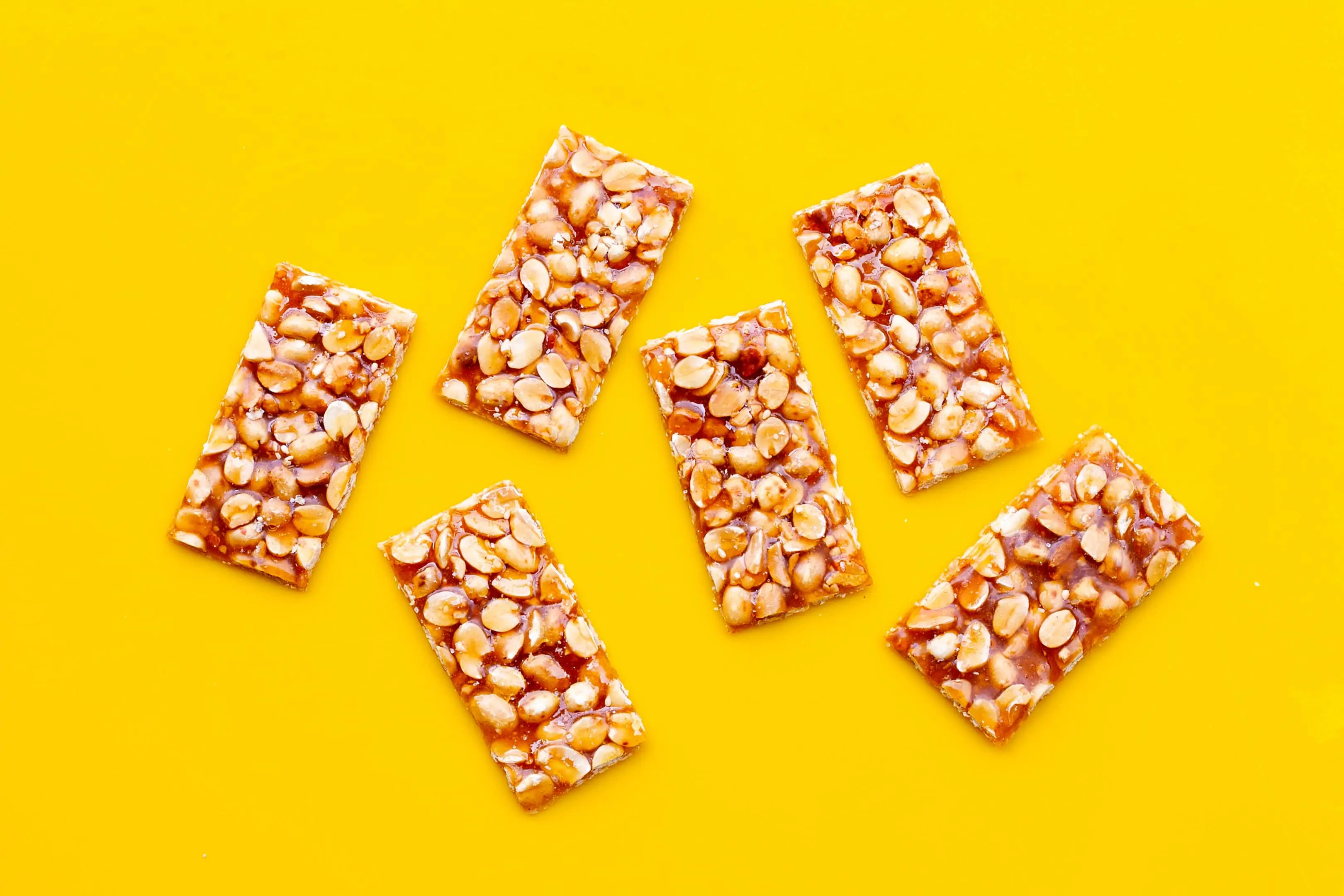 Serving yield:
Ingredients:
Roasted peanuts (250 grams)
Broken apart or grated jaggery (200 grams)
Powdered cardamom (4 to 5 pods)
Water
Cooking procedures:
Using a heavy bottom pan, heat water, and jaggery together.
Add cardamom powder after some time.
Once you achieve a thick and syrup-like consistency, check if it is ready by preparing a bowl of water separately and pouring a bit of the mixture into it. If the syrup forms into a thick ball and hardens when removed from the water, it is ready.
Mix the syrup with the roasted peanuts well.
Oil the tray or the container in which you will put the hot mixture of jaggery and peanuts. Pour the mixture on it.
Using an oiled rolling pin, determine the thickness of the candy; ideally, it should be over a centimeter.
Let the candy rest for about a minute or two, then mark with a knife (oiled a little), so you can cut it into equal square or rectangular pieces.
Cool the kadalai mittai fully, and then it is ready to eat.
You can store the slabs of kadalai mittai in airtight jars.
Conclusion
What are you waiting for? Make your very own Indian sweets at home and explore the benefits of kadalai mittai for yourself! Feeling happy after a tasty candy is a benefit, is it not?