From vegetables to canned fruits to cheese, there's hardly any product in the food and beverage industries that doesn't use calcium chloride. Apart from being a supplement for nutrients, it serves as a texturizer and a thickener. It is also good for coffee, beverages, jellies, and many other products. But is calcium chloride safe in food? Does it have any side effects at all? You're probably curious and looking to find answers. Relax, we've got you. Keep scrolling and you'll soon find out all you need to know about calcium chloride in food.
Jump to:
What is calcium chloride?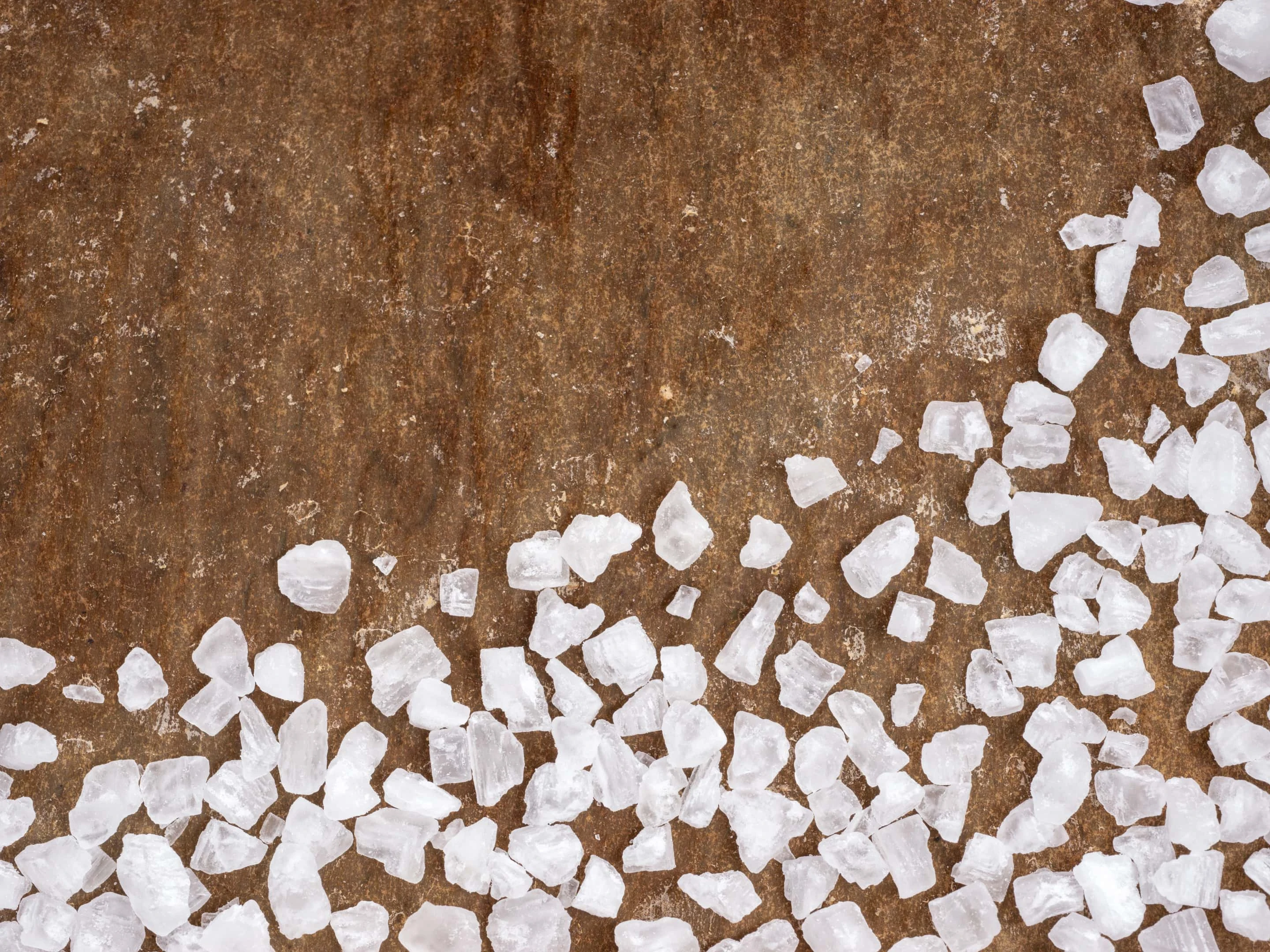 An inorganic ingredient, calcium chloride (CaCI2) is composed of calcium and chloride elements. It is fundamentally a desiccant, and it is usually used as an agent of firming. Simply put, this ingredient helps prevent foods, especially canned ones, from becoming soft when placed on shelves in the store. Chances are high you'll find calcium chloride in nearly all vegetable or canned fruits; it goes a long way in extending the shelf life of food products.
Calcium chloride in food — common uses
Calcium chloride is useful in foods for many and different reasons. It does much more than serving as a firming agent. Below are some of its uses in our world today:
1. For making cheese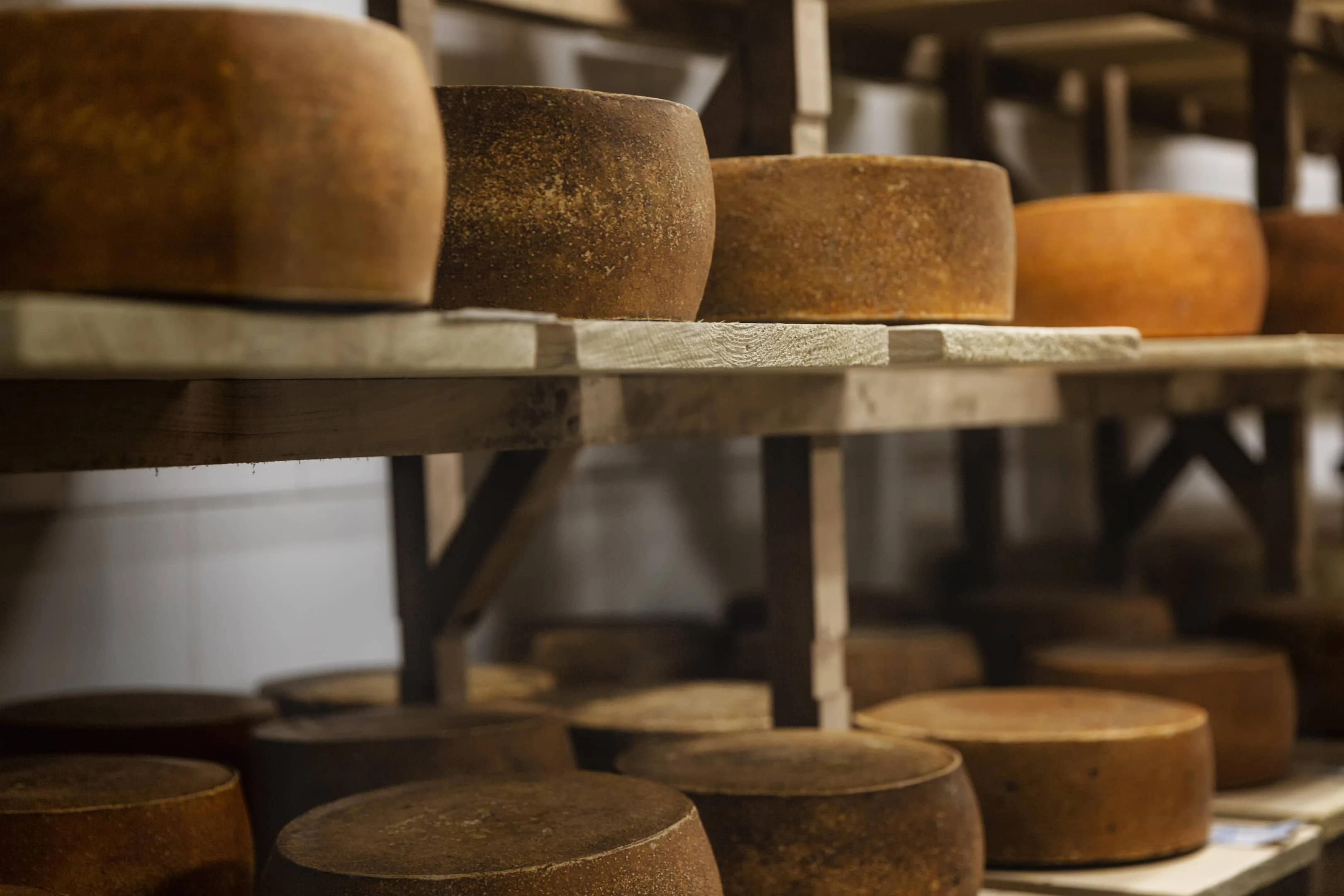 Calcium chloride is used in making cheese, and that's one of its most popular uses these days. Though it serves the purpose of firming hereby aiding the clumping together of cheese batch and keeping it stable, it also helps in regulating the separation of curds and whey.
When making cheese, you can add small amounts of calcium chloride to milk to change both its calcium content and pH level. This will in turn alter the properties of the cheese you will make.
2. For brewing beer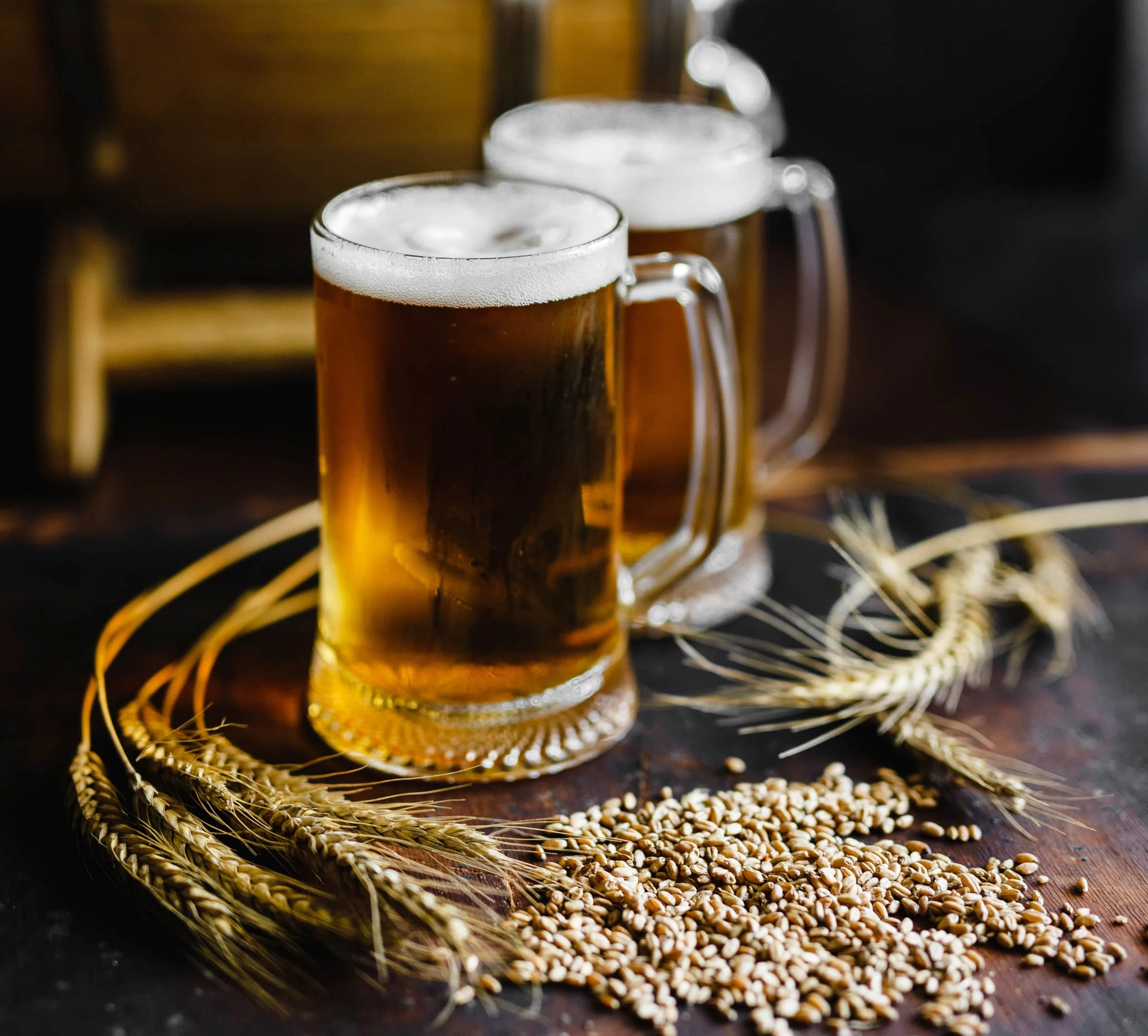 If you're a brewer, or you know someone who brews beer daily, you'll probably be more familiar with calcium chloride. It is one of the many brewing salts brewers add to beer to affect its type and quality. You can definitely tell the difference between beer brewed with calcium chloride and that which is brewed without it. It amends mineral levels that are unbalanced and, like in cheese, it alters the pH of the beer produced. This is exactly what you need if you care about producing stable products.
3. Spheres
The idea of spheres is one interesting property of calcium chloride. When mixed with sodium alginate, which is another additive that's pretty safe for foods, it makes liquids come together to form little semi-solid spheres. These spheres are useful for making fake caviar and many other novelty foods.
4. For preserving fresh vegetables
When it comes to preserving vegetables and fruits and retaining their freshness for a very long time, calcium chloride comes in handy. You can either spray it on your vegetables and fruits after harvesting or make it into a solution that you can dip the products into. This will help reduce their respiratory strength and delay the loss of Vitamin C. It also helps in enhancing nutritional calcium levels and reducing decay. Ultimately, it adds to the shelf life of fresh vegetables and fruits.
5. For pickling brine
Calcium chloride can be used as a replacement for sodium chloride when pickling brine. It works best in adding salty tastes to pickles while maintaining the intake of sodium. It also keeps the cucumbers looking nice and firm, and increases the speed of fermentation during pickling.
6. For purifying bottled water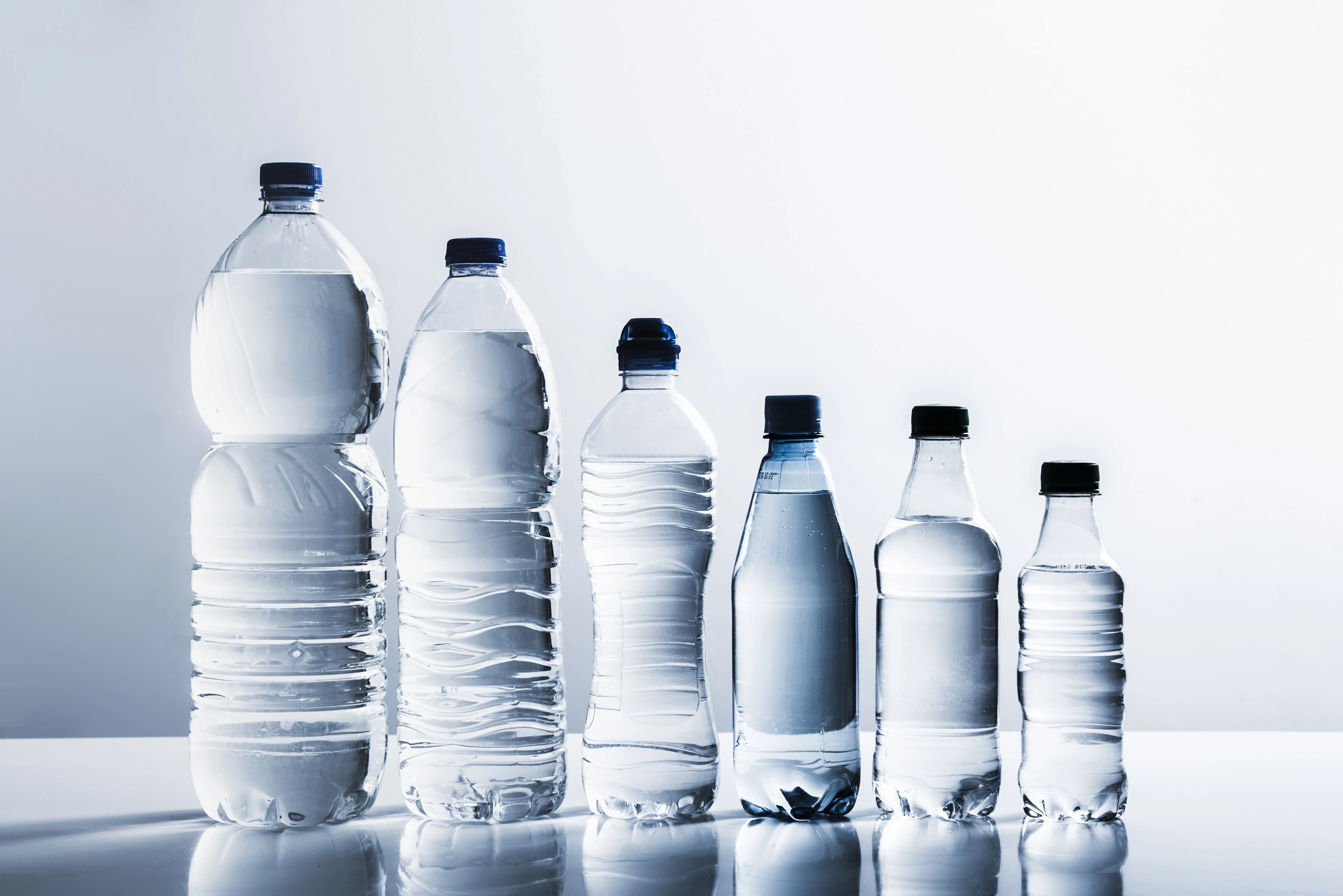 Most bottled water companies today use calcium chloride, potassium bicarbonate, magnesium chloride, and other minerals and salts in bottled drinking water, in order to keep them purified. Calcium chloride especially imparts a sweet, salty, and clean taste to purified water that would probably taste dull after distillation. It also helps to prevent overhydration, by balancing electrolytes in the body after sweating.
7. For low sodium food
Calcium chloride has many similarities with table salt. But instead of sodium, it contains calcium. All the more reason that you can use the ingredient in food with low sodium requirements.
8. Other uses
Calcium chloride is like water; it can be used for many and different reasons, and it serves all kinds of purposes in food. Besides beer brewing, cheese making, brine pickling, and all other uses mentioned above, CaCI2 can be used:
To tenderize meats
For coagulation when making tofu
To improve the stability of proteins in wheat flour and as a fortification for calcium
As a supplement for calcium in dairy products
To help in the refrigeration of ice cream and other frozen dessert products
To preserve texture and color, and keep canned vegetables firm
To reduce acrylamide formation in the manufacturing of potato chips
Downsides to using calcium chloride
It is commonly believed that everything with an advantage or two may also have some downsides. That's largely true concerning calcium chloride. As safe and environment-friendly as the inorganic ingredient is, there are some risks posed by using it. First, it is capable of causing skin and eye irritation if handled carelessly without proper handwashing or gloves. Having prolonged contact with it can also result in contact dermatitis, according to IPCS (the International Programme on Chemical Safety).
Calcium chloride can cause irritation in your respiratory tract if inhaled. That's definitely more serious. If you have any such experience of skin or eyes irritation or irritation of the respiratory tract, you should splash some water on the affected part, and seek some fresh air.
However safe it is to be used in food, calcium chloride can become dangerous when it is consumed in extremely larger quantities. It can bring about ceaseless vomiting, gastric distress, or nausea. You should drink plenty of milk or water if you happen to consume too much calcium chloride. More importantly, seek medical attention.
Types of calcium chloride
Calcium chloride can be divided into two types, according to the various quantities of crystalline water: dihydrate and anhydrous.
Dihydrate — this is the actual kind of calcium chloride you'll find in the market. It is commonly used for dust control and for deicing.
Anhydrous — anhydrous is used basically as a drying agent for liquids and gases. It can draw up to six times moisture.
Based on its different uses, calcium chloride can further be grouped into food grades and industrial grades.
Calcium chloride properties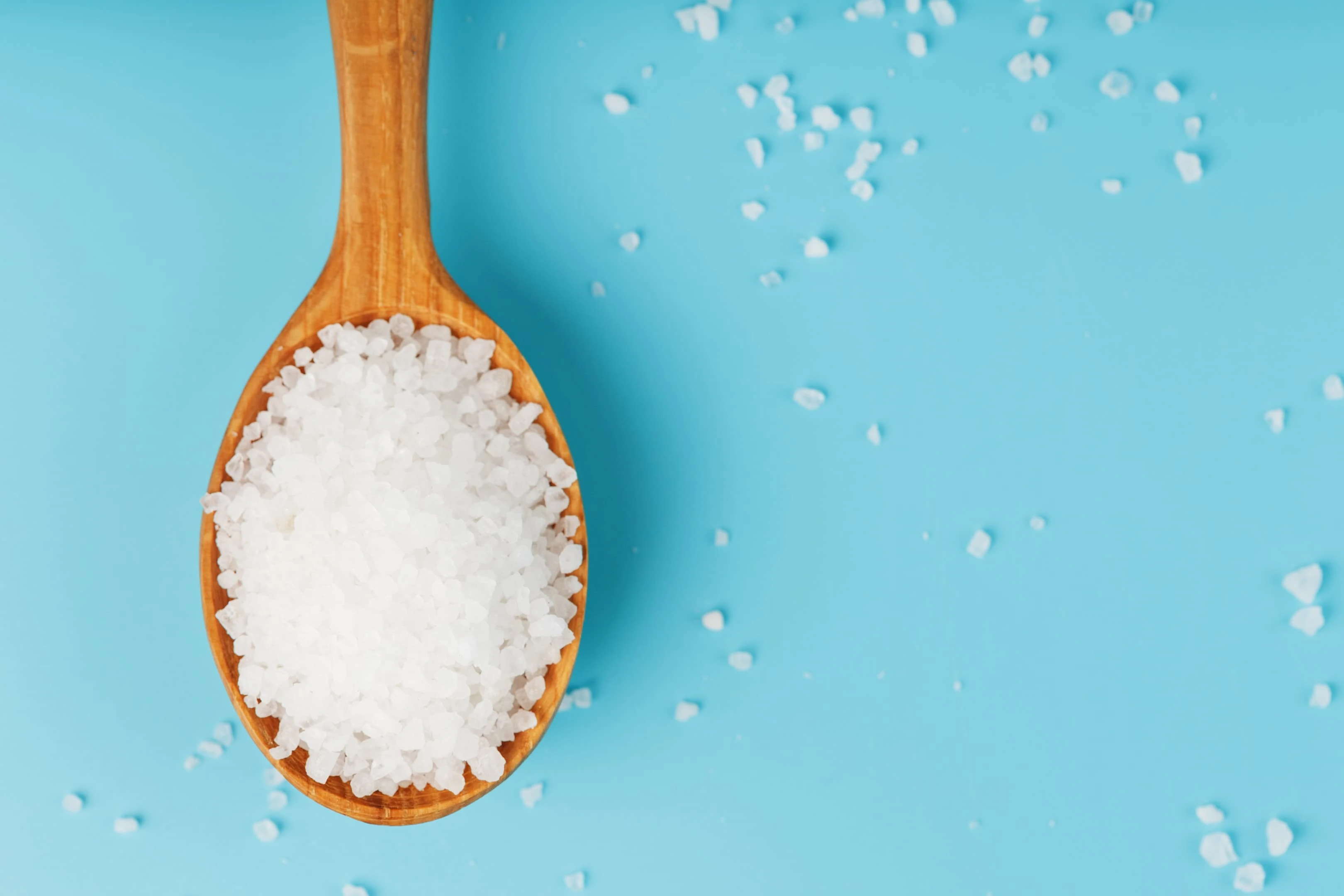 1. Appearance
CaCI2 is white and odorless. It also combines being hygroscopic with being deliquescent; it changes to liquid brine once it absorbs enough moisture. In addition, the substance appears in an array of forms, from powder to flakes to granular to solutions. It all depends on what is required for its application.
2. Reaction
Calcium chloride is known to react with a number of ingredients and chemical reactions. They are:
Sodium bicarbonate
Sodium carbonate
Sodium phosphate
Potassium carbonate
Sodium hydroxide
3. Solubility
Solubility is another common property of calcium chloride. The ingredient is highly soluble in water, with a 1g/1.5ml at 25 degree Celsius solubility, and it is soluble in ethanol. When you dissolve in water, it separates calcium ions from chloride ions following the equation: CaC12 (aq) – Ca2 + (aq) + 2Cl ­– (aq).
Calcium chloride's medical uses
Much more than adding spice to foods and making beers taste good, calcium chloride also serves medical purposes we all should be aware of. It can be used to treat electrolyte imbalances like hypocalcemia. It can also be administered by injection to instantly boost calcium in blood plasma.
As The National Institutes of Health explains, calcium is a necessity when it comes to movements of the human muscle and interaction between the brain and other parts of the body. It helps to release important enzymes and hormones and to keep both bones and teeth structures firm. If you have a low calcium level, you may want to take dietary supplements such as calcium citrate and calcium carbonate.
Neonatal nutrition with calcium chloride
Over the years, researchers have found no negative effects relating to the use of calcium chloride in neonatal intensive care units. According to research conducted in 2017, the ingredient is a safe substitute for calcium gluconate. Calcium gluconate has a link with aluminum exposure, and it isn't advisable to administer too much of it to neonatal intensive care units patients, who are largely vulnerable. So most doctors nowadays would recommend using calcium chloride instead.
The fact is, exposure to aluminum is not all that harmful (Beth Israel Lahey Health confirms this). It becomes harmful when exposure is at an extremely high level. It can result in health issues like bone deformities, muscle weakness, lung problems, and complications of the nervous system.
Frequently asked questions (FAQs)
1. How is calcium chloride made?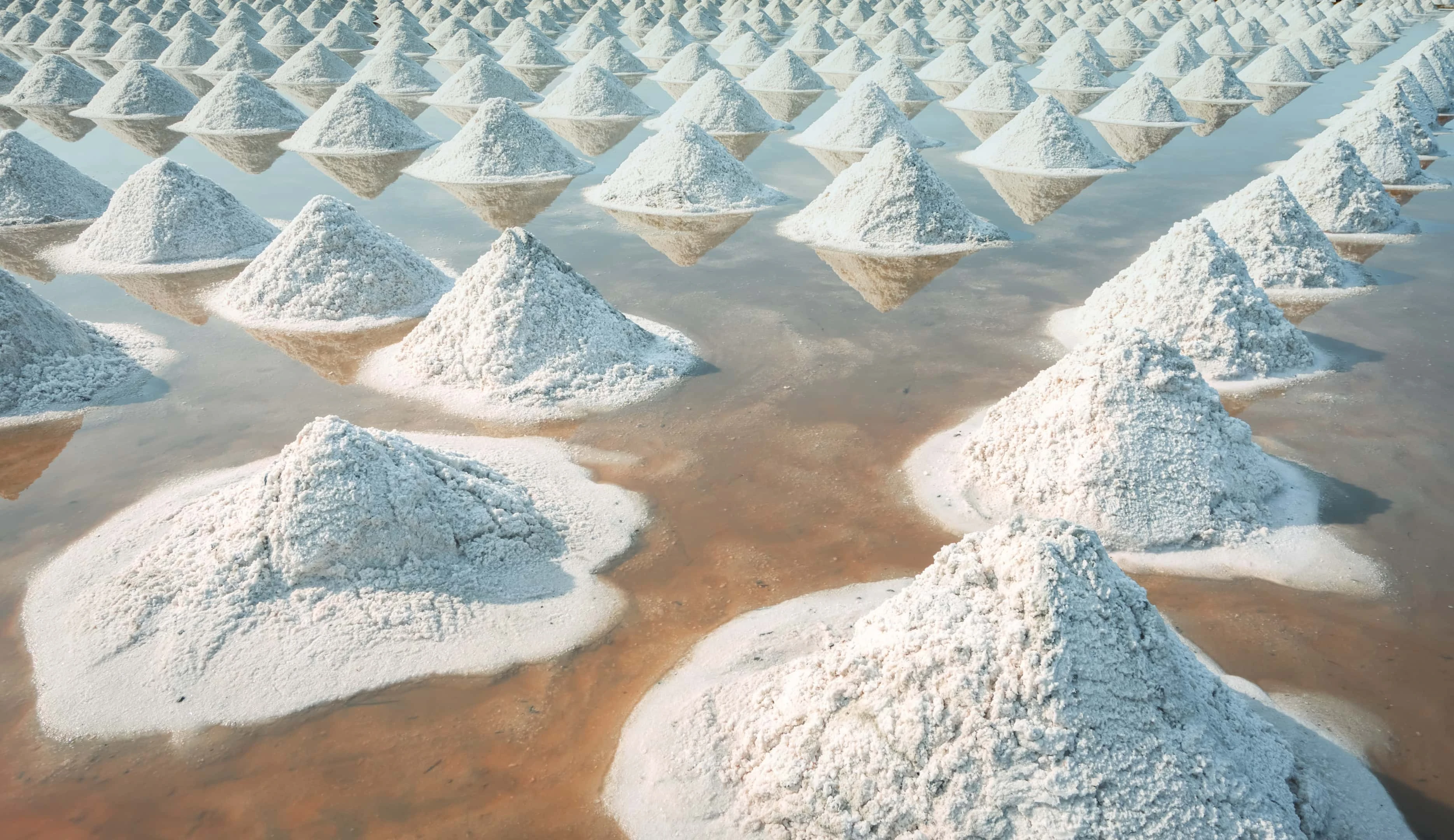 Wondering how calcium chloride is manufactured or produced in the factory? For the most part, CaCI2 is synthesized via three production processes, and they are—the ammonia-soda process (also known as the Solvay process), the limestone-hydrochloric acid process, and the natural brine process.
The first process involves the reaction of sodium chloride and calcium carbonate with ammonia (which serves as an enzyme). Then, hydrochloric acid is reacted with limestone (calcium carbonate). Finally, the purifying of salt lakes and other brines that occur naturally.
2. Is calcium chloride acid or base?
CaCI2 is not acid, and it is equally not base. It is basically a salt—an inorganic ingredient that comprises elements of both calcium and chloride.
3. Is calcium chloride safe for food?
Most definitely. Aside from when it is used excessively or without proper caution, there's nearly no negative effect of using calcium chloride in food. As a matter of fact, the ingredient's safety is well approved by the United States Food and Drug Administration (FDA), the European Food Safety Authority (EFSA), and the Joint FAO/WHO Expert Committee on Food Additives (JECFA).
4. Is calcium chloride vegan?
Yes. Calcium chloride is vegan, and it is quite suitable to be added to vegetarians' diets.
5. Is calcium chloride polar?
Yes, it is. Being an ionic molecule, it dissociates to chloride ions and calcium ions in water.
6. Is calcium chloride natural?
It is natural except when it is not made from the traditional brine process.
7. Is calcium chloride dairy-free?
Calcium is procured from limestone (and not milk), so CaCI2 is dairy-free.
8. Is calcium chloride without gluten?
Yes, Calcium chloride is absolutely gluten-free. Since it doesn't contain rye, barley, wheat, or any crossbreed of such grains, it can work for those who have celiac disease.
9. What is the difference between calcium chloride, calcium lactate, and calcium gluconate?
As common calcium salts are used in forming spheres, they all add to calcium ions and are all quite similar. But the major difference is that CaCI2 has the highest calcium level. It also has a small bitter taste, while calcium lactate and calcium gluconate have no particular flavor.
10. Can you take calcium together with magnesium?
Yes, you can. A mix of calcium pills and magnesium is particularly helpful for those with naturally low body nutrients. It helps to keep the bones strong and make the muscles function properly.
Regardless, you may want to refrain from taking them together on a regular basis. There could be some kind of interference in the absorption of both supplements in the body at times, and this could result in serious health issues. At best, you should see a doctor before combining.
In conclusion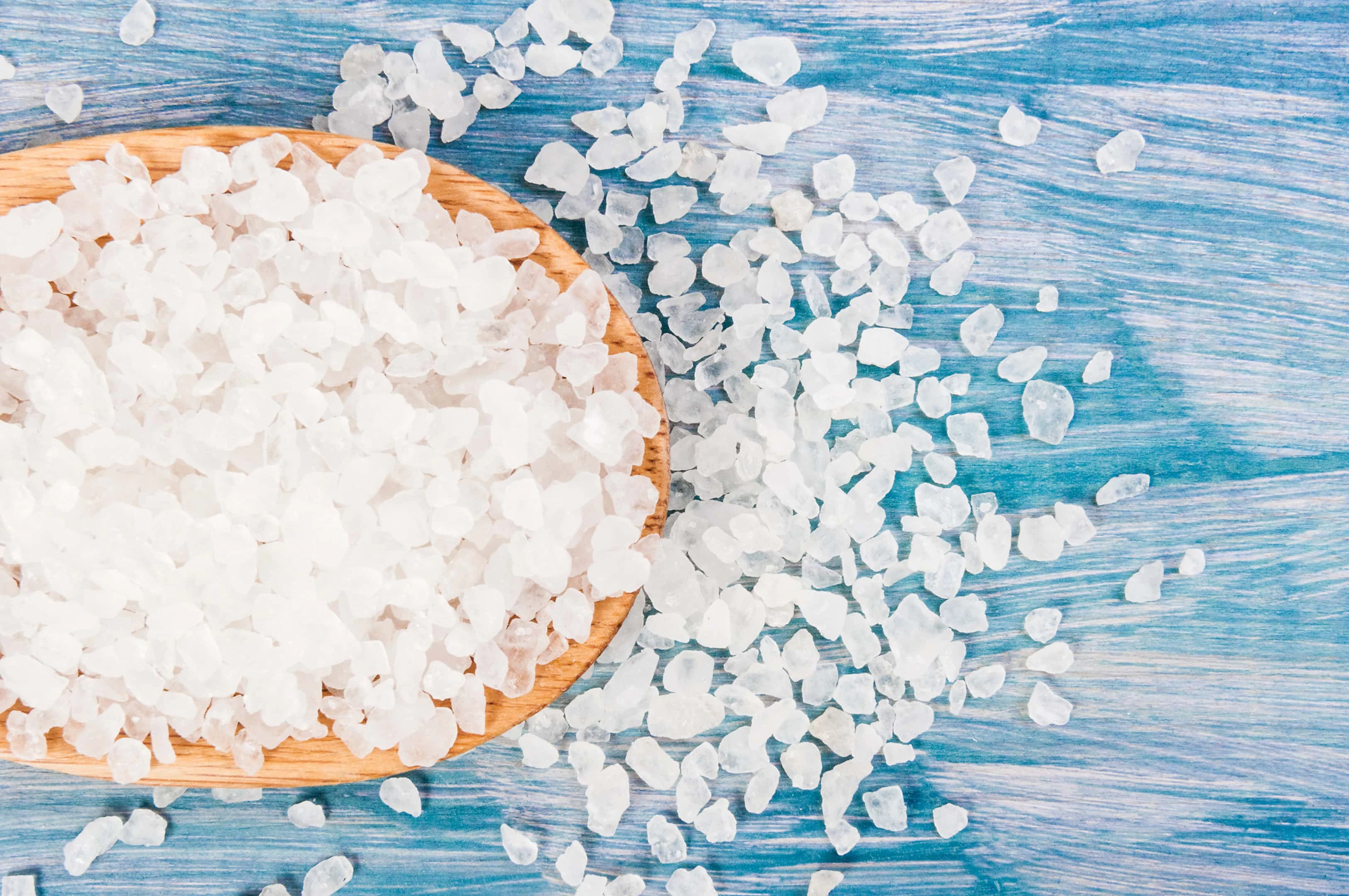 Calcium chloride serves many purposes, and it does much more than you have probably imagined. From beer brewing and fresh vegetable preservation to cheese making to brine prickling, there's no doubting the fact that you've learned a thing or two about what this inorganic ingredient does in food. What's more, it causes little or no harm to the environment.
To have a taste of good fortune and enjoy nutritional balance, give it a try.