If you have plant foods in your meal plan, you are definitely consuming cellulose. Cellulose makes up the walls of every plant cell. It is a dietary fiber in seeds, whole grains, nuts, and vegetables. It is one of the many insoluble polymers found in many plant foods.
Cellulose is one of the many organic compounds in many parts of the world. While you might be aware of cellulose in food, you probably do not know that it is sold as a supplement and utilized as a food additive. This article will provide an overview of what cellulose is and its benefits.
Jump to:
What is cellulose?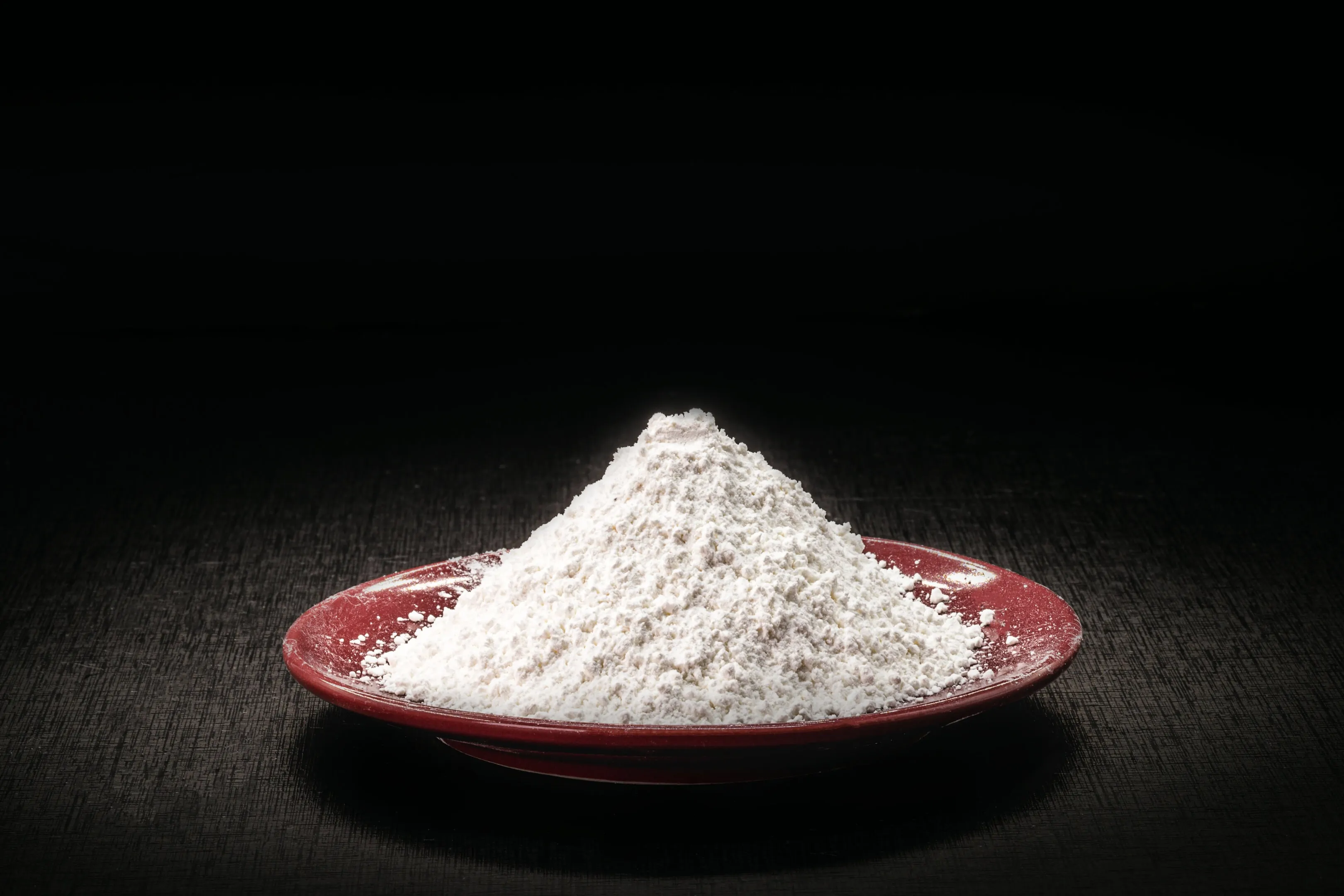 Cellulose is an organic compound consisting of different molecules joined in a long chain. Predominantly present in plant cells, it provides strength and structure to plants. However, its advantages are not limited to plants alone, as it is also a good source of fiber in our nutrition.
When you consume cellulose in food, it stays solid and undissolved as it moves through the intestine, as our bodies are incapable of breaking it down. Our bodies do not possess the proper enzymes to disintegrate cellulose. This compound falls under the category of indigestible carbohydrates and is commonly referred to as dietary fiber.
In addition, cellulose is an insoluble fiber that cannot dissolve in water. However, when consumed, cellulose fiber in food can help boost bowel movements by helping to plunge food through the digestive system.
What is the dietary value of cellulose?
What is in cellulose that offers benefits? The answer is simple — fiber! However, cellulose possesses no nutritional advantages. Although it lacks any nutrients, it is crucial for sustaining excellent health. The single component of cellulose is fiber, even though it is insoluble and does not disintegrate in the digestive system.
Even though consuming fiber in your meals is a good idea, it must be combined with other foods to ensure you get proper nutrition. so, incorporate a variety of foods into your regular meals and make sure you do not just depend on cellulose to wade off diseases.
What role does cellulose play in food?
Here are some of the roles of cellulose in food:
1. As an emulsifier or thickener
Cellulose is frequently used to thicken and emulsify sauces when cooking. When cellulose and water are mixed, the resulting substance can be used to thicken and stabilize food. The cellulose gel can suspend the ingredients within the solution and prevent the water from detaching when used as an emulsifier. Owing to cellulose's thickening qualities, it can be used to whip more air into whipped toppings and ice cream. In addition, it supports the production of creamy and dense foods with less fat.
2. Caking inhibitor
Cellulose is the ideal addition for anti-caking applications because of its capacity to trap moisture and coat components in a fine powder. Several foods employ cellulose as an anti-caking ingredient, including grated and shredded cheeses, powdered drink mixes, and spice blends.
3. Fiber supplement
Cellulose has become one of the most used additives in food preparation because of its fiber. Adding cellulose to food increases fiber content without tampering with the food's flavor. Since cellulose mixes well with water, it is also sometimes used to improve the fiber content of liquid items when the texture of ordinary fiber supplements will make the drinks undesirable.
4. Calories reduction
Although cellulose gives food a lot of mass, it has little caloric value since it is difficult for us to digest. Because of this, cellulose has gained popularity as a bulking ingredient in diet meals. As a result, dieters feel satisfied without overindulging in calories by ingesting meals rich in cellulose.
Benefits of cellulose consumption
Generally, dietary fiber has advantages for the human body. However, consuming it in high quantities is unhealthy, leading to constipation and gas. Here are some of the health advantages of cellulose:
1. Growth of beneficial bacteria
Major medical disorders can be treated with the assistance of intestinal microbiota and by having healthy gut flora. These bacterial species have crucial roles in the body, such as producing vitamins and amino acids and efficiently distributing calories. Short-chain fatty acids are provided to the body by fiber and assist to enhance the number of microorganisms needed for fiber breakdown. Consuming fiber aids in the development of beneficial microorganisms in your body.
2. Easy bowel movements
Due to problems with digestion or any other underlying condition, many people frequently have irregular bowel motions, which makes it difficult to eliminate waste. It has been demonstrated via study that fiber helps to improve bowel motions. Dietary fiber can also aid those with severe constipation because it bonds additional water to the metabolic waste contents and softens the stools.
3. Contributes to weight management
Most individuals do not include enough fiber in their diets. Increased weight and subsequent obesity are the results of insufficient fiber consumption. Therefore, it's crucial to include foods high in fiber in your diet to effectively manage your weight.
4. Reduced chance of metabolic disorders
The body's altered metabolism, which fails to supply the required nutrients, can cause metabolic diseases. Metabolic disorders include a wide range of illnesses, including high blood pressure and diabetes. Consuming more fiber can significantly reduce the symptoms and consequences of metabolic syndrome. According to research on how dietary fiber affects metabolic diseases, a diet high in fiber is associated with lessening the signs and intensity of metabolic diseases.
5. Control of blood glucose
A diet high in fiber can help control blood sugar, according to a study done on people diagnosed with type 2 diabetes mellitus. According to the findings, a high-fiber diet negatively correlates with blood glucose control and can help lower the risk of diabetes-related illness. Diets high in fiber can help diabetic patients maintain better glycemic control. People with diabetes must select nutritious foods with a low glycemic index since these foods can reduce their blood sugar levels.
6. Helps lower cholesterol levels
Hyperlipidemia is when a person has extremely high cholesterol levels. A diet high in fiber can help lower cholesterol levels and strengthen the heart. Dietary fiber also helps to decrease the buildup of liver cholesterol. Consuming fiber, in any form, is the best strategy for managing cholesterol levels since it aids in the absorption of bile salts and prevents cholesterol buildup.
7. Protective function against cancer
The body's unchecked cell growth is what causes cancer. People who have a mildly compromised digestive system run the risk of developing serious diseases like colorectal cancer. Fiber consumption has a preventive effect against cancer and associated symptoms. Consuming fibrous meals helps with digestion, which subsequently helps to fight cancer's impacts. Insoluble fiber acts as a barrier against several types of cancer. The fiber components efficiently bond with the carcinogens, aid in their elimination, and assist in lowering the prevalence of certain malignancies.
8. Treatment for diverticulitis
Diverticulitis is the development of tiny, protruding pouches in the gut that later become inflamed, causing discomfort. Research has shown that an insoluble fiber diet can help to lessen diverticulitis symptoms. Men are more prone to this illness' however it is treatable with adequate care and diet changes that include more fibrous foods.
9. Lowering appetite
Dietary fiber aids in regulating and, in some situations, lowers hunger. Fiber gels with water to form a gel that makes you feel fuller for longer, which helps you eat less. Several nutritious meals also provide the body with fiber. Additionally, you can reduce or manage your hunger by using fiber supplements. The approach is quite helpful when used on patients with grade one or grade two obesity.
Conclusion
Cellulose is safe to consume and has no adverse effects except when consumed in excess due to its fiber content. These effects include gas, constipation, diarrhea, and bloating. Cellulose in food offers a wide range of advantages. Cellulose is a unique compound, from being utilized as a food additive to the diverse health benefits due to its fiber content. Foods that contain cellulose include flax seeds, whole wheat products, nuts, and vegetables.