In our quest for better well-being and health, we often fail to recognize nature's bountiful benefits. For years, the Chilean hazel has captured the attention of many due to its incredible health advantages. Diverse communities have enjoyed its delicious nuts for decades and centuries, and its popularity continues to spread today.
Beyond their admirable flavor, Chilean hazelnuts are well-known for their nutritional profile and wide array of benefits. From improving bone health to supporting the immune system, the health advantages of Chilean hazelnuts are exceptional. Come with us as we delve deeper into the many Chilean hazel health benefits.
Jump to: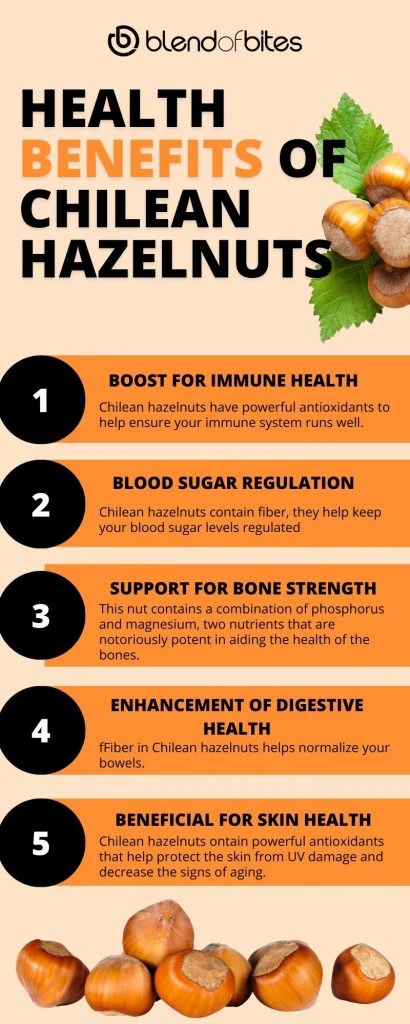 What is Chilean hazel?
The Chilean hazel tree, which is scientifically known as 'gevuina avellana' is an evergreen tree that is native to the southern regions of Chile, especially in areas like Los Rios and Araucaria. We commonly refer to the fruits of the Chilean hazel tree as Chilean hazelnuts. The Mapuche people, inhabitants of southern and central Chile, were among the first to grow and consume the Chilean hazelnuts. They named them 'Pinon del Chile' to emphasize their significance to their roots. They incorporated the nuts into their nutrition and appreciated their health advantages.
When young, Chilean hazelnuts are usually dark red and change to black as they mature. Its Spanish name, 'avellana,' originated from Spanish dwellers who noticed that the nuts closely resembled the hazelnuts consumed in Europe. It is important not to confuse them. The species of hazelnuts consumed in Europe and Chilean hazelnuts are very much different.
Due to their incredible taste and versatility, one can enjoy Chilean hazelnuts in diverse ways, including roasting them to use as spices or for salad toppings, for baking, to make nut butter and nut oils, and for traditional Chilean stews such as Curanto. You can also eat them raw as a healthy snack.
Chilean hazelnuts and nutrition
For years, Chileans did not only consume these nuts for their exquisite taste but also for the plethora of essential nutrients that they possess. These nutrients, which hold diverse health benefits, include fiber, protein, selenium, vitamin E, copper, manganese, phosphorus, and oleic acid. All these minerals and antioxidants contribute greatly to the many Chilean hazel health benefits.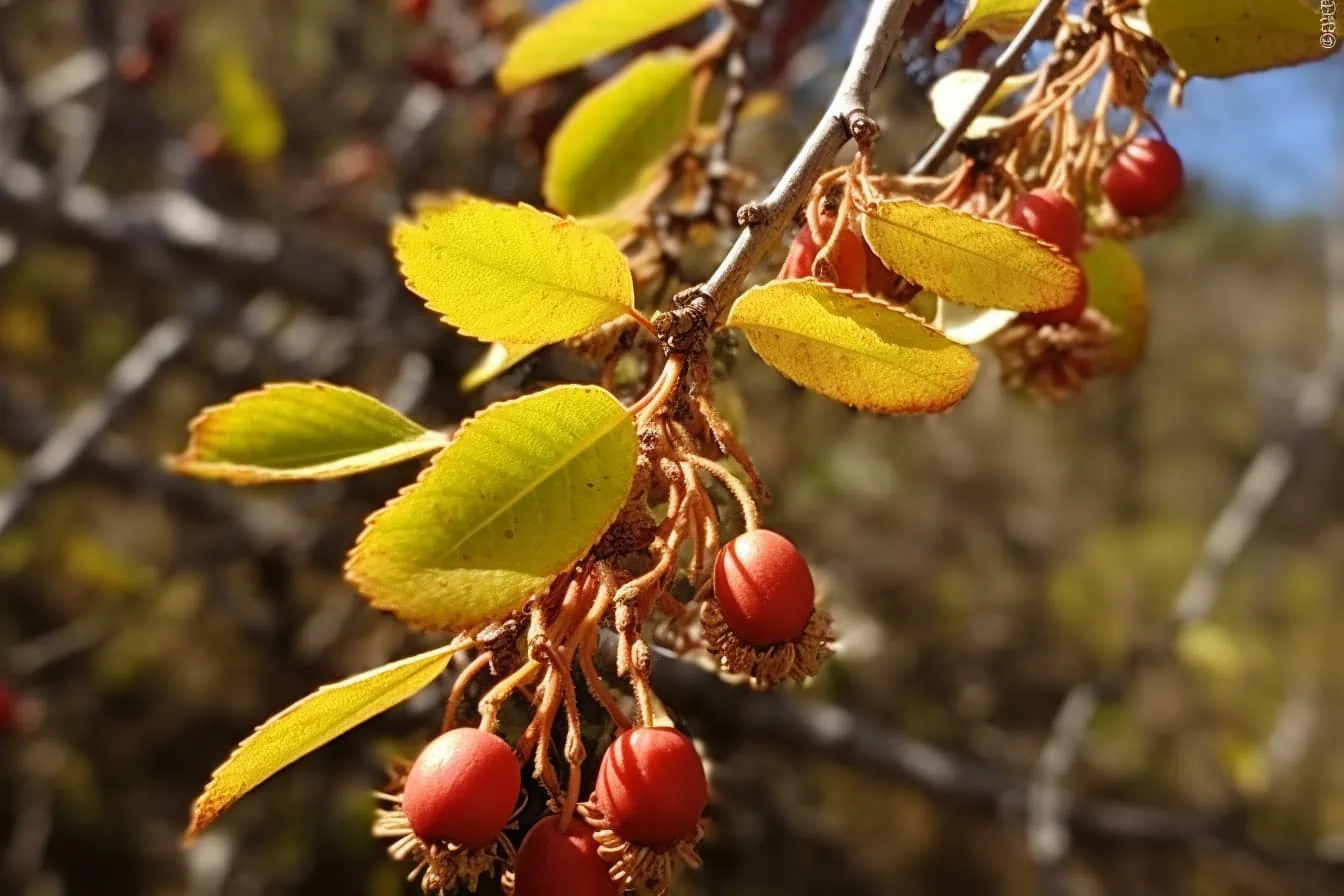 Five health benefits of Chilean hazelnuts
1. Boost for immune health
If you are looking for healthy nuts that can support the functions of your immune system, try Chilean hazelnuts. They have powerful antioxidants to help ensure your immune system runs well. These antioxidants include selenium and vitamin E. Both antioxidants are potent in eradicating the presence of free radicals that can cause diseases in the body. This can ultimately help to reduce the risk of getting sick. This also aids the prevention of diverse diseases like cancer.
Studies have discovered that one of the causes of cognitive decline and an increase in risk of different diseases like Alzheimer's and Parkinson's diseases can be associated with oxidative stress and reduced levels of selenium in the blood. Little wonder the Mediterranean diet, which is rich in foods containing selenium like Chilean hazelnuts, has been greatly linked to a reduced risk of developing Alzheimer's.
2. Blood sugar regulation
Blood sugar regulation is also a part of the Chilean hazel health benefits. As they contain fiber, they help keep your blood sugar levels regulated. They can aid in the prevention of chronic health issues like heart disease, kidney disease, and even loss of vision. Moreover, regulating blood sugar can enhance mood and regulate energy levels. Your diet plays an important role in helping to regulate blood sugar, and one of the nutrients that can help maintain blood sugar levels is fiber.
Due to the body's inability to break down fiber and absorb it, it does not increase the risk of blood sugar spikes the way other carbohydrates would. Consuming foods that contain fiber can help regulate your blood sugar level by keeping your hunger levels in check and regulating how the body makes use of sugars. Some research has shown that consuming more foods that are loaded with fiber can help in the management of type 2 diabetes.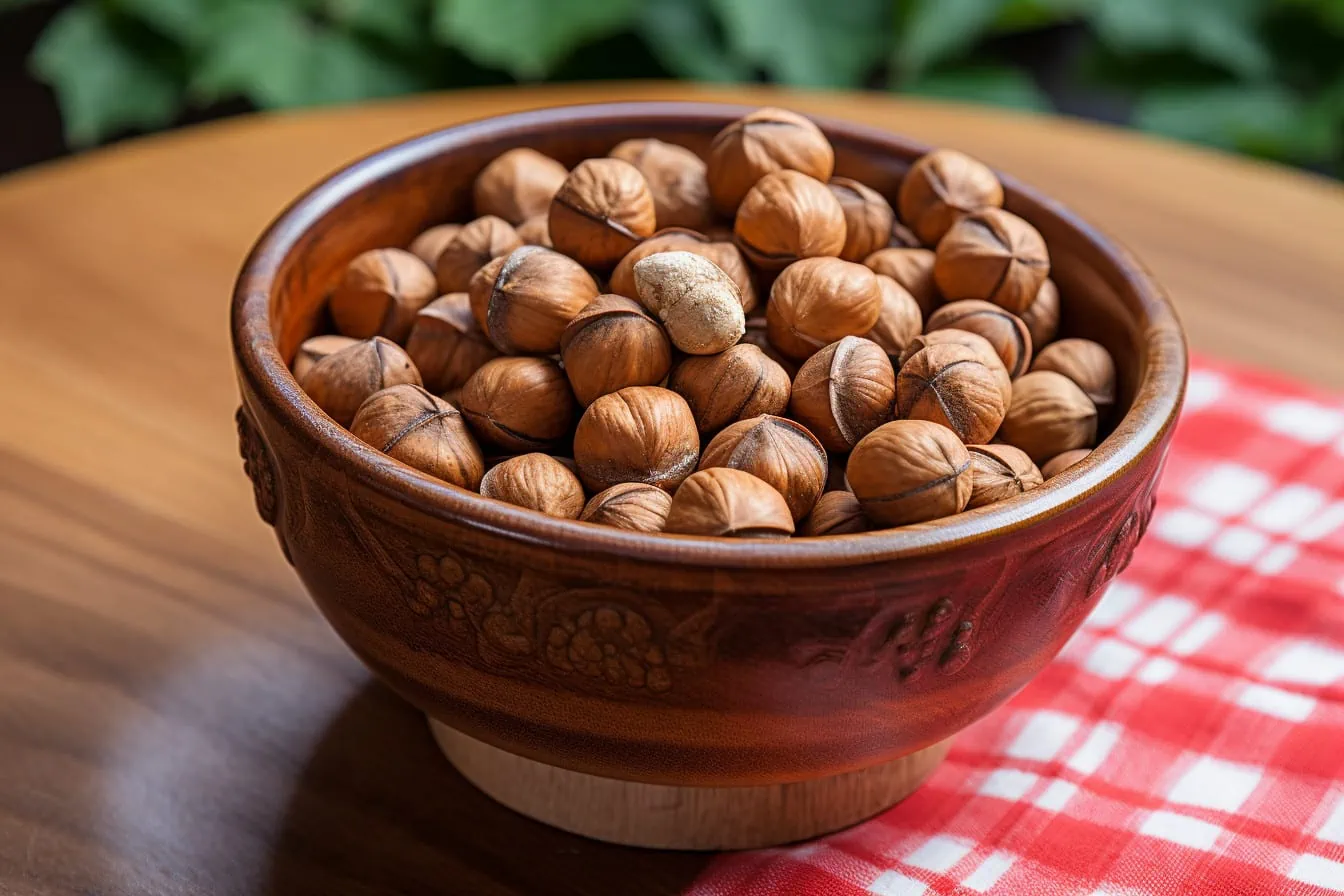 3. Support for bone strength
To reduce the risk of fractures and bone-related diseases like osteoporosis, consuming foods containing bone-strengthening nutrients is vital. Chilean hazelnuts fit well into this profile because this nut contains a combination of phosphorus and magnesium, two nutrients that are notoriously potent in aiding the health of the bones.
You frequently hear about calcium's benefits for bones and teeth, but are you also aware that phosphorus comes right after calcium regarding importance? One amazing fact is that eighty-five percent of our body's phosphorus is present in our teeth and bones. This nutrient is also present in diverse tissues and cells. Phosphorus helps muscles recover after intensive exercises and is also important for building genetic material. Magnesium, on the other hand, helps improve bone density and reduce the risk of fractures and bone stiffness. Consuming foods containing magnesium can benefit people looking to improve their bone density.
4. Enhancement of digestive health
You have probably heard people clamoring for more consumption of fiber because of the advantages that it can provide. They are right. One of the superstars of healthy digestion is fiber. It is mostly popular for its potential ability to help decrease the risk of constipation and indigestion. When you consume foods that contain fiber, like Chilean hazelnuts, your body benefits in numerous ways.
For one, fiber can help normalize your bowels. It does this by increasing your stool and then softening it. A larger stool is easy to pass, and this can reduce the chances of being constipated. Moreover, if you are experiencing loose and watery stools, fiber can help solidify the stool because it effectively adds bulk to bowel movements. Another health benefit of Chilean hazelnuts is that they can promote better weight management. When you eat fiber foods, you can stay satisfied for a longer period than when you consume foods that are low in fiber. This can help you stay true to your diet and weight loss goals.
5. Beneficial for skin health
Did you know that continual UV exposure can cause cancer and premature aging? This is the reason why there is a lot of advocacy for skin protection, especially when under the sun. However, apart from sun protection for the skin, nutrition also plays a major role in reducing the effects of UV rays. Chilean hazelnuts, for example, contain powerful antioxidants that help protect the skin from UV damage and decrease the signs of aging. These antioxidants include selenium and vitamin E.
Vitamin E can benefit the skin in numerous ways, including skin healing and brightening, and it can work with selenium to decrease oxidative stress. Additionally, Chilean hazelnuts contain healthy fats that can help improve skin lock-in moisture and hydration, which is good news for those with dry skin. With the combination of these nutrients, your skin is on its way to a healthier texture and appearance.
Conclusion
The health benefits of Chilean hazel are amazing, and we know why. They are a great combination of protein, powerful antioxidants, fiber, and healthy fats, all of which are necessary for a balanced diet. Whether you are looking for versatile nuts to incorporate into your weight management diet or want to maintain your heart health, Chilean hazelnuts are perfect.