Although losing weight is great, not everyone is looking to eliminate a few pounds. As easy as it might sound, gaining weight can actually be as difficult as weight loss goals. There are diverse reasons why someone might want to increase their weight. It could be for muscle building or recovery from illness.
Moreover, some people just weigh too little; this can cause several health issues like loss of bone density, lack of menstruation, and organ damage, this is why doctors usually recommend weight gain diets to such people. Whatever the reason might be, there are unique diets that one can use to increase body mass. One of such is the 7-day weight gain diet — read on to learn about the diet.
Jump to:
How does the diet for weight gain in 7 days work?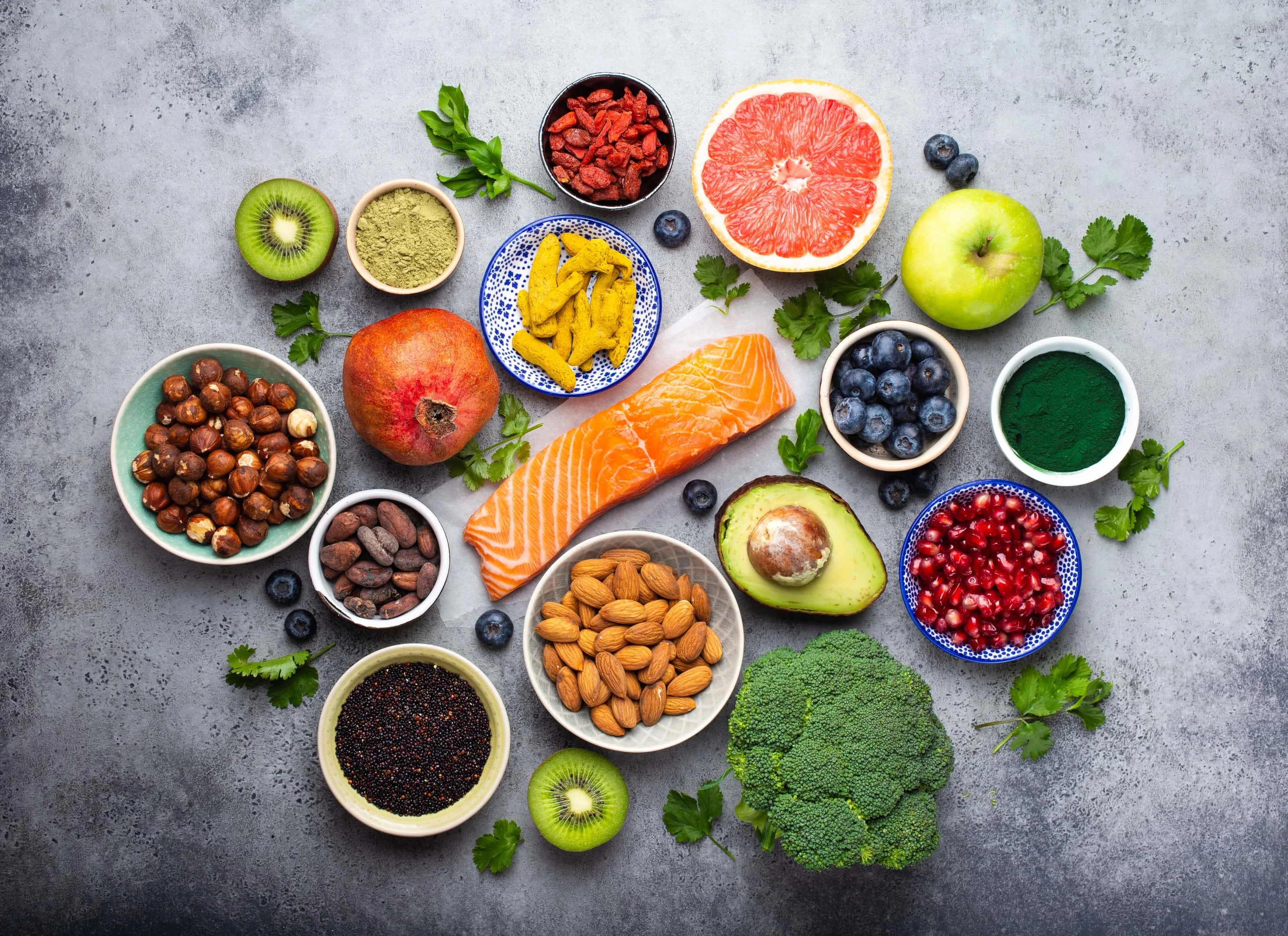 To some people, the thought of gaining weight in seven days sounds unrealistic but it is actually achievable. Weight gain in a week is not easy but with patience, the right habits, and a good diet, it is attainable. The diet for weight gain in 7 days involves increasing your calories intake and the consumption of certain foods.
For this diet to work you need a calorie surplus; you need to consume more calories than what your body requires. This can be determined by utilizing a calorie calculator. The calories our body needs vary due to such factors as height, age, gender, activity level and weight. Since the aim of the nutrition plan is to gain weight in 7 days, you need to consume between 700 to 1000 calories more than your body's maintenance level. Below are some tips to help you:
Be patient
Adopt a nutrient-dense diet
Avoid processed and packaged foods because they are high in sugar and unhealthy.
Do not skip dinner
Don't stop exercising instead embrace muscle building exercises
Increase your portion size as you need more calories, i.e., consume the double amount of food
Get maximum sleep and rest
Hydration is very important
Get rid of foods that contain bad fats
Track your calories and weigh yourself throughout the diet
Add high-calorie snacks to your meal plan
Avoid smoking and drinking alcohol
Eleven amazing foods for the 7-day weight gain diet
An ideal diet for weight gain must provide you with essential nutrients. It is imperative to not just be fixed on food calories, but also on the nutritional benefits that they can provide. Here, we have compiled amazing foods to consume for the 7-day weight gain diet.
1. Milk
Milk is a great source of diverse minerals and vitamins like calcium, protein, vitamins, and D. It also offers a combination of carbohydrates, fats, and proteins. The major type of proteins in it are casein and whey, which are known to aid the reduction of cholesterol levels and blood pressure. These proteins can also contribute to the development of lean muscle. Milk is excellent for anybody looking to gain weight, especially the type of milk that contains generous amounts of fats because it can offer you more calories. A study showed that women who drank skim milk after participating in resistance training, built muscles more effectively than other women who took soy milk. Drinking milk can also aid the prevention of bone fractures and osteoporosis. However, if milk upsets your body system, it is not a great choice to add to your 7-days weight gain diet.
2. Nuts and nut butter
These are perfect choices for your 7-day weight gain diet, as they have lots of calories. For example, ¼ cup serving of raw almonds contains up to 170 calories with six grams of protein, 15 grams of healthy fats, and about 4 grams of fiber. Nut butter is calorie-dense too and can be added to different dishes or snacks. In addition, only purchase nut butter that does not contain extra oils and sugar. Other nuts that contain high calories include pistachios, cashews, walnuts, and Brazil nuts.
3. Homemade smoothies
Homemade protein smoothies are a fast way to gain weight. As most commercial versions of protein smoothies are loaded with sugar and lack enough nutrients, the best method is to make them yourself. Another advantage of making them at home is that it gives you full control over the nutrition content and flavor. For the 7 days weight gain diet, you can make smoothies like vanilla berry shake, caramel apple shake, super green shake, chocolate hazelnut shake, strawberry peanut butter banana smoothie, strawberry avocado smoothie, and blueberry avocado smoothie.
4. Oily fish
Oily fish are great sources of amazing nutrients like protein and omega-3 fatty acids that can give the body protection against certain diseases. Consuming oily fish can reduce the risk of arthritis, cancer, and heart disease. Salmon contains up to 250 calories and 12 grams of good fats that can accelerate your weight gain. Other types of oily fish that you can add to your diet include kippers, mackerel, herring, eels, sardines, pilchards, and trout.
5. Red meats
Red meat is ideal for muscle building, as it contains a powerful amino acid called leucine. Leucine is important in triggering the protein synthesis of muscles and developing new muscle tissues. In addition, red meat contains about 456 calories and almost 49 grams of protein. For this diet, consider going for fattier cuts than lean meats to help you gain weight quickly. One of the best parts of beef that are fatty is brisket. It contains up to 300 calories per 85 gram serving.
6. Starchy foods
Starchy foods like potatoes are perfect for a weight-gain diet. They are cost-effective and can be consumed to enhance the growth of the muscles. Starchy foods are great for the 7 days weight gain diet because they can boost your calorie intake. Starches are also a great source of carbs that have diverse benefits such as energy provision and improved gut health. Excellent options to add to your diet include quinoa, rice, pasta, peas, lentils, and dried beans.
7. Dried fruits
While most people think that fruits do not retain a great percentage of their nutrients when dried, this is not true. Dried fruits retain most of their minerals and vitamins and are rich in antioxidants. During the 7-day weight gain diet, it is necessary to eat healthy snacks and dried fruits are a great option. In addition, you can combine dried fruits with proteins like cheese, meat, or protein shakes. Apricots, currants, raisins, dates, prunes, and figs are some of the dried fruits to consume on the one-week weight-gain diet.
8. Cereal bars
Cereal bars are also healthy snacks for this diet. They are also ideal to consume before or after a fitness session because they are a combination of both fast and slow-digesting carbohydrates. You can enjoy them with other protein foods like boiled Greek yogurt, eggs, and protein smoothies. However, ensure you add only cereal bars that do not contain preservatives and extra sugar to your diet.
9. Whole eggs
If you are utilizing this diet to build muscles, you must consume eggs. They contain a mix of powerful proteins and fats. A large raw egg has about seventy-four calories. Enjoy the versatility of eggs by frying, poaching, baking, scrambling, or boiling them. In addition, use eggs in muffins, desserts, casseroles, and salads.
10. Avocados
Avocados are loaded with diverse nutrients such as niacin, folate, potassium, riboflavin, pantothenic acid, vitamins B6, E, C, and K, omega-3 fatty acids, and beta-carotene. In addition, they are filled with healthy fats and calories. A large avocado can give you up to 322 calories, 29 grams of fat and 12-14 grams of fiber. You can enjoy avocado as a fruit or add it to other dishes like sandwiches, salads, soups, fries, and omelets. Medicinal advantages of consuming avocados include better vision, enhanced heart health, prevention of cancer, and improved digestion.
11. Cheese
Cheese is another food that fits into the 7-day weight-gain meal plan; it contains a good amount of fats, calories, and protein. Just an ounce of cheddar cheese contains about seven grams of protein and over 100 calories. Cheese has countless varieties, from soft, to hard and to cream. Enjoy cheese by adding it to different sandwiches and other foods.
Other foods that you can add to your 7-day weight gain diet include pork, legumes, whole grains, and high-calorie vegetables.
Conclusion
There are different reasons to gain weight. Whether you are working on muscle development or you are recovering from a health issue that affected your weight, the 7-day weight-gain nutrition plan can help you realize your weight goals quickly. The secret behind weight gain is to focus on consuming more calories than you are eliminating. Incorporate the high-calorie foods discussed above into your meal plan and you will swiftly see improvements.