For years, beers, spirits, and wine have been utilized to improve the aroma and taste of many dishes. While spices and herbs are the most common choices for improving the taste of food, the addition of alcohol to food is not something new. Its versatility allows it to be used for the enhancement of sauces, marinades, or simply as a general flavoring component.
Many people have formed the idea that when alcohol is added to dishes and cooked, all traces of the alcohol will simply pan out. This is untrue as it takes hours to eliminate all traces of alcohol from food. Let us take, for example, the delicious dish called 'flambé', which is one of the most popular meals made with alcohol. The technique used in making this dish does not clear out the alcohol, in fact, once cooked, there is still about 70% alcohol content left on the plate. To wipe out traces of alcohol to the barest minimum in any dish, the food will need to be cooked for up to three hours.
Jump to:
Why is alcohol used in dishes?
Alcoholic beverages are typically included in meals to boost aroma and flavor. The best extracts, especially vanilla, are alcohol-based and have the strongest flavors. Fruit essence is concentrated and made stronger by fermentation to create liqueurs, cordials, brandies, and wines. Other foods are distilled into strong liquors to overwhelm the senses while tasting good.
When used in foods, alcohol can improve taste perception in two major ways; molecular bonding and evaporation. Alcohol bonds with water and fat easily, and this is why it is efficient in brine or marinades. For light flavoring, the evaporation method is used.
The difference between these methods is that one is just for slight enhancement, while the other requires deep bonding with other ingredients to improve your dish. Consider the evaporation method while adding a splash of alcohol to a fruit salad and molecular bonding while adding flavor to rum-brined pork. Do you see the difference? A fun fact about alcohol is that it adds very few calories to your food.
Is cooking with alcohol bad?
For most people, the presence of alcohol in their dish is not an issue and does not make a difference. Generally, cooking with alcohol is not unhealthy. However, it can be a problem if the food is to be consumed by a child or those who are refraining from alcohol for health-related, religious, or ethical reasons. The solution would be to cook these alcohol-based meals longer, although this is not always possible.
What types of alcohol are used in food?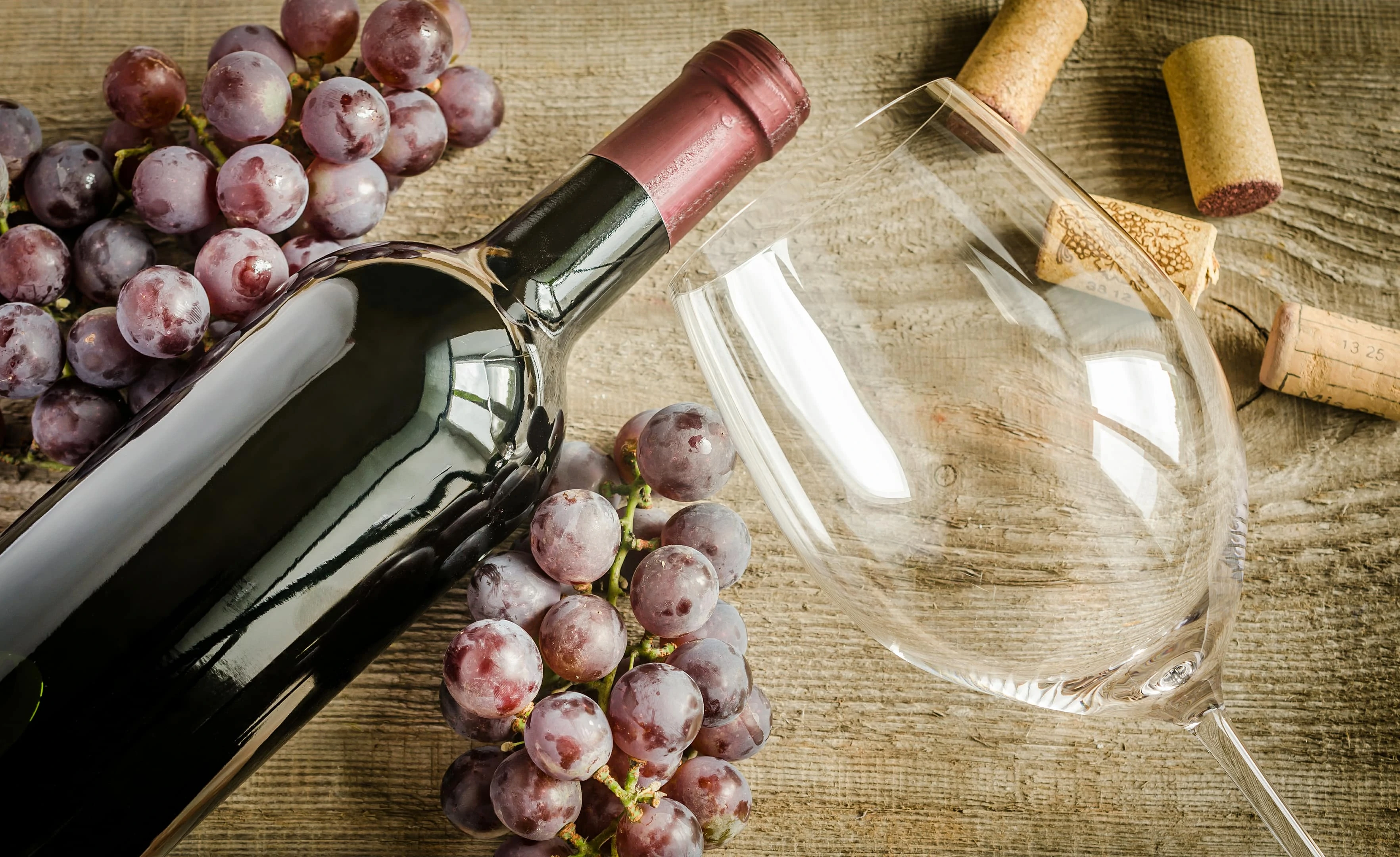 Most people believe that only beer and wine can be utilized in cooking. Whether it is for a fruit salad or brine or even a pie crust. Here are some types of liquors that you can use:
1. Wine
Wine is used to caramelize vegetables and in stews and sauces. Both red and white wines are perfect for meat recipes. Due to their acidic properties, they can make any meaty dish tantalizing. If you want to add an extra layer of flavor to your chicken or venison, consider using white wine. For heavier recipes like pork, opt for red wine. Does wine cook out of food? Most of the wine will be cooked out (or evaporated) during cooking, leaving behind a fair amount of flavor, significant moisture, and added thickness to your sauces.
2. Vodka
Known to act as an emulsifier, vodka combines oil and water easily. It is suited for baked foods and pasta sauces. Vodka has a neutral, mild undertone, and will not add taste to your food. Keep in mind that adding too much vodka to your cuisine will simply make it taste like alcohol because vodka is only intended to bind components together, not to enhance the taste.
3. Tequila
Tequila is used for leaner foods such as fish or chicken, in creamy dressings, marinades, and glazes. Tequila adds a subtle aromatic boost to meals that increase the flavor, while also helping to thicken the sauce's texture. Tequila pairs nicely with foods that are rich in citrus, acidity, and spices, since it naturally possesses smoky and citrus notes.
4. Gin
Gin is used with richer meats like beef or pork in brines, chutneys, and preservatives. Cooking with gin, which is a blend of herbs and other natural ingredients, can provide powerful flavors. Gin works well in both savory and sweet foods.
5. Whiskey or bourbon
Generally used for richer meat glazes, desserts, and sauces, whiskey has the blending qualities of salt. It can improve the taste of any dish. If you like smoky tastes but do not like tequila, use bourbon or whisky instead. Both have taste qualities that are sweet, smoky, and caramel-like and may be utilized in sweet or savory meals.
6. Beer
To add earthly undertones to any dish, use beer. It is suited for stews and soups. Beer can also be added to baked products to give them a nutty and caramelized taste. One advantage of using beer is that its versatility allows for different cooking methods such as baking, deglazing, and marinating.
Does the alcohol cook out of the meal?
In addition to evaporating in the absence of heat, most of the alcohol also burns off while cooking. A bottle of Guinness will not leave a discernible amount of alcohol in a stew that has been cooked for a long time, but it will simply offer a deep, strong taste. While a flambé might not completely burn off the alcohol, a wine reduction sauce will likely leave very little or no alcohol content. The key factors are heat and time. Most alcohol will, of course, be retained in raw meals. The technique, duration of cooking, and type of alcohol used determine the amount of alcohol still left in the food.
Some of the techniques of cooking that determine the amount of alcohol that will cook out in meals include:
1. Stovetop
The most efficient technique to burn off alcohol on a stovetop is to heat the dish on a burner in an open pan. Ninety percent of the liquor in a chicken was said to burn out after 30 minutes of stovetop slow cooking. Even less wine would have stayed in a dish simmering for longer.
2. Oven
Alcoholic drinks, often wine, are frequently called for in recipes for oven-baked foods, particularly stews. More alcohol is left behind since these meals are cooked in closed containers. The alcohol drips back into the food after condensing on the lid's underside. About two to three cups of red wine added to a beef stew and cooked for about three hours will cook out around 60% of the wine.
3. Directly on fire
Flambéing a dish involves pouring alcohol over it and setting it on fire. This is a more glamorous way to cook using alcohol. The alcohol requires a stronger concentration than beer or wine to burn. The flambéed dessert cherry jubilee often contains brandy. Up to seventy percent of the alcohol in a meal will cook out when it is put directly on the fire.
The duration of cooking and alcohol content
The amount of time used in cooking a meal that contains alcohol differs. Based on research conducted in the US, the Department of Agriculture's Nutrient Data Lab claims that the amount of alcohol left in a meal after cooking for a while includes:
| | |
| --- | --- |
| Time Cooked | Estimated Amount of Alcohol Left |
| Two hours | 10% |
| One hour | 25% |
| 30 minutes | 35% |
| 15 minutes | 40% |
Conclusion
Wine, beer, and other alcoholic beverages are used to enhance the smell and taste of different foods. While alcohol in food is not unhealthy to many, it is important to consider. To reduce the alcoholic content in foods, extend the cooking time. It will take at least two and a half hours to reduce the percentage of alcohol in a dish to five percent. Therefore, the hours of cooking depend on how much alcoholic content you desire to leave.