An endomorph is one of the three basic body types or compositions called somatotypes. Through extensive research, these three various body types have been introduced as the Ectomorph, Mesomorph, and endomorph. Like humans, every structure in our bodies possesses different variations: some have higher muscle mass, higher body fat, stronger bones, a quicker metabolism, longer limbs, and so on. Others may excel in some and fall behind on other physical attributes. These existing variations gave birth to the somatotypes. Understanding your exact physical features and body type enables you to organize your exercise and nutritional routine better. In this article, we will focus on the endomorph body type and the endomorph meal plan.
Jump to:
Origin of body types
To start with, let's refer to the origin of these somatotypes. They were created in the 1940s by William Sheldon to categorize our physical attributes to understand our body mechanisms better. While creating the body types, he suggested that having a specific body type influences an individual's personality and how other individuals relate to him in society. Essentially, body types depend on an individual's body composition and skeletal outline. In uncommon cases, people may possess a combination of these body types.
Sheldon introduced three basic body types starting with the Mesomorph. The Mesomorphs are characterized by high latent muscle mass and lower body fat. They naturally excel at building and shedding muscles. People with a Mesomorph body type possess medium frames, upright postures and naturally have more muscles than fat in their body composition. They are neither overweight nor underweight. The endomorph, however, is characterized by higher body fat with less muscle, usually possesses a round appearance, and tends to gain body fat quicker than other body types. Petite skeletal frames characterize the Ectomorphs with very little body fat. Ectomorphs are usually long and thin in appearance with little muscle mass. They also tend to face the most challenges when gaining weight and lose it relatively easier than the other body types.
Some humans are characterized by more than one somatotype. That is, they possess more than one known body type attribute. Such individuals are said to have hybrid somatotypes and they vary for each body type with one being the primary body type, and the other being the secondary.
What are hybrid endomorphs?
Some people may be characterized by more than one body type. Hybrid body types occur from a series of DNA and the various traits mastered over time. These are generally the endomorphs. They have larger bodies, without clearly defined muscles. You also have echo-endomorphs, the hybrid of ectomorphs and endomorphs; they tend to have a pear-shaped appearance.
They possess slender upper body compositions and fat muscles on the lower half. Endo-ectomorphs, the combination of endomorphs and ectomorphs with endomorphs being the parent hybrid, unlike the former, are apple-shaped, with higher fat composition in the upper body than the lower body. These types of hybrid somatotypes mentioned above are endomorph hybrid types.
Diet plan for the different soma-types
Due to the existence of numerous different body types, specific diets and exercises are required for these body types. Different combinations exist between the body types, and these combinations exist more in a primary and secondary form, meaning one is always principal to the other. The term macro-morphing is used to simplify your dietary needs according to the body type you have. Different macronutrients are needed explicitly for different body types. Macros for endomorphs contain a diet consisting of low carbs containing foods like asparagus, and seafood like salmon.
For Mesomorph diet macros, the nutrition should contain a ratio of 30% protein, 40% carb, and 30% fat. An Ectomorph diet macro should contain more carbohydrate-dense foods, due to this body types' tolerance for carbs. For endomorphs, following a low-carb diet can increase your body strength while also addressing the shortcomings that can affect your body health.
Endomorphs are critically known for their ability to store fats easily. They tend to have more immense bone structures and a broader waste line. Even when eating the same diet as other body types, they quickly increase body composition and acquire fat. As a result of this, excess fats naturally are deposited around the torso and other parts of the body. This could affect some organs in the body and may also lead to issues like insulin resistance. In terms of the role gender plays with body type, women naturally seem to possess more body fat than men irrespective of body type. But both men and women can have the same endomorph body type. Macros for endomorph females don't differ from men except, for instance, during the periods before and after childbirth. Though children tend to take the somatotypes of their mothers, gender doesn't have enough influence on your body type like genetics.
In an endomorph diet, it is best to reduce or cut off the consumption of refined carbohydrates that lack adequate nutrition. This means that as an endomorph, you would have to keep a closer watch on the number of calories you consume; hence your diets must be entirely low-carb based. Endomorph eating plans should consist of a higher protein intake and about 40% of calories per day, a moderate amount of fats, and less carbohydrate intake. For nutrition, the goal is to keep only about a maximum of 1400 calories per day; this can be helped by adding vegetables that are very rich in fiber which help to keep you full and are also low in carbs.
Foods for an endomorph meal plan
The perfect meal plan for endomorphs entails a balanced diet that contains low amounts of carbohydrates. In this endomorph diet plan, the primary foods to integrate into your diet are nuts and seeds, fruits, meat, vegetables, and oils. Here are some of the foods suited to an endomorph diet.
1. Chicken and turkey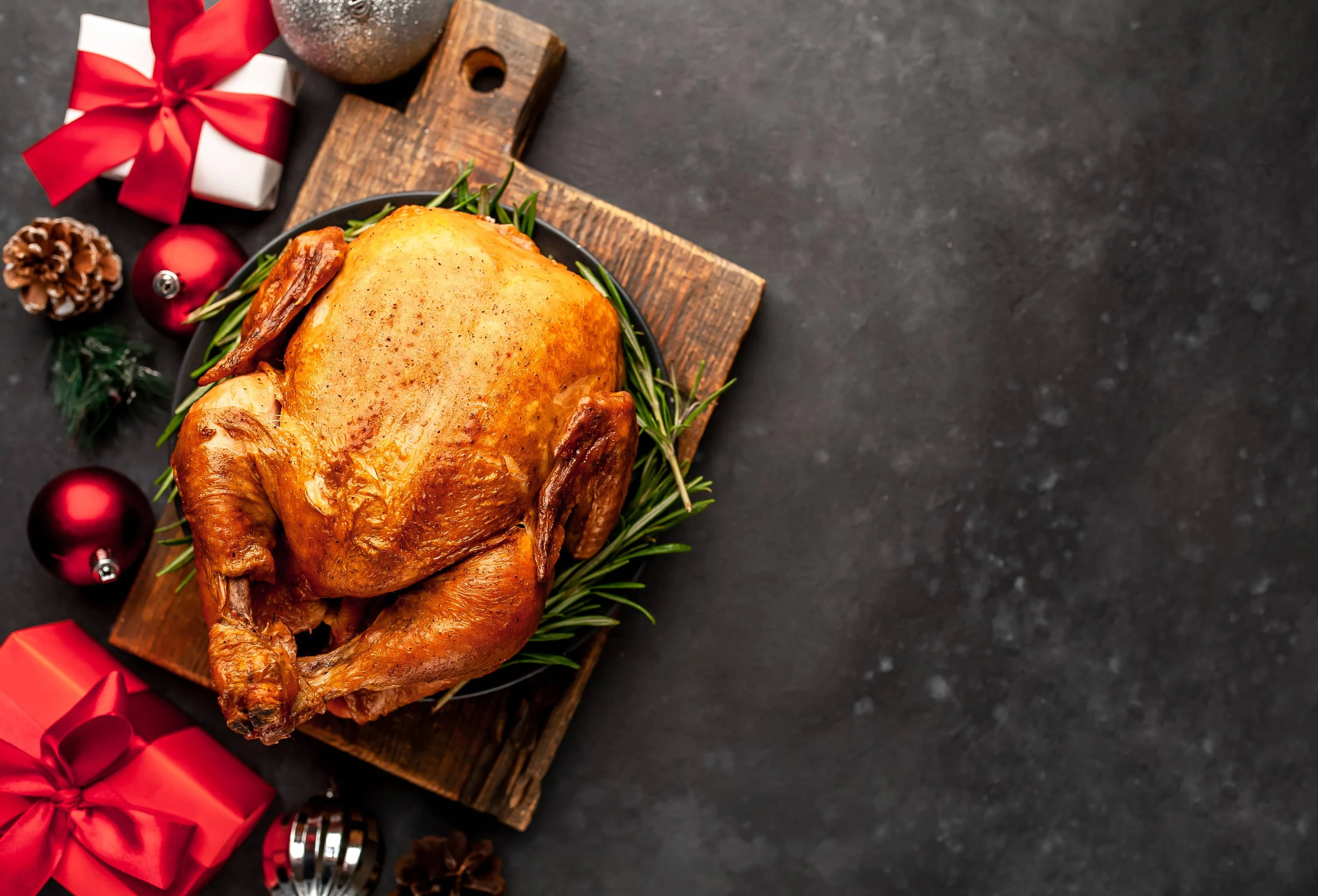 Chicken and turkey go well on an endomorph diet. They are great protein sources and are rich in polyunsaturated and monounsaturated fats. Turkey is filled with vitamins B12, B6, and B3, which are vital for various functions like red blood cell formation and DNA production, amino acid production, and general cellular communication. These sources of high protein are also rich in minerals like selenium zinc and phosphorus. However, what makes them an ideal food for the endomorphs is their high-value protein and absence of carbs. This makes it hard for their bodies to produce fat as endomorphs tend to turn carbohydrates into fats rather than into muscles. The protein in chicken and turkey provides a healthy balance of protein and fats with very low carb functions. This keeps the fat level with the body in check and gets the body accustomed to storing fat less frequently.
2. Fruit and vegetables
Fruits and veggies like apples, tomatoes, spinach, kale, berries, asparagus, and zucchini are all welcome in an endomorph meal plan. Naturally, fruits and vegetables contain vital minerals, nutrients, fiber, and plant compounds. There are numerous types with vast methods of processing and preparation. Most of them are packed with antioxidants that help eliminate free radicals from the body and improve overall health. They also reduce the risk of ailments like diabetes, cancer, and cardiovascular problems. They are best consumed raw and medium-cooked to maximize their nutritional benefits. The key reason why they are great for endomorphs is their low carbohydrate and fat concentration combined with their significant amounts of dietary fiber. This unique nutritional combination makes them a perfect fit for endomorphs who are very carbohydrate-sensitive and easily produce fat in their bodies from carbohydrates and excess calories. Fruits and veggies provide that balance of low fat, carbohydrates and give adequate protein and fiber sources.
3. Nuts and seeds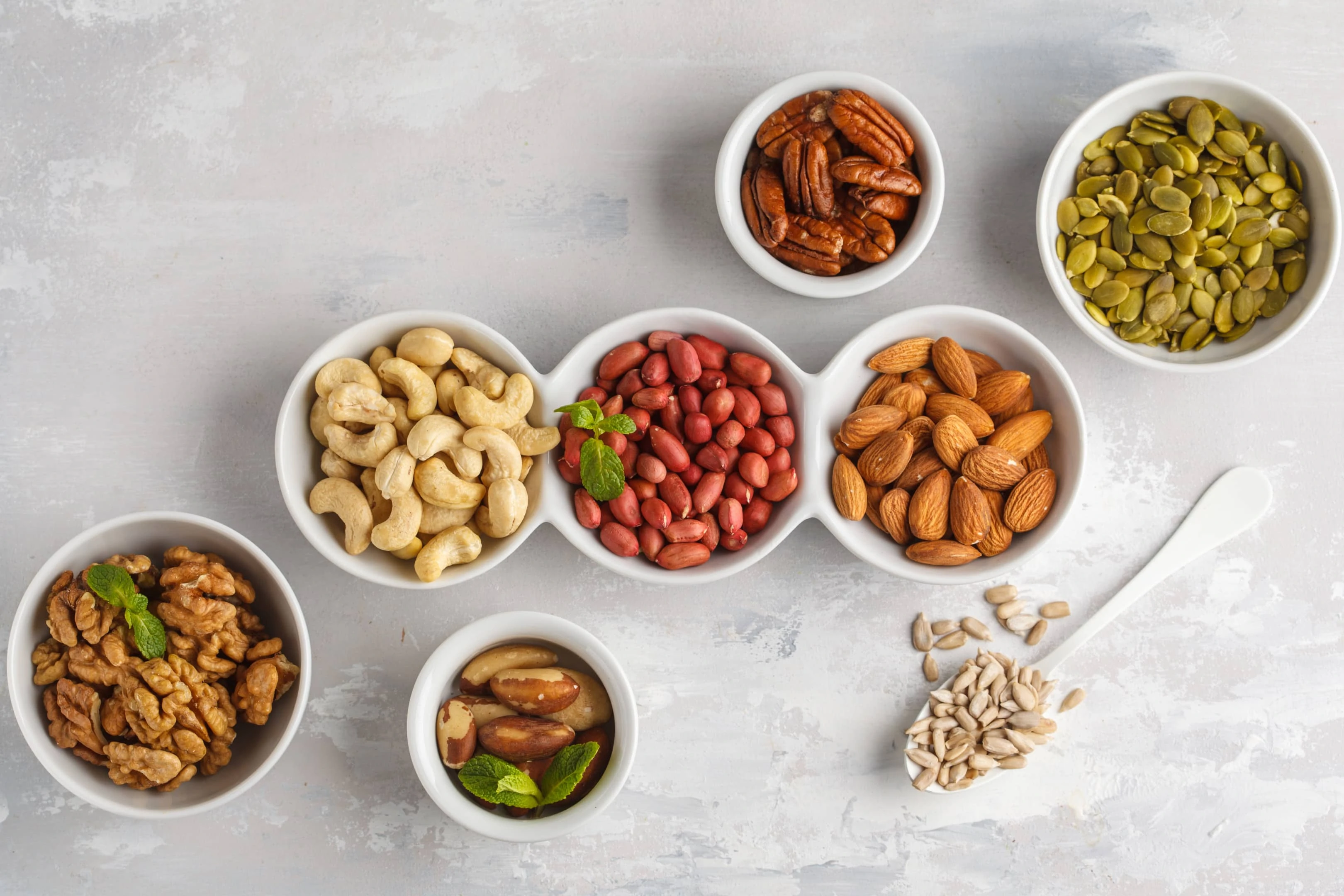 Nuts and seeds like pumpkin seeds, almonds, sunflower seeds, and pistachios all fit adequately in this plan. They are satisfactory sources of proteins, vitamins, healthy fats, minerals, and fibers. They maintain body weight easily due to the lower absorption rates of their fats, as well as moderate food consumption and help expend energy easily. They prevent weight gain caused by fat production and storage which the endomorphs are especially culpable for. They speed fat consumption and burning in the body after physical exertion. They contain unsaturated fats coupled with vital nutrients that work around the clock to lower the risk of heart disease. Their rich protein source prevents weight gain and aids in insulin resistance caused by an endomorphs' sensitivity to carbohydrate compounds.
4. Whole grains and whole wheat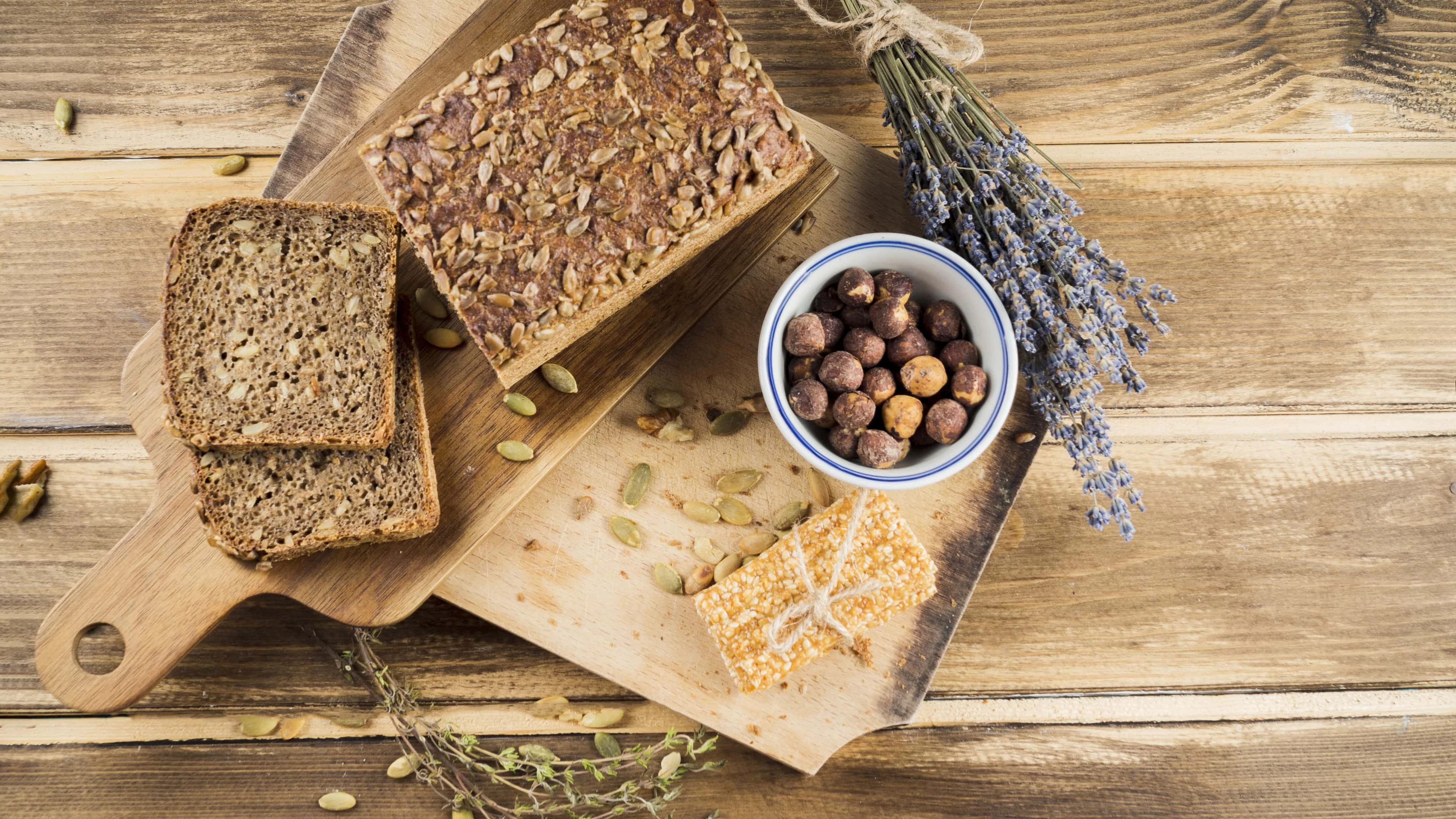 Whole grains like rice, corn, and wheat, oats, and all-bran cereals, as well as wheat bread, all fit into this plan. They are the source of many vital nutrients like B vitamins, and minerals such as zinc, manganese, and iron. They provide protein, plant compounds like polyphenols, and different antioxidants. The different percentages of these nutrients differ from grain to grain. Whole grains are included in an endomorph eating plan as a result of their high protein and fiber quantities. The protein works to provide for the growth and development of the body, and the fiber ensures weight regulation and aids in digestion. The absence of significant carbs also enables the body to adapt to minimize fat production and storage for endomorphs. Due to their high fiber content, whole grains are more filling than regular grains, which endomorphs need. Coupled with all these, whole wheat and whole grains reduce the risk of various health problems like stroke, obesity, and diabetes.
5. Dairy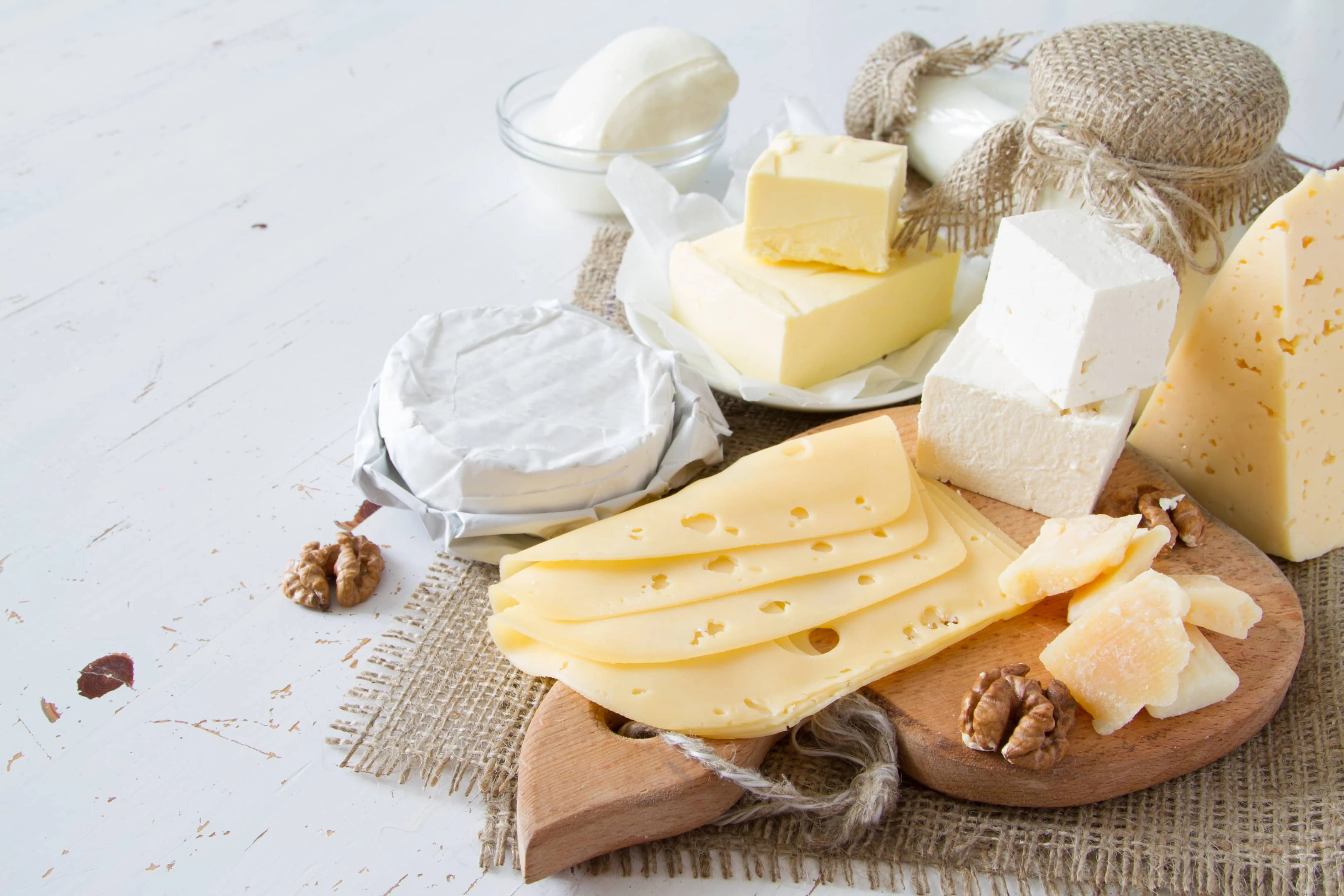 Dairy products like milk and yogurt are also recommended for an endomorph diet. This type of meal plan encourages fat loss and improves overall health. Since endomorphs swiftly generate fat and are more likely to possess insulin resistance, limiting the number of carbs in your meal plans will improve insulin efficacy and function while also lowering the risk of diabetes. Also, endomorphs' metabolisms run slightly less than the other body variations, so having fewer calories in the meal plan will reduce the risk of unnecessary fat accumulation. Hence, dairy products and yogurt naturally fit in this diet because they contain numerous nutrients, but most especially more proteins and fewer carbs. They are also highly beneficial for bone formation and development and come equipped with essential vitamins and minerals needed by our bodies.
Conclusion
However, in an endomorph meal plan, there are foods that you shouldn't consume. This kind of food typically contains high-calorie and unhealthy fats. Some of them are canned foods, doughnuts, French fries, processed cereal, and candy. Good knowledge of your somatotype can help you know the best foods to put in your diet plan. The macros for Mesomorphs will undoubtedly differ from those of the endomorphs and Ectomorphs. Adopting an endomorph meal plan will help you reach your fitness goals, while also giving you overall wellbeing.