These days, when you put the word 'fast' at the beginning of anything, it tends to be more appealing. This is basically the reason why most unhappy weight gainers embrace different methods as long as they promise fast results. They believe that these strategies can help them achieve an ideal body type, and as well eradicate the problems associated with obesity. Weight loss and fitness are the most common reasons that people are interested in increasing their metabolism. So, what is our metabolism?
Metabolism in general refers to the speed and the ability with which our body burns fat or converts food for energy. However, although metabolism is actively in charge of providing your basic energy needs, the number of calories you consume and the weight of physical exercises you engage in are the things that ultimately determine if you get to lose or gain weight. Metabolism is the process your body goes through to convert food and water consumed into energy. It is a process whereby the body combines the calories removed from foods consumed and combines it with oxygen to generate the energy needed for the body to perform its duties. Also, subconscious activities like blood circulation, breathing, healing, and hormone release are carried out with the energy acquired through metabolism. The quantity of calories utilized by the body to perform these functions is referred to as basal metabolic rate.
Jump to:
What is the fast metabolism diet about?
With every diet comes the most essential ingredient, which is consistency. Without being consistent, the whole process of dieting is fundamentally defeated; this applies to the diet of fast metabolism as well. Before going further, we need to answer the question of 'what is a fast metabolism diet?' A fast metabolism diet is a nutrition plan that is focused on hastening your metabolism. This can be achieved through the consumption of specific foods at certain periods. The diet was first published by Hayley Pomeroy who, although was not a registered dietitian, gained great popularity through this nutrition plan and today the same diet is used by many dietitians around the world.
This type of diet consists of three phases whereby different foods are eaten on a weekly basis for a month. Each phase included the consumption of different foods and exercise; this however depends on the amount of weight that is to be eliminated. The diet aims to help its participants lose up to around 20 pounds in 30 days through consistent practice. A fast metabolism diet involves not only eating the right foods at the right periods, but also some other activities like:
Eating at least within 30 minutes of waking up
Exercising
Eating every three to four hours
Drinking liquid of at least half your body weight
Eating nitrate-free meats
Avoiding foods like corn, dried fruits, refined sugar, sweeteners, fruit juices, alcohol, and caffeine.
Stages of the fast metabolism diet
The diet consists of three phases, each with its own focus and kinds of foods. Each phase enables the body to recuperate from the preceding stage and simultaneously prepares it for the next phase. All the phases are within seven days and are repeated three to four times to give a one-month total.
In these phases, the body acquires all the nutrients it needs to support quick metabolism. For this diet, you require protein, complex carbohydrates, fat, and natural sugars. Every phase allows for gradual inclusion of the foods listed to prevent the difficulty of incorporating a lot of foods all in one go. Shifting between each phase allows the cells and organs included in the weight loss process to rest and be restored after a period. With each stage of the diet, food portions vary and are greatly influenced by the weight-loss target. Below is a brief explanation of each phase of the fast metabolism diet.
Phase one (Monday to Tuesday): The objective of this phase is to make your body aware that it's no longer required to store fats and as such, it is very important that it stays away from fatty foods during this phase. This part of the diet is also aimed at reducing stress and anxiety while preparing your body for weight loss. This makes your body produce lower amounts of cortisol, which is a stress hormone. Here, you would need to eat high carb, no fat, moderate protein meals and also high-glycemic fruits like mango and pineapples. Foods that are very rich in vitamin B and C are also recommended. They can help stimulate the thyroid to burn fat and promote metabolism. In addition, during this phase, aerobic exercises are also needed.
Phase two (Wednesday to Thursday): Phase two is needed to completely remove the fat and activate muscle development. It is principally known for high protein and low-fat foods. During the second phase, the diet is meant to be rich in proteins and vegetables. These vegetables provide diverse advantages that include lowering the acidity of the blood while stimulating the liver to unlock fat cells. However, minimal consumption of vegetables is advised because of the body's tight regulation when it comes to blood pH levels. Stress-reducing exercises are also carried out in this phase.
Phase three (Friday to Sunday): This final phase of the diet is for preparing for a repeat of the first phase. The phase is actively designed to speed up your metabolic rate and promote easy burning of fat. In these three days, it is recommended to add many healthy fats to your diet while also consuming an average amount of carbs and proteins. This combination will help you elevate your metabolism and rapidly burn fat. Healthy exercises and activities such as yoga, meditation, and massages are great and they can help you to unwind and lower stress levels.
Now that we are familiar with what the fast metabolism diet is and the diverse phases that it has and what they entail, below is the list of foods needed for the fast metabolism diet.
Foods for the fast metabolism diet
1. Pineapple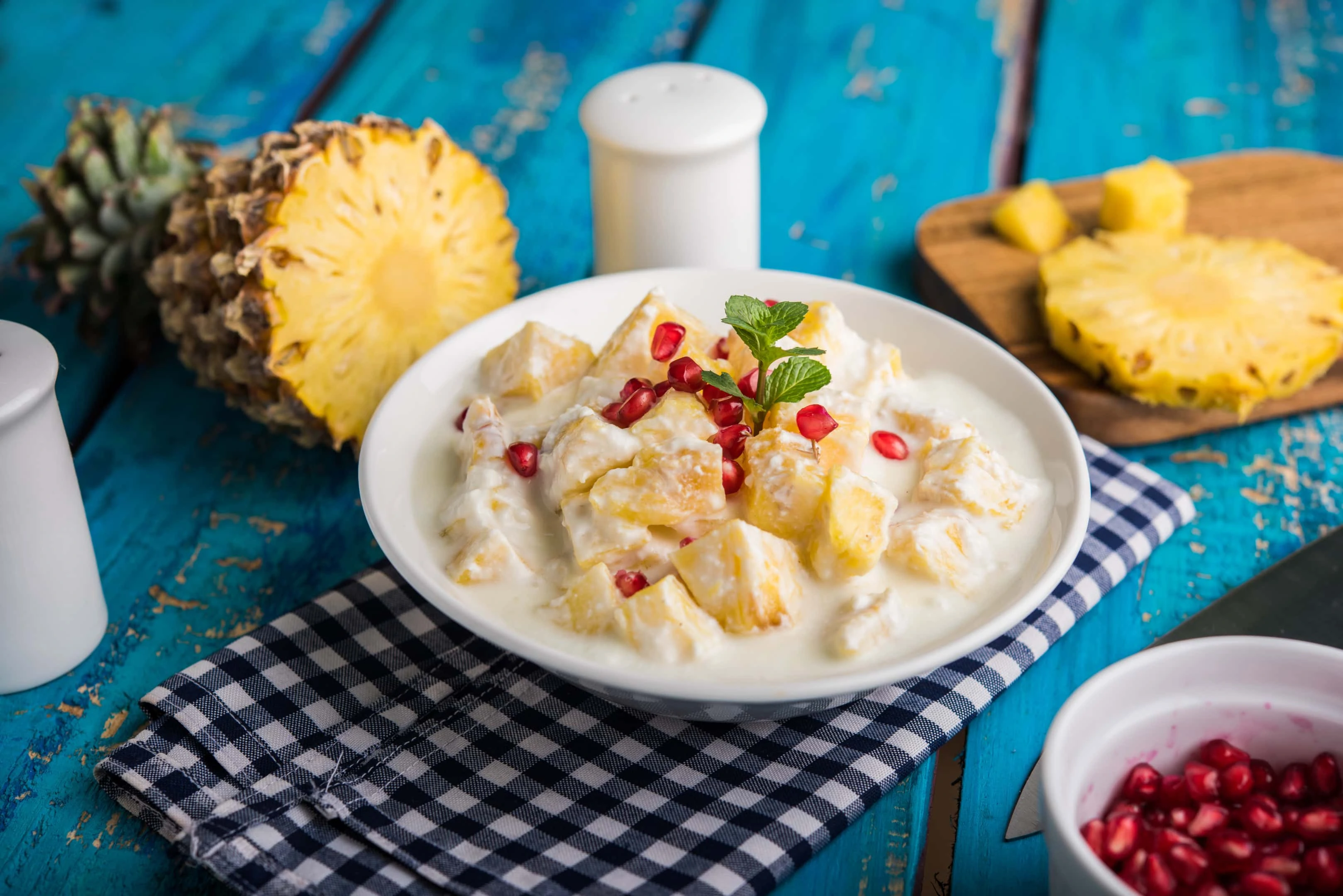 Pineapples are filled with nutrients, healthy compounds, and antioxidants that are good for preventing and fighting diseases. They are associated with a multitude of health benefits like boosting immunity, aiding digestion, and rapid healing, especially from surgeries. For the fast metabolism diet, It helps the body prevent fat storage because of its glycemic qualities. This tricks the body into resisting fat storage and gets the body ready for weight loss. Other high glycemic fruits include mangoes, oranges, and cantaloupes. Pineapple offers other health benefits through several vitamins and minerals that it contains, such as vitamins A and K, zinc phosphorus, and calcium. These vitamins can ensure proper growth, easy metabolism, and development.
2. Oatmeal
Oats are whole grains that are classified as one of the healthiest on the planet. They are known for being gluten-free and being a famous breakfast meal. Oatmeal is usually made with water and milk and it contains numerous antioxidants and nutrients such as fiber. For the fast metabolism diet, oatmeal is a necessary food in the first phase; it provides carbohydrates that can enable less fat storage in the body. Oatmeal offers a range of health benefits such as weight loss, reduction of blood sugar, and reduced risk of heart problems.
3. Avocados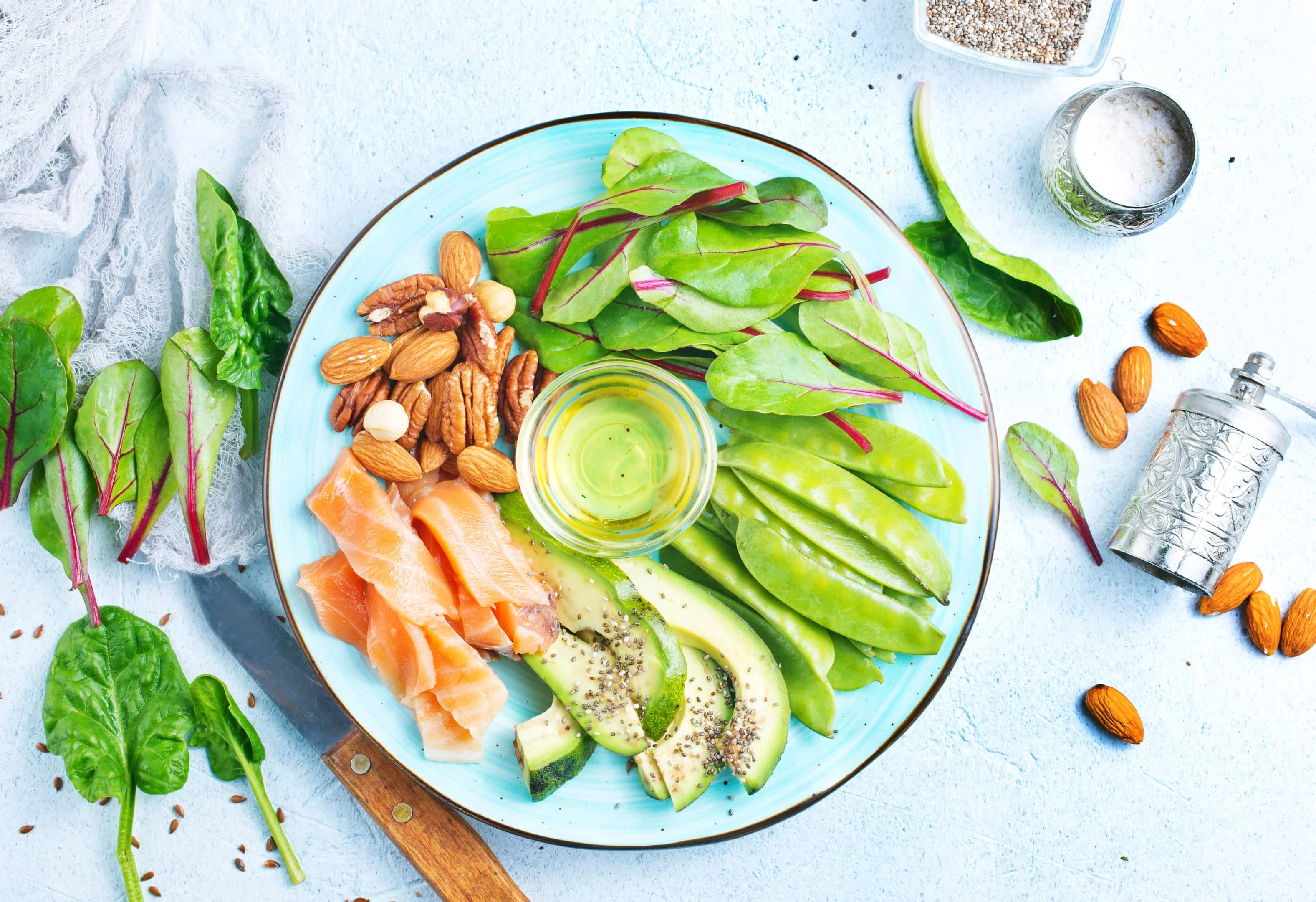 Avocados are naturally known to be nutrient-dense therefore; they have the ability to provide many health benefits to the human body. They are great sources of healthy fats, folate, and vitamin E. In addition, they also contain generous amounts of soluble fiber compared to any other fruits. They are particularly useful in the fast metabolism diet as they can help reintroduce good fats into the body to instigate rapid metabolic activities. They possess other health benefits such as the improvement of eye health, lowering cholesterol levels, aiding cardiovascular activity, and can even help regulate appetite to prevent excessive eating. Fruits like grapefruit, limes, cherries, and blueberries are also useful in the third phase of the fast metabolism diet.
4. Chicken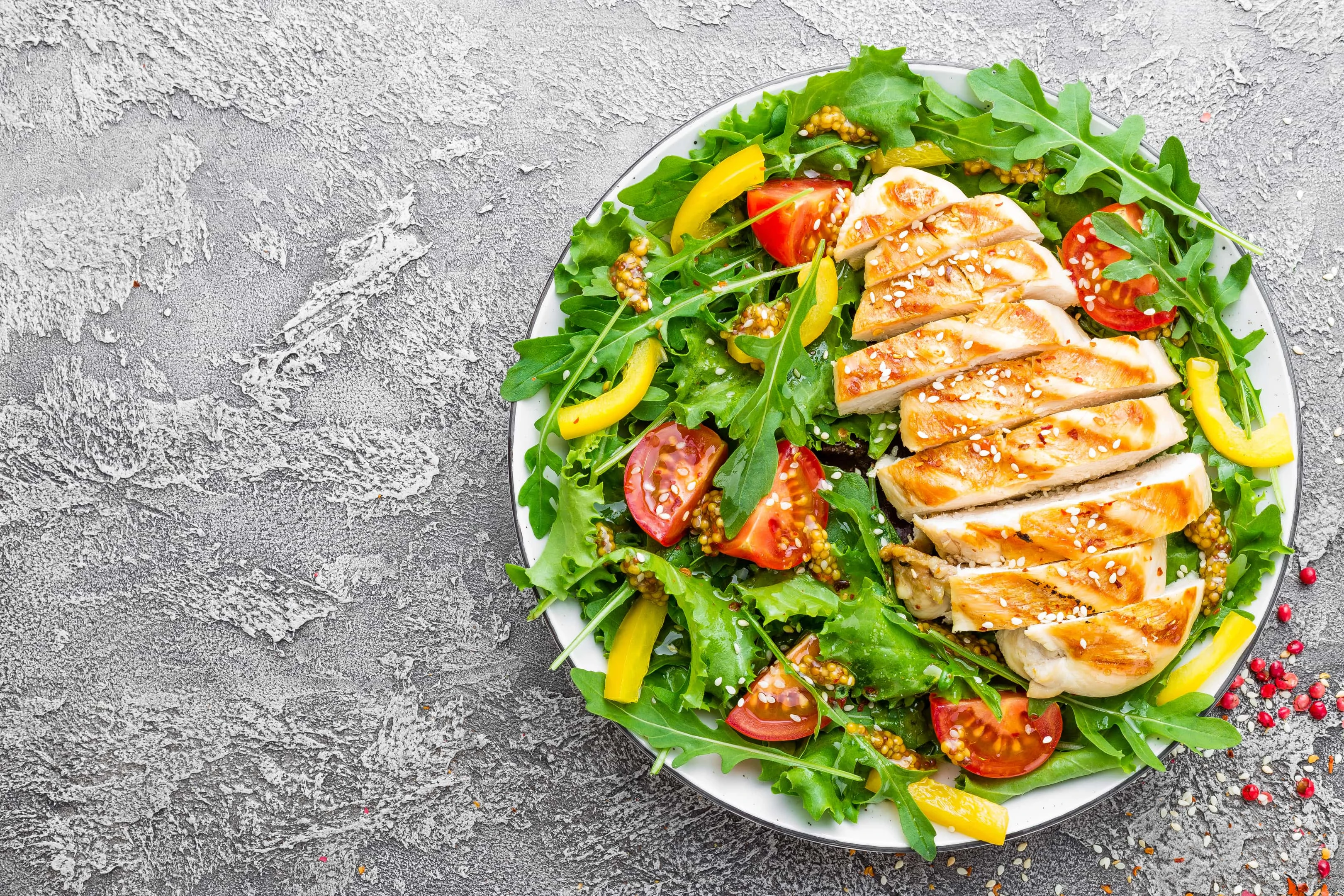 Chicken is a fundamental source of healthy proteins and is vital for building muscle. Chicken contains lean protein that provides amino acids that can help build muscle tissue. This activity becomes even more essential as we age and it helps to retain bone mineral density. Due to its amount of healthy protein, chicken is a good weight loss food and it can also help to reduce the risk of heart disease. Chicken is essential in the fast metabolism diet as it is a high-protein food that aids the development of muscles. This process aids the second phase of the fast metabolism diet with the aim of unlocking fat to slowly build muscle, and generally hasten the process of metabolism to usher in the third phase of the diet.
5. Cabbage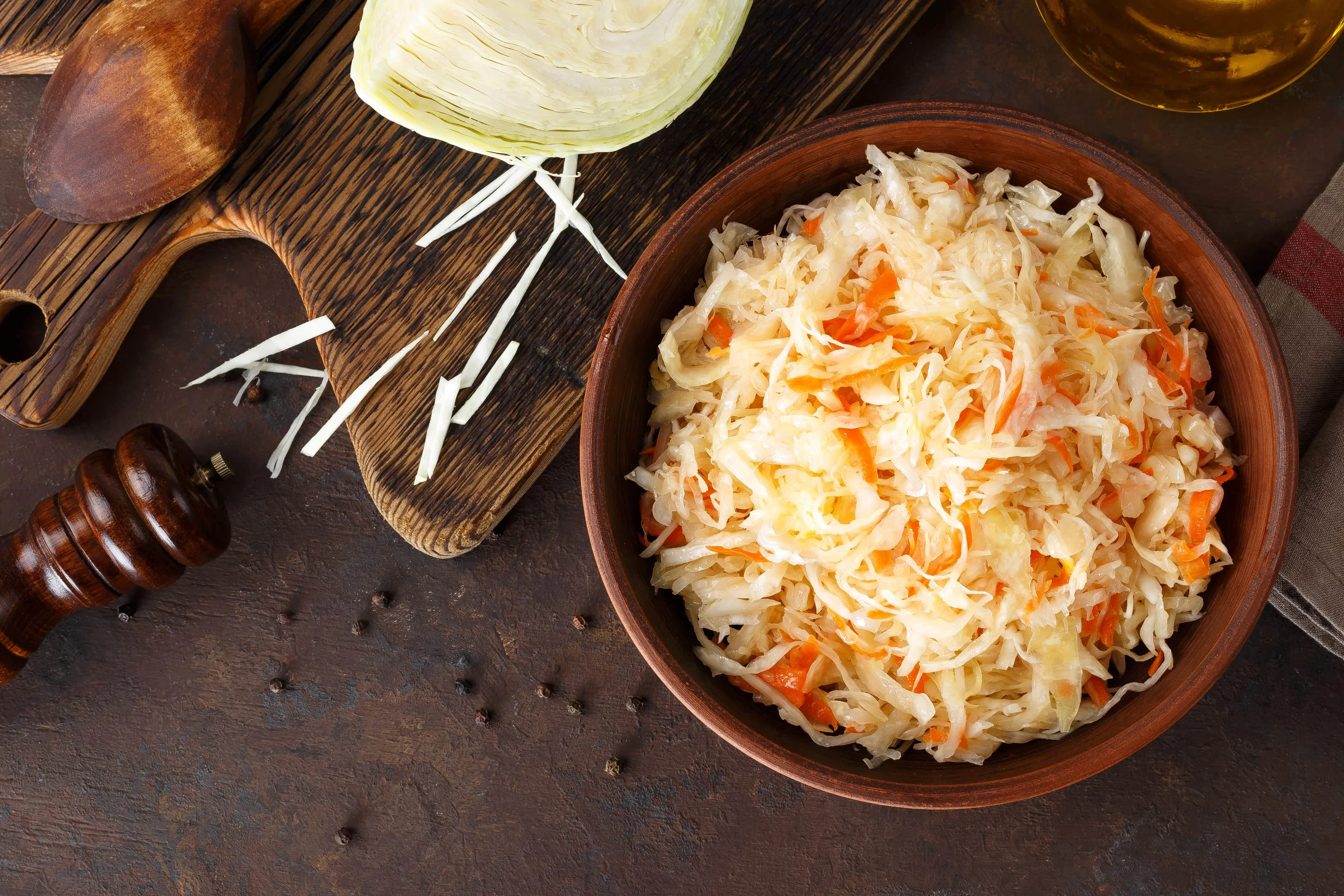 Cabbage contains a significant amount of nutrients although they are mostly overlooked and considered basic. Cabbage belongs to the family of vegetables like kale, cauliflower, and broccoli, and is with vitamin C and minerals like manganese, calcium, potassium, and phosphorus. This is very useful in the second and third stages of the fast metabolism diet. Cabbage and other vegetables like collard greens, cucumber, kale, and garlic play an important function in the fast metabolism diet; they help to reduce the acidity of the blood and balance out food consumption to help the body burn fat. Cabbage can offer health benefits like increased antioxidant activity, aiding digestive processes, and alleviation of inflammation. They are a perfect addition to any type of diet.
Conclusion
The fast metabolism diet is popular and a huge part of the world's population utilizes it to eliminate undesired weight gain. In summary, this diet focuses on increasing your metabolism through the rotation of foods and the inclusion of exercises. Just like any other type of diet, consistency and consistently following the guidelines are the keys to getting optimal results.