A dry eye can be one of the most uncomfortable health conditions. Although common, some people might be more prone to having this eye problem than others. Dry eyes occur when one's eyes do not release adequate tears that can lubricate. There are diverse reasons why a person's tears may be unstable or inadequate. When this happens, it leads to inflammation, which can result in other eye issues, including scarring of the eye surface.
Although there are medications to treat eye conditions, getting adequate nutrition is the best way to ease dry eyes. These important minerals and vitamins can be obtained from foods for dry eyes. Read along as we discuss more on what causes unstable tears, the symptoms of dry eyes, and the proper nutrition that can help dry eyes.
Jump to: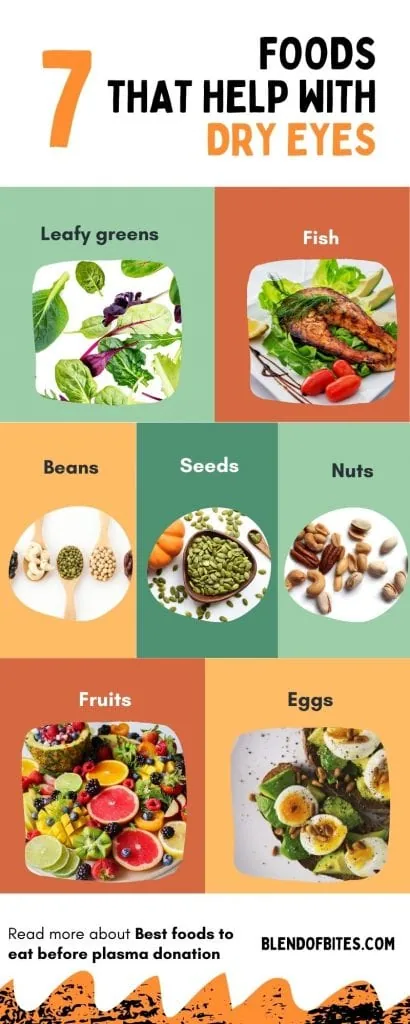 What causes dry eyes?
Tears act as natural lubricators and help give eyes moisture; they need to boost your sight. A tear is a mixture of oils, mucus, water, and antibodies that helps ward off infections.
Apart from insufficient tears, there are other factors that can also make you prone to dry eyes. They include:
Using contact lenses
Partaking in alcohol and smoking
Using certain medications such as blood pressure medicines or antidepressants
Having certain health conditions such as lupus or Sjogren's syndrome
Are over the age of fifty or past menopause
Consuming foods low in vitamin A and omega-3 fatty acids
Residing in a very dry, cold, or dusty area
Having a condition that affects the eyelids
How do I know I have dry eyes?
Other than the evident dryness, there are other symptoms that you might feel that indicate that you have dry eyes. They include:
Redness and itching
Blurry vision
A gritty feeling
Sore or sensitive eyes
Burning or inflammation
Excessive watery or teary eyes
Discomfort of the eyelids
Nutrition and dry eyes
Adopting a nutrient-dense diet is a crucial way of ensuring that your eyes remain healthy. Whether you have dry eyes or not, foods for dry eyes may help prevent dry eyes and help treat the condition. Here we shall discuss foods that help with dry eyes and the foods to avoid with dry eyes.
Foods that help with dry eyes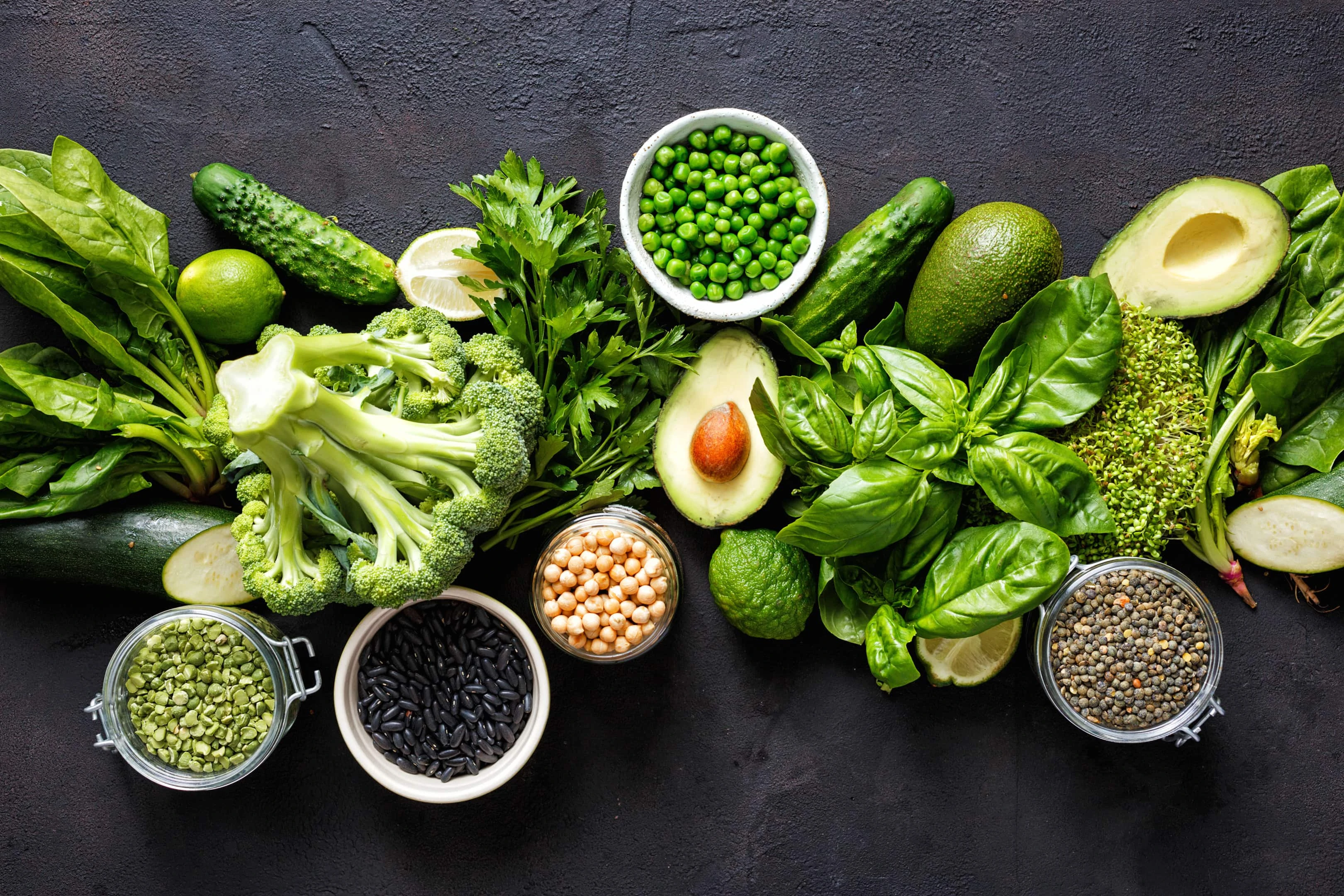 1. Leafy greens
Most leafy green vegetables contain vitamin C, which can enhance eye health. Vitamin C is a powerful antioxidant that is efficient in wading off conditions caused by aging, including dry eyes. Another nutrient that you can get from leafy greens is folate. Folate can help dry eyes by preventing vision loss and developmental issues. You can get folate and vitamin C from leafy greens such as spinach, collards, cauliflower, and kale. Other leafy greens you can consume include Bok choy, dandelion greens, mustard greens, Swiss chard, and arugula.
2. Fish
Fish like tuna, salmon, and mackerel contain generous amounts of omega-3 fatty acids that benefit the eyes. Consuming fish can help ease the burning and itching feeling that accompanies dry eyes. Moreover, most kinds of fish contain vitamin D, which is potent in fighting against macular degeneration, a kind of eye disease that can cause vision loss. Omega-3 fatty acids can also enhance tear duct health, thereby making it easier for the eyes to produce tears. For dry eyes, consume fish such as halibut, oysters, and herring.
3. Beans
Beans contain protein, which is an important nutrient that is needed for body repair and maintenance. Beans are also good for the eyes; they contain zinc, which aids melanin production. Melanin shields the eyes from damage, thereby contributing to the treatment of dry eyes. Beans can also help prevent the occurrence of eye diseases in general by protecting the eyes from sun damage.
4. Seeds
Another food that can help with dry eyes is seeds, which contain nutrients such as fiber, magnesium, thiamine, and omega-3 fatty acids. Consuming seeds can offer the body plenteous benefits that include reducing inflammation levels, preventing weight gain, and enhancing brain and blood cell function. The healthiest seeds to consume for better eye health include chia seeds, hemp seeds, sesame seeds, and sunflower seeds.
5. Nuts
Another category of food for dry eyes is nuts. They are loaded with both vitamin E and omega-3 fats. Vitamin E like vitamin C is a powerful antioxidant that can help improve the eyes. It can help protect the body against damage caused by aging, which can include inadequate tear production. Meals that contain vitamins such as vitamin E can assist the body build a shield against unsafe molecules that can damage healthy tissues, thereby preventing diverse eye issues including cataracts. The best nuts to eat with dry eyes are cashews, almonds, and walnuts.
6. Fruits
Fruits contain vitamins C and A that can prevent the development of eye conditions and aid in the maintenance of collagen. Collagen is present in the cornea and helps to thicken it, hence protecting the eyes from injury. In addition, they contain two important antioxidants that are crucial for eye health — zeaxanthin and lutein. Both antioxidants can shield the eyes from blue light and sun damage. They can also enhance the functions of the retina. Some fruits, such as apricots and cantaloupe, contain beta-carotene, which can help your eyes adjust better to night vision. The diverse antioxidants in these fruits can help improve eye lubrication. More importantly, eating these fruits can help alleviate the symptoms of dry eyes and improve eyesight.
7. Eggs
Egg yolks are filled with zeaxanthin, vitamin A, zinc, and lutein, which greatly contribute to improved eye health. Vitamin A can help protect the cornea, which is the surface of our eyes. Lutein can help reduce the risk of eye disease associated with old age or menopause, and zinc can boost the functions of the retina. Consuming eggs can ultimately support the health of the eyes thereby aiding the prevention of dry eyes.
Foods to avoid with dry eyes
Some foods can add to the instability of tears, depriving the eyes of lubrication and moisture. Such foods include:
1. High sodium snacks
The consumption of snacks that contain high levels of sodium can further intensify the condition of your eyes. Sodium can reduce the amount of natural water in the body. It is recommended that you consider switching to snack varieties that contain a lower percentage of salt. In addition, pay attention to the level of sodium present in your meals.
2. Alcoholic beverages
One of the major contributors to the symptoms of dry eyes is alcoholic beverages. Drinking alcohol can cause dehydration of body cells, affecting the amount of moisture produced by your eyes. Therefore, it is best to scale back on alcoholic beverages when treating dry eyes. In addition, when you consume alcohol, make sure you stay hydrated. You should drink 1-2 glasses of water for every glass of alcoholic beverage you consume.
3. Foods high in refined sugar
Refined sugar affects the way the body circulates oxygen and blood, which can affect the production of tears in the eyes. The small amount of tears produced may contain high amounts of glucose, which can worsen the condition of the eye. You might start to experience that your eyes are becoming dryer and to get relief, you might need to blink more.
Conclusion
Dry eyes can be uncomfortable as they come with irritable symptoms. Consuming nutrient-dense foods can help heal dry eyes and ensure the stability of tears. However, certain foods to avoid with dry eyes include alcohol, high-sodium snacks, and high-sugar foods. Instead consume foods that can help with dry eyes, including seeds, fruits, eggs, nuts, and leafy greens. Including these foods and staying hydrated can help enhance your eyesight and improve dry eyes.