Athletes, especially basketball players, dread dealing with ACL injuries. It is considered a career-ending injury by many people, and it is easy to understand why. Knee injuries usually last a lifetime, and only surgery offers complete recovery. Even though that, the recovery is not 100% sure.
The rehab period for such injuries can last for several months, sometimes more than a year. After you recover physically, it is then the mental aspect that you must deal with. It is not uncommon that players coming back from ACL injuries never regain their top form.
However, there are various ways that an athlete, or even an ordinary person, can gain confidence about their ligament's health. Food is one of them.
Jump to:
Connective tissues: ligaments, tendons, and fascia
Ligaments are just one of the different types of connective tissue in the human body. It is that elastic band that connects bones, providing joint stability. On the other hand, tendons connect the muscles to bones. The fascia is a thin sheet that surrounds and holds in place every organ, muscle, blood vessel, and nerve.
Connective tissues are primarily made up of the protein collagen. It is also composed of other elements such as the elastic fibers elastin and fibrillin, cells, and ground amorphous substance.
All these three connective tissues are essential for mobility. It is best to take care of them!
What are the common injuries of the connective tissues?
You have heard or read about them — ACL, MCL, PCL, and LCL. But what are they? These are the ligaments in the knee and are usually the most prone to injuries. It must be noted that ligaments are present all over the body, though injuries to the knees seem to happen more often.
Tendonitis or tendinitis is inflammation of the tendon. It often happens due to overuse or injury to the tendons. For fascia, the most prevalent injury would probably be plantar fasciitis, which causes extreme heel pain. Around 2 million people are treated for this condition annually.
The 8 best foods for ligament healing
You are what you eat, and this cannot be any truer when talking about ligaments. Here is a list of the nutrients your body needs for better ligament health, and from which foods you can get them.
1. Protein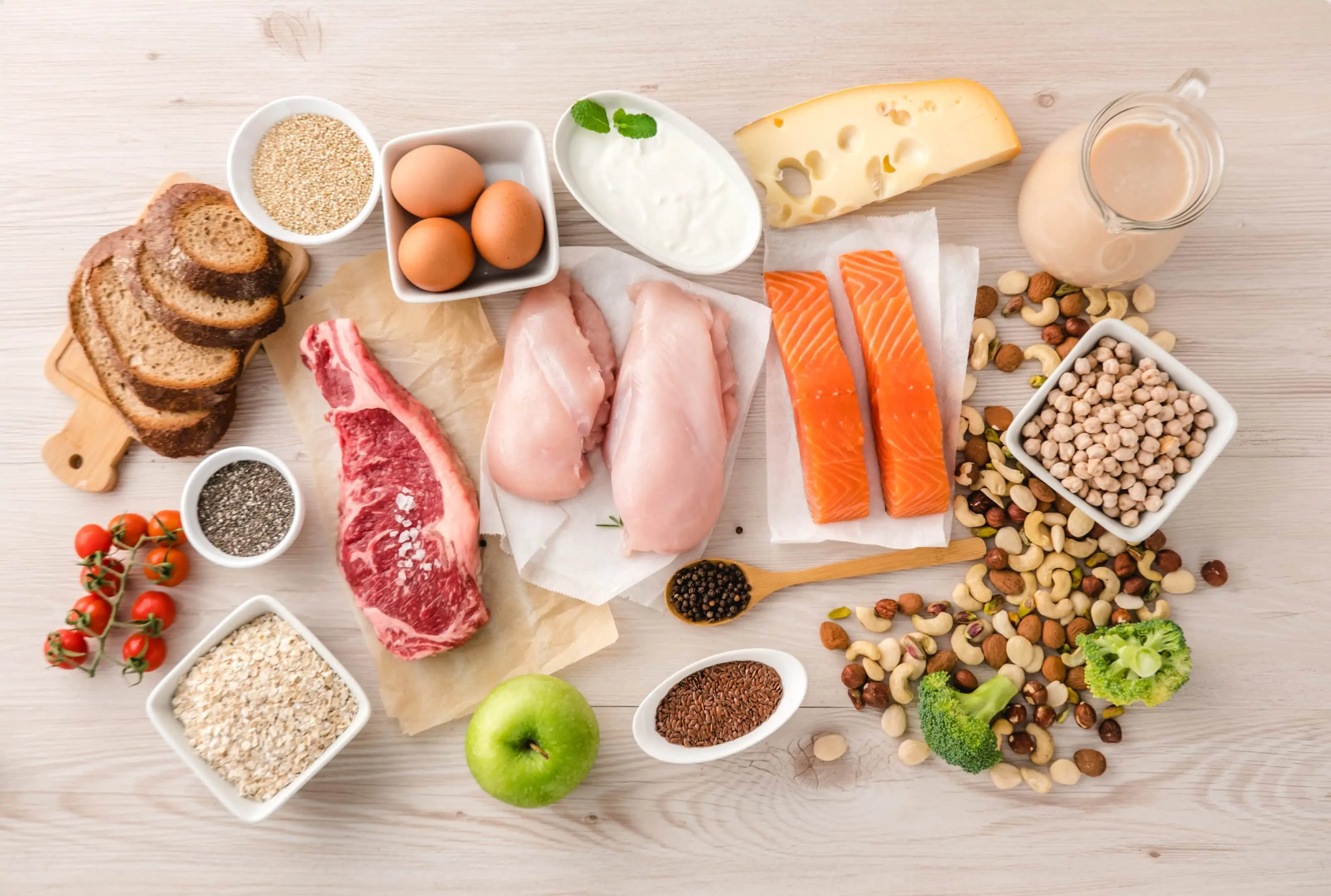 Since the ligaments and other connective tissues are primarily composed of protein, it is also the main protagonist during treatment. Collagen — responsible for stability, and elastin — is the main protein that our body needs to facilitate the healing process. Since these two need to be built from scratch, an external source of protein is necessary.
To further emphasize the importance of protein in the diet, the sequence by which the body utilizes the macronutrients must be understood. Carbohydrates are the first ones to be metabolized by our bodies, mainly for our energy requirements. Second, fats are burned once the carbohydrates are depleted, also to provide energy. Proteins are the last to be consumed, highlighting their significance in maintaining normal bodily functions.
Lean meat, poultry, eggs, beans, lentils, and high-protein dairy like Greek yogurt are the best sources of protein. Per pound of body mass, an average person must obtain half to a quarter of a gram of protein from these foods. For athletes and active individuals, the recommended daily intake goes up to one gram per pound of body weight.
2. Vitamin C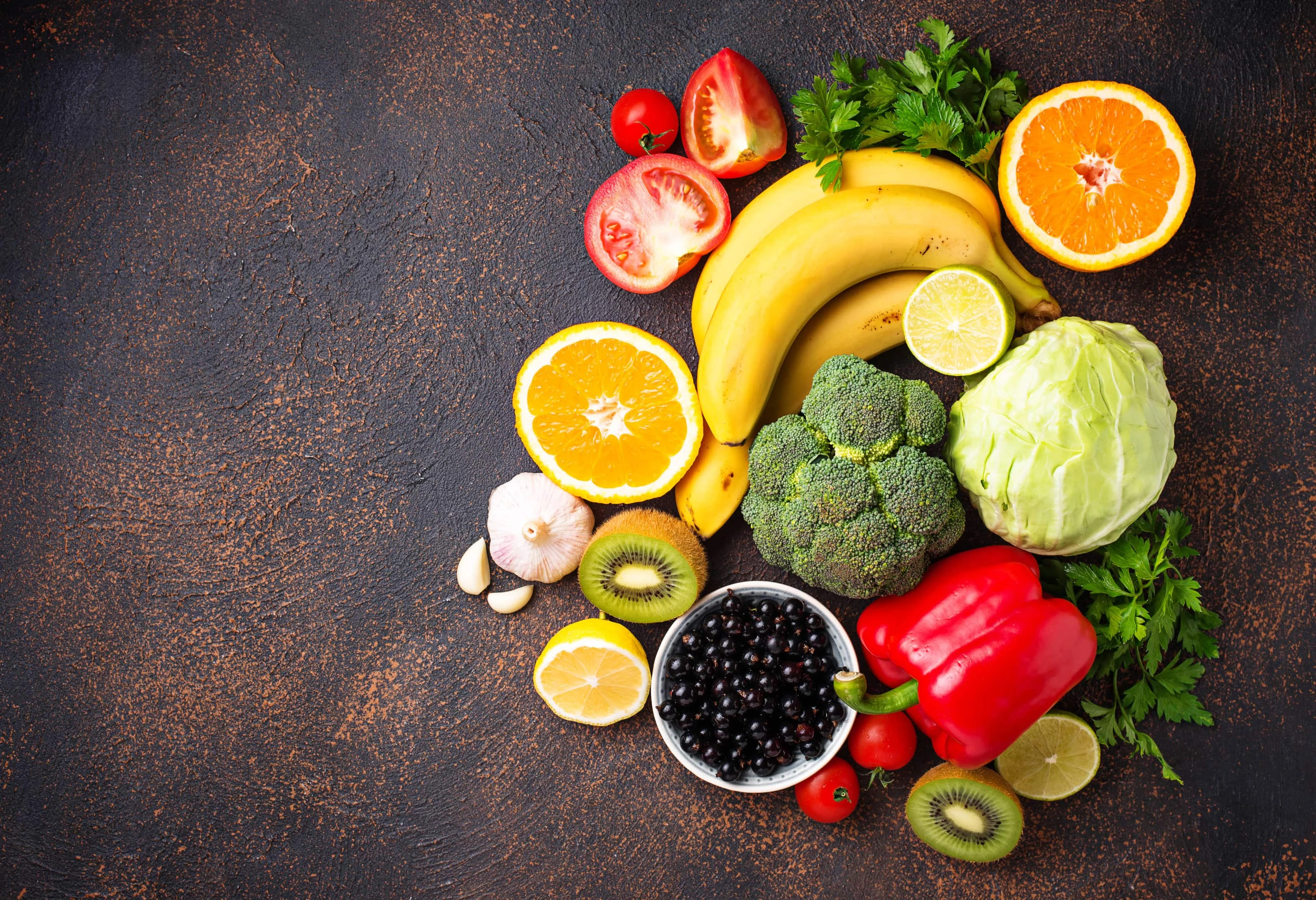 Also known as ascorbic acid, Vitamin C plays an essential role in the immune system and collagen synthesis. It also facilitates the better absorption of iron, which is another nutrient necessary for ligament repairs. As part of its role in the body's immune response, Vitamin C also reduces inflammation and speeds up healing and repair.
The recommended dose of Vitamin C each day is 90 milligrams, which is easy to achieve by munching on citrus fruits, hot and sweet peppers, fresh herbs such as thyme and parsley, dark green vegetables, tomatoes, and strawberries.
3. Zinc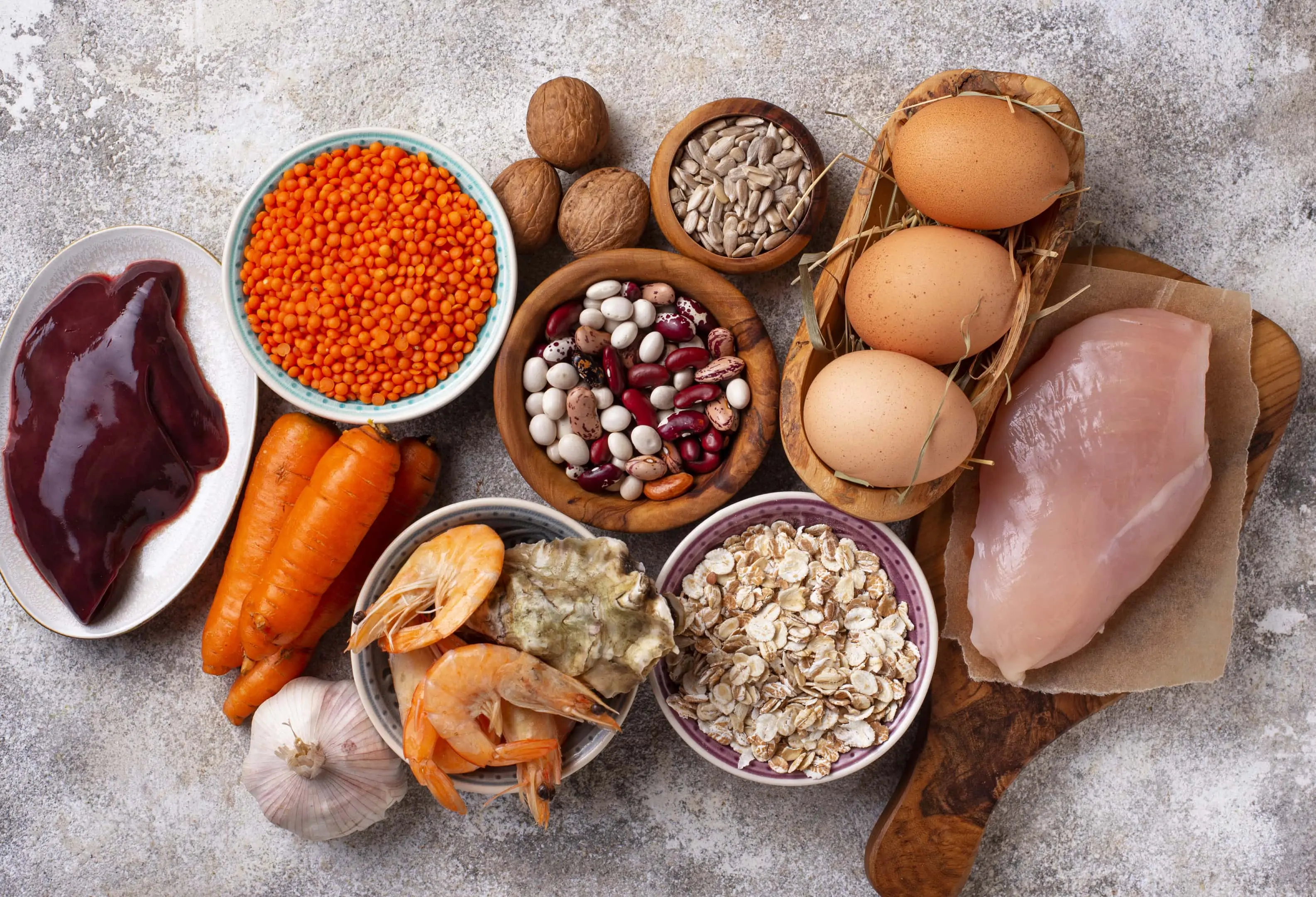 Found in every tissue in the body, this trace mineral helps in the different healing processes. The mechanism by which this nutrient helps in the repair of ligaments is through aiding in the proteins' metabolism. It is also known as an antioxidant and has anti-inflammatory properties.
Zinc is found in beef, lamb, pork, dark meat of poultry, eggs, fish, and shellfish. Non-animal sources include beans, legumes, nuts, whole grains, seeds, and fortified cereals. It is crucial to obtain your zinc requirements from diet and refrain from taking supplements, as excessive levels of this mineral cause reduced absorption of copper.
4. Omega-3 fatty acids
Much like Vitamin C, omega-3 fatty acids aid in the synthesis of collagen, which is the main building block of ligaments. Additionally, it prevents excessive inflammation, helping speed up the recovery process.
Popular sources of omega-3 fatty acids are fish like salmon and tuna. Other fishes rich in this nutrient include herring, lake trout, mackerel, black cod flounder, sardines, and halibut. Non-animal sources are walnuts, flaxseeds, algae, and chia seeds.
A close cousin of omega-3 fatty acids is omega-6. Although there are pessimistic opinions about its role in inflammation, a review by several researchers revealed that omega-6 fatty acids have nothing to do with increased inflammation.
The main argument against it is that its precursor, linolenic acid, is converted to arachidonic acid, a substance that promotes inflammation. It was found out though that even with elevated amounts of linolenic acid, the body converts a very small amount of it into arachidonic acid.
5. Glucosamine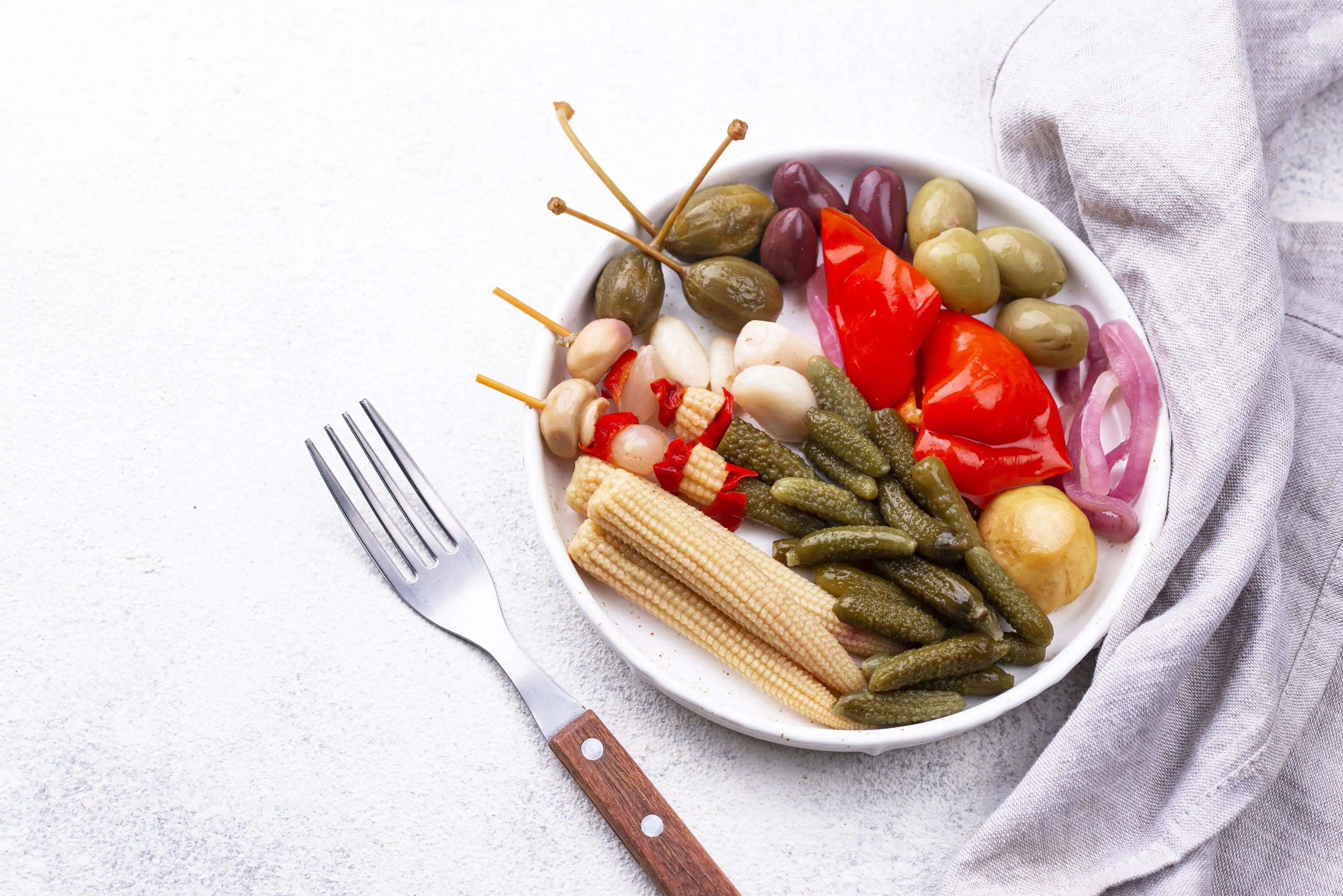 This is a substance found in the fluids surrounding the joints and plays a role in the synthesis of various connective tissues. In a study which reported the function of glucosamine in the production of collagen, the case investigated was osteoarthritis, a well-known debilitating disease associated with aging and affecting the joints.
The human body can manufacture glucosamine, but dietary supplements coming from shellfish shells and fermented corn can also be taken. This should be in consultation with a doctor, as certain individuals have allergies to shellfish or have iodine sensitivity.
6. Antioxidants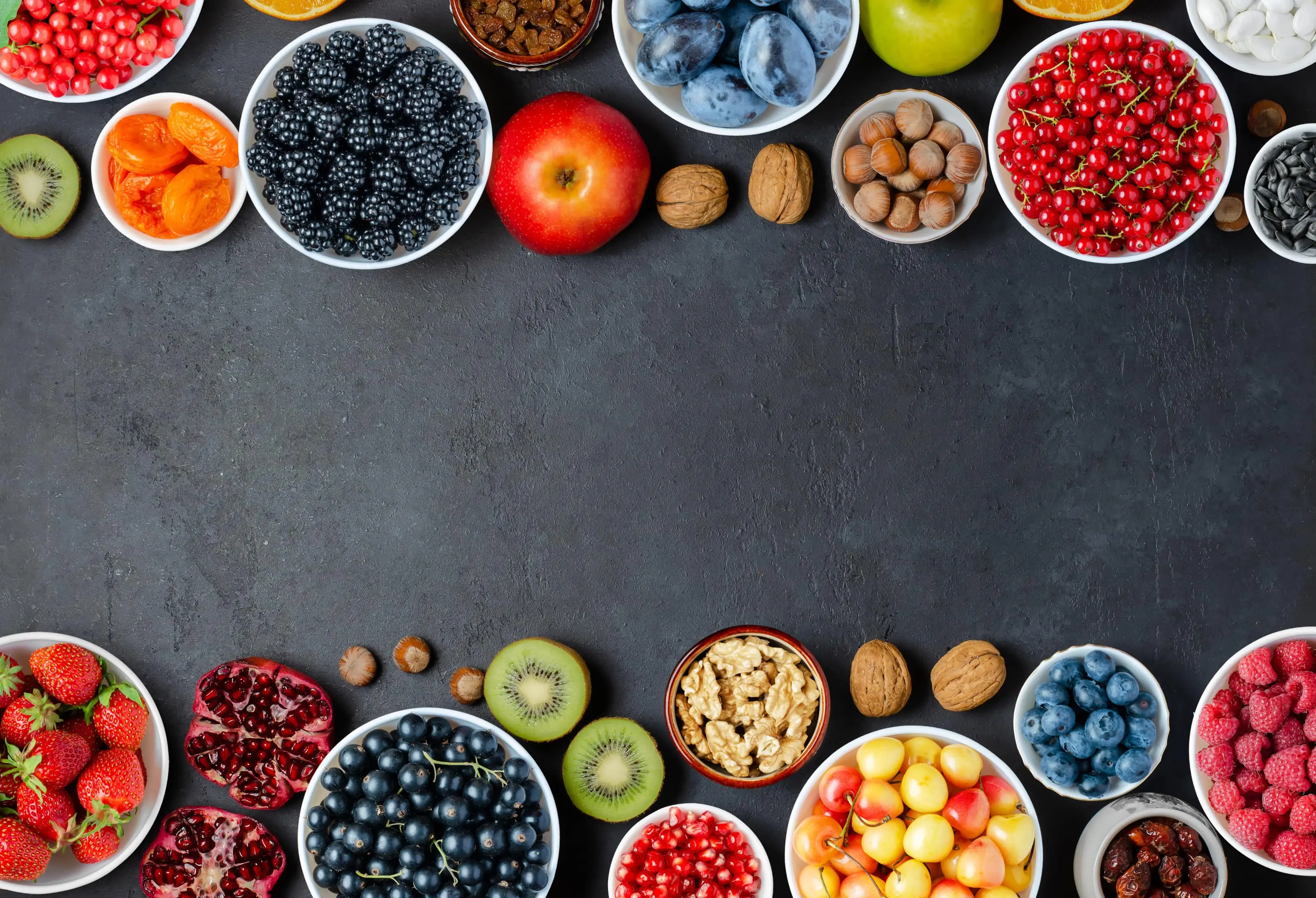 The process by which free radicals cause damage to the body is called oxidation. These toxins are highly unstable, causing a chain of biochemical reactions that ultimately wreak havoc on cells. An antioxidant counteracts the oxidation process, maintaining homeostasis or a state of balance in our system. They help the immune system in healing body parts that need repair.
In foods, various fruits and vegetables are rich sources of antioxidants. Examples include berries, grapes, and red to blue-colored leafy vegetables. The antioxidant found in these foods is known as anthocyanin, which is also the compound responsible for their pigments.
Vitamin E, also known as tocopherol, is a fat-soluble vitamin that is also a popular antioxidant. It can be found in nuts, seeds, pumpkin, and red bell pepper. Beta-carotene, a type of carotenoid, is also an excellent antioxidant and is found in carrots and sweet potatoes. Lastly, lycopene is also one of the most well-known antioxidants, and tomatoes contain plenty of this.
The below-listed nutrients indirectly affect the condition of the connective tissues.
7. Vitamin D and calcium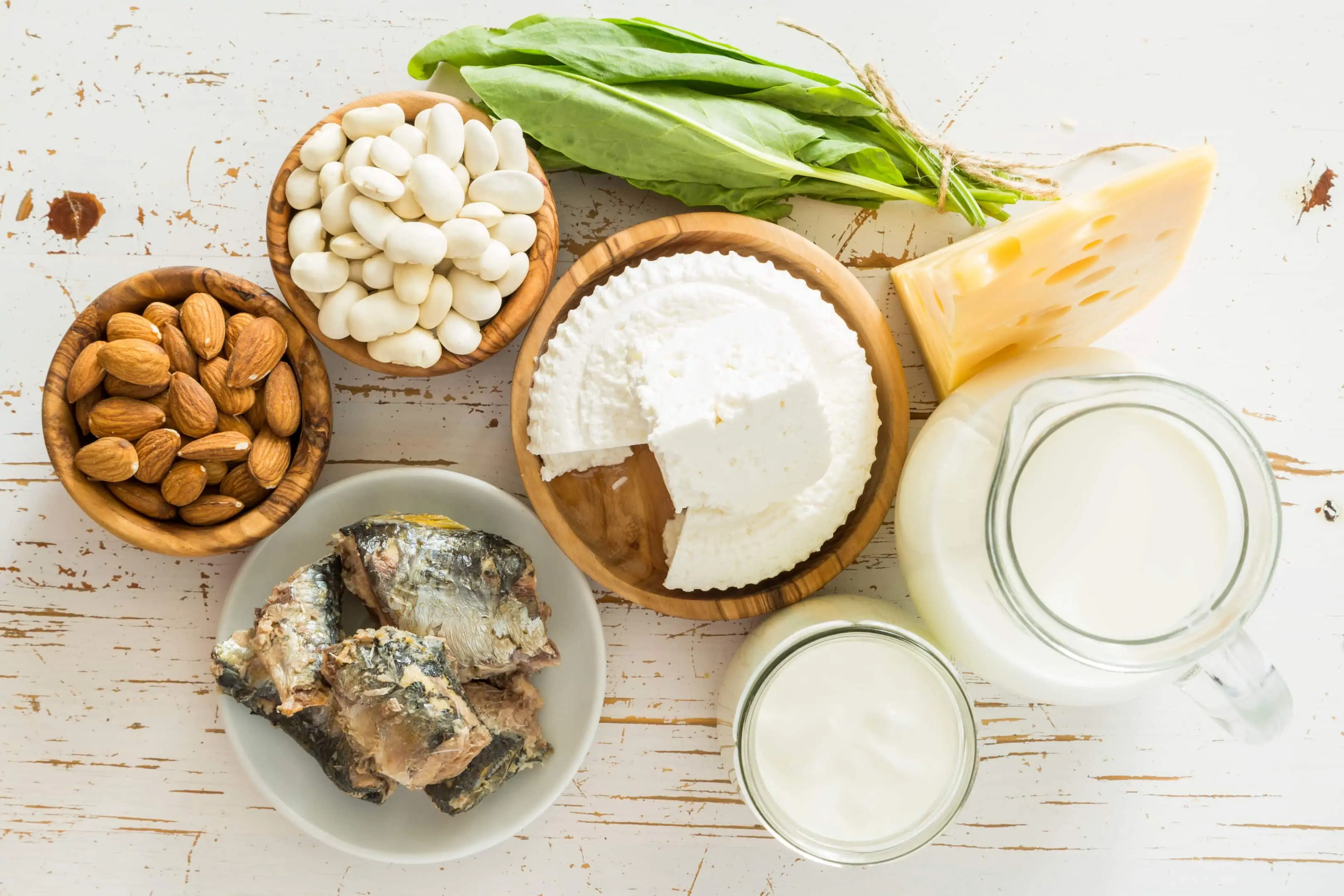 These two are going to be tackled together as their functions go hand-in-hand. We all know that calcium is the primary player in bone health, but did you know that vitamin D is just as important? Catalyzed by sun exposure, vitamin D is either synthesized by the body or obtained through diet. It aids in calcium absorption, which ensures that the bones' condition will be at the optimum level.
How do these relate to ligaments? Since the bones are where the muscles and connective tissues are attached, a healthy bone condition prevents damage to tendons and ligaments.
Foods that are calcium-abundant are dairy products, green leafy vegetables, and sardines. Sardines are also a good source of vitamin D, as well as salmon, tuna, mackerel, mushrooms, raw milk, eggs, and cod liver oil. It must be emphasized, though, that the body synthesizes vitamin D, and exposure to the sun promotes this process.
8. Fiber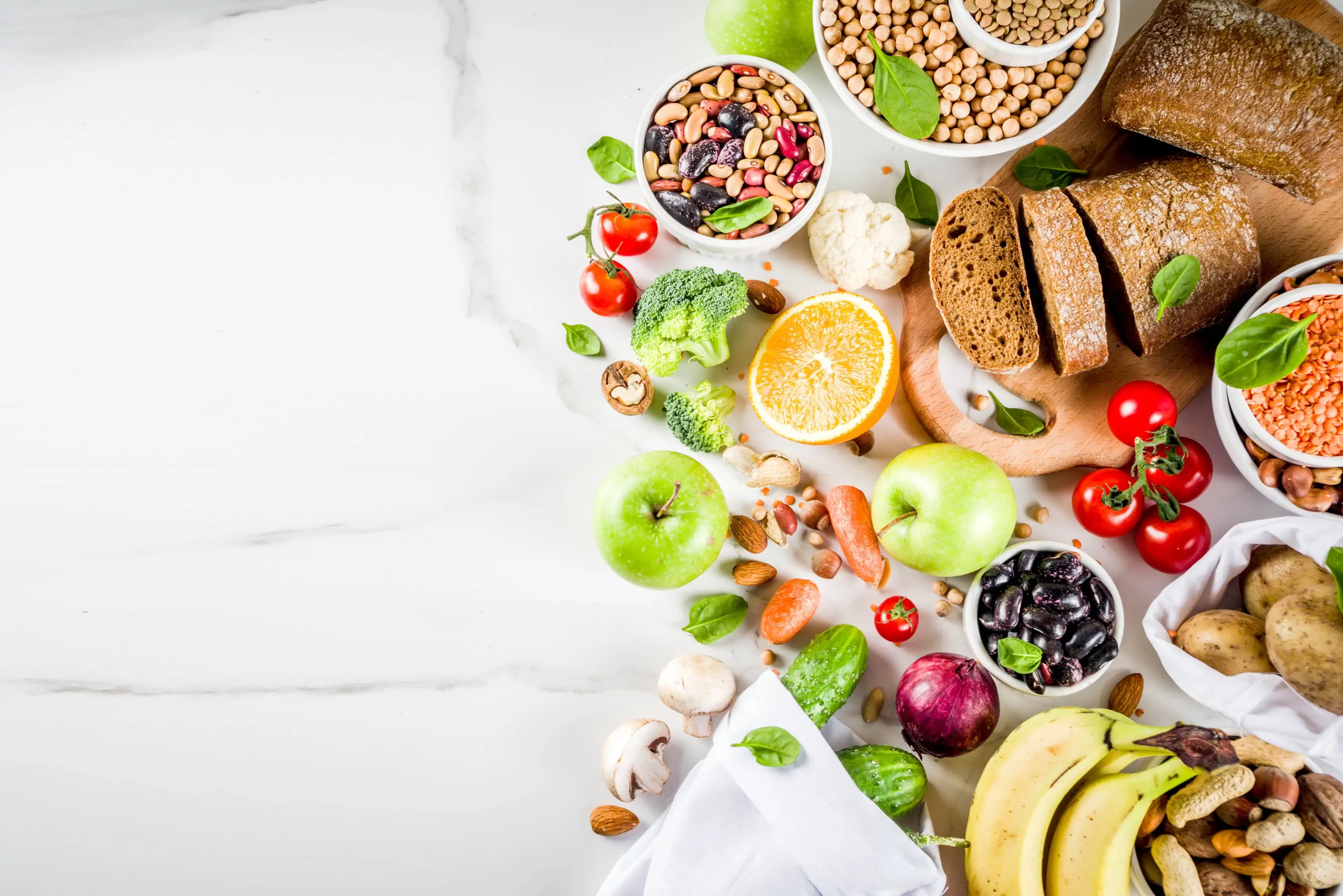 In recovery, the reduction in movement will result in decreased metabolism rate, so the burning of fats is slowed down. This can lead to weight gain, which negatively affects the connective tissues.
To prevent weight gain, it is recommended to eat more foods rich in fiber. Fibers give a feeling of satiety, preventing an individual from consuming more calories. The caloric intake must be proportionate with the physical activity, as the excess calories are what are converted to body fats. Conversely, an inadequate amount of calories will cause stress to the body, impeding the healing process.
A lot of foods are rich in fiber. In fruits, pineapple is a good example. Vegetables such as broccoli are also an excellent choice. Try replacing your cookies with wheat bread, white rice with brown or red varieties, and pancakes with oatmeal.
Other substances that play some role in maintaining healthy ligaments are vitamin A, magnesium, potassium, manganese, sulfur, silicon, vitamin K, boron, inositol, and arginine. Bone broth is also known as an excellent source of collagen and other nutrients necessary for ligament and tendon repair. It can be made from scratch, using beef or pork parts with bones attached, or from formulated powders ready for cooking.
Other medical treatments for ligament injuries
As mentioned at the beginning of this article, surgery is the last resort for ligament injuries. This is done when the ligaments are ruptured and if the person who is injured is an athlete. It is usually carried out when all other options such as physiotherapy and rehab do not work.
Medications, whether oral or topical, are also available to make the pain more bearable, though they must have a physician's nod. For self-treatment, you may look into the popular PRICE/R and HARM methods. These enumerate good practices and things to avoid, expediting the healing process.
Conclusion
Knee injuries involving the ligaments are devastating. It is a common joke that it is better to have a broken leg than hurt your knees. The rehab and medication are excruciating and seem to last a lifetime. Diagnostic procedures such as MRI (magnetic resonance imaging) are also often expensive.
To avoid this, we must take care of our ligaments. Nature has given us a bountiful set of foods that promotes ligament health. Coupled with a focused rehab and expert-led approach, many athletes have been able to recover from these scary injuries and have ended up becoming MVPs of their game.