Calcific tendonitis is a condition that can cause considerable pain and discomfort for those who experience it. It is characterized by the buildup of calcium deposits in the tendons, usually in the shoulder or hip joints. While there are several treatments available for this condition, including physical therapy, medication, and surgery, diet also plays a crucial role in managing symptoms. Certain foods can aggravate calcific tendonitis, causing inflammation and pain, while others can help alleviate symptoms. In this article, we will take a closer look at the foods to avoid with calcific tendonitis and what you should be eating instead to help manage this condition effectively.
Jump to: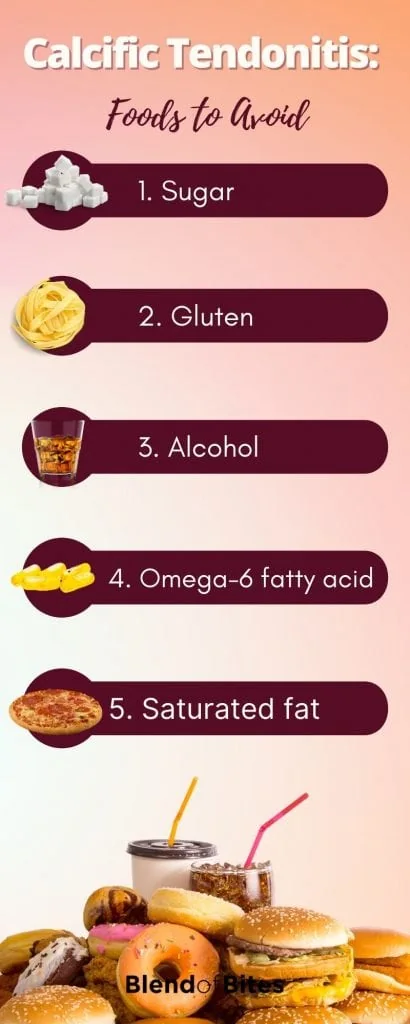 What is calcific tendonitis?
Most commonly affecting the shoulder's rotator cuff, calcific tendonitis is the result of a rigid deposit of calcium building upon the delicate soft tissue in the shoulder. Over time, the deposits slowly build-up, but symptoms do not become apparent until the deposit has completely formed. Once the deposits of calcium have built up, the soft tissue becomes inflamed, causing pain to the sufferer which often worsens considerably when the deposits of calcium are reabsorbed into the body.
There is no known cause for what can trigger this condition, though it is believed to be caused by general wearing down of the joint borne from normal usage. This can be exacerbated by aging, being more commonly seen in those over forty years of age.
Symptoms of calcific tendonitis
If you think you may be at risk of suffering from calcific tendinitis, these are some symptoms you may experience. However, it is important to note that these symptoms may also be caused by a host of other conditions, so it is imperative to consult your regular medical practitioner to check it out.
An unexpected pain
Sharp pain triggered by the movement of the joint
Rigidity and stiffness in the joint
Decreased range of motion in the joint
Loss of sleep due to pain
Discomfort of the joint when touched
Degradation of the muscle
What are the risks of inflammatory foods?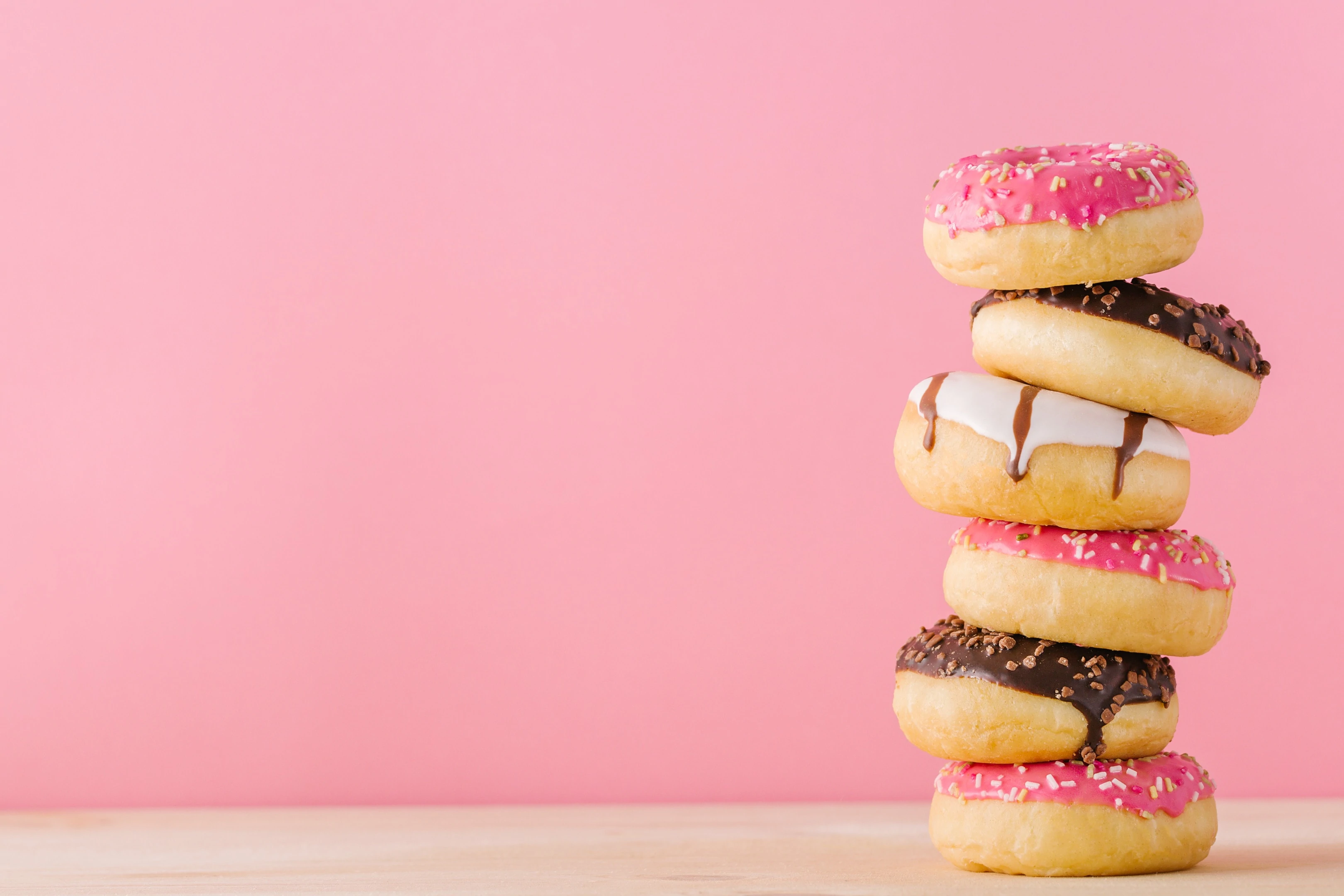 You are what you eat! So, if your condition stems from inflammation, you should make an effort to limit the number of inflammatory foods you consume, to help ease any pain you may be suffering from, and to further your healing process.
One of the best things you can do for your body is to avoid the excessive consumption of sugar. Regularly drinking sugary drinks has been proven to increase levels of uric acid, which as a result, causes resistance to insulin and an increase in inflammation.
It probably won't surprise you to know that the foods which cause inflammation are also considered to be harmful to most other facets of one's health. Processed foods, high-sugar snacks, and sodas, refined carbohydrates—all of these foods will not only cause inflammation but also contribute to a variety of other health issues and chronic diseases like heart disease and type 2 diabetes. For these and other illnesses, inflammation is a salient feature when it comes to their development.
In addition to these easily categorizable illnesses, inflammatory foods also swiftly and directly cause weight gain, which in turn puts one at a higher risk of excess inflammation, though it is not the sole driving force in doing so.
Keeping all this in mind, the best thing you can do for your body is to fill your diet with delicious and nutritious anti-inflammatory foods and keep the inflammatory foods (which contain inflammatory markers such as C-Reactive Protein and trans fat) to a minimum.
This is what you should avoid in your diet
Since saturated fats are commonly found in indulgent foods like cheeses, pasta, and red meat and are known to trigger inflammation, it's best to avoid foods that contain these inclusions:
Refined carbohydrates
MSG
Trans fats
Aspartame
Omega-6 fatty acid
Alcoholic beverages
Let's have a more detailed look at the ingredients and foods which you should do your best to avoid!
1. Sugar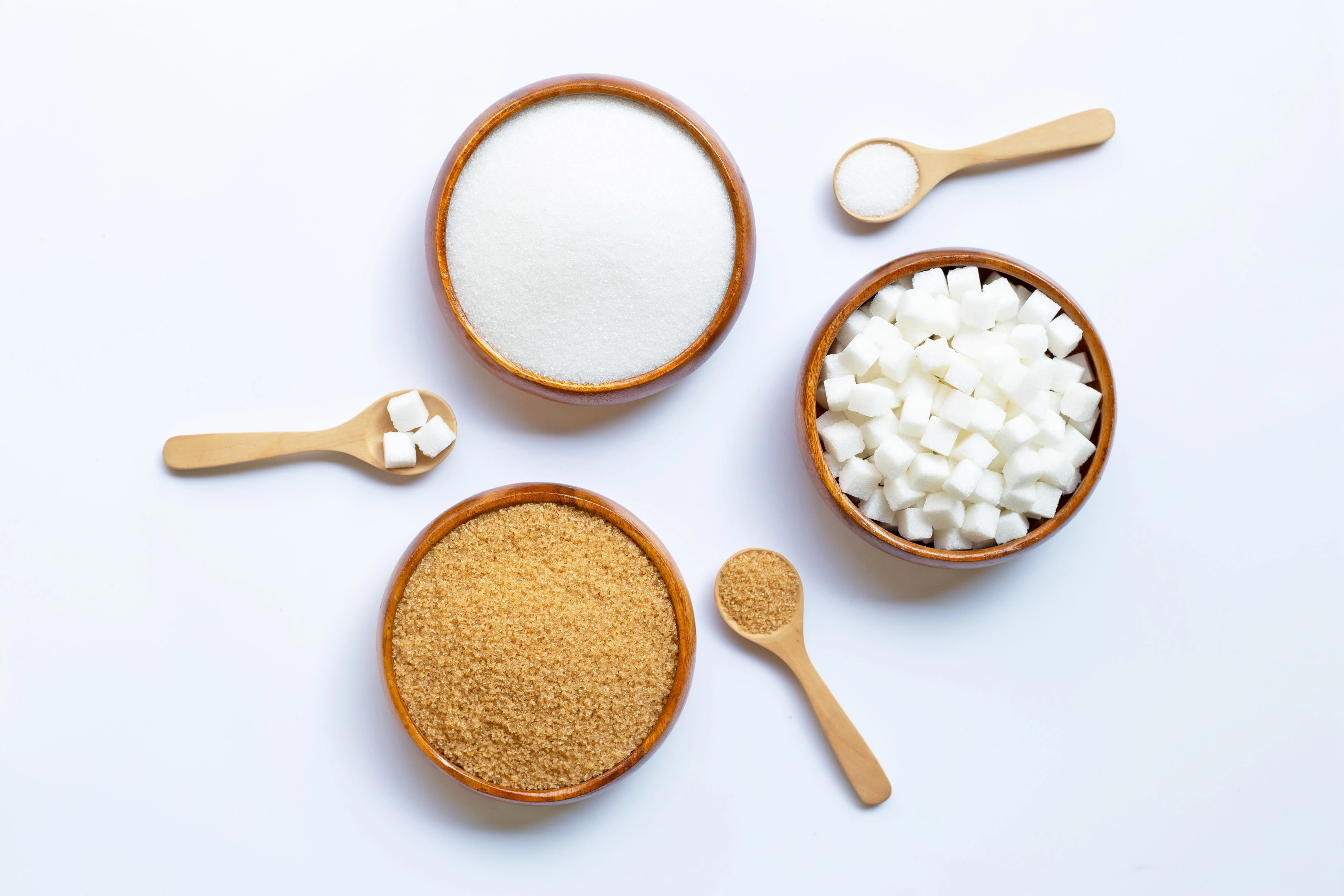 Sugar is the number one thing you should try to stay as far away from as possible when trying to alleviate pain from calcific tendonitis and other inflammatory issues. Processed sugars trigger the release of pro-inflammatory chemicals within your body, which causes joint inflammation. Instead, try to swap the sugar in your diet for a healthy, non-processed alternative like stevia or raw organic honey.
2. Gluten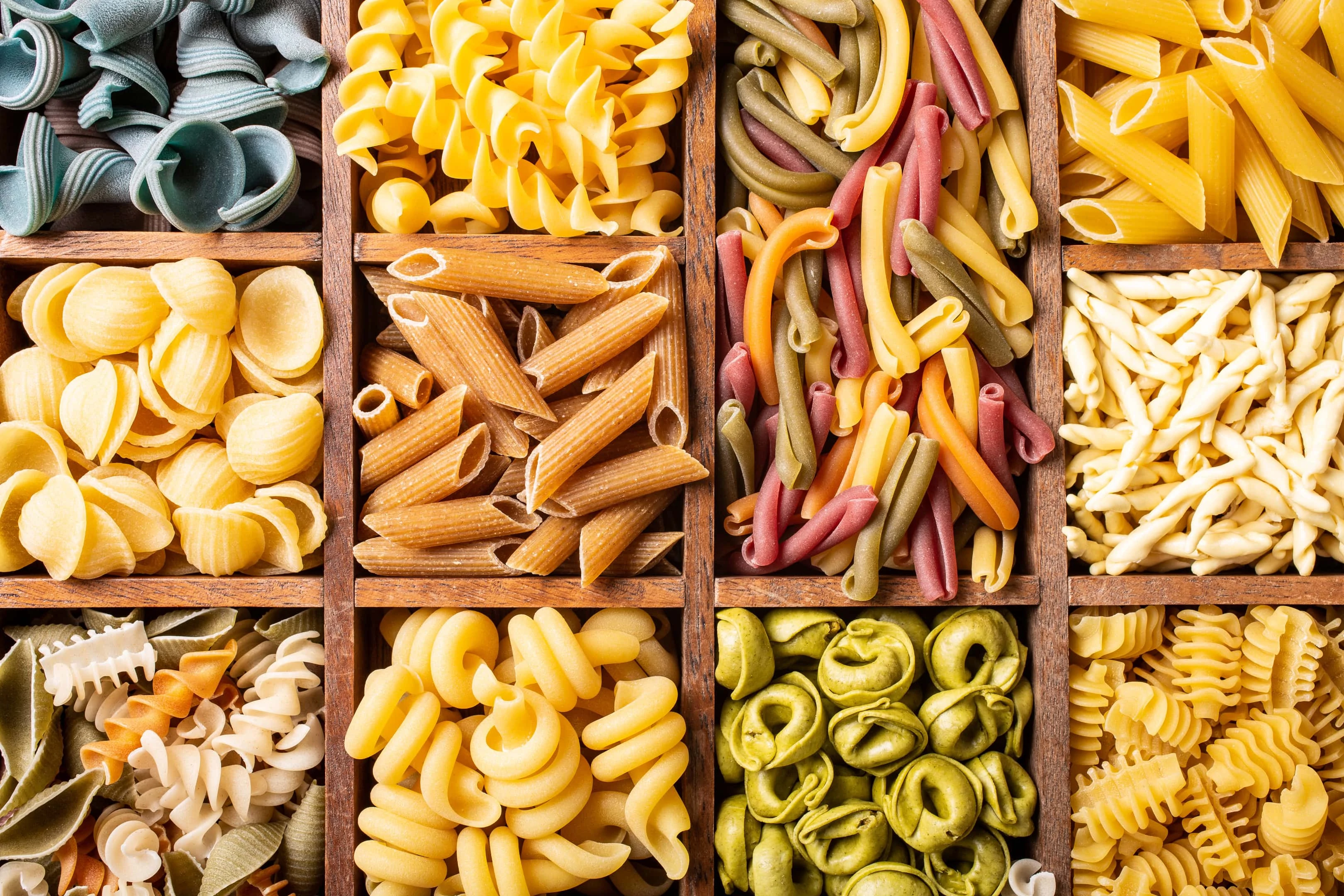 Gluten is the proteins present in barley, wheat, and rye, among other grains. Gluten triggers inflammation within the small intestines which in turn, affects your other organs and soft tissue, like your joints. Consider switching up your diet to one which is gluten-free to help ease your symptoms.
3. Alcohol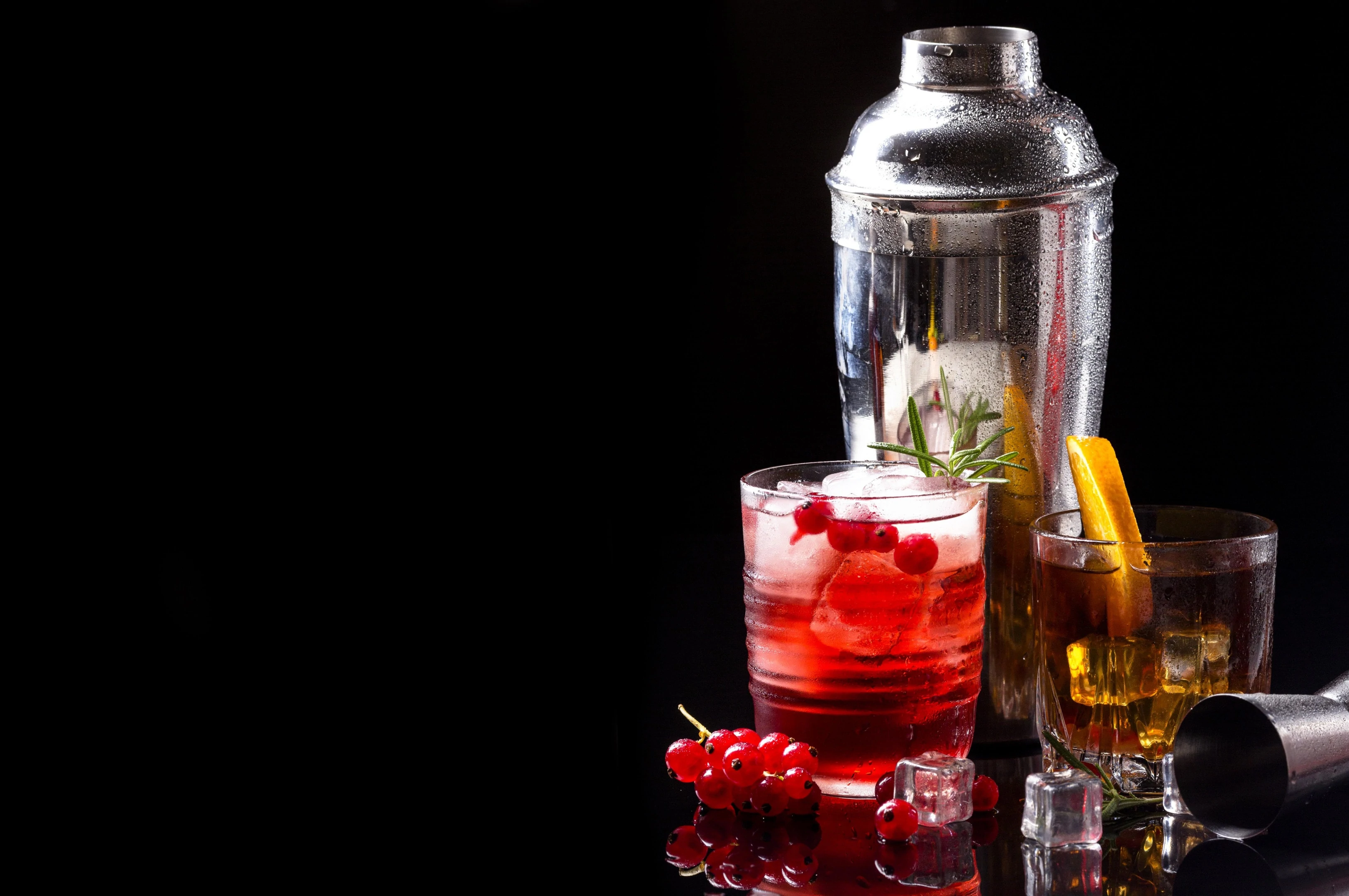 For people with or without health issues, it is best to only consume alcohol in moderation. However, if you suffer from calcific tendonitis, it is especially important to keep your alcohol consumption to a minimum. Drinking alcohol disrupts the regular functioning of your gut, which triggers a total systemic inflammatory response. This inflammation will also affect your organs and soft tissues, including your joints.
4. Omega-6 fatty acid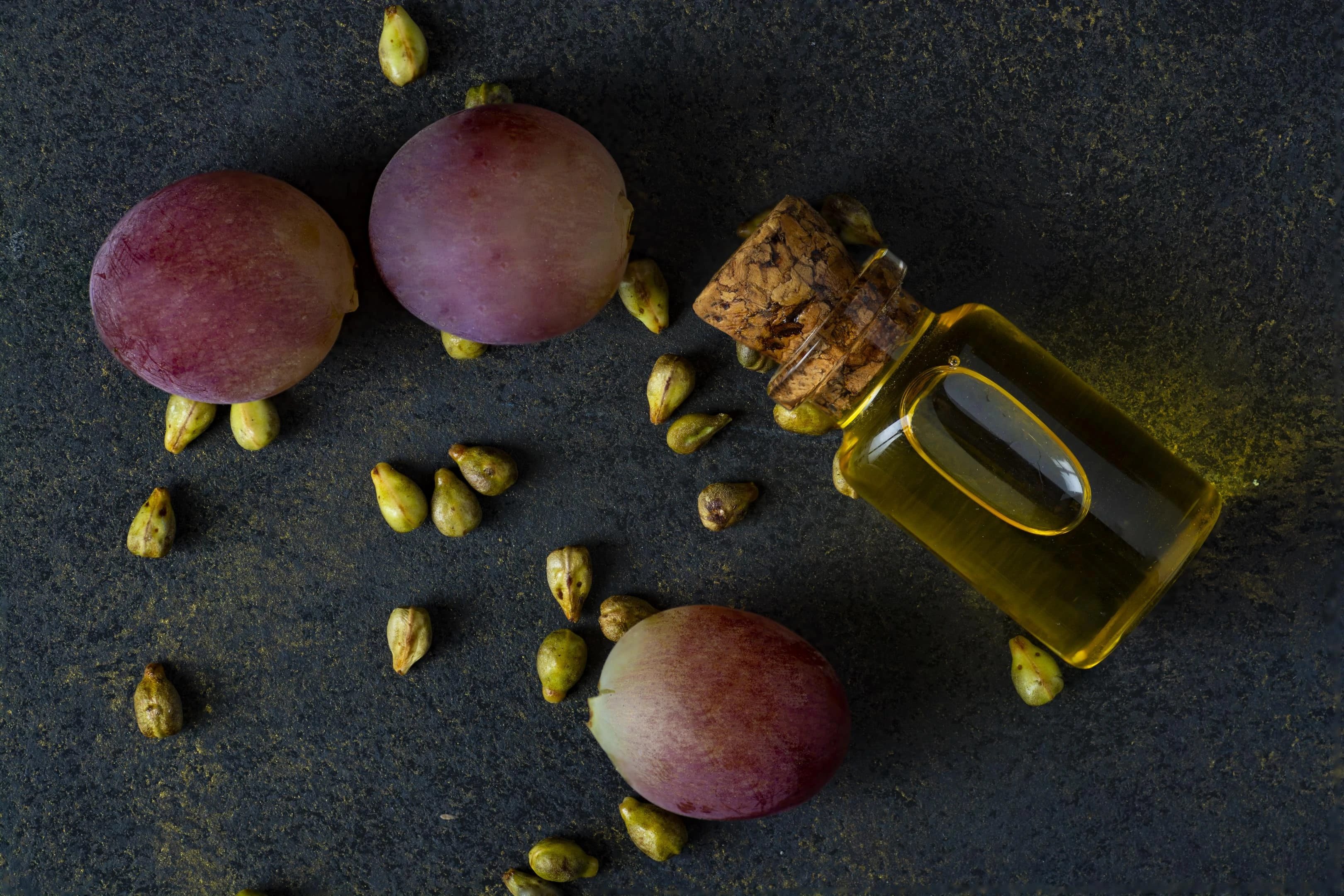 Omega-6 fatty acids are integral for the natural growth of your body in a normal developmental scope, but it's important to maintain the delicate balance between healthy levels and unhealthy levels since they trigger the release of pro-inflammatory chemicals within your body, which causes joint inflammation. They are present in most types of mayonnaise and creamy dips or salad dressings, as well as in deep-fried and commercially-produced snack foods.
Look out for omega-6 fatty acids in these oils:
Grape-seed oil
Soy oil
Peanut oil
Vegetable oil
Corn oil
5. Saturated fat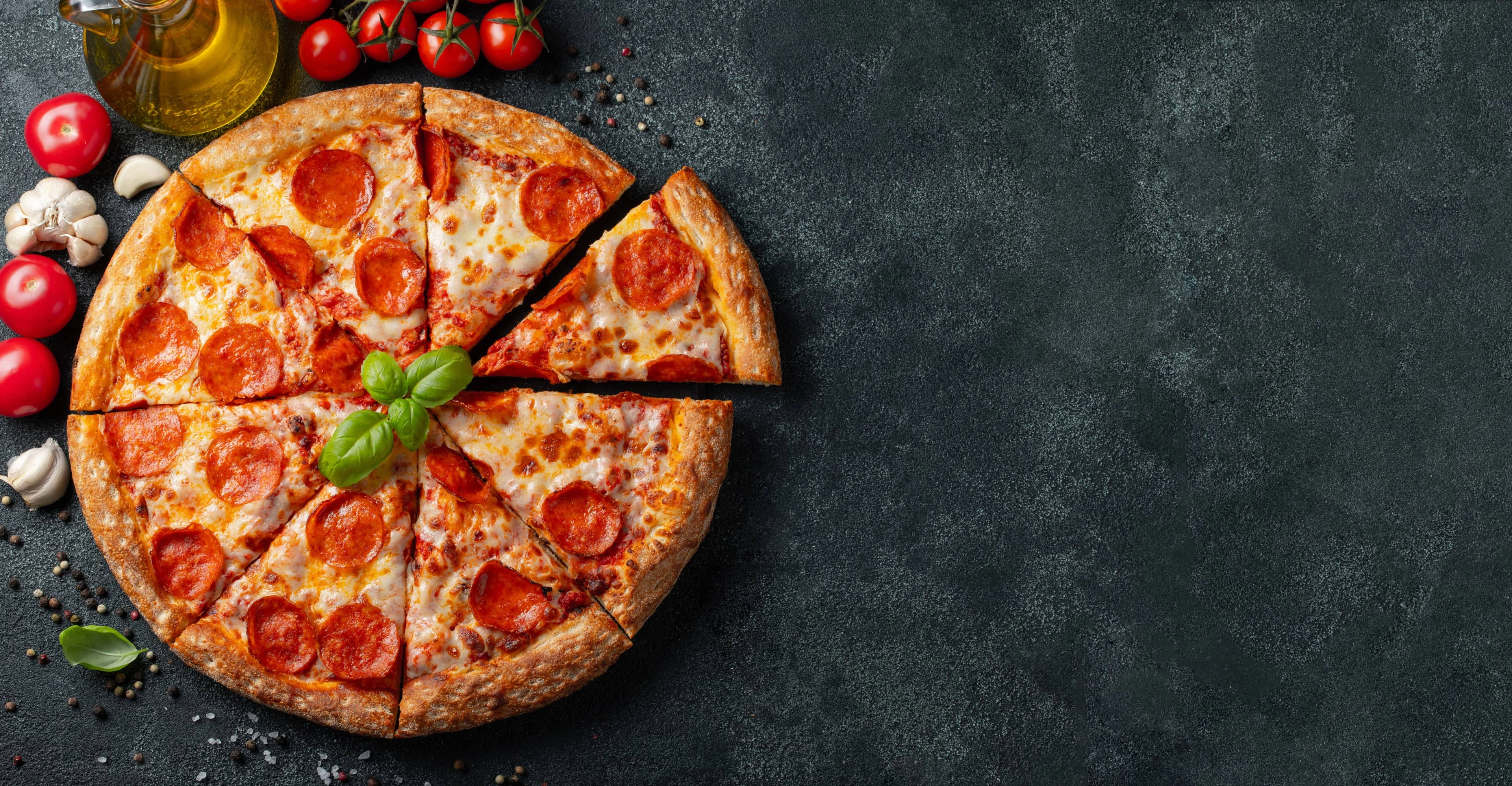 A diet that includes a lot of saturated fats wreaks havoc on your system concerning inflammation, and if that's not bad enough, it also significantly heightens your risk of suffering from heart disease. In the United States, the top two sources for the consumption of saturated fats are pizza and cheese. High-fat, grain-based foods, processed meat products, and full-fat dairy are also heavy in saturated fat, and ought to be consumed in moderate amounts in an attempt to reduce inflammation and lower the risk of heart disease.
Some anti-inflammatory foods to get you started
If it feels like you've just been told that you can't eat anything anymore, we've got you covered on that front too! As a general rule of thumb backed up by the FDA, it is recommended to eat a diet that includes two-thirds of fruit, vegetables, and whole grains; and one-third of low-fat dairy and lean protein. A Mediterranean diet is perfect for reducing inflammation and improving your overall cardiovascular health.
Just like there is a long list of foods including triggers that directly cause inflammation, there is a multitude of foods that can actively work towards decreasing inflammation and alleviating joint and muscle pain. So that means you can snack and reduce your symptoms, all at the same time—a dream scenario for those suffering from calcific tendonitis!
1. Fish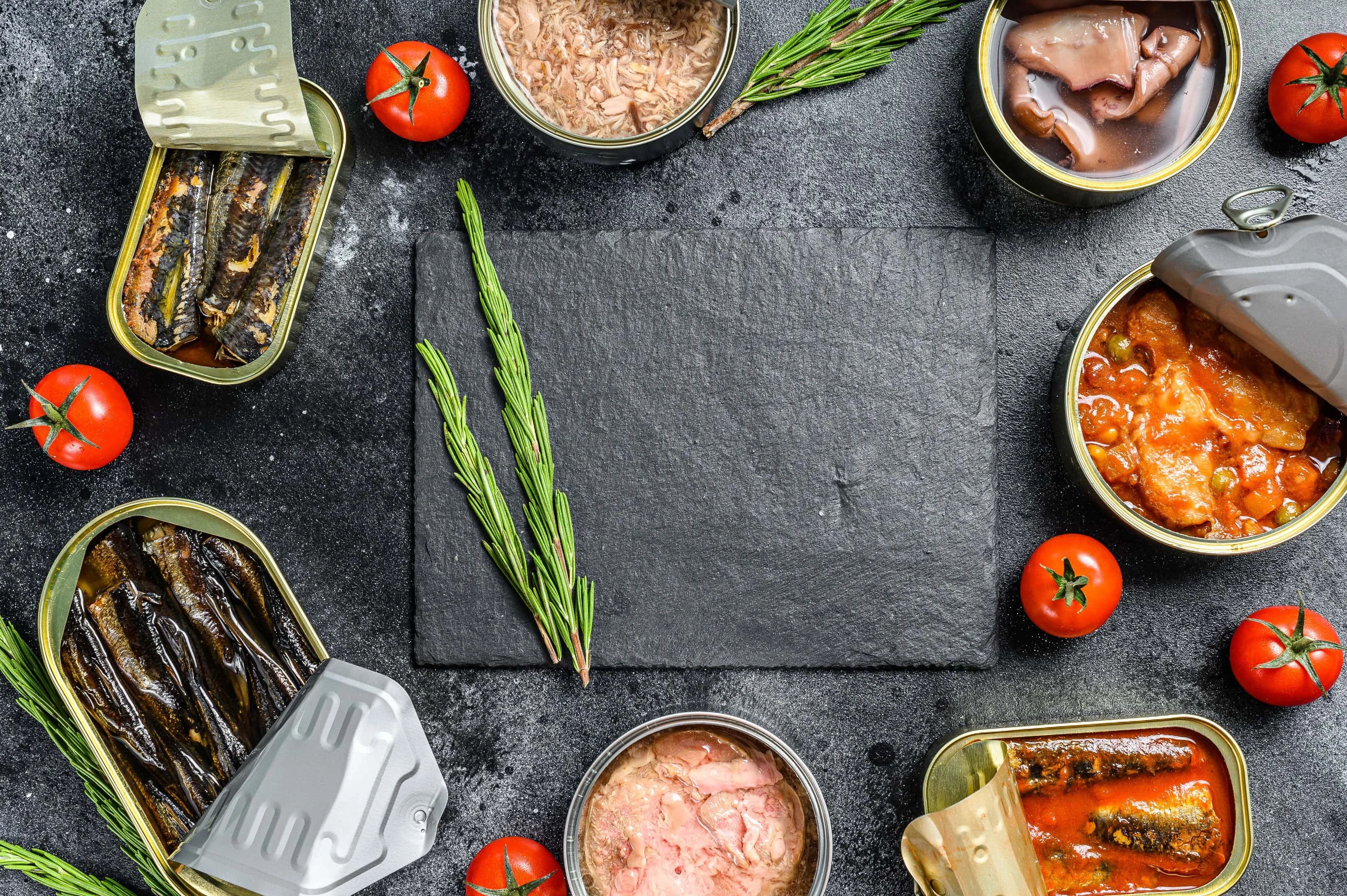 Salmon, mackerel, tuna, and sardines—these fatty fish are all packed with omega-6 fatty acids' angelic counterpart, omega-3 fatty acids! If you consume more than one serving of fatty fish per week, your anti-inflammatory diet will be supplemented, and you will be one third less at risk of developing conditions caused by joint tissue inflammation. If you just can't stand the way that fish tastes though, don't despair! You can simply take fish oil supplements that contain an omega-3 fatty acids ratio of 2:1 EPA to DHA.
2. Leafy greens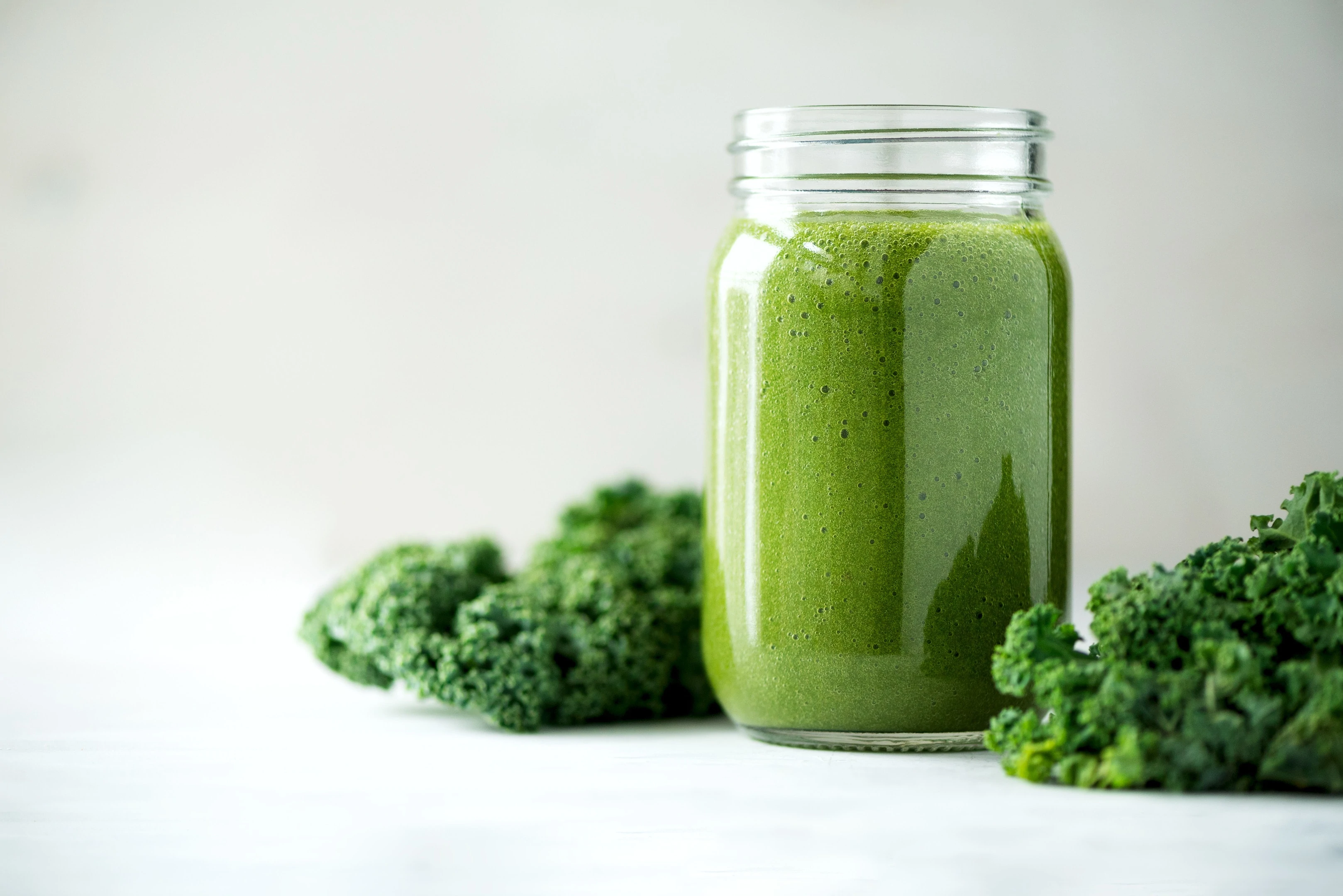 We all know how healthy leafy green vegetables are! But green heroes like spinach, kale, and Swiss chard are full to the brim of antioxidants, which fight against inflammation. If you just can't choke down a salad, try packing your greens into a yummy fruit smoothie or juice, bake some kale in the oven to make crunchy kale chips, or throw some bok choy into a stir fry.
3. Nuts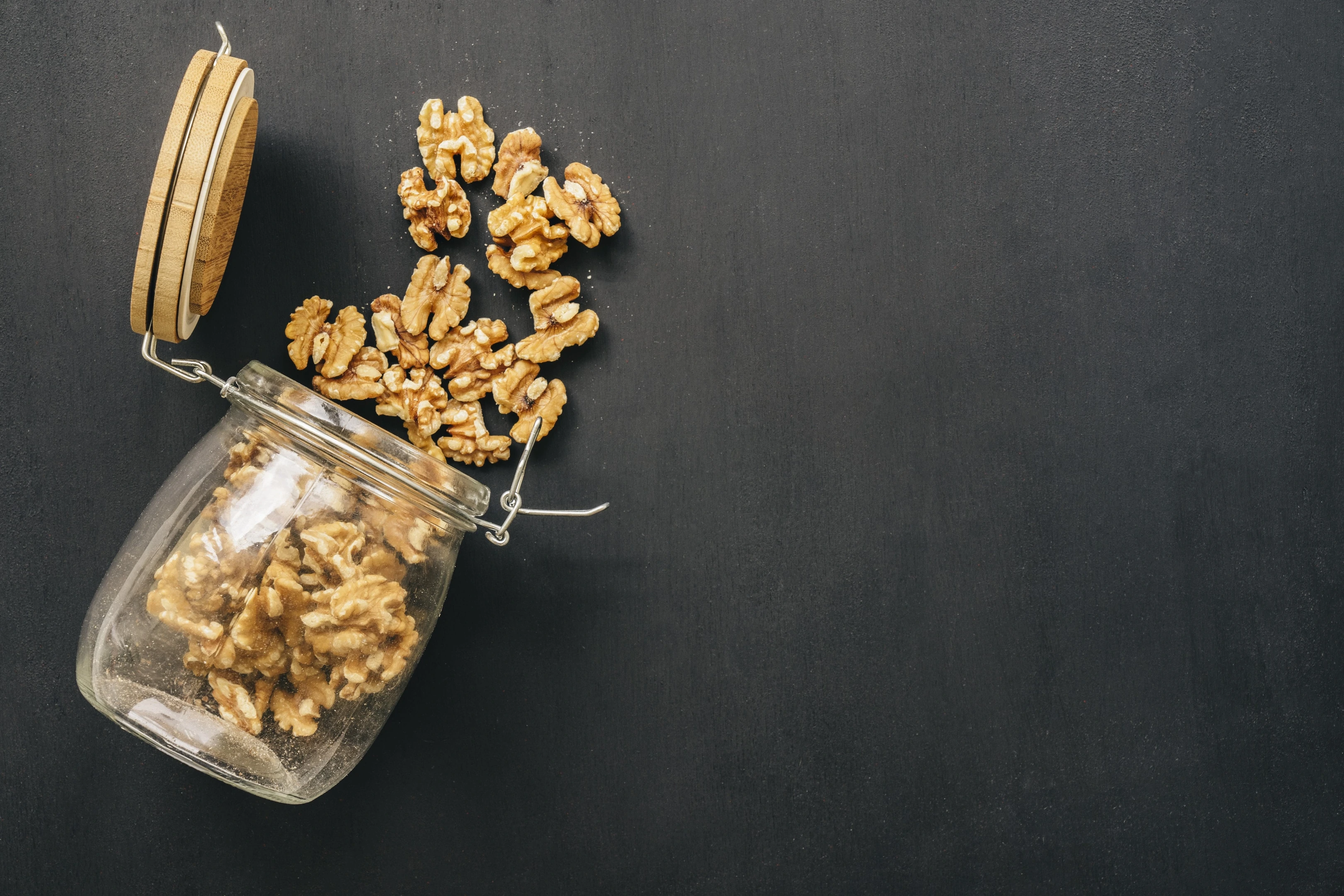 Almonds, walnuts, and other nuts are tiny but mighty! Nuts are packed with monounsaturated and polyunsaturated fats, both 'healthy' fats, as well as omega-3 fatty acids, all of which make the dream team of fighting inflammation and heart disease. An important caveat to watch out for is many packaged nuts, especially peanuts, contain added oils which could add to the very inflammation you're trying to avoid. So make sure you're purchasing raw nuts without additives, and you can start snacking!
4. Berries and fruit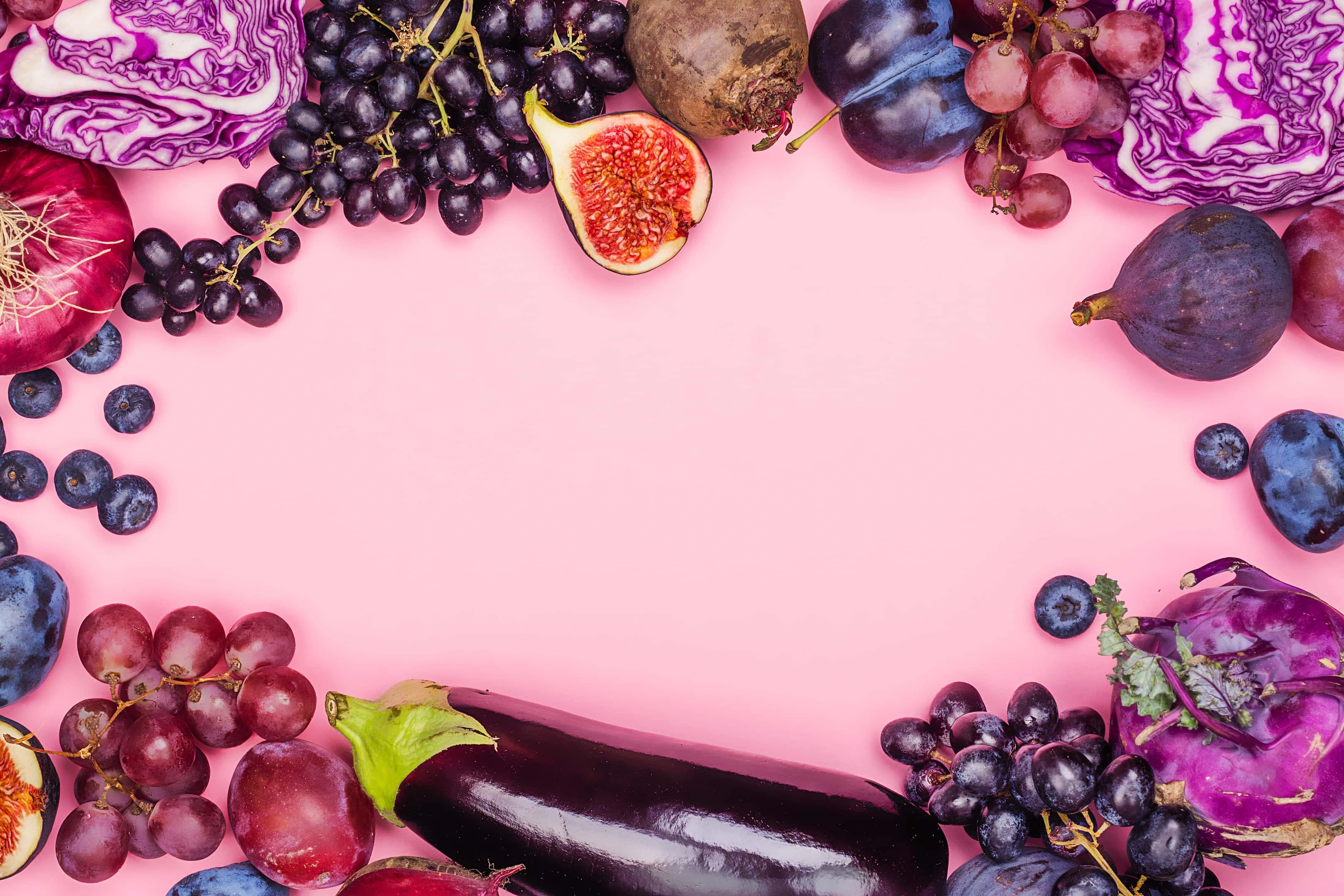 Brightly colored fruit and berries contain a wealth of antioxidants, and a great punch of fiber! A quick sign to look for in your fruit is the color—the brighter the color, the more antioxidants it contains. Fruit and berries like plums, blackberries, and grapes which are dark blue and purple, and cherries, papaya, pineapple, and other red, orange, and yellow fruit, are what you should be aiming to fill your fruit bowl with.
5. Chia and flax seeds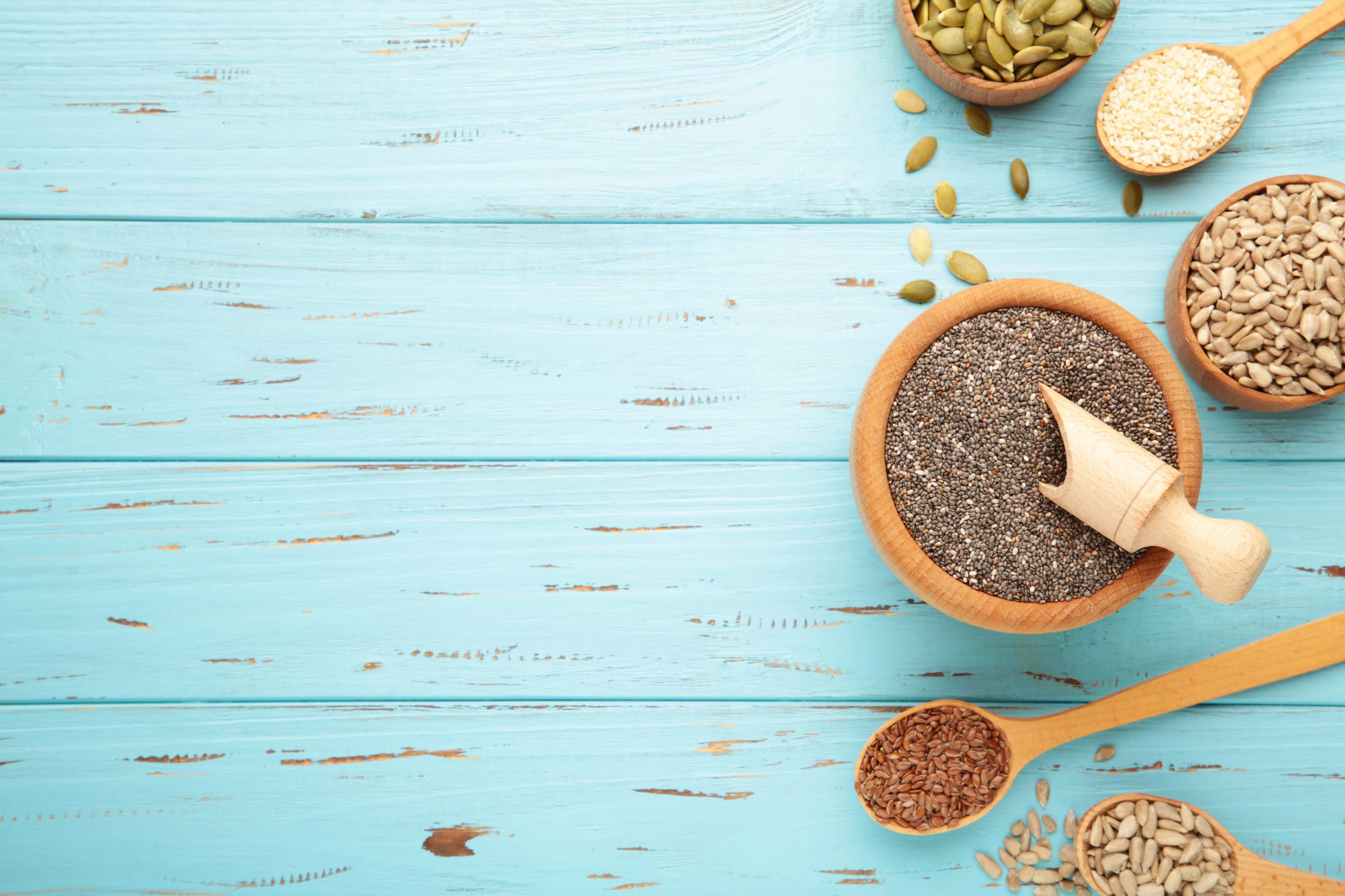 If you thought we were done raving about the wonders of omega-3 fatty acids, you were wrong! Chia seeds' and flax seeds' levels of omega-3 fatty acids—proven fighters of inflammation—are off the charts! Try making a delicious smoothie bowl with some antioxidant-filled berries and leafy greens, and top it off by sprinkling a tablespoon of chia seeds or flax seeds over it.
6. Turmeric and ginger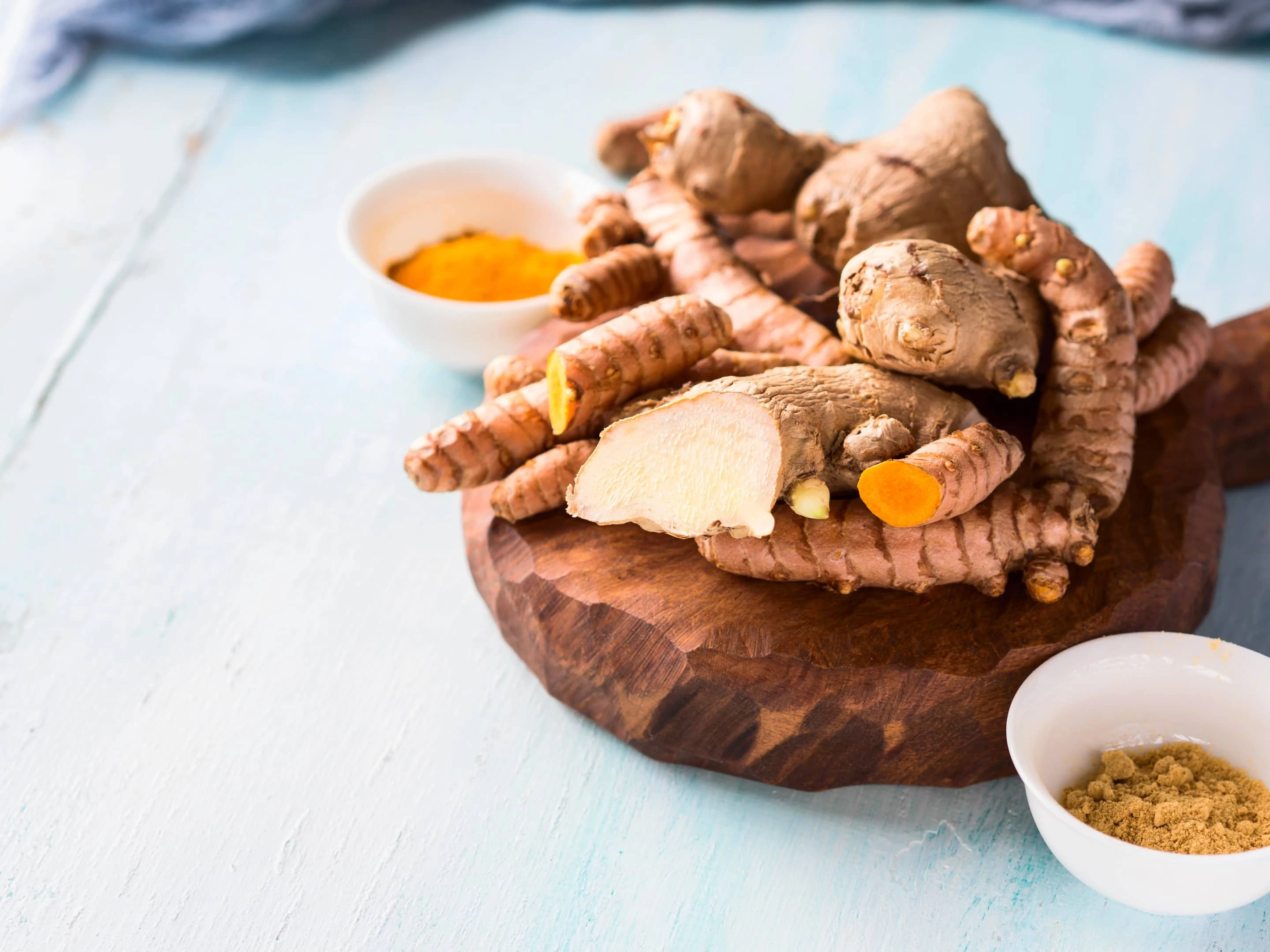 Turmeric and ginger don't just add vibrant color and rich flavor to your food, they are also full of the anti-inflammatory micronutrient, curcumin. It is incredibly effective in easing symptoms of inflammatory conditions like calcific tendonitis, as well as many other conditions like metabolic disorders, anxiety, and degenerative eye diseases. You can try adding a spoonful of turmeric into your curries, brewing it into a tea, or adding it into dry rubs for meat! If you dislike turmeric though, it is easy to find a curcumin supplement that you can take without having to taste it.
7. Green tea and coffee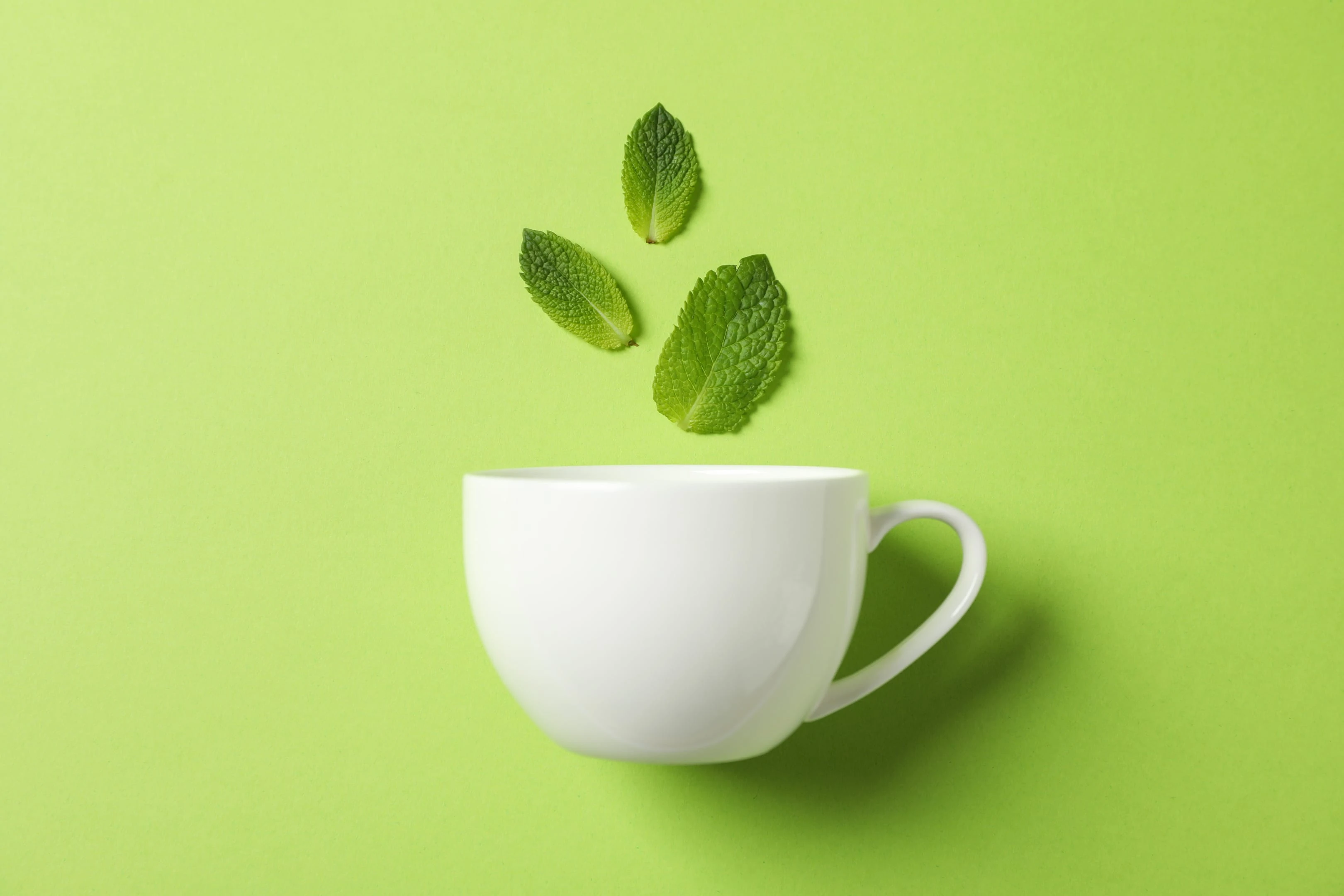 If by this point you're starting to feel a bit stuffed, you can also sip on a nice hot drink to help you reduce inflammation. Green tea is full of antioxidants while coffee is packed full of polyphenols and other anti-inflammatory compounds. So by starting your day with a nice energizing coffee drink, and ending your evening with a cup of green tea—to which you can add some ginger and turmeric—you'll be easing your symptoms in one of the most pleasant ways possible.
8. Beans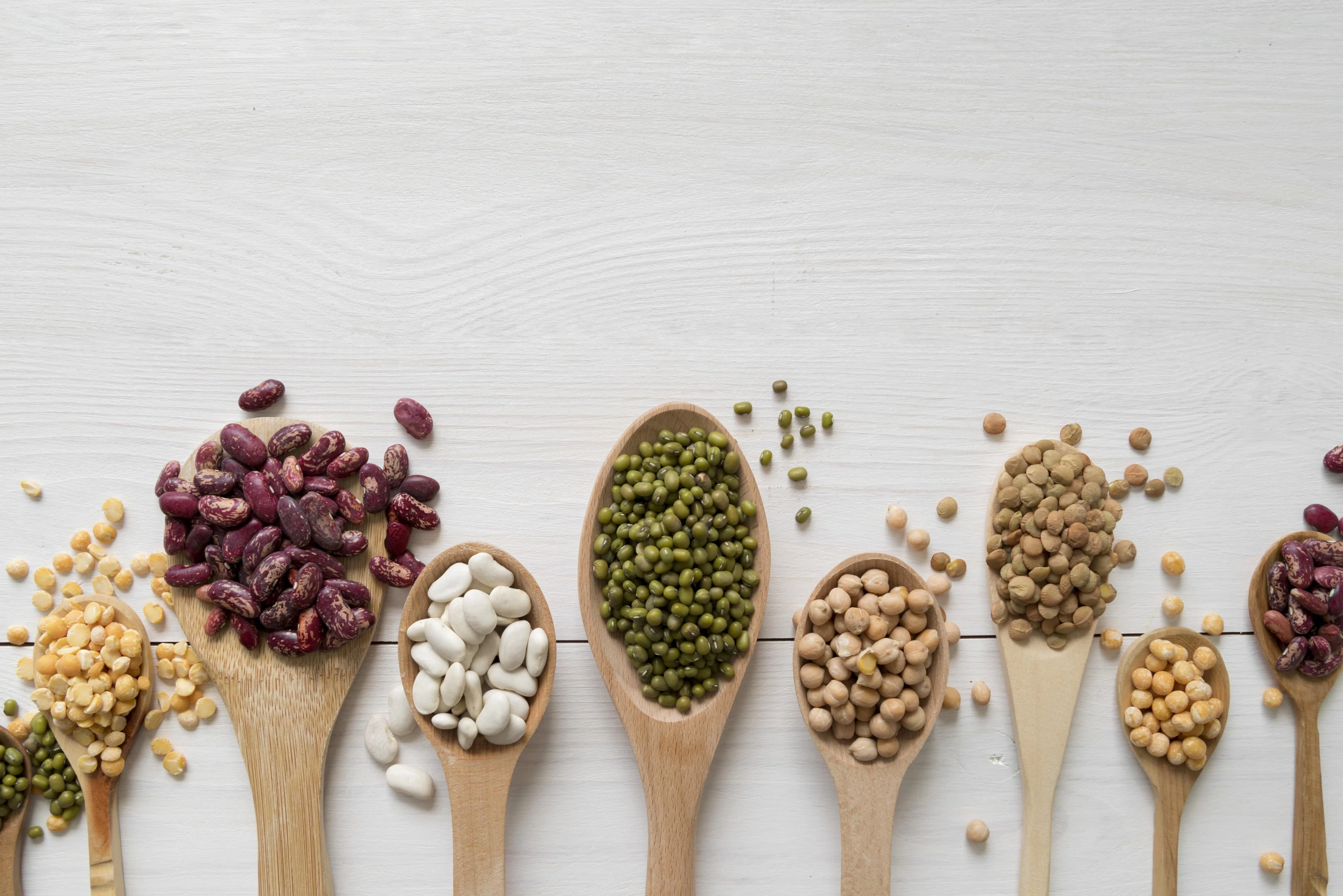 Legumes like lentils, kidney beans, and string beans are all fiber-rich and full of antioxidants that work together to alleviate inflammation and ease symptoms of calcific tendonitis. Another great benefit of beans and legumes is their protein levels. If you are trying to cut back on red meats to ease inflammation, any protein you may be missing out on can be easily supplemented by adding more delicious beans into your diet! Try adding them into a bright salad with lots of leafy greens, or even a delicious vegetarian chili.
What's the bottom line?
Managing inflammation and inflammation-related symptoms by switching to a healthy, balanced diet is one of the best things you can do if you have calcific tendonitis. By avoiding inflammatory foods that are often nutrient-sparse, high-fat, and extremely processed, it is easier to maintain one's weight, which lowers your risk for cardiovascular conditions as well as easing the pressure put on your joints. This is especially important when suffering from the joint pain which comes along with calcific tendonitis.
Even so, it must be acknowledged that this is all a huge change to make, and it won't be easy to implement overnight. Everyone is different, and there's no reason to cut things out if they aren't negatively affecting you. You can choose to try an elimination diet to help you identify the specific foods which are causing your condition to worsen. To do so, eliminate all inflammatory foods from your diet for a whole month. Then, every week or so, reintroduce one particular food. If you notice an unpleasant effect like the return of pain in your joints, you'll know not to reintroduce that food any further.
It is more than worth it to put the effort in to fix your diet in pursuit of alleviating the symptoms of calcific tendonitis, but it is not an all-encompassing solution. Even by doing everything right, daily use of your joints, coupled with age and environmental factors will still cause wear and tear of joints despite your diet.
Don't lose hope or let this discourage you though, an anti-inflammatory diet will still make a monumental difference to the inflammation which causes pain with calcific tendonitis if you stay consistent with it — and minimizing that pain will make all the effort worth it in the end!