The situation of a cold uterus occurs when the uterine lining of the womb does not react adequately to the female progesterone. Most women with this condition may show signs of a decrease in basal body temperature or a slowly rising temperature. The symptoms of this medical condition include dark-colored menstrual blood, lower back pain, menstrual cramps, reduced sexual desire, cold hands, and cold feet.
Cold uterus is known for tampering with the natural temperature that is necessary for the embryo to grow, causing a temperature decrease, and preventing blood circulation in the uterus. The only way to remedy this condition is to warm the uterus by increasing the temperature, which in turn regulates the progesterone at normal levels. This helps metabolic activities in the body, but also allows the uterus to function properly and receive nutrients, which then recreates the natural nurturing environment for the embryo.
It can take about 7 to 8 days after conception for the embryo to merge with the uterus. The uterus merging with the embryo enables the blood vessels to link them to the mother's body for nutrient supply. This connection is kept until the placenta formation weeks later, which now becomes the primary pipeline for food supply. During this time, any form of abnormality or weakness in the uterus will cause embryo defects, such lack of nutrient supply might lead to abnormal fusion or implantation, which causes a miscarriage.
The typical causes of a cold uterus may include constant intake of cold temperature drinks or foods; this has an even greater effect on the uterus during the menstrual cycle. Other causes include staying in air-conditioned spaces or cold weather for long periods, being a vegetarian, and consumption of too many raw fruits and vegetables.
Habit changes like using hot water, having a warm foot bath for fifteen minutes, and using heating pads to warm the uterus area before sleep every night can help when treating a cold uterus. More importantly, the consumption of excellent foods for cold uterus can reduce your symptoms in no time, thereby increasing your fertility chances. The foods in this category can also make your kidneys healthy and improve blood flow. Here are 10 foods for cold uterus.
Jump to:
10 helpful foods for cold uterus
1. Coriander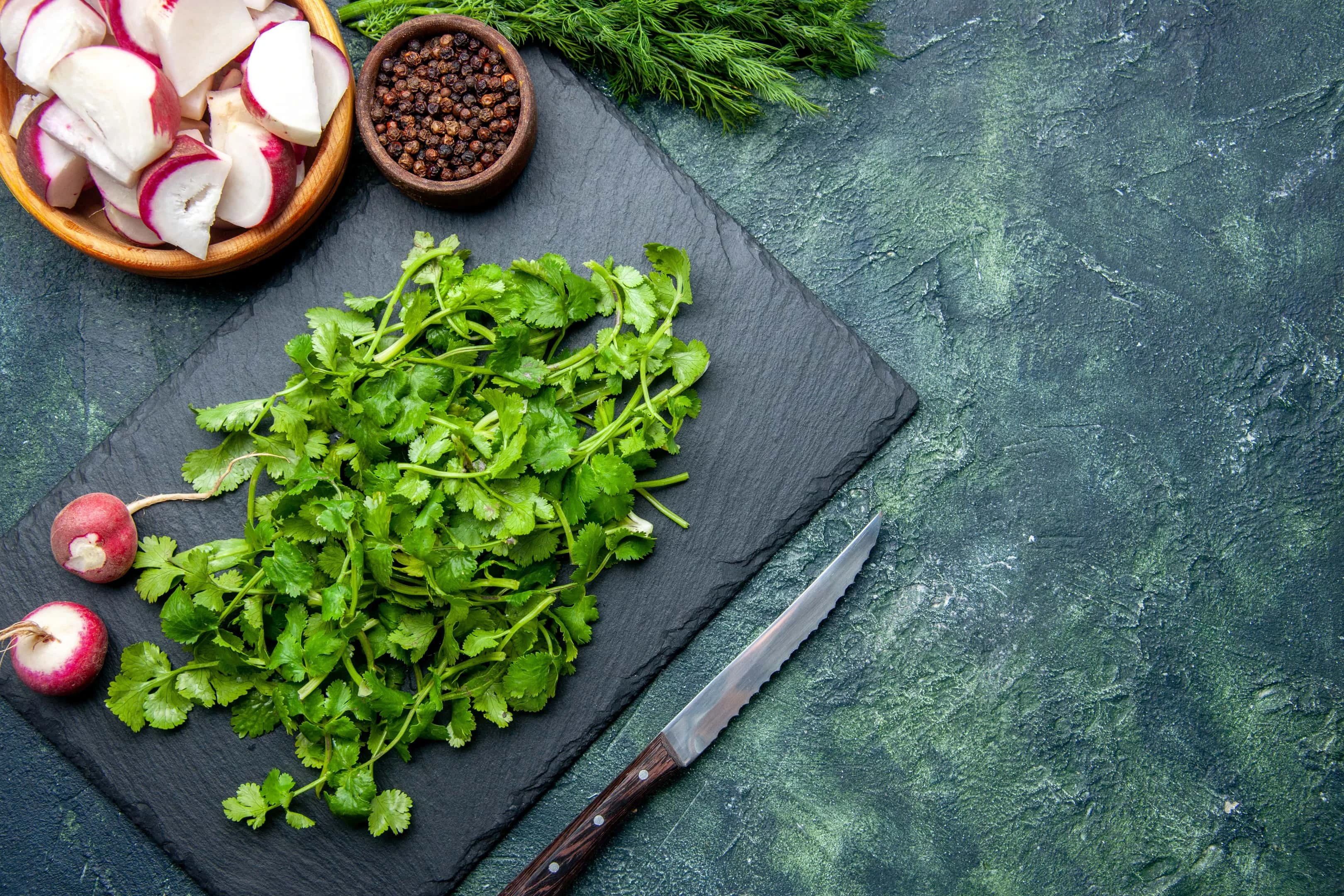 Coriander is an herb used in many international dishes. It originates from the Coriandrum-sativum plant and is of the same family as carrots and parsley. The seeds of coriander are used when dried or ground. The oil and extract versions help lower blood sugar levels, and it offers several antioxidants that stifle cellular damage. It fights off inflammation and boosts your immune system. It is good for cold uterus conditions as it increases the overall body temperature and adds heat. Coriander seeds can be boiled in water and the subsequent mixture can be drunk to improve body heat. It also relieves menstrual cramps and joint pain or swelling.
2. Bay leaves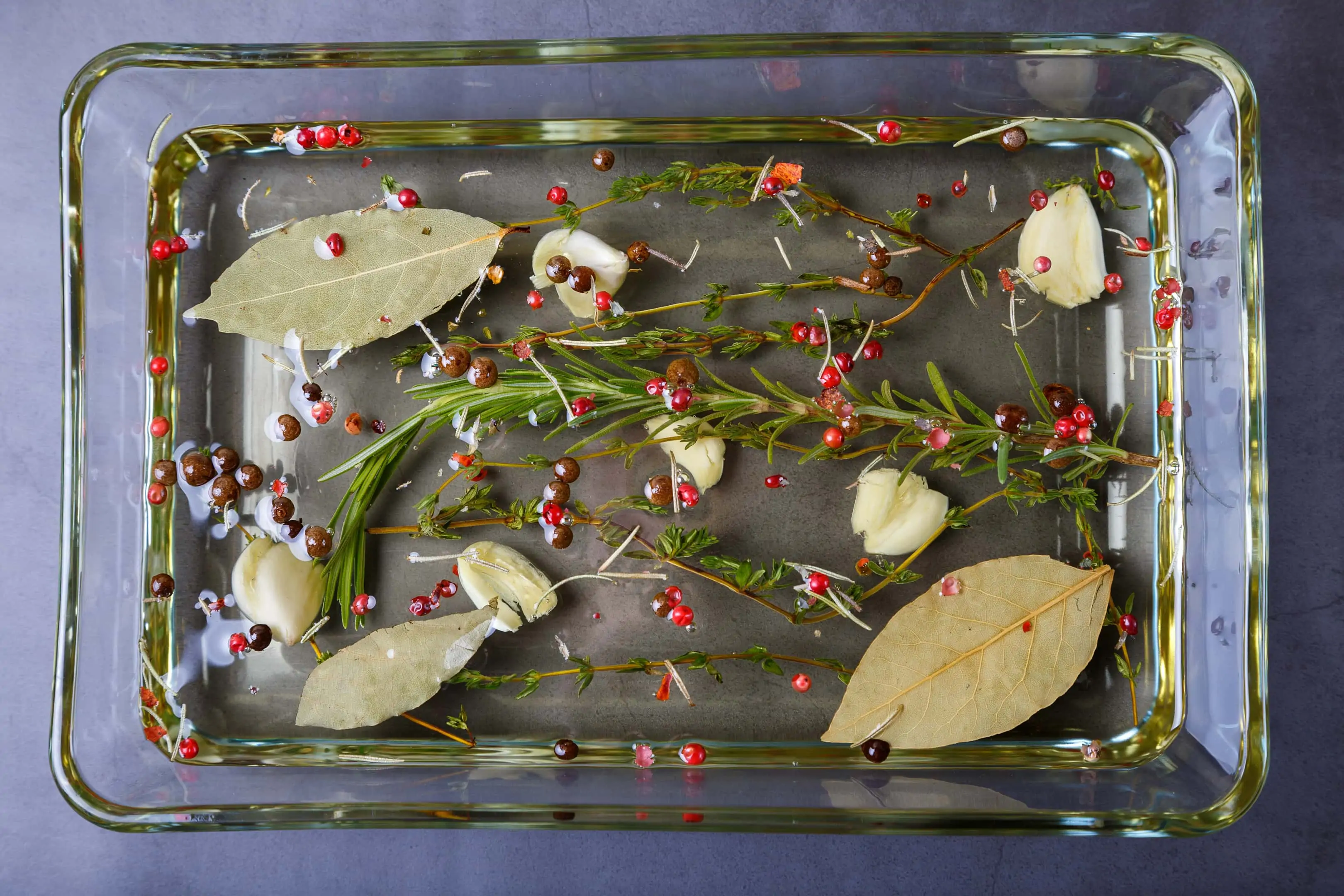 Bay leaves are rich sources of vitamin A, iron, vitamin B, potassium, magnesium, and calcium. They effectively grant relief from migraines. They have a strong positive effect on the gastrointestinal system as an excellent diuretic that reduces blood toxicity. The organic compounds in bay leaves are very helpful for stomach upsets, digestion, and cold body temperatures. When boiled and drunk like tea, they effectively supply enough warmth to your bowels and increase body temperature, while aiding bowel movements. They also have other health benefits like preventing cancer, reducing anxiety and stress, anti-inflammatory properties, treating respiratory conditions, hair care, and diabetes management.
3. Cloves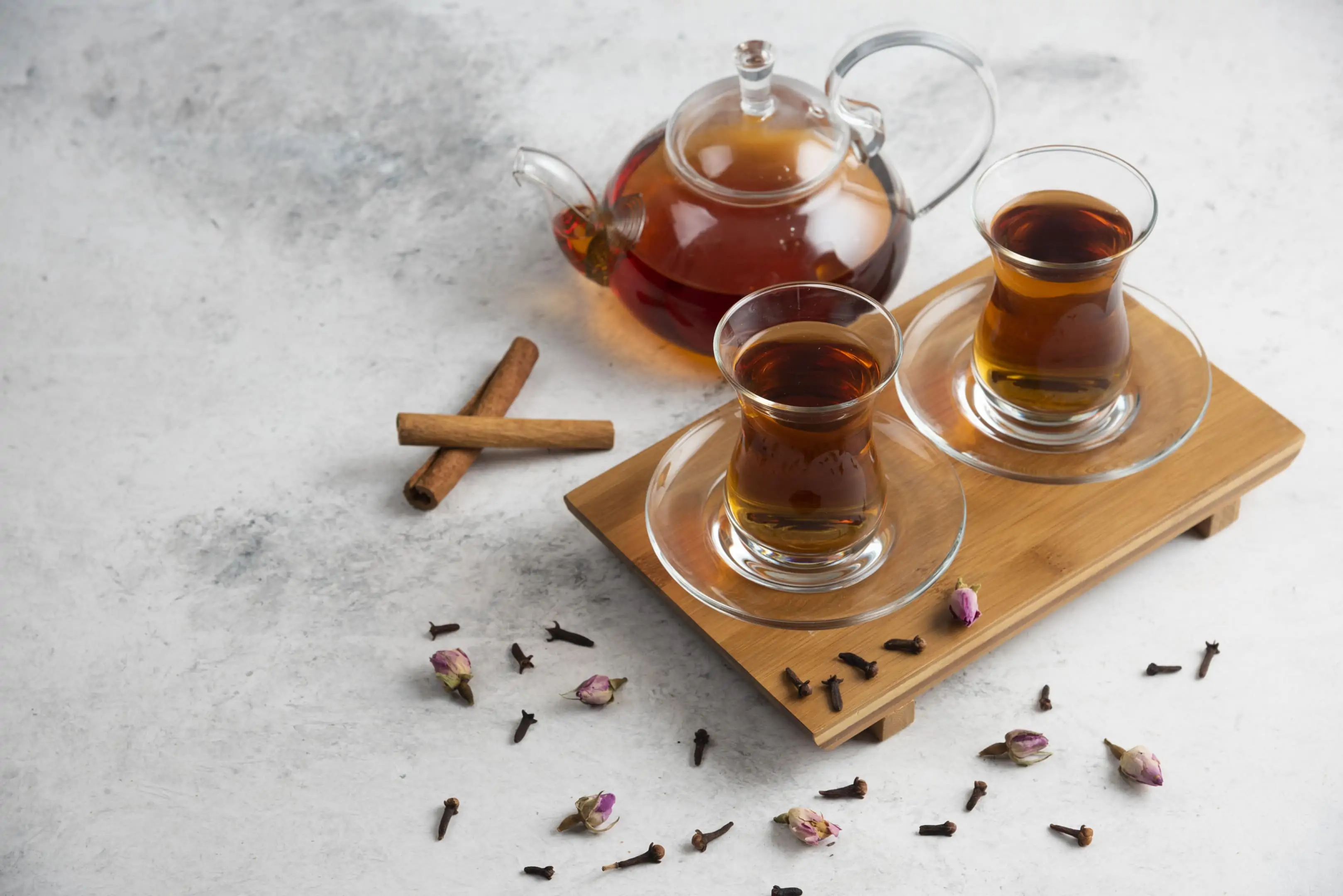 Cloves, derived from the word clavus, meaning nail, are a good spice for a cold uterus. This is a result of its peculiar nail-shaped appearance. Clove has a lot of health benefits. Ground cloves which are used to make tea or chai help warm the body and improve overall heat loss. It can be used in addition to a mixture of tea spices and milk to also make tea for consumption. Other uses of cloves include making delicious cuisines, and perfume production.
4. Goat meat and goat milk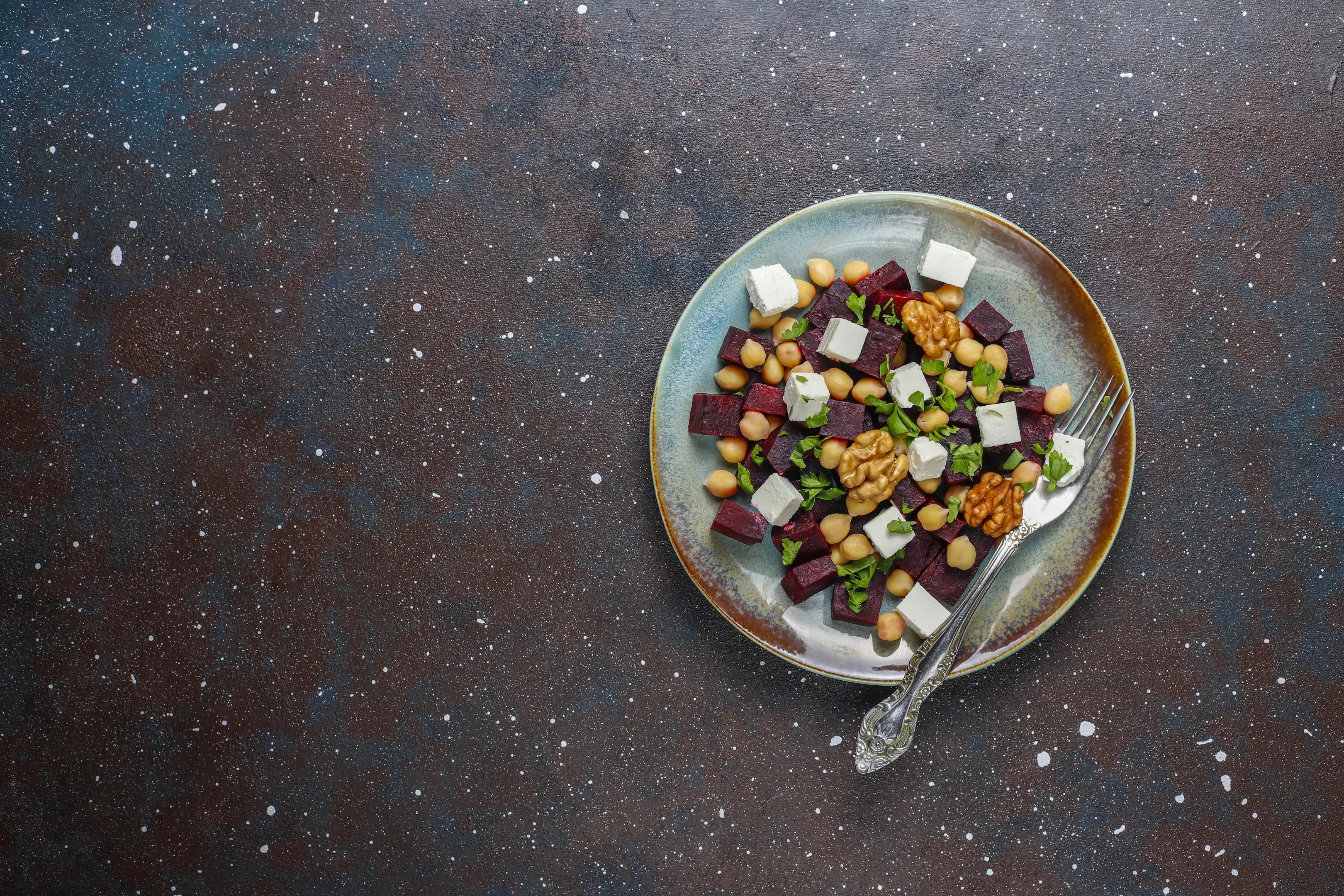 Goat meat has several nutrients with essential vitamins and minerals that carry several health benefits. It contains less fat than other meat. It is a high source of iron which is potent in preventing blood loss. It also digests well and aids in keeping gut and body temperatures at normal levels. In addition, it acts as a probiotic in the gut to manage and keep the bowels healthy by encouraging the growth of friendly bacteria. This contributes to temperature gain and helps the gut and surrounding organs maintain a normal warm temperature.
5. Nutmeg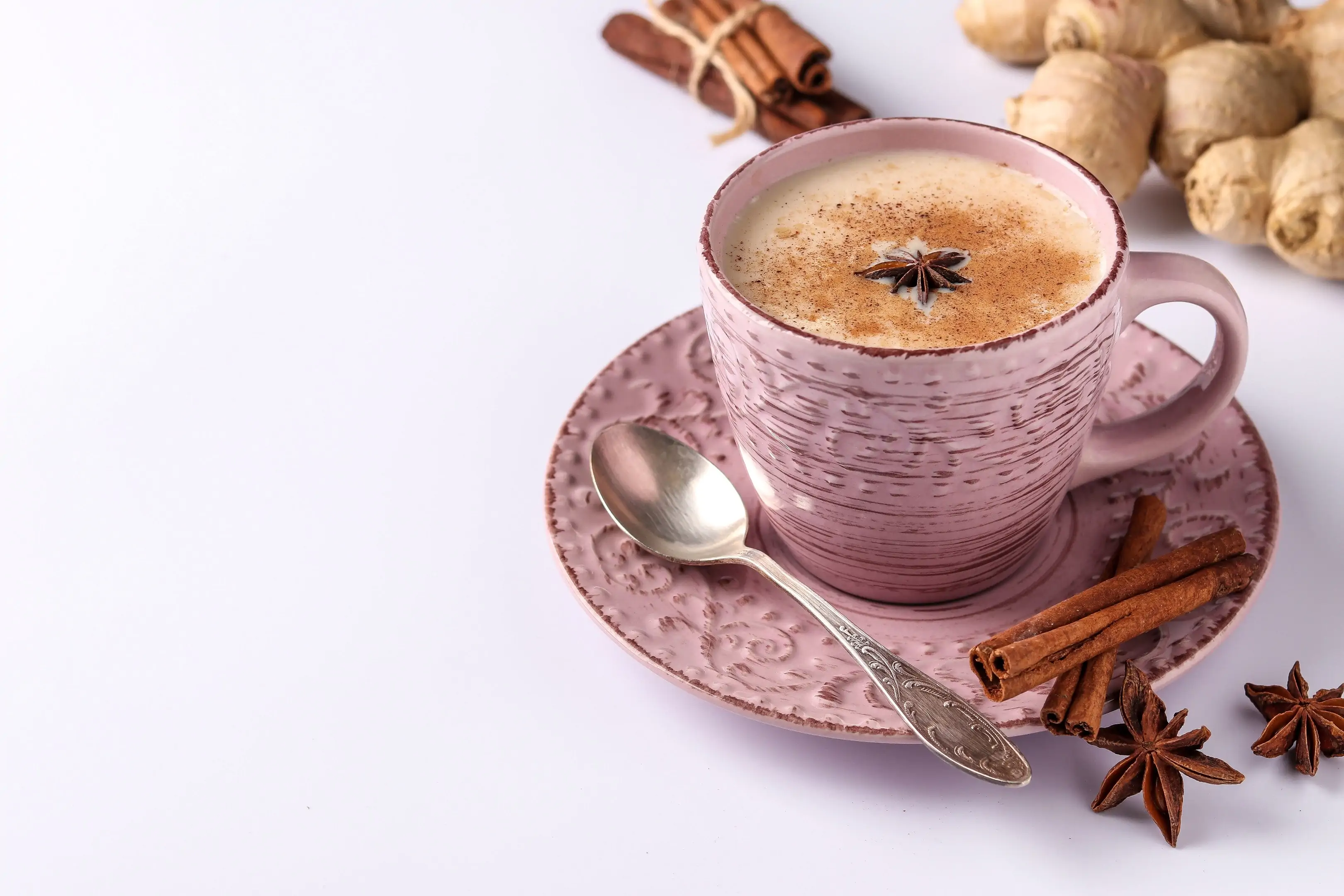 Nutmeg contains plant compounds that are rich in antioxidants, thus preventing cell damage and keeping the body healthy. It also contains plant pigments such as cyanidins and oils like terpenes. It has a warm nutty flavor and when taken in its ground form, aids in digestion and keeps the body warm. It also contains other powerful compounds that help prevent illnesses and boost overall health.
6. Lamb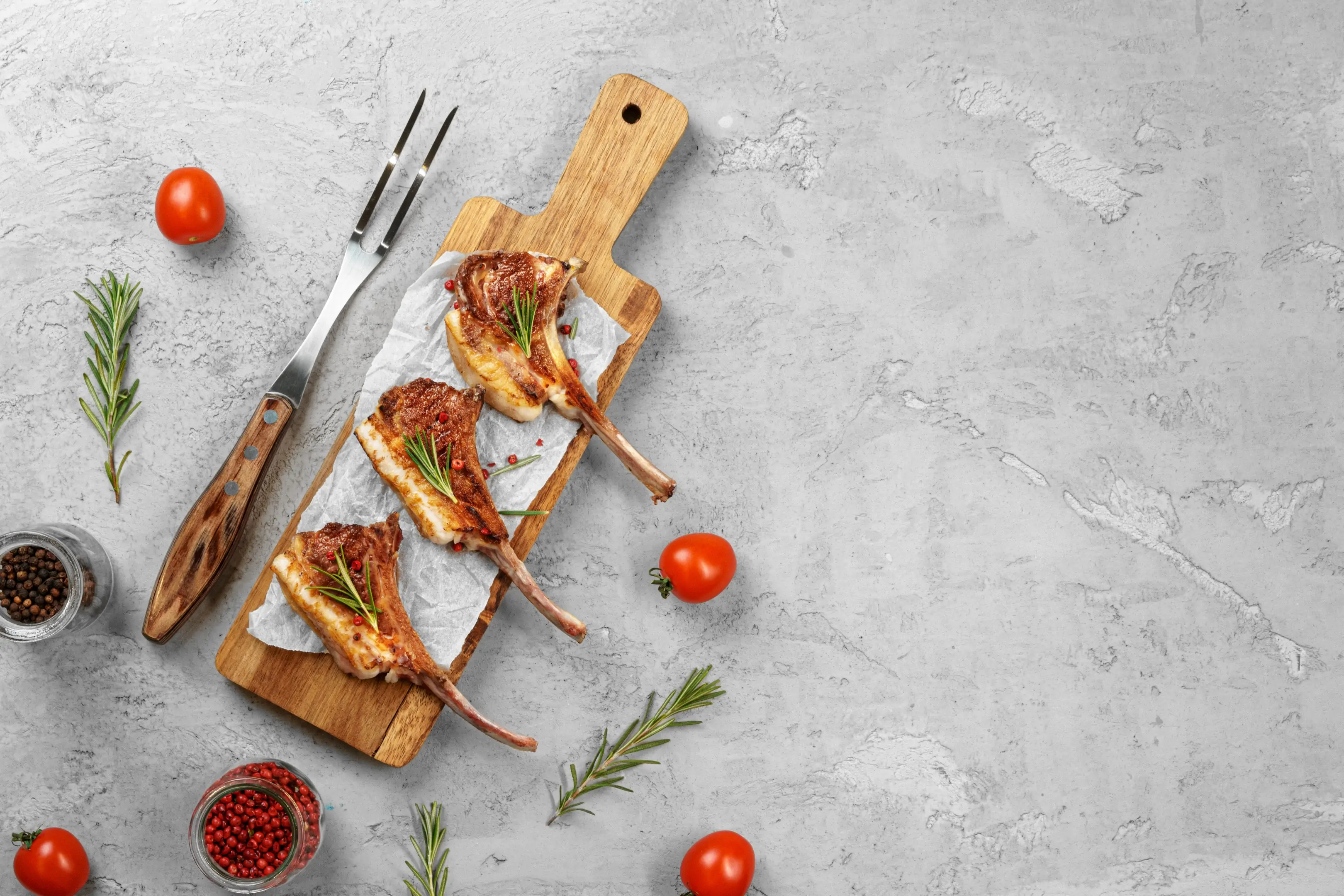 Sheep meat (mutton or lamb) is filled with quality protein, minerals, and vitamins. It can give your body all the important amino acids that are needed for body maintenance and growth and it can also help to easily build or repair tissue. It also contains selenium and zinc; zinc provides better absorption of food into the body and improves the formation and production of hormones like progesterone which helps to maintain body temperature and prevent cases of cold uterus.
7. Garlic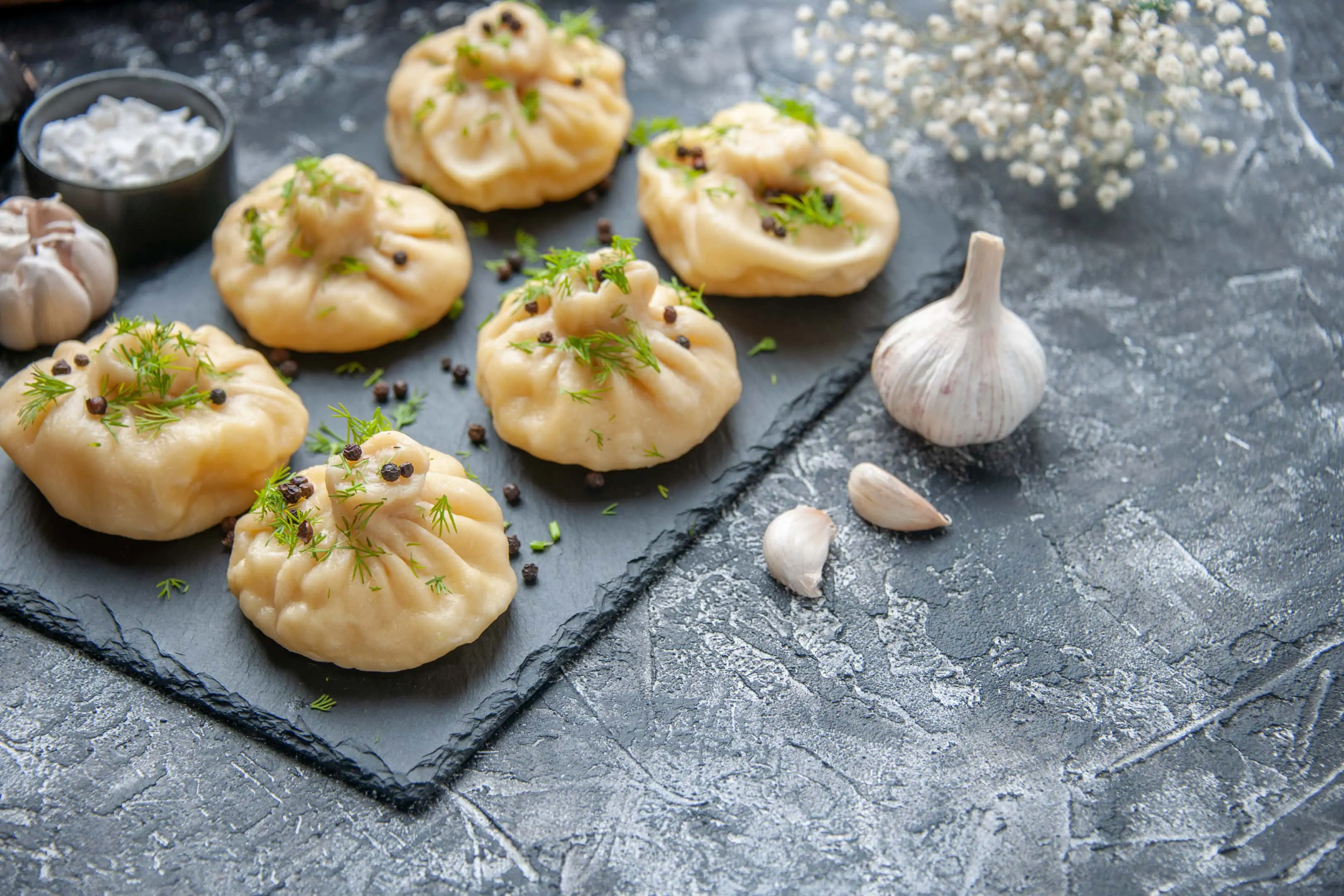 Garlic contains a plethora of health benefits and is mostly known for its medicinal properties. As is well-known, garlic boosts the immune system and reduces common illnesses like the common cold. And it is also good for body temperature regulation. It does this better when taken in its powdered form or as part of a tea. It also improves blood pressure and lowers the risk of heart disease by improving the cholesterol levels in the body. Garlic also possesses antioxidant properties and reduces the risk of dementia.
8. Ginger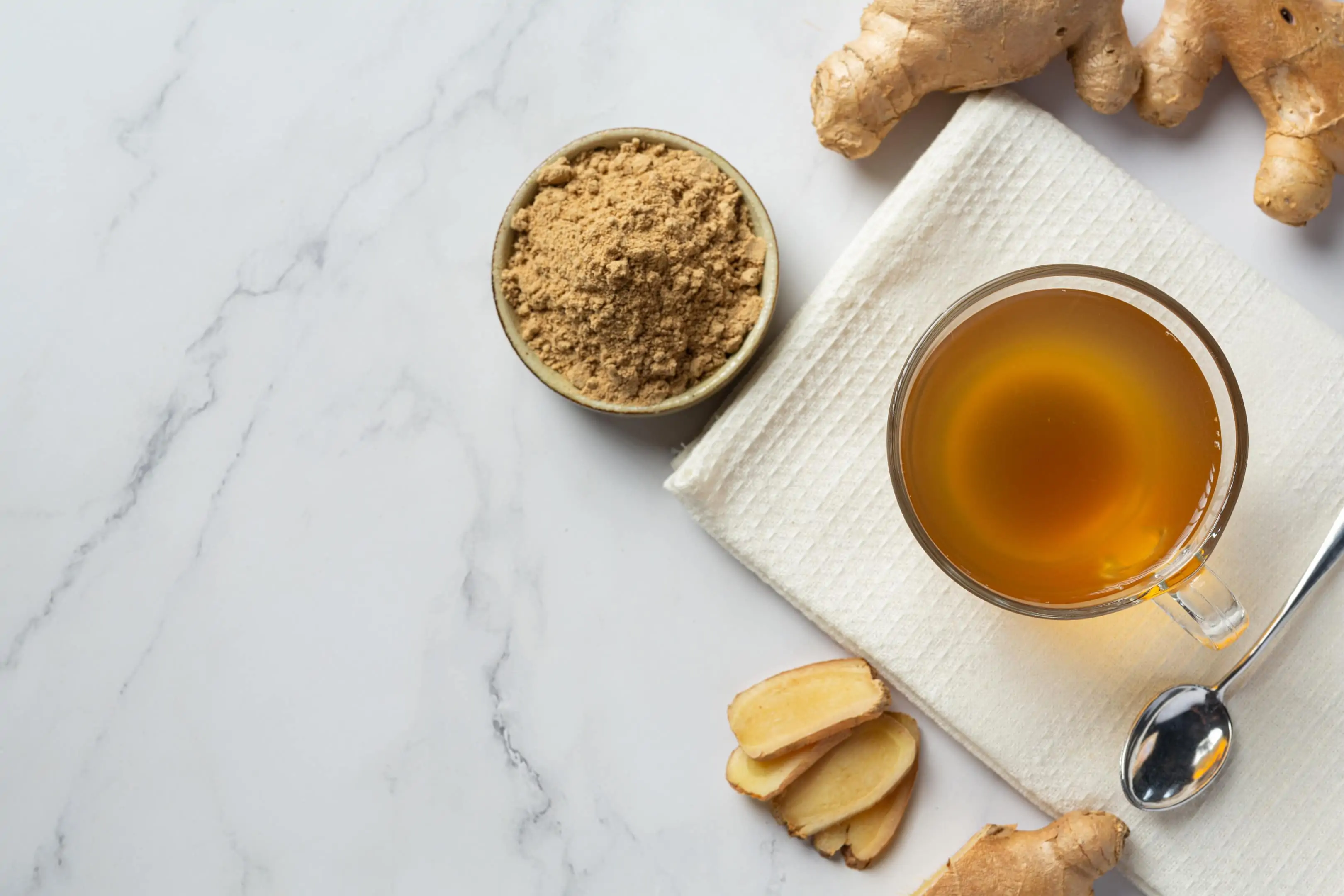 Ginger is also known for its very spicy nature and its use for cooking various delicacies all around the world. Ginger is known for its warming properties. Research shows consistent palm and surface temperature increase after the intake of ginger. It is excellent for body warmth and for optimizing body temperature, thus a good food for cold uterus conditions. It is also known for aiding digestion and saliva flow and reducing nausea and vomiting in pregnant women.
9. Chestnuts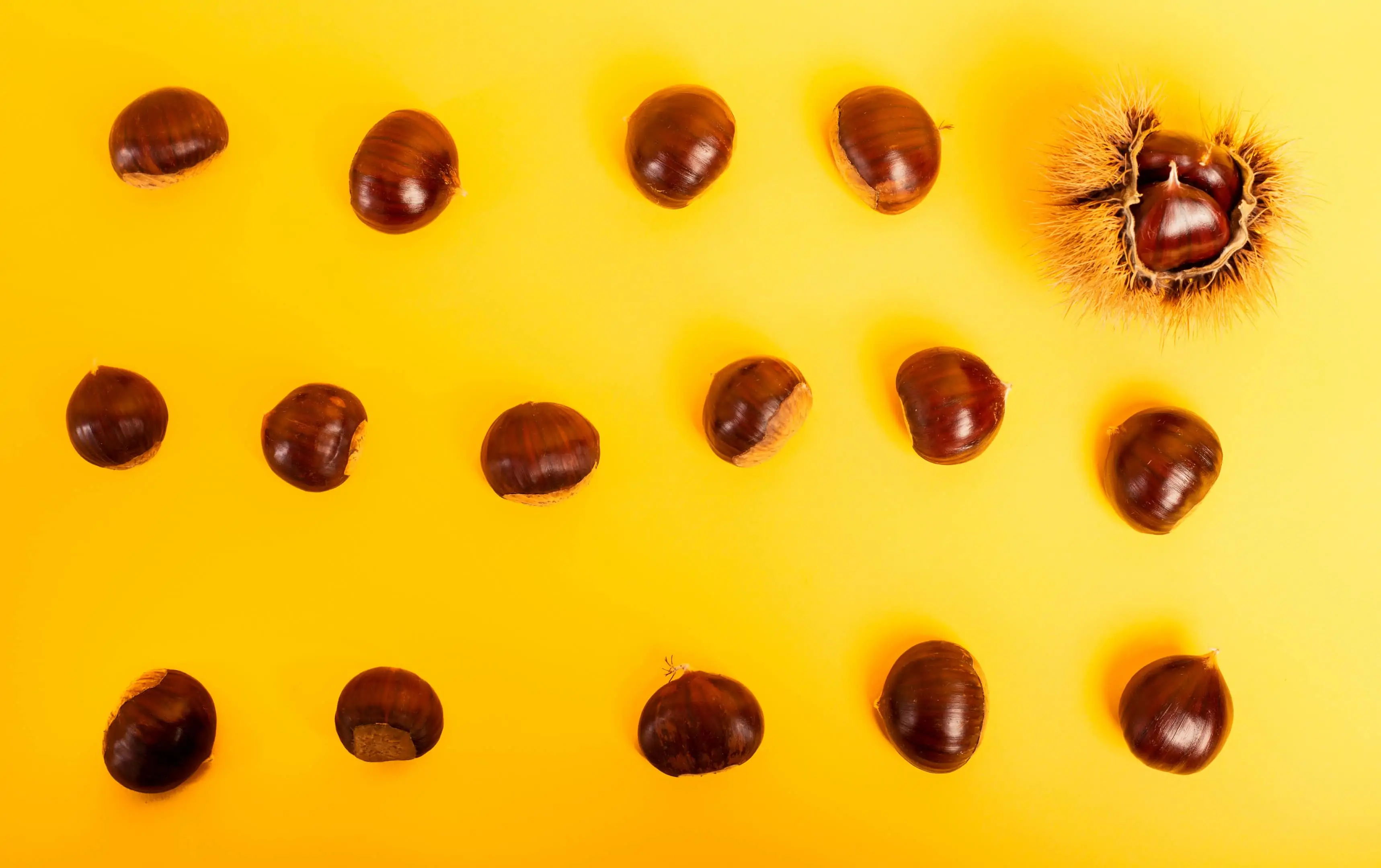 Chestnuts are very low in fat and contain high levels of vitamin C, as well as the minerals magnesium and potassium. They can be eaten raw, ground, roasted or mixed with other foods. They are also good for increasing overall body temperature when heated or roasted. Chestnuts also aid digestion because of their high fiber content, which ensures the growth of healthy bacteria in the gut and makes sure your body slowly digests and absorbs starches.
10. Cardamom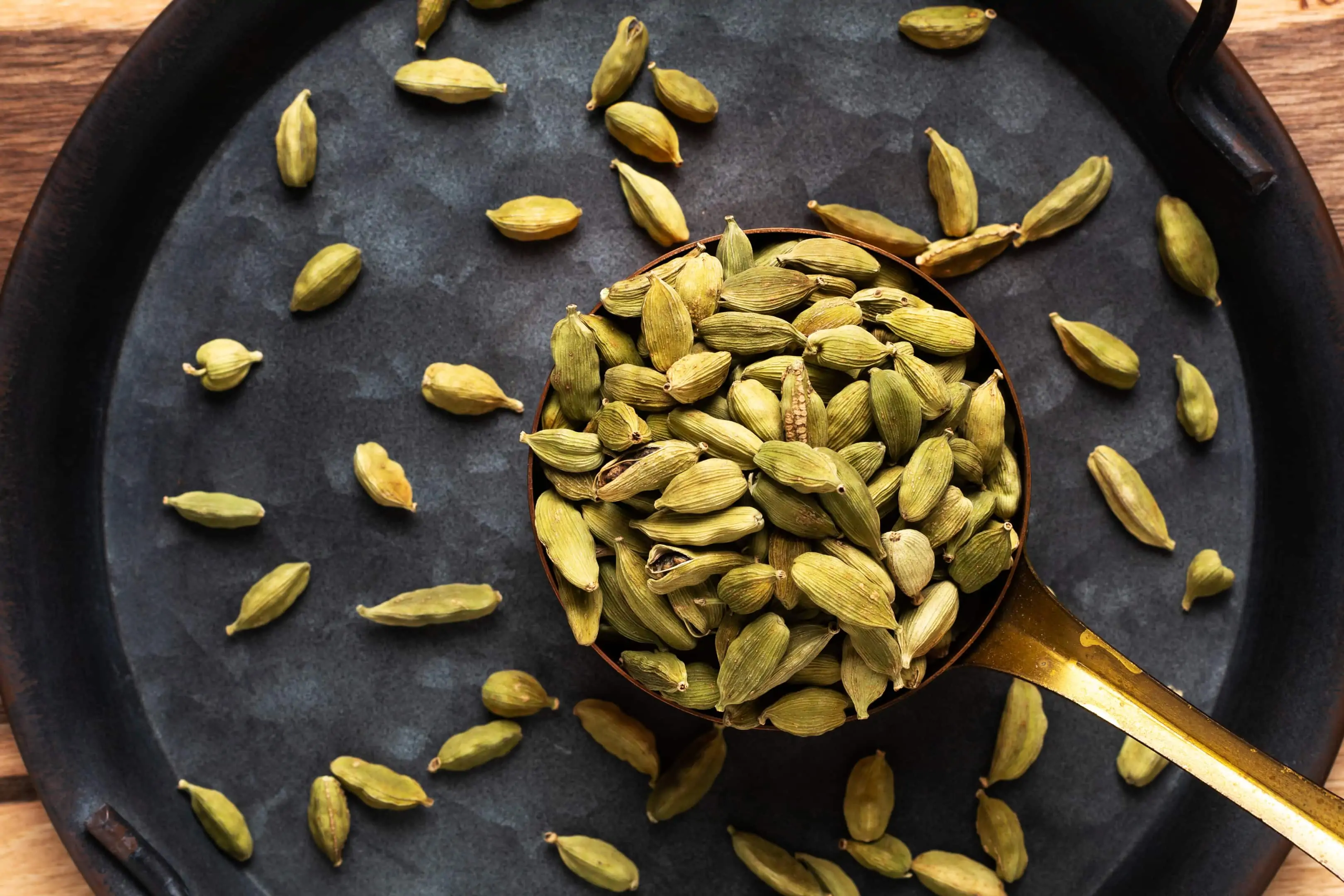 This is a spice with a sharp sweet flavor. Its seeds, oil, and extracts possess many medicinal properties that have been used for decades. When taken directly in its different forms, it increases overall body temperature, and aids in digestion, especially when its extracts are mixed with turmeric and made in hot water.
Conclusion
Generally, foods that can prevent the loss of body temperature work well for the condition of the cold uterus. Foods listed in this article can aid the optimization of normal body temperature, and also have other numerous overall health benefits like lowering blood sugar and cholesterol levels, aiding digestion, temperature regulation, and many more. It is advisable to eat these foods in normal amounts with a professional medical opinion, to ensure you are making acceptable use of them.