For the human body to fulfill its functions, it requires vitamins, minerals, and diverse organic compounds. One such category of organic compounds is amino acids, the structural blocks for building protein. Amino acids perform vital roles such as the development of neurotransmitters and hormones.
These organic compounds number around 20, and can be classified into non-essential or essential, or conditionally depending on a variety of components. While all 20 are important for overall health, only nine are categorized as essential, of which lysine is one. The other eight are leucine, methionine, histidine, phenylalanine, valine, tryptophan, isoleucine, and threonine.
Whereas the human body can generate non-essential amino acids internally, it cannot build essential amino acids on its own, thus making it crucial to eat foods that are rich in these elements. Let's explore the functions of lysine and foods high in lysine.
Jump to:
Why do you need lysine?
Lysine has several amazing benefits that include the reduction of anxiety, regulation of calcium, and production of collagen. Additionally, it is a building block for protein and it is very critical for the growth of muscles.
According to a study, most adults require about 30 milligrams of lysine per kilogram of body weight daily. For someone that weighs about 200 pounds, this is about 2800 milligrams. Advantages of lysine include:
Prevention of cold sores — Cold sores generally develop as a sign of an infection. They can manifest in different places like on the corners of the mouth or the lip, causing pain, tingling, and general discomfort. However, by suppressing arginine, which is another type of amino acid that pathogens require to thrive, lysine consumption may aid in avoiding and curing cold sores.
Can improve the absorption and retention of calcium — Foods high in lysine can help the body retain calcium by adding the absorption of this mineral. By aiding the retention and absorption of calcium, lysine aids the protection of bones and helps control what parts of the body get calcium.
Anxiety reduction — By enhancing the stress transmitters in the brain, lysine consumption can assist in decreasing the effects of anxiety according to a study. It helps to reduce the circulation of the stress hormone cortisol. Another research has also shown that lysine may help alleviate the symptoms of schizophrenia, a mental disorder.
Boost wound healing — Consuming foods that contain lysine can help accelerate the process of wound healing. Lysine supports the formation of collagen, which is vital for developing muscles, skin, ligaments, and tendons. However, it is important to understand that the process of wound healing needs more than just lysine, it requires other factors as well.
Foods that are high in lysine
1. Salmon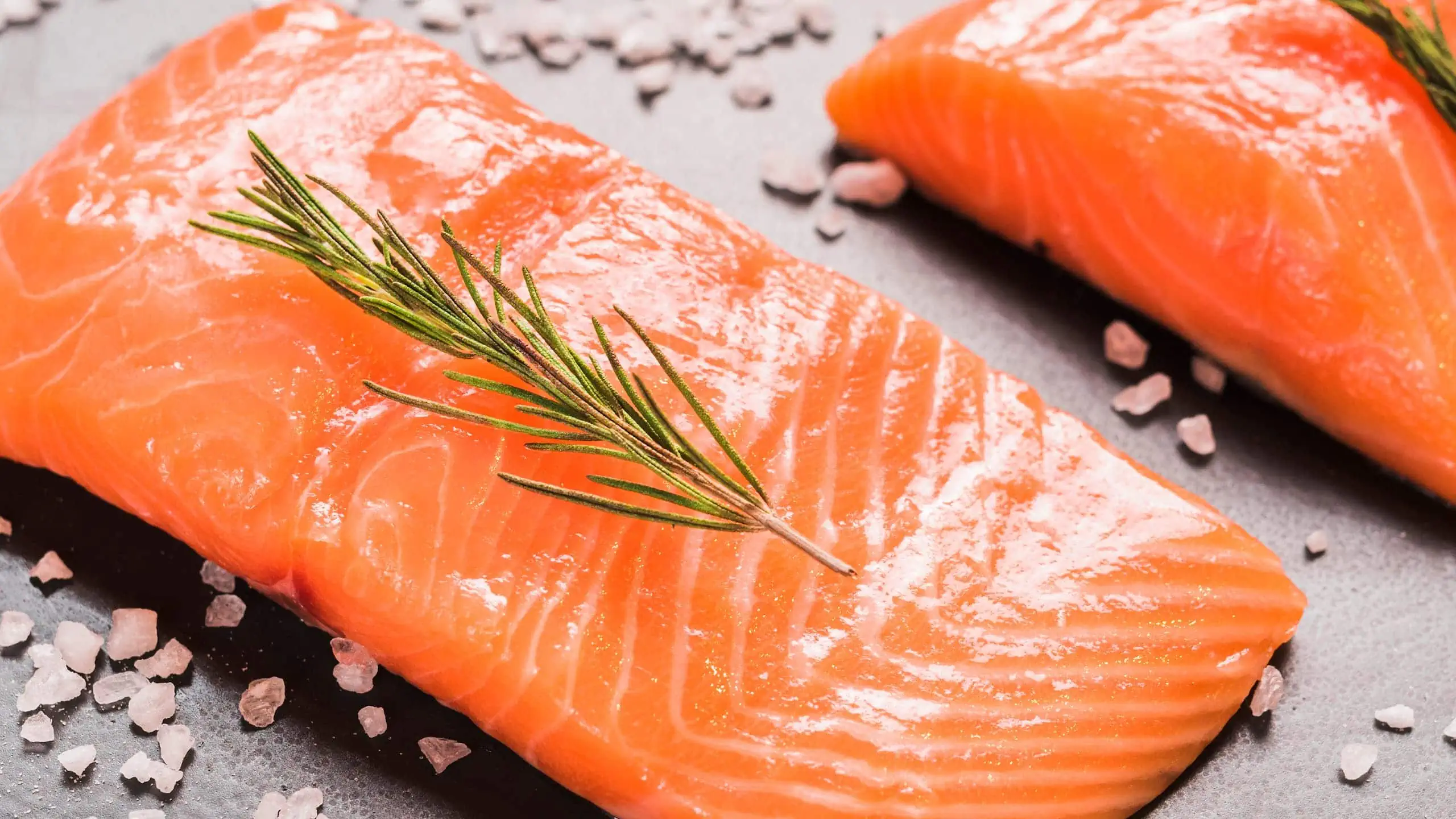 Due to its composition of many micronutrients, particularly selenium, protein, niacin, and pantothenic acid, salmon is already considered a remarkable food. It also contains lysine. Additional advantages of salmon include boosting protein intake, thereby aiding in the maintenance of muscle mass, injury healing, and the protection of bone health.
Moreover, several studies have found that combining all of the B vitamins can improve the neurological system's performance.
2. Cheese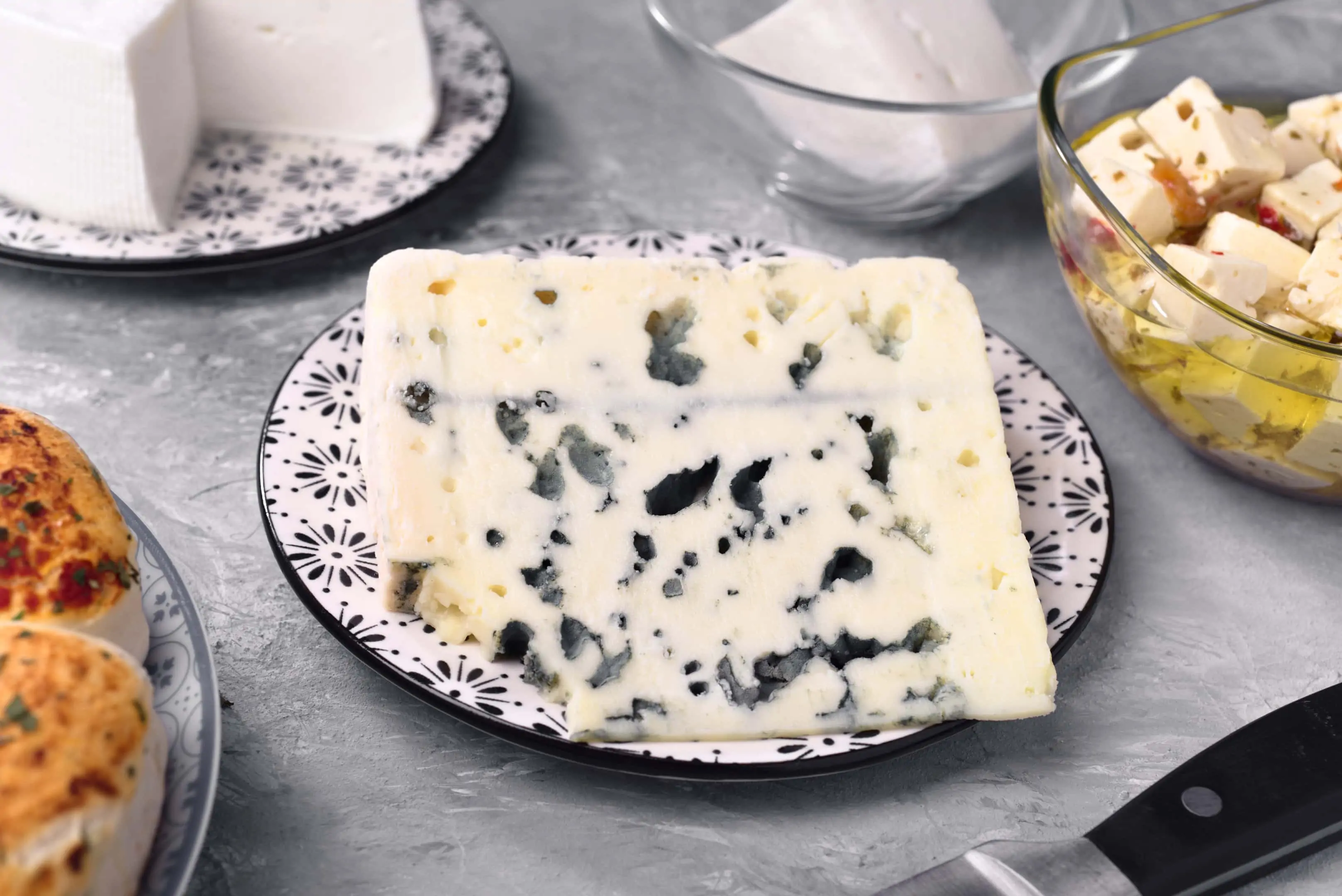 If you like consuming cheese, the good news is that it contains lysine. Cheese also contains other important nutrients such as zinc, and vitamins K, D, and A. Additionally, it contains linoleic acid, which can help reduce the signs of inflammation and might even help with obesity and heart disease.
It is always better to opt for fat-free cream cheese or low-fat cheeses. Other benefits of consuming cheese include the prevention of osteoporosis, reduction of blood pressure, muscle building, and strengthening thyroid health.
3. Navy beans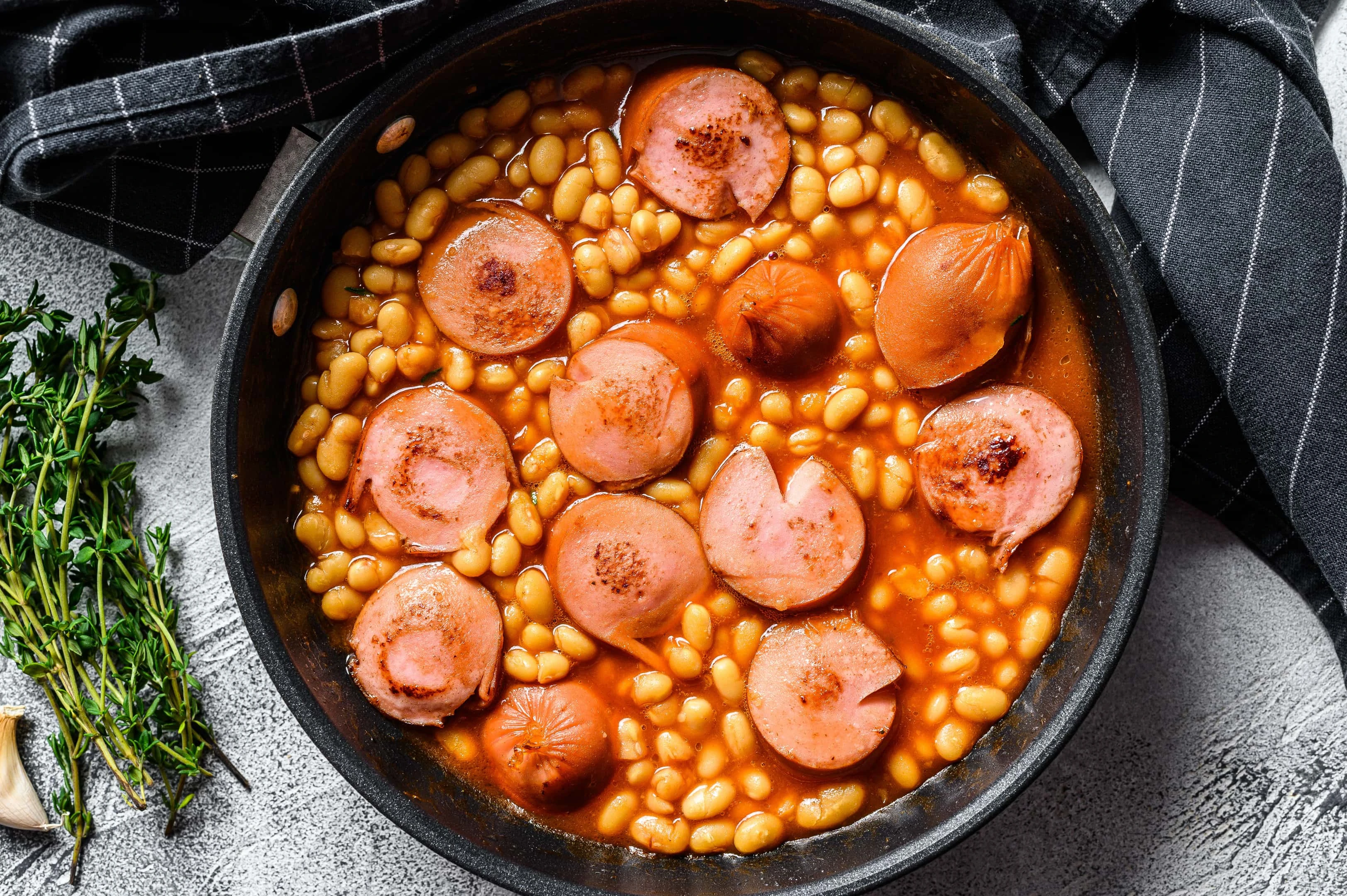 If you want a food containing generous amounts of lysine, then add navy beans to your diet. They are versatile and can fit into numerous dishes because of their creamy tender flavor. In addition, navy beans possess a lot of protein and fiber, and you can get up to 946 milligrams of lysine from consuming a cup of cooked beans.
Furthermore, navy beans also possess diverse advantages such as aiding the improvement of skin conditions and decreasing the risk of developing heart disease.
4. Quinoa
Quinoa should be on the list of foods that are high in lysine. As a plant-based protein, quinoa is versatile and perfect for any diet.
A cup of uncooked quinoa can contain up to 185 grams of lysine. Quinoa is also packed with other nutrients such as folate, fiber, iron, zinc, manganese, potassium, vitamin E, copper, and vitamin B6. Additionally, it contains antioxidants like kaempferol and quercetin, which have anti-inflammatory qualities and can help protect the body cells from unstable molecules and damage. It is also naturally free of gluten, making it perfect for people who cannot tolerate gluten.
5. Chicken and turkey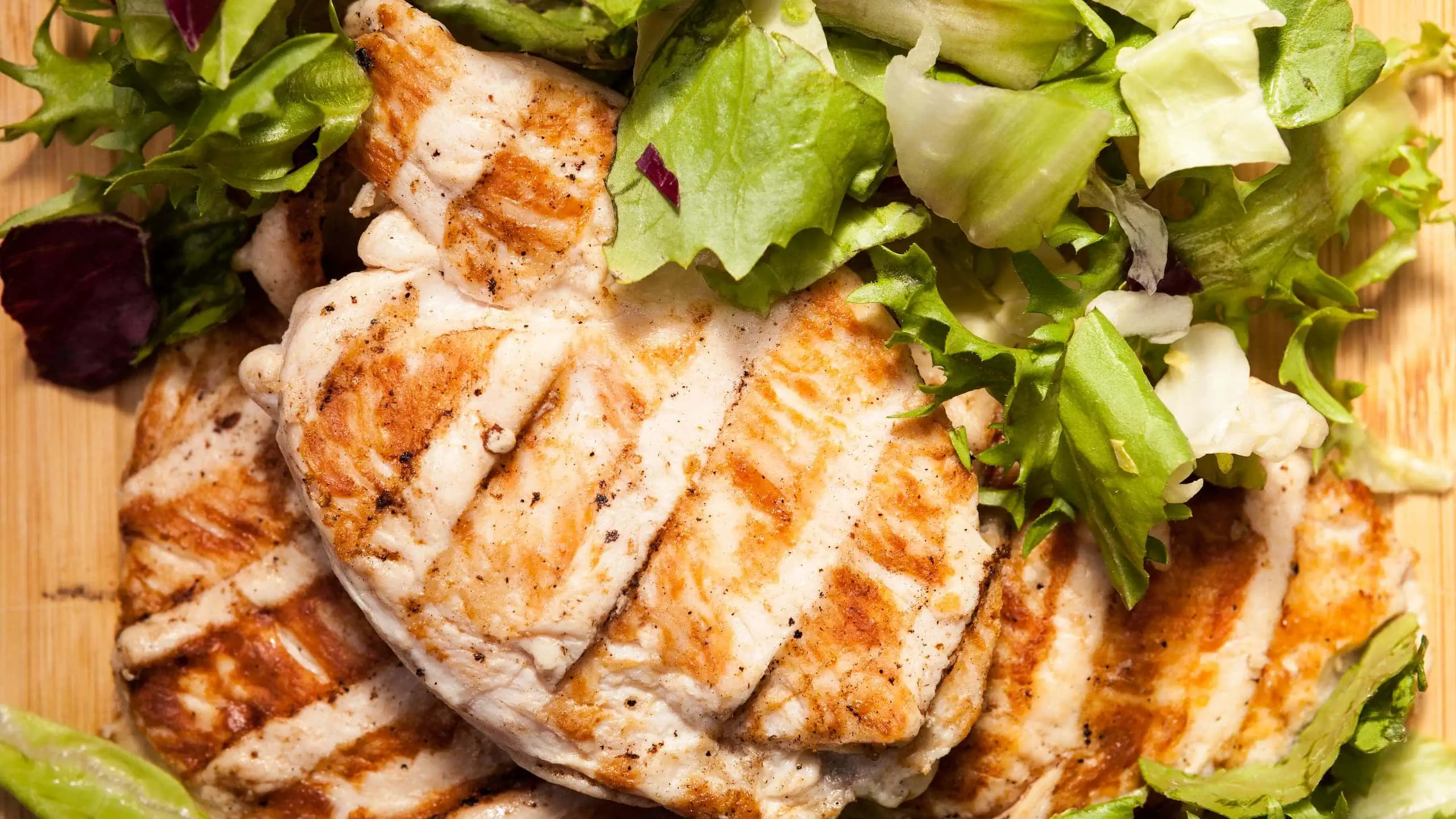 Looking for great sources of lean protein that also contain lysine? Try chicken and turkey. Both foods contain diverse amazing nutrients such as vitamin B6, vitamin B12, riboflavin, thiamine, potassium, and niacin.
Chicken is great for weight management because it contains fewer calories and can aid the metabolism of protein, which is very important for optimal bone health. Turkey on the other hand, also contains zinc, which the body utilized for diverse functions like enzyme reactions and protein synthesis.
6. Goat milk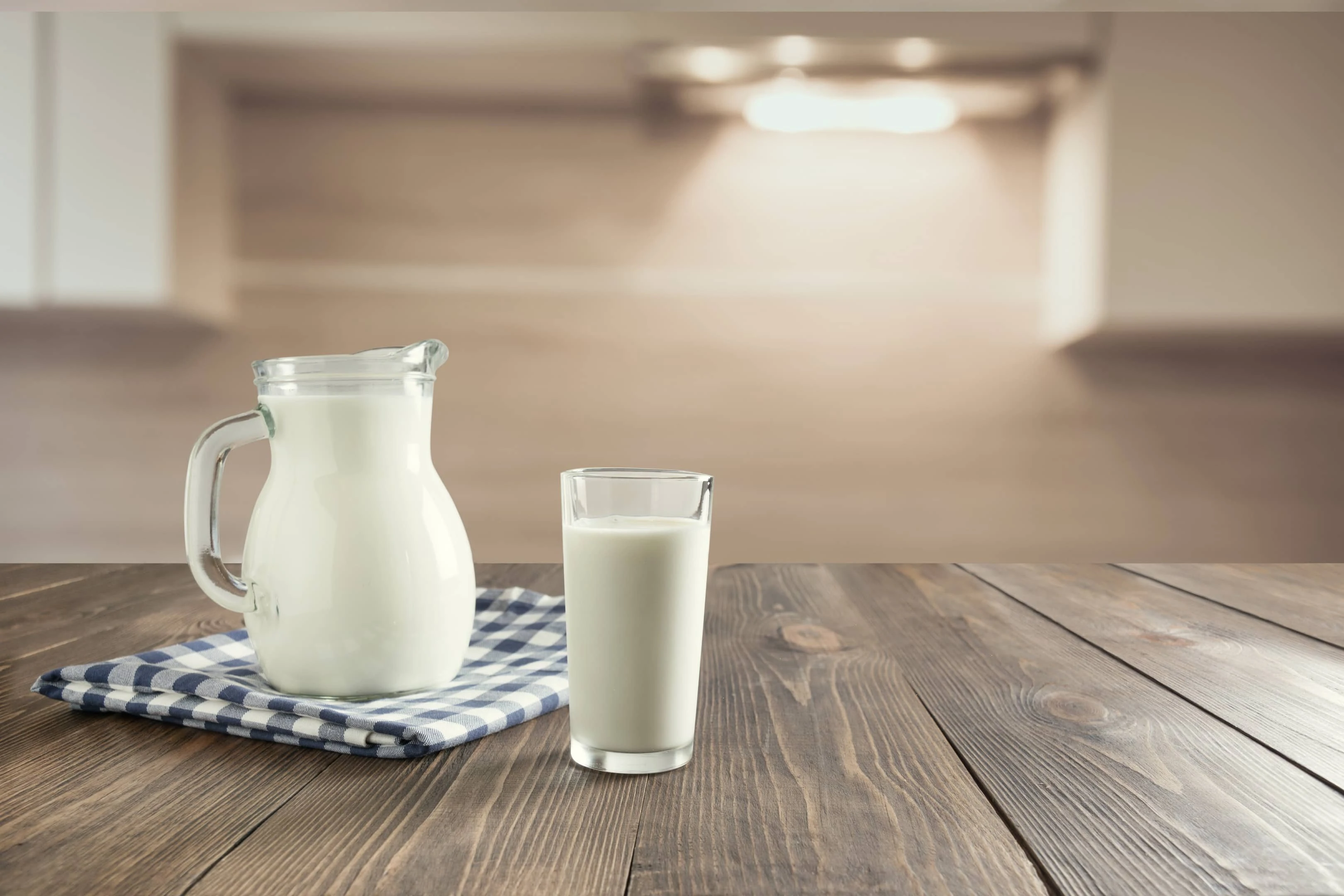 You might know about cow's milk, but have you tried goat milk? It contains low amounts of arginine but generous quantities of lysine. Goat's milk contains about 708 milligrams of lysine per 244 milliliters cup. What's more, goat milk contains abundant proteins, fats, and good calories.
What makes goat milk different from other types of milk is its creaminess and thickness. It is easy to digest and has a reduced chance of causing milk-related allergies. Apart from all these, it carries many benefits that include the promotion of healthy weight, moisturizing of the skin, increase in the count of platelets in the blood, prevention of milk allergies in children, and prevention of arteriosclerosis and anemia.
7. Soy milk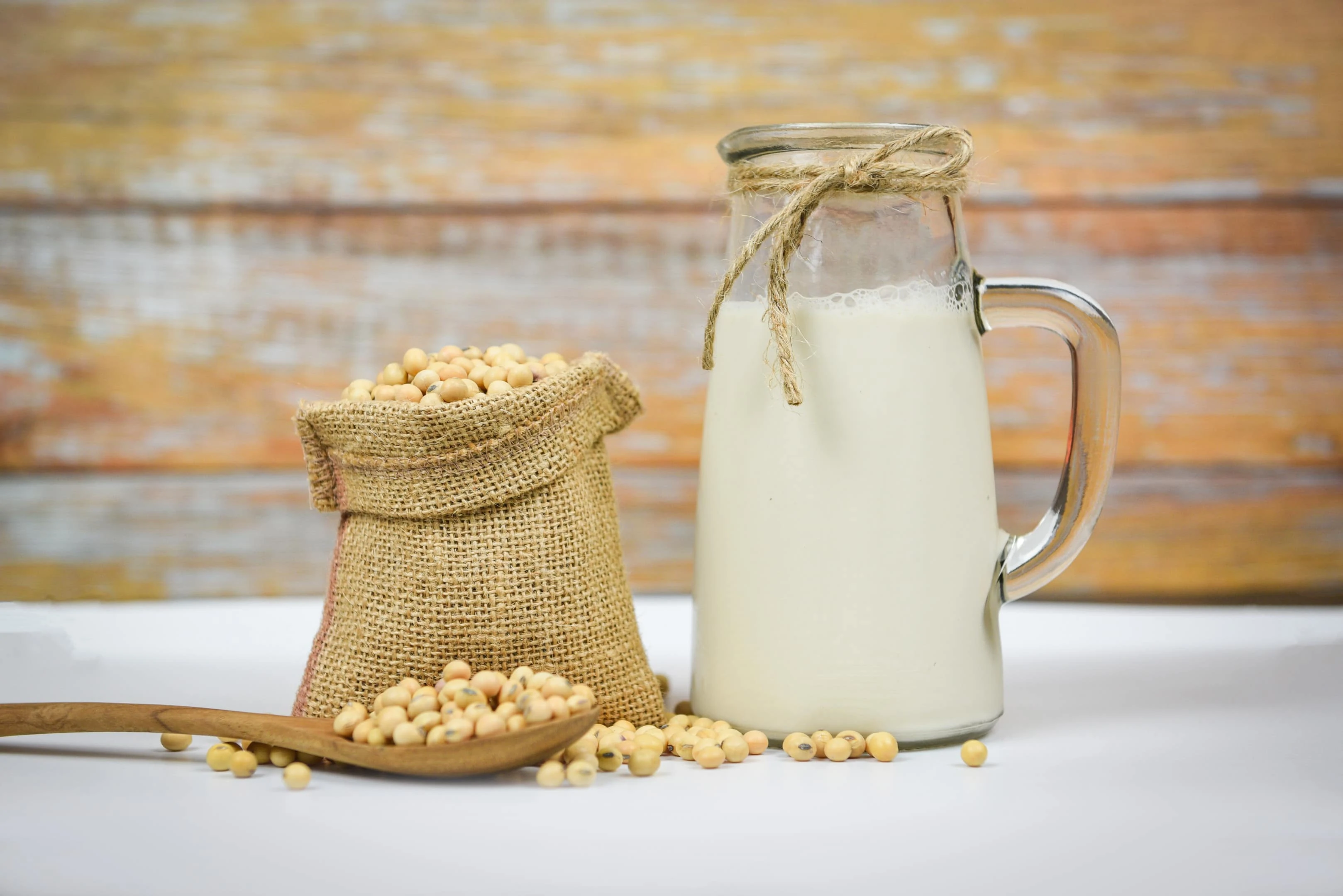 Soy milk is among the foods high in lysine. However, soy milk contains more arginine than lysine, so it is better to pair soy milk with other foods that are high in lysine. Soy milk contains about 300 milligrams of lysine per cup. It also contains other good nutrients such as magnesium, vitamin B6, zinc, and folate.
Soy milk also improves cholesterol, aids in decreasing heart blood pressure, supports weight maintenance, and alleviates inflammation.
8. Beef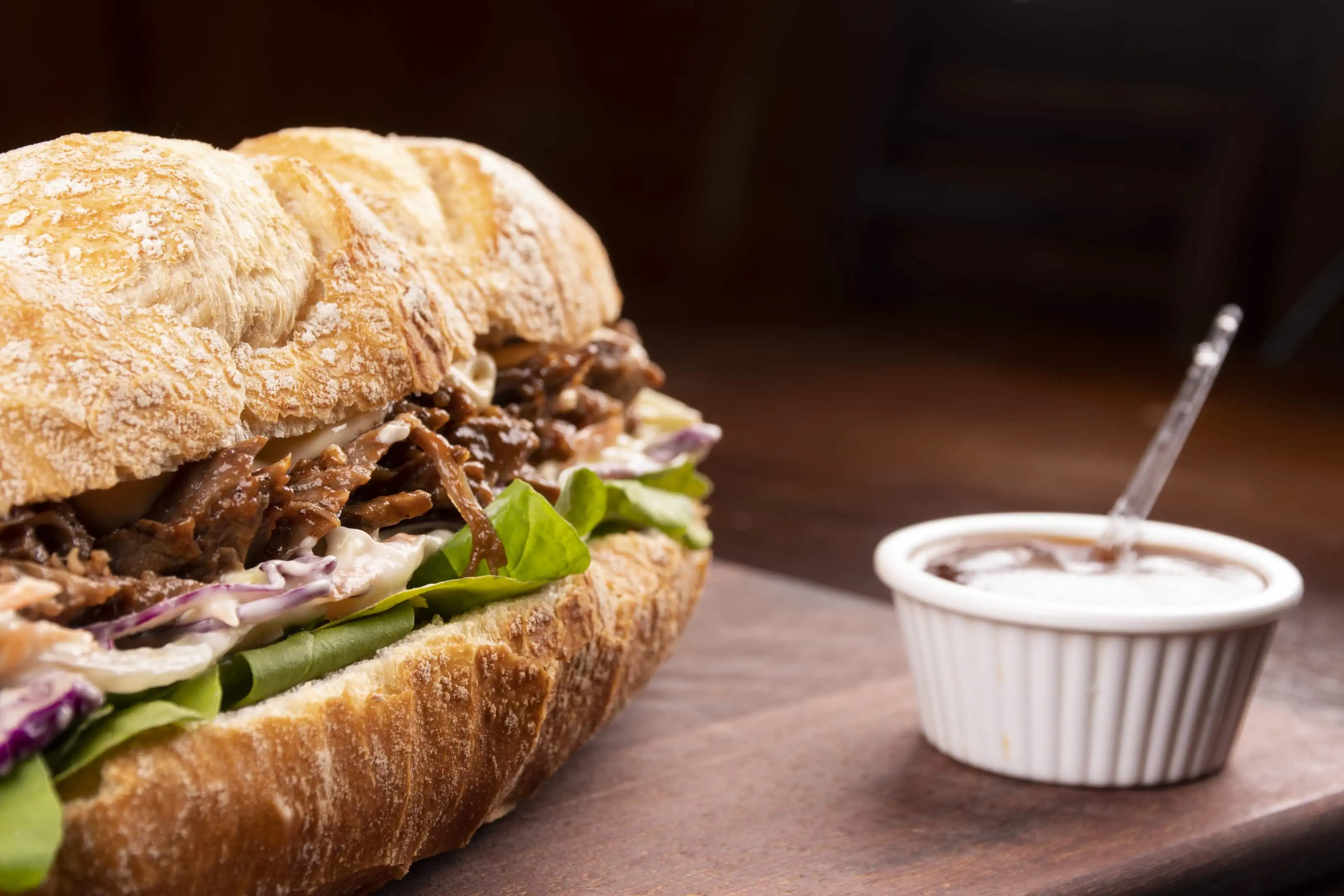 Beef is naturally loaded with great amounts of protein, which is good for muscle mass and growth. It contains diverse nutrients such as niacin, thiamine, riboflavin, and vitamins B12 and B6 that can help decrease fatigue and tiredness. Additionally, beef contains zinc, which can give your body many benefits.
Beef contains good amounts of lysine, but because it can contain high amounts of fat, it is important to consider low-fat kinds of beef such as extra-lean cuts or lean beef.
Conclusion
Lysine is important for the body in various ways, from aiding wound healing to the reduction of anxiety symptoms to the retention of calcium. This organic compound also helps the body to transport fats to diverse cells in the body where they can be burned and utilized for energy. The human body cannot manufacture lysine itself, in spite of it being one of the amino acids that is necessary, therefore you must eat foods that are high in lysine. Such foods include chicken, beef, cheese, goat milk, quinoa, and soymilk. For foods that contain a lot of fats, ensure you opt for less-fat versions to maintain overall healthiness. Other foods that are high in lysine include yogurt, tempeh, strawberry, peach, butter, cod, apple, papaya, kiwi, and plum.