The eyes are among the essential sense organs in the human body. Natural eye color ranges from brown to hazel, blue, green, and grey. The presence of melanin in our eyes gives us that darker eye color. Individuals with a lot of melanin have dark brown eyes. While those with less have lighter-colored eyes like blue or grey.
In most situations, eye color is determined genetically by the parents. For most individuals, their eye color changes when they are still very young, this is usually as a result of the development of melanin later in life, which often brings about a darker eye color. Also, there are other factors other than genetics that can affect eye color, emotions can contribute to or determine eye color changes. When the period of heightened emotions occurs, pupil orientation naturally changes and gives a perception change of eye color.
When it comes to getting brighter eye colors, some foods can reduce melanin in the eyes. It may sound surprising but water plays a substantial role in giving you brighter eye color; keeping your body hydrated and moisturized is essential to having clean and clear eyes. If your body lacks the appropriate amounts of water for long periods, water is reserved for other purposes in the body, thus leaving you with the feeling of dehydration. The eyes require enough hydration to work and see things clearly. Now, here are seven foods that brighten eye color.
Jump to:
7 fantastic foods that can brighten eye color
1. Sweet potatoes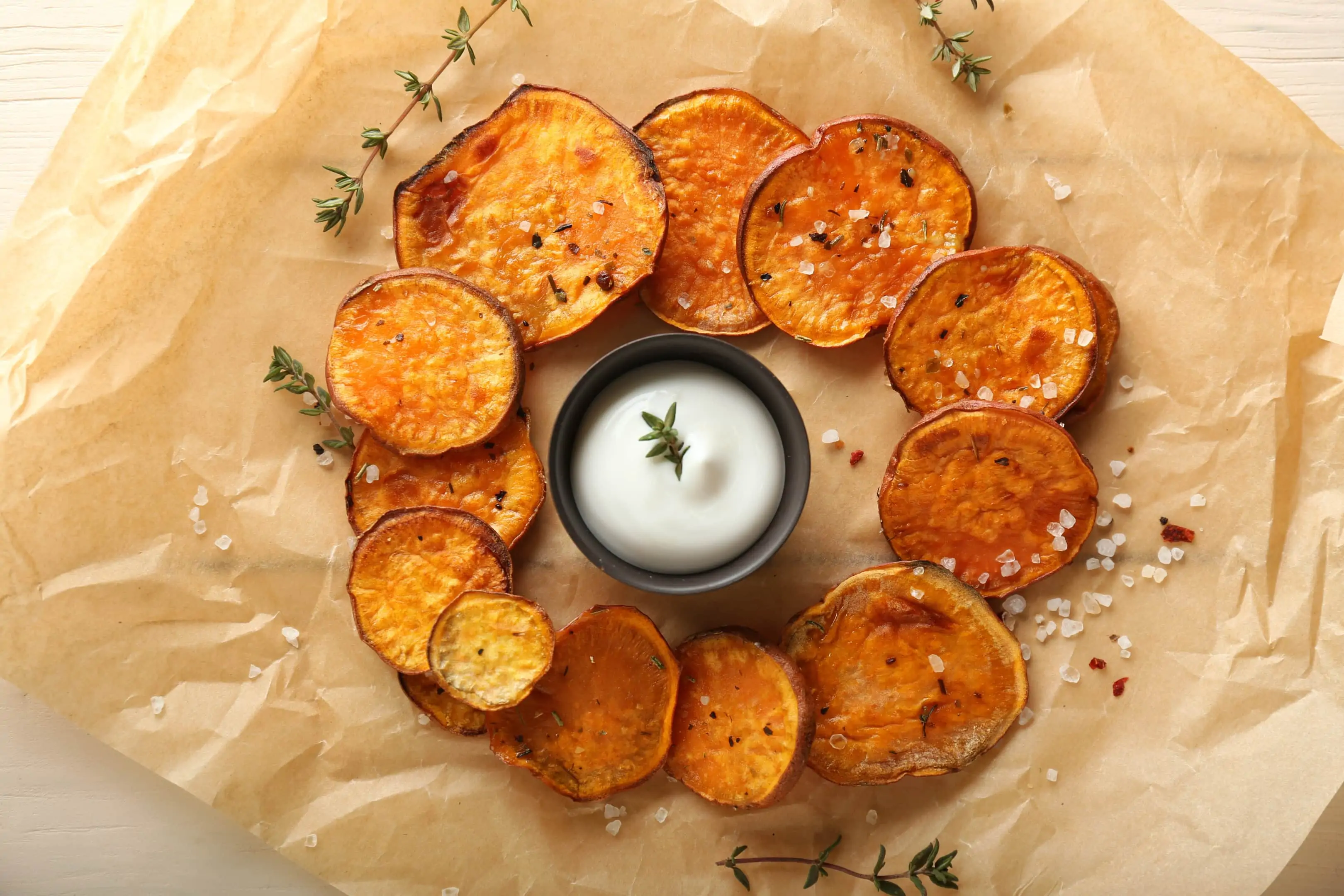 Sweet potatoes are great for brightening the color of the eyes. They are root vegetables with a substantial source of fiber and many vitamins and minerals. They contain vitamins A, B, and C, with minerals such as selenium, iron and also a good source of calcium. Sweet potatoes have an array of health benefits including reducing the risk of cancer, aiding digestion, diabetes management, and improving eye health. Sweet potatoes have significant amounts of antioxidants referred to as beta-carotene and also anthocyanins. They are a good example of foods that brighten eye color because they contain anthocyanins which greatly improve eye health, and also vitamin A, which promotes better vision and helps in the development of pigments that are responsible for light absorption.
2. Leafy greens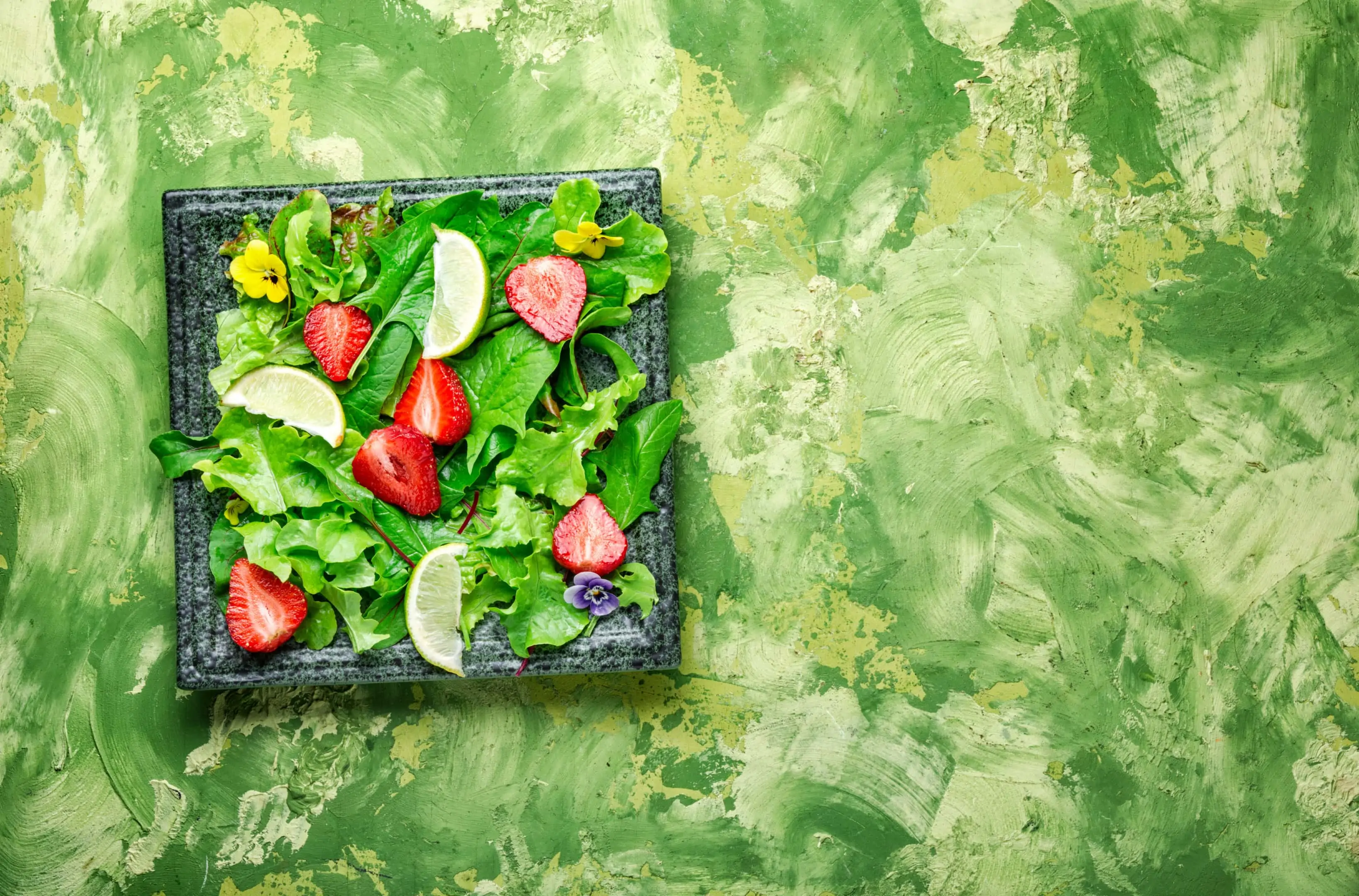 Leafy greens are an important part of everyone's diet and are equipped with numerous vitamins and minerals that work to improve overall body function and keep you healthy. Leafy greens are rich in vitamin K, C, and A. Some minerals they possess include calcium, folic acid, iron, and magnesium. Some others contain folates, and they typically have low amounts of calories and lipids. Eating foods that are essentially made up of vegetables has proven to grant the body robust health and longevity. Due to their rich quantity and quality of vitamins such as vitamin A and C, they are excellent for eye health and help improve the overall eye quality while preventing eye defects. For example, spinach has vitamin C together with beta-carotene, which improves night vision.
3. Fish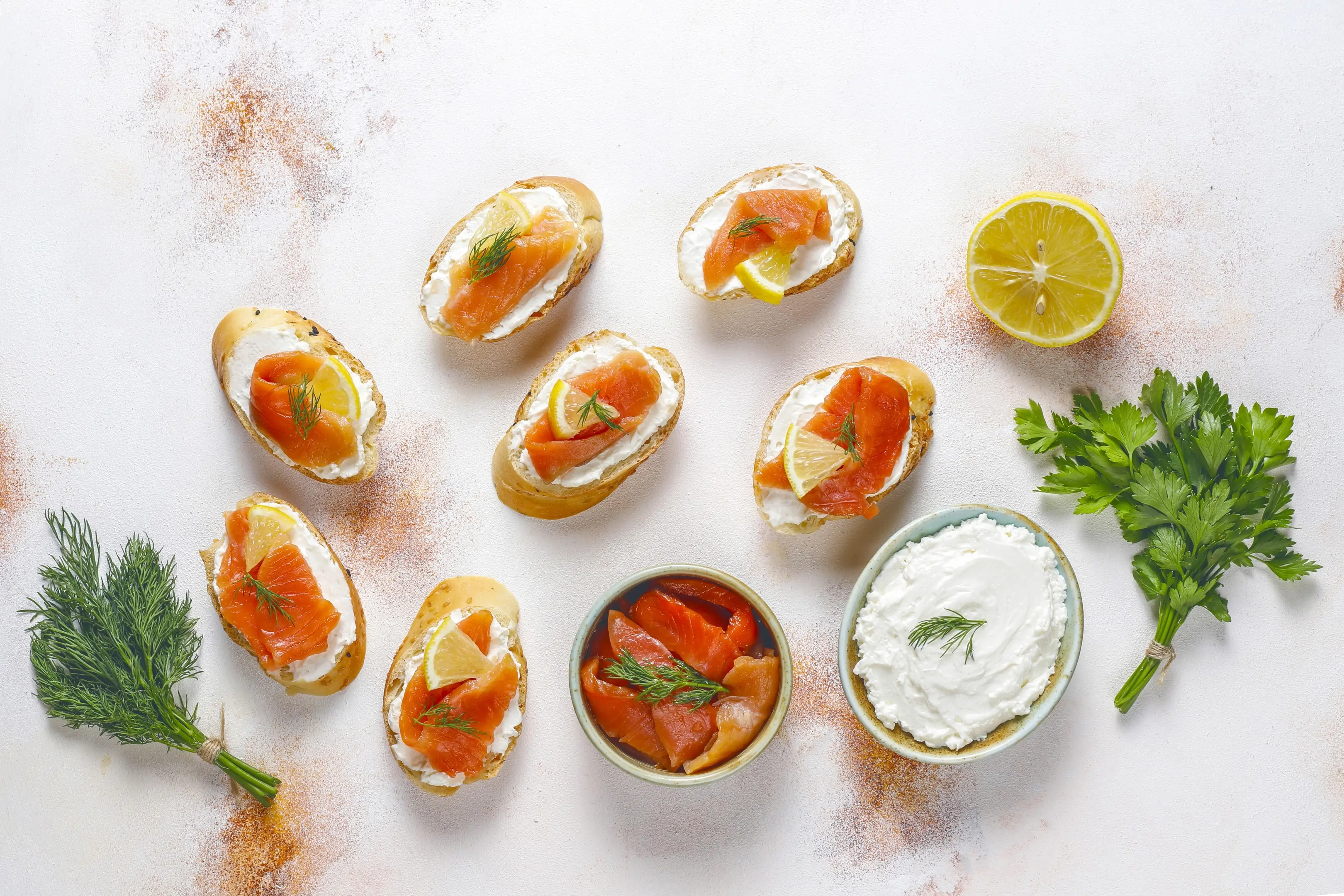 Many fish contain a multitude of omega-3 fatty acids. They are essential fats required in the body because the body cannot produce them naturally on its own. They are also an important source of protein and other nutrients like vitamin D and unsaturated fats. Fish provide a variety of health benefits; the health benefit we are most concerned about in this article is its ability to improve sight and overall eye health. One valuable and non-negotiable nutrient for eye health is omega-3 fatty acids. Why? This is simply because the eyes and the brain use a lot of omega-3 fatty acids for routine functioning. In addition, the eyes require them to improve vision and eye color clarity, which can also aid the reduction of the risk of eye diseases. A good example of foods that change your eye color is salmon, which helps to improve eye clarity, color and reduce the risk of muscular degeneration.
4. Carrots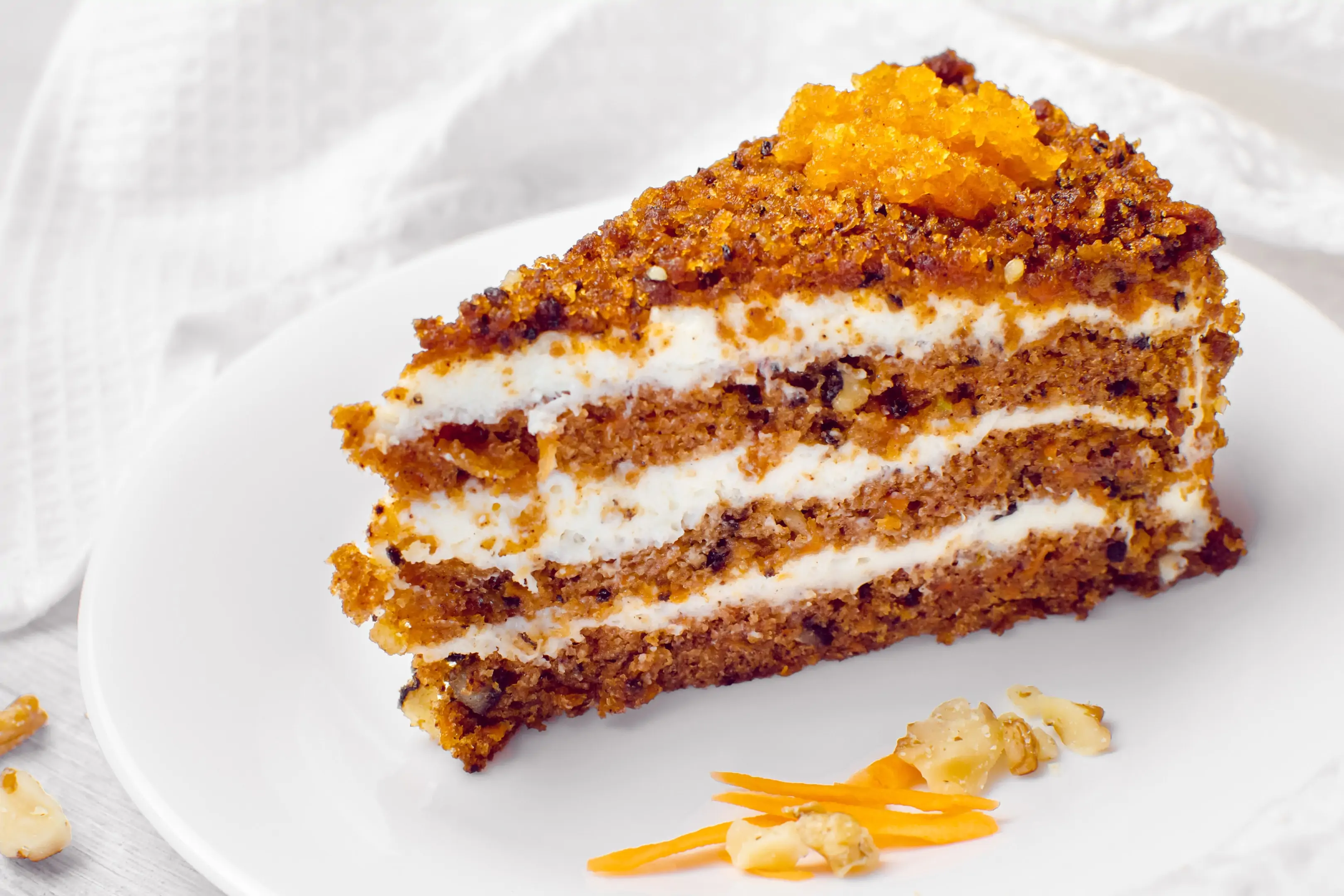 Carrots are one of the most famous and common foods known to be beneficial towards eye health and also a good example of foods that reduce melanin in the eyes. Generally, medical experts advise that you have a diet rich in carrots and other vegetables because of their positive action on the eyes. They possess vast amounts of beta-carotene, fiber, carbs, antioxidants, and vitamins. The beta-carotene and vitamin A in the carrots ensure that the eye functions normally and prevents eye deficiencies like myopia, cataracts in the eyes, or xerophthalmia, which arises as a result of a deficiency in vitamin A. They also prevent spots in the eye and lighten their overall appearance. Carotene gives an orange color pigment which makes carrots among a select few foods that brighten eye color. Some other health benefits of carrots include the reduction of lung damage due to smoking, aiding in digestive health, and helping to maintain a healthier blood pressure level.
5. Almonds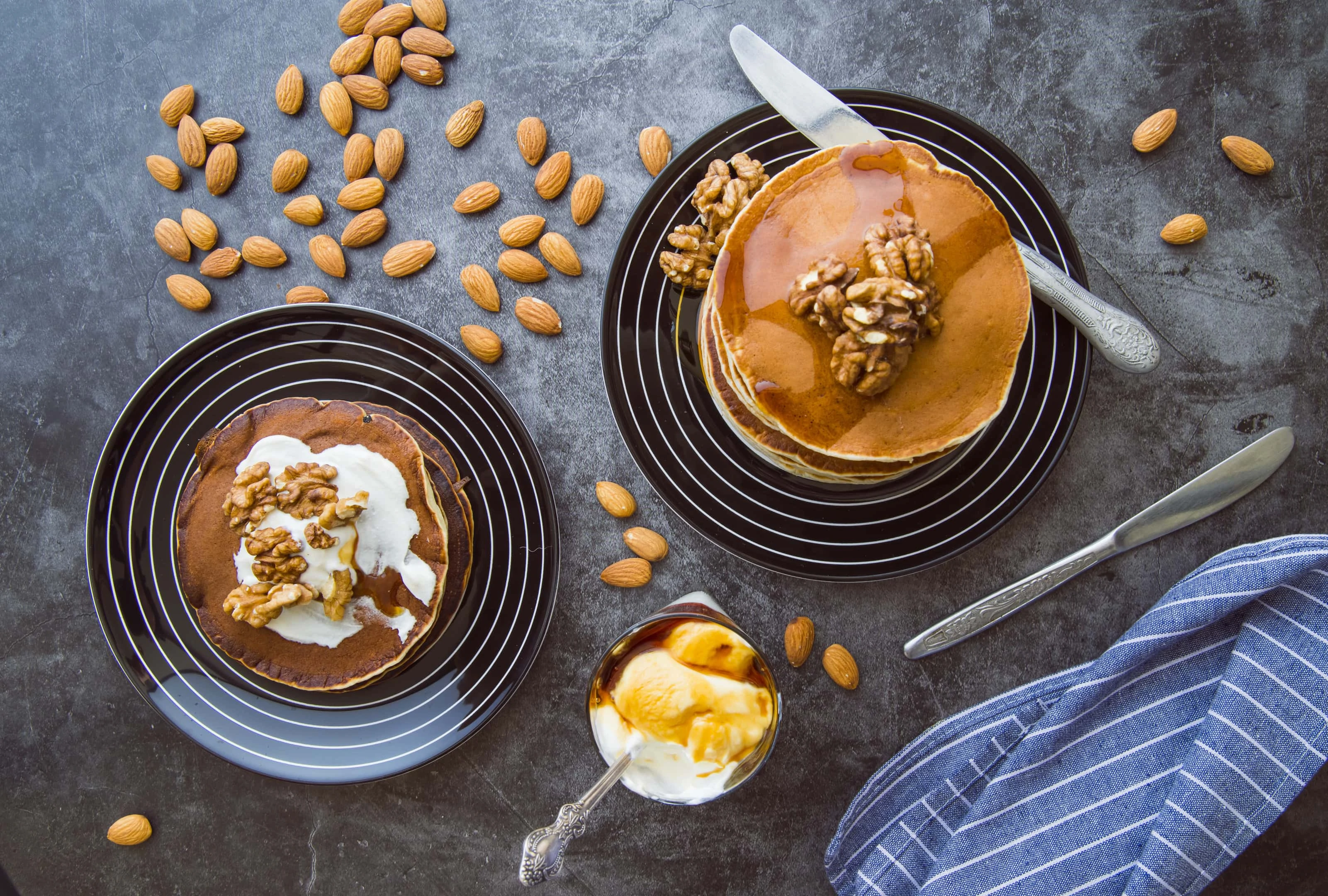 Nuts like almonds and hazelnuts contain vitamin E, which is essential for eye health. Almonds contain vast amounts of nutrients. They contain nutrients such as proteins, fiber, copper, magnesium, and phosphorus. Almonds also possess antioxidant properties as a result of phytic acid. In addition to their general health benefits, they are good for the eyes. They assist in decreasing the chances of cataracts and other eye diseases which might further lead to loss of sight, protect your eyes from UV exposure and reduce your risk of getting eye disease.
6. Citrus fruits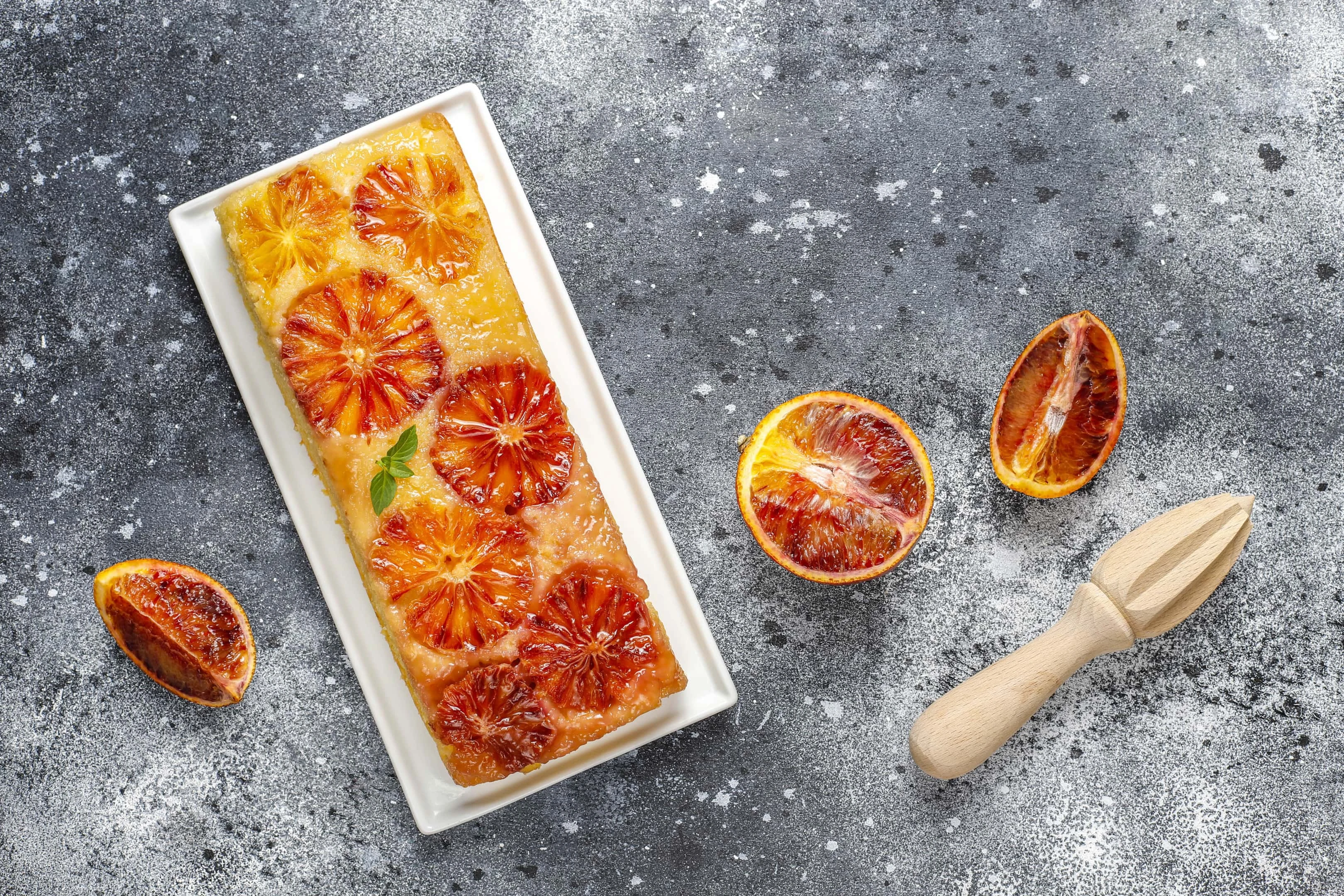 Citrus fruits are loaded with vitamin C and other great nutrients. Examples of citrus fruits include oranges, lime, lemons, mandarins, and a host of others. The flavonoids in citrus fruits give them their unique color and smell while also preventing tissue damage and improving blood function. The vitamin C in citrus fruits can help to build bones, support the immune system, help repair tissues and combat inflammation, and prevent heart disease. Vitamin C in citrus fruits helps protect the eyes from cell damage and reduces the risk of infection development, while also ensuring eye clarity and wellness.
7. Olive oil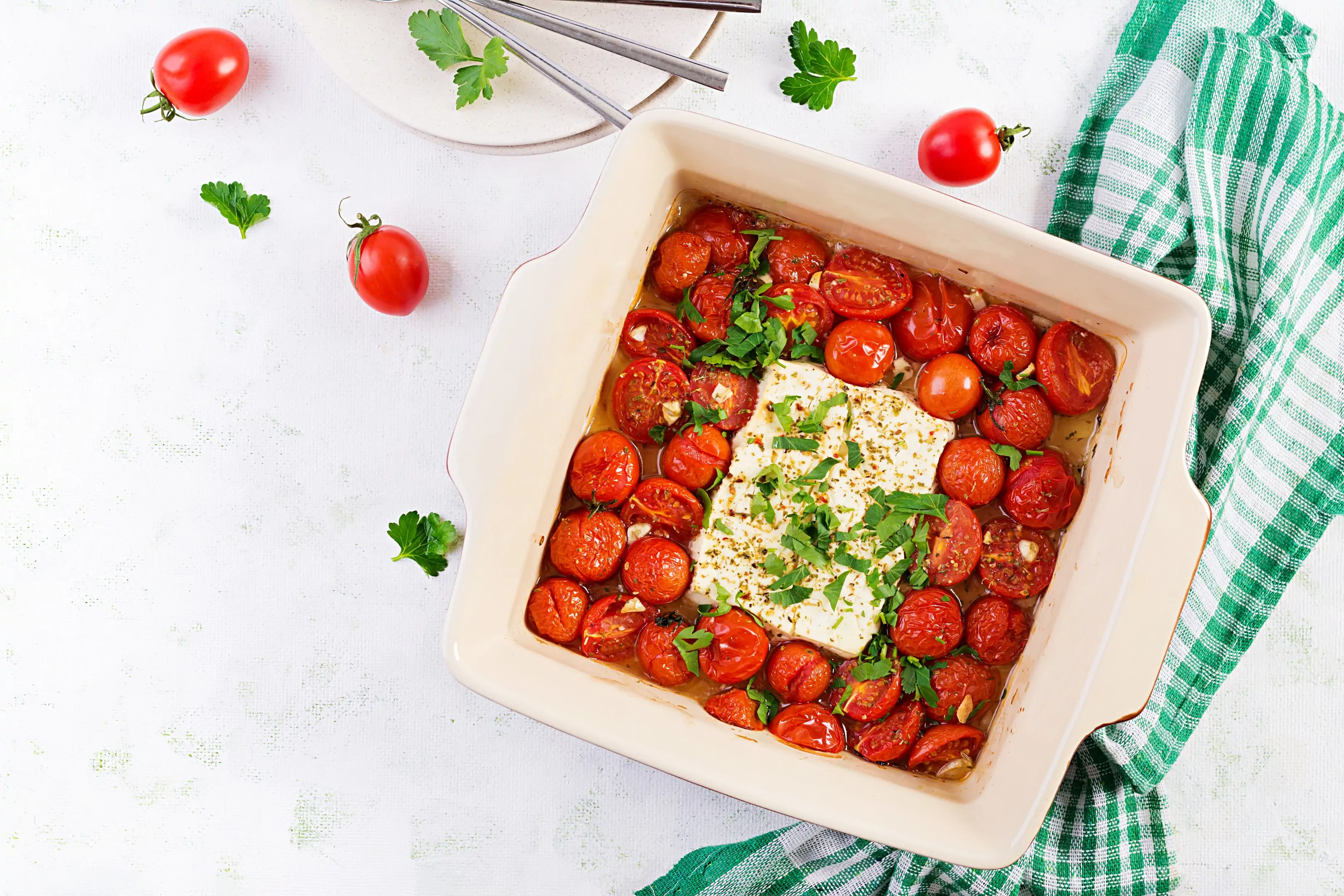 Another great food to brighten eye color is olive oil. Olive oil is popularly extracted from olives and it contains omega-3 fatty acids which have a great influence on eye health. If you want to improve the color of your eyes, put olive oil in your diet because olive oil changes eye color. When choosing olive oil, make sure you go for a cold-pressed one that has been extracted from olives that were cultivated organically; this type possesses antioxidant properties that can give the body health benefits such as reduction of inflammation and cell damage prevention. When olive oil is administered with lutein which is a natural vegetable pigment, it can help to decrease macular regression and impaired vision in the retina; in the long run, it will improve eye clarity and support brighter eye color.
Conclusion
The eye is the organ for visibility and as such is a very important aspect of overall body health. Engaging in a proper diet, staying away from certain bad habits that produce a health risk, hydrating, and getting enough sleep can all contribute to a healthier and better sense of sight. Enlist the foods that brighten eye color listed above in your current diet as they will go a long way to ensure good eye health and clarity and would also provide you with general improved wellness and body functioning.