It takes more than gym sessions to work on your bum; eating right can help you get a bigger butt and large hips. What kind of food do you eat? Is your diet well-structured to complement your gains in work-out sessions? These are the pertinent questions to answer. In dealing with your bum, there are major muscle groups to pay attention to:
The gluteus maximus
The gluteus minimus
The gluteus media
These three muscle groups are found in the region of the bum and as such, an increase in their mass equals an increase in the size of the bum and vice-versa. Hence, the foods you eat must be those that promote the growth and development of these muscle groups. Your best bet to eat foods rich in proteins. Proteins promote muscle development, recovery, and also repair of body tissues. When your work-out sessions are combined with a diet rich in proteins, your whole body including your bum responds and grows faster. In essence, you utilize a protein-rich diet to grow your body tissues and muscle groups whereas you use the work-out sessions to strengthen, shape, and train these muscles. The overall goal you are trying to achieve can be summed up in the following steps which include:
Increasing the muscle mass found in the bum
Strengthening these muscle mass to have a bigger butt
Prevent sagging of the flesh, one of the main focuses of the squatting exercises, so you can retain your gains
However, although a diet rich in proteins will help you build your bum faster, you should also be aware that proteins are only a single class of foods. You will need nutrients from other classes of food including carbs, fruits, and vegetables to make up the perfect balanced diet and keep your body in optimum condition.
Jump to:
10 foods that go straight to the bum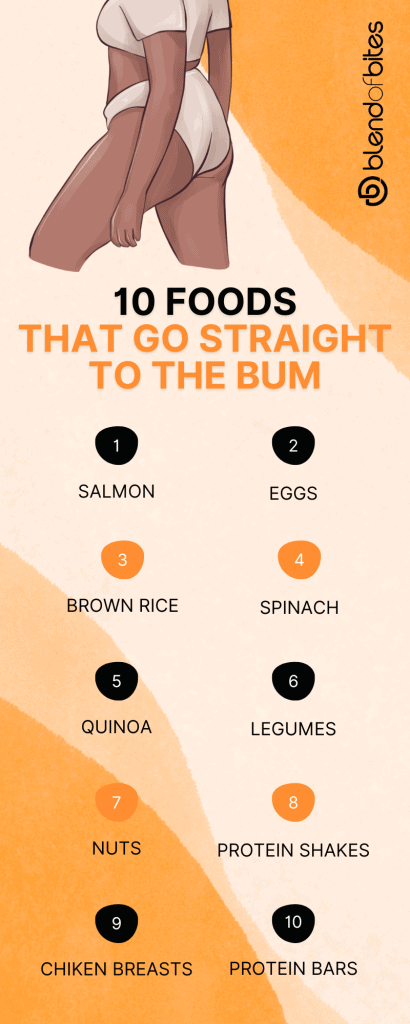 1. Salmon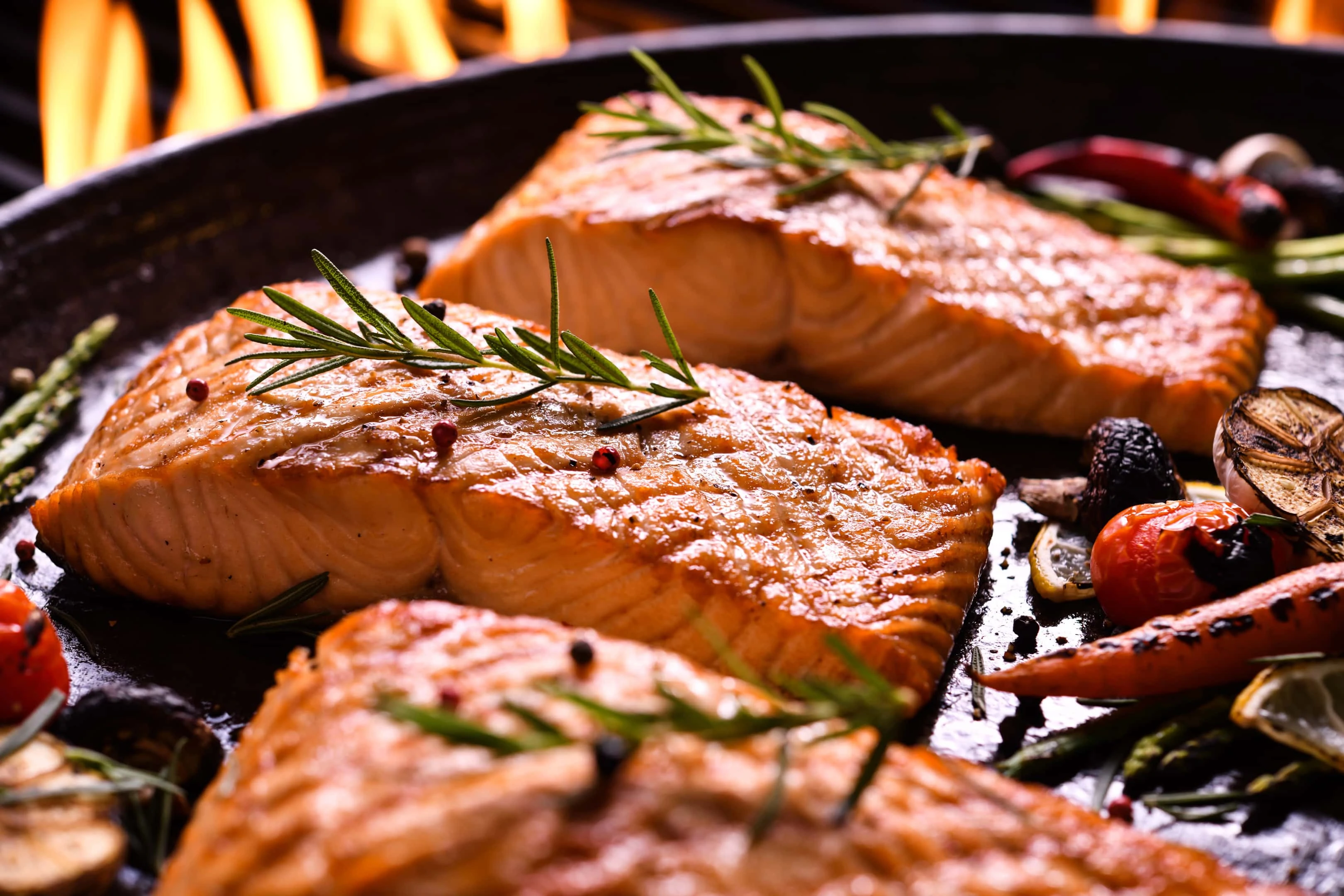 Salmon is a rich source of protein, releasing up to 17 grams of protein for every 3 ounces you take in. It is also low in saturated fats and high in unsaturated fats; thus, it does not only build your bum but also takes care of your heart in the process. Salmon is a great source of omega 3 fatty acids and helps to reduce inflammation, promote faster muscle growth and recovery. Omega 3 fatty acids also ensure you won't go all saggy and flabby if you decide to take a small break from your work-out routine.
2. Eggs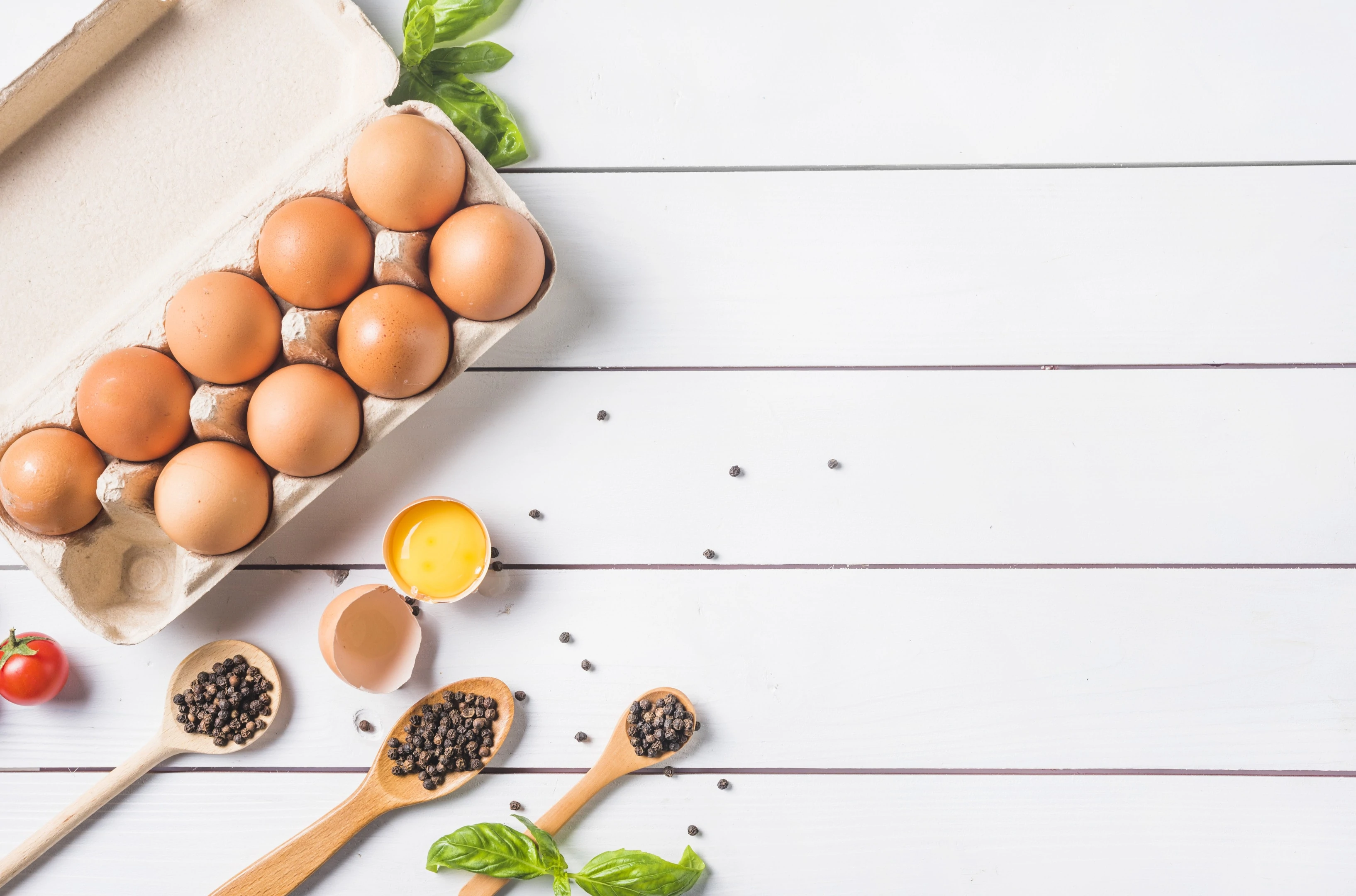 Eggs should be high up on your list due to their impressive nutrition deliveries, ranging from riboflavin to selenium and vitamin B12. They also pack in a considerable amount of leucine that stimulates muscle growth which is especially important for your bum. Do you want to up the protein benefits? Go for the whole egg not just the white. Taking eggs regularly after your work-out sessions out can perform wonders not only for your derriere but also on your body as a whole.
3. Brown rice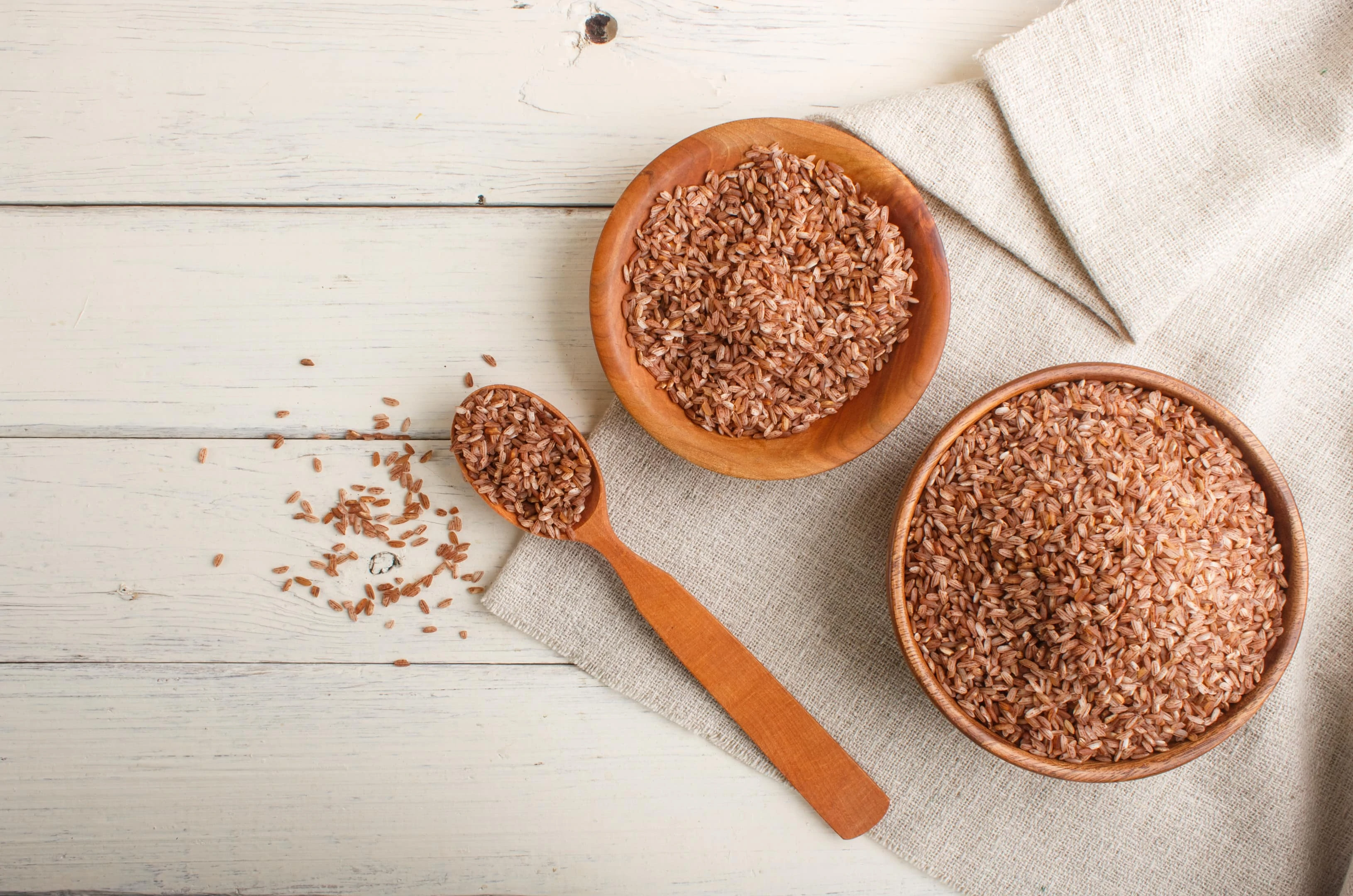 Brown rice is a good example of complex carbohydrates that are generally recommended for your health. While white rice will pump you up with a rush of calories, brown rice contains a perfect blend of complex carbs and protein, reaching up to 5 grams per cooked cup. Also, just in case you need an extra protein boost, you can go for the protein powder made from brown rice. It is high in branched-chain amino acids that help to reduce muscle soreness and fatigue. Brown rice also supplies your body with the needed strength to fuel your muscle mass when you are on those squats reps.
4. Spinach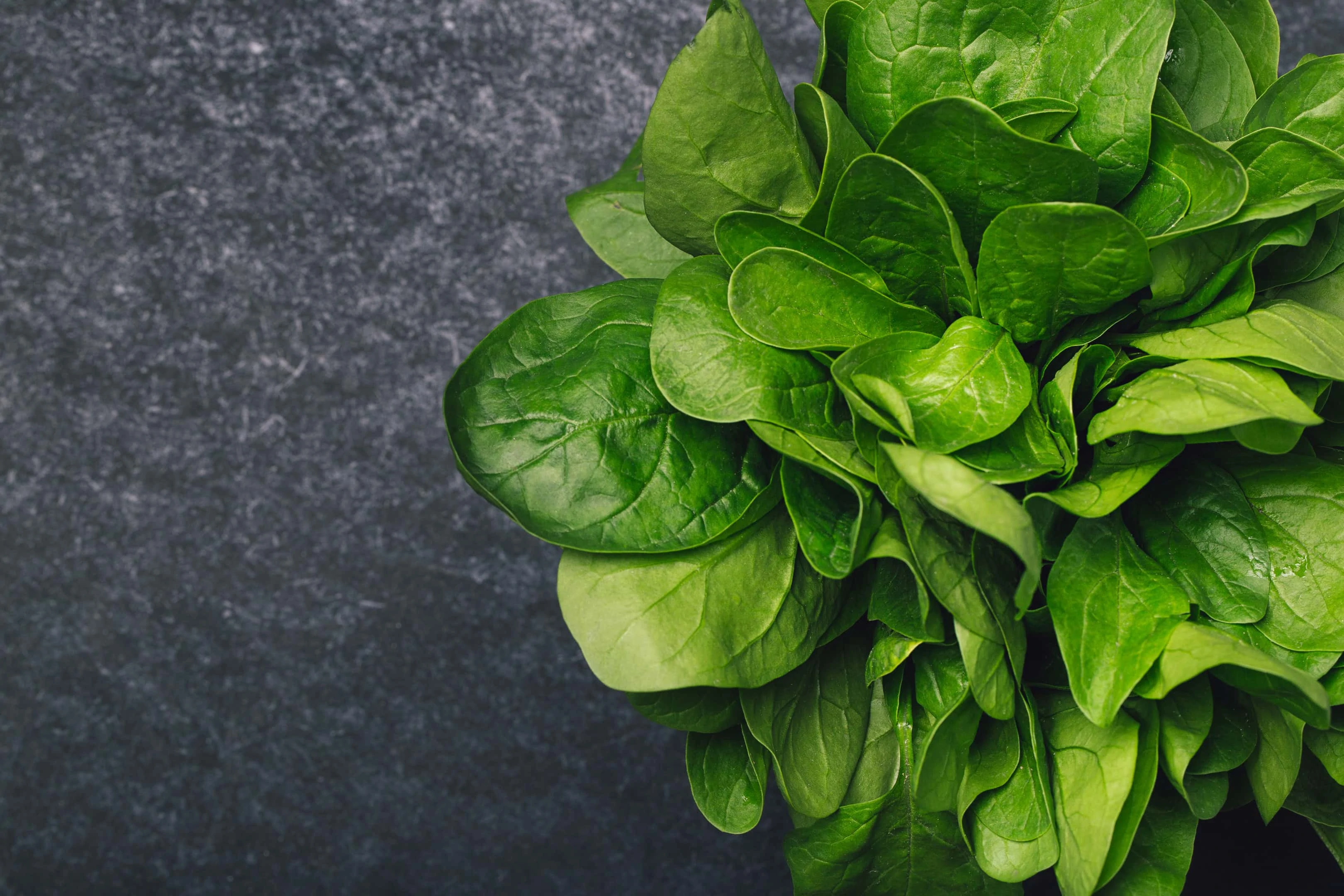 Increased spinach intake will supply your body with different minerals from folate and iron to vitamin K and magnesium. Spinach is also generally recommended as one of the best vegetables to add to your diet in muscle building. Why? Apart from being one of the best iron-rich foods, it also contains anti-inflammatory agents and comes with monounsaturated fats. That way you can put the right kind of fat on your butt without worrying about your cholesterol level. It is also low in calories and contains ecdysterone, a steroid that helps to increase your muscle mass and perform better in your work-out classes. Spinach in your diet will enable you to take in fewer calories, as it will make you feel 'full' thereby preventing you from 'over-eating.'
5. Quinoa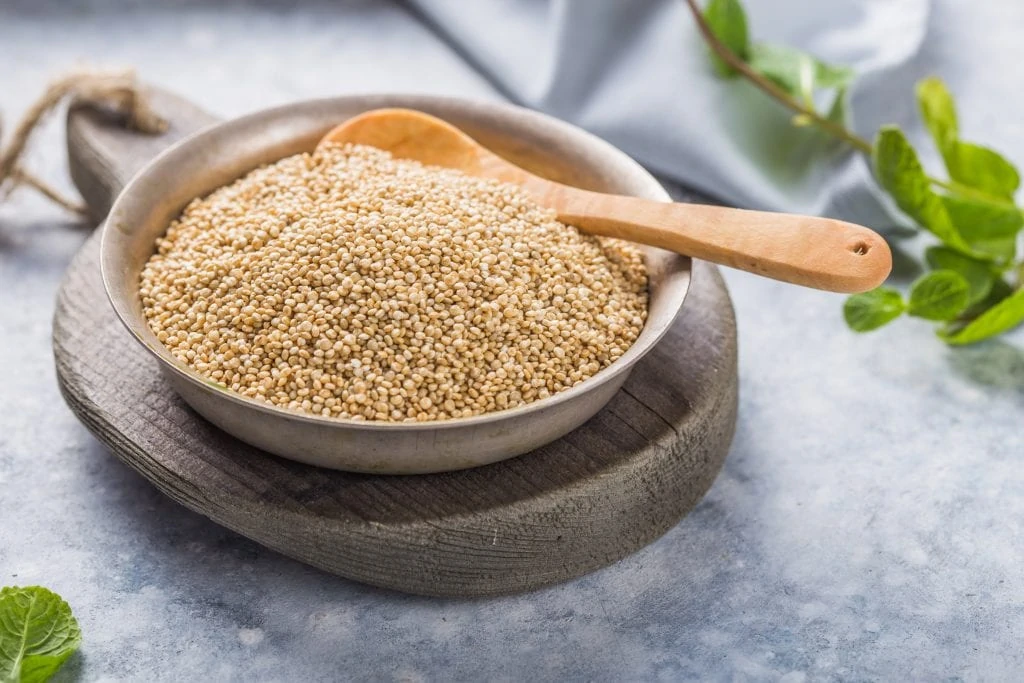 Quinoa is gluten-free and also contains folate in the list of minerals it supplies. Charged with different essential amino acids and a good supply of proteins, it can be a game-changer in your diet for increasing your muscle mass. Also, quinoa is rich in complex carbohydrates, this will help to minimize muscle damage during work-outs and provide the glycogen store needed to sustain your energy and endurance levels. Just in case, you are not a big fan of rice, you should consider quinoa as a pleasant substitute. Quinoa seeds can provide up to 8 grams of protein per 45-gram dry serving.
6. Legumes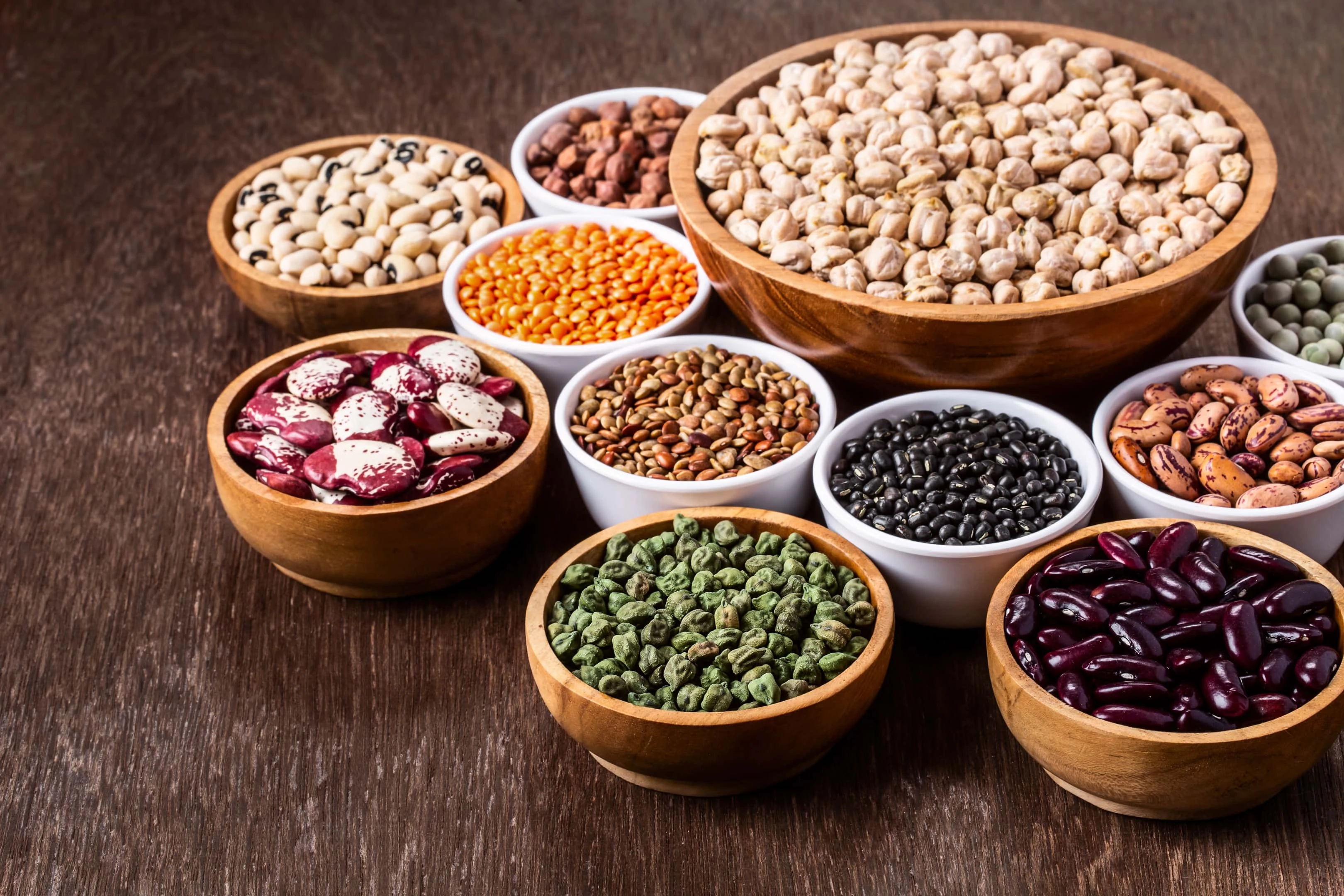 Legumes are a category of food that includes soybeans, lentils, peanuts, mung beans, chickpeas, and lima beans. They are generally high in proteins and also provide your body with nutrients and minerals including calcium, iron, potassium, and magnesium. Some of these minerals, like magnesium, are actively responsible for energy production and muscle contraction in the body. Legumes also contain healthy, complex carbohydrates in a good proportion to their high protein content, and are thus a good choice for giving you that posterior you've always dreamed of. Legumes' high protein content makes them a good choice for maximizing the growth and development of your glutes, helping to build a better bum faster.
7. Nuts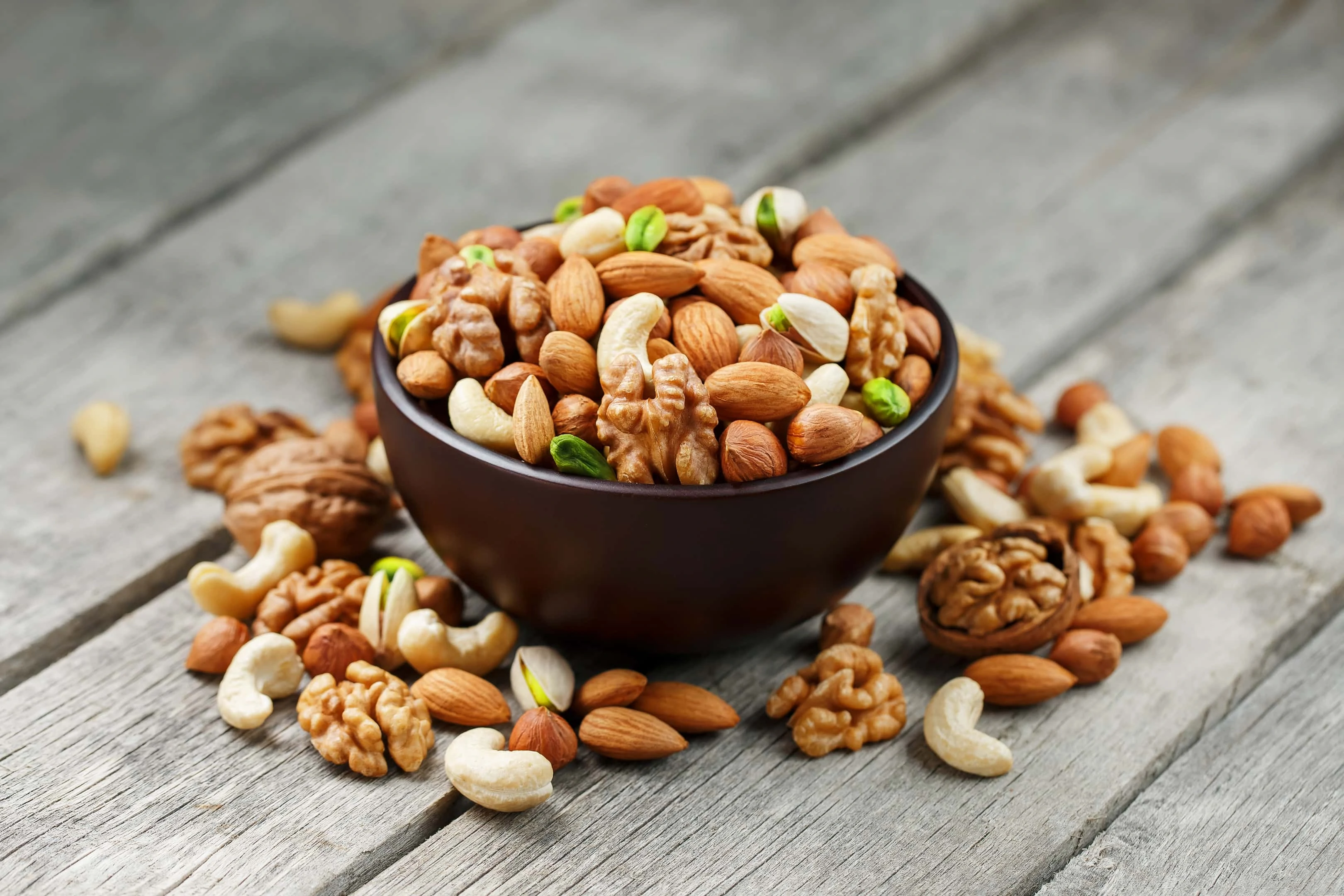 From hazelnuts to almonds, having nuts as part of your diet alongside an effective work-out routine will allow you to grow out nice curves in no time at all. Nuts are not only a high source of protein, but also contain minerals like phosphorus, iron, magnesium, and calcium alongside fibers and unsaturated fats, which will allow you to add healthy weight to your backside. If you are a vegetarian, legumes and nuts can be a great alternative to obtain a rich source of plant-based proteins. Butter from nuts, e.g. peanut butter, is also a good source of Vitamin E, calcium, and potassium needed by the body. Go nuts—your bum will love you for it.
8. Protein shakes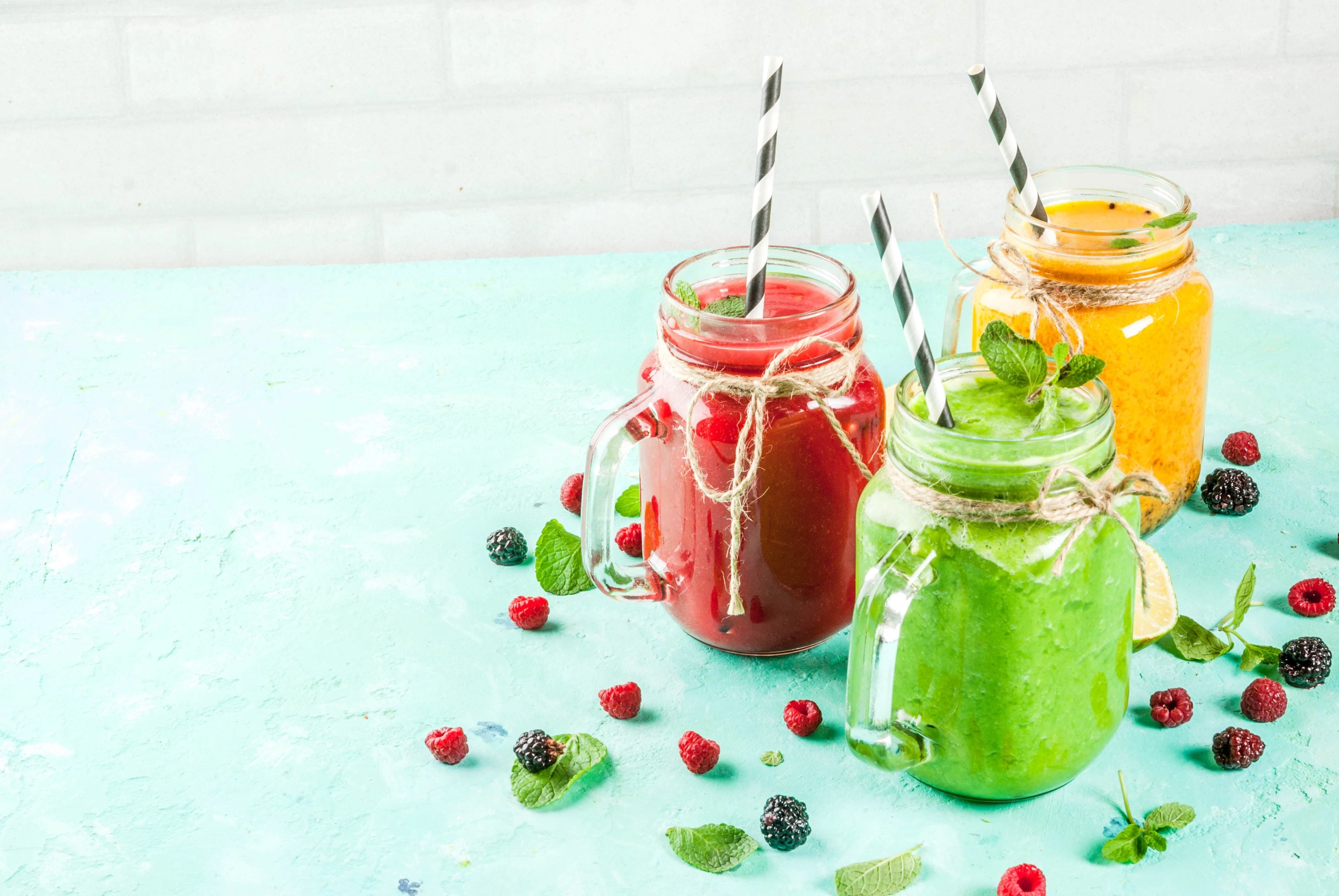 Loved by many bodybuilders due to their fast action, protein shakes can be a great way to bump up your protein levels and consolidate your workout gains. Whey proteins, which are common in milkshakes, are noted for their ability to promote muscle growth and recovery after intense work-out sessions. You can go for whey protein or other protein shake flavors and can boost its protein richness by blending it with milk or fruits. Protein-shakes help to maintain blood sugar levels, increase the mass of your glutes, and reduce stress levels by decreasing cortisol production in the body. By drinking protein shakes, you'll be providing your body with the necessary nutrients to build a bigger butt.
9. Chicken breasts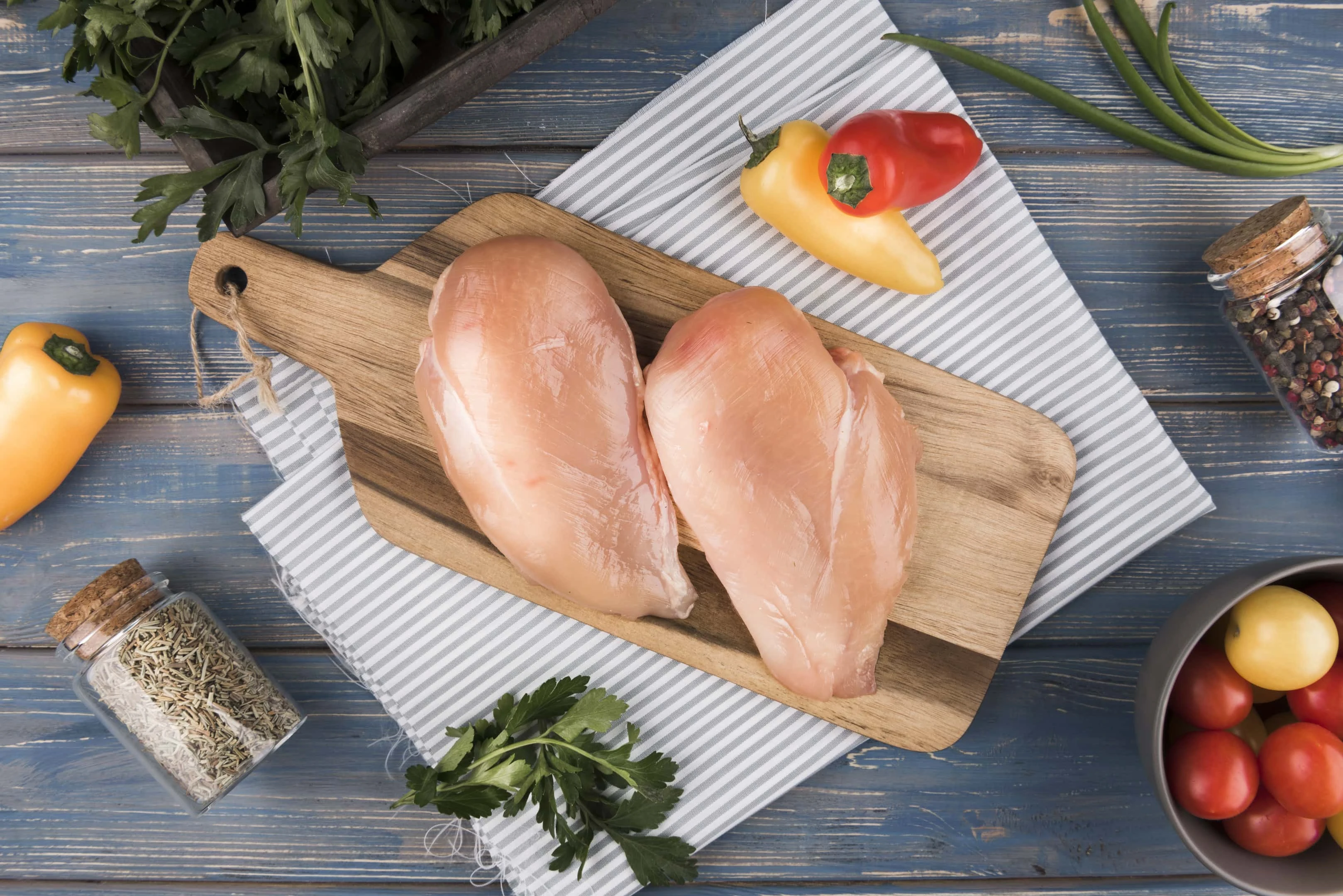 While consuming chicken will have a boosting effect on your glutes and proteins, you can go a notch higher by going for chicken breasts. Chicken breasts, especially when skinned, can be a rich source of B vitamins that are crucial to the production of energy needed to fuel your work-out sessions. Chicken is also a far better source of protein than red meat since it contains less cholesterol. What's more—it is easy to prepare and delicious!
10. Protein bars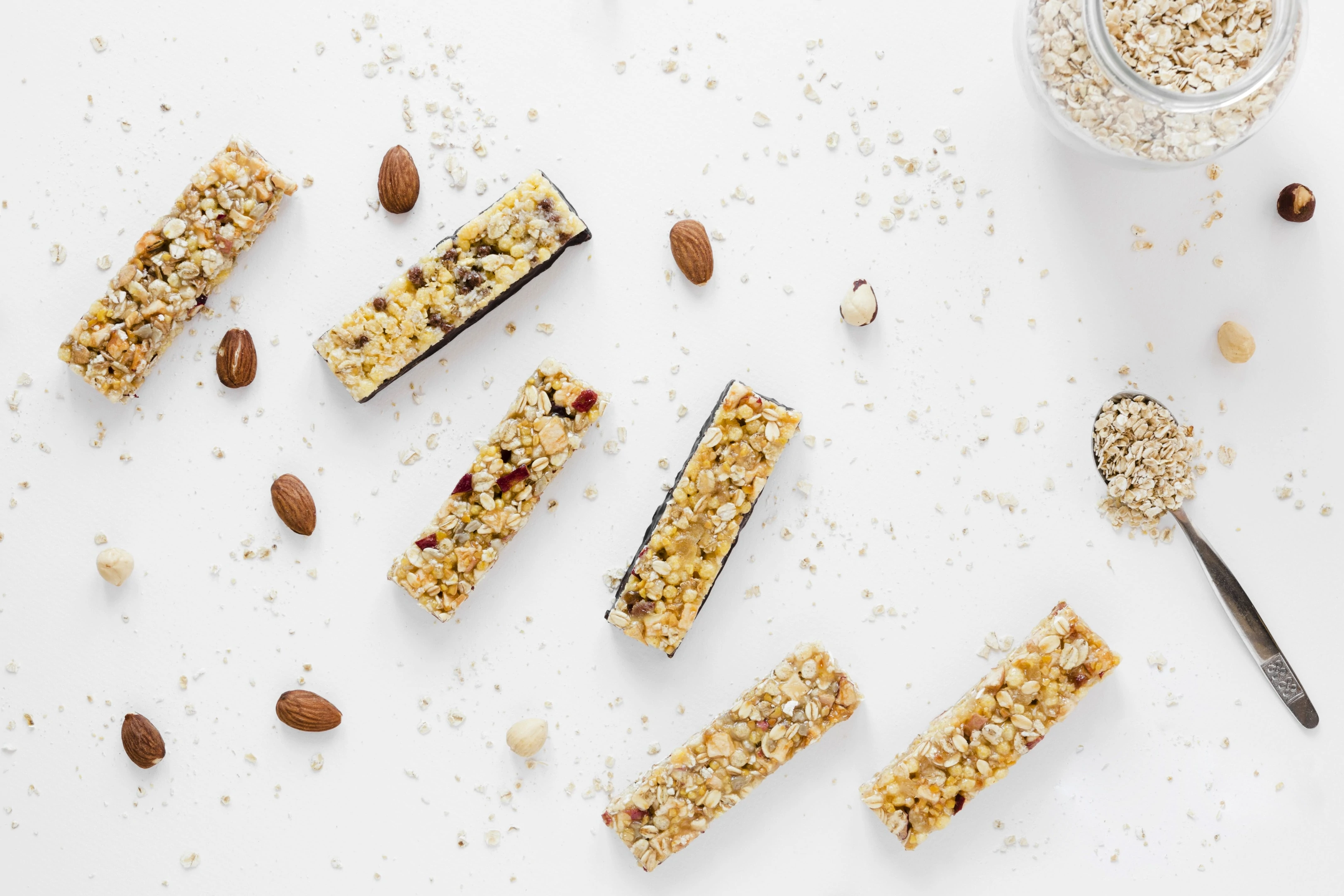 If you can't go without snacks, instead of turning to junk foods, try protein bars. Protein bars give you all the goodness of snacks and none of the harmful effects of sugar and fats. Since they contain a high amount of proteins as opposed to carbohydrates and fast, protein bars can help you to cut down on junk food consumption and increase the protein level needed by your body to make your bum bigger. You can munch on protein bars in between meals and when combined with work-out exercises, the effects on your butt can be magical.
Conclusion
While the above are recommended for building a bigger bum, there are also a few foods you should try to avoid as much as possible. They include junk foods like candy, cakes, sodas, and heavily processed foods. You should also exchange refined carbohydrates foods on your diet for whole grains. With a careful combination of the right kinds of foods that go straight to the bum and a proper workout routine, you are well on your way to building a nice curvy and bigger derriere.