Most people battling gallbladder problems have a family history of gallbladder disease. However, other factors like gender, obesity, and consuming a high-fat diet can affect the gallbladder. These issues can be caused by inflammation, gallbladder stones, and infections.
Although small and pear-shaped, the gallbladder is integral to our survival. This organ can be found under the liver, which helps the body to store bile, which is vital for digestion. Issues affecting the gallbladder can cause severe pain that might radiate to different body parts. Consuming certain foods can also worsen the symptoms — hence the need to choose the proper diet. Read along as we reveal more about foods to avoid with gallbladder issues.
Jump to:
What causes gallbladder issues?
Although the liver is responsible for producing bile, the gallbladder acts as its warehouse. The gallbladder delivers the bile into the small intestine, which helps to disintegrate fats from food, thereby assisting the body to absorb fat-soluble nutrients and vitamins better into the bloodstream.
The essential functions that the gallbladder performs mostly go unnoticed until this organ has problems. Issues associated with the gallbladder mostly have similar causes that include:
Gallstones (cholelithiasis) — Gallstones form when different bile products, mainly cholesterol, build up in the gallbladder and form lumps that can continuously grow and amass. Gallstones can exist and go unnoticed with no symptoms. Although gallstones constitute the most frequent cause of gallbladder issues, they are not always problematic. However, they may become an issue if they obstruct the bile ducts or gallbladder. Gallstones are painless, although they may cause discomfort, nausea, or inflammation.
Cholecystitis (inflammation) — The most prevalent sign of gallbladder issues is inflammation, also called 'cholecystitis.' Cholecystitis may indicate a gallbladder infection, a structural obstruction that can be very dangerous. Gallstones that obstruct bile flow are the leading cause of this inflammation. Chronic inflammation can result in gangrene, perforation, and tissue tearing in the gallbladder.
Gallbladder cancer — Cancer of the gallbladder, although rare, is a condition with vicious pain. It occurs when cancerous cells form inside the gallbladder. It is difficult to diagnose early, as its symptoms are not noticeable until later. Symptoms include fever, lumps, stomach pain, loss of appetite, bloating, and jaundice.
Biliary dyskinesia — Biliary dyskinesia, also known as functional gallbladder condition, is a motility issue. The gallbladder capacity to discharge bile into the bile ducts does not function normally. The implications of a functional motility issue are the same as those of gallstones and other blockages in the bile ducts or gallbladder. However, in this situation, biliary dyskinesia not only causes inflammation, but also affects the nerves and muscles as well.
11 foods to avoid with gallbladder issues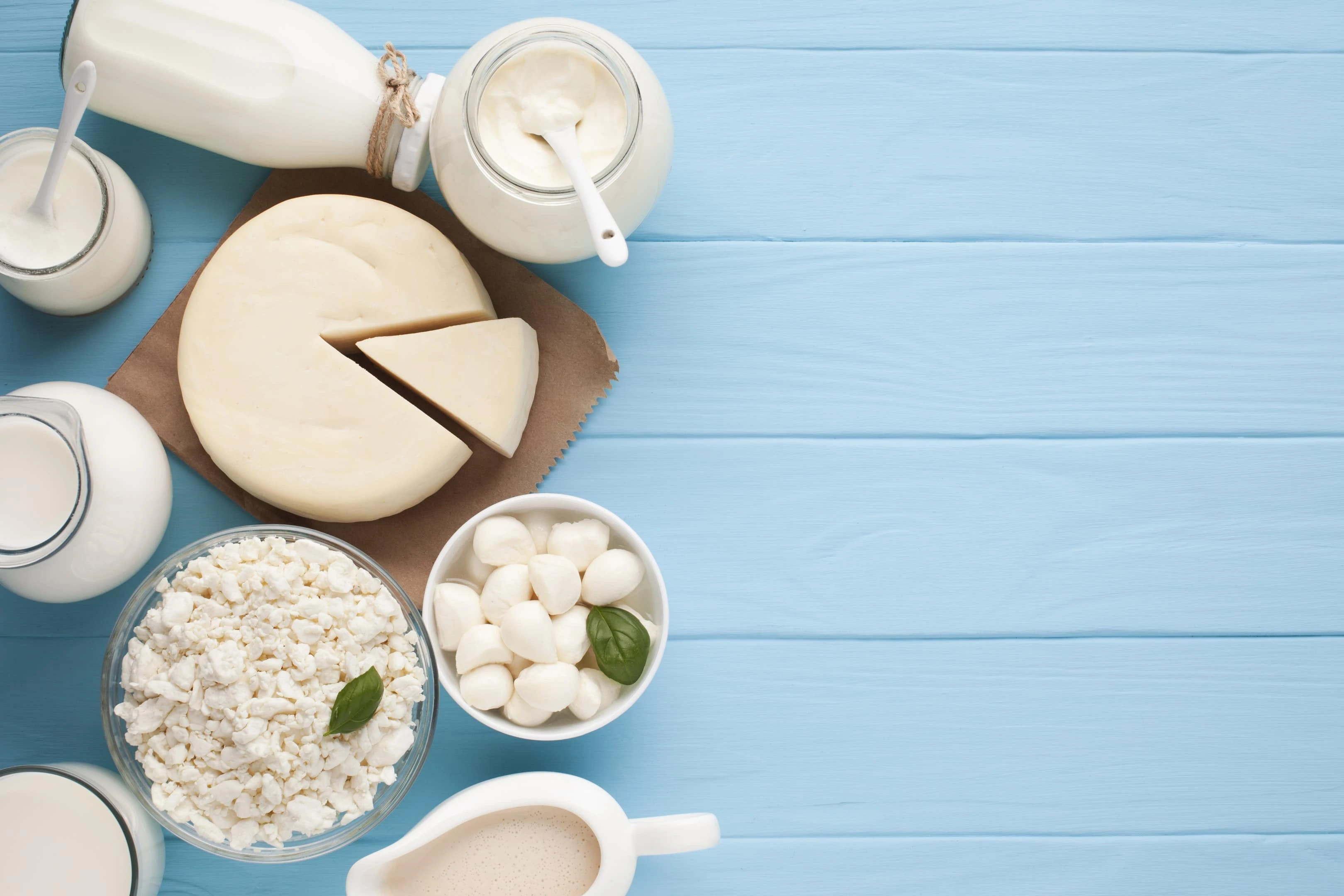 Gallbladder issues can arise as a result of many risk factors. These factors include obesity and being overweight; therefore, paying attention to diet composition is vital. Diets that contain generous amounts of cholesterol and fat can aggravate the symptoms of gallbladder issues. Here are a few gallbladder foods to avoid:
1. High-fat dairy products
High-fat dairy products, such as cottage cheese, sour cream, yogurt, and homogenized milk, and ice cream, may exacerbate gallbladder issues. Opt instead for low-fat versions of dairy products. These choices are easier to digest with gallbladder issues, reducing painful cramps. In addition, high-fat dairy products can contribute to other health conditions, including Alzheimer's, type 2 diabetes, and a higher risk of ovarian and prostate cancers.
2. High-fat meats
High-fat and processed meats are another example of foods to avoid with gallbladder issues. With gallbladder issues such as gallstones, it is strongly advised to avoid canned meats and specifically pork, beef, and poultry. Consumption of these meats can strain the gallbladder when it digests fats. Furthermore, studies have shown that these foods can contribute to the development of gallstones. In addition to deli meats, processed sausages and hot dogs also have a high-fat level.
3. Eggs
As eggs are laden with cholesterol, they can activate gallbladder issues like gallstones and inflammation. However, there is no need to totally cut eggs out of your diet because their composition is not limited to cholesterol alone. They are a good way for your body to acquire protein. Instead, reduce consumption to the barest minimum.
4. Refined and white flour foods
White pasta, rice, and bread are foods made of refined white flour. These white-flour foods often contain sugar, and their consumption can trigger the development of gallstones, as well as hinder the saturation of bile, which causes inflammation of the gallbladder. With gallbladder pain, sweets especially should be avoided.
5. Fried meals
Deep-fried foods, usually fatty and high in cholesterol, can enhance inflammation, thus triggering a gallbladder attack. The trans-fat in fried foods can aggravate the risk of developing diverse health conditions like cancer. Eating fried chicken, fried onion rings, and fried nibbles like egg rolls or breaded mozzarella cheese should be avoided.
6. Take-out and restaurant foods
Certain studies have suggested that cooking your own food can guarantee a healthy diet rather than consuming restaurant meals. This is because these foods contain higher amounts of saturated fat, sodium, and calories. To avoid aggravating the pain with gallbladder issues, it is better to make your own meals.
7. Chocolate
Chocolate can trigger pain when battling gallbladder problems, as chocolate contains high amounts of fats that can lead to inflammation. However, excessive consumption of chocolates or drinking excessive amounts of chocolate milk can increase the blood cholesterol level. As a result, the gallbladder is put under more stress.
8. Creamy sauces and soups
Cream soups and sauces can aggravate gallbladder issues because of their high-fat content. Soups produced with non-dairy ingredients like almond milk or cashew cream are perfect substitutes. Broth soups that contain unsavory components like processed meat should also be avoided.
9. Pizza
Pizza can definitely increase the symptoms of a gallbladder issue, due to ingredients such as high-fat dairy products, creamy sauces, white flour dough, and processed meats. One approach to enjoying this popular dish without repercussions is to make your pizza at home using healthy components that contain less fat.
10. Sodas
Sodas and other drinks contain excess sugar, which trigger gallbladder issues. In a 13-year follow-up study, high consumption of soft drinks was linked to a higher incidence of extrahepatic biliary tract and gallbladder malignancies. This indicates that soft drinks can increase one's chances of developing gallbladder cancer.
11. Corn
Fresh or canned sweet corn, popcorn, cornmeal, and flour made from whole-grain corn or maize should be avoided by people with gallbladder issues. Consuming corn can make the bile duct enlarge in those who already have gallbladder problems, which will stop the passage of bile fluid from the gallbladder, triggering gallbladder symptoms.
Lifestyle changes
In addition to avoiding these foods, there are changes to your lifestyle that should be enforced to avoid irritating the gallbladder or making the situation of a gallbladder issue worse. Consider doing the following while following a diet that do not include foods to avoid with gallbladder issues:
Don't skip meals — One of the indicators of gallbladder problems is loss of appetite, which can compel you to miss meals. However, missing meals can cause the motility and contractions of the gallbladder to decrease therefore bringing about an attack. Fasting reduces gallbladder movement, resulting in excess cholesterol in the bile, as a buildup of bile is not being employed to metabolize food because there are fewer contractions.
Drink a lot of water — The advantages of being hydrated are endless, and one of them is avoiding gallbladder attacks. Every meal causes bile acids and drinking plenty of water all day long dilutes this potentially unpleasant liquid. The organ drains more regularly as a result, which reduces the likelihood of gallstone triggers.
Conclusion
Issues associated with the gallbladder are not trivial and should be treated with attention. Although most gallbladder conditions do not manifest until later, you might notice symptoms like jaundice, abdominal pain, and fever. It is important to carefully select what you consume, hence there are foods to avoid with gallbladder pain; these foods include baked foods, processed meats, sugary foods, and high-fat dairy products.