The uterine lining is the internal surface lining of the uterus that is responsible for housing the ovum during reproduction. It is an essential part of fertility; a thick uterine lining ensures that an egg will develop well, thus supporting fertility in women. The lining of the uterus changes its width every thirty days, and this takes place continuously all through the female fertile years. Two hormones, progesterone, and estrogen, which are secreted in women, are responsible for the growth and reduction of the uterine lining. This means that during menstrual cycles, the uterine lining thickens to accommodate pregnancy and then sheds if pregnancy does not take place.
Typically, in women, the standard thickness level of the uterine lining is between 5-7 millimeters, then increases to 11 millimeters as the ovulation cycle continues. Having an adequate uterine lining is actively required for an embryo's nutrition and development in the uterus. The thickness of the uterine lining is mostly discovered with ultrasound. In the advent of a thin uterine lining, the causes might include inflammation, insufficient blood supply to the uterus, or low hormone secretion levels. To prevent all these, it is advised that you eat foods for increasing endometrial thickness; some examples of foods in this category include certain types of beans, lentils, and rice, all of which are excellent in blood building. Also, foods like nuts and seeds, which are great sources of healthy fats, along with leafy green vegetables, are essential examples of foods to increase uterine lining thickness.
Jump to:
Foods to increase uterine lining thickness
1. Nuts and seeds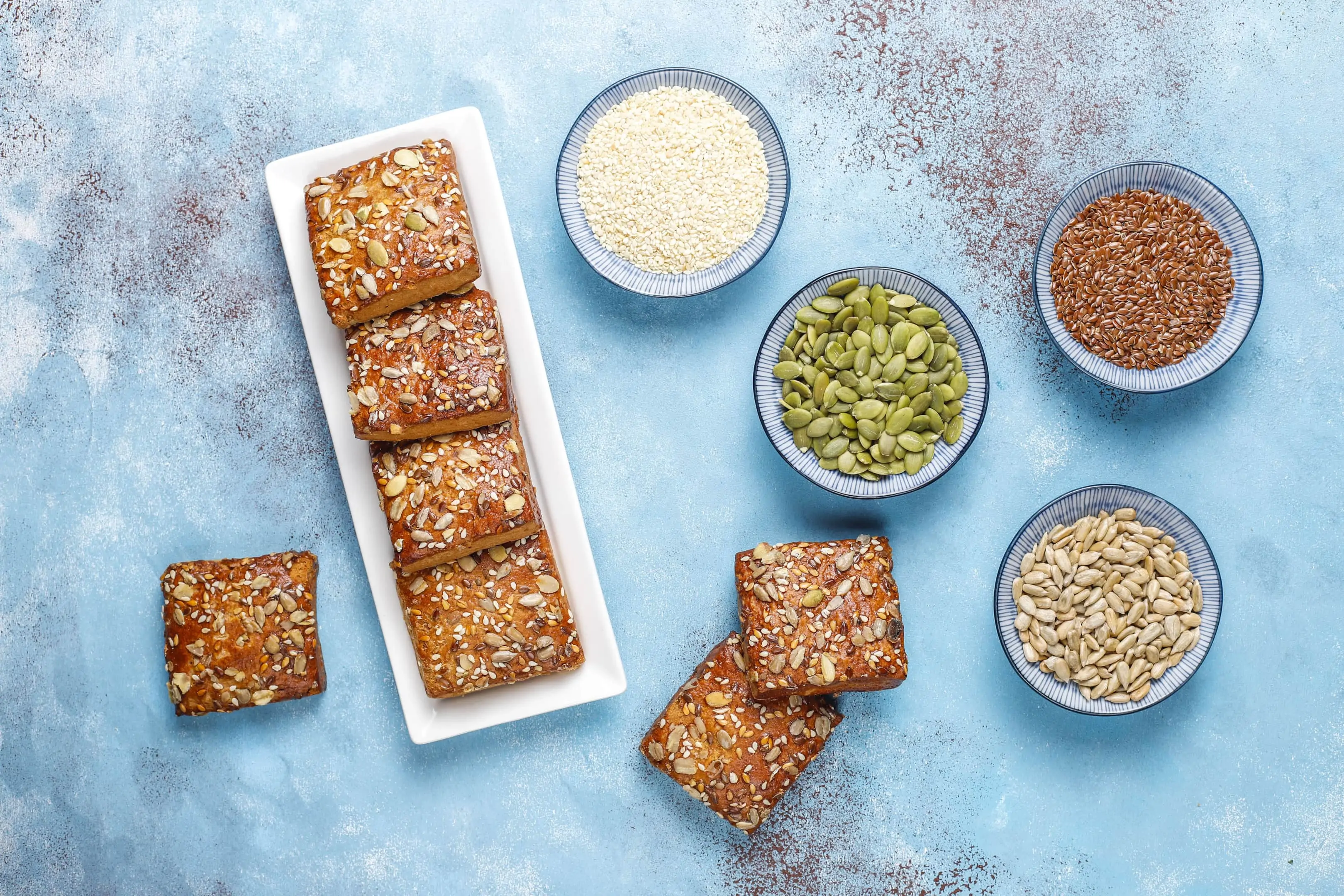 Nuts naturally contain unsaturated fats, fiber, proteins, and many other nutrients. They have lots of protein, vitamins B and E, and also magnesium. Nuts come in diverse varieties and each possesses unique nutrients. Examples of nuts are hazelnuts, almonds, macadamia nuts, cashews, peanuts, brazil nuts, pine nuts, pecans, and walnuts. They also consist of high amounts of antioxidants which mitigate cell damage and eliminate the risk of illnesses. Other health benefits include aiding weight loss, reducing risk for diabetes, lowering cholesterol levels, and their antioxidant properties enable them to reduce inflammation.
Seeds are primarily acquired from vegetables or crops. Some of them are sources of nutrients and omega-3 fatty acids. They are essentially rich in fiber and good for the stomach. Some examples of seeds are flax seeds, chia seeds, pumpkin seeds, hemp seeds, and sesame seeds. Nuts and seeds are exemplary food types that help with thickening the lining of the uterus.
2. Whole grains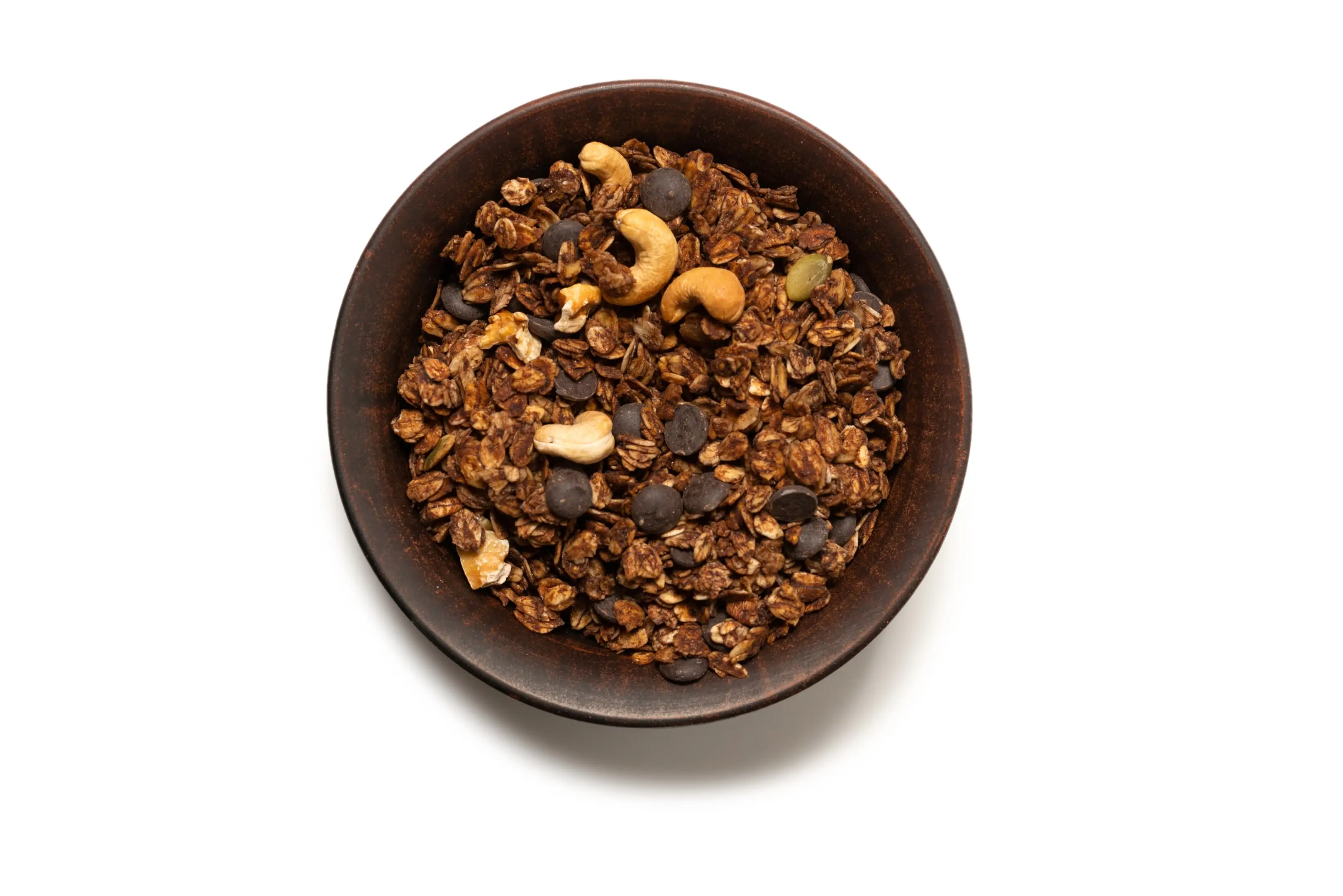 Using whole grains in your diet offers several health benefits like the prevention of heart disease and colon cancer, diabetes, and even asthma. Whole grains possess a good quantity of fiber, as well as vitamin B, iron, and magnesium. Some typical whole-grain foods are oats, wheat, brown rice, barley, and corn. Whole grains are also antioxidants and act to prevent tissue damage. Different types of fiber grains contain other properties. They also lower inflammation and reduce the risk of some diseases. Whole grains are great foods for healthy uterus lining due to the iron content and protein content which help in body-building.
3. Oily fish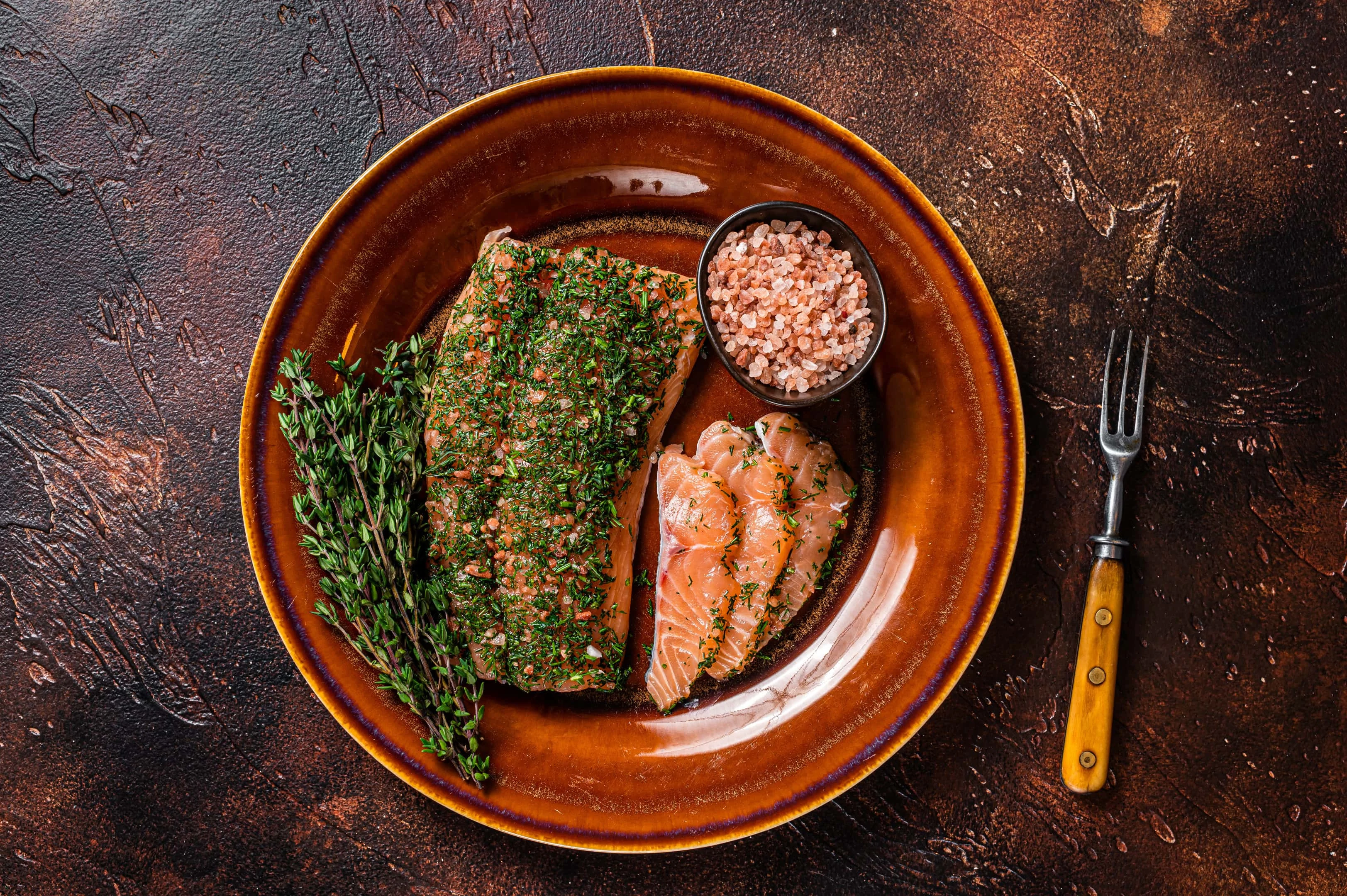 Oily fish consists of omega-3 fatty acids, which are the best fats for the human body, unlike regular fats in meat. They also contain high levels of protein. These types of fish can also be referred to as fatty fish. They have a large host of health benefits such as improved cardiovascular function, stroke prevention, blood-building, improved blood circulation, mitigating plaque buildup in arteries, and regulating some fat levels in the body. Since oily fish is a significant source of omega-3 fatty acids, it is excellent for blood building and repair, making it a perfect example of foods that thicken the endometrium lining. Some examples of oily fish include salmon, wild salmon, Atlantic herring, mussels, anchovies, swordfish, sardines, mackerel, and trout.
4. Pomegranate juice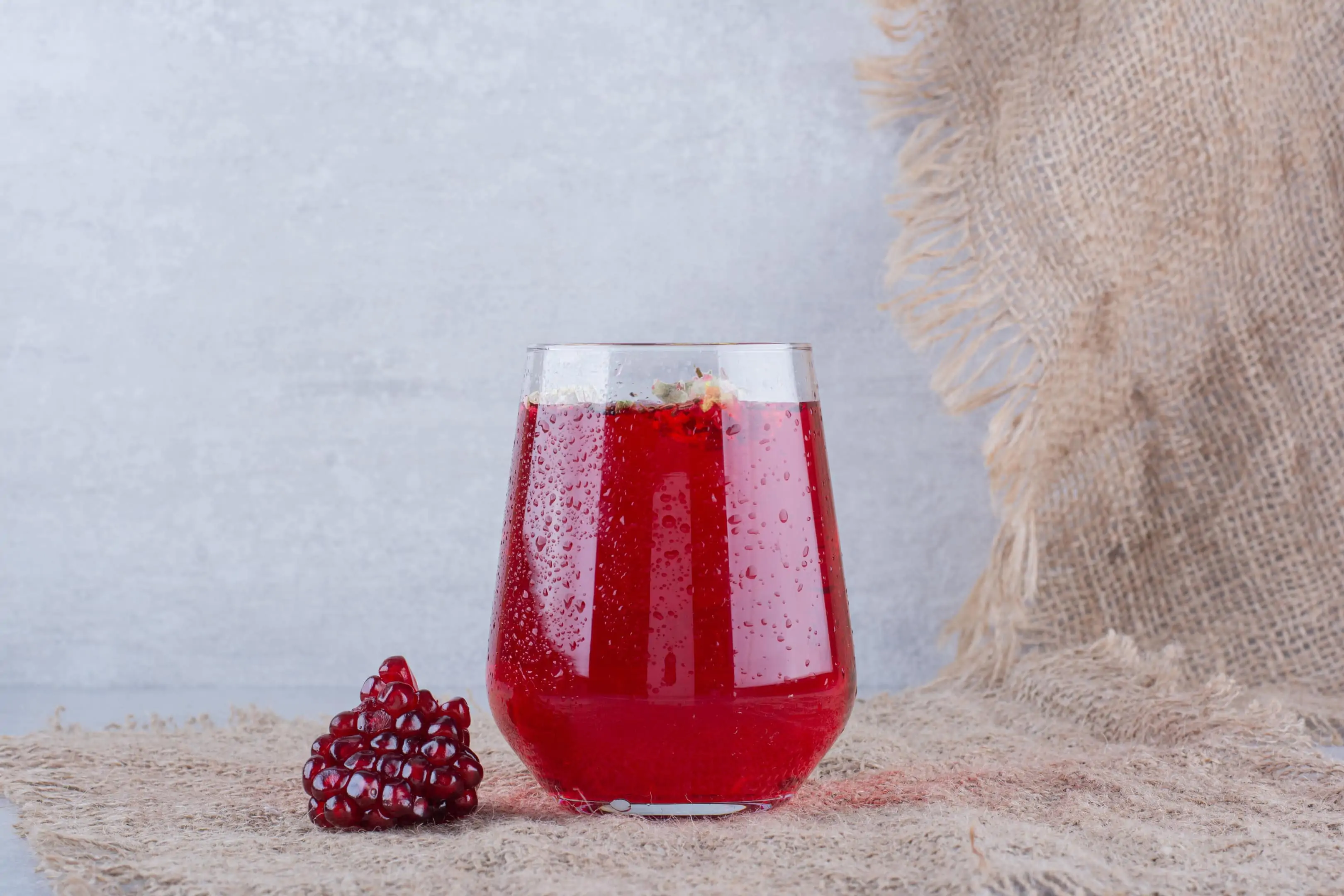 Pomegranate juice is one of the foods to increase uterine lining thickness. Pomegranate can be crushed and distilled into syrup which is used for cooking various foods like salads. It possesses considerable amounts of vitamin C, K, and E and is also a good source of potassium. They come with many health benefits, from antioxidant properties to cancer reduction and benefits like aiding digestion, anti-inflammation, arthritis prevention, prevention of heart disease, lowering blood pressure, antiviral properties, increased sexual performance, and improved fertility. But out of all these, we are focused more on fertility. Pomegranate juice can thicken the uterine lining by fostering hormone generation such as estrogen in women, which improves fertility. This can provide the uterine lining with enough thickness to house an egg and undergo pregnancy.
5. Avocado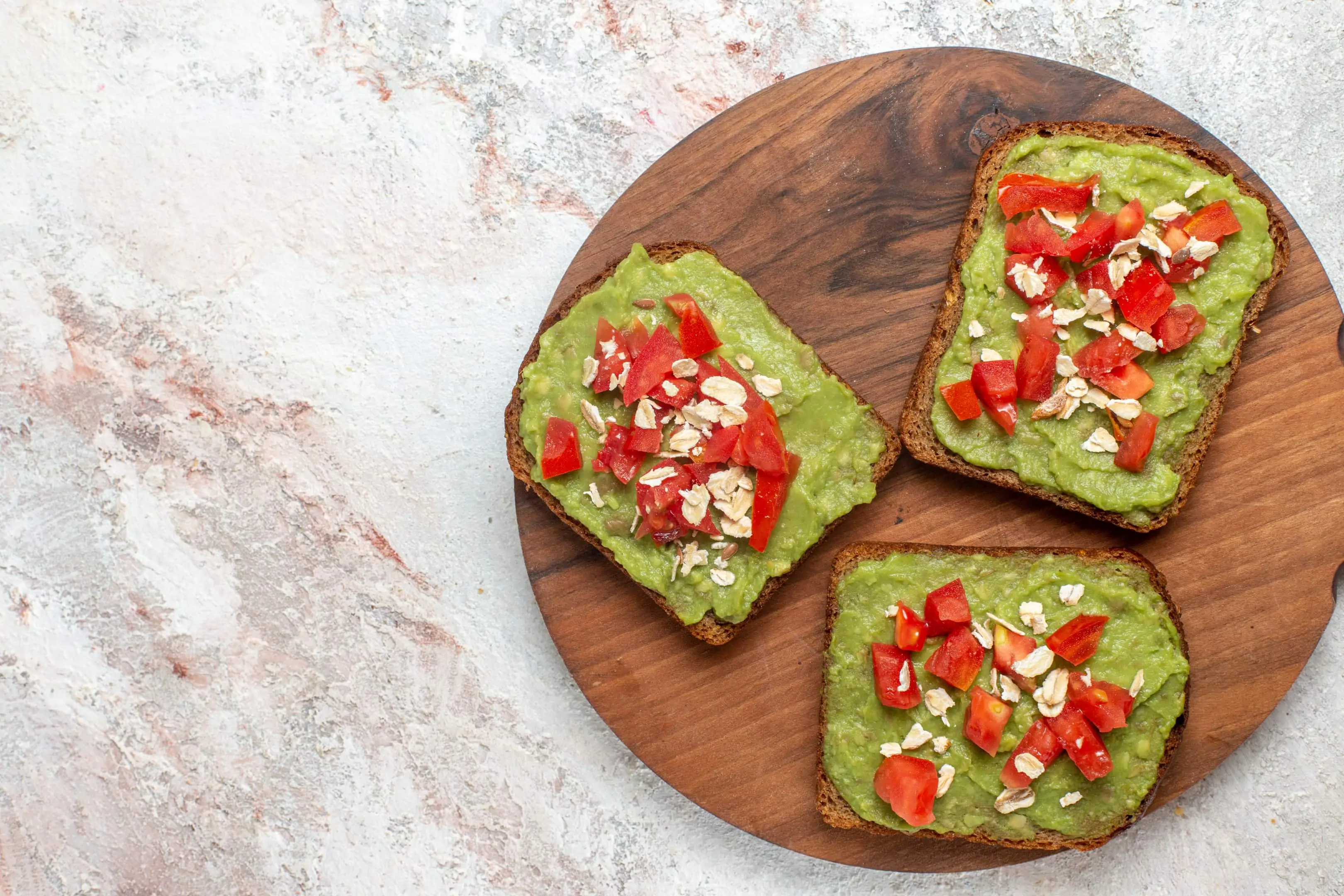 Like pomegranates, avocados are a good source of vitamins C, E, and K. They are a great source of omega-3 fatty acids and beta-carotene. They possess multiple health benefits like preventing obesity, and heart disease, improving skin tone and nourishment, and acting as a natural detoxifier. Also, avocados are abundantly rich in fiber. Avocados contain soluble fibers that interact with and foster the growth of friendly bacteria in the gut, which prevents ulcers and other stomach complications. Avocados are very good for fertility and healthy pregnancy; they contain folates that can reduce the risk of miscarriage or pregnancy defects. It is an excellent food for a healthy uterus lining because it is rich in omega-3 fatty acids, which help in blood building, promote the growth and thickening of the uterine lining.
6. Red meat (beef and lamb)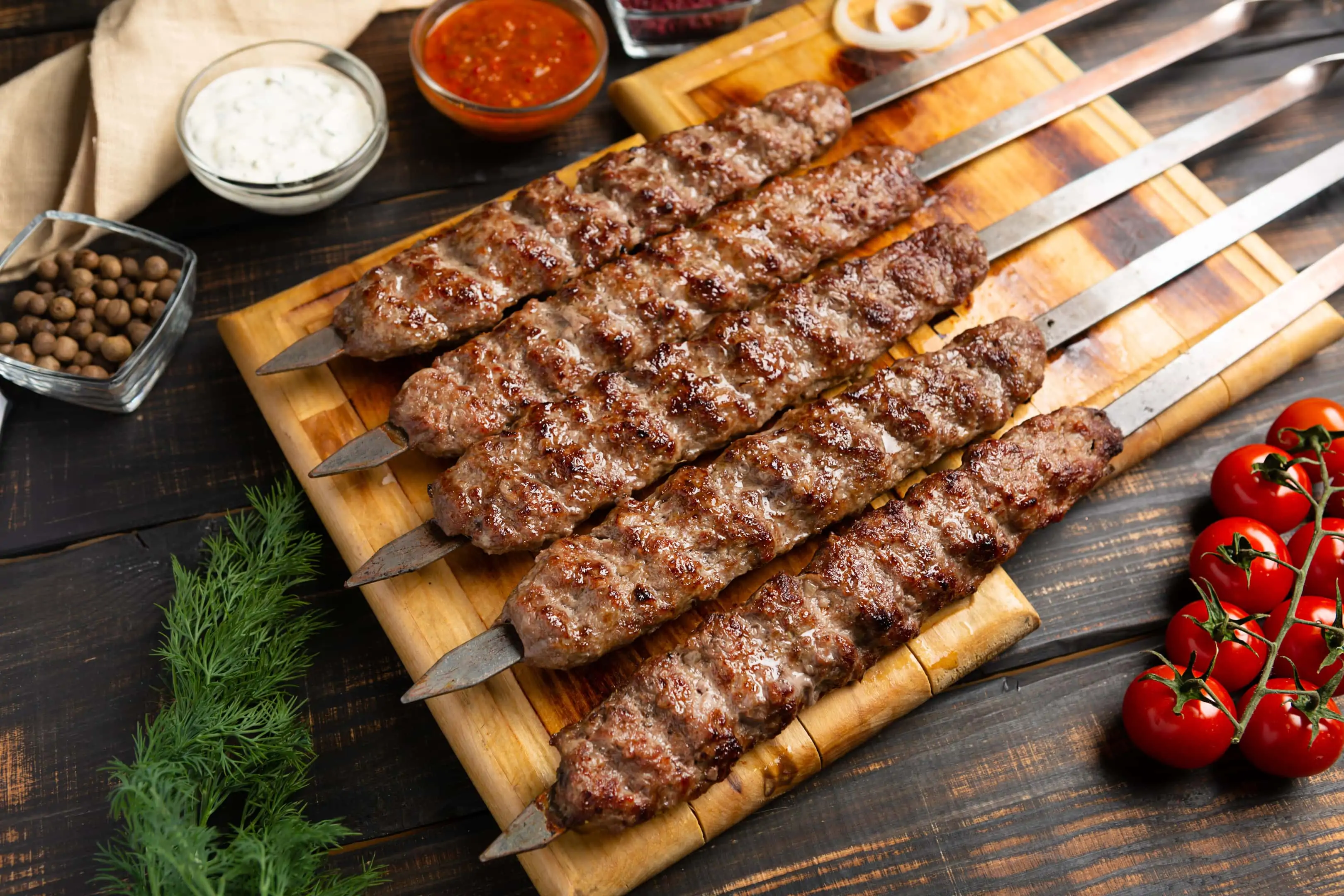 The most common red meat varieties include beef, pork, and lamb meat, or mutton. Various types of meat are excellent for your health and nutrition, offering varying nutrient types and quantities. Beef is more popular and used than lamb, and is used in steaks, hamburgers, and ribs. Beef is an essential source of protein and nutrients like iron, which make them a good food for increasing endometrial thickness. Lamb is considered by many health experts and nutritionists to be the healthiest type of red meat. It possesses proteins and amino acids in good amounts. There's also mutton which is meat from older sheep. Their natural purity and nutrient content like amino acids, protein, and minerals make them good food to consume for good health and to increase uterine lining thickness.
7. Vegetables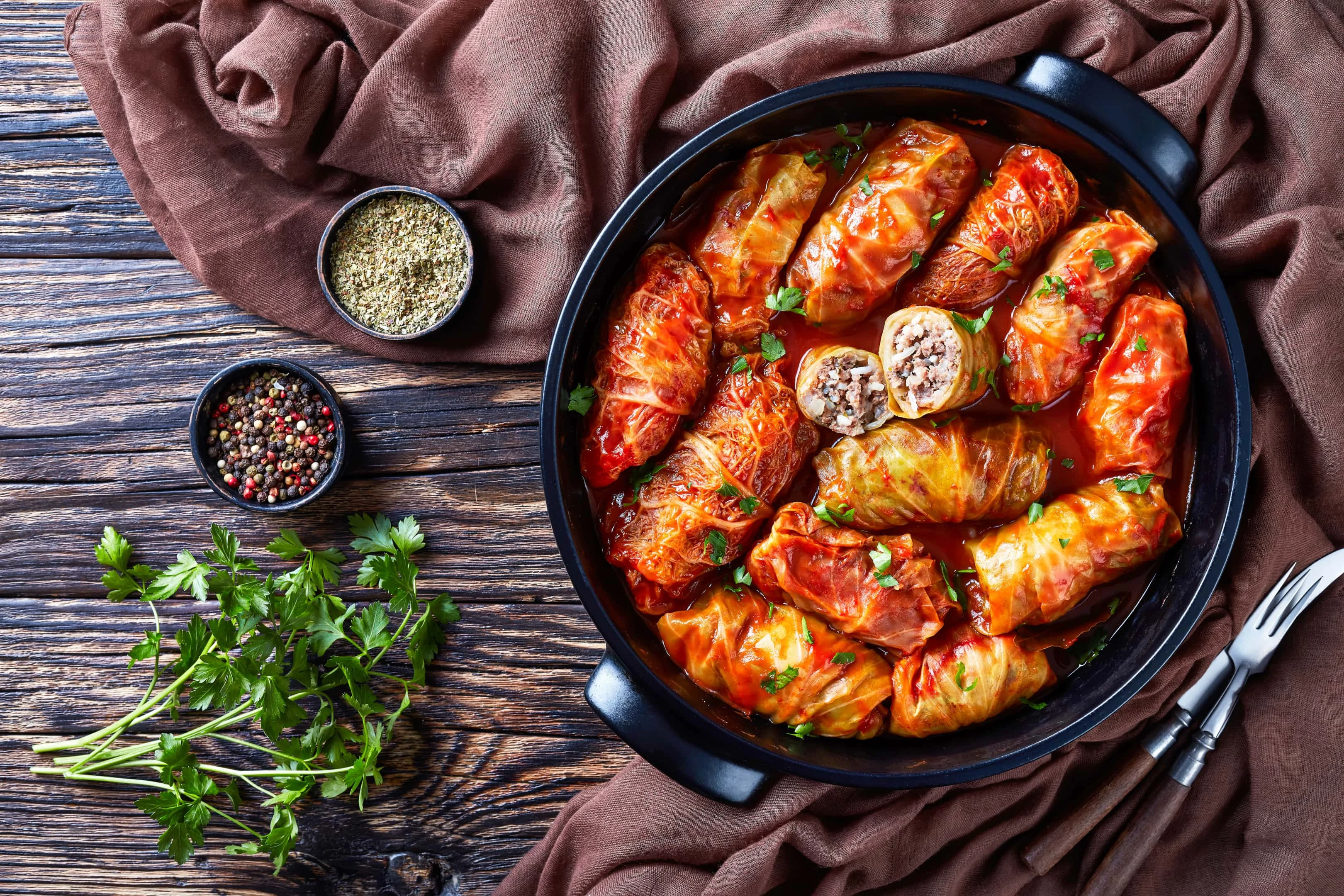 Vegetables, particularly leafy greens, are beneficial foods for increasing endometrial thickness, as they contain high amounts of vitamins and fiber. Vegetables naturally possess various health benefits, including lowering blood pressure, preventing weight gain, and lowering the risk of heart diseases. Some examples of leafy greens are collard greens, kale, spinach, watercress, beet greens, turnip greens, lettuce, and cabbage. Leafy greens like kale are rich sources of vitamins C, A, and K while also possessing large antioxidant properties. Spinach and cabbages are amongst the most popular leafy greens, and they are exemplary sources of folate, which prevent pregnancy complications and are amongst the foods for healthy uterus lining. They promote normal bodily functions and provide the nutrients and vitamins for hormonal secretion to occur normally.
8. Olive oil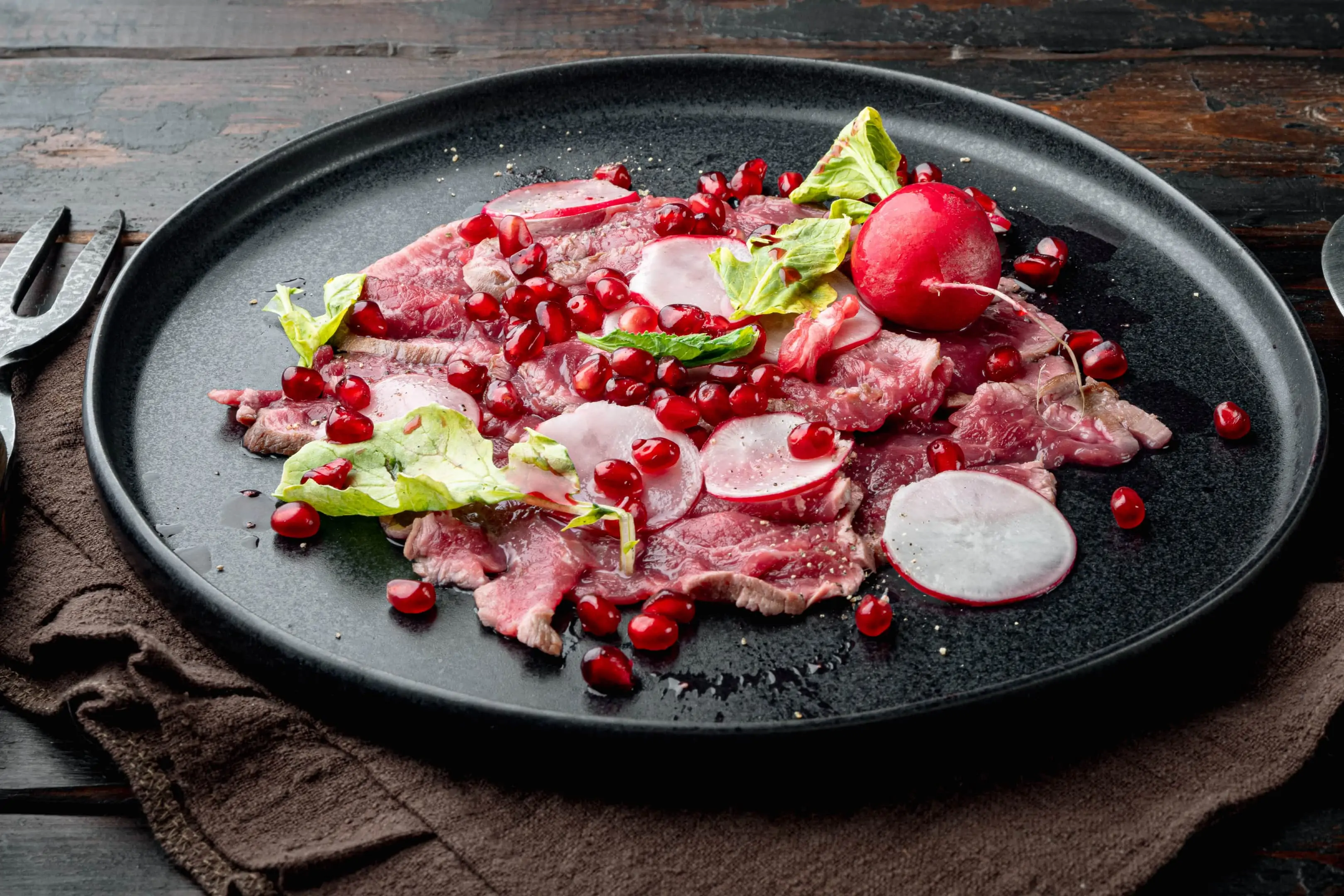 Olive oil has become an essential part of healthy cooking worldwide. They appear in different forms due to their method of distillation and other materials prepared with them. Some examples include virgin olive oil, pure olive oil, extra virgin olive oil, and lampante oil. Some of the health benefits of olive oil include increased hair growth, improving skin health, prevention of heart disease, anti-inflammatory properties, and it may also assist in stroke prevention. Olive oil and avocado, and nuts are essential foods for improving fertility in women and can increase uterine lining thickness.
Conclusion
All the foods mentioned are vital for fostering the thickness of the uterine lining and aiding fertility. They range from leafy green vegetables to nuts and seeds, and whole grains, which are natural sources of iron and protein that are amongst the essential characteristics of foods to eat to thicken uterus lining. From oily fish to red meat, vegetables and fruits like avocados, pomegranates, and lemons are prime examples of body and blood builders that ensure normal body functioning. Other examples of healthy uterus lining foods are green tea, castor oil, egg yolks, and dairy products. If you are battling with a thin uterine lining, consume these foods and the lining of your uterine will thicken in no time.