The vegan diet has become popular over time as more people are beginning to join the vegan bandwagon. Most people decide to go vegan because of environmental, health, and ethical reasons. A vegan diet is beneficial in many ways; it can improve blood sugar and get you a great waistline. This diet requires commitment since your choice of food is restricted. A vegan diet is based solely on the consumption of foods and beverages that are plant-based.
Veganism requires doing away with all forms of animal cruelty and exploitation, this does not only have to do with food as it cuts across clothing and other things. This is why some vegans steer clear of clothes, medications, personal care items, and entertainment options that involve the exploitation of animals. Observing a vegan diet restricts you from consuming all types of food that have a connection with animal cruelty; these foods include dairy, meat and eggs. These foods are therefore replaced with grains, vegetables, beans, and nuts.
Far from the popular notion that the vegan diet is only about not supporting animal exploitation, a vegan diet has many advantages health-wise. It can reduce the risk of Type 2 diabetes, can alleviate the symptoms of arthritis and poor kidney function. Other health benefits that you can get from a vegan diet include:
Helps with weight loss and improves blood sugar level — Research has shown that most vegans tend to have thinner bodies and lower body mass than non-vegans. This is because vegan diets are rich in fiber, making you feel fuller. A vegan diet can help you reduce your calorie intake and aid in weight loss.
Reduce the risk of getting cancer — Vegan diets may protect you against some types of cancers. Vegans mostly eat vegetables, legumes, and fruits than non-vegans; the regular consumption of legumes can lower your risk of getting colorectal cancer and soy can prevent breast cancer. Also, vegan diets eliminate animal products; this helps you stay away from processed and smoked meats which can cause prostate and colon cancer.
Can improve heart health — Reducing animal foods and consuming more plant-based foods can reduce the risk of heart disease. Animal products are high in saturated fats and these fats are known to cause an increase in cholesterol levels. However, vegan diets that entail plant-based foods are rich in fiber and can help improve heart health.
However, many people do not know that there are different types of vegan diets. There are different shades of vegan diets that you can choose from. Among the most common ones are:
A vegan diet based on raw foods — This type of vegan diet is primarily based on the consumption of raw vegetables, sprouted legumes, fruits, seeds, nuts, and plant-based foods that are cooked below 118 degrees F.
A vegan diet based on whole foods — This kind of vegan diet prescribes that you consume whole plant foods. These whole plant foods include vegetables, fruits, nuts and seeds, legumes, and whole grains.
The 80/10/10 vegan diet — Designed by Dr. Douglas Graham, this vegan diet is based on consuming raw plant-based foods that are low in fats such as soft greens and fruits. With the 80/10/10 diet, you have to limit your intake of plants that are high in fats such as avocados and nuts.
A vegan diet based on junk food — Unlike the raw foods diet and whole foods diet, this diet relies solely on the consumption of junk foods. Junk foods that can be consumed under this diet include heavily processed foods that are vegan, fries, cheese, and mock meats.
Flexitarian diet — The flexitarian diet is a type of vegan diet that gives room for flexibility. This diet is essentially plant-based, but it allows you to intermix meat and other animal-based products with your diet. If you are new to veganism, you should start with this diet as it will give you enough window to get accustomed to vegan foods. It is also perfect for someone who just wants to decrease their consumption of animal products.
For many people, strict adherence to a vegan diet can be daunting and difficult because they might not get to enjoy some of their favorite snacks and meals. There are however great foods that are surprisingly vegan that you don't know about. Here are 10 foods that you didn't know were vegan.
Jump to:
10 Foods that you didn't know were vegan
1. Dark chocolate
Chocolates are everyone's favorite and you shouldn't send them to exile because you are a vegan. A lot of people think all chocolates have milk in them. Do you know that dark chocolate, unlike white and milk chocolate, is made with only cocoa butter? Cocoa butter is taken from cocoa beans; this makes most dark chocolates perfect for vegans because it is dairy-free and plant-based. So, next time you visit the store, treat yourself to delicious dark chocolate made from cocoa beans. You can even mix cocoa powder with soy milk for a bar of sweet vegan chocolate.
2. Oreos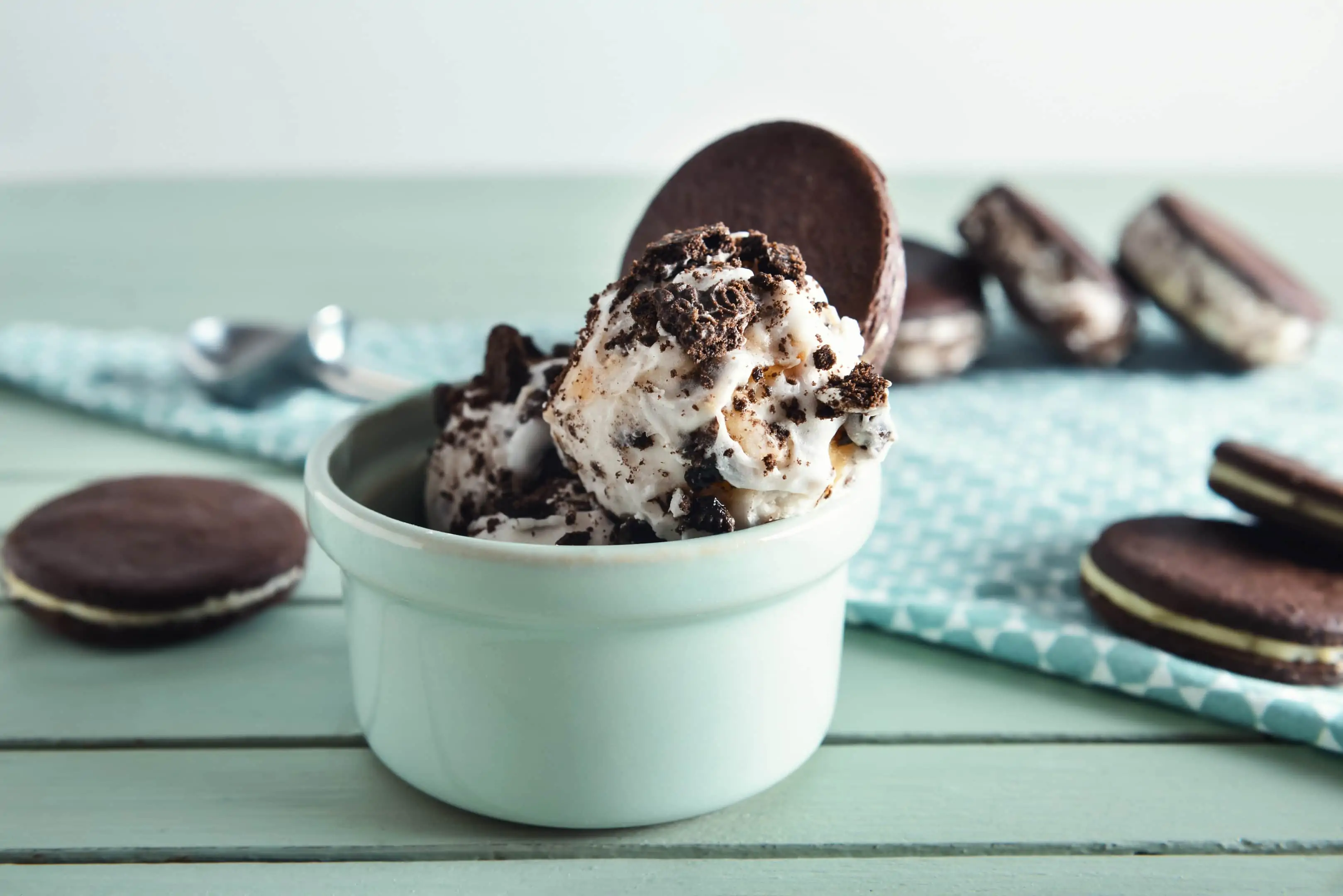 This amazing snack is surprisingly vegan which means its ingredients are free from all animal by-products. Oreos contain only plant-based ingredients, which include wheat, cornstarch, soy, and canola oil. As a vegan, instead of enjoying Oreos with milk that is not plant-based, dip them in peanut butter for a satisfying treat.
3. Peanut butter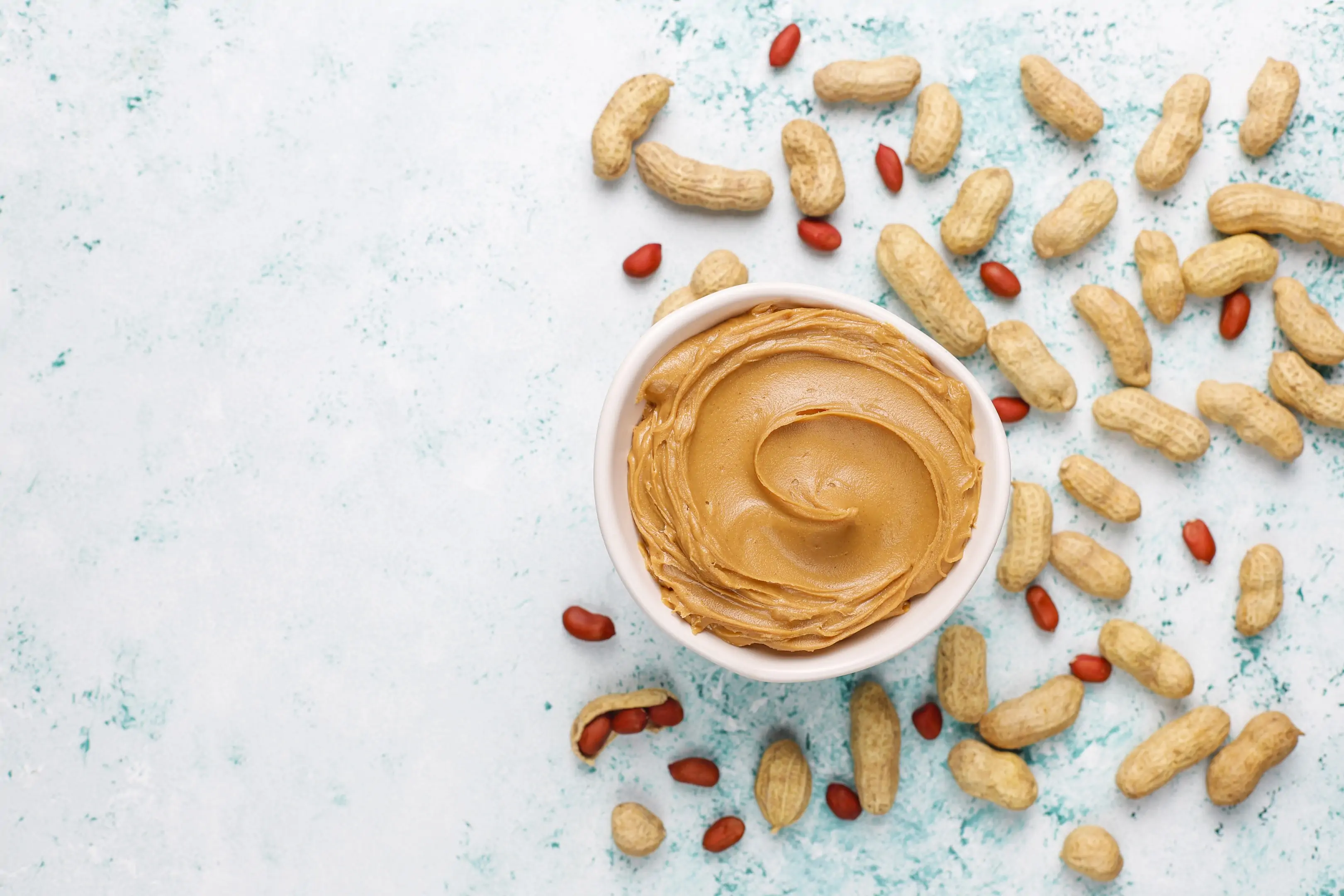 Although there are different kinds of peanut butter, none of them are made from ingredients from animals. Peanut butter is vegan and the majority of peanut butter in stores today is simply made from ground peanuts and salt. You can enjoy peanut butter with your favorite vegetables and fruits.
4. Plain tortilla chips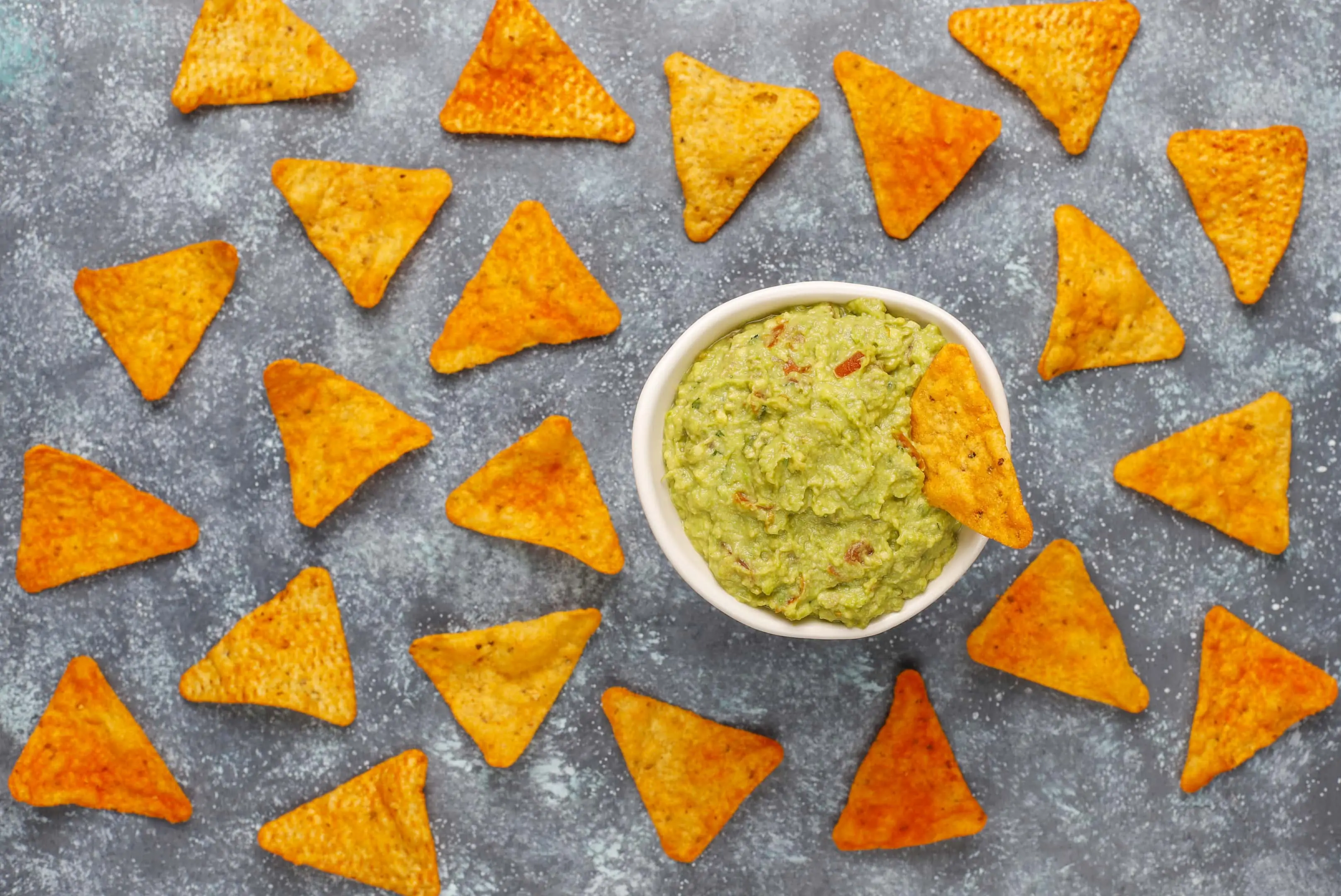 The ingredients present in most tortilla chips are plant-based, including corn, salt, and oil. Corn tortilla chips are healthy as they contain antioxidants that can help to improve your health. Fritos and Doritos are excellent vegan tortilla chips that you can try.
5. Banana-cue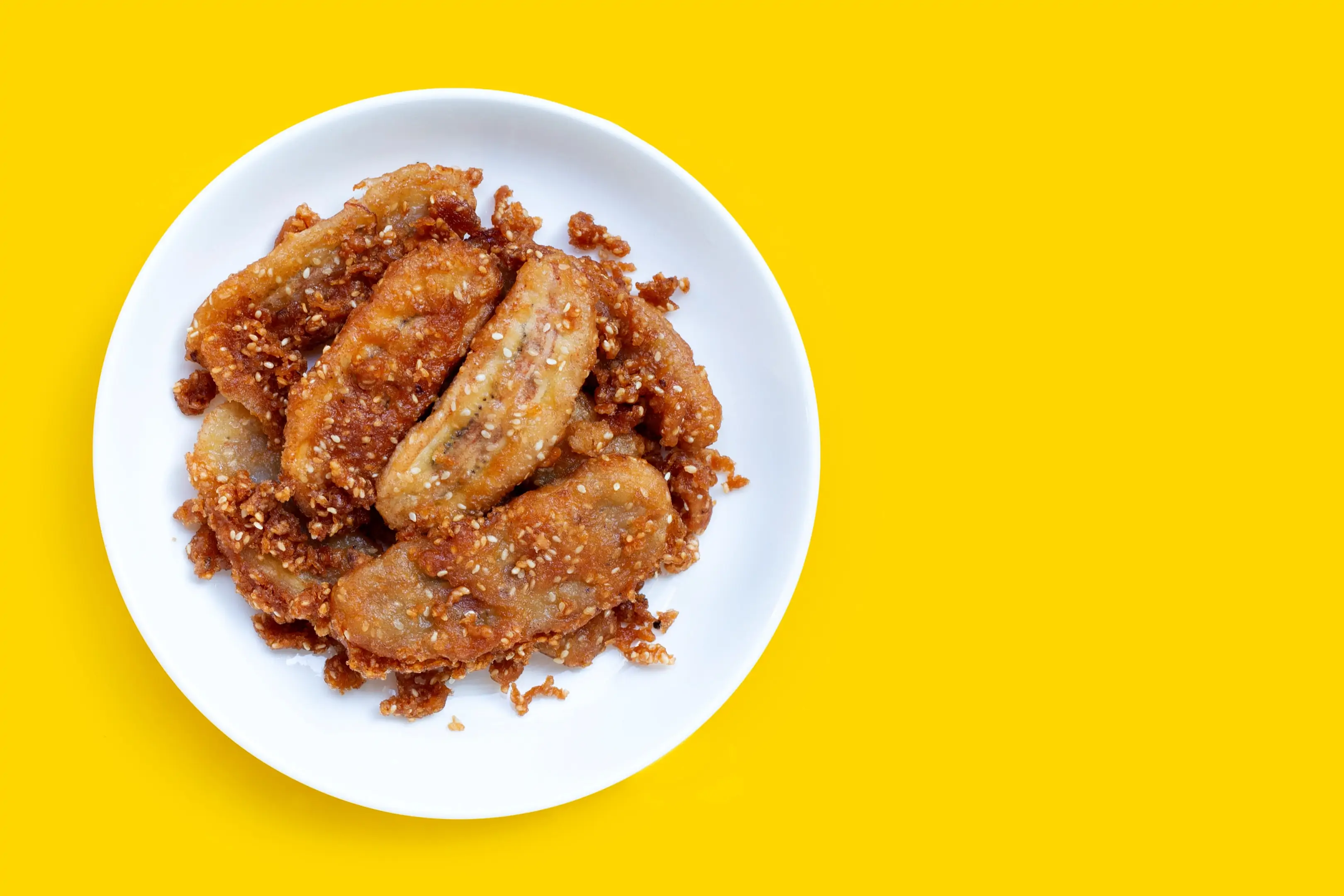 The origin of banana-cue can be traced to the streets of the Philippines. Banana-cue is made by deep-frying bananas coated with caramelized or plain sugar. Saba bananas are mostly the type of banana used to prepare this unique snack. Banana-cue is often wrapped in a spring roll wrapper and skewed on a stick.
6. Dried pasta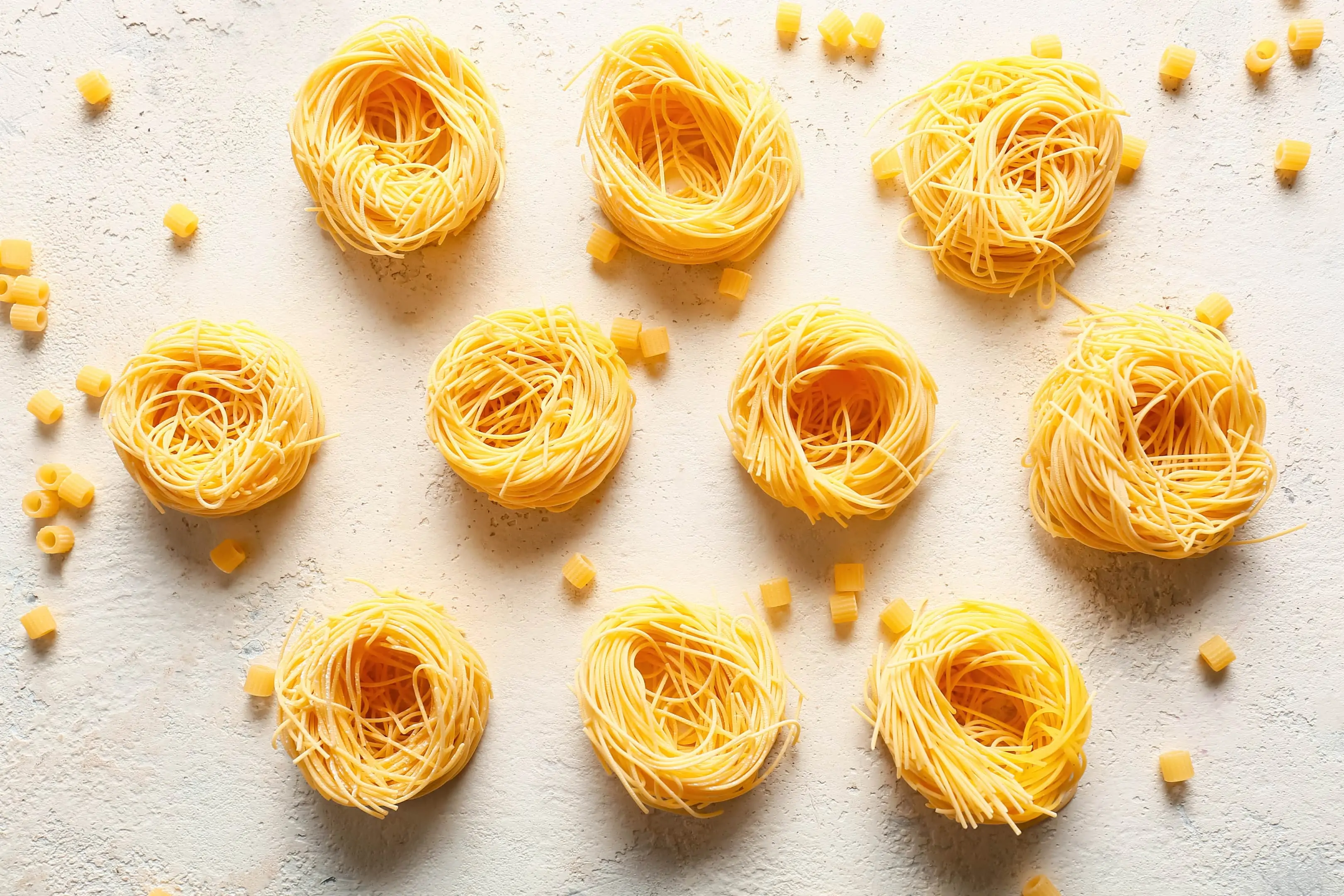 Some dried kinds of pasta are made from semolina and durum wheat which qualifies it to be vegan food. Fresh pasta, on the other hand, is mostly made by mixing eggs with flour, but dried pasta is vegan friendly.
7. Instant mashed potatoes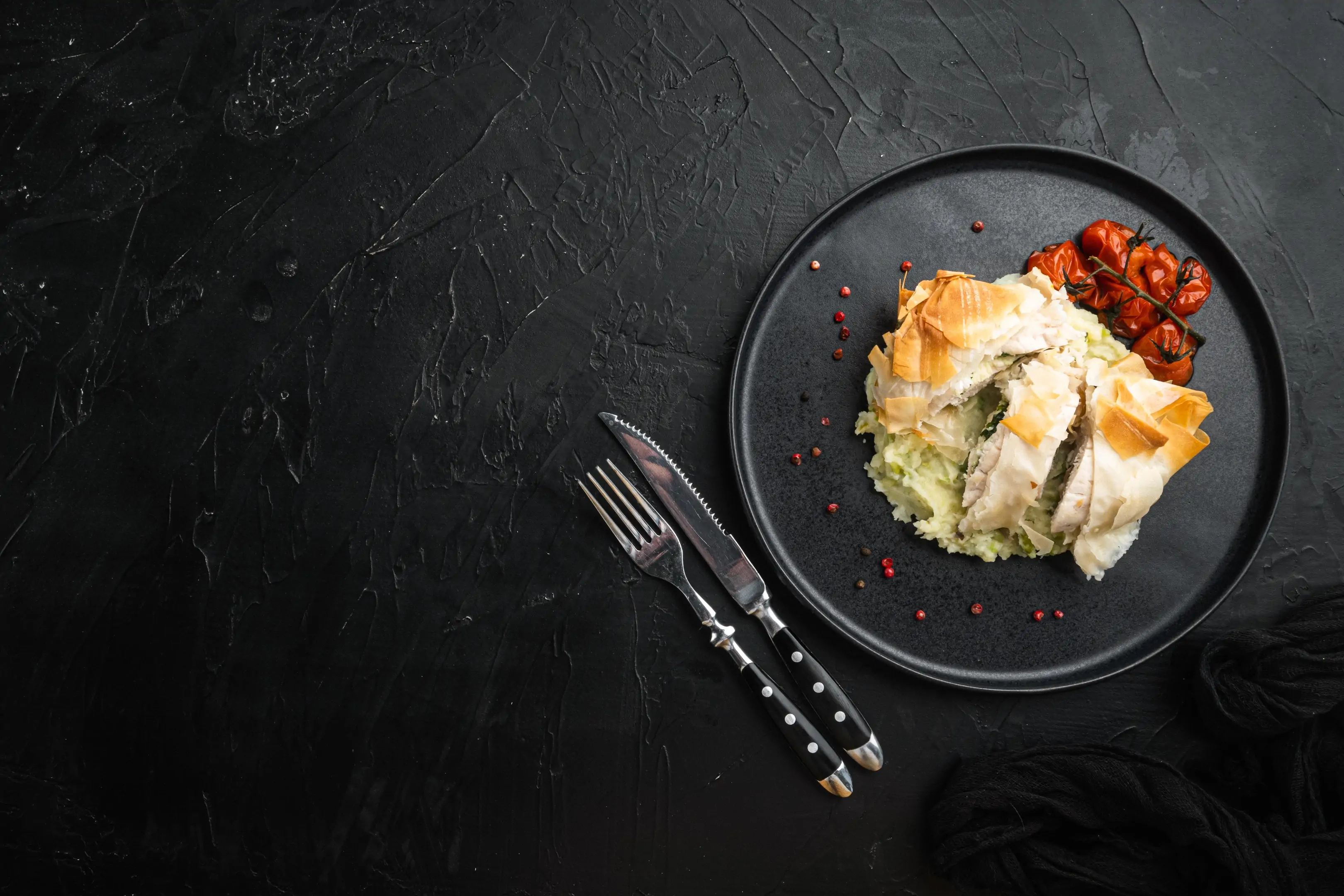 This kind of potato has undergone the process of cooking, mashing, and drying. The potatoes are simply just dried potato flakes and they are vegan. They are well packaged and can be revitalized by just adding hot water. Instant mashed potatoes are an easy and fast vegetarian meal and also rich in potassium and vitamin C.
8. Pizza marinara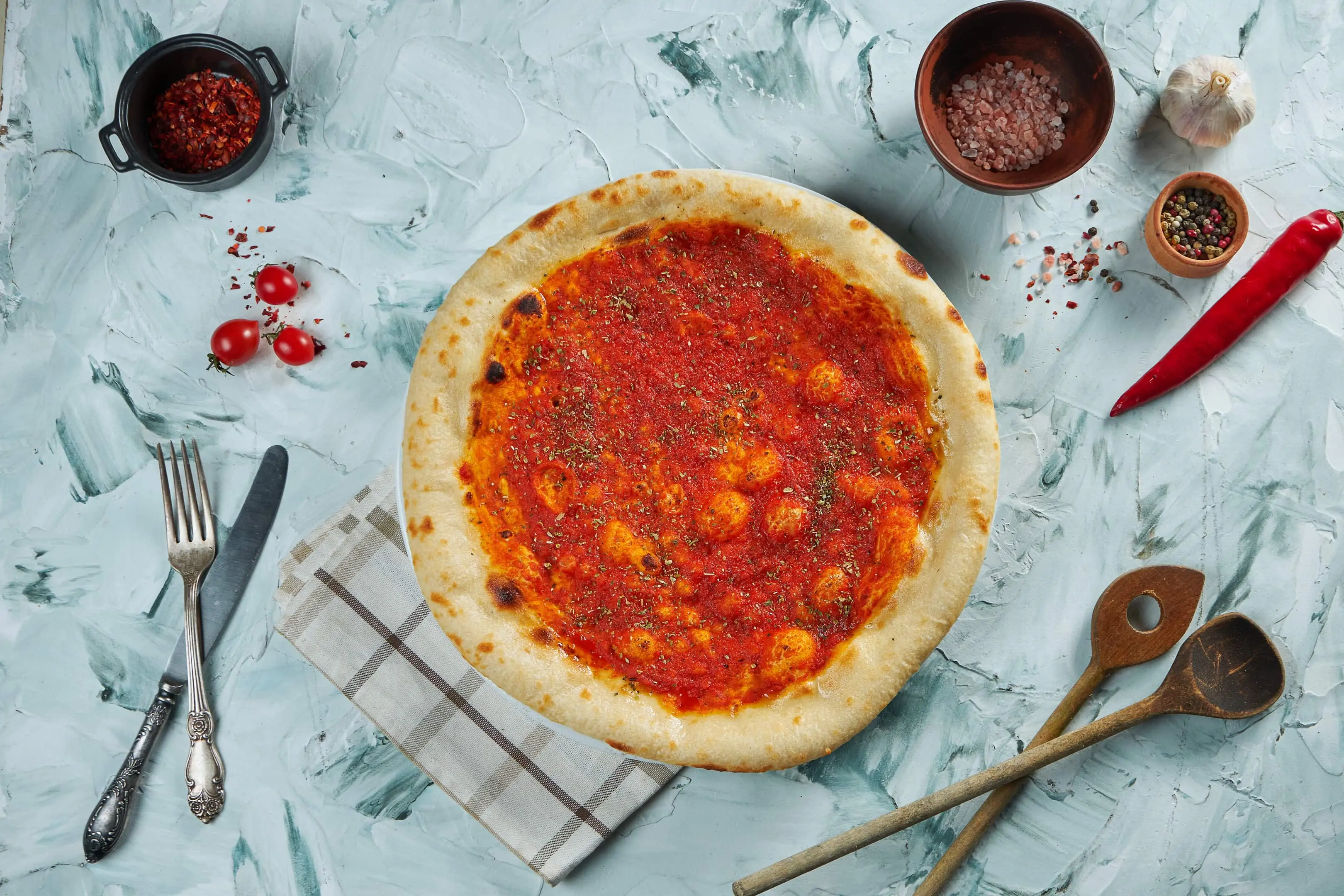 Originating from Naples, pizza marinara is a tasty type of pizza that you probably didn't know was vegan. Marinara pizza is made with garlic, oregano, and tomato sauce. It does not require cheese and you can even add roasted vegetables as toppings. This pizza is delicious and all of its ingredients have nothing to do with animals.
9. Popcorn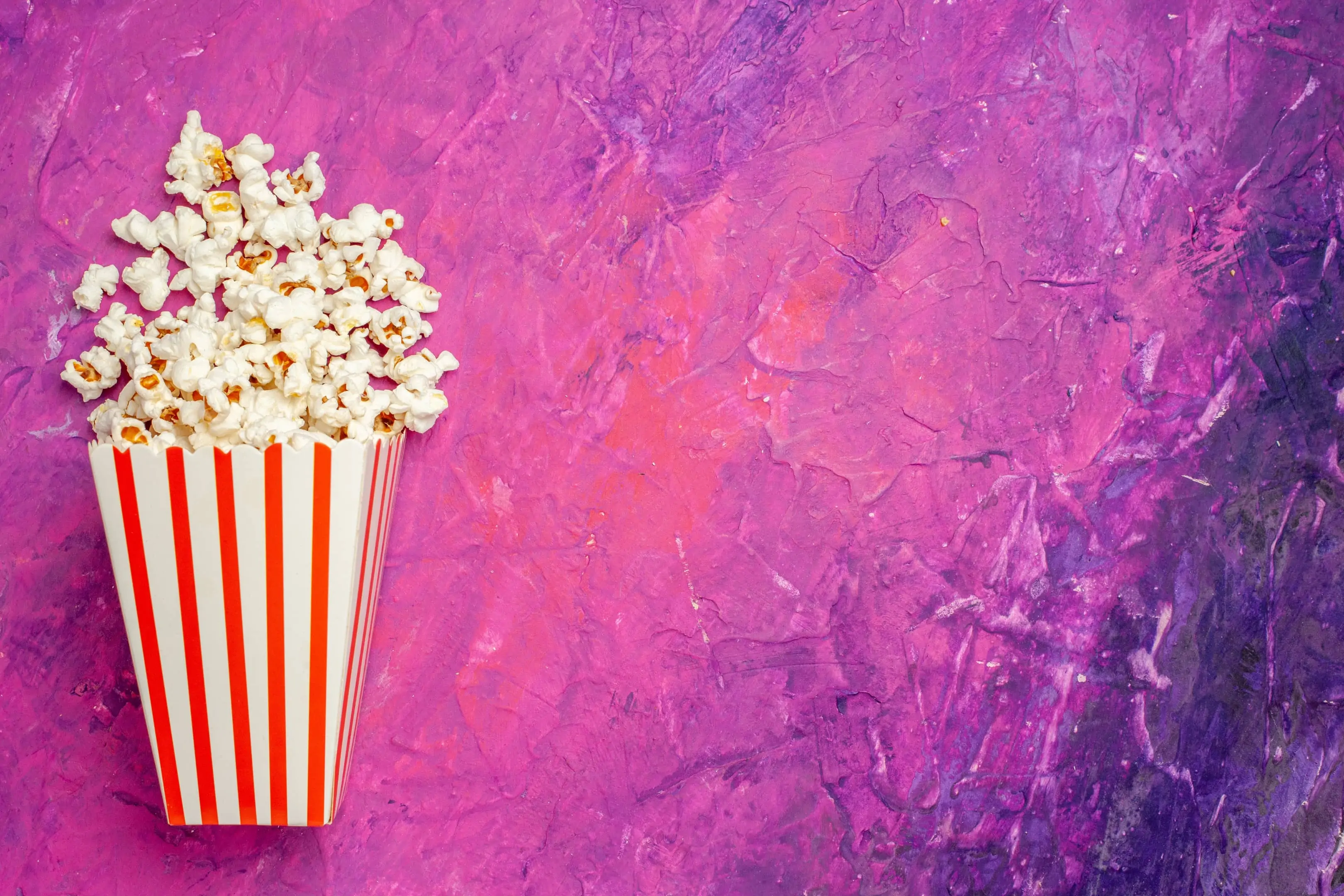 Popcorn is a perfect vegetarian food, as it is made from the seeds of corn. Unless some other ingredient is added to it as flavor or it was popped in animal-based butter or oil, it is qualified to be in your list of vegan foods or snacks.
10. Bagels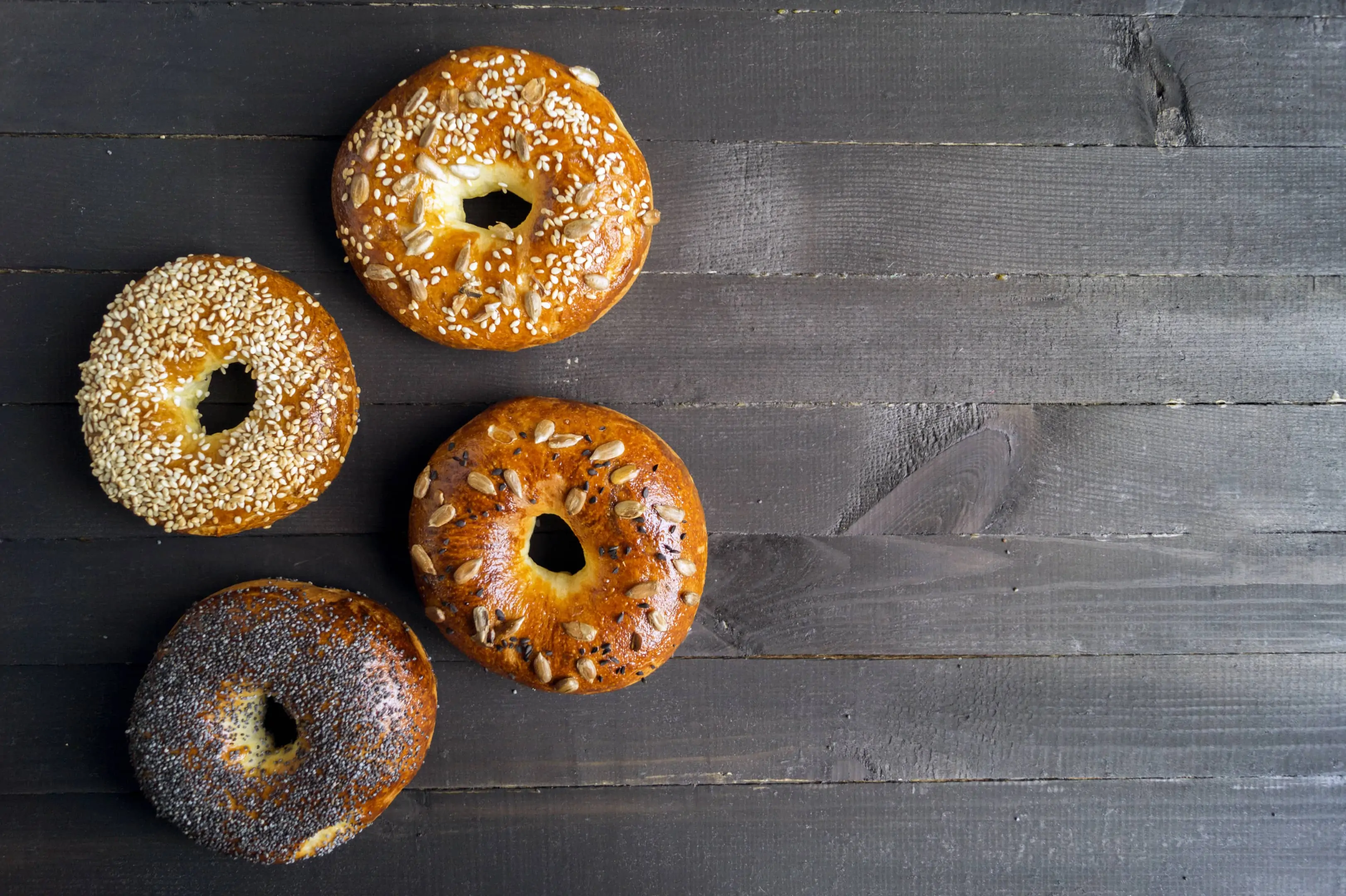 If you are looking to bring in a few carbs to your diet, your best bet is bagels. Bagels are a type of bread that is boiled and then baked, most of them are vegan-friendly, as they are made from salt, yeast, sugar, and water. Be sure to avoid bagels that have non-vegan ingredients like honey and milk. Bagels come in beautiful and delicious flavors which include raisin, onion, and cinnamon. It is great for breakfast or you can enjoy it as a lunchtime snack.
Conclusion
Vegan diets are healthy and suitable for all ages. Adopting a vegan diet does not have to be boring, as there are tons of foods that you can integrate into your vegan diet. The above are foods that you probably didn't know are vegan; they are plant-based and as such safe to consume. The trick to discovering more vegan foods is to always make sure you check the label of products before purchasing them; this is to get familiar with the ingredients that were used in the preparation of such products. Avoid foods that have ingredients like plain milk and other dairy products in them. Enjoy!