Green onion, which is also identified as scallion, is a unique vegetable from the Allium species; other vegetables in this species include shallot, leek, garlic, and chive. With a milder flavor than most onions, green onions are mostly used in cooking. Green onions are made up of extended green stalks that are similar to chives and a white base that has not fully transformed into a bulb. This type of onion contains excellent minerals and vitamins that can be beneficial to the body when consumed; these nutrients include potassium, protein, calcium, cobalamin, sodium, fat, dietary fiber, vitamin A and D.
Although some people might confuse green onions with spring onions because they are referred to as the same type of onions in some countries, they are different from each other. Spring onions have smaller bulbs at the base and are a mature version of green onions. Asides from having a great taste that is milder than onions that are fully matured, green onions are also extremely beneficial to the body. They contain a compound referred to as allicin which has the potency of preventing cells from becoming cancerous and can also slow down the spread of tumors.
Other health benefits from using scallions in your cooking include the decreased chance of getting heart disease, prevention of infection, reduced cholesterol levels, prevention of cell damage, and lowered risk of inflammation. To get the best of these benefits, it is advised that you consume fresh green onions as the efficacy of the antioxidants present in green onions may be reduced during cooking.
Even though the availability of green onions in local stores and supermarkets is often certain, there are situations whereby you may require green onion substitutes. This is why you should be familiar with alternatives that can give you the same distinct flavor as the green onion. Here are 6 of the best green onion substitutes that are easy to locate in the absence of green onions:
Jump to:
Six excellent green onion substitutes
1. Leeks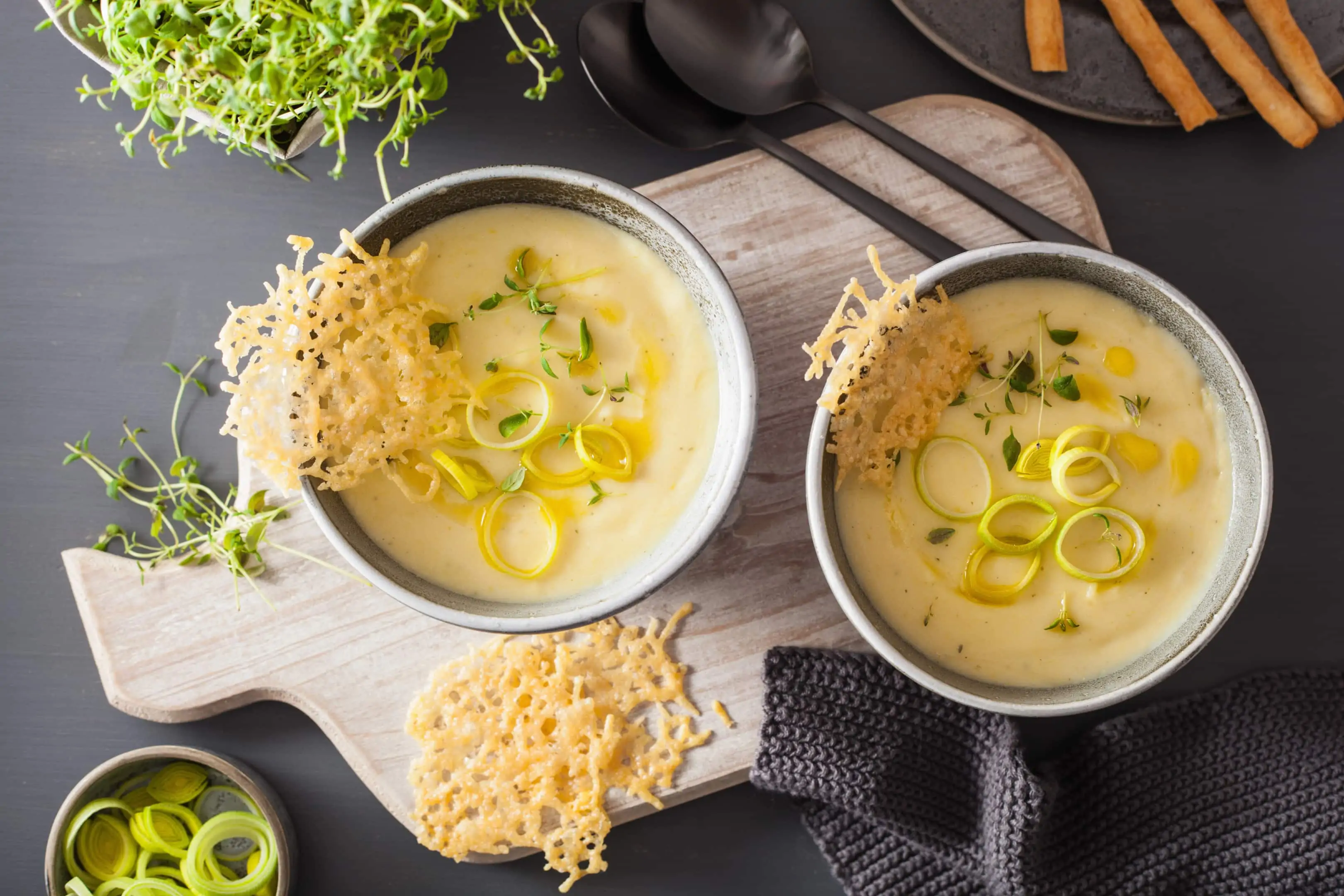 Also, from the allium family of onions and shallots, leeks are one of the awesome green onion substitutes. Leeks are firm and crunchy when raw, and they have a mild and onion-like taste. They are delicious and can be used in the preparation of different kinds of pasta, soups, and stews. Leeks are similar to green onions in appearance just that they are thicker and deeper with emphasis on the white part. They are a good source of vitamins C, K, and A which are all necessary for blood clotting. Leeks also contain minerals like manganese and iron which can boost red blood cell function, improve nerve function and regulate the brain. Other benefits that you can get from eating leeks include reduced inflammation, weight loss, protection from cancer, healthy digestion, reduced blood sugar levels, and combat against infections. Apart from being beneficial health-wise, leeks would make a versatile, nutritious, and delicious addition to your diet. To use leeks, keep only the light green and white parts while cutting off the roots and green ends. Slice them in lengths and wash under running water, make sure all the dirt is removed. You can braise, poach, boil, fry, pickle, and roast leeks.
2. Chives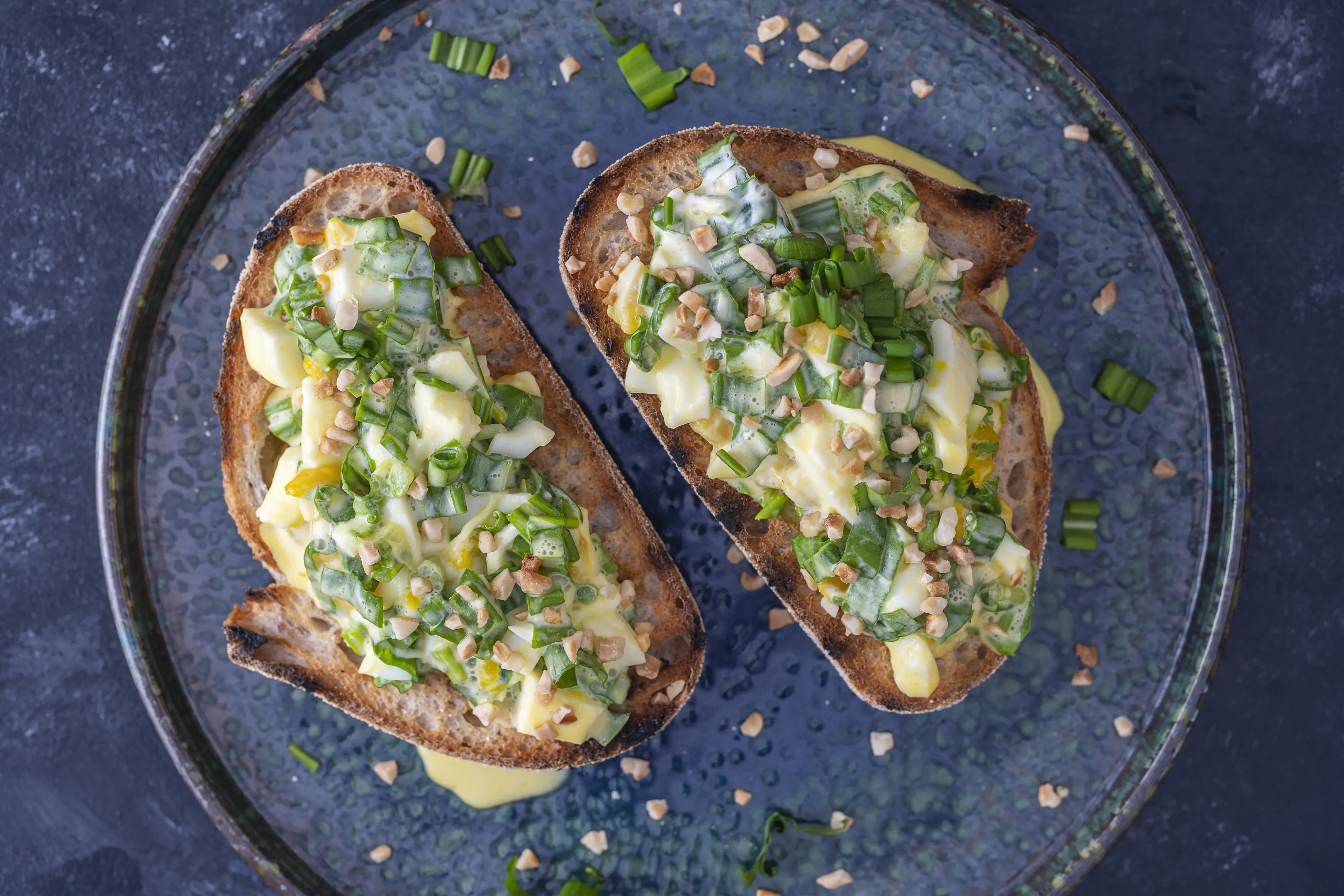 This alternative is closely related to garlic and onions. Chives have long stems that are green and have a mild but not too strong flavor. They add bright color and onion-like taste to foods when used. They can be used in potato-based dishes, soups, dips, and dressings. The difference between chives and green onions is that the stem of chives is skinny, long, tender, and totally green; while the stem of green onions is thicker, white at the bottom, and green at the top. Chives are best consumed raw or briefly cooked. The consumption of chives can prevent cancer, alleviate the symptoms of osteoporosis, improve memory, protect the heart, improve bone health, aid detoxification, improve vision, boost hair health, enhance sleep and mood. Chives are best used fresh than dried to retain their flavor.
3. Shallots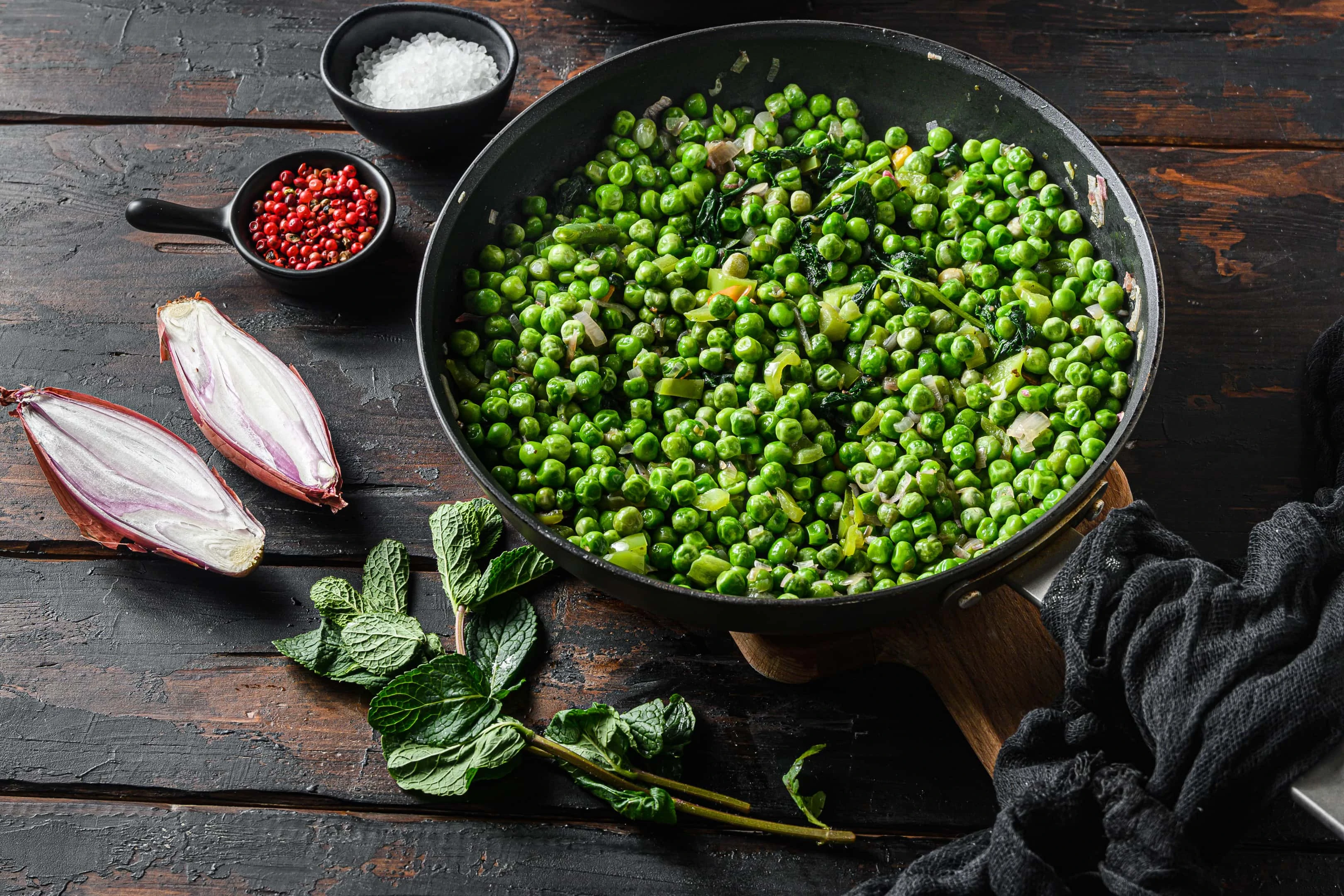 Shallots are a different kind of onion that you can use instead of green onions. They are round and colored purple. Nutritionally, they contain several minerals like fiber, calcium, magnesium, iron, folate, zinc, phosphorus, and protein. Although similar to onions, shallots are smaller in shape and are mostly used as a substitute in cooked foods like soups and salads. The taste of shallots is a delicate mix between garlic and traditional onions. Shallots are hardly consumed raw because they have a sharp and strong smell. However, shallots contain impressive antioxidants like allicin, kaempferol, and quercetin that can help maintain blood sugar levels and prevent oxidative stress. Other health benefits of shallots include alleviation of allergy symptoms, improved bone health, healthy weight, improved blood circulation, and heart health. To use shallots as an alternative to green onions, mince and add them at the start of your cooking as they are mostly not used as toppings or garnish.
4. Wild garlic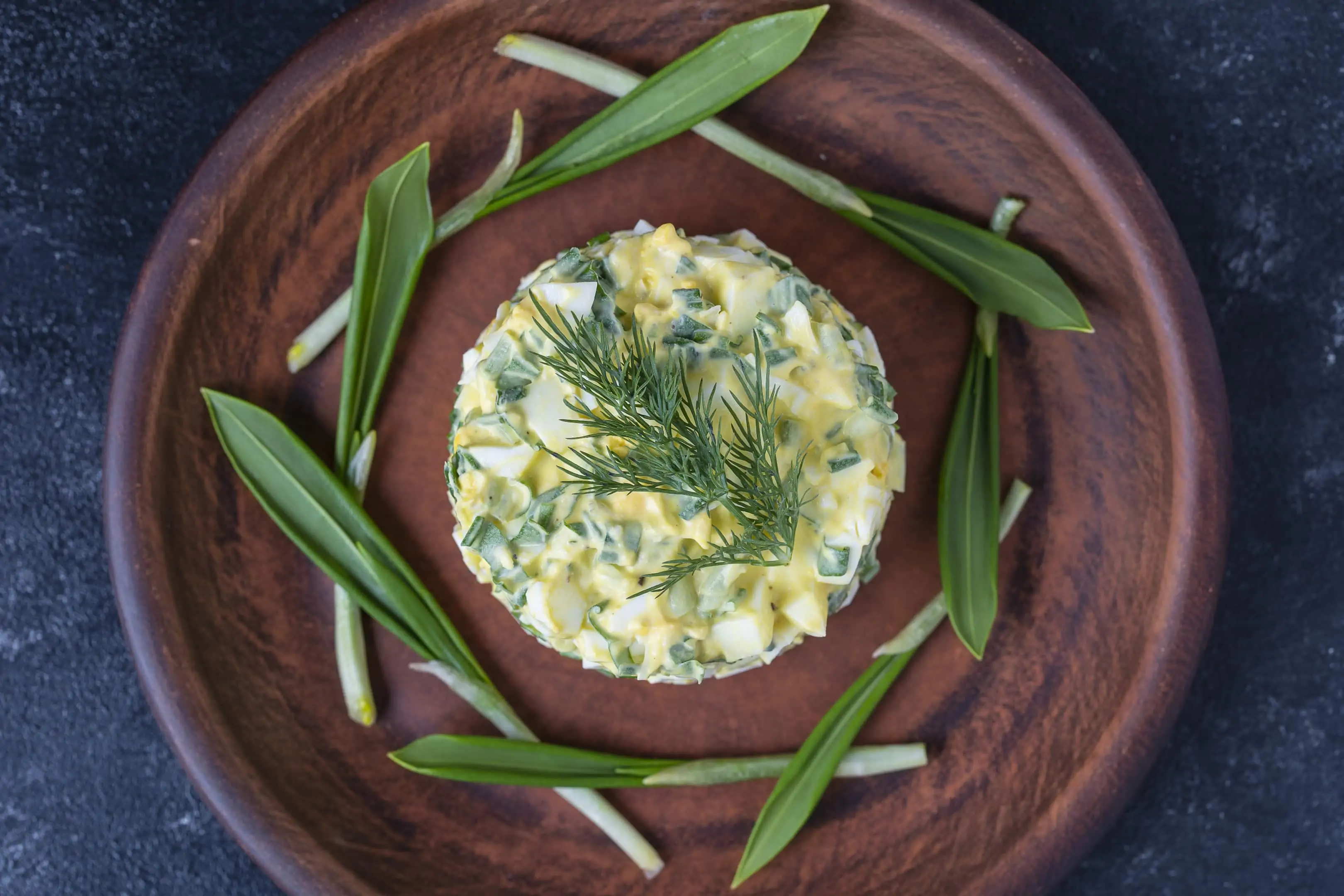 The taste and smell of wild garlic are the same as that of garlic. Wild garlic can be used in any cooking that you would normally use green onions for, and this is what makes it an impressive green onion substitute. You can consume wild garlic raw and can be used to make stews, soups, mashed potatoes, and spicy foods. This plant is made up of a stem, bulb, and star-shaped flowers that are white in color. It can also be referred to as bear's garlic, gypsy's onions, buckrams, and ramsons. To retain the flavor of wild garlic in your cooking, make sure you do not add it until the end of your cooking time. Wild garlic has antibacterial, antiviral, antifungal, and antibacterial properties. Eating wild garlic can help you get rid of abnormal cholesterol levels and lower blood pressure. It is also effective in treating chronic diseases and stomach issues, improving heart health, decreasing allergies and aggravations, aiding detoxification, and combating infections and inflammations.
5. Ramps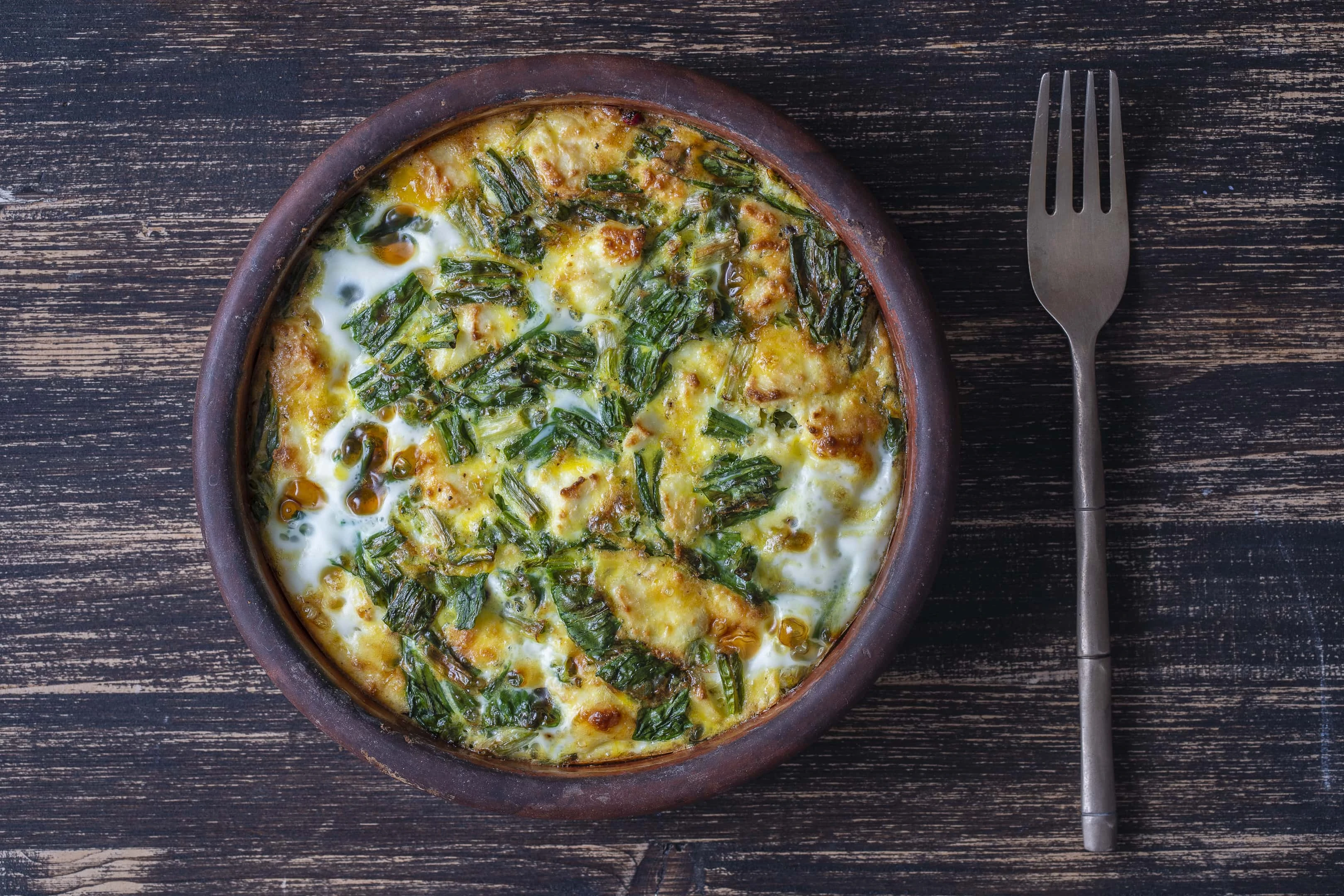 Ramps that are popularly sold in the spring are wild leeks with wide leaves. They are considered a delicacy and notably cultivated throughout Canada, Europe, Asia, and the eastern United States. Ramps have a very sharp taste, so it is recommended that you only use them as an ingredient in cooked dishes and in moderation. Ramps are sometimes confused with leeks but are a little bit smaller than leeks. Ramps have mixed garlic and an intense onion flavor. Wild leeks contain folate, which can help the body maintain homocysteine levels; which can lead to the prevention of heart diseases. Prevention of cancer, support of brain function, prevention of stroke, and high blood pressure are all excellent health advantages that you can get from consuming ramps.
6. Onions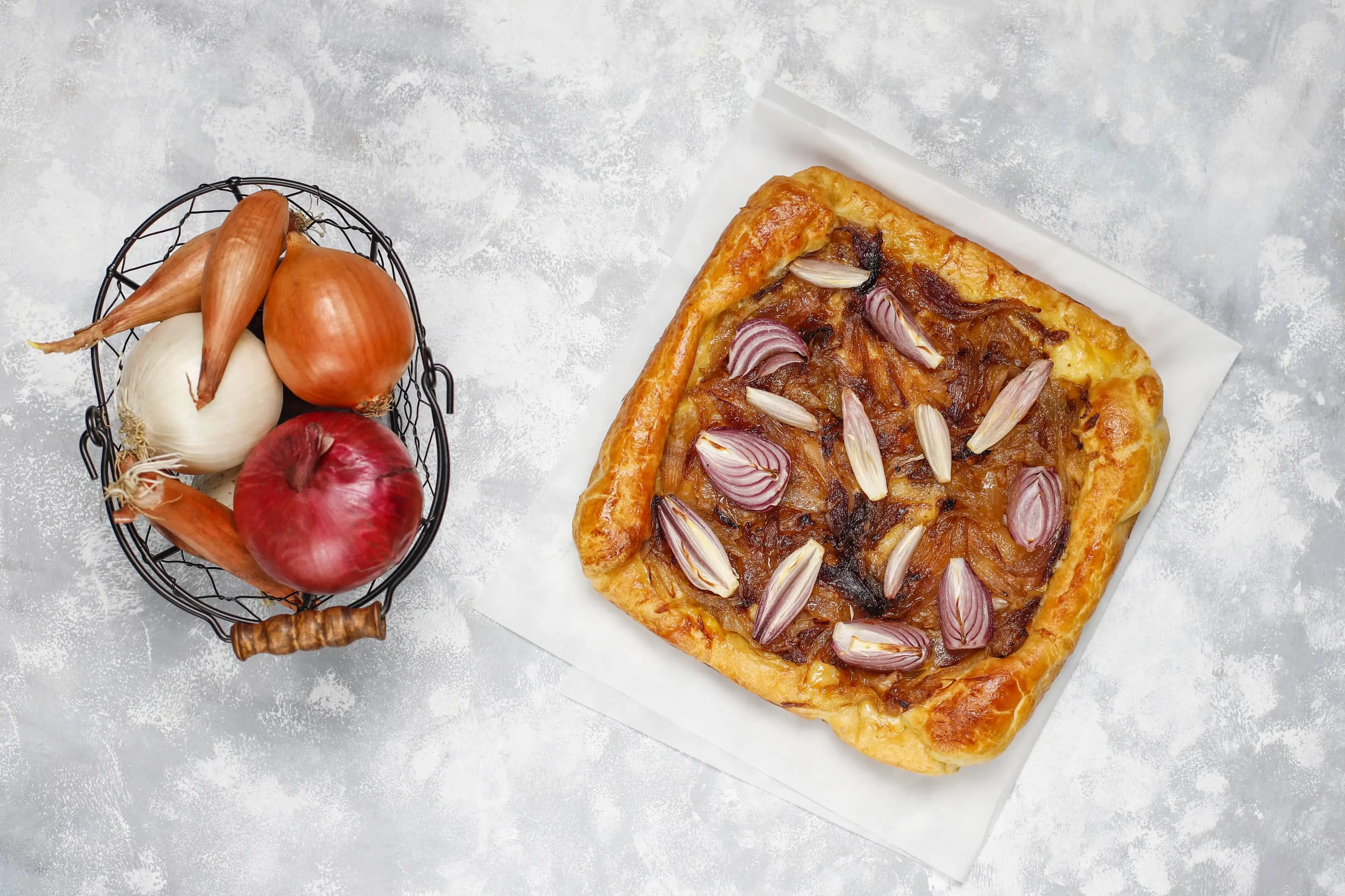 The last alternative that you can resort to instead of using green onions is white or yellow onions. To get the best flavor when using onion in cooking, make sure you measure the right amount that is needed for that certain recipe. Onions contain several minerals and vitamins like potassium, fiber, protein, vitamin B6 and C. They are high in significant antioxidants that can protect the body from cell damage, regulate immune health, repair tissues, aid iron absorption, and collagen production. Onions also contain powerful compounds that can decrease cholesterol levels, and benefit health. Other health benefits of onions include the prevention of growth of cancerous cells, blood sugar control, improved bone density, and digestive health.
Conclusion
You should consider your recipe when choosing any green onion substitute, to ensure that you get the kind of flavor and taste that you desire in your foods. All the alternatives listed above are great substitutes and they can give your food a delicious taste depending on how you utilize them. Also, if you are allergic to green onions and cannot consume them, these substitutes are perfect for you. Utilizing these green onion substitutes will surely make your recipes delicious and tasty.