Cysts can be unsightly and uncomfortable. Although most cysts are not cancerous, they can be unpleasantly painful when they are affected and become inflamed. This can lead to redness and swelling. To reduce the discomfort, most people try to pop open the cyst, which is not generally advisable because this can lead to scarring and might even elevate the risk of the affected area being infected.
There are techniques that you can utilize to heal cysts. These methods can help alleviate the pain and ultimately make the cyst dissolve and heal. Read along to discover diverse natural methods that you can use to dissolve cysts.
Jump to:
What are cysts?
Cysts are pockets or sacs in your body that can contain liquid, semi-solid material, and even air. They are widespread and can develop in any part of the body. They can range in size from tiny, which can only be seen under the lens of a microscope, to the size of a lemon or even a tennis ball. Unlike boils or abscesses that are pus-filled, cysts are not filled with pus.
Although cysts can be painful and make you feel discomfort, they are typically not malignant. Cysts can occur practically anywhere on the body and can be in any shape or size. Some of the popular types include Bartholin's cysts, which mostly form on the vulva, acne cysts, breast cysts, mucous cysts, which form on the fingers, pancreatic cysts, and chalazion cysts, which form on the eyelids.
What are the symptoms and causes of cysts?
The symptoms of cysts can vary depending on the type of cyst and where it affects you. Most cysts do not manifest symptoms, but you might become aware of them through the appearance of a bump or lump especially if they are below your skin or on the skin. Some cysts cause pain as they increase in size.
Cysts are generally caused by blockages that result in a buildup of air or fluid. These obstructions can be brought on by an infection, an inflammatory illness, a genetic disorder, a tumor, or a parasite. Some people develop cysts around piercings for earrings or body hairs. In some cases, ingrown hair can lead to cysts. These develop when there is improper hair follicle growth thereby resulting in sebaceous gland infection.
How do you get rid of a cyst?
The treatment of cysts depends on their type, where they appear in the body, and how uncomfortable they are. In cases where the lump is large and extremely painful, your doctor might need to get rid of the cyst through surgery. It is important to consult your physician immediately if a cyst is infected or hinders you from moving around, swiftly increases in size, or causes unbearable pain.
However, as mentioned earlier, most cysts are non-cancerous. These types are commonly called sebaceous cysts. They mostly manifest around the face and neck area and can be simply dissolved naturally at home. Here are some methods on how to get rid of cysts naturally: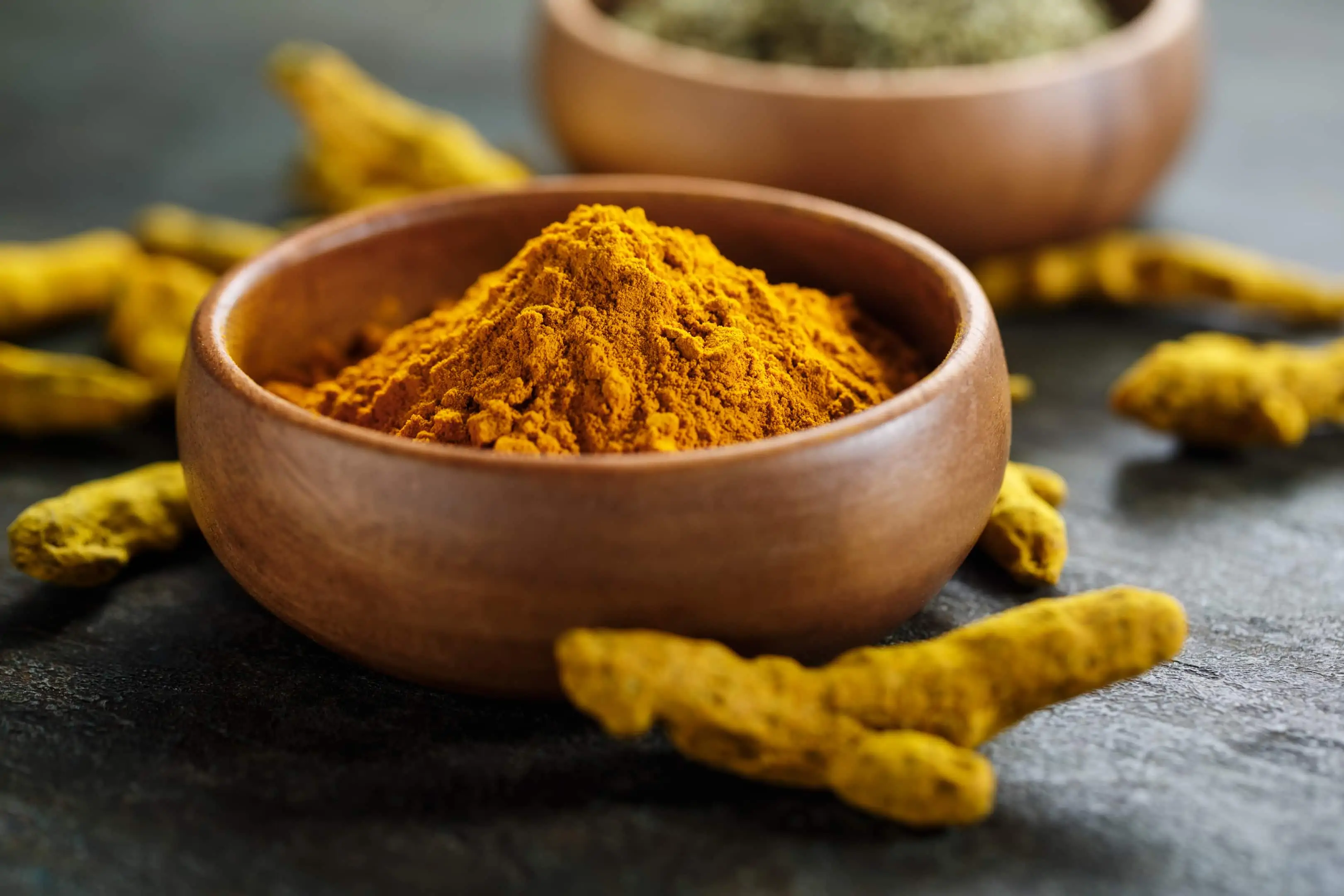 Techniques on how to dissolve a cyst naturally
1. Aloe-vera
Aloe vera whose scientific term is 'aloe barbadensis,' is a medicinal plant that is short-stemmed and thick. The aloe vera plant stores water in the form of a thick gel in its fleshy green leaves and this water carries many advantages. The leaves carry important and beneficial compounds like amino acids, minerals, vitamins, and powerful antioxidants. This plant is commonly utilized as a versatile treatment for issues with the skin due to its antiviral, antiseptic, and antibacterial qualities. They can help to get rid of sebaceous cysts.
How to use — Extract the gel from the aloe vera leaves and apply it over the cyst, apply just enough amount to cover the affected area. To boost the healing, you can also drink aloe vera as a juice. You can use it as a juice alone or with other fruits that have antibacterial properties as well. You can utilize fruits like blackberries, mangoes, cherries, and grapes. Other benefits that you can get from using aloe vera include acceleration of wound healing, treatment of canker sores, and reduction of constipation.
2. Turmeric
A common spice, turmeric, possesses a solid, golden-orange color. Turmeric is added to curry to give it its yellow color. Apart from being a spice, turmeric has been used in countries like India for decades as a treatment for many health problems. It contains many compounds. These compounds are referred to as curcuminoids of which the most useful of them is curcumin. Using turmeric for cysts can not only help dissolve cysts naturally but can also help combat infections, thereby preventing the cysts from spreading to other parts of the body.
How to use — Turmeric can be used in different ways to heal cysts. You can choose to drink turmeric milk or apply turmeric paste. Turmeric pastes are best for cysts that have burst open. To use turmeric paste, allow the fluid in the cyst to drain out, apply the paste and cover it up with a clean cloth. Covering it up will prevent the risk of infection. Other benefits of turmeric include improved brain function, prevention of oxidative damage, reduced chance of heart disease, prevention of cancer, and can help to boost the treatment of Alzheimer's disease.
3. Hot compress
If you are unsure about how to dissolve a sebaceous cyst naturally, a simple heat compress on the area might be all you need. Hot compress is the most effective and recommended way of dissolving and draining pus from cysts. Draining the liquid can help accelerate the healing of the cyst. However, it is important to mention that a hot compress does not guarantee that your cysts will magically disappear; it can however reduce the appearance of the cysts and make them less painful.
How to use — Heat clean water to a hot temperature. Allow the water to cool until it has reached a comfortable temperature for the skin. Dampen a cloth with the hot water and apply it to the sebaceous cyst for 15 to 25 minutes. Repeat this process a few times each day until the pain reduces.
4. Apple cider vinegar
Another natural treatment for cysts is apple cider vinegar. It has antioxidant and antibacterial properties that can dramatically reduce the possibility of infection and keep it from spreading. Crushed apples are combined with yeast to make apple cider vinegar. The sugar ferments, thereby turning it into alcohol. After this process, bacteria are added to further ferment the alcohol, which turns it into acetic acid, which is the primary compound that is active in vinegar. The nutritional benefits of apple cider vinegar are due to this acetic acid. Vinegar can help eliminate disease-causing pathogens including bacteria.
How to use — Take a cotton ball, a cup of water, and 2 tbsp. of vinegar. Now, dilute the vinegar with water and soak the cotton ball in the liquid. After this, put the cotton ball on the cyst and leave it there for several hours. Wash the area after with clean water.
5. Castor oil
Castor oil is made by removing the oil from the seeds of a plant known as Ricinus communis. From medicinal use to being used in skin care products to being used as an additive in different foods, castor oil carries numerous benefits. Decades ago in Egypt, castor oil was used as a natural cure for eye irritation and was even used as a fuel for lamps and today it remains as popular as it was then. Castor oil can be used as a hair treatment and to also combat different skin ailments. It is rich in ricin oleic acid, which has amazing anti-inflammatory qualities that can help eliminate the inflammation symptom that is associated with cysts. If you are looking for how to dissolve a cyst naturally on the face, the use of castor oil is your best bet.
How to use — Get a clean cotton cloth, castor oil, and 2 cups of warm water. Apply two drops of castor oil to the surface of the cyst and massage gently without scarring the area.
6. Tea tree oil
Also known as melaleuca oil, tea tree oil is produced by steaming the leaves of the Australian tea tree. Tea tree oil is popularly used to treat athlete's foot, nail fungus, acne, and lice. Using this essential oil can help with some types of cysts. Studies have shown that melaleuca oil has antimicrobial qualities, and can help get rid of viruses, fungi, and bacteria. As an oil that has powerful antimicrobial properties, melaleuca oil can help eliminate bacterial infections caused because of ingrown hairs. In addition, it might help to reduce the appearance of the cyst.
How to use — Two drops of tea tree oil should be diluted in an ounce of water before soaking a clean cloth in the solution. Put the wet towel on the cyst right away. Repeat this several times each day to get the best result. Do not use this oil if you have eczema as it may cause further skin irritation.
Conclusion
From the use of hot compress to turmeric to the use of different unique oils like tea tree oil and castor oil, we have highlighted several ways on how to dissolve a cyst naturally. Notwithstanding, keep in mind that it is not advisable to pop a cyst at home as that can increase the chances of getting an infection. Remember to consult your physician if the cysts are painful enough to stop you from your everyday routine or become unusually bigger.