Do you like to try different dishes? With 195 countries in the whole world, there is a wide spectrum of dishes and food items that you may love to try, especially if you are a foodie. Tofu is one such ingredient that has earned much popularity in the last decade. With an increase in its use, many people are asking 'Is tofu keto?'
Don't worry if you do not know much about tofu. In this post, you will explore everything that you would like to ask about this ingredient.
Jump to:
What is tofu?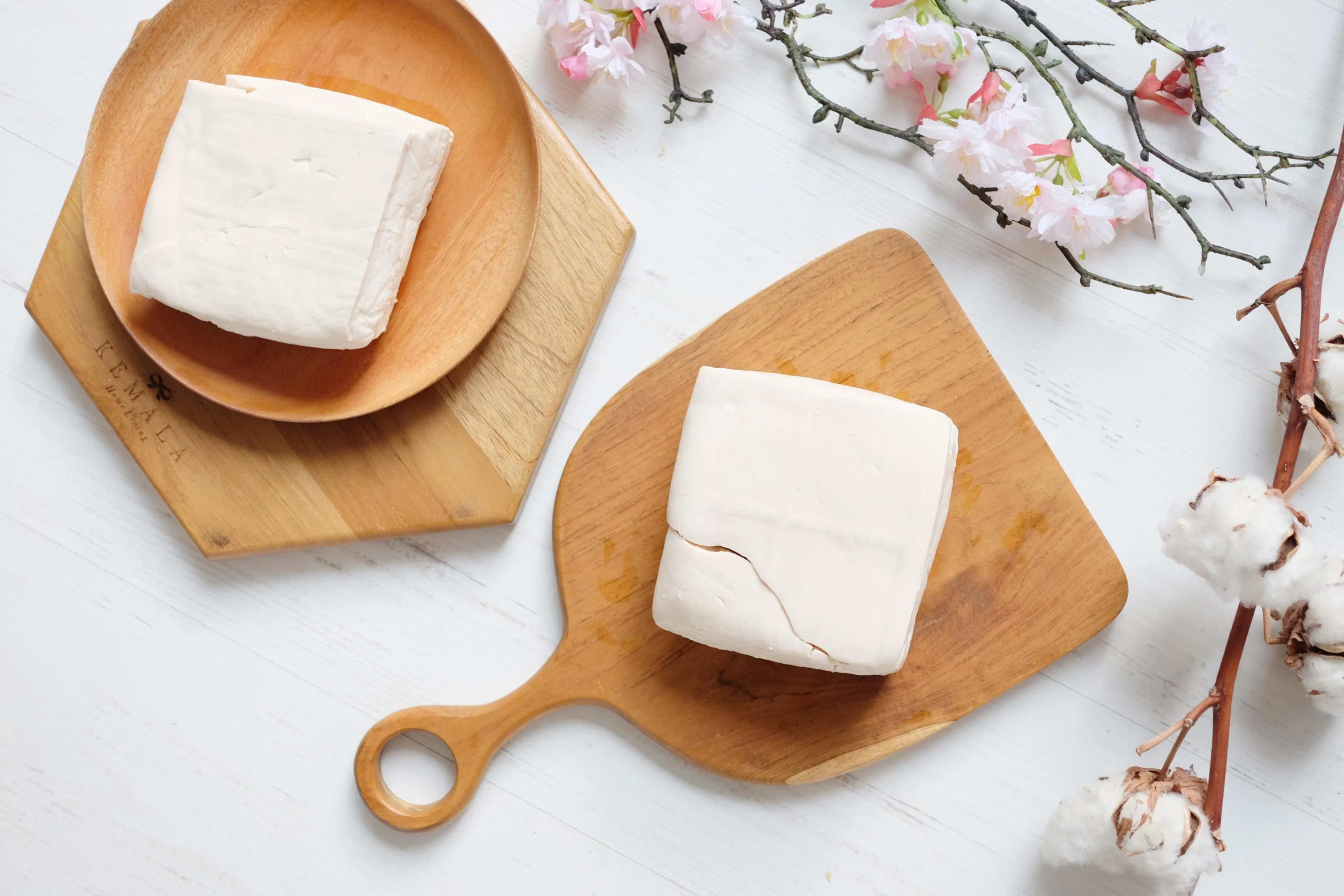 If you are a vegan and you desire to explore a new dish with a new ingredient with a unique flavor, then tofu is the right choice for you. You can change a dish by adding it to recipes and ending with a new dish. You can produce tofu lasagna, stir-fries, tofu cheesecake, and scrambled tofu, for example.
Tofu, also known as bean curd or soybean curd, it's made from condensed soy milk. Tofu's existence is an interesting story. Around 2000 years ago, a mixture of soy milk and nigari was accidentally made by a Chinese cook that resulted in the tofu. Tofu is a creamy, low fat, highly rich protein soy product containing calcium and iron, that is available in blocks.
Tofu is a versatile product that has become an excellent choice in Western vegan cooking while costing less than $2 for two to four serving blocks. If you wish to include plant protein into your vegetarian diet, tofu is an affordable way to do so.
Tofu is available in various forms, such as extra soft silken tofu and firm tofu used in different ways of cooking. For example, silken tofu is used for desserts, whereas the extra soft silken tofu is ideal for stir-frying until it turns crispy.
How is tofu made?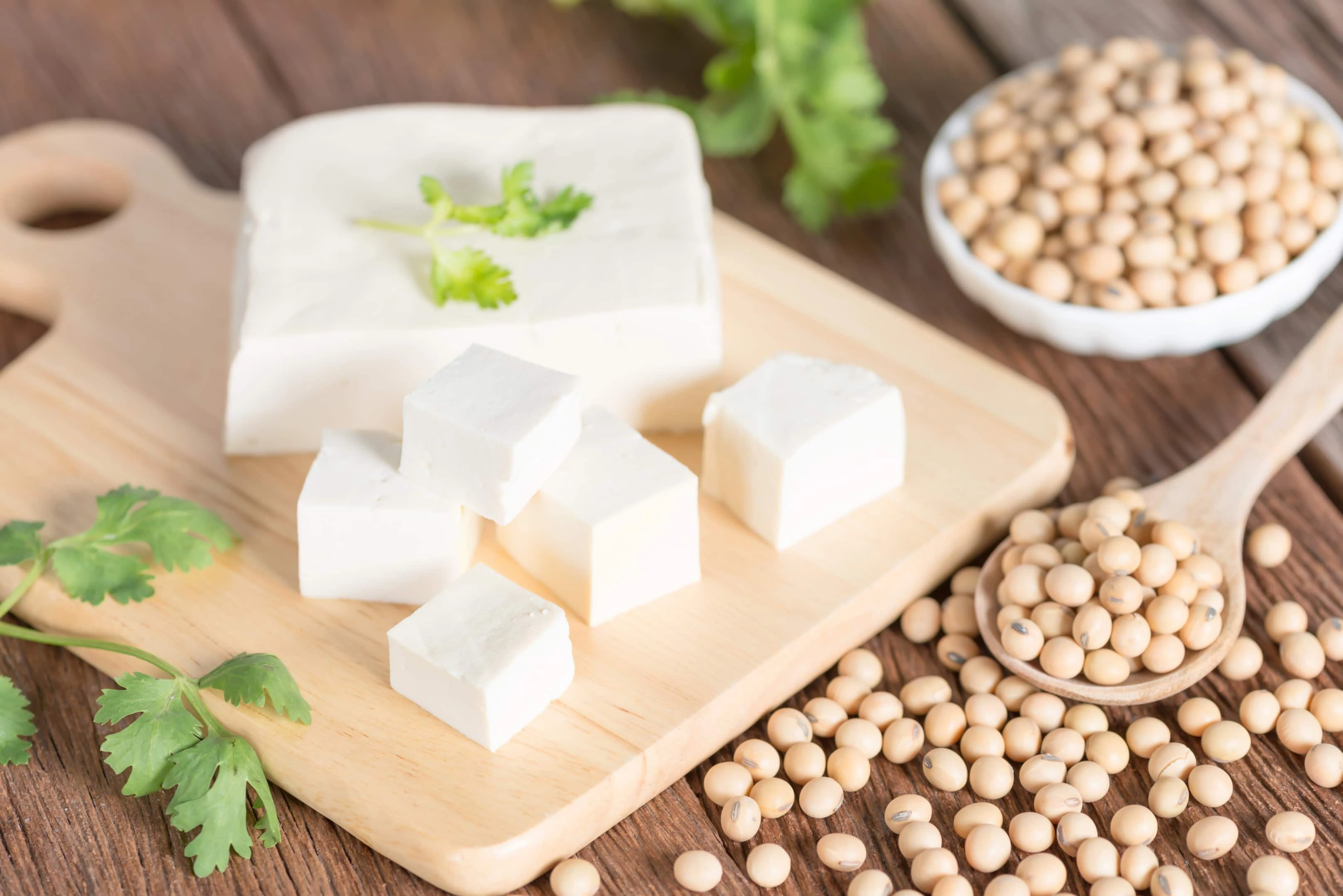 Tofu is a substance full of proteins and minerals. It consists of a high water percentage, rich in soybean and coagulated curdling agents. Curdling agents such as nigari (magnesium chloride) or gypsum are used for making tofu. Therefore, this plant-based protein is packed with magnesium and calcium, which are also responsible for its shape. The soybean curds are thus piled as tofu, then condensed and then pressed into blocks.
The choice of the curdling agent determines the texture of tofu. If you want smooth, soft tofu, you must use nigari. Similarly, if you wish for firm tofu, you must use gypsum (calcium sulfate). However, the use of gypsum results in a slightly bitter taste in tofu. Don't worry; it won't taste bad if you are frying it or cooking it into some dishes.
How to cook tofu?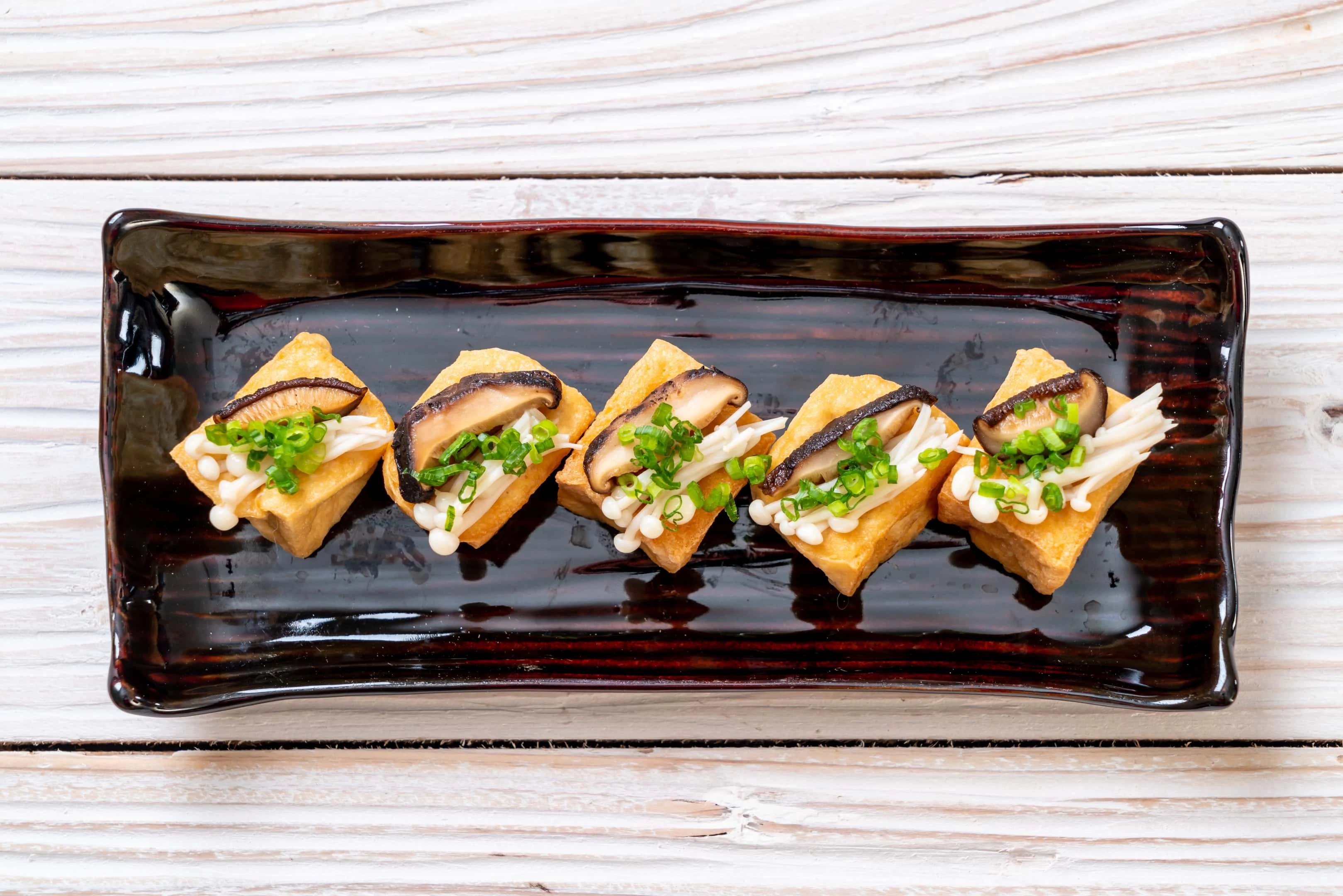 Tofu, a single item, can be molded in various ways. You can grill, steam, fry, pan cook, deep fry, roast, bake, sear or stew it. But, before moving to any of these steps, you need to make sure you have made it ready to work with. Let's have a look at how to do this.
Before you begin to cook the tofu, you have to drain the blocks. Tofu is a naturally high water-contented element, so it is essential to remove the moisture by draining and pressing it. Otherwise, it won't absorb the flavors and spices you are going to use.
You can also freeze and thaw it, as it will help create the pockets in the blocks, which will absorb and maintain more flavors within it. Once this is accomplished, you can cut it into your desired shapes for cooking.
How does tofu taste?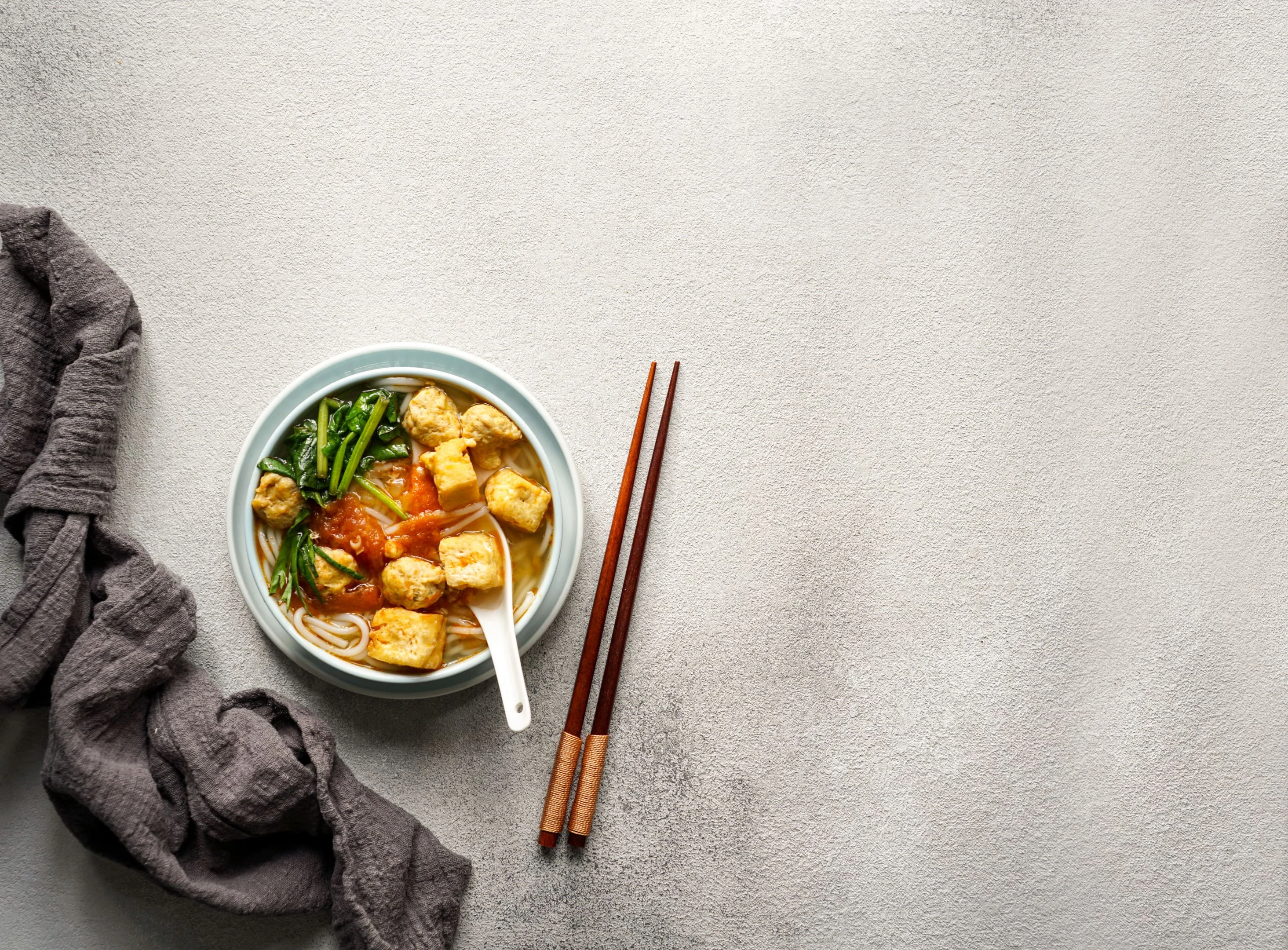 Tofu basically has a bland taste, so it incorporates the authentic flavors of whatever you cook it with, such as seasonings, sauces, vegetables, and condiments, while adding nutrition and texture. Tofu can be used as a meat substitute in dishes as well.
Now that you have background knowledge about tofu, let's discuss the important question.
Is tofu keto?
A study says a keto or ketogenic diet is more beneficial for health and weight loss. The keto diet is a moderate protein, low carbohydrate, and high-fat diet recommended by many doctors.
Whether tofu is healthy or not is a debatable topic among experts. Tofu is an excellent source of minerals and protein for a low carbohydrate diet. The standard ketogenic diet, i.e., SKD, allows 50 gms of carbohydrates per day. Tofu contains an average of 1.5 grams of carbohydrates in regular servings, showing that the tofu is keto-friendly food, and you can consume it freely. There are a variety of tofus available in the market, so it is necessary to check its carbohydrate count before consuming it, as the count differs among various products.
Though it is low in carbohydrates, you should not rush to mix tofu with keto recipes just yet. The presence of macros does not make it healthy. Tofu's excess consumption can increase phytoestrogen and xenoestrogen levels, resulting in harmony imbalance, and thus, may cause tumor formation. You can have it only if:
You are on a complete vegan ketogenic diet
You wish to raise your estrogen level by being on a keto diet
Overall, is tofu keto? Yes.! Tofu is keto-friendly but is unsuitable for a strictly healthy keto diet.
Let's move on to some other interesting facts about tofu.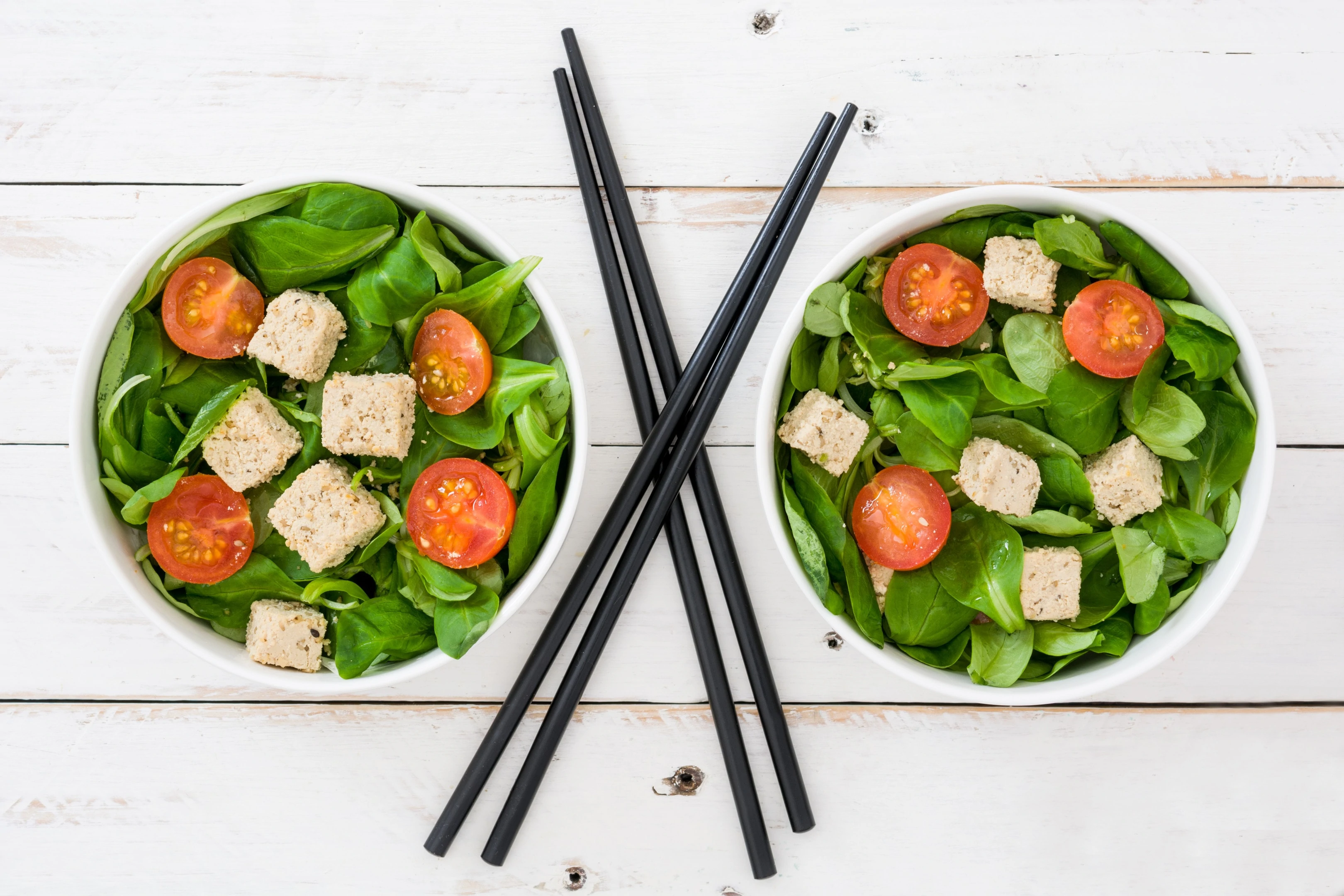 Can tofu be eaten uncooked?
Yes! You can eat raw tofu. Technically, it is not mandatory to cook tofu before you eat. But, it is essential to drain it before consumption. Silken tofu is the most common type that is eaten uncooked. It is also necessary to store it correctly to prevent the growth of germs. Also, it is advisable to boil raw tofu for at least five minutes before eating it.
Is tofu healthy?
You already know that tofu is an excellent source of minerals and proteins, but in addition, it is highly rich in calcium, iron, manganese, and magnesium. It is also an excellent option for vegetarians wanting to have a low carbohydrate protein food in their diet
You might have noticed that on the tofu's packages is written ' healthy heart.' Soy is a good protein source in reducing the LDL cholesterol level, which is essential for preventing cardiovascular disease. Moreover, tofu is low in saturated fat and is a good source of unsaturated fats.
Can tofu go bad?
As tofu is one of the healthiest ingredients in a diet that a vegan can choose, adding tofu into your diet can boost the protein level of your food.
Yes, tofu can go bad. Just like other items in the market, it has an expiry date. Even though you have taken all the precautions to store it, the day will come when your tofu package will expire. Your next course of action depends upon two key factors, viz., your method of restoration of the item, and if the box is open or not.
The first thing is you need to check on an unopened box is the date of manufacture written on the package. An unopened batch can be good for two to three months for consumption from this date. It will be good for an additional one week after this period. If you choose to store the tofu in a freezer, it can last for months to a year. If you have already included the tofu in a dish, it will last as long as the other ingredients that are included in the dish.
Once the package is opened, you should eat the tofu within 3 to 5 days. To store the tofu properly, it should be drained and wrapped securely.
If the tofu is visibly soiled or smells sour, then it is best to throw it out. It is also not advisable to have tofu that has been frozen too long, as it can lead to the risk of microbial degradation. Such items can cause food poisoning or may affect your digestion.
Can tofu cause diarrhea?
Soy products, commonly used as dairy substitutes, are becoming more and more commonly used. Some people can get diarrhea and other gastric problems after consuming soy products. This might be due to allergies or food intolerance to the soy items. Both conditions might confuse you, as the symptoms for both are the same.
Diarrhea is a viral infectious gastric disease, which generally can last for a few days up to two weeks. Food poisoning or traveler diarrhea is another type of diarrhea. Ultimately, tofu can cause diarrhea, as the main ingredient in tofu is soy milk. Diarrhea from soy products should not last more than one day. Once it is eliminated from your body, you will feel better.
Can tofu cause bloat?
The straightforward answer is yes! Tofu can make you bloated. A medical study has confirmed that soy products are challenging to digest, causing bloating, gas, and general discomfort in your digestive system. Consumption of too much tofu can cause you to accumulate remnant uric acid in the lower digestive area. How can you relax if you feel bloated? You can try any of the following:
Go for a walk
Use peppermint capsules
Try yoga poses
Try gas release capsules
Try abdominal massage
Take a warm bath to relax
Use essential oils
These are a few solutions for your swollen tummy.
Can tofu cause acne?
You cannot directly blame tofu for your acne. Remember that the main ingredient in tofu is soy, which has phytoestrogens. Phytoestrogens are less active than natural human estrogen.
You will find some people claiming that eating a soy product has helped them keep their acne under control. On the other hand, some will cite soy as the cause of their acne issue. As per a case study, some people who consumed a lot of soy containing products such as veggie burgers and beverages like soy milk, had an acne breakout, mainly around the mouth and under the jawline. You should examine for yourself, whether the tofu or soy product is the cause for your acne or something else is. Take care to pay attention after you consume these products to know for sure.
Can tofu cause cancer?
A dietitian has noted, "Soy has all the essential amino acids that have a decisive role in supporting the body's vital function." Natural soy food contains isoflavones, which are like estrogen. Some people believe that it may increase the chances of getting cancer.
But, the American Cancer Society says even though the isoflavones in the soy act like estrogen, they also possess anti-estrogen properties. Many researchers have reported that estrogen doesn't increase cancer risk, but actually can reduce the risk.
A recent study has demonstrated that avoiding soy products or tofu is not the correct course of action in preventing cancer, even with cancer patients.
Benefits of tofu
If you are aware of tofu, you might be aware of the myths about it too. Would you like to explore the health benefits associated with tofu? If so, read on.
1. Tofu reduces heart disease risk
A few studies have shown that tofu can reduce the risk of heart problems. It is known that isoflavones are a significant ingredient in soy.
Experts have discovered that soy's flavones can reduce blood vessel breakout and help improve their elasticity. A case study even states that a 68% improvement of blood flow was observed when a supplement of 80 mg isoflavones was taken daily for 12 weeks. This was shown to decrease the risk of strokes significantly.
2. Tofu reduces the risk of some cancers
Scientists have examined tofu's effect on the prostate, digestive system, and breast cancers.
As per the research, women consuming soy products once a week had a 48-56% lower risk of breast cancer than those who did not. One study stated that higher consumption of tofu is associated with a 61% lower risk of stomach cancer in men and 59% lower risk in women. As per a case study of reviews, the men who consume a higher amount of soy items, especially tofu, had 31-51% less prostate cancer risk.
Tofu is not only advisable for preventing some cancers, but it also can reduce the risk of diabetes. Tofu has also been shown to have a positive effect on blood sugar. It works on bone health, brain functionality, menopause symptoms, skin elasticity, weight loss, and much more.
Final thoughts
Tofu contains high protein and fats, but is low in calories; it also is a source of essential minerals needed for the body. The incredible thing about tofu is that it is not a medicine. Instead, it is a food item you can combine with other food items, making it delicious to eat and still not have any adverse effect on your health.
Hopefully, we were able to answer your questions about tofu, along with some exciting facts about tofu. Let us know how you like to have your tofu in the comments section below.