One good way to spend cold or winter days is by eating something warm and soothing to fill your stomach. You can conjure up a good Kala Chana soup which is a known delicacy in India. Not only is this soup a warm beverage that can satisfy your taste buds and stomach, but there are also Kala Chana soup benefits that can help your body in several ways!
Jump to:
What is Kala Chana soup?
Kala Chana soup is an Indian delicacy made of garbanzo beans, better known as chickpeas. This is also sometimes referred to as Kale Chane. Garbanzo beans in India are darker and smaller than those grown and found in more temperate regions like the U.S. This soup is made mainly by people from Northern India to help them get through the cool winter days.
It is a nutritious warm beverage that requires little effort to make. Kala Chana soup is made from chickpea cooking stock and herbs with solid and robust hints of spicy pepper. It is typically served with lime juice, adding more flavor to the dish.
The chickpea's nutty taste, combined with its grainy texture, goes well with various ingredients and foods. This permits a broad leeway to change the main recipe and make your variation and versions of the dish.
You can add sweet vegetables such as green beans and carrots to help balance the flavor. You are also free to spice it up with chili flakes or chilies. No matter how much you revise the recipe, it won't change the fact that this soup is nutritious and jam-packed with health benefits!
Benefits of Kala Chana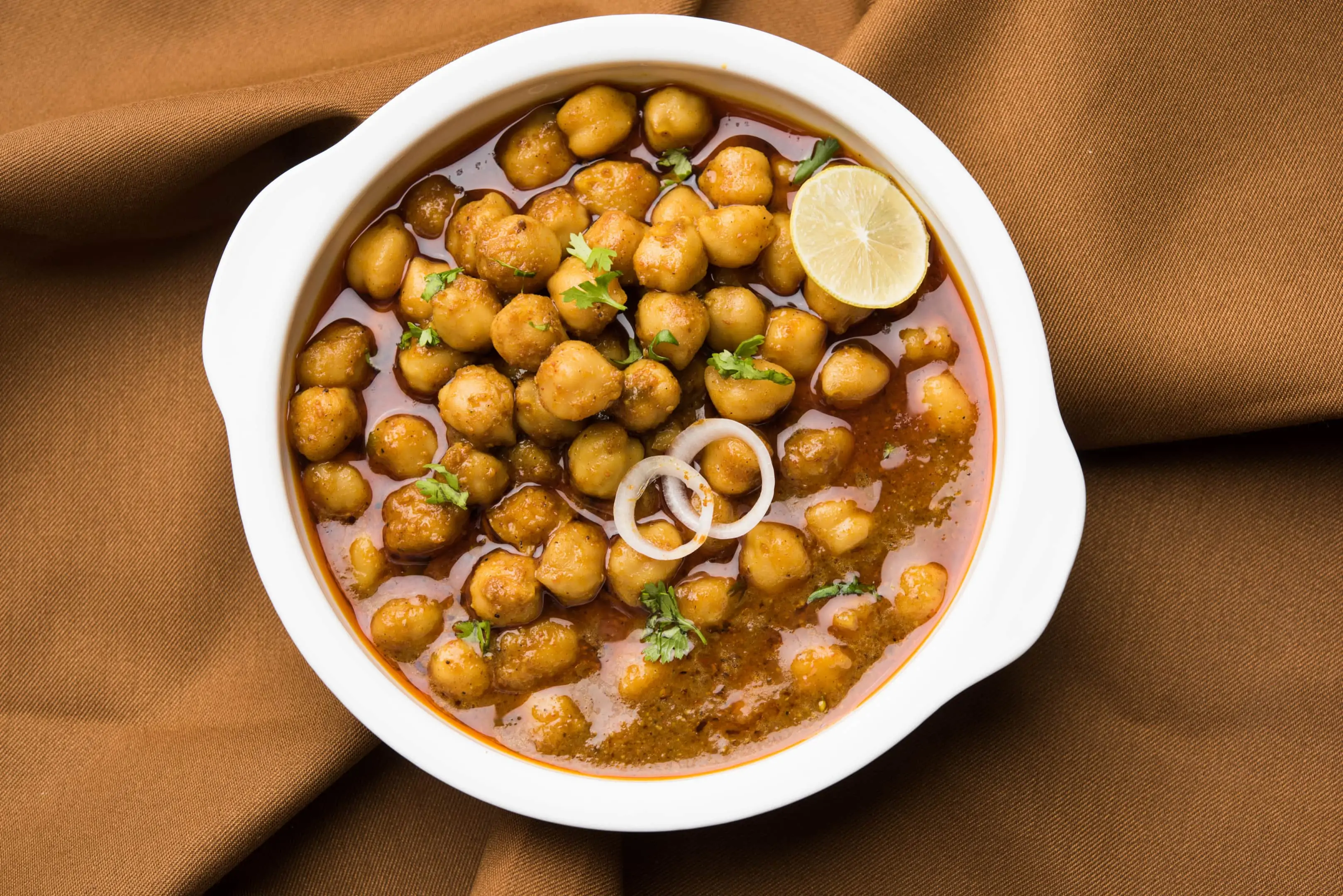 Kala Chana soup does more than just warm your stomach and appeal to your taste buds. This dish is an effective and efficient means of combating and fighting off the common cold and making the bones firmer and more robust. This plant-based soup is an excellent source of vitamin C, calcium, iron, protein, and dietary fiber.
This dish is an excellent remedy to avoid catching the sniffles and helps clear congestion in the throat. Besides the benefits of kale chane mentioned above, there are other health-related ways that this soup can help your body.
1. Weight loss
Chickpeas are a good source of fiber and protein, which are good helpers when losing weight. Fiber helps you feel full for more extended periods, which will help you deal with hunger cravings, and protein can help you satiate your hunger.
Black chickpeas, in particular, are rich in terms of insoluble and soluble fiber. The soluble fiber can help prevent and reduce the risk of constipation and other digestive disorders. Meanwhile, insoluble fiber is the one that facilitates the excretion and removal of ferries and bile that is formed by a gel-like substance in the digestive tract.
Kala Chana also offers a low-calorie density which is ideal for those actively striving to lose weight. Adding Kala Chana to your regular diet can help increase your chances of losing weight and getting to that dream body you are aiming for much faster and quicker! This dish would surely be a great help in your fitness journey.
2. Prevents anemia
This soup is a rich source and provider of iron, which plays a vital role in the body. It aids in transporting oxygen from the lungs to the other parts of the body. Kala Chana can help prevent and reduce the risk of acquiring diseases of the blood and the oxygen transportation process, such as anemia.
This soup is beneficial for lactating and pregnant women, as well as for growing children.
3. Rich in protein
Chickpeas are wealthy in terms of plant-based protein. This fact makes them an appropriate choice for those who tend to lean away from animal-based products. An ounce or a 28-gram serving alone has about 3 grams of protein, making it comparable to foods like lentils and black beans.
The protein in this soup can help you keep control of your appetite. It also promotes fullness, strengthening the chickpeas' role in losing weight. It also maintains muscle strength and bone health.
4. Prevents digestive disorder
This soup can help with keeping your digestive tract healthy. Since chickpeas are rich in fiber, they can help treat and prevent digestive disorders. The fiber found in chickpeas, as mentioned, is soluble. This can help increase the number of healthy bacteria and prevent the spread of unhealthy ones in your gut.
It reduces the risk of getting constipation by reducing the strain that is put on the intestines. A more effective way to treat constipation is by soaking the chickpeas overnight and eating them the next day after sprinkling them with caraway seeds and ginger powder.
5. Lowers sugar levels
Chickpeas have various properties that help manage blood sugar levels. Firstly, they have a low GI (glycemic index) which is the marker for how fast and rapid the blood sugar rises after food consumption. Diets that have a low GI, like Kala Chana soup, can promote the management of blood sugar.
Protein and fiber also play vital roles in blood sugar regulation. Fiber slows carb absorption, promoting a steady increase in blood sugars rather than a sudden spike. Meanwhile, protein helps maintain the blood sugar levels of people with type 2 diabetes.
Also, the carbohydrates found in Kala Chana are slowly digested, reducing blood sugar levels. This contributes to resistance to insulin and decreases the chances of getting diabetes.
6. Improves heart health
With Kala Chana, you'll have bountiful nutrients such as potassium, fiber, vitamin B6, and vitamin C, making it an active heart health supporter. It lowers the cholesterol level, which decreases the risk of developing heart disease.
Chickpeas prevent the formation of plaque in the arteries. Including Kala Chana in your diet can help you maintain good and healthy cardiovascular health.
7. Strengthens the bones and joints
Kala Chana has vast reserves of calcium in it, which helps increase bone density and improve the joint's flexibility. Adding Kala Chana soup to your daily diet in reasonable and good quantities means reducing the risk of osteoporosis, arthritis, and other illnesses that come with old age.
Furthermore, Kala Chana also has iron, which plays a role in synthesizing collagen, a vital protein for fortifying the joints and bones. Teaming up Kala Chana with regular exercise and a healthy lifestyle will undoubtedly mean that you will not have to worry about your bones weakening as you age.
The diseases that Kala Chana fights against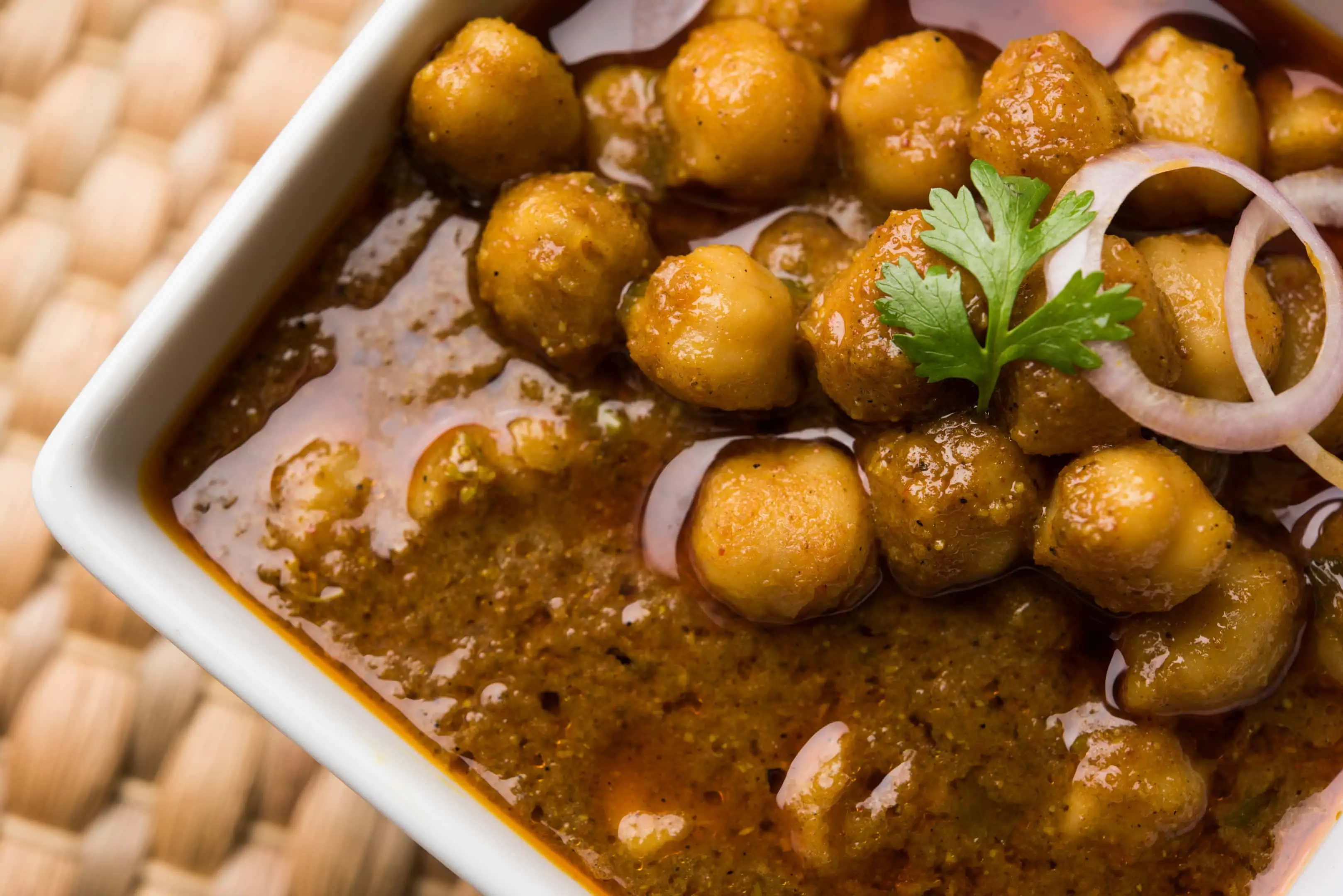 There are several kale chane ka soup benefits. Kala Chana is rich in minerals that can potentially boost the heart's health. This effectively helps the body prevent developing heart disease. Mainly, it decreases the chances of having high blood pressure, which is a vital risk factor for acquiring diseases centered on the heart.
Consuming chickpeas regularly also helps prevent the chances of having certain types of cancer. With various minerals and vitamins under its belt, it reduces the risk for lung and breast cancer cells to nurture.
Another condition that Kala Chana can help with is inflammation. This disorder is mainly caused by several factors, including stress. It is said that Kala Chana can help boost metabolism, as well as bring down inflammation. The vitamins C, B6, iron, protein, and magnesium found in the soup help battle chronic inflammation.
The nutritional overview of Kala Chana
Kala Chana is part of the legume family, and it is loaded and packed with nutrients like fiber, protein, and carbohydrates. It is also an incredible source of folate, vitamin C, vitamin B6, thiamin, niacin, riboflavin, and minerals like phosphorus, copper, and iron. The overwhelming wealth in terms of nutrients in the Kala Chana soup is beneficial for boosting the immune system, promoting muscle mass, and regulating diabetes.
Black chickpeas, in particular, are low in calories, which makes them a viable, healthy option as part of a nutritious and filling meal. The high protein content promotes a feeling of fullness. Moreover, black chickpeas have complex carbohydrates, which offer more practical and nutritional value than simple carbs. This aids in delaying the release of glucose in the body.
Other uses for Kala Chana
Aside from Kala Chana soup, you can make other dishes using Kala Chana. You can add boiled or canned Kala Chana to salads to increase their fiber and protein content. You can also make Kala Chana curry, a spicy Indian stew that includes Kala Chana, turmeric, oil, and other spices like chili powder and ginger.
Other means of preparing Kala Chana are by boiling, steaming, dry roasting, deep-frying, and soaking. Kala Chana can also be used as a face mask. It is beneficial to the skin, delaying signs of aging such as fine lines, saggy skin, wrinkles, and eye bags. Kala Chana also contains magnesium, which is capable of assisting in retaining the elasticity of the skin.
Applying black chickpea on the hair can also help prevent dry hair, dandruff, and hair loss. It also helps improve hair growth and treats greying hair. Make sure to do thorough research on making the solution as they all differ in terms of method and ingredients. The same goes for facial masks.
Conclusion
Kala Chana is an incredible ingredient packed with protein, fiber, and an array of minerals and vitamins. The Kala Chana soup benefits, in particular, provide many nutritional and health benefits that have a significant impact on the body when consumed consistently. Adding this Indian stew to your diet will surely take you a few steps closer to your goal of living healthy.