If you want a snack that you can enjoy without worrying about its harmful components, you will surely love Kuli Kuli! You may not be familiar with it, but Kuli Kuli is a famous snack in West Africa, especially in Ghana and Nigeria. It is made with roasted ground peanuts, and you can eat it by itself or partner it with garri, fura, kamu, and many other things!
Besides the fact that it's tasty and addicting, Kuli Kuli is also well-loved because of its nutritional components. It contains nutrients that can help fight and prevent several diseases. In addition, this delicacy is popular for its versatility. You can eat it as a snack, smoothie, savory sauce, or upgrade your usual stir-fry by infusing it with Kuli Kuli!
Without further ado, keep reading as we present you with all the things you need to know about Kuli Kuli health benefits and how to use them safely!
Jump to:
What you need to know about Kuli Kuli
Kuli Kuli is so widespread in Africa that there's no accurate record about where it originated. Although there are a lot of claims that this snack is of Nigerian descent, other neighboring countries such as Northern Cameroon and Ghana also claim ownership of this delicacy.
However, most scholars believe that Kuli Kuli was more likely first to be made by the Nupe people, an ethnic group that lives in Nigeria.
Kuli Kuli tastes like a mixture of spices, nuts, and a bit of sweetness with a crunch at every bite. This snack is made up of peanuts, but there are certain spices that you can toss in to enhance the flavor. Then, it is ground until it becomes semi-paste and deep-fried until it hardens. Further on, we will also give you details on making it yourself.
6 reasons why Kuli Kuli is good for you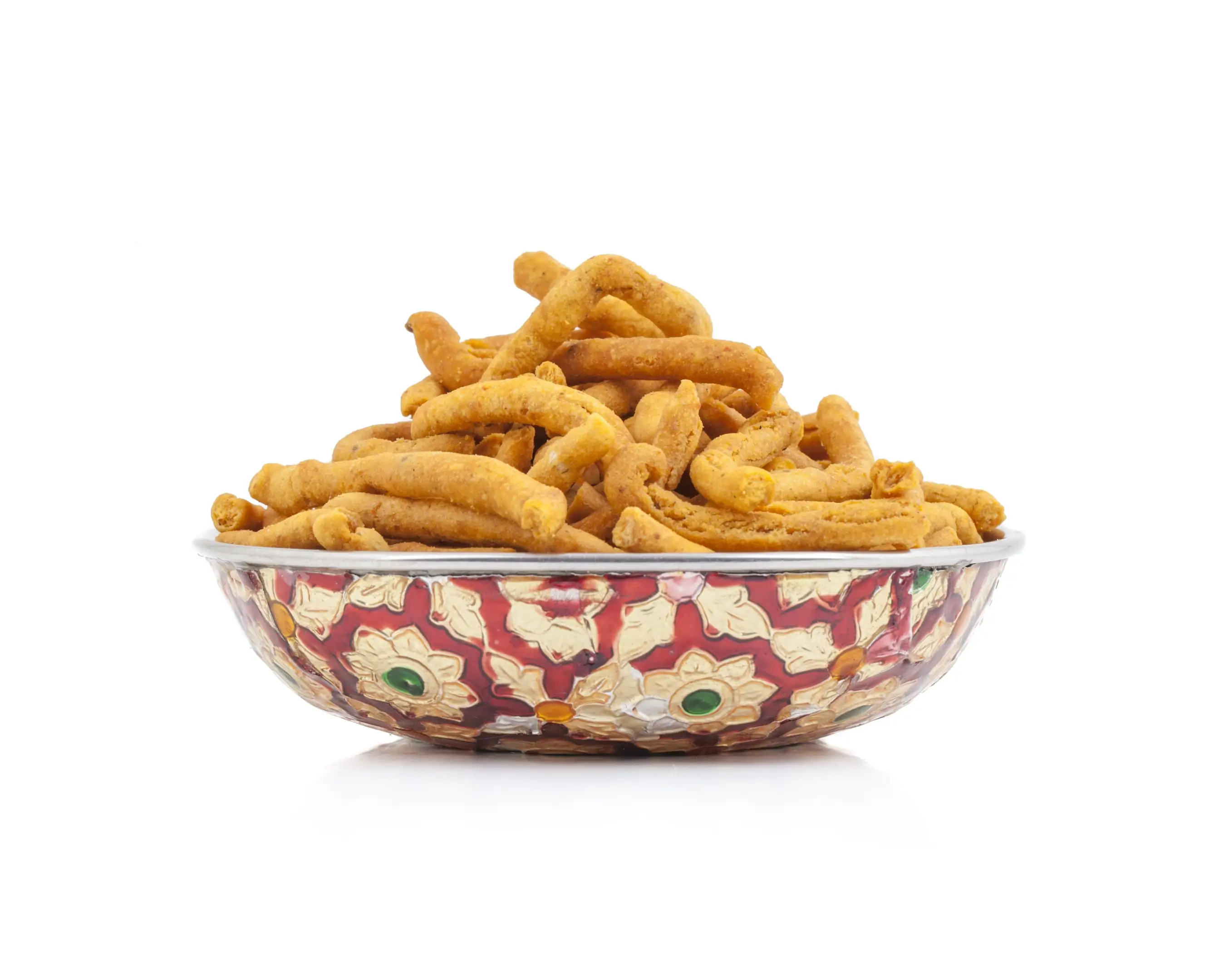 1. Enriched with all the beneficial nutrients
Kuli Kuli is packed with all the nutritional goodness that your body needs for everyday living. It contains proteins that will help keep your body up and running all day. Protein plays a part in forming antibodies, which are the ones that fight off foreign invaders from getting into your bloodstream. In return, it boosts your immune system against diseases.
Aside from that, this delicacy is also rich in calcium and magnesium. It strengthens the bones, teeth, and muscles. Kuli Kuli also has lots of iron, to help prevent anemia.
2. Source of healthy fats
Not all kinds of fats are bad. We need fat to fuel our bodies with energy and protect our internal organs from extreme temperatures. It also assists in regulating our inner body temperature. What we need is a balanced amount of healthy fats for them to function properly.
Kuli Kuli contains omega 3 fatty acids, which can help with mental health. Our brains need fatty acids for proper functioning. When we fail to meet the number of fats that our brain needs, it increases the chances for psychological disorders like depression, anxiety, dementia, and so on.
3. Improves insulin sensitivity
Kuli Kuli oil can help people with diabetes, as it improves insulin sensitivity. It allows the cells to use glucose in the blood more effectively, which can lead to lower blood sugar levels. If you're diabetic, you may want to leave out the sugar in the ingredients of Kuli Kuli. It will still taste amazing with other spices!
Fortunately, high insulin sensitivity means lower insulin resistance. Kuli Kuli will aid in alleviating this matter and help you take one step towards a healthier life.
4. Can reduce heart-related issues
Another Kuli Kuli health benefit is that it helps lessen heart problems, such as coronary heart diseases. As stated earlier, Kuli Kuli contains omega 3, which fights off free radicals. As a result, it reduces inflammation that can harm the heart and other parts of the body. It can also prevent strokes and heart attacks.
This fatty acid also reduces blood clotting as omega 3 blocks platelets from forming together. It also removes the build-up of cholesterol and other things in the linings of your arteries.
5. Helps with weight loss
Kuli Kuli may help you on your weight loss journey if you're preparing to go on a diet. Since this delicacy is filled with fiber and protein, it can make you feel full and reduce your appetite for hours.
The primary ingredient in this dish will help provide taste satisfaction and prevent any unnecessary cravings.
Peanuts can improve your metabolism. Remember that the higher your metabolism is, the faster you can burn calories. Doing this can significantly help if you want to lose weight and maintain it.
6. Prevents neural tube defect
Neural tube defect is a complicated disorder that affects babies in the first month of pregnancy, even way before the mother herself knows she's pregnant. This congenital disability affects the brain and the spinal cord. It can lead to spina bifida, where the spine doesn't close completely, or anencephaly, where the baby is born without some brain parts. However, eating Kuli Kuli may decrease a pregnant woman's chances of experiencing this.
Another good thing about Kuli Kuli is that it's generally safe for pregnant women. This delicacy contains folic acid, also known as vitamin B. When you're pregnant, your body will need folic acid to produce red and white blood cells for your baby to grow.
Skin benefits of Kuli Kuli
If you're looking for a skin-friendly snack, then you don't have to worry about Kuli Kuli. Peanuts, the main ingredient for this delicacy, contains healthy fats such as omega 3, which helps shield the skin from the sun's UV rays and reduce swelling.
These fatty acids can also aid in dealing with stress and mood changes. In return, it prevents skin issues that mental stress induces to our bodies like fine lines, wrinkles, and dullness.
Peanuts are also rich in antioxidants like vitamin C, which can help give hydration and moisture to revitalize your skin. In addition, antioxidants prevent the overproduction of free radicals in the body. These can lead to oxidative stress that can damage the skin and cause inflammation. According to a study, antioxidants will help you fight these harmful free radicals and improve oxidative stress.
One of the many health benefits of Kuli Kuli oil for our skin is that it can be a great alternative for face cleansing. It does an excellent job of removing makeup and unclogging the pores from blackheads and sebums, as well as help, protect the skin from acne breakouts.
Correct dosage of Kuli Kuli
You can maximize the overall health benefits of Kuli Kuli when you consume it in moderation. Too much of this snack will not be good for you as it can lead to weight gain since peanuts are high in calorie content.
Sodium is also present in this delicacy. Although sodium is good for dealing with fluid imbalances in your body, too much can increase your blood pressure.
Despite all these, there is no recommended dosage of Kuli Kuli. It is because this snack is often relatively safe for human consumption. However, it also has adverse effects when misused. That's why it's essential to always consult with your primary healthcare provider to learn more about it.
How to make your own Kuli Kuli snack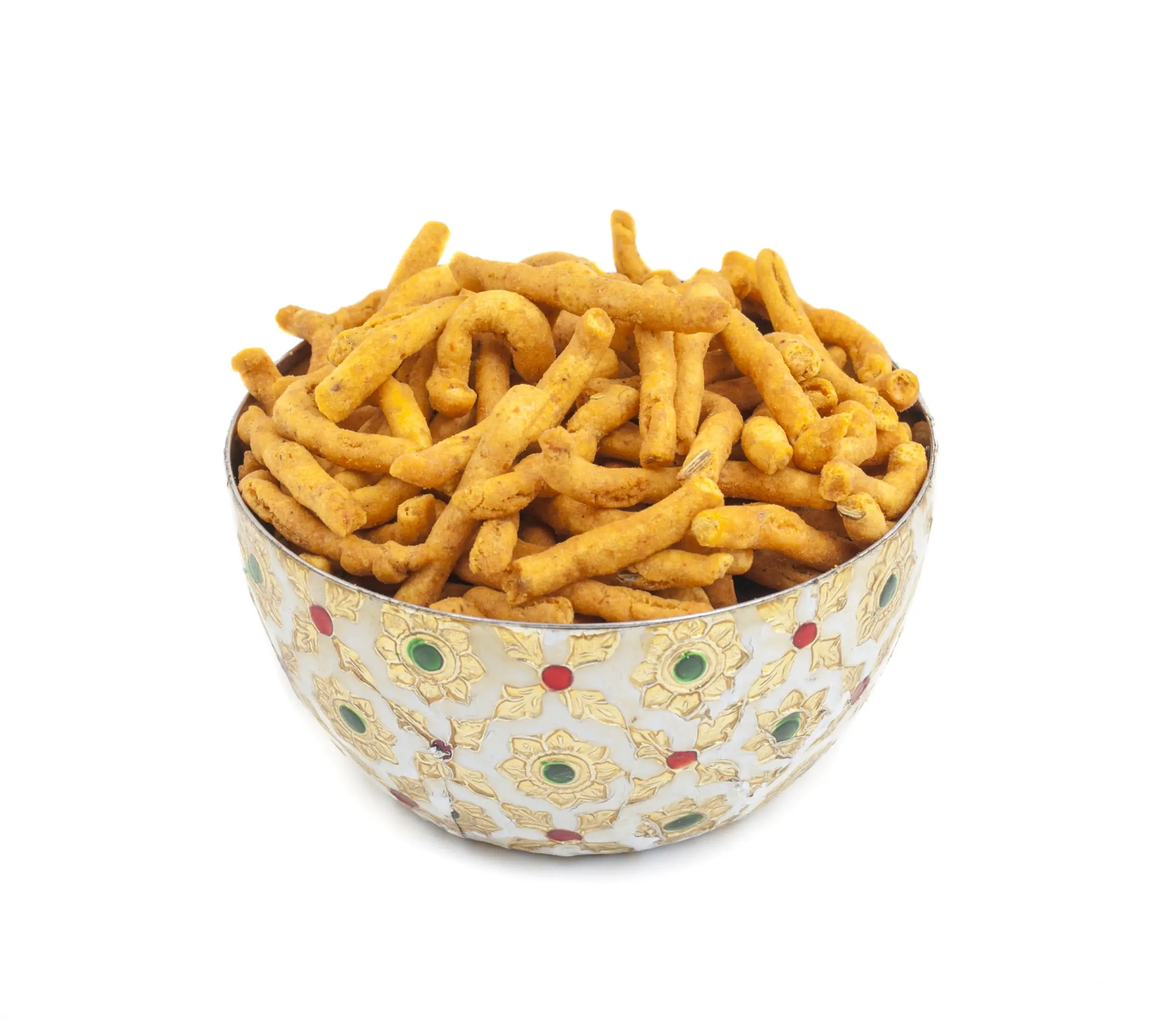 Making Kuli Kuli can be tricky, but don't worry because we're here to make it simple for you! The first thing you'll want to do is get yourself some roasted peanuts. You can buy it at the supermarket, or you can do it yourself. Spread your peanuts over a baking sheet and roast them for 20 to 30 minutes in the oven at 350°F.
Remember to stir it at least twice to ensure even roasting. When done, cool the peanuts before peeling the skin off. Once done with removing the skin, toss the peanuts into a blender and make smooth peanut butter. Then, carefully pour it into a clean mixing bowl.
What you'll do next can be quite an exercise, so be patient. First, get your mixing spatula to make the paste called labu. Do this by carefully mixing the peanut butter while adding a tablespoon of warm water now and then. Take note to not pour in all the water at once, or else you won't separate the oil from the paste properly.
Once you finally separated the two, mash the labu until all the peanut oil is fully extracted. You can also toss in your preferred spices like ginger powder, salt, or sugar. Next, take two spoonfuls in your hand and squeeze the oil out of your labu. The following step is to shape your paste into your desired shape.
Lastly, fry your labu using the peanut oil you've extracted earlier. Fry each side for about half a minute or until they're a lovely shade of brown. There you have it — enjoy your Kuli Kuli!
Health concerns regarding Kuli Kuli
The primary health concern with Kuli Kuli is with individuals who have an allergy to peanuts. Since Kuli Kuli is made from this ingredient, it can be dangerous and lead to life-threatening situations. Do you know that peanut allergy is the second most common food allergy in children? So be careful since even the tiniest amount of peanut can cause a severe reaction!
Even though it was mentioned that Kuli Kuli could help decrease your weight, it can also contribute to your weight gain if you're not careful enough. As mentioned earlier, Kuli Kuli contains calories. Calories are a vital part of the meal because it is the energy that your body receives from food. However, your body will register it as excess fat if you had too much of it.
Kuli Kuli health benefits depend on how you take it. A balanced diet is the key to a healthy life.
Conclusion
Although more thorough research is needed to investigate the benefit of eating Kuli Kuli, the fact that it's still around after many years and many people still enjoy eating it should not be ignored. Furthermore, this delicacy is very affordable and can be enjoyed by everyone from all walks of life.
You can buy it online, at the market, or even make it at home! Kuli Kuli is a snack that can be enjoyed by everyone as long as they do it right. Treat yourself with a Kuli Kuli and experience its health benefits today!