When you think of the word "diet", the first organ system that comes to mind will probably be the digestive system. After all, this is where all the main actions such as ingestion and digestion take place.
Did you know that before ALL nutrients from the food we eat get absorbed by the body, some of them must pass a checkpoint before they can enter the bloodstream? That checkpoint is the lymphatic system.
Read on to get to know more about a smarter lymphatic diet for weight loss.
Jump to:
The lymphatic system
So, what exactly is the lymphatic system?
The lymphatic system is deemed a "superhighway", responsible for ensuring that a colorless fluid called lymph can travel throughout the body. The lymph is transferred to the system's larger pipes known as lymph vessels from the lymph capillaries. Eventually, it leads to the more discussed parts called lymph nodes.
It is a major part of the immune system and is dedicated to three main functions vital to the body's overall health.
First, as a part of the immune system, it actively helps to defend the body from foreign and unwanted organisms. The lymphatic system produces lymphocytes or the white blood cells responsible for fighting off hazards that sneaked past the body's external protective mechanisms.
Second, the lymphatic system removes excess fluids from the body tissues, which can be up to two liters a day, as well as helping to maintain body fluid levels.
The third major function of the lymphatic system is the absorption of fatty acids, which is essential to any weight loss plan you may consider trying. Read below to understand further the role of the lymphatic system in fat absorption.
The lymphatic system as fat absorber
While other nutrients are small enough to enter directly into the bloodstream and get absorbed by our organs, fats have larger molecules. The arteries cannot handle such large molecules, and if forced to, it may result in clogging. Knowing this, it is easier to understand why excess fat consumption, especially saturated fats, is detrimental to our health.
This is where the lymphatic system enters the picture. The lymphatic vessels serve as another route where fats can travel around the body. The intestine is home to a part of the lymphatic system called lacteals, which absorb the fat and other fat-soluble nutrients.
The lacteals then transform these nutrients into a milky-white substance called chyle. The chyle consists of lymph and emulsified fat or free fatty acids. This mixture travels the lymphatic system until it reaches the thoracic duct, the largest lymphatic vessel, and goes straight into the heart.
After this process, the fat nutrients successfully enter the bloodstream.
Lymphatic diet guide
Food plays a significant role in caring for your lymphatic system. If your system gets inflamed, lymphatic congestion may follow. The tissues may swell, and the lymphatic flow is disrupted. This leads to ineffective transportation of both the lymph fluid and the toxins it carries for discharge.
To avoid this, start taking charge of your diet. Below is a list of 9 foods you can eat to promote lymph flow.
1. Adaptogenic herbs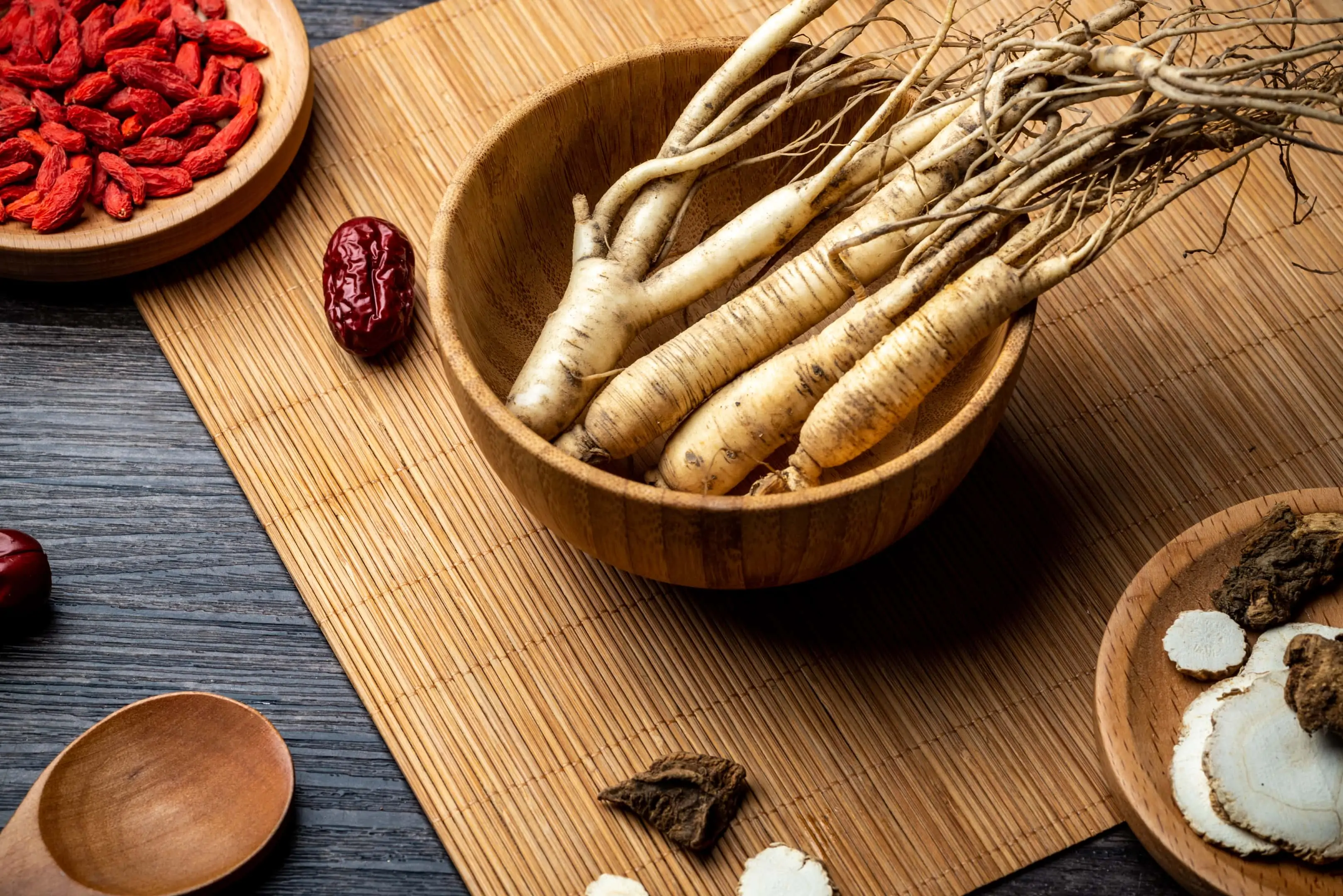 Adaptogens help in the stress response of the body. These herbal medicines were first studied during WW2 by scientists to help pilots perform better. Research has found that adaptogens generally have anti-fatigue and antidepressant properties. They may also enhance attention and increase mental functioning capacity.
Excess stress reduces the immune system's ability to fight infection, and adaptogenic herbs can prove beneficial for the lymphatic system.
Some of the safe and nontoxic adaptogenic herbs are the Siberian ginseng, Arctic root or roseroot, and Schisandra.
2. Citrus fruits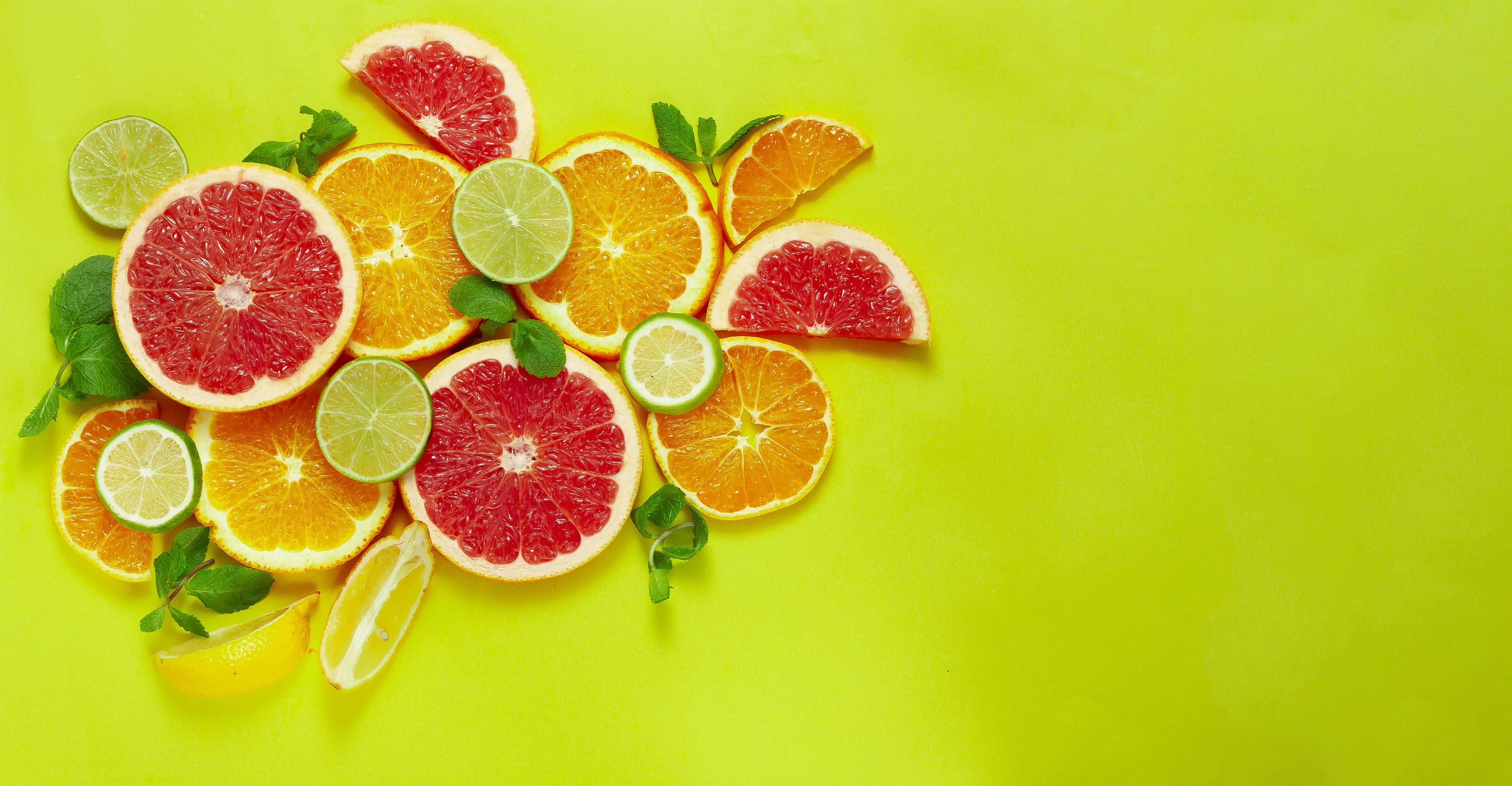 Citrus fruits like grapefruits, lemons, and oranges help in hydration. This is important because the lymph is made up of a healthy average of 95% water. Aside from this, citrus fruits are often synonymous with Vitamin C that keeps the immune system strong.
Citrus fruits also have plenty of plant compounds like flavonoids and essential oils. Among the health benefits derived from it include antioxidants and anti-inflammatory properties that can prevent systemic inflammation and lymphatic congestion.
3. Cranberry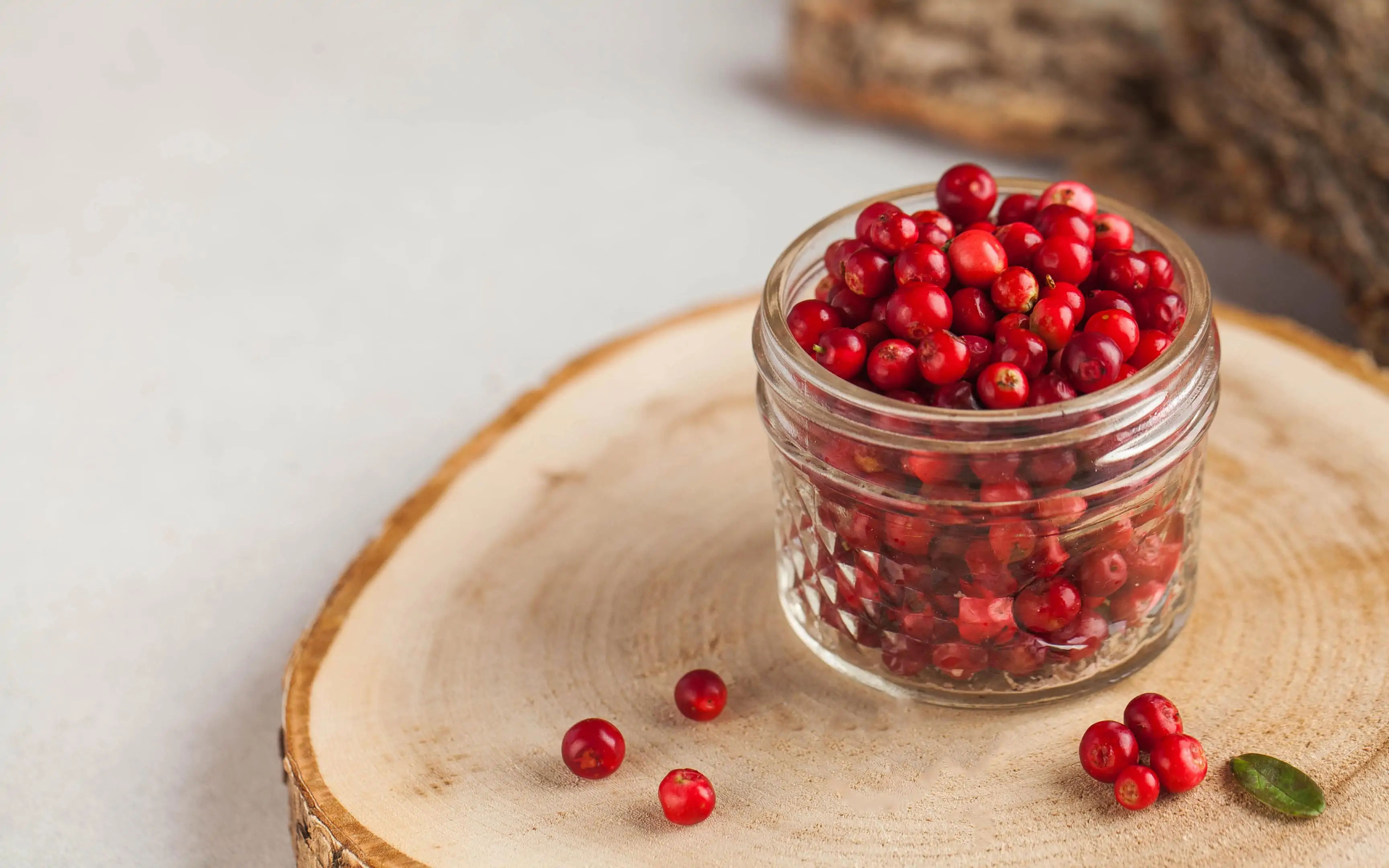 Cranberry has excellent antioxidant and antibacterial properties. It also serves as a fat emulsifier, thereby helping the lymphatic system's agenda of fat absorption.
Not only does cranberry prevent the overgrowth of bacteria that leads to poor digestion and urinary tract infections, but it is also a great helper of the lymphatic system in detoxification.
It is recommended that you choose fresh cranberries for consumption. Whether you eat them raw or as a refreshing smoothie is up to you; just be wary of mass-produced cranberry juices with added sugars.
4. Garlic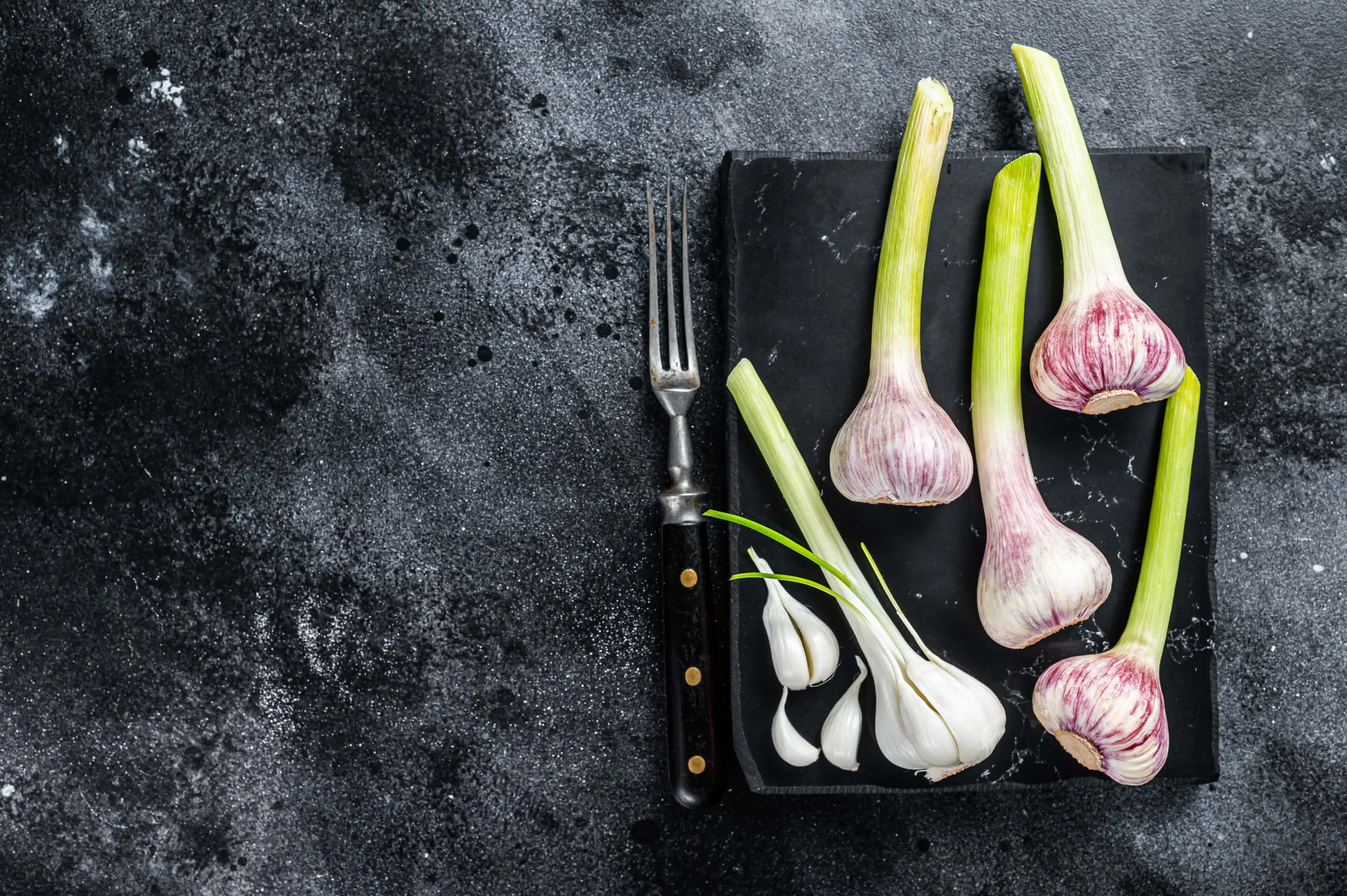 Garlic is a popular ingredient found in many dishes, so incorporating it into your diet isn't difficult at all.
Aside from being deliciously fragrant and enticing, garlic contains many health benefits. Like cranberries, it is an antioxidant and has antibacterial properties. It also boosts immune function and is said to impact the body's resistance to common colds positively. It also lowers cholesterol if consumed regularly and in its natural state.
5. Ginger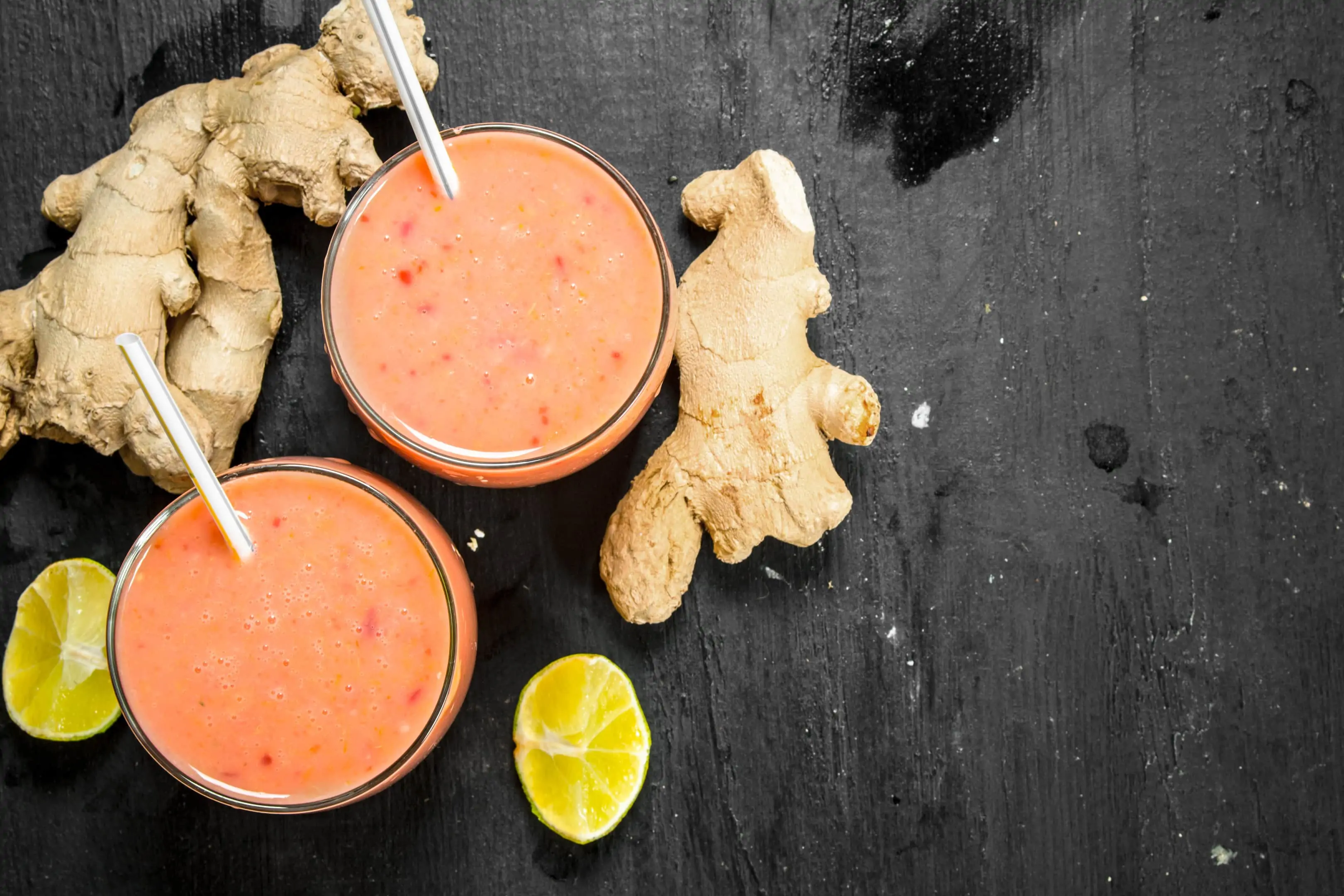 Consuming ginger periodically affects both circulation and digestion positively, making it good for the lymphatic system. Gingerol, a bioactive compound responsible for many of the medicinal properties of ginger, has powerful antioxidant and anti-inflammatory properties. It helps reduce oxidative stress coming from free radicals lurking in the body.
There are also studies showing that ginger can aid in weight loss. This can be attributed to its potential to reduce inflammation and increase the rate of burning calories.
You can either use ginger fresh, dried, or as an oil and even juice!
6. Leafy greens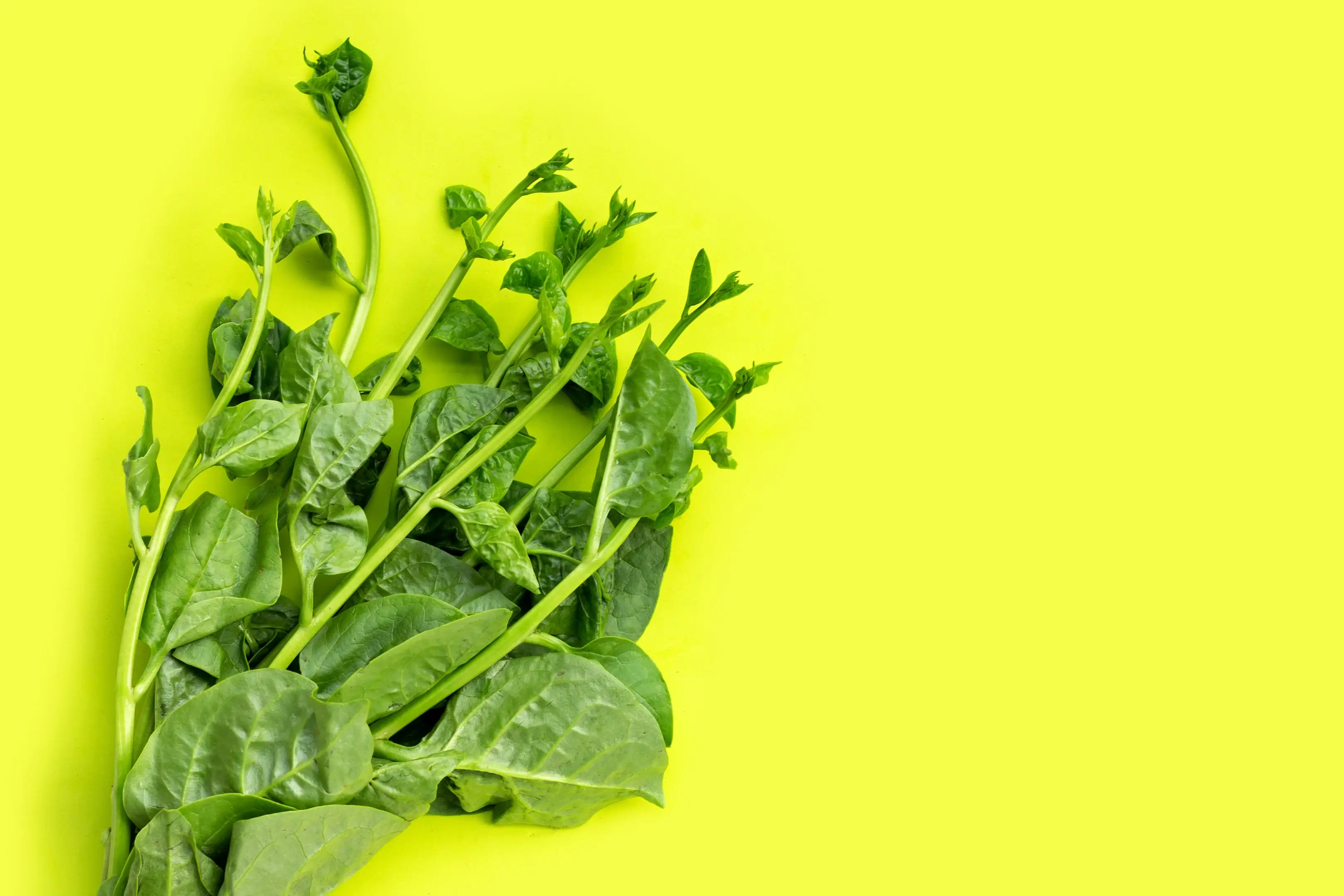 You can probably never go wrong with more leafy greens. Many leafy greens are rich in minerals and vitamins A, C, and K. They can also have antioxidant properties helpful in the lymphatic system's functioning.
Choose from a variety including but not limited to kale, spinach, cabbage, lettuce, and arugula. Want to spice up your meals with a beautiful but equally healthy garnish? Put microgreens on top. Microgreens are baby greens that can be sourced from vegetables and herbs.
Many leafy greens are rich in minerals and vitamins A, C, and K. They can also have antioxidant properties helpful in the lymphatic system's functioning.
7. Nuts and seeds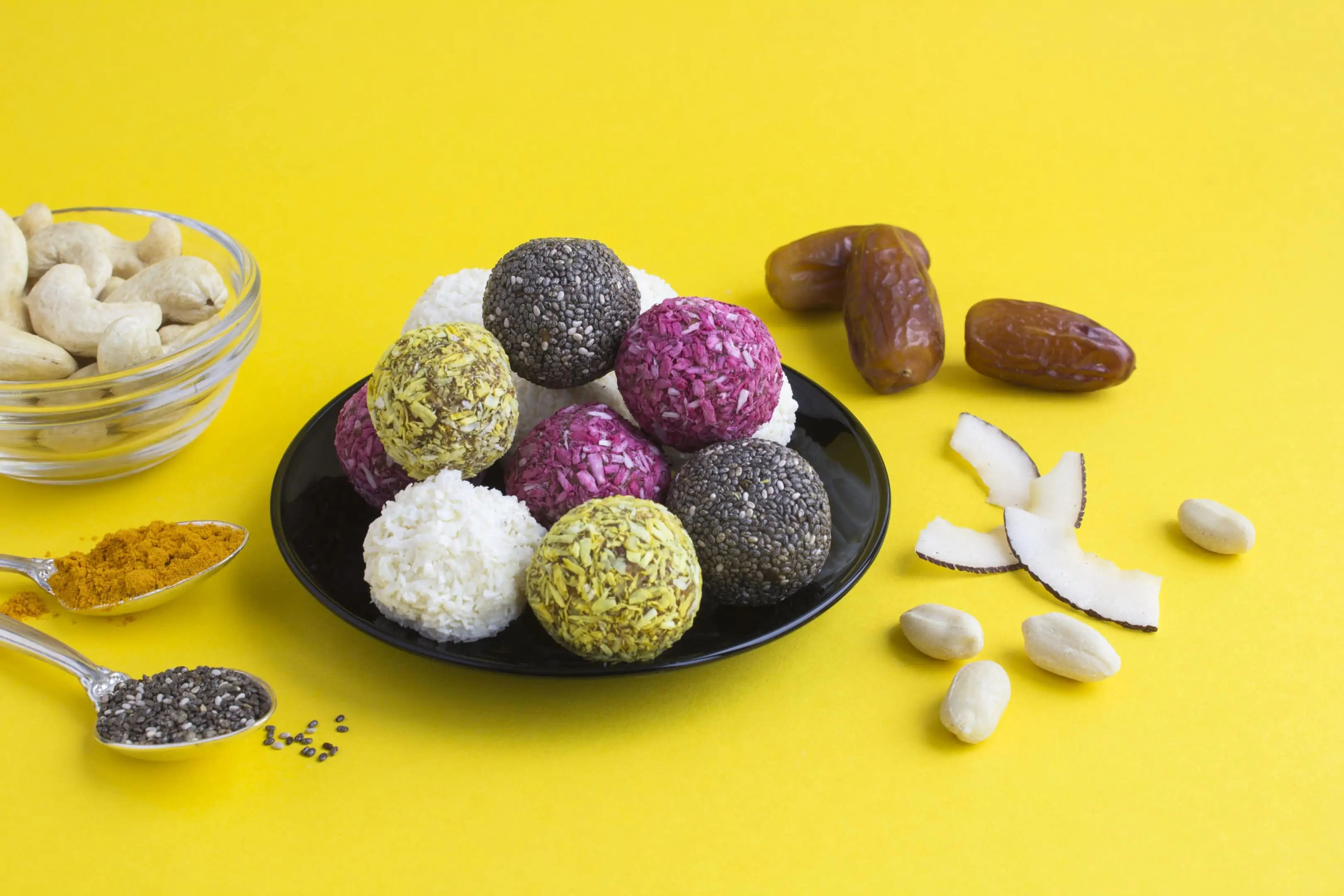 Nuts and seeds contain more unsaturated fats or essential fatty acids than saturated fats. Along with these healthy fats, they also contain protein and fiber, plus other nutrients. Therefore, they contribute to strengthening body tissues and absorption of fats, as well as discarding fat-soluble wastes.
If you're into snacking, nuts and seeds are the healthier options. You can also chop them and garnish or mix them to your dishes for the nutty flavor and extra color. Just don't go too "nuts", because most nuts are high in calories.
8. Seaweed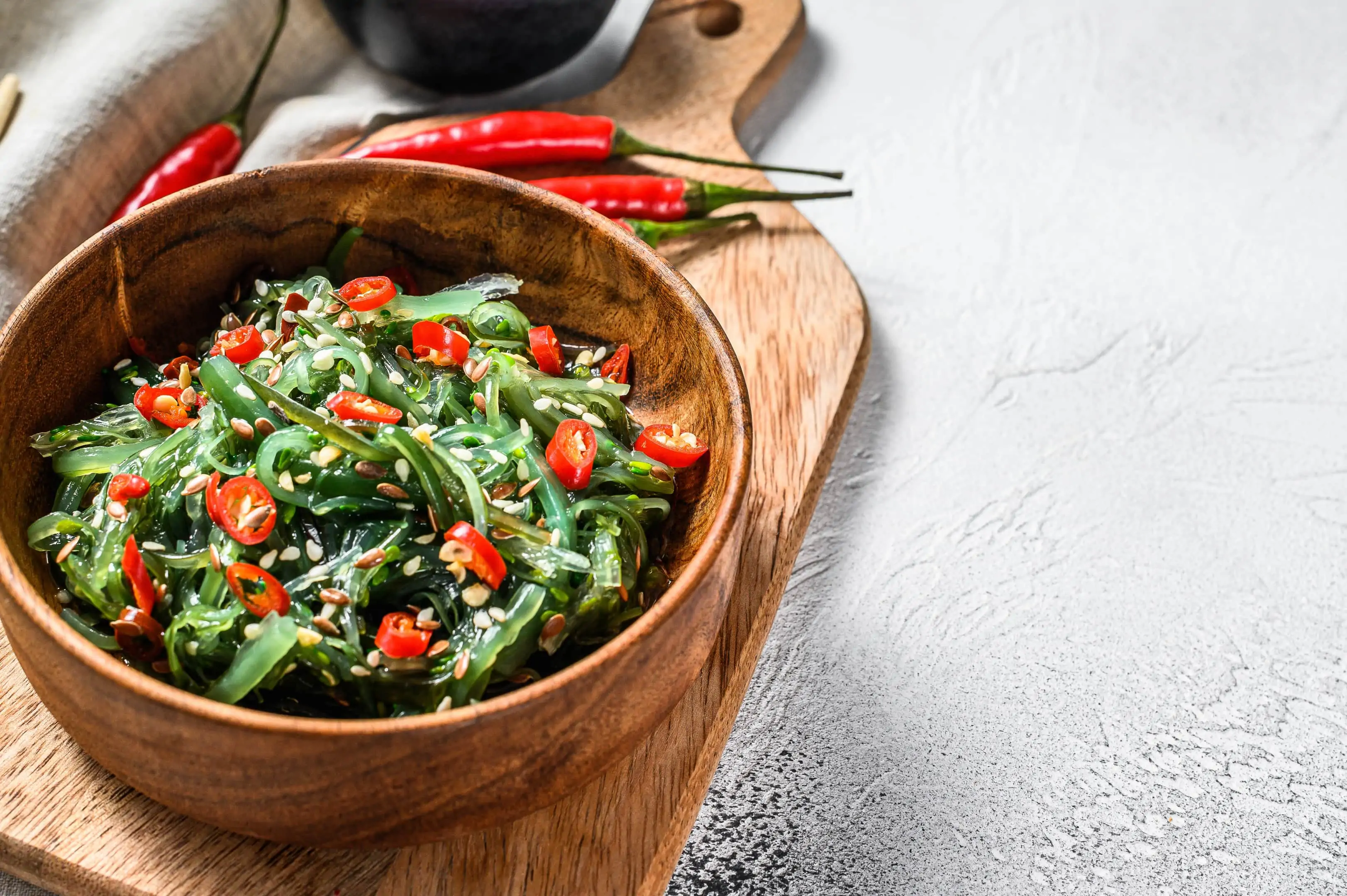 Seaweeds are sea vegetables commonly eaten in East Asian countries. Besides being a good source of Omega-3 fatty acids, it also contains nutrients such as vitamins A, C, and K, They also contain antioxidants essential for the lymphatic system.
Seaweed contains fiber and plenty of it! What's more, it is low in calories and will help you feel full for a much longer period. Good news for those who are watching their weight.
9. Turmeric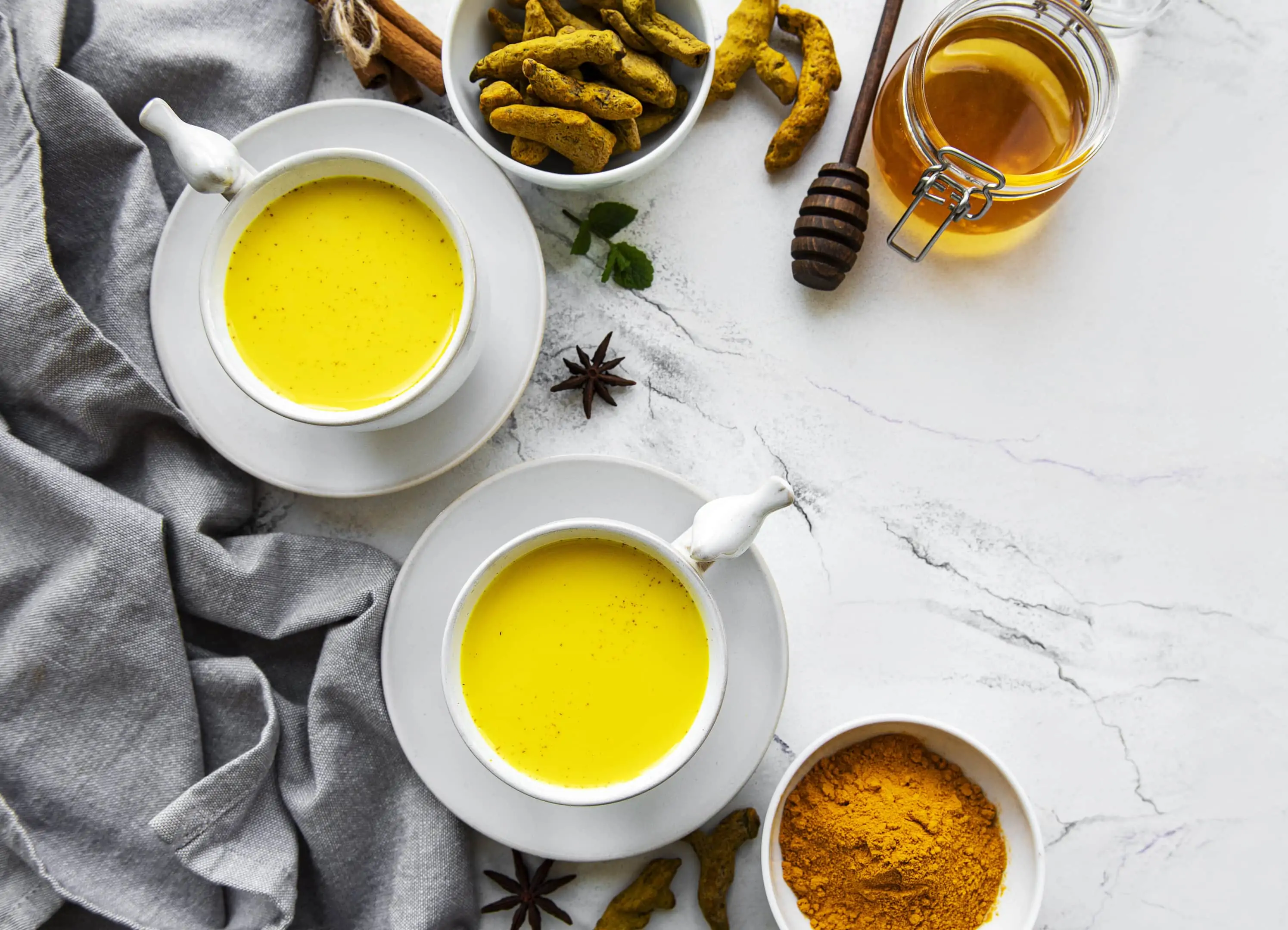 Turmeric is a close relative of ginger. As such, you can count on it as a lymphatic superfood. It is often found in curry as a spice that gives it its yellow color. As a nutritional supplement, it may be considered to be the most effective.
Curcumin is a powerful antioxidant and anti-inflammation substance found in turmeric, which is important to the lymphatic system's effective functioning.
Lymphatic cleansing guide
So, how does a lymphatic cleanse diet help in weight maintenance and even your weight loss agenda?
Since the lymphatic system acts as an essential nutrient absorber aside from the blood vessel, it is crucial to maintain the free flow of lymph and nutrients. You don't have to worry though, since taking care of the lymphatic system is closely connected to having a healthy lifestyle practice in general.
1. Hydrate properly
To keep the lymphatic superhighway free-flowing, there should be enough water in your body. To prevent dehydration, avoid processed and carbonated beverages, drinks with alcoholic content, as well as caffeine. These things can make the lymph thicker, less watery than it should be, and lead to lymph congestion.
2. Exercise regularly
Unlike the cardiovascular system, where the heart religiously pumps the blood and assures its circulation throughout the body, the lymph does work accordingly. The lymphatic system depends on muscle and joint movements to keep going. Whenever the muscles are rhythmically tense and relaxed, body tissues are wrung, and fluid is discharged for travel through the superhighway.
It is crucial to have constant movement. Working out is good, but even the simplest things like laughter and deep breathing help make the lymph flow nicely. You can also stretch every morning upon waking up or take little walks after every meal. Every bit of movement is beneficial.
3. Get therapeutic
Lymphatic massages are a growing form of lymphatic self-care. Work your way towards the heart, as this is where the lymph is directed. Pay close attention to the body parts where the lymphatic action is concentrated, such as the head, neck, breasts, abdomen, and feet.
Aside from a relaxing massage, you can also opt for dry brushing. Simply brush your skin gently with a dry brush. The contact of the dry bristles upon your skin where lymphatic tissues are situated encourages the lymph's flow, even the blood. It also makes way for the disruption of accumulated toxins in your body.
4. Stay clean
Detoxing your internal body is not all that it takes to keep your organs and your lymphatic system working properly. Doing a regular inspection and detoxification of your external environment is vital as well. Reducing chemical exposure from all the things that go in your body like food, personal care items that you lather on your skin, as well as the air you breathe, is important.
Conclusion
Diet concerns more than just the digestive system. From the smallest cell to the largest organ, the body's processes are interrelated, and not one can function healthily without the other. Familiarizing yourself and practicing a healthy and proper lymphatic diet for weight loss can be the key to your fitness goals.