Are you looking for a diet with no concrete rules to help you achieve your goals? The Mediterranean diet is exactly what you need. Unlike other diets, there are no strict regulations because they encourage different foods packed with various nutrients. It has been established that the Mediterranean meal plan can aid weight loss and be beneficial to the body. Come with us as we shed more light on a few of the advantages of being on a Mediterranean diet.
Jump to:
What are the benefits of the Mediterranean meal plan?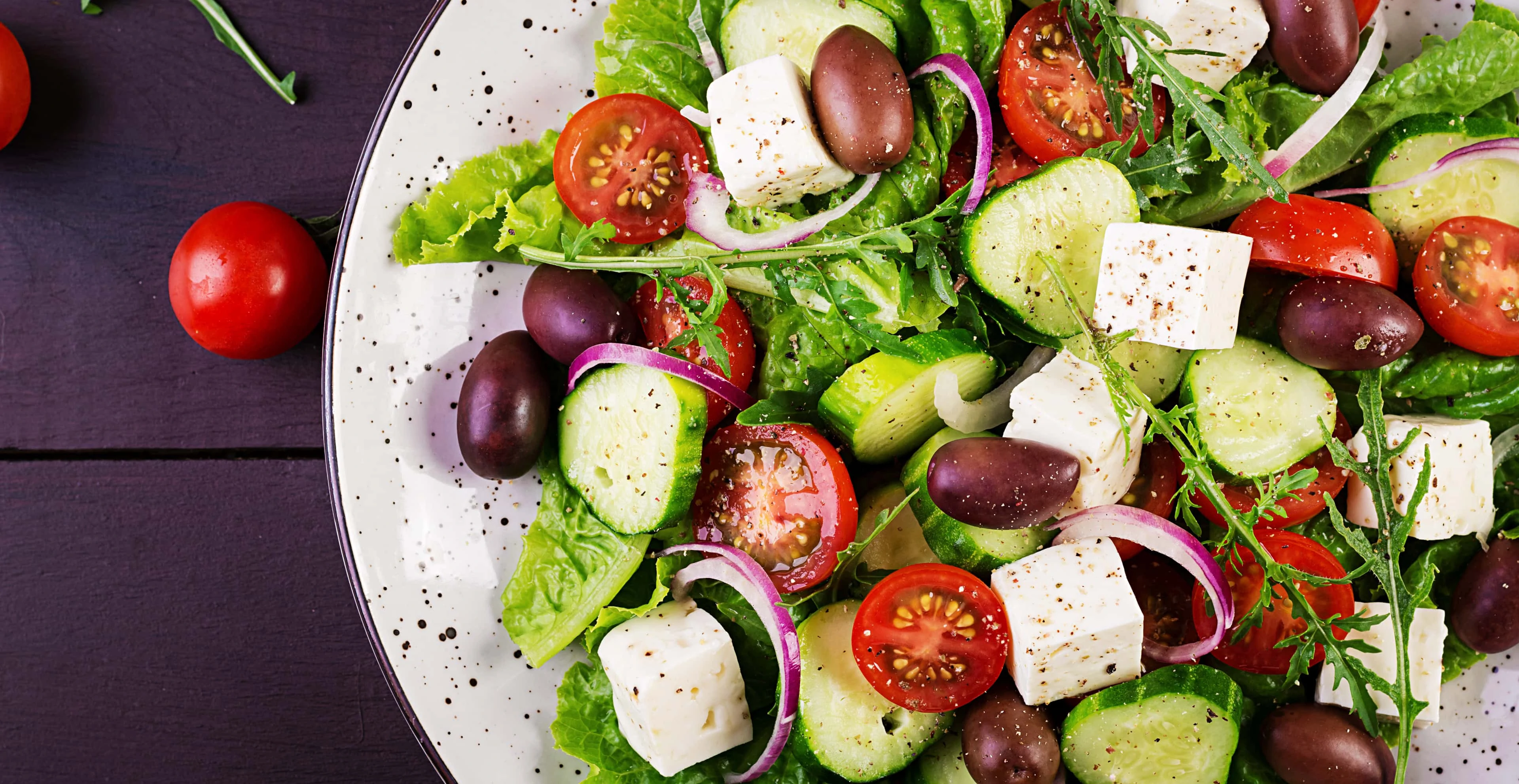 1. Promotes heart health
Research has shown that the Mediterranean diet promotes heart health by reducing the chances of stroke and heart disease. One study discovered that a low-fat Mediterranean diet effectively reduced the progression rate of plaque buildup in the artery, which is the primary cause of heart disease. In addition, the Mediterranean diet can also help reduce the levels of systolic blood and diastolic blood pressure boosting the heart's health.
2. Fights against type 2 diabetes
Consuming a combination of nutritious foods with this diet can help balance blood sugar. The Mediterranean diet encourages foods containing low natural sugar. Fruits, vegetables, nuts, seeds, and whole grains in this diet can protect against type 2 diabetes.
3. Protects the brain
The Mediterranean diet is effective for brain health. It protects the brain from diseases and reduces the chance of mental decline as one gets older. In addition, the Mediterranean diet improves memory and speeds processing and cognitive function in adults. Several researchers have promoted the Mediterranean diet to solve dementia and cognitive impairment. For example, a study of over five hundred people discovered that adhering to the Mediterranean diet is associated with reduced risk factors of Alzheimer's disease and dementia.
4. Enhances weight loss
Fitness experts recommended the Mediterranean diet because of its weight loss potential. A Mediterranean diet 30-day meal plan will help you stabilize your weight without feeling hungry and deprived. In addition, a Mediterranean diet lowers your total cholesterol and LDL cholesterol, as well as reduces the blood levels of inflammatory markers.
How can you follow a Mediterranean diet?
Although the Mediterranean diet does not involve stringent rules like calorie counting or macro tracking, followers need to consume foods that are part of the traditional diet identified by people from the Mediterranean. Some of these foods include:
1. Vegetables
Broccoli, cabbage, artichokes, celery, beets, carrots, Brussel sprouts, carrots, eggplants, cucumbers, and leafy greens are some of the vegetables you can add to your Mediterranean diet. These vegetables have diverse health benefits such as blood pressure maintenance, decreased risk of cancer, better blood pressure, and regulation of blood sugar. In addition, they contain fiber that can aid your fitness goals. Four or more servings a day will keep you on a proper meal plan.
2. Fruits
Generally, fruits are beneficial for health purposes. However, there are specific fruits you can include when planning a Mediterranean diet. Some of them are apples, apricots, berries, cherries, citrus, and dates. Moreover, certain kinds of foods can decrease the risk of heart diseases and cancer, such as figs, grapes, melons, peaches, pears, and pomegranates. These fruits reduce the risk of illness, but may also reduce stress, anxiety, and nervousness and boost mental health.
3. Whole grains
Whole grains contain a truckload of beneficial minerals such as copper, magnesium, and iron. They also contain B vitamins, fiber, and various antioxidants. A diet such as the Mediterranean diet that is loaded with grains can aid the elimination of obesity, combat type 2 diabetes, and decrease the chances of having heart disease. Barley, buckwheat, corn, millet, and oats are examples of whole grains that you should include in your Mediterranean diet.
4. Healthy fats
Many fats get a bad representation; however, you can be sure of eating healthy with extra virgin olive oil. Consuming extra virgin olive oil reduces the emergence of heart disease, cancer, high blood pressure, autoimmune diseases, and inflammatory conditions. Aside from extra virgin olive oil, avocados are a good source of healthy fats. Although a fruit, avocados can serve as ingredients for cooking or spread on your whole grain bread.
5. Seafood and fish
Generally, eating healthy types of fish can prolong the quality of your life. The fish included in a Mediterranean diet are sardines, salmon, and mackerel, due to the anti-inflammatory and omega-3 acids. You can also include seafood in your Mediterranean 30-day meal plan. Some seafood to eat are mussels, herring, crab, flounder, eel, and mackerel. For more nutrition, you can include oysters, sea bass, shrimp, and tuna.
6. Nuts and seeds
Nuts are a natural source of healthy fats. A Mediterranean diet accommodates hazelnuts, pine nuts, walnuts, sesame seeds, tahini, olives, and pistachios. In addition, nuts and seeds are a great source of minerals, healthy fats, vitamins, fibers, and proteins. However, the consumption of nuts and seeds should be moderate; eating nuts three times a week is sufficient.
7. Herbs and spices
When planning a Mediterranean diet, one needs to pay attention to the herbs and spices, as they are a vital part of a Mediterranean diet. This is because they do not only offer aroma, color, and flavor, they also have nutrients and other health benefits. Some of the herbs and spices you can use in your meals are anise, basil, bay leaf, chilies, cloves, cumin, garlic, lavender, marjoram, mint, oregano, and rosemary. Natural seasonings include sage, sumac, tarragon, and thyme. These seasonings possess antioxidant, anti-inflammatory, and anti-cancer properties. In addition, they reduce blood sugar and cholesterol levels in the body.
8. Healthy snacks
If you always have hunger pangs between meals, the Mediterranean diet also makes provisions for this. There are a variety of snacks to consume with this diet. For snacks that are on the sweet side, go for small portions of dried fruits such as dried apricots, figs and dates. You can also combine baby carrots with hummus, or have a hard-boiled egg with pepper and salt. Other snacks that fit into the Mediterranean meal plan are Greek yogurt, almond butter combined with apple slices, and chia pudding.
Other types of foods that you can consume on the Mediterranean diet plan include dairy products, pulses, cheese, yogurt, milk, and other plant-based sources of protein. Now, let us briefly discuss those foods that you should not consume on the Mediterranean diet.
Food to avoid on a Mediterranean meal plan
When on the Mediterranean diet, processed foods and ingredients should be limited.
1. Added sugar
Added sugar is mostly found in soda, candies, cookies, sweet rolls, pastries, and doughnuts. In addition, sugar-sweetened drinks, such as soft drinks, sports drinks, energy drinks, and juice drinks contain added sugar. You must stay away from them when on a Mediterranean diet.
2. Refined grains
Unlike whole grains, refined grains should not be included in a Mediterranean diet. Some examples of refined grains are white flour, pasta, tortillas, chips, crackers, white rice, and white bread. Refined grains spike blood sugar levels in the body and increase body weight.
3. Trans fats
Avocados, extra virgin olive oil, and specific nuts and seeds are the major foods that give healthy fats. Opting for margarine or fried or processed food products may increase the risk of consuming trans fats. Fried fast foods also contain high levels of trans fat. Some include fried chicken, battered fish, doughnuts, French fries, and mozzarella sticks.
4. Refined oils
These are oils that have been purified by the method of settling. They are mostly treated with acid or purified with alkali. These oils are less nutritious and may lead to cancer, diabetes, reproductive issues, and immune dysfunction. Refined oils include cooking oils such as vegetable oil, soya bean oil, canola oil, cottonseed oil, and grapeseed oil.
5. Processed meats
These meats are considered altered from their natural form and taste to improve their taste and shelf life. You must stay from processed sausages, hot dogs, deli meats, and beef jerky when on a Mediterranean diet. The amount of salt, seasoning, sugar, or even chemicals used to process them may injure your health.
6. Highly processed foods
The proper Mediterranean diet comprises natural foods, mainly plant-based products, and natural seasoning. Eating highly processed foods, such as fast food, granola bars, popcorn, and quick meals out of convenience, may ruin your diet and wellness.
You should also avoid beef, pork, bacon, margarine, butter, sweetened trail mixes, nut butter, sugar-coated nuts, frozen waffles, pancakes, sugar-sweetened cereals, crackers, barbecue sauce, ketchup, and teriyaki sauce.
Is the Mediterranean diet effective?
This diet is celebrated for both its effectiveness and medicinal advantages. It is effective in the reduction of the risk of cardiovascular diseases. In addition, if followed religiously, it can prevent a weight increase. Here is a sample Mediterranean diet meal plan to get you started:
Breakfast: Greek yogurt, oval cut strawberries, and chia seeds
Lunch: Toasted whole grain bread with avocado spread and vegetables
Dinner: a tuna salad with greens and olive oil, fruit salad
Conclusion
There is no single defined Mediterranean diet. The meal plan generally revolves around consuming plant foods, seafood, fish, and limited consumption of animal foods. Apart from the benefit of weight loss, you can reap other health advantages from adopting the Mediterranean diet.