As you age, your overall health becomes a higher priority. To help your body remain strong and fortified, a change in diet may be of use.
The latest health trend nowadays is incorporating what people call "superfoods" into your diet. Superfoods have a high nutritional density, which means that they are jam-packed with all the healthy vitamins and nutrients that you need to stay strong.
An example of a superfood is mesquite powder. Below we will explore everything there is to know about this superfood. It will discuss what mesquite powder is, its composition, cost, and of course, mesquite powder nutrition!
Jump to:
What is mesquite powder?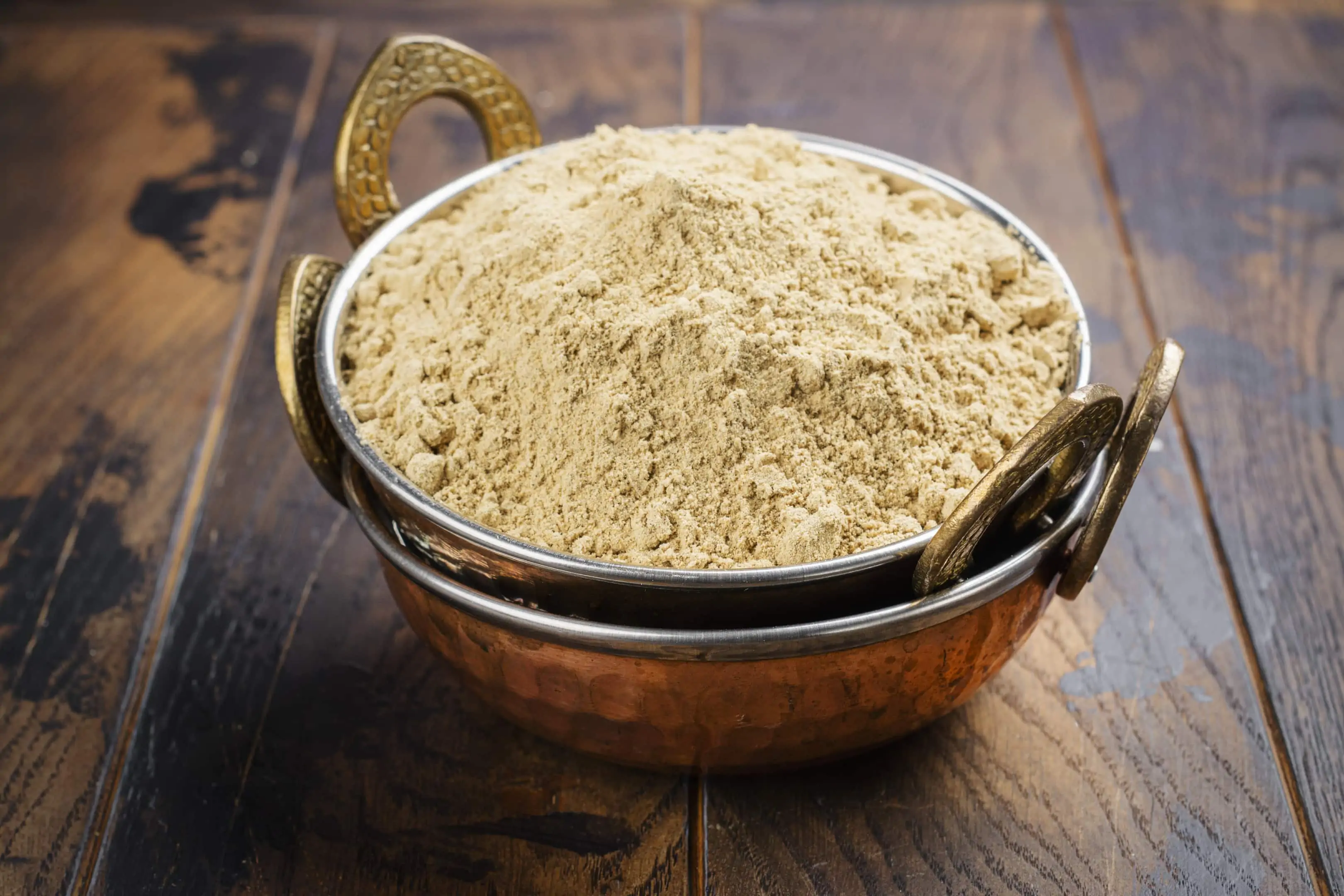 Mesquite powder is a sweet superfood in powder form. It is known for being a great source of vitamins and minerals necessary to maintain vitality and strength.
Mesquite powder is native to the regions in South America and the Southwestern United States. Additionally, it has been used for centuries for nourishment. Some historical records show that it was used as a flour and sweetener by Native Americans.
What is mesquite powder made of?
People can make mesquite powder from the common plant called mesquite. In some places, this plant is also called white mesquite, black mesquite, or even tornillo! As you can see, there are many names for it, which can indicate some importance in the area to which it is endemic.
You can usually find the mesquite plant in dry areas across the Americas. Therefore, if you live in a place that fits these criteria, then you may have encountered this plant before.
Additionally, the mesquite plant is a legume, which means that it belongs to a plant family that produces seeds in a pod. Other examples of legumes are peanuts and peas.
This common plant, when processed correctly, can yield a host of health benefits that will surely improve your overall well-being.
Aside from the mesquite health benefits, the mesquite plant is also commonly used for smoking meat. This could be because the plant is known for its sweet and syrupy taste, making it ideal for smoking your favorite meat.
What is the cost of mesquite powder?
The price of mesquite powder can differ, depending on where you buy it. Online, a pack of mesquite powder can retail for about $12 to one pound and above.
If you are interested, you can also find this powder in stores specializing in healthy nutrition.
What are the health benefits of mesquite powder?
Now that you know what mesquite powder is, what's in it, and how much it costs, you might be wondering: what benefits does it contain? This section will walk you through some ingredients found in mesquite powder and their nutrition benefits.
1. Fiber
The first on our list of the mesquite powder's many benefits is its high concentration of fiber. Health professionals often credit a high-fiber diet to improving one's gastro-intestinal processes.
Soluble fiber is present in mesquite powder. It is good for those wanting to lose weight, as it can reduce your appetite.
Soluble fiber is also known to reduce blood sugar levels and decrease cholesterol levels. Furthermore, people associate the fiber present in mesquite powder with a stronger and more fortified immune system.
2. Omega-3 fatty acids
Omega-3 fatty acids are associated with so many health benefits.
Before diving into those benefits, let us first talk about omega-3. Omega-3 fatty acids refer to nutrients that you get from food. These nutrients help you achieve and maintain a solid and healthy body.
Aside from this, omega-3 fatty acids are also part of the internal structure of a cell's walls, and a diet rich in this nutrient could help fortify your cells, making you stronger and healthier.
Omega-3 fatty acids are also a great energy source, helping keep your organs like your heart and lungs in pristine working order. Risk factors connected to heart diseases such as blood clots, high blood pressure, and other heart-related ailments can be reduced thanks to the help of omega-3 fatty acids.
3. Calcium
Consuming mesquite powder can also be good for overall bone health. Mesquite powder has been found to have appropriate levels of calcium to contribute to your skeletal system's fortitude.
Another little-known health benefit of calcium is its contribution to the cardiovascular system. Calcium is a necessary ingredient in blood clotting. Calcium is also associated with stronger and better muscle contractions. Since the heart is a muscle, calcium can play a significant role in ensuring that the heart can pump properly and efficiently.
Aside from these, calcium has also been linked to lower blood pressure among younger people, improved cholesterol levels, and even a lower risk of tumors such as colorectal adenomas.
4. Magnesium
Magnesium is a mineral that is also essential for the body's overall health. It is one of the most abundant nutrients in the human body.
Magnesium is involved in nearly all of the biochemical processes that the human body performs. It is used in energy creation, gene maintenance, protein formation, nervous system regulation, and even muscle movement.
Magnesium also has links to fighting depression because it helps improve your overall mood. It is also good for brain health.
To add to the growing list is magnesium's effect on people with type 2 diabetes. A diet rich in magnesium has been linked to a lowered risk of getting type 2 diabetes.
Without magnesium, the human body would not be able to function properly, which is why it is important to get the appropriate amount of this nutrient from your diet.
Thankfully, mesquite powder is rich in magnesium, which means it can provide the health benefits that magnesium is known for.
5. Copper and iron
Copper and iron are vital for the creation of red blood cells, which are responsible for delivering much-needed oxygen to the lungs and other parts of the body. Additionally, a sufficient intake of copper can reduce the risk of osteoporosis and cardiovascular disease.
Copper is also credited with maintaining healthy bones, blood vessels, and nerves. It also helps with keeping the immune system strong and absorbing iron.
Iron, on the other hand, is also rich in health benefits. Aside from being crucial in the production of red blood cells, iron is also a necessary nutrient for the chemical processes that the body does. It is also helpful for those suffering from anemia or iron deficiency.
6. Zinc
Zinc is a nutrient that is crucial in performing some of the body's basic functions. It is the second most abundant nutrient in the human body, being present in all body cells. However, your body does not produce zinc. Instead, you have to rely on food and supplements to provide enough zinc for your body to remain strong and healthy.
Mesquite powder is rich in zinc. This means that it can provide the necessary amount of zinc that your body needs to function. Zinc is highly involved in these particular body processes: gene expression, immune function, enzymatic reactions, DNA and protein synthesis, wound healing, development, and growth.
Aside from these functions, zinc is also useful in boosting the immune system. The nutrient supplements certain immune cells and reduces the stress of oxidation. Some studies show that increasing zinc intake can reduce the length of a common cold by up to 33%.
7. Lysine
Lysine is an amino acid, and the body does not produce it. Mesquite powder is rich in this amino acid, making it the perfect addition to your diet. Aside from helping with protein production, lysine is also used by athletes to improve their performance. It is also used to help treat cold sores, diabetes, and even herpes.
How do you use mesquite powder?
Let's take a look at the many uses of mesquite powder.
1. Sweetener
Mesquite powder is known for its natural sweetness. With that in mind, many people use it as a substitute for sugar and other artificial flavors. A great way to start using mesquite powder is to add a few teaspoons to your daily coffee or tea, and you're good to go!
2. Flour
Aside from sugar, mesquite powder also acts as a substitute for flour, as mentioned previously in this article. You can do this by swapping out one-quarter to one-half of the white flour that is used in recipes with mesquite powder.
Many vegan bakers prefer to use mesquite powder instead of flour. You can make cookies, cakes, and bread using mesquite powder!
Mesquite powder is also gluten-free, so it makes the perfect substitute for those looking to eliminate gluten from their diets.
3. Smoothies
A little bit of mesquite powder in your morning smoothie will go a long way! Add a liberal amount of mesquite powder to your favorite green smoothie, and enjoy. Each bit of this superfood will help you reach your fitness goals with ease, regardless of what these goals may be.
4. Cacao powder
Mesquite powder also works well as a substitute for cacao powder. You can try this out by making cacao-free hot chocolate on a rainy evening! Simply heat some milk, add the powder, and enjoy. You can also choose to add a bit of honey or vanilla for added flavor.
5. Garnish
Mesquite powder can also be used to finish off your favorite recipes. Since it doesn't need to be cooked, you can just sprinkle some mesquite powder on top of grilled veggies, salads, casseroles, and even stews!
Conclusion
In conclusion, mesquite powder is an awesome superfood that can easily be incorporated into any diet. It provides a long list of health benefits, including reduced risk of illnesses like diabetes and heart disease. It also provides an even longer list of the mesquite powder nutrition benefits one can derive from this superfood.
The mesquite plant may be common, but it is quite rich in all the nutrients that the body needs to survive, thrive, and function to the best of its abilities.