Mycosis fungoid is a prevalent form of blood cancer. It is also called cutaneous T-cell lymphoma. This form of blood cancer occurs when the T-cells of the white blood cells gradually become cancerous. It primarily attacks the skin, leading to different kinds of skin lesions. However, although this cancer attacks the skin, the skin itself is not cancerous. This form of blood cancer is prevalent in people aged 58 years and above; however, it can still occur among individuals of all ages. In addition, it is more common in the black population than in others, according to the National Library of Medicine.
Mycosis fungoides tend to create specific genetic changes in the body. Some genes like the MGAM, ROBO1, and FAT1 have been shown to develop abnormalities when exposed to this type of cancer, altering body functions. These genetic abnormalities bring about the evolution of particular biochemical pathways, which enable the cancerous cells to proliferate and develop some resistance to treatment. This blood cancer may progress through numerous stages, and not all individuals with the disease show early signs of sickness.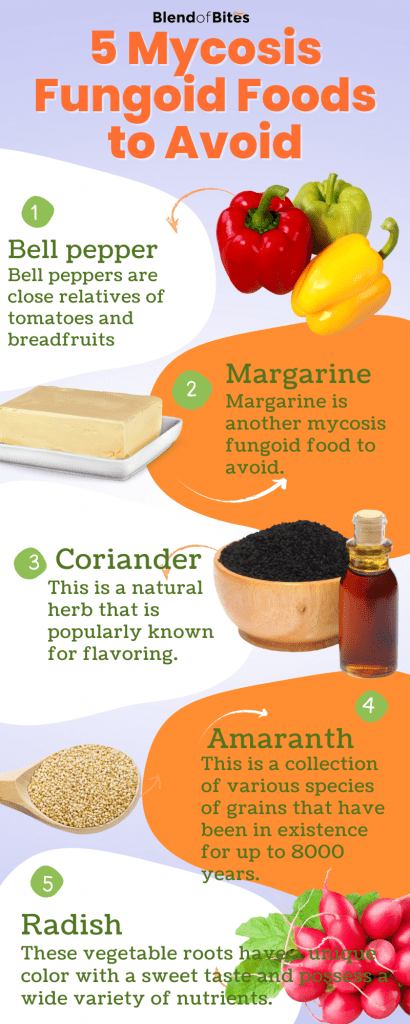 Jump to:
Many affected individuals develop skin abrasions and lesions, which are generally referred to as 'patches'; they are scaly, flat, red, or pink in different locations across the skin, which would end up being itchy. The cancerous T-cells are mostly found on these skin lesions after movement from the blood through the skin. These red or pink scaly patches are common around the buttocks, lower abdomen, breasts, and upper thighs. They disappear and reappear over a period before being stable. In most affected people, the patches develop into plaques, which is the next stage of the disease. Although some plaques arise from patches, most develop on their own. In some cases, individuals develop plaques and patches simultaneously.
The cause of mycosis fungoid is still unknown, but some foods aid in its management and treatment in the body, and we will look through them in detail. Factors like habits and lifestyle changes such as alcohol consumption, BMI, and smoking, can influence the blood cancer treatment. Many studies have revealed that diet and natural supplements play a significant role, so serious consideration needs to be applied to habits and diet.
Importance of a mycosis fungoid diet
The progression of mycosis fungoides depends on the inhibition and activation of various biochemical pathways. Some of these pathways include MAPK signaling, DNA repair, and PI3K-AKT-MTOR signaling. Every type of food contains its unique active ingredients, which carry out different molecular actions on various biochemical pathways.
Some natural foods and nutritional supplements can support mycosis treatment, but other food and supplements can also help its progression. This could occur in the form of adverse interactions with the treatment, reducing the efficacy of drugs and fostering cancer progression. Having a credible knowledge of the right foods to include in a mycosis fungoid diet is essential to ensuring a safe and favorable treatment of the disease.
Foods to eat with mycosis fungoid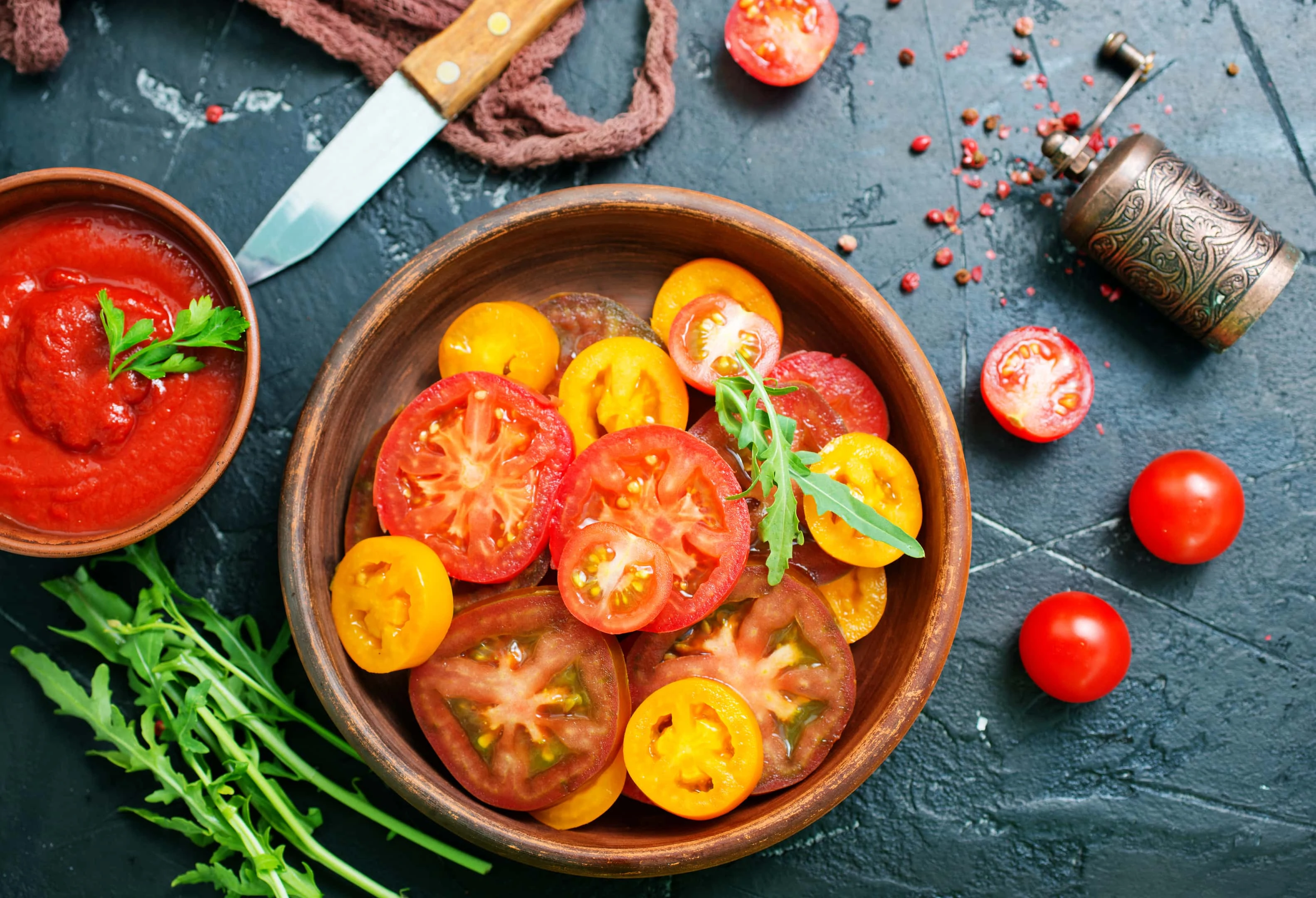 1. Tomatoes
Tomatoes consist of ingredients such as citric acid, lupeol, and lutein. When taken under treatment for mycosis fungoid, it decreases a particular biochemical pathway known as PI3K-AKT-MTOR, which actively prevents the influence of the cancerous cells, hence stifling active progression of the disease. Tomatoes can also give the body other advantages such as improved heart health and good skin.
2. Cucumber
Cucumbers contain primary ingredients like Feinstein, lupeol, and cucurbitacin. These can reduce different biochemical pathways that support the treatment of this form of cancer. They also contain dynamic antioxidants that can aid hydration, support low blood sugar, and ultimately improve the quality of the cardiovascular system.
3. Lemon
Like the other foods on this list, lemon also contains a combination of active ingredients that can foster the reduction of cancerous cell growth. Apart from this, lemon has several other benefits that include the support of weight loss, reduction of heart diseases, support of hydration, and improved digestion.
5 mycosis fungoid foods to avoid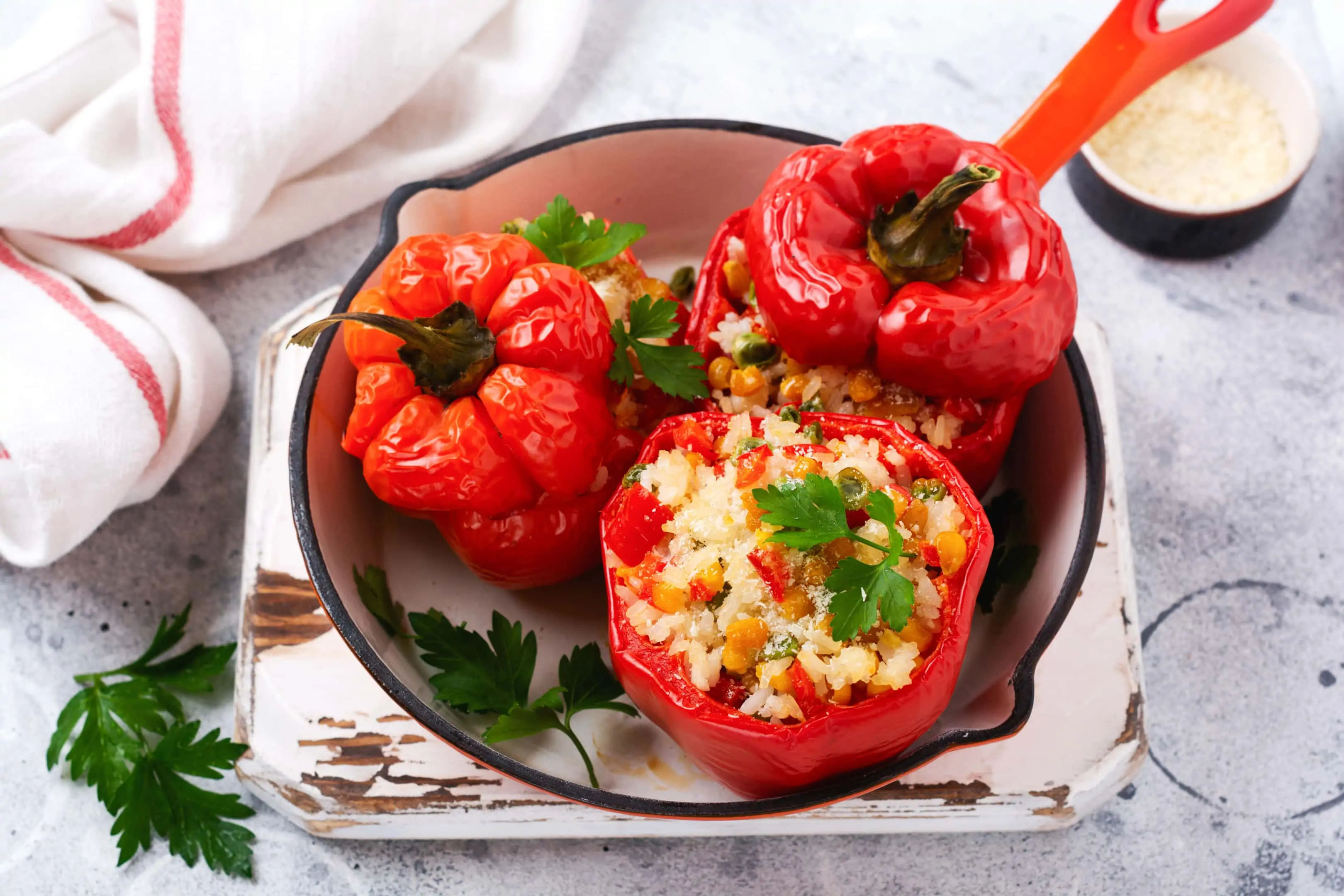 Cancer nutrition and diet always depend on the form of cancer plus the treatments and various supplements being taken. Factors like gender, age, lifestyles, and genetic history may also come into play. However, here are some prime examples of mycosis fungoides foods to avoid:
1. Bell pepper
Bell peppers are close relatives of tomatoes and breadfruits. They come in a range of colors like green, orange, red, and yellow and are mainly composed of carbohydrates and many vitamins and minerals. They contain active compounds such as lutein and violaxanthin. This pepper also contains active ingredients like solasodine, maltol, capsaicin, among others, which interferes with the efficacy of romidepsin used to treat mycosis fungoides. It accomplishes this by CYP3A4 interactions, which activate a specific biochemical pathway known as MYC.
2. Margarine
Margarine is another mycosis fungoid food to avoid. Margarine is manufactured and processed to taste and look like butter; it is often adopted as a healthy replacement because it is much friendlier on heart health. Margarine consists of ingredients like palmitic acid, lauric acid, and mystic acid. These interact with a biochemical pathway known as P13K-AKT-mTOR that impedes mycosis fungoides treatment.
3. Amaranth
This is a collection of various species of grains that have been in existence for up to 8000 years. Amaranth is a versatile, gluten-free, and highly nutritious pseudo-cereal. It is rich in fiber, protein, antioxidants, and micronutrients. Although it contains naturally occurring compounds that help eliminate free radicals that may cause cancer, it contains ingredients that can influence the treatment of mycosis fungoides by interfering with a biological pathway. This reduces the effectiveness of treatments and prolongs the growth of the cancerous cells in the blood.
4. Coriander
This is a natural herb that is popularly known for flavoring. It comes from the same family of carrots, celery, and parsley. All parts of coriander are edible, but its fresh leaves and dry grains are used in cooking around the world. It is also known for reducing pain and inflammation as well as improving general skin health. However, it is not suitable to be included in the diet due to its known interaction with biochemical pathways. Coriander can interfere with blood cancer treatments due to some of its active ingredients. Although it provides numerous benefits as a natural preservative and anti-fungal ingredient and as a good source of antioxidants, it still is not suitable for individuals so free from mycosis fungoid.
5. Radish
These vegetable roots have a unique color with a sweet taste and possess a wide variety of nutrients. This plant is popularly used in medicine to treat stomach aches, liver problems, gallstones, colds, loss of appetite, and intestinal disorders. Also, it is an excellent detoxifier that can treat jaundice due to its advantage of removing excess bilirubin in the body. It also purifies the blood and controls hypothyroidism due to its good sulfur content. However, when we talk about foods to avoid with mycosis fungoid, radishes are on the list because they contain compounds that can negatively affect mycosis fungoid treatment. These compounds stimulate specific biochemical pathways, enabling cancerous cells to influence further and spread their growth.
Conclusion
It is very significant to remember that cancer treatments and nutrition vary from one individual to another. This is because of factors like age, gender, pre-existing medical conditions, genetic disorders, the form of cancer, type of treatment, and so on. Mycosis fungoid affects men twice as much as women and takes numerous screening tests to diagnose. Unlike some other forms of cancer, it is not easily detected and can have varying symptoms in different individuals. Hence, immediately after detection, a diet containing the foods required should be adopted to support its treatment. Other foods to avoid with mycosis fungoid are juices, cheese, sushi, sprouts, and unpasteurized milk.