Traveling is probably one of the most exciting adventures you can take. You might envision exotic places and amazing sights when you think of traveling. However, when taking trips on a budget, you might consider packing non-perishable food items. While this advice seems obvious, the truth is that not everyone travels with enough non-perishable food supplies. We've put together this guide to help you stock up on the essentials so that you don't eat airplane dust or find yourself stranded somewhere overseas. After all, what would you rather eat than fresh fruit?
Jump to:
What are non-perishable foods?
Non-perishable is defined as 'canned vegetables, boxed cereals, and other nonperishable packaged foods.' Although we are not talking about a post-apocalyptic scenario, these foods still come in handy during a trip.
Why pack non-perishable foods during travels?
While making lists and choosing a destination might be fun and exciting, planning your meals is usually a challenge, especially for those on a tight budget. Not to mention that depending on the trip you are planning, you might not have access to a restaurant or a diner all the time. This is where non-perishable foods come in handy, as they are usually affordable, light, and healthy. Here are the three reasons why they are optimal when traveling:
1. Non-perishable foods allow you to travel light
Non-perishable foods are perfect for traveling because they allow you to travel light. You can store them in your backpack or inside your trunk; some of them even fit into your pockets. This way, you will have the luxury to travel more comfortably.
2. Non-perishable foods will help your budget
Naturally, you will want to stick to your budget and save your money to enjoy your trip to the fullest. Opting for non-perishable foods will help you reduce your expenses, stay away from tourist traps, and save money. Having them allows you to skip wasteful hotel room mini bar charges, expensive dining hall breakfasts, and pricey airport vending machine selections.
3. Non-perishable foods will keep you healthy
Relying on exotic local food or street vendors for a quick meal may sound attractive on your trip. However, it won't help your body. It is pretty common to experience weight gain while traveling. Yet, non-perishable foods offer small portions and a balanced nutritional value that includes your body's needs.
Best non-perishable foods to pack for travels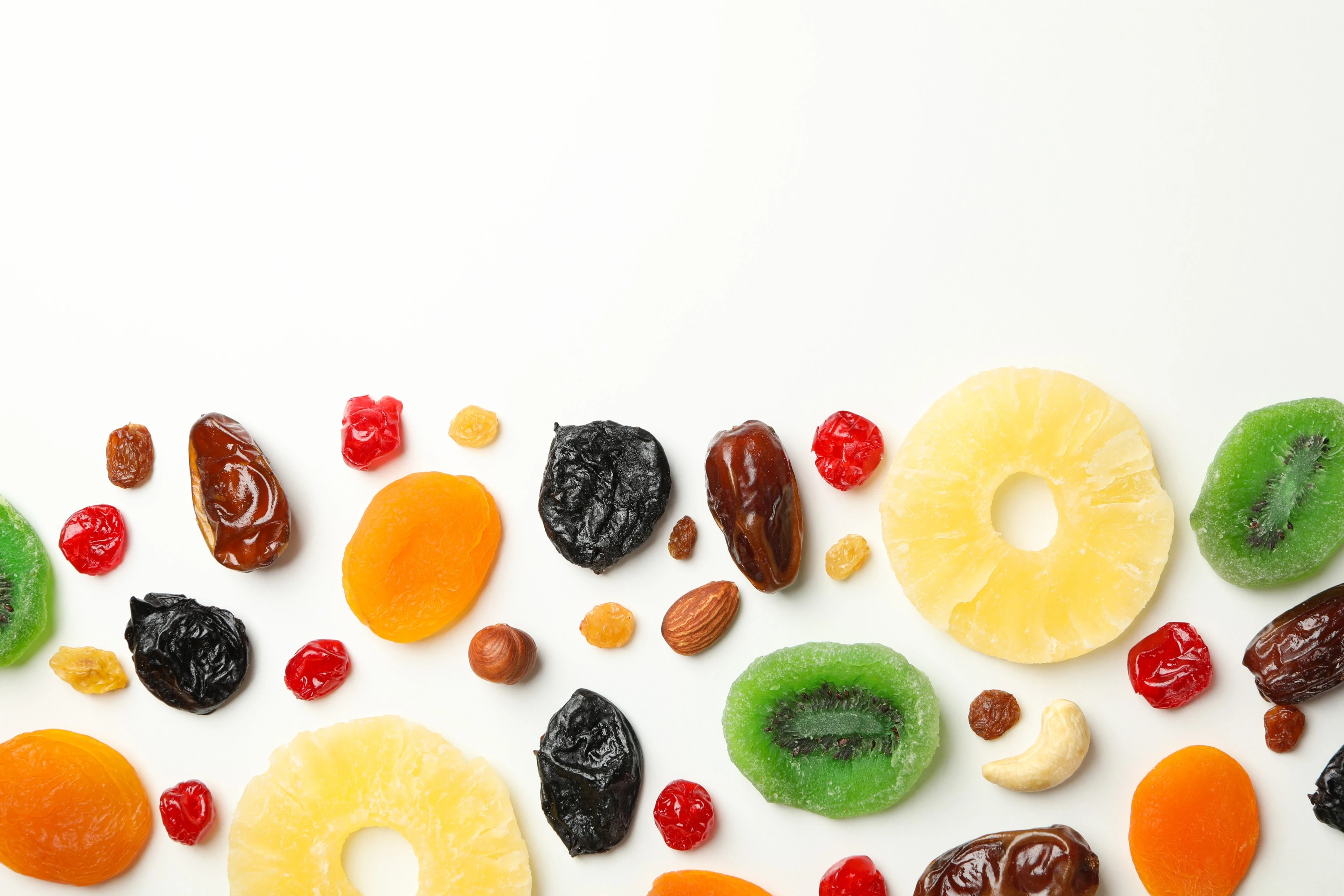 1. Salty snacks
In case you are on an adventurous trip, then salty snacks are always recommended. As non-perishable as food goes, they are optimal. Try choosing something healthy and tasty. Potato chips, cheese sticks, pretzels, crackers, popcorn, dried fruits, nuts, and trail mix are good choices among travelers.
2. Dried fruits
Maybe the most famous of non-perishable foods, dried fruits are known to preserve their nutrients better than their fresh counterparts. So, try bringing along some of them to your travels. Apples, pears, oranges, mangoes, bananas, cherries, raisins, plums, peaches, apricots, and cranberries are a few of the best options. Ensure that they are packaged separately so that no moisture gets inside them.
3. Beef jerky
Beef jerky is not only delicious, but it also contains enough protein and carbs to keep you going while on the road. They are also easy to pack, making them even more ideal as non-perishable food.
4. Canned soup
Soups are one of the best choices to keep you filled on the road. They keep well and won't spoil quickly, making them a suitable choice pack during trips. Some soups may include meat or vegetables, which only increases their nutritional value.
5. Cereal
Cereals are not only delicious and easy to pack on the go, but they also come in a variety of forms. You will see flakes, muesli, granola, crunchy, sweetened, unsweetened, mixed grain, whole grains, mini-pancakes, waffles, and muffins. Select anything that suits your appetite and budget.
6. Granola bars
When you are short on time, grab a bar with plenty of protein. You can find various granola bars with different ingredients such as nuts, seeds, fruits, vegetables, etc. They are light in weight and heavy in nutritional value, which is the perfect mix you are looking for in non-perishable foods to take with you on travels.
7. Chocolate chip cookies
Whether you are on a diet or just looking forward to having dessert, then chocolate chip cookies are one of the best options. They are the ideal fit for when you are just craving something sweet or experiencing low blood pressure.
8. Hard-boiled eggs
These eggs are packed full of omega-3 fatty acids. They are ideal for breakfast and as a quick snack. They are healthy and light. Ensure you consume them quickly, as they are not as non-perishable as the other food items on our list.
9. Vegetables, fresh or frozen
Vegetables will provide you with the needed nutritional value for your body. While the fresh ones will always be tastier and healthier, you can also opt for frozen vegetables if you'll be on the road for some time.
Conclusion
Non-perishable foods are edibles that last a long time, like canned foods, tuna, dried fruits, and peanut butter. Having some with you while on the road or traveling will help your budget as you will stay away from expensive local restaurants. They will also ensure that you get enough proteins, fats, vitamins, and minerals that your body desperately needs. They also pack light so that you will be traveling comfortably.