Extra virgin olive oil. Fancy as the name sounds, it is one of the most commonly used oils in the world. From America to Japan, olive oil has a unique place in every pantry and for a good reason, too. Whether you're whipping up a curry or dressing a salad, most recipes call for the use of this Mediterranean oil. We can understand your dilemma when you suddenly notice that your jar of staple oil is sitting empty on the shelf. No need to panic! If you dig through your pantry, you may find a couple of olive oil substitutes sitting right there.
Jump to:
What is olive oil?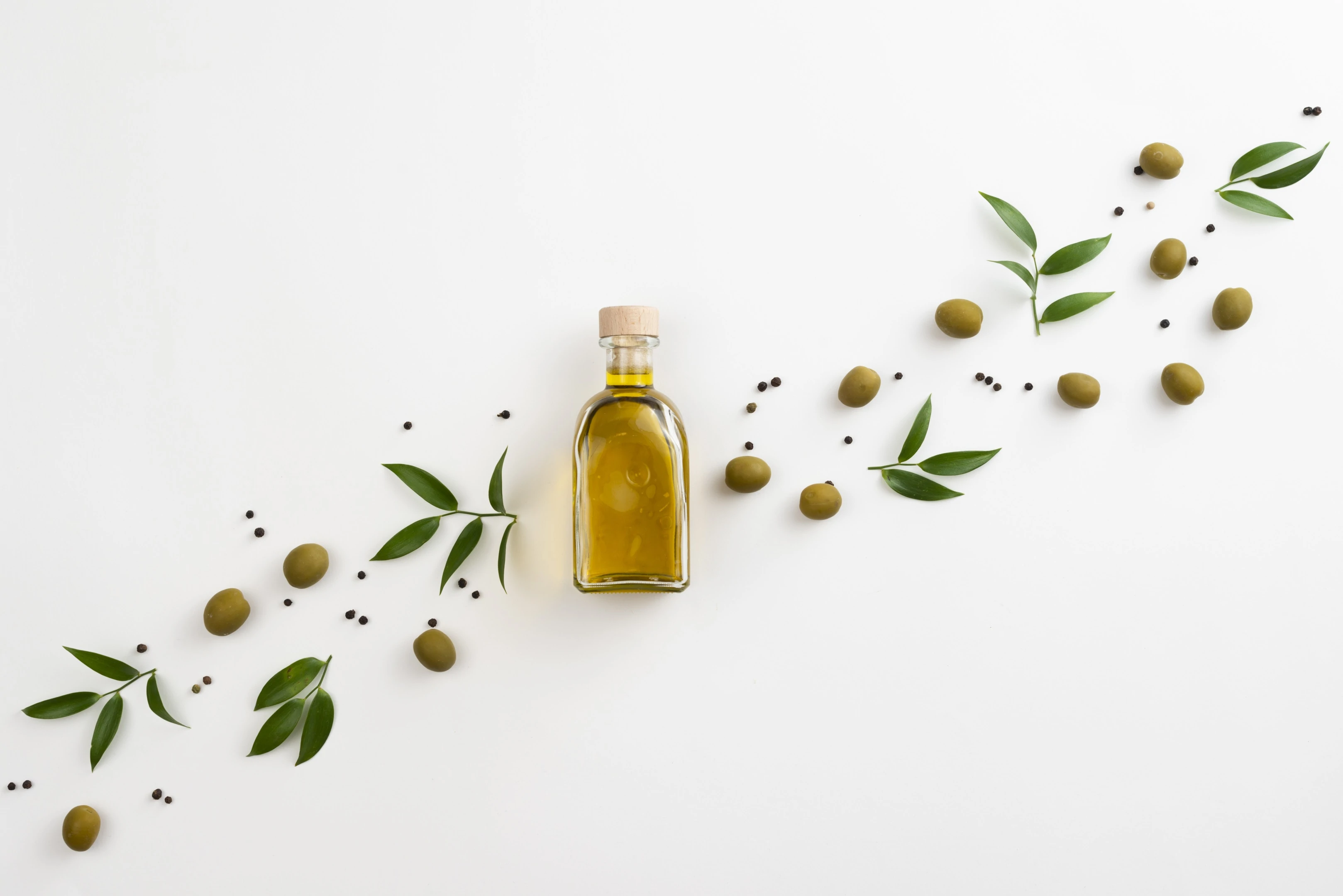 Olive oil comes from the fruits of olive trees, which largely grow in and around the Mediterranean region. Spain, Greece, and Italy are the top producers of olive oil. Like wine, factors such as location, weather conditions, and method of harvesting play a part in producing different colors, flavors, and varieties of olive oil. The basic method for processing includes crushing the fruits, mixing them thoroughly, and then finally compressing the paste under high pressure to release the oil. Depending on the quality of the oil, they are categorized as extra virgin, virgin, refined, and light olive oil. Extra virgin olive oil is the healthiest and of the highest quality. If you wish to retain the maximum aroma and flavor of this oil, use it as a dressing or for light sautéing.
Is olive oil gluten-free?
Like most oils, olive oil is plant-based and is therefore naturally gluten-free in its raw form. However, cross-contamination or the addition of flavors can sometimes change this. Contamination takes place when traces of wheat germ oil find their way into the processing apparatuses. This is more likely to occur in shared production facilities that manufacture gluten-containing products; similarly, certain flavored varieties such as smoked olive oil may contain gluten. The smoky-effect comes from barley, which we know is a source of gluten. So, if you're on a strict gluten-free diet, make sure you check the label and composition when buying your olive oil. Certain brands like Filipp Berio, Bariani, Mary Ruth Organics, Palermo, and Jovial come with certified "gluten-free" labels.
Carbs in olive oil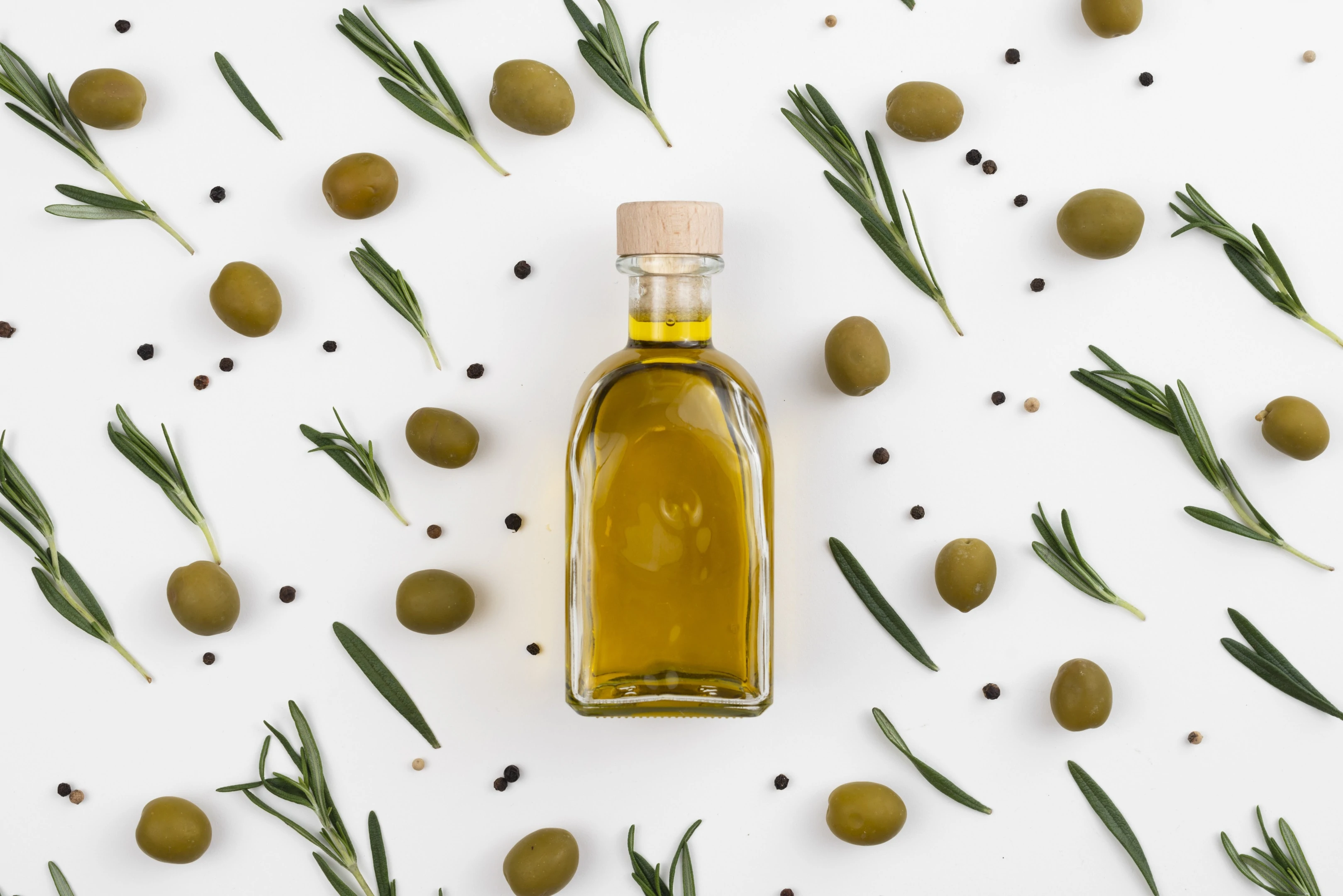 A common concern when it comes to consuming oil is its health risk. Several researchers claim that olive oil is one of the healthiest options in the category of oils and has many health benefits. However, if you're on a diet watch, you may want to know: is olive oil carbs free? A study by USDA defines the calorie composition of 1 tablespoon of olive oil as below:
Calories — 119
Carbohydrates — 0
Fat — 13.50 grams
Fiber — 0
Saturated fat — 2 grams
Vitamin K — 8.1 UG
Protein — 0
Vitamin E — 1.8 UG
With zero carbs and a sprinkling of essential vitamins, olive oil scores over several other types of oils. Moreover, its fat content comprises polyunsaturated and monounsaturated fats, which help in lowering cholesterol and the risk of heart disease. These healthy fats also keep us satiated for a longer duration, thereby aiding dietary practices. Adding to the list of benefits, it does not contain any saturated fats, a significant component responsible for coronary problems. Olive oil is also known to protect against oxidative damages.
5 Substitute for olive oil
When dealing with ingredient substitutes, especially something as fundamental to food as oil, you need to consider several factors. Does it give the right taste? Are there any health risks? What are the benefits of substitute oil? Is it more suitable for cooking or baking? Knowing the answers to these questions will help you quickly replace one oil for another without breaking a sweat.
Different oils have different flavors, which consequently alter the taste of the food. While most vegetable oils contain healthy polyunsaturated fats, some have high trans-fat, too. Therefore, when substituting for olive oil, it is vital to select the best possible option. Moreover, olive oil has a distinct aroma that gives food a unique flavor. While some recipes require you to strictly use olive oil, in most other cases, you can use one of the following substitutes.
1. Canola oil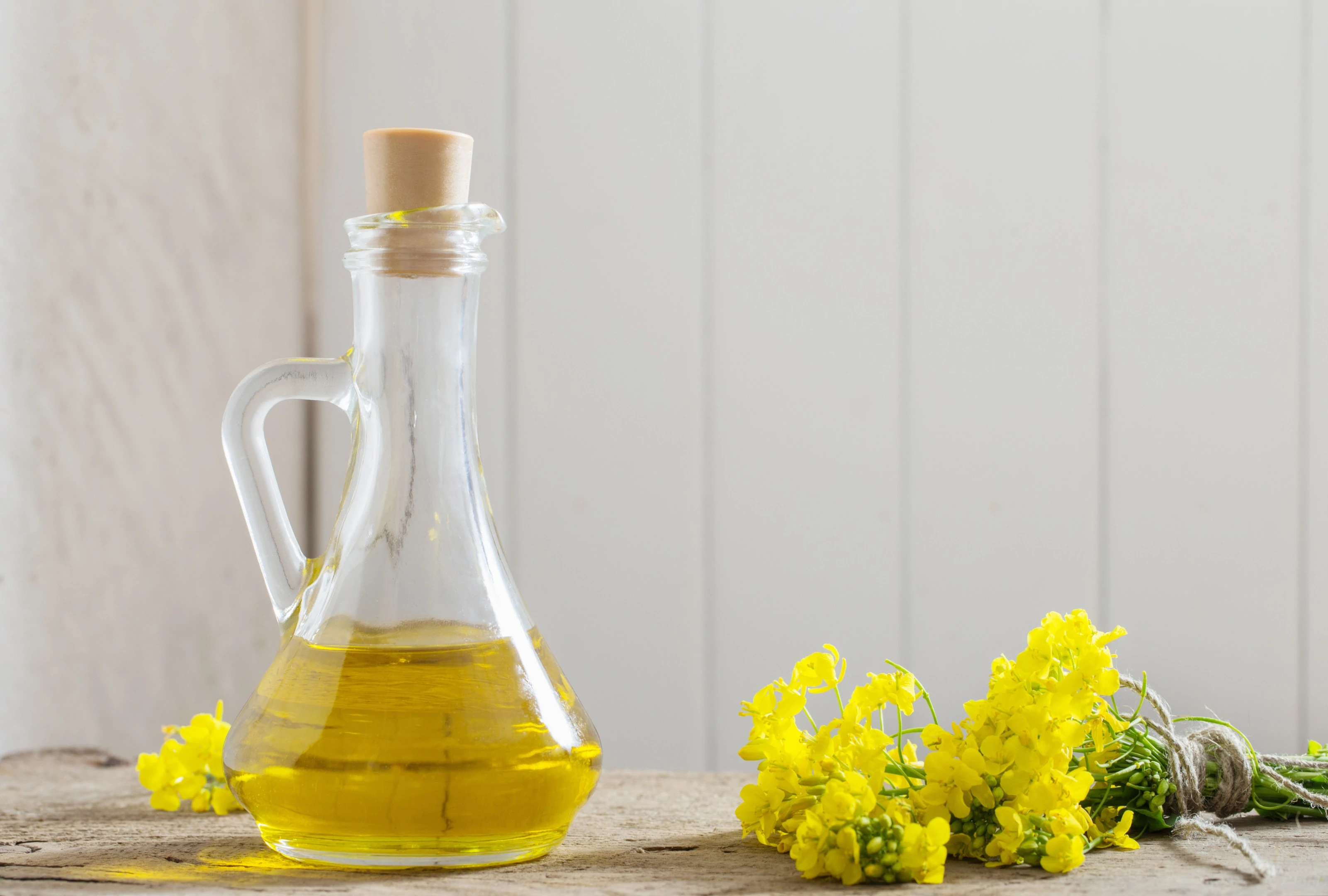 Derived from a certain variety of rapeseed plants, canola oil has high levels of monounsaturated fatty acids. It also contains one of the lowest amounts of trans and saturated fats among oils and is, therefore, a close competitor to olive oil in health benefits. You can use canola oil for low to medium heat cooking and frying. At very high temperatures, this oil turns rancid and may give off a foul smell. Canola oil has a mild, neutral flavor and works well as an olive oil substitute for salad and pasta dressings.
2. Peanut oil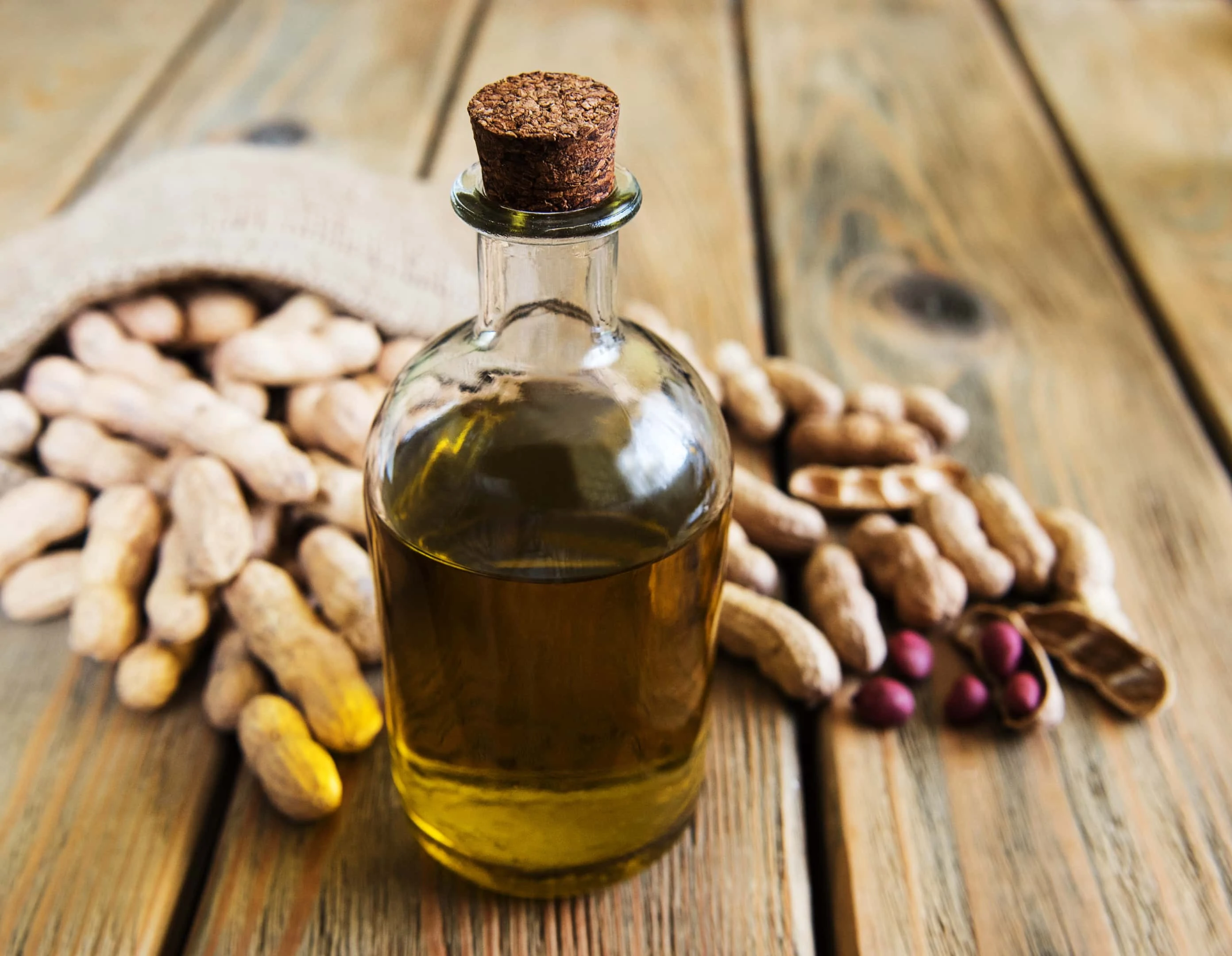 Like canola oil, peanut oil has high monounsaturated fats and low trans and saturated fats. Its high smoke point will allow you to cook and deep fry foods at high temperatures. In this regard, it is quite similar to vegetable oils. You can also add peanut oil to your greens or use it for baking savory dishes.
3. Avocado oil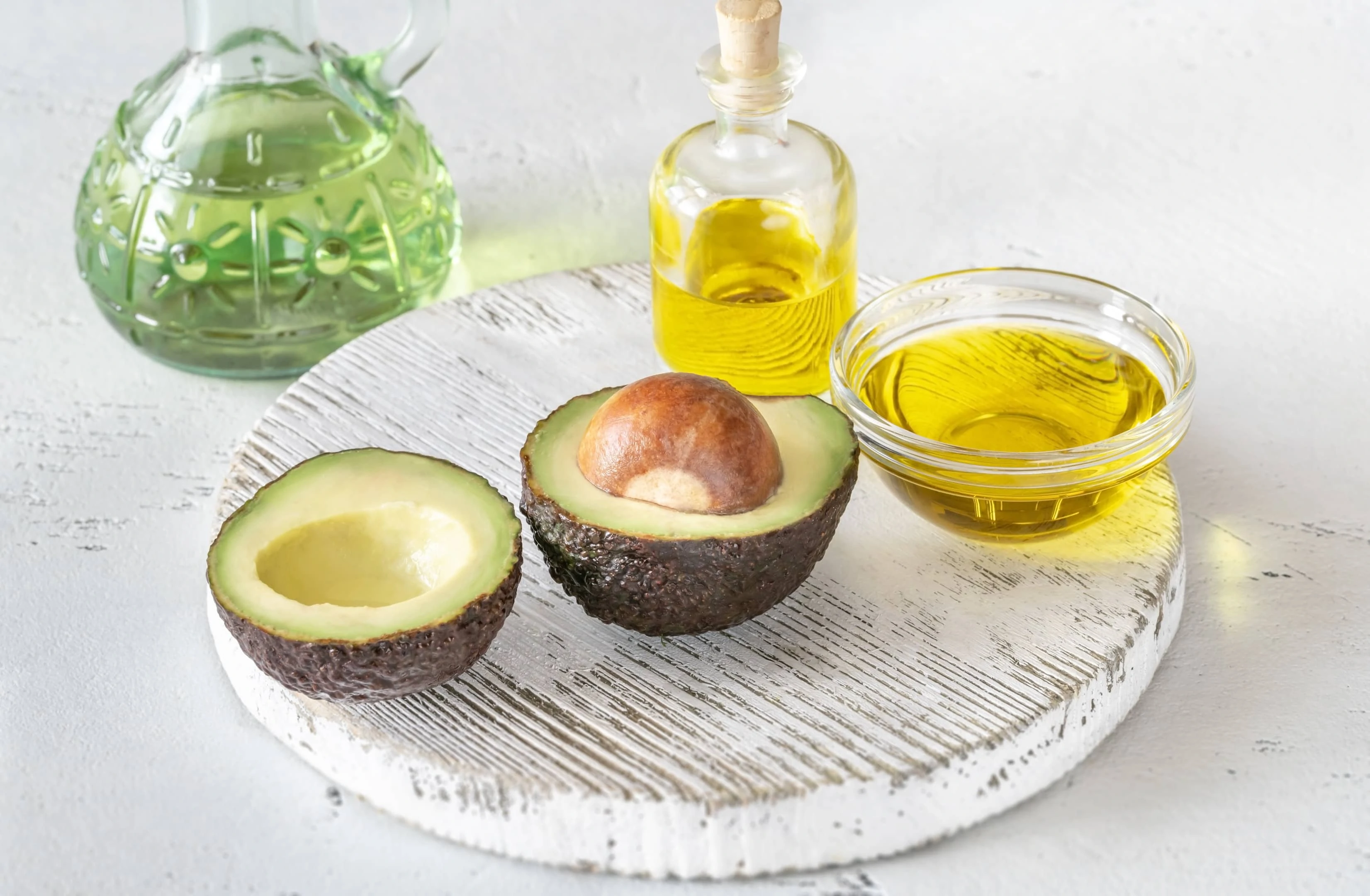 In the world of fruits, avocado is a superfood and a powerhouse of healthy nutrients. There is no doubt then that its oil too will come at the top of the list. Among the many goodies that it contains, some important ones are oleic acid, lutein, and a high percentage of omega 3 fatty acids. In fact, if you can afford it, we suggest you switch to avocado oil to fulfill ALL of your cooking needs! Besides being good for your heart, it also takes care of your eyes, skin, gums and reduces risks of arthritis. It also has one of the highest smoke points among all the oils in the world. This means you can use it in any method of cooking.
4. Butter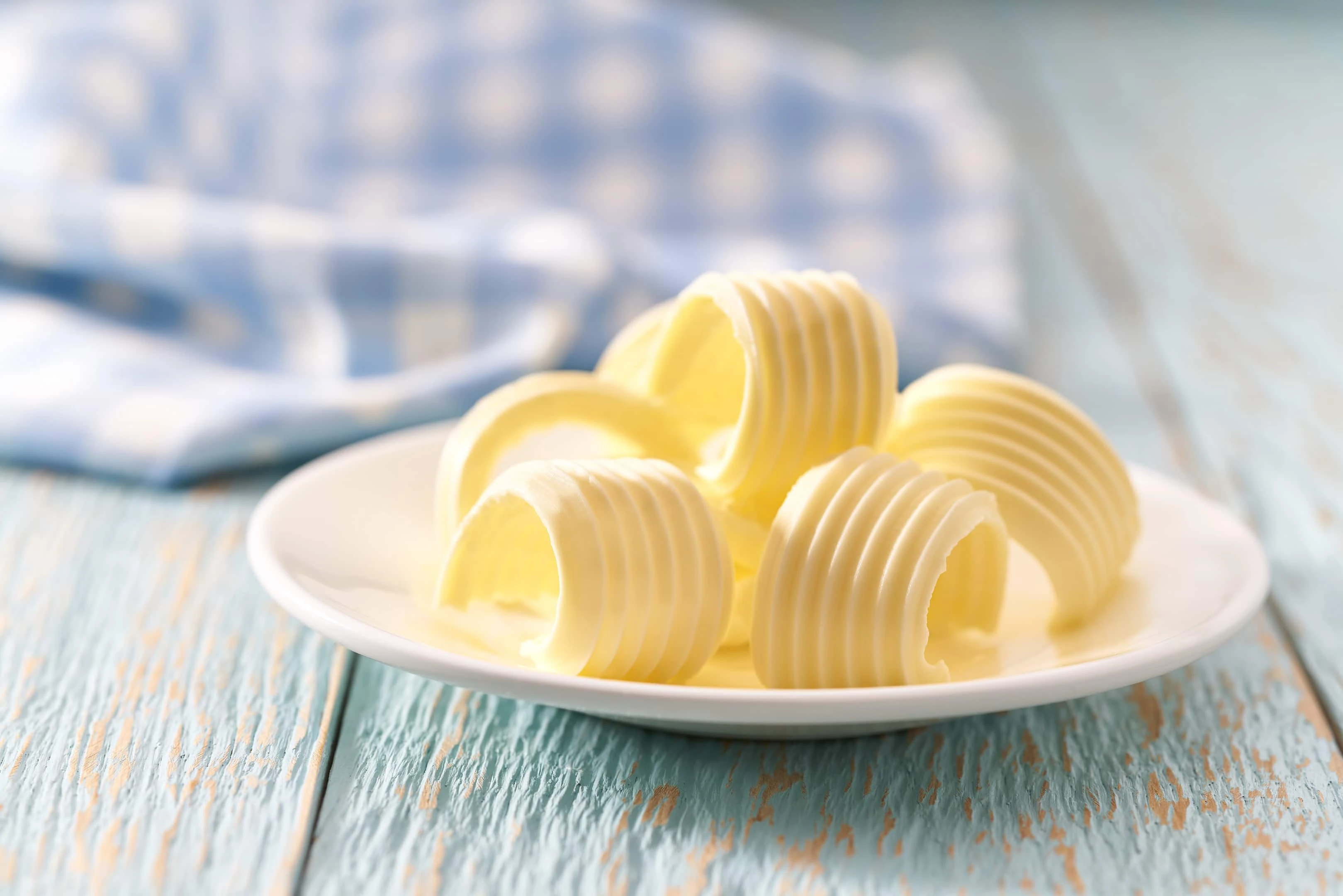 Well, butter isn't exactly what you'd call an "oil," but it can be used as one. Unlike the other olive oil substitutes, butter has the advantage of having very high levels of fat-soluble vitamins, such as vitamin A, K, and E. Not to mention, butter is quite flexible in its applications. You can whip it, cream it, bake with it, sauté in it, and everything in between!
5. Sunflower oil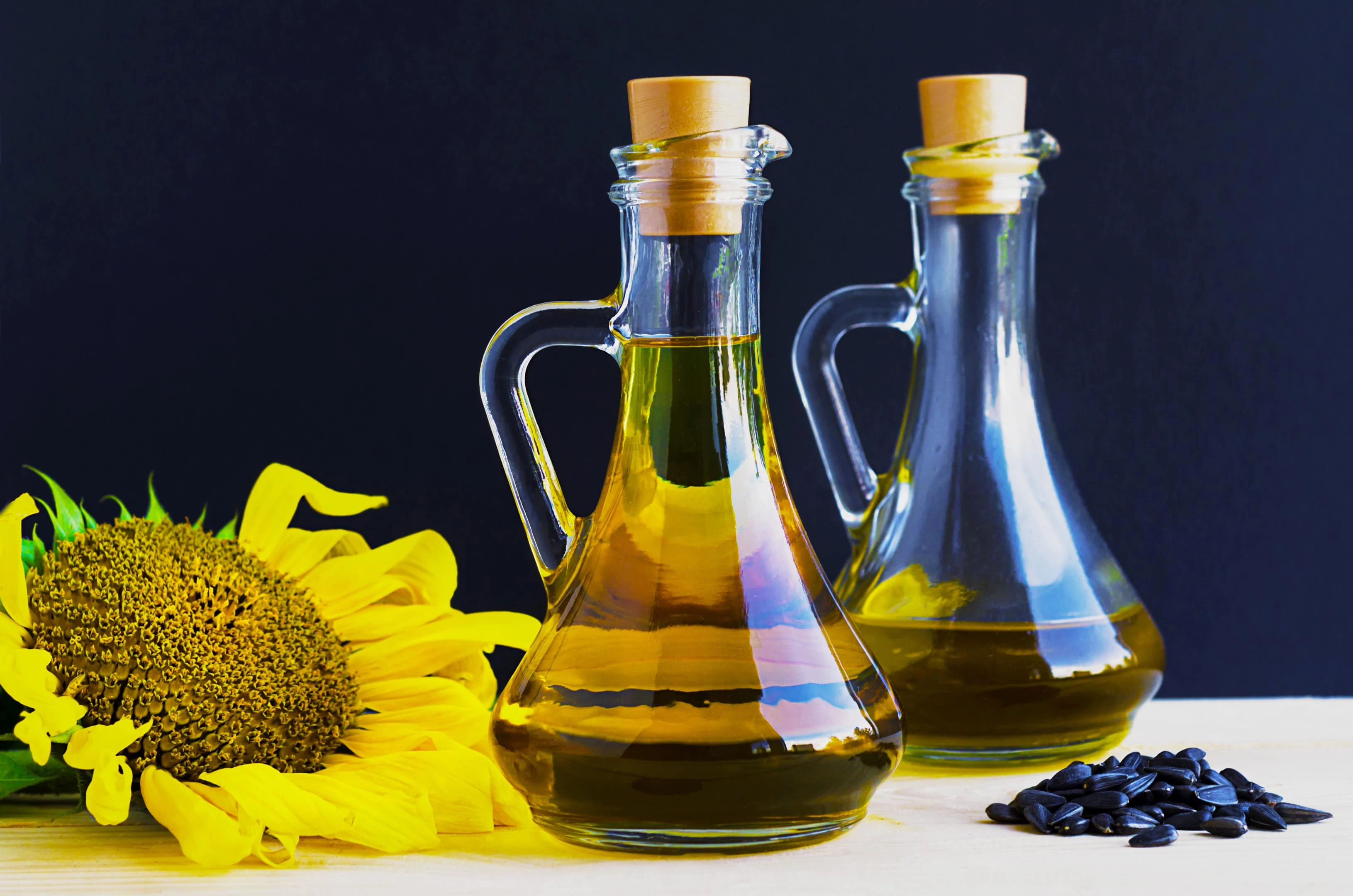 Similar to the other olive oil substitutes, sunflower oil is low in trans fats and saturated fatty acids and has a mild flavor. Consequently, this makes sunflower oil a good alternative for olive oil. It has a decent smoke point, which means you can use it for medium to semi-high cooking. It also works well for all kinds of baking.
Can you substitute olive oil for vegetable oil?
We get vegetable oils from seeds and nuts, while olive oil comes from a fruit. This results in a big difference in the smoke points of both oils. Most vegetable oils have moderate to very high smoke points and are suitable for high heat cooking. Olive oil, on the other hand, is more suited for recipes that require low heat. Overstepping its smoke point will kill all its goodness and lead to the creation of harmful chemicals.
That being said, olive oil can serve as a good substitute for vegetable oil when it comes to dressing, baking savory dishes, and cooking in low temperatures. We do not recommend it for prolonged cooking or deep frying. For baking dessert foods, vegetable oil should be your first choice. Olive oil has a very unique and strong flavor, which can overpower the sweetness of the dish. Use it as a substitute only if you've run out of vegetable oil completely.
Can you substitute vegetable oil for olive oil?
If you are preparing a recipe that calls for olive oil, but all you have is vegetable oil, go ahead and use it. The beauty of vegetable oil is that it works well with just about any kind of cooking. It has a neutral to mild flavor and will not produce any notable changes in the recipe if we substitute it for olive oil. However, if it's the distinct olive aroma that you're after, you're going to miss that, especially if you are substituting for extra virgin olive oil. The substitute amount will remain the same. For example, if you generally use one ounce of olive oil for a recipe, replace it with one ounce of vegetable oil.
We can't interchange vegetable oil and olive oil in every situation, though. For instance, olive oil is a complete no-no for frying. At high temperatures, this oil undergoes chemical changes that can be toxic to your body. You have to rely on vegetable oil for all your deep cooking and frying needs. Likewise, recipes that demand the aroma of olive oil can't be prepared using vegetable oil. Can you imagine an Aglio-e-Olio without olive oil? Keeping these little notes in mind, you can decide the best scenario to substitute one oil for the other.
Can olive oil substitute for coconut oil?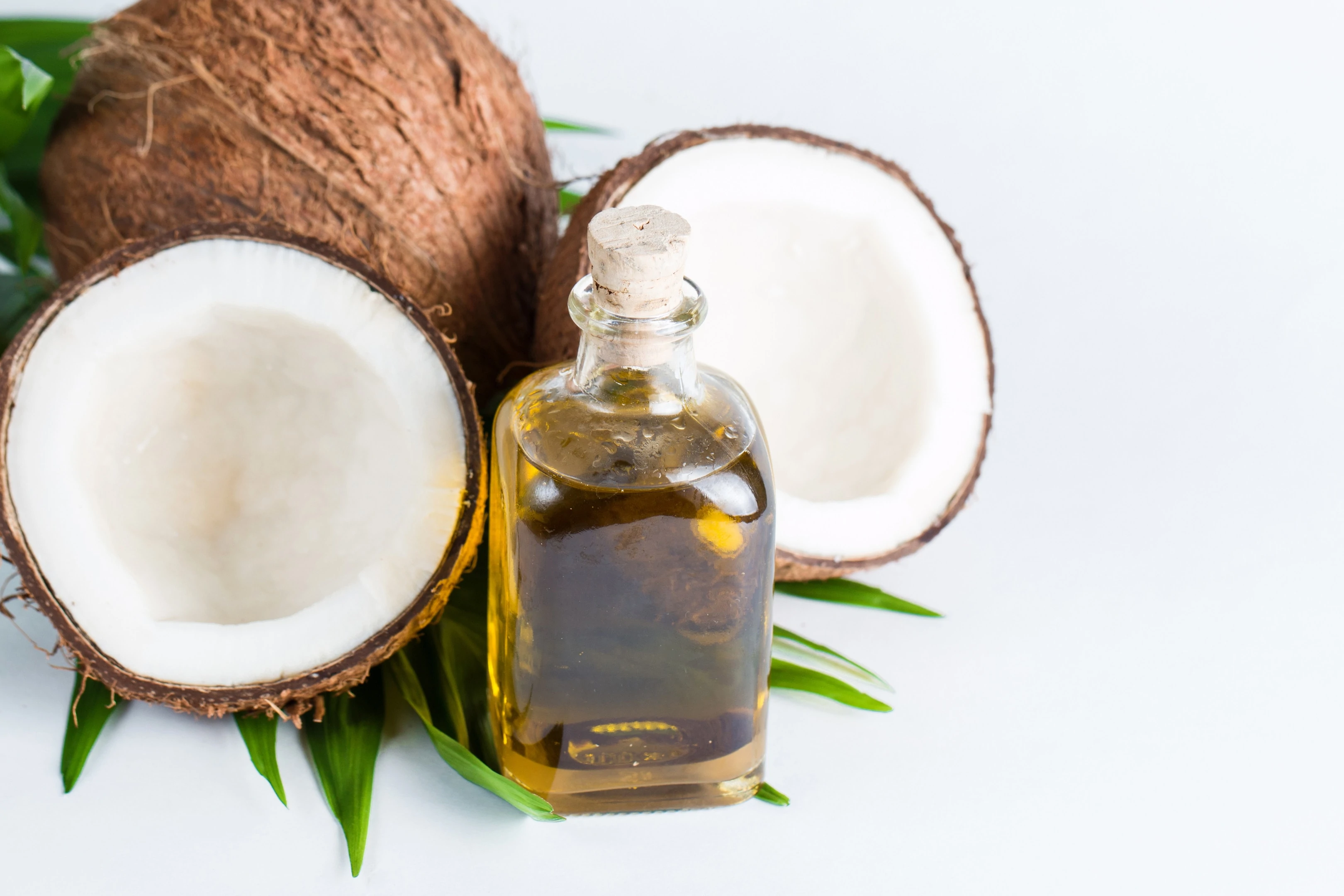 Certain oils have an extremely prominent characteristic about them and are hard to replace. Coconut oil is one of them. It has several properties that make it different from other regular oils. For one thing, pure or unrefined coconut oil has a distinct smell and flavor. You can recognize the taste from the first bite. Refined coconut oil is slightly on the neutral side and does not lend a very strong aroma. These oils work with both sweet and savory dishes. Moreover, coconut oil has a high smoke point. This means you can use it for cooking and frying at high temperatures.
Given these factors, can olive oil substitute for coconut oil? Yes, only if you're baking, shallow frying, or dressing your dish. Certain fish recipes like shrimp stir fry and tuna steaks generally use coconut oil but can be easily substituted with olive oil. On a different note, coconut oil contains 90% saturated fatty acids, which is higher than beef fat, lard, and even butter. This is why we suggest you skip using it as a staple ingredient in your kitchen. On the other hand, olive oil has the unsaturated type of fats and is the healthier option by a long shot. However, if a recipe demands the flavor of coconut oil, using olive oil will not do justice to the dish.
Olive oil substitute for dressing
Olive oil is the most favorable choice when it comes to dressing. However, if you want to cut down on calories in your diet, then there are several replacements of olive oil for dressing.
Greek yogurt — Yogurts are rich in protein, vitamin B12, calcium, and probiotics, which are vital for your bones, teeth, and digestive system. The Greek yogurt variant cuts down on fats and carbs and packs in double the amount of proteins. A single serving of Greek yogurt consists of 0.1 grams of fat, 17 calories, and almost 2.9 grams of protein. This makes it one of the healthiest options for not only dressing your salads but also as a sandwich base, dip, fruit topping, and much more.
Apple cider vinegar — One tablespoon of apple cider vinegar contains 3 calories and zero fat. It has several health benefits like lowered risk of heart diseases and improved cholesterol and blood sugar levels. It also helps regulate blood pressure. Apple cider vinegar gives a sour taste, while olive oil has a mild aromatic flavor. To balance the tanginess, add a dash of honey to the vinegar dressing, and we promise you won't miss the taste of olive oil.
Salt — Before you throw your hands screaming, "but salt causes high blood pressure, heart attacks, kidney problems, et cetera, et cetera", hear us out. Salt helps our bodies balance fluids and is vital for nerve and muscle functioning. Without salt, we will not survive! The trick is to use the right kind of salt and in small quantities. Sea salt, for instance, has essential minerals and also has a unique taste. Sprinkling a tiny pinch on a bowl of fruit or veggies, along with some black pepper powder and herbs, will do wonders for your dish.
Tahini — A popular Mediterranean topping, tahini is the ground paste made from toasted sesame seeds. It is rich in vitamins, healthy fatty acids, minerals, and antioxidants. The texture is similar to soft butter and works as a great olive oil substitute for dressing.
Hummus — You can prepare hummus at home by mashing cooked chickpeas and adding a dash of lemon and garlic to the paste. Among plants, chickpeas contain one of the highest amounts of proteins, minerals, calcium, and dietary fiber.
Olive oil substitute for roasting vegetables
You can't roast vegetables without oil, can you? Several factors determine the kind of oil you can use, such as fat content, flavor, smoke point, etc. The most obvious option, of course, is olive oil. However, if you find yourself short of the oil, you can use these substitutes without too much change in taste.
Clarified butter or ghee — Ghee has a high heat value in the range of 450 degrees Fahrenheit. Hence, it is highly suitable for high-temperature cooking. It also lends a faint buttery flavor to the food and gives crisp, roasted results.
Coconut oil — Although slightly different in flavor, coconut oil can be a good substitute if you don't mind losing the olive oil aroma. It has a high smoke point at 350 degrees Fahrenheit and results in well-cooked and roasted vegetables. If you don't want the taste of coconut oil, you can also switch to milder flavored oils such as canola oil, grapeseed oil, or simply vegetable oil.
Olive oil substitute baking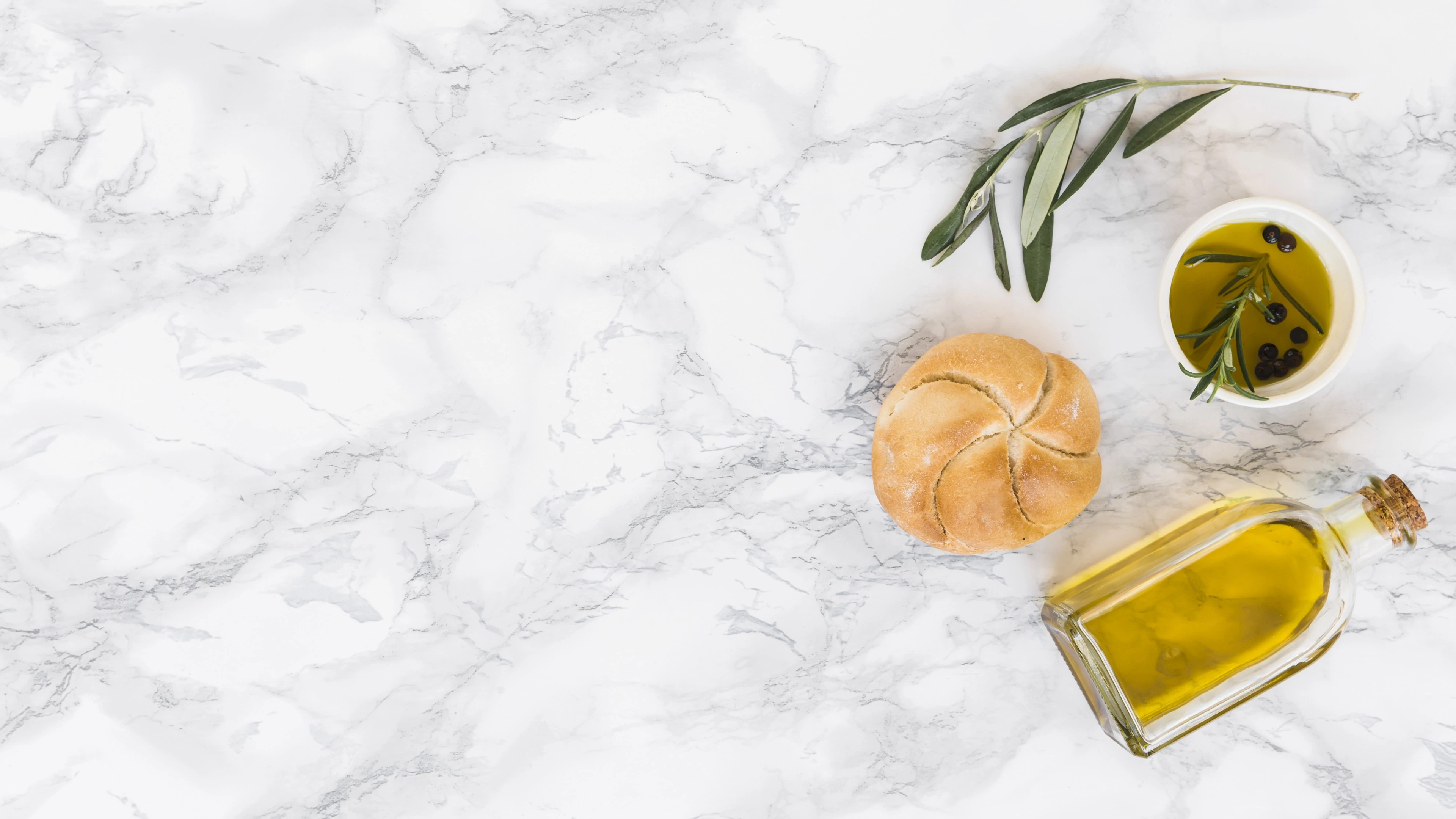 Many baked dishes use extra virgin olive oil. The function of oil is to keep the food moist and prevent it from drying out. Butter is a good olive oil substitute in baking. The ratio of substitution is 3:4 for butter. So, for every four tablespoons of olive oil, you need 3 tablespoons of butter.
Another good option is coconut oil. It's a staple ingredient for baking a variety of cookies, bread, cakes, and muffins. Alternatively, you can also work with canola oil or vegetable oil if you're not too concerned about getting any particular flavor from the oil. Lastly, you can cut down on oil and fats altogether by using applesauce, mashed bananas, and margarine to fulfill your baking needs.
Conclusion
Whether you want to bake, prepare a healthy snack, or whip up some fancy dish, olive oil is what you'll invariably reach for. Its distinct properties and flavors are hard to match, and the food will not taste exactly the same when you use a different oil. These olive oil substitutes will help you tide over a crisis when you find your pantry missing that magic ingredient. Use such moments to experiment with different kinds of healthy oils and make your cooking experience more interesting and enriching.