Deviled eggs are a classic! Hard-boiled eggs with their yolks scooped out, mixed with mustard, mayonnaise, and a dash of vinegar; then piped back into their cozy egg-white nests to be dusted with some bright red paprika. These tasty little appetizers were all the rage back in the 1920s, and haven't been out of style since. What seems to make them so special though, is the paprika. That little sprinkle makes all the difference in the presentation and palate of this timeless hors d'oeuvre.
We know what you're thinking, "Paprika has to be pretty special to make such a difference in recipes", and you're right! It's a complex spice, ground from a combination of dried peppers, belonging to the family 'Capsicum Annuum'. The mixtures range from mild to spicy, and sweet to savory, and span a variety of flavor notes, spice levels, and hues depending on the peppers used. It can include any combination of cayenne peppers, poblano peppers, hot chili peppers, sweet peppers, and Aleppo peppers among others. How spicy a particular paprika variant is—measured on the Scoville heat unit scale—depends entirely on the concentration of carotenoids within the peppers the paprika is made from.
Paprika was originally created in Central Mexico and was later exported to Spain in the 1500s before globe-trotting all the way around the rest of Europe, Asia, and Africa. It soon became synonymous with Hungarian cuisine, sprinkled liberally through nearly every single one of their recipes possible.
Luckily for the Hungarians, paprika also displays a host of health benefits thanks to capsaicin, the active component in peppers. With its analgesic effects, capsaicin has been widely used in topical treatments to ease pain issues. It has also been found to possess appetite-suppressing abilities, improve metabolism and oxidize abdominal fat, all of which works to slim waistlines. Perhaps most notably, capsaicin has been linked to anti-cancer benefits, and may provide a shield of sorts to a vast array of cancers!
Jump to:
Types of paprika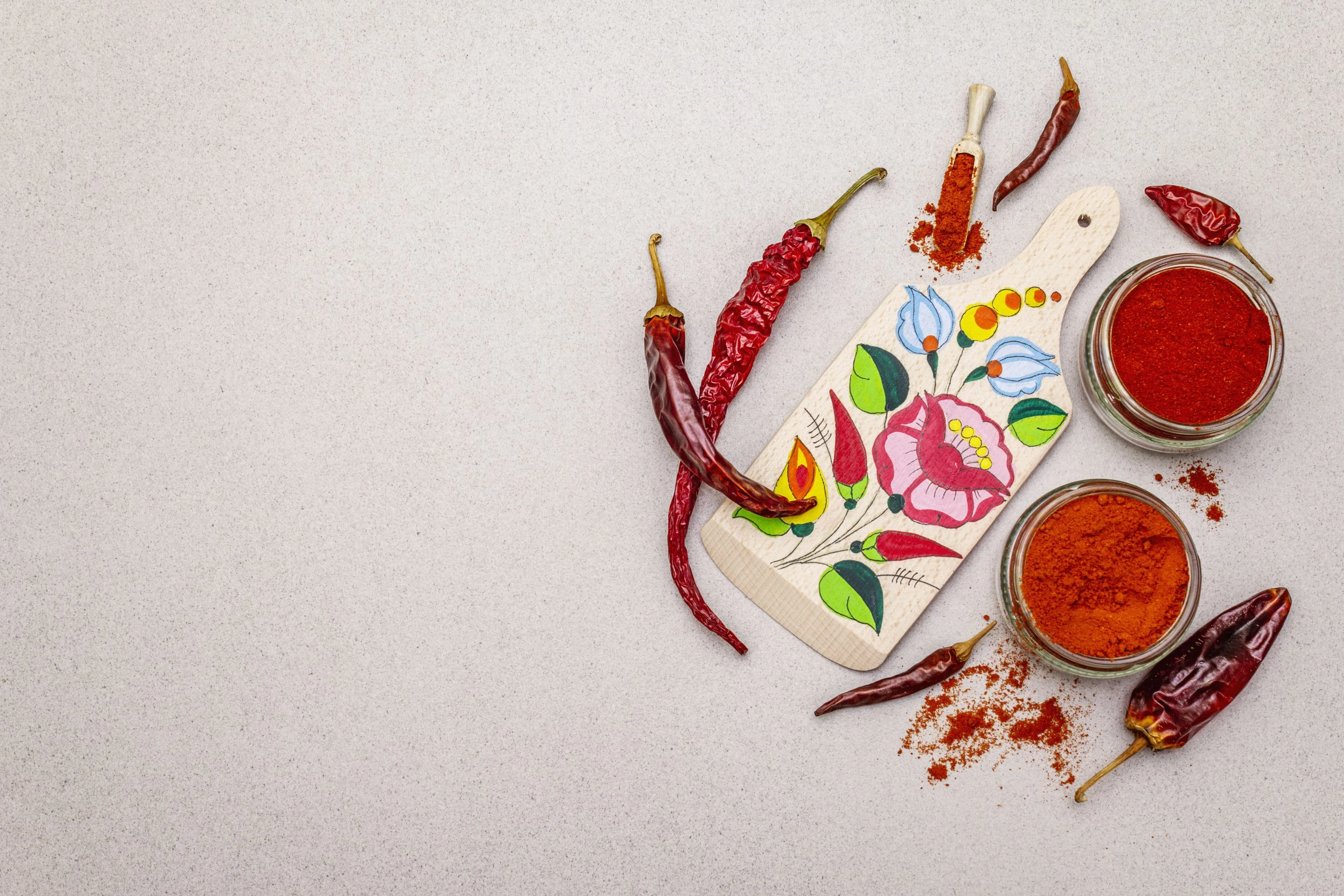 You can't walk into a kitchen and expect to create something magical unless you understand your food. Take the time to learn about the flavor profile you are trying to achieve, from the accents to larger components of your meal. Combine your ingredients with purposeful intent and you will never go wrong. Paprika, a valuable addition to your spice repertoire, deserves to be studied before it is substituted, and fortunately for you, everything you need to know is right here.
1. Basic paprika
This type of paprika is not the one to go for if you're looking for something to really excite your taste buds. This paprika is the generic, grocery store variety. It is made of a combination of peppers from Hungary, South America, and California. It has an unassuming, mild pepper flavor, devoid of much spice or sweetness. This paprika might be a little less interesting than its Hungarian and Spanish brethren in terms of flavor, but it's definitely not to be ignored! A dash of basic paprika has Herculean strength in the color department, which makes it the perfect choice for foods that don't call for heat. Some basic paprika can introduce an exciting red tint as a garnish to any kind of rice, some garlicky hummus, or our old friend, deviled eggs!
2. Hungarian paprika
There is arguably no one who does paprika better than Hungarians. Featuring heavily in Goulash, Hungary's national dish, paprika is synonymous with Hungarian cuisine. This type of paprika is the polar opposite of basic paprika. Hungarian paprika is a symphony of complex flavors, all of which work together to create a mind-blowing spice experience. This paprika has eight different varieties covering the entire heat spectrum. They range from shockingly red-colored and mildly spicy, to a washed-out orange color with a startlingly pungent spice level. The most commonly seen version of Hungarian paprika is often called 'Sweet Hungarian Paprika.' It is a bright red shade with a distinctly sweet yet peppery flavor called édesnemes. Other, less popular, versions include variants such as rose paprika, delicate paprika, semi-sweet or strong paprika, and special quality paprika. Since Hungarian paprika variants can differ from one another so much, make sure you are familiar with the flavor profile of the dish you are attempting before you pick out the paprika to use!
3. Spanish paprika
Spanish paprika, also known as pimentón, is what is required for recipes calling for smoked paprika. This paprika is made with slow-smoked peppers, dried using oak fires, bringing with them rich, smoky flavor notes which will deepen and add dimension to any dish. Spanish paprika flavor profiles differ depending on the pepper blends utilized. The three varieties are dulce, or sweet, agro dulce or bittersweet, and picante or hot. Now, not every Spanish paprika you encounter will be smoked, since some types use sun-dried or kiln-dried peppers, which don't impart that smoky flavor. But even so, the most commonly available Spanish paprikas are wonderfully smoky, and will pair beautifully with a decadent paella, or even a summer barbecue spice-mix!
Paprika substitute for deviled eggs
Okay, back to the hors d'oeuvres! You have your eggs hard-boiled, your yolks scooped and mashed together with the condiments, ready to pipe, when you realize you're out of paprika. Before you think about scandalizing your dinner party guests with paprika-free deviled eggs, consider using one of the many alternatives laid out to make your culinary disaster a little less stressful.
1. Ancho chili powder
Ancho chilies are dried poblano peppers. They are sweet, mid-level spicy with distinct smoky notes. The slight smoke-factor makes it the perfect smoked paprika substitute!
2. Chili powder
Also made from ancho chilies, chili powder is combined with a host of other spices all carefully engineered to pack a real punch. Combined with spices like cumin, garlic, and the elusive star herself, paprika, chili powder provides a whole new level of complexity of flavor when it is compared to paprika alone, though it is a tad spicier.
3. Cayenne pepper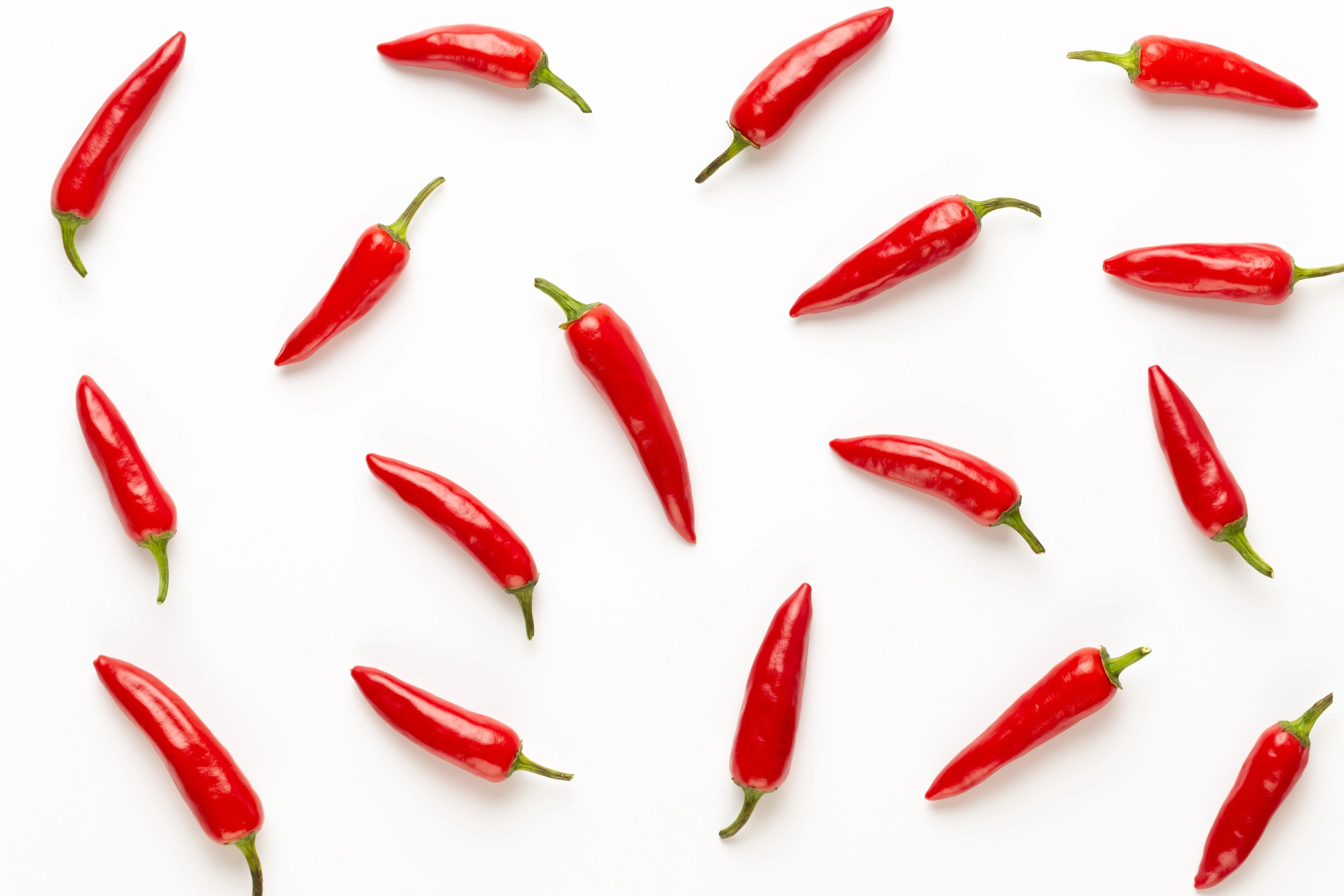 This flame-colored spice is more orange when compared to the dark red hue of pure paprika, but is able to step in as a perfectly presentable substitute as a garnish or to add color to a dish. Made from dried cayenne chilies, this spice certainly isn't shy when it comes to heat, packing a mid-level spiciness into your dishes. Keeping in mind that it is substantially spicier than paprika, it is recommended to use less cayenne pepper in your recipe than the amount of paprika called for.
4. Pepper powder
Commonly known as 'bell pepper powder', this spice is made from the humble bell pepper—green, yellow and red—and is full of vitamin C. These spice-free peppers result in a sweet and fresh flavor very similar to basic paprika.
5. Aleppo pepper powder
This rust-colored spice hails from Syria, and their bountiful Aleppo peppers are commonly used in Middle Eastern dishes. With its mild spice cut by a dash of acidity, it also adds an earthy tone to recipes. This spice is not a ground powder, but rather flaked, so will not substitute for paprika in aesthetic terms, but definitely resembles the flavor.
6. Chipotle powder
Chipotle powder's rich smoky flavor comes from ground jalapeño peppers, which are dried and smoked. While the flavor is an excellent substitute for paprika, its brown color is different from paprika's signature shades of red.
7. Sumac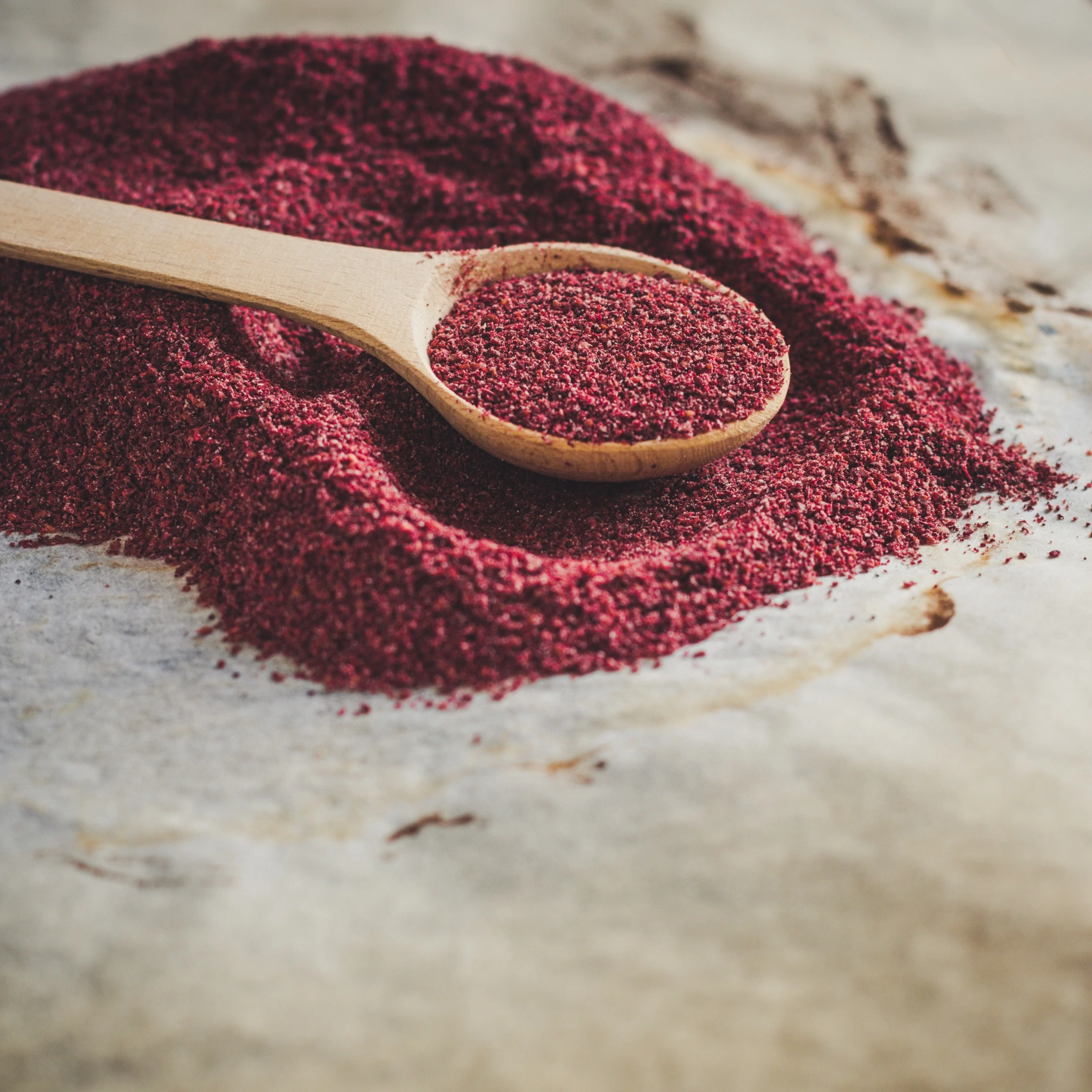 Grown in the Middle East and some Mediterranean regions, sumac berries are grown on bushes in the wild. The deep red color of sumac spice is an excellent substitute for the vibrancy that paprika lends to a dish. In addition to its fruity and mild flavor profile, sumac is also rich in antioxidants, vitamin C, and omega 3 fatty acids, making it one of the healthiest substitutions around!
8. Saffron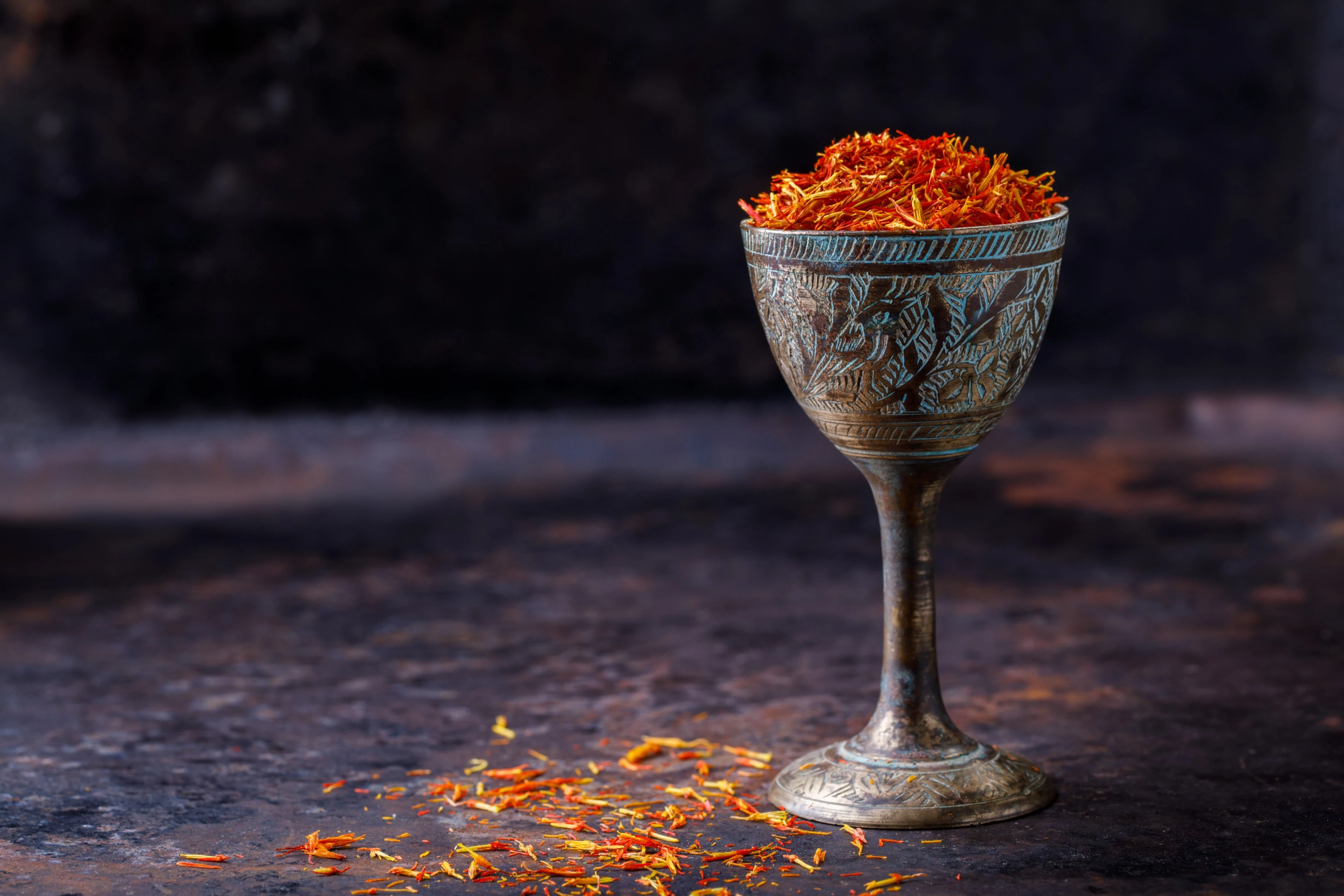 Saffron is famous for being a precious, expensive spice that often signified wealth in centuries past. This Middle Eastern spice is derived from the crocus flower plant. Its quality is measured by the intensity of its orange-red hue, with a richer color signifying a higher quality spice. It boasts a complexity of flavor, with slight notes of bitterness and an almost metallic hint. Aside from its taste, saffron does wonders for health, with its compounds crocin and crocetin found to be useful in research regarding the treatment of Alzheimer's.
9. Achiote powder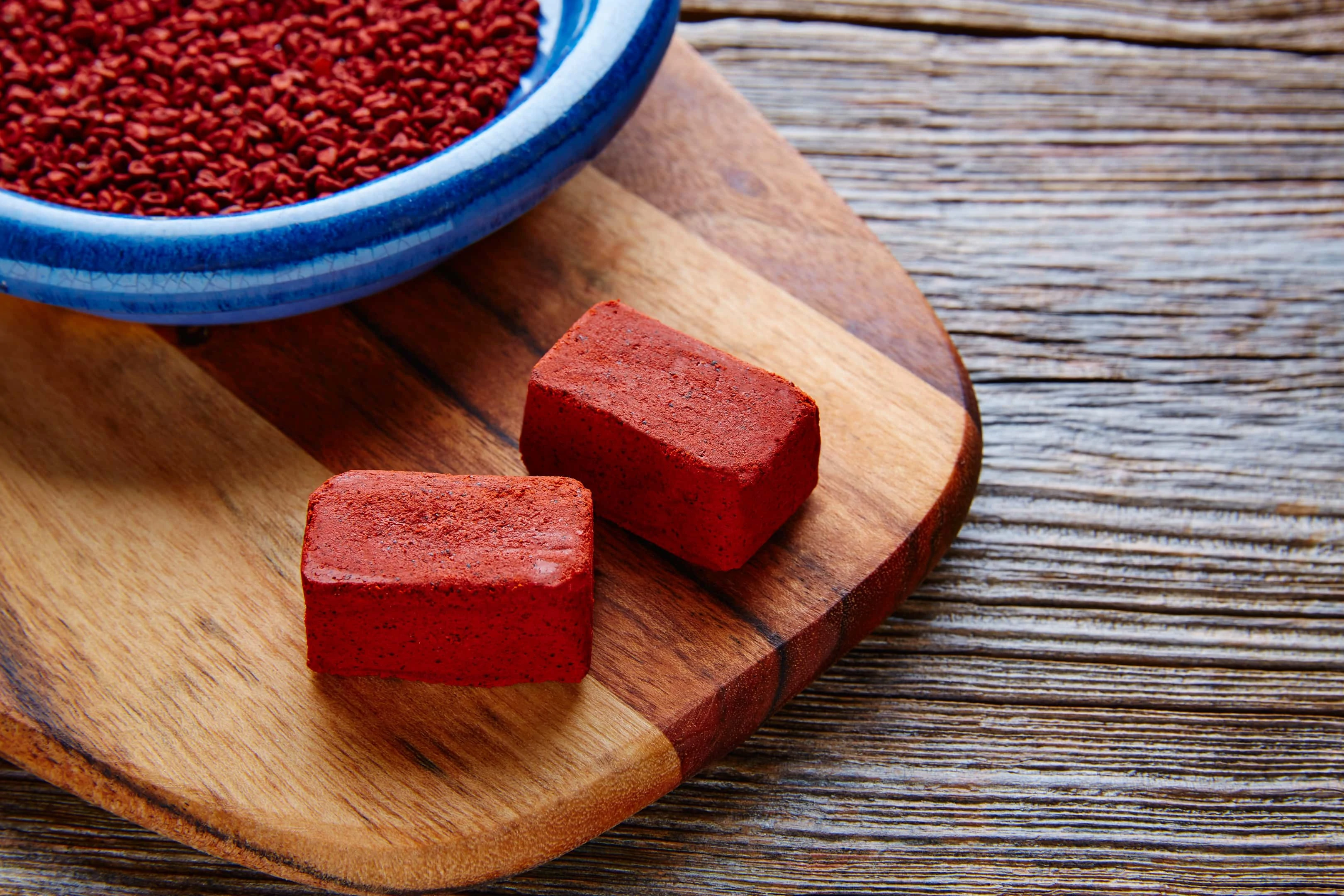 While it is not as common as other spices on this list, Achiote powder makes an excellent paprika substitute. Ground annatto seeds create this vibrant red powder with nutty, peppery flavor notes. In small amounts, this spice will add the color of paprika, without adding too much flavor, and also giving you a boost in the calcium and vitamin E departments!
10. Turmeric
This spice is known to many for its anti-inflammatory properties. It is from the same plant family as ginger and is famously known for its bright yellow color. Though it was used to dye fabrics in the past, turmeric now can serve as a substitute to paprika with its earthy, bitter, and pungent flavor, completed with a hint of ginger.
11. Cumin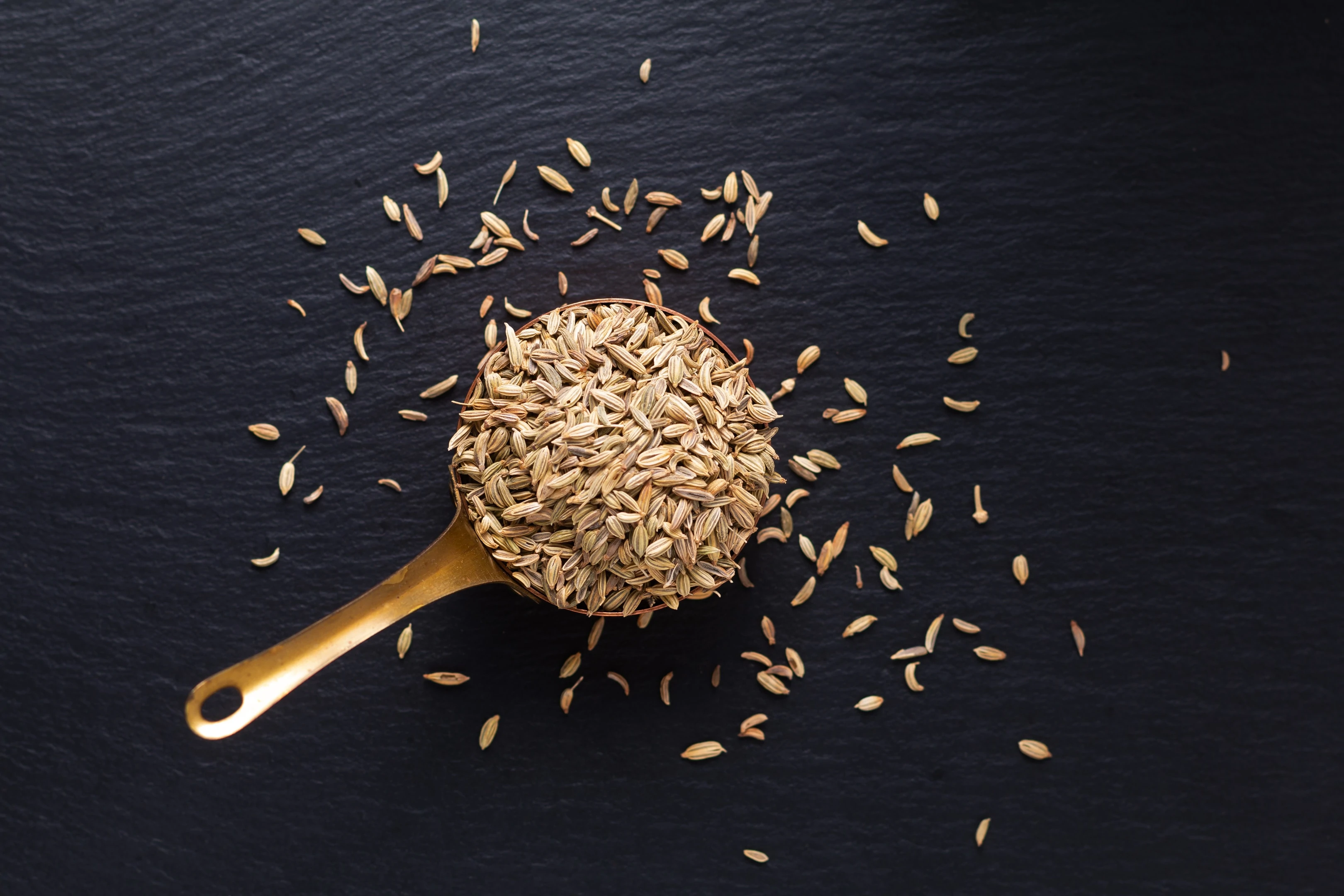 Cumin, ground dried seeds of Suminum Cyminum, is grown all around the globe and is incredibly popular. The scent of cumin is unmistakable, and its spice-free savoriness brings a deep rich flavor to any dish you choose to include it in. In addition to this, cumin is bountiful in vitamin B.
12. Red curry powder
An absolute staple in Indian cuisine, red curry powder is carefully crafted from a skillful combination of spices such as turmeric and cumin powder. Its major ingredient is red chili peppers, which impart a rich red color, though it is not as vibrant as paprika. With quite different flavors, red curry powder is certainly no twin to paprika, but it's an excellent substitute for a recipe that requires an especially spicy variant of paprika.
13. Coriander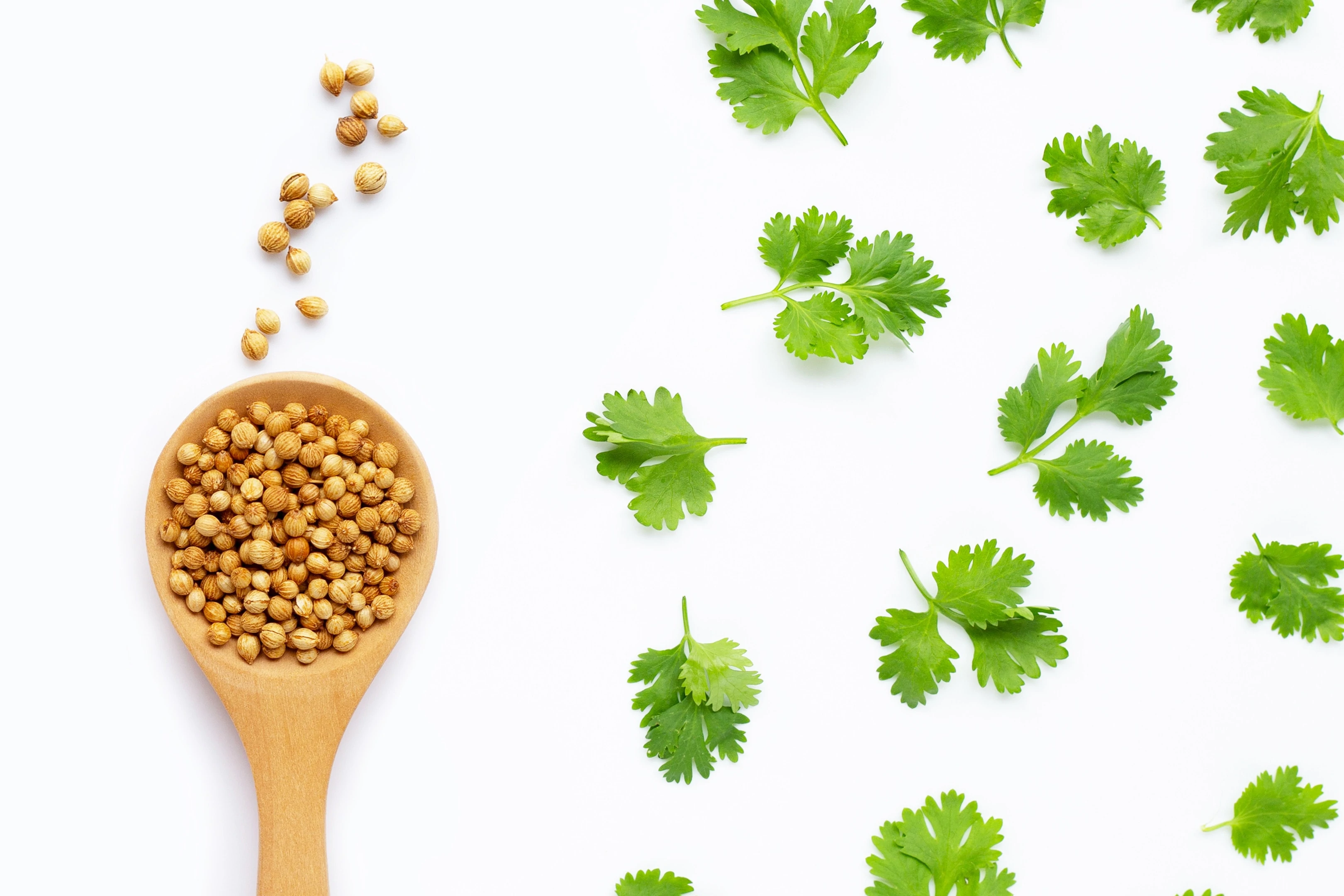 Cilantro—you either love it or hate it! Its seeds, once dried and ground up, create a warm and citrusy, buttery explosion of flavor entirely different from the flavor of cilantro leaves. This delicious spice native to a multitude of Asian and European regions will not compare to the color of paprika, but is a robust substitute nonetheless, while simultaneously helping to heal your gut and liver!
14. Pink peppercorn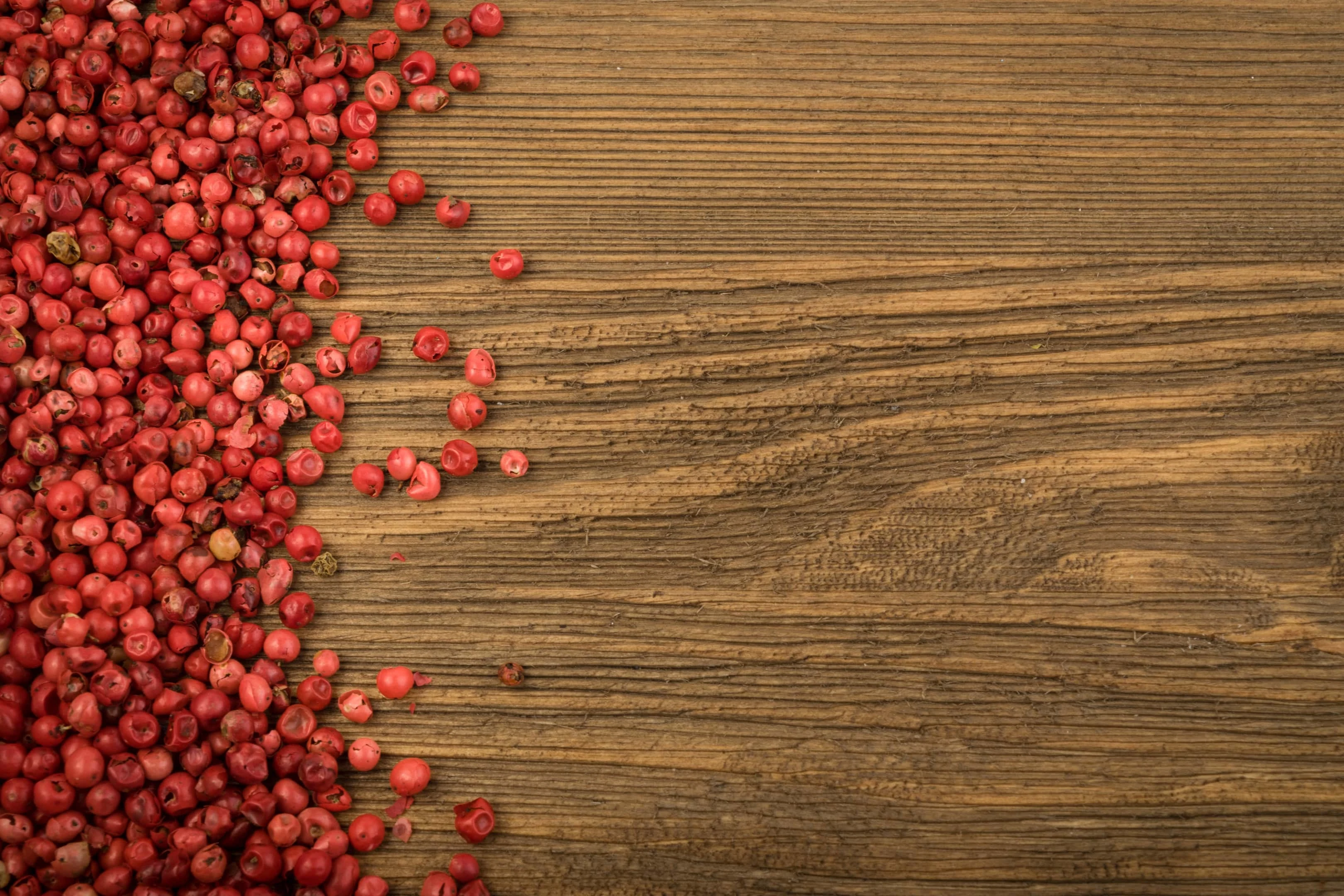 Pink peppercorn may sound like nothing more than the color-coordinated accompaniment to pink salt, but it is so much more! This spice is unrelated to black and white peppercorns and is a bright, vivacious red color. Pink peppercorn is undoubtedly spicier than paprika, so be sure to use a light hand when adding it to dishes. It also adds a unique sweet pine taste while imparting anti-inflammatory benefits.
15. Crushed red pepper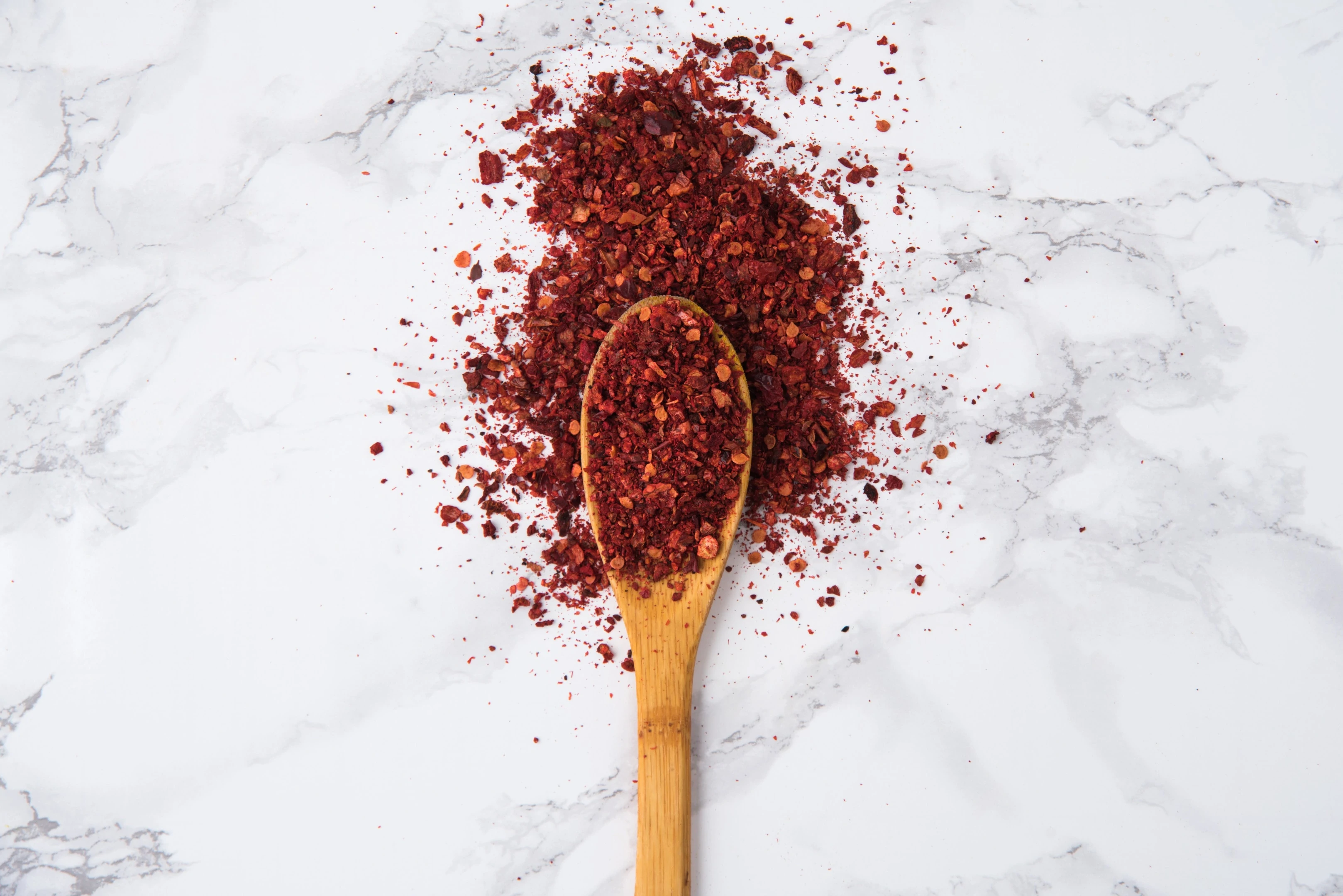 Commonly found in the form of flakes and containing seeds, crushed red pepper brings real heat to your cooking thanks to its use of various kinds of peppers such as jalapeños, chili peppers, and Serrano peppers. This spice has a mildly pungent flavor, with notes of sweetness. Crushed red pepper is also a great source of fiber to include in your diet!
What if you have a paprika allergy?
If the reason you are seeking a substitute to paprika is due to a known or suspected allergy, or even just a sensitivity, we have you covered too! If you find yourself suffering from an unpleasant reaction to paprika, it's more than likely you may experience the same reaction with other foods in the same food family.
Paprika is a part of the nightshade food family, also known as the Solanaceae food family. To be safe, attempt to avoid any food within this family, such as:
Potato
Eggplant
Tomato
Peppers, including but not limited to:

Bell Peppers
Cayenne Peppers
Chili Peppers
Hot Peppers
Pimento
While searching for the perfect paprika substitute, be sure to steer clear of any substitute including any of the ingredients listed above. Some spices which you can use safely are cumin, turmeric, and black or white pepper.
In conclusion
Now that you have all the substitutions and information you could possibly need, you're all set to create some truly amazing dishes. Keep in mind the kind of paprika you need in particular, and choose your substitute accordingly. Even if you are allergic or sensitive to nightshades and you find that your options are limited, rejoice in the solace of turmeric, a bright, sensational superfood whose yellow hue is sure to make you smile. Go forth and stock up your pantry with these spicy substitutes for paprika at your fingertips, and you will never despair about your deviled eggs again!