From vegan to keto diets, nuts are a convenient treat that most people enjoy in different ways. One example is the Pekea nut, a delicacy that other common types of nuts have overshadowed for years. Due to its abundant nutrients, it remains a solid treasure store of diverse health advantages.
Not limited to its health benefits, Pekea nuts are appreciated for their unique flavor and versatility. In this comprehensive article, we will explore the numerous array of health advantages that Pekea nuts can provide.
Jump to: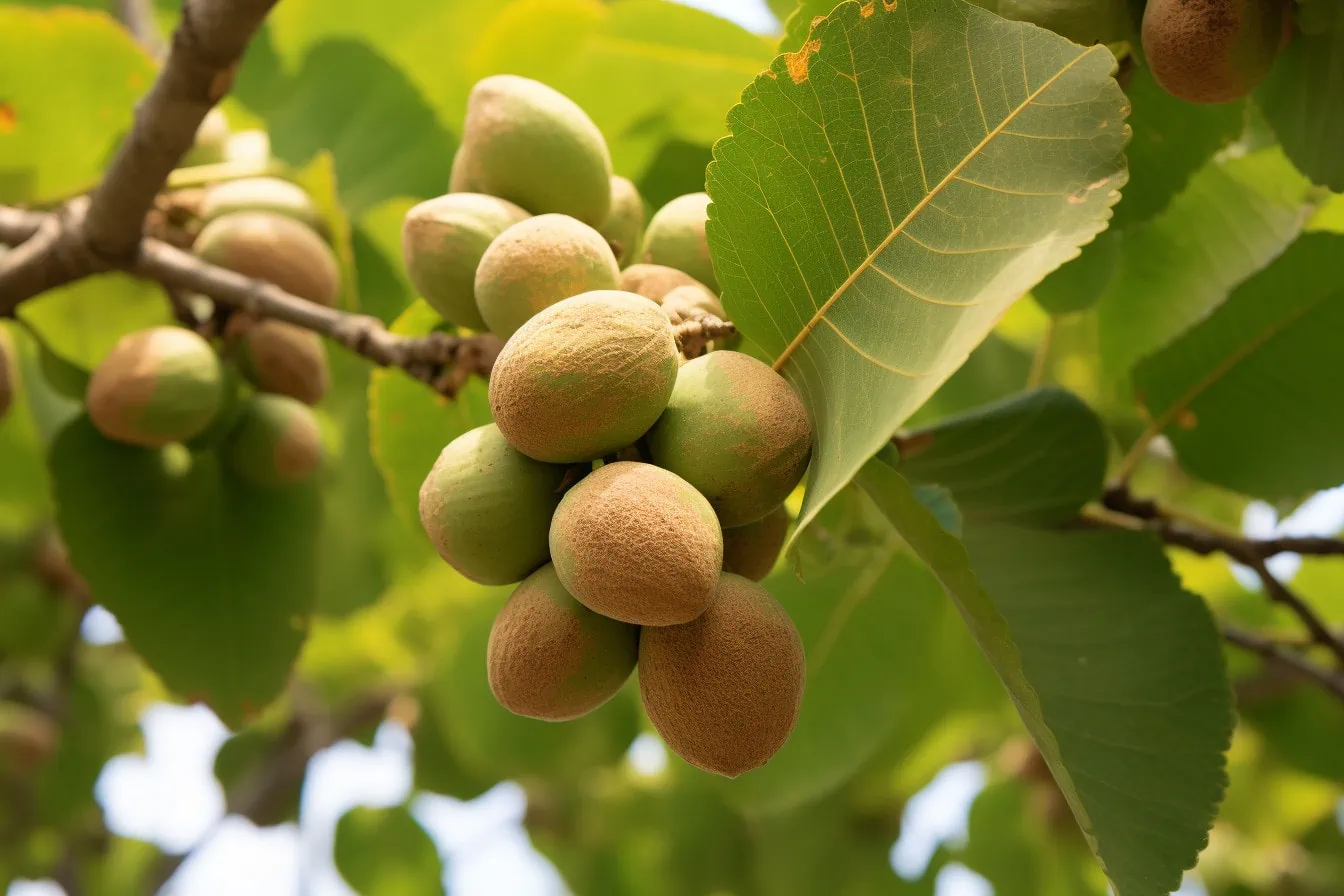 What are Pekea nuts?
Deeply rooted in the tropical regions of South America and Africa, Pekea nuts are scientifically called 'caryocar nuciferum.' They have been a major staple in the nutrition of Kayapo and Yanomami indigenous communities for decades before they gained international recognition. Pekea trees thrive in the thick rainforests of South America, especially in countries like Colombia and Venezuela.
When harvested, the fruit of the Pekea tree that houses the nuts looks like the shape and size of a football. The outer shell of the fruit is rigid and needs to be broken open to access the Pekea nuts that are inside. It is important to be careful when cracking the fruit open to maintain the quality of the nuts. It is also called the butternut of Guiana due to the amazing flavor it carries.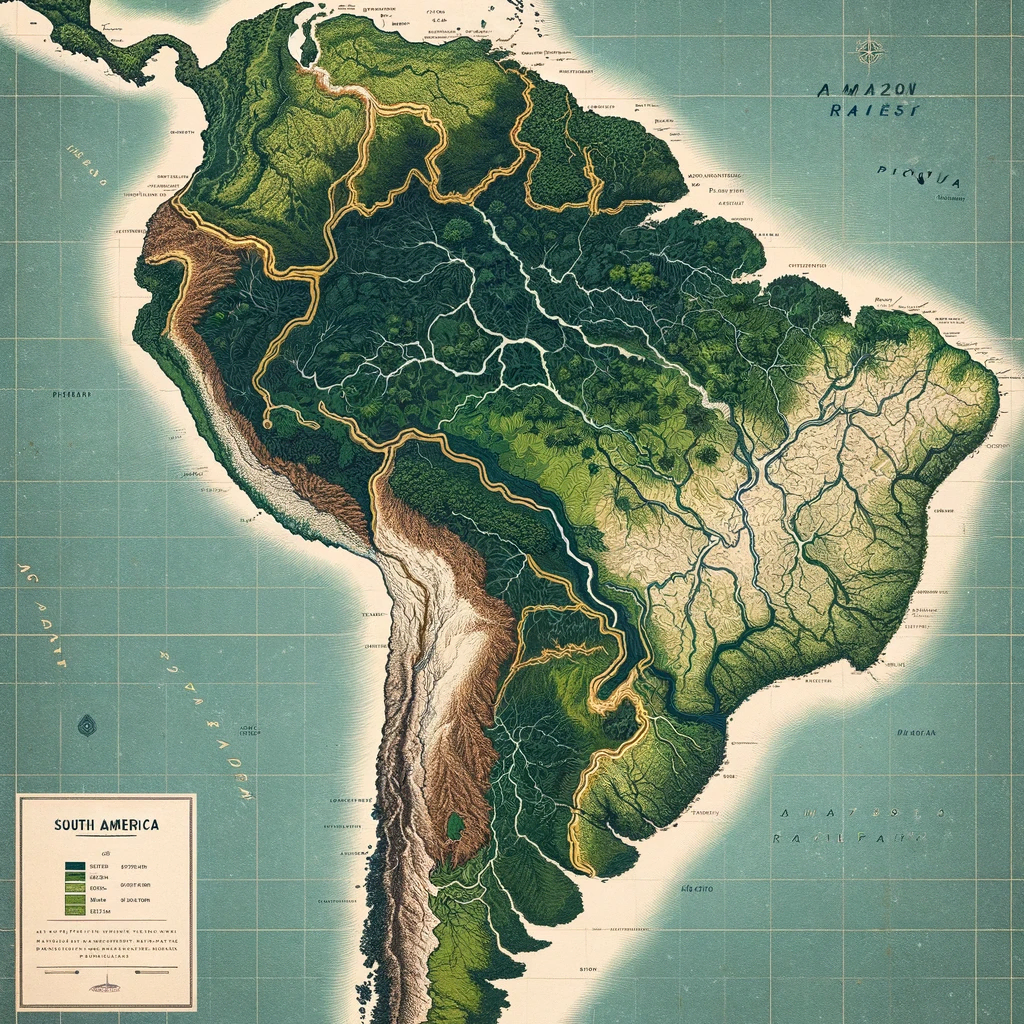 Pekea nuts and nutrition
Pekea nuts are renowned for their many nutrients, such as healthy fats, protein, fiber, magnesium, potassium, selenium, vitamin E, and phosphorus. All these vitamins, minerals, and antioxidants provide a foundation for the numerous Pekea nuts' health benefits. Let us check them out.
1. Prevention of chronic diseases
Antioxidants like polyphenols and vitamin E in Pekea nuts can aid in the prevention of different diseases, especially chronic ones. These types of conditions include diabetes, autoimmune disease, and cancer.
The antioxidative compounds in Pekea nuts can help reduce the occurrence of these chronic diseases by aiding the elimination of harmful free radicals in the body. As a result, the body is at a lesser risk of suffering from oxidative stress, which is one of the culprits behind many diseases. Vitamin E, one of the antioxidants Pekea nuts possess, has been linked to a reduction in the incidence of certain cancers, such as prostate cancer. Polyphenols, another antioxidant in Pekea nuts, can hinder the progression of tumors and contribute to the prevention of cancer as well.
2. Enhance brain health
Support towards brain health is another one of Pekea nuts' health benefits, due to its healthy fats and antioxidants. Pekea nuts' monounsaturated fats, particularly oleic acid, are great for brain health and help the structure of the brain cell membranes. They help enhance smooth transmissions of signals between the cells of the brain.
Moreover, the vitamin E in the nuts can decrease the risk of cognitive decline by aiding the elimination of oxidative stress. Vitamin E is also associated with enhanced memory and better cognitive performance. Certain studies also suggest that the monounsaturated fats and antioxidants in Pekea nuts may offer neuroprotective effects, thereby helping to sustain the functions of the brain and decreasing the risk of cognitive decline associated with old age. Regular consumption of Pekea nuts can help you enhance cognitive functions as you age.
3. Regulation of blood pressure
Another one of Pekea nut's health benefits is its contribution to blood pressure regulation. This is due to the diverse healthy fats, antioxidants, and nutrients that these unique nuts contain. The monounsaturated fats composition in Pekea nuts can help maintain blood pressure levels by improving the functions of the blood vessels. It helps the blood vessels to relax, thereby decreasing the risk of high blood pressure. Additionally, these nuts are an incredible source of potassium, an essential nutrient for the regulation of blood pressure.
Consuming foods that contain good amounts of potassium can help balance sodium levels, and decrease the harmful effects of sodium that can lead to elevated blood pressure. Potassium can also boost the adequate dilation of blood vessels and improve blood flow, both of which can help prevent abnormal blood pressure levels. Furthermore, they are a great source of dietary fiber, which also carries blood pressure-reducing effects. Dietary fiber can add to this advantage by helping to maintain the functions of the heart in different ways, including reducing cholesterol levels, which in turn can help prevent buildup in arteries and decrease the risk of hypertension.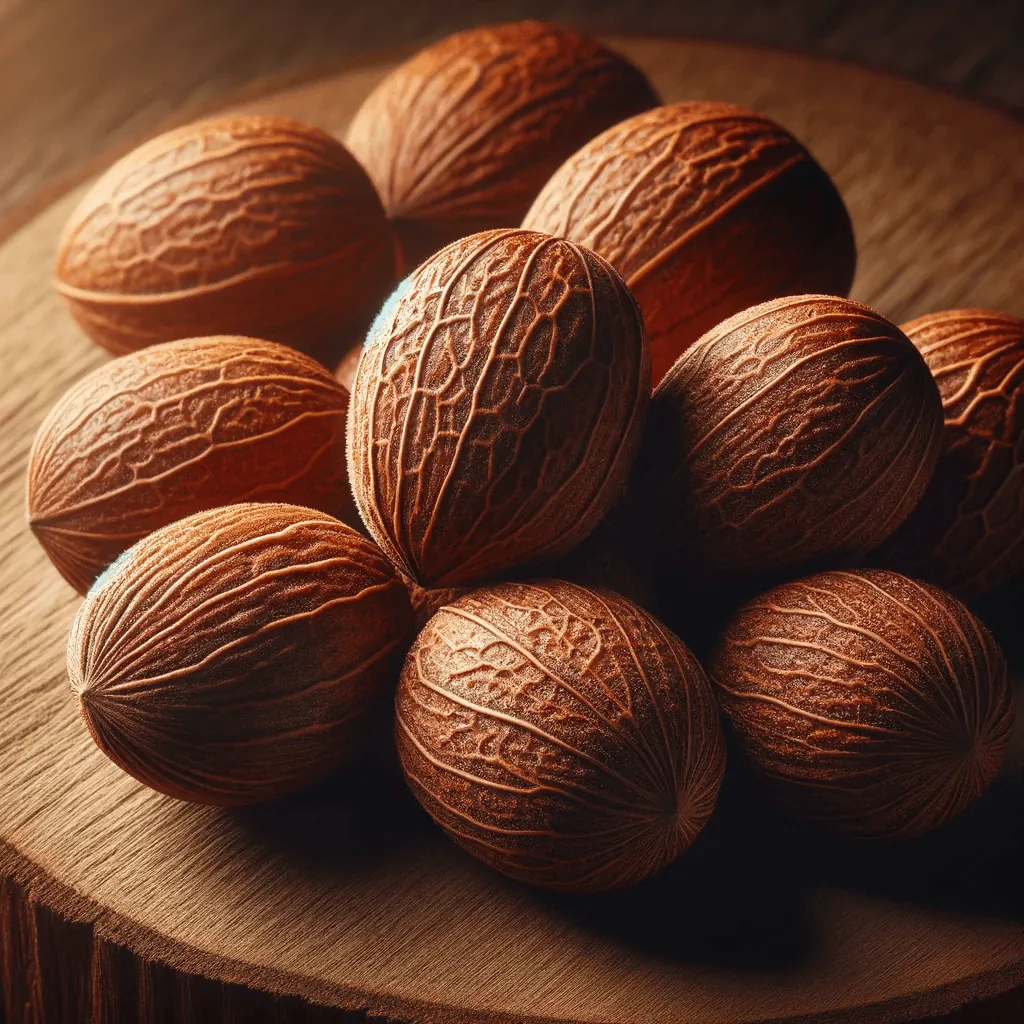 4. Serve as a boost for the immune system
While Pekea nuts might not be a significant immune-system food, their incorporation into a balanced diet can improve the overall functions of the immune system. Pekea nuts contain zinc, a vital mineral that can boost immune system function. This mineral is required for the functioning and development of immune cells, especially white blood cells, which are notable for wading off infections.
In addition, Pekea nuts contain powerful antioxidants such as polyphenols and vitamin E, which can boost the functions of the immune system by protecting the cells from oxidative stress. Pekea nuts also contain other nutrients like copper and magnesium.
5. Better gut health and digestion
Due to the prebiotic potential that Pekea nuts possess, they can benefit gut bacteria and improve digestion. Prebiotics are compounds that can improve the activity or growth of beneficial microorganisms in the gut. These microorganisms can help maintain a healthy and balanced gut microbiome. An unbalanced gut microbiome is associated with different diseases, including irritable bowel syndrome and inflammatory bowel disease.
Pekea nuts also contain dietary fiber, which is notable for improving digestion. This can aid in the prevention of stomach discomfort and constipation. It is important to consume foods that contain fiber regularly to support the functions of the digestive system. Dietary fiber also promotes satiety, which is great for weight management.
6. For muscle growth
Protein is essential for many bodily functions, and Pekea nuts contain significant amounts. Protein is crucial for the development and maintenance of muscles. This is why active individuals and athletes prioritize foods laden with protein. Protein supports muscle repair and recovery after physical activity and aids muscle growth.
Furthermore, protein is an important building block for the development of cells and tissue in the body. It aids the maintenance and growth of different tissues in the body. When you consume foods like Pekea nuts that contain protein, your body breaks it into amino acids and uses them to repair and develop diverse cells, including those in the organs, skin, and hair.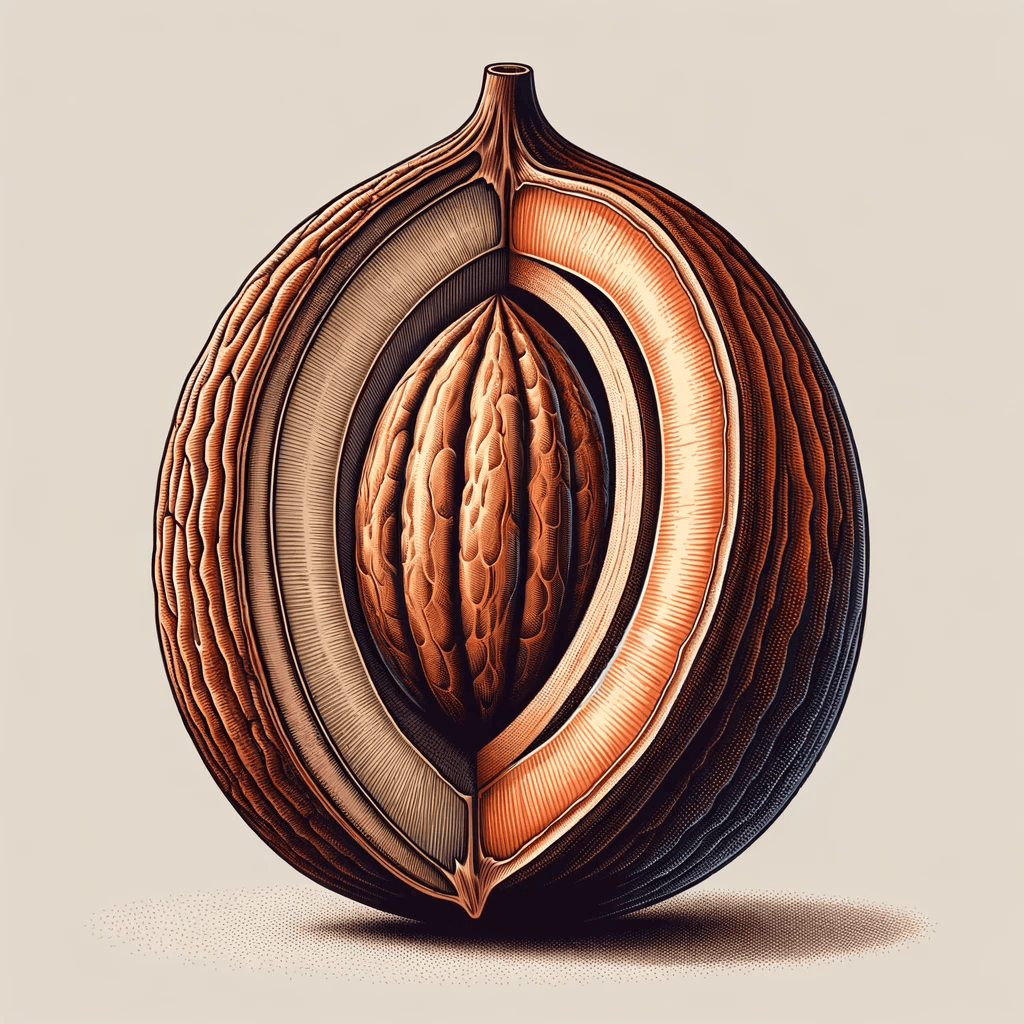 Nutritional comparison: Pekea vs. almonds & walnuts
| | | | |
| --- | --- | --- | --- |
| Nutrient/Characteristic | Pekea Nuts (Caryocar nuciferum) | Almonds | Walnuts |
| Taste | Unique, strong, and slightly acidic | Mild, slightly sweet | Rich, earthy |
| Protein | High | High | Moderate to high |
| Dietary fiber | High | High | High |
| Fatty acids | High in unsaturated fats, contains omega-3 and omega-6 | High in monounsaturated fats, some polyunsaturated fats | Very high in polyunsaturated fats, particularly omega-3 |
| Antioxidants | Contains carotenoids and phenolic compounds | Rich in Vitamin E, flavonoids | High in ellagic acid, melatonin, and Vitamin E |
| Vitamins | Contains various vitamins, specifics not detailed in abstracts | Rich in Vitamin E, magnesium, and riboflavin | Contains B-vitamins, folate |
| Minerals | Ash content suggests mineral presence, specifics not detailed | High in magnesium, potassium, calcium | High in magnesium, phosphorus |
| Health benefits | Antioxidant properties, potential for reducing oxidative stress | Heart health, diabetes management, weight control | Heart health, brain health, anti-inflammatory |
| Cultural significance | Significant in Brazilian cuisine, used in traditional dishes | Widely used globally, in both sweet and savory dishes | Valued for their taste and health benefits, used in various cuisines |
Nutritional comparison: Pekea vs. almonds & walnuts
Conclusion
With its exceptional nutritional profile, Pekea nuts are unarguably a great addition to any diet. Whether you are looking to support your digestive system, boost muscle growth, or simply improve the functions of the immune system, you can dive into the numerous health benefits of Pekea nuts. Take a delicious step towards a healthier life by incorporating Pekea nuts into your diet today!