From being used to make whiskey to pastries, the versatility of rye berries can not be overemphasized. When you shop for pastries, you can be amazed at the different options available — from rye bread to rye muffins and rye crackers. Among all other whole grains that you can enjoy in your nutritional plan, rye berries are tagged highly nutritious because they have many benefits.
Although rye is less popular than other whole grains such as millet and barley because it used to be known as the grain for the lower class, the numerous health benefits that rye berries have to offer have nothing to do with class. Come with us as we dive further into the incredible health benefits of rye.
Jump to:
What are rye berries?
Closely associated with barley and wheat, rye is a grass cultivated widely as a grain. It is commonly referred to scientifically as 'Secale cereale.' For decades, rye was referred to as the 'poor man's grain' because it could be cultivated anywhere. Hence, during the ancient era, the higher classes consumed white bread and left the nutritious rye bread for the masses.
The cultivation of rye can be traced back to 400 BC and most countries in Europe have used rye flour to make bread throughout history. Years later, rye was introduced to America by Dutch and English travelers. Today, rye is still commonly used by many countries in Europe as the main flour for bread and other pastries due to the numerous nutrients it carries.
Rye berries come from the rye plant. When the rye plant is grown, it has an inedible husk that must be removed before it is suitable for use. Rye berries are created after the hulls are removed. Unlike other grains, rye berries are not manipulated and therefore retain a large percentage of their nutritional value, hence the many rye berry health benefits. They can be cooked and consumed whole in salads, soups, and grain bowls. From its grain to its flour, like other grains, rye berries can be utilized in diverse ways such as in the preparation of vodka, rye beer, crisp bread, and whiskey. They possess a dense earthly and nutty flavor.
Rye berries and nutrition
Rye berries offer generous loads of important nutrients that are incredibly valuable for a healthy nutritional plan. They contain a good amount of carbohydrates, thereby making them an excellent source of sustainable energy. They also contain other nutrients such as protein, fiber, and vitamins that include riboflavin, folate, vitamin B6, and thiamin. In addition, they also possess several powerful vitamins such as magnesium, phosphorus, zinc, manganese, selenium, and iron. All these nutrients make rye berries a nutritious grain that is healthy to include in your diet.
What are the health benefits of rye berries?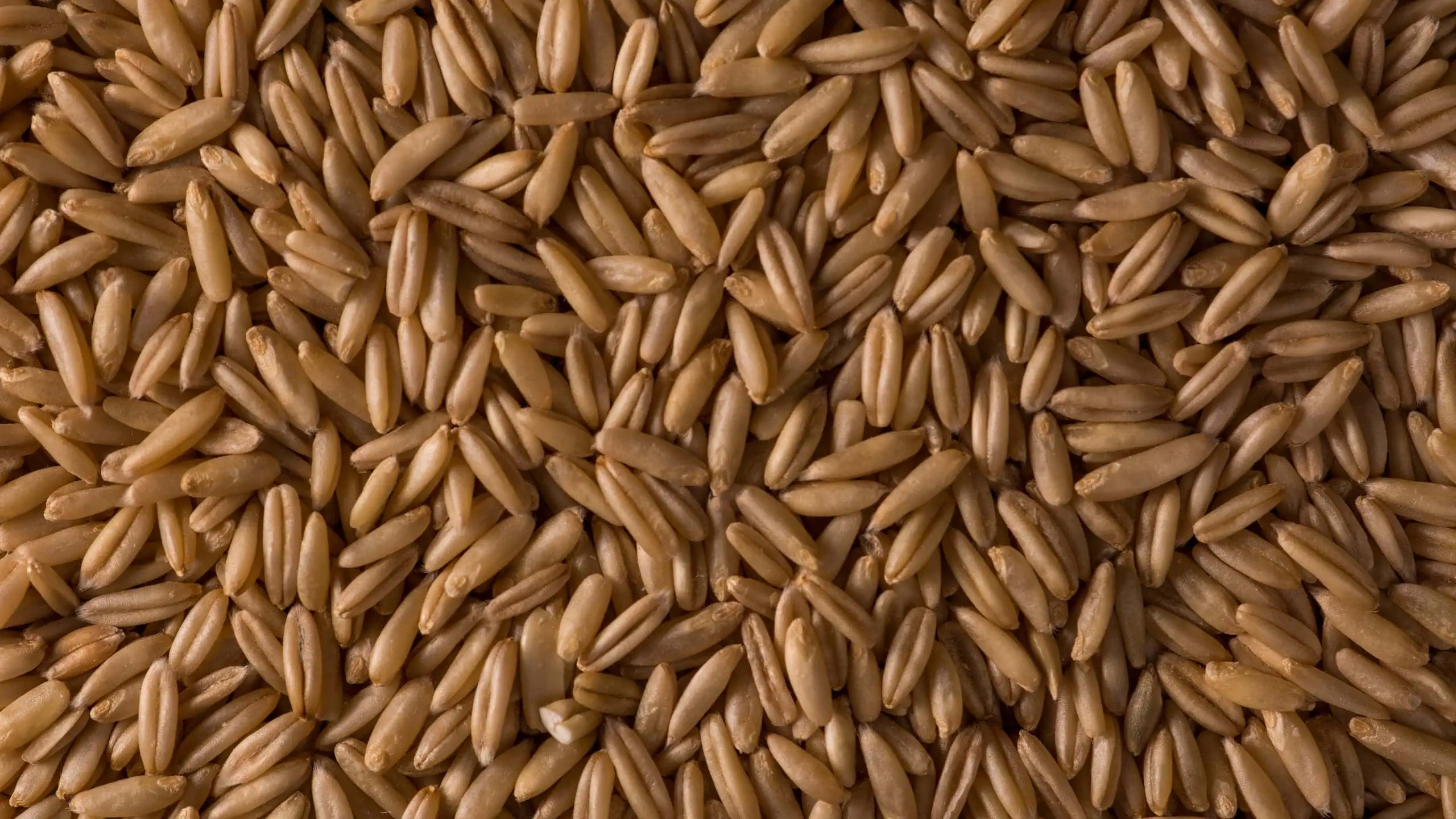 The health benefits of rye berries are contributed by their high quantity of fiber. Including rye berries in your nutritional regimen can significantly contribute to weight management. Apart from this, what are the other rye berries' health benefits?
Boost digestive health When you consume rye berries, you are consuming dietary fiber, which is greatly advantageous to the health of the digestive system by supporting the elimination of waste. Insoluble fiber can help add bulk to your stools, thereby aiding the regular movement of bowels and preventing you from experiencing constipation.
In addition, rye berries act as a potent prebiotic, improving the levels of good gut bacteria. Good levels of gut-friendly bacteria help improve the functions of the digestive system. Moreover, studies have shown that consuming rye berries may help improve the formation of gut microbes, which can boost metabolism, and protect the gut from harmful bacteria, due to its fiber content.
1. For the management of weight
If you are looking to manage your weight and drop a few pounds, then you know foods that contain fiber should be in your diet. Rye berries are a perfect fit for weight management because they are not only loaded with fiber, but they contain protein as well. The combination of these two nutrients can help boost satiety, thereby reducing the constant feeling of hunger.
One study shows that consuming bread made from rye can reduce the feeling of hunger for up to eight hours. This means its consumption can help prevent you from straying away from portion control and help you stick to your weight loss nutrition. Furthermore, when we compare rye berries to other refined grains, they possess a significantly lower glycemic index, supporting the prevention of spikes in blood sugar.
2. Prevention and alleviation of chronic diseases
Another one of the health benefits of rye berries is that they can aid the prevention of diseases such as some types of cancer. They contain powerful antioxidants and anti-inflammatory qualities, playing a significant role in eliminating harmful compounds such as free radicals in the body. The anti-inflammatory qualities that rye berries possess can also help to decrease the symptoms of chronic inflammation that are associated with some types of cancer.
Some research has established that the bioactive compounds that can be found in rye berries may help to protect the body from cancers associated with the breast and prostate. Additionally, rye berries can support better health of the heart by decreasing the levels of bad cholesterol and preventing the accumulation of plaque in the arteries. This can help enhance the prevention of stroke and several heart diseases.
3. Regulation of blood sugar
Rye berries are exceptionally beneficial to people who want to lower the levels of their blood sugar. In the fight against obesity and diabetes, consuming foods that can suppress hunger and support a reduced response to insulin is important. One such food is rye berries because they contain healthy amounts of fiber. Because the body can easily break down foods like wheat that are made up of small molecules easily, they can elevate insulin levels thereby leading to high blood sugar.
Rye berries, on the other hand, are made up of bigger molecules that take time to break down and as a result, have less effect on blood sugar levels. In addition to this, consuming foods made with rye berries can help reduce the chances of developing type 2 diabetes.
4. Can boost hair and skin health
Rye berries contain a truckload of nutrients that are beneficial to the skin. These nutrients include magnesium, which can help boost the overall appearance of the skin and help with skin sensitivity, and zinc which can support the repair of skin function and decrease irritation. In addition, they contain calcium and iron, which can help to reduce the symptoms associated with aging by reducing blemishes and wrinkles.
Rye berries' health benefits also extend to the hair as well. Because the berries contain magnesium, they can help boost longer hair. You can use the flour from rye berries as a shampoo to maintain healthy hair.
5. Can suppress unhealthy genes
When a child is born, he inherits the genes of their parents. The genes that a person inherits can make them more prone to some conditions than some other individuals. However, a change in diet and lifestyle can help reduce the chances of developing certain conditions. Eating healthier food options can help suppress harmful genes that can cause conditions like high blood pressure and diabetes. Some studies have shown that replacing wheat and other refined grains with whole grains like rye berries can help reduce the chances of developing hereditary diseases.
Conclusion
The benefits of rye berries are numerous, as they are a powerhouse of incredible and powerful nutrients like fiber, magnesium, zinc, and powerful bioactive compounds. Consuming rye berries can have significant effects on weight management, the digestive system, blood sugar level, and heart health.
Rye berries can be enjoyed in diverse ways such as in salads, soups, and pastries. So, next time you are thinking of a nutritious grain to add to your diet, consider including rye berries to reap the plenteous rye berries' health benefits.