You come to the gym hoping to lose weight and get that perfectly shaped body you only ever dreamed of. What happens next is after weeks of sweaty hard work, you lose the excess weight — but you still cannot afford to smile. Why?
How can you smile when you look in the mirror and find your skin sagging?
Worry not, because loose skin, while hard to reverse, is preventable. Read along to understand why loose skin occurs and discover the foods to tighten loose skin.
Jump to:
Factors and causes of loose skin
Truly healthy skin is elastic, firm, and hydrated. This is most noticeable when you can see that your skin is tight, plump, and glowing.
Loose skin or skin laxity occurs when there is a significant loss of collagen, elastin fibers, and hyaluronic acid. Collagen forms about ⅓ of the body's protein composition. It is like the glue that holds your body parts together and provides structure. There are plenty of collagen types in your body; the fourth type is mainly concerned with skin and infiltration. A significant loss of the body's collagen composition causes the skin to sag and become less flexible.
Natural factors that can cause loose skin, aside from sudden weight loss, include aging, menopause, and pregnancy.
Skin-tightening diet
Preventing the occurrence of loose skin depends mainly on your lifestyle. Remember that when it comes to being healthy, there is always a big emphasis on your diet. What goes in your body dictates the nutrients it can utilize to help the body function properly.
Below are other nutrient compounds you will need to understand to learn how to make the skin healthier and a list of skin tightening foods you can start eating now.
Essential antioxidants for a healthy and tight skin
Antioxidants eliminate free radicals that damage the cells over time. Below are some of the antioxidants that you will frequently find in skin tightening foods.
Healthy fats — Healthy fats or unsaturated fats bring the skin its youthful glow by retaining its hydrated, firm, and flexible state. The omega-3 fatty acid is a well-known example of this fat. It reduces inflammation and also helps prevent skin cancer.
Vitamin A — Vitamin A contributes to cell growth. Animal-sourced vitamin A is called Retinoids, while those that come from plants are called beta-carotene.
Vitamin C — Vitamin C helps in defending your skin from oxidative sun damage, therefore slowing the signs of aging. It is also active in boosting collagen formation.
Vitamin E — Vitamin E promotes healthier skin, eyes, and stronger immunity. It may help reduce the damage brought by UV exposure to the skin.
Zinc — Zinc acts like an antioxidant which also helps protect skin from sun damage. It also helps in skin restoration and healing after injury.
15 Best foods for skin tightening
1. Avocado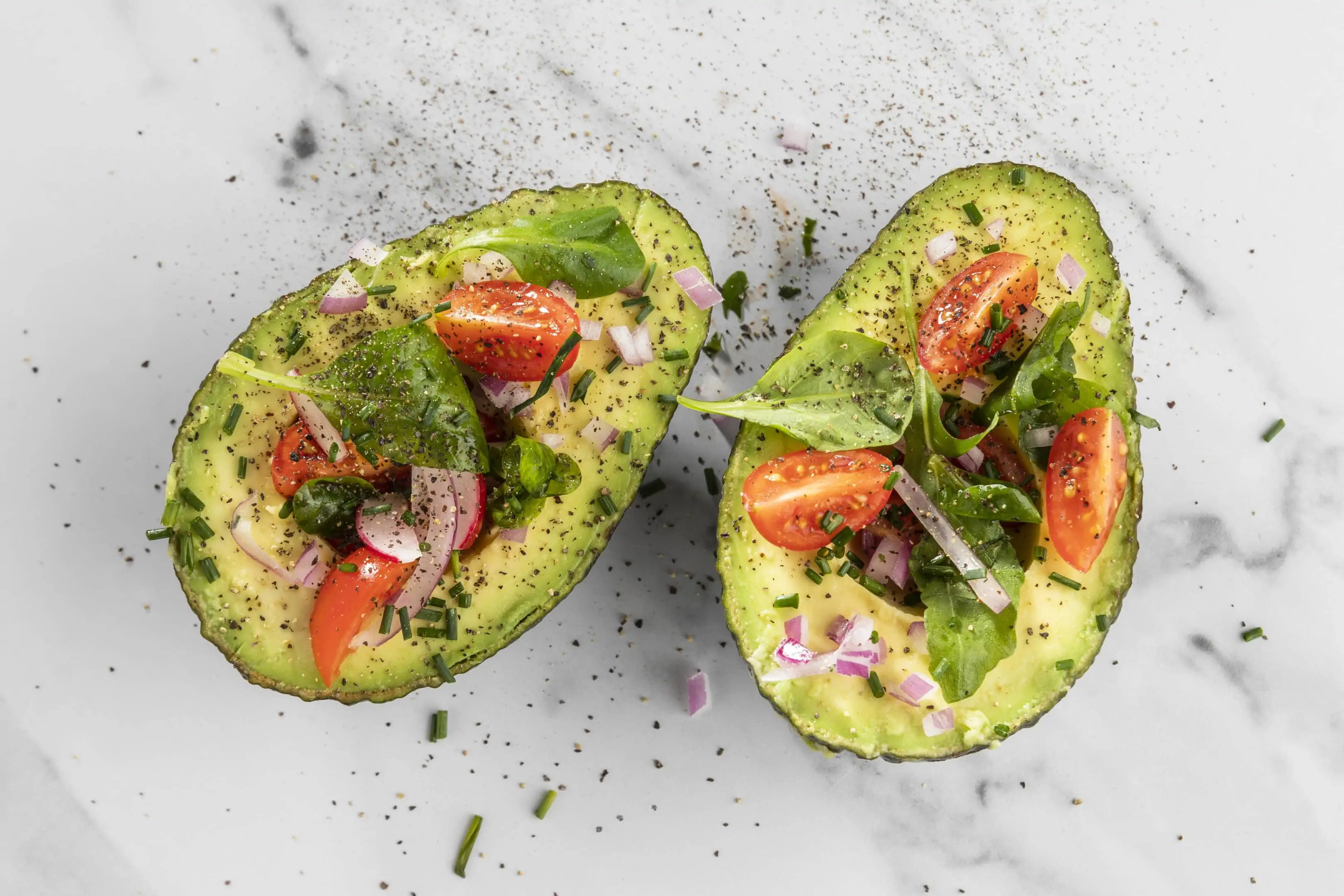 Avocado may probably be one of the most popular fruits in a social media-worthy diet. There is a good reason for this aside from the aesthetic purposes coming from your avocado toast.
This delicious fruit contains healthy fats, meaning consuming avocado keeps skin supple and hydrated. It also contains Vitamins C and E.
2. Beets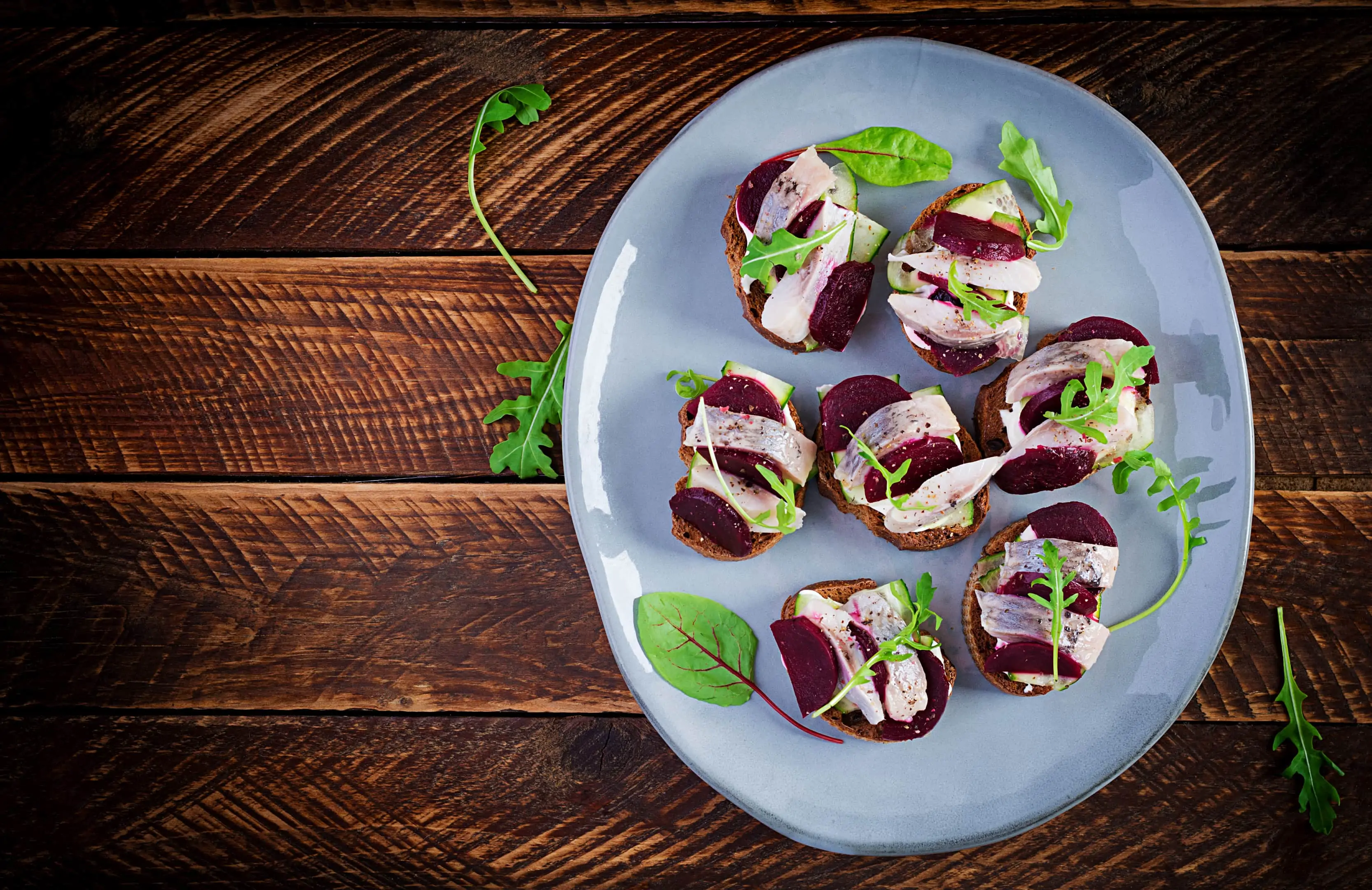 Beets are highly concentrated antioxidants and include Vitamin C and Vitamin A in the form of carotenoids. Beets help in detoxification as well as anti-inflammation. Once puffy and inflamed skin appears smoother and firmer.
Beets also contain folate, a nutrient that is also known as folic acid, only that it is found naturally on foods. Folic acid is responsible for the healthy growth of the cells.
3. Bell pepper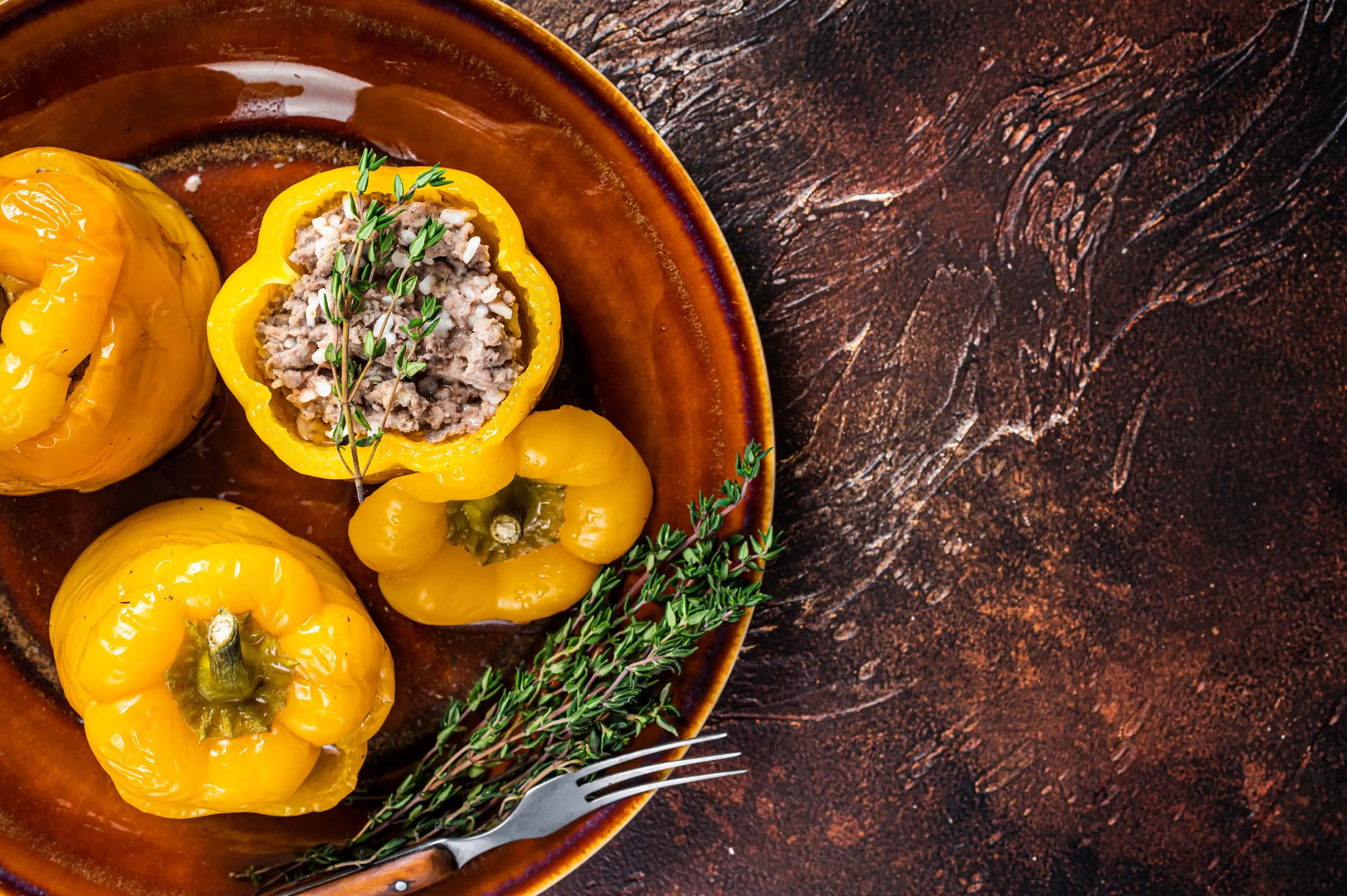 Bell pepper is a powerful source of two vitamins important for the skin, Vitamin C and Zinc. It also contains the antioxidant Vitamin A in the form of beta carotene, which is evident in its warm, reddish hues.
Put sliced bell peppers in your main course dishes and salads. A pizza fan? Bell peppers are perfect! Raw or cooked, these sweet, colorful peppers are going to elevate your next meal.
4. Broccoli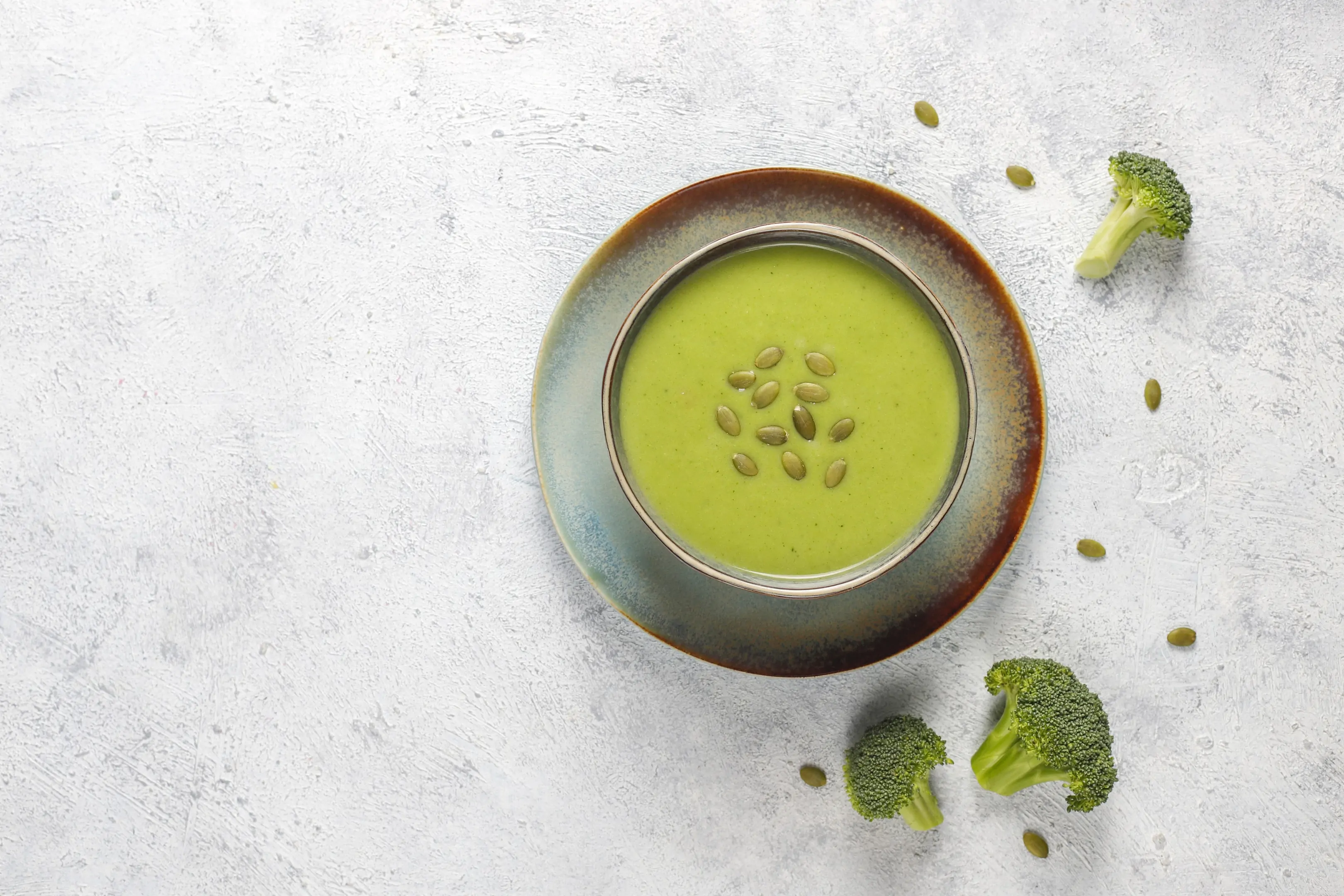 Broccoli is a powerful source of Vitamins A and C. It also has selenium which is a mineral that aids antioxidants in its functions as a skin protector. Broccoli even contains lutein, which is a type of carotenoid; it converts to Vitamin A and is associated with reducing the risks for skin cancer.
5. Brussel sprouts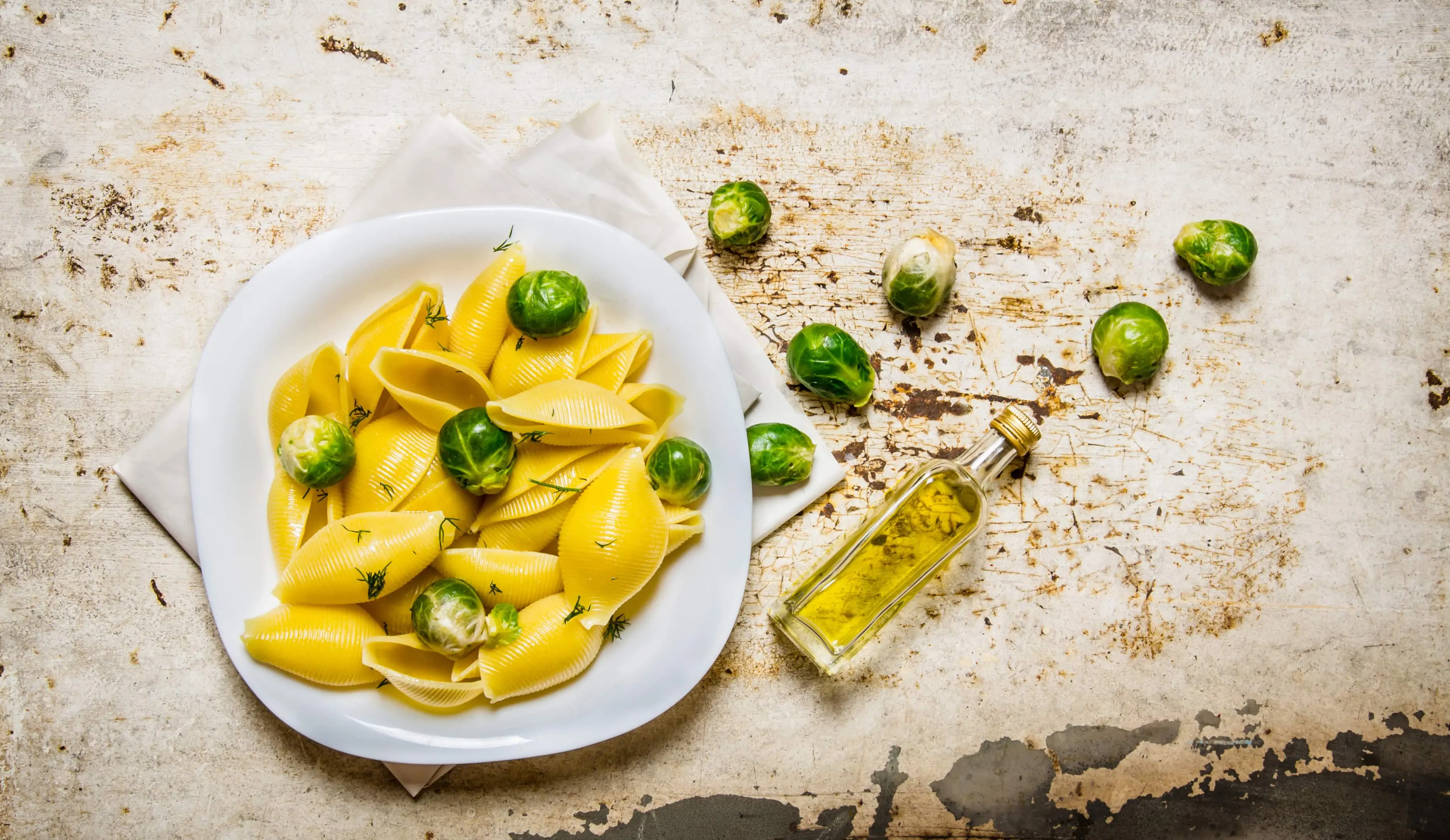 Brussel sprouts contain high levels of antioxidants, including Vitamin C. It is also a source of omega-3 fatty acids. Brussel sprouts can help reduce oxidative stress, making them good for the skin.
6. Carrots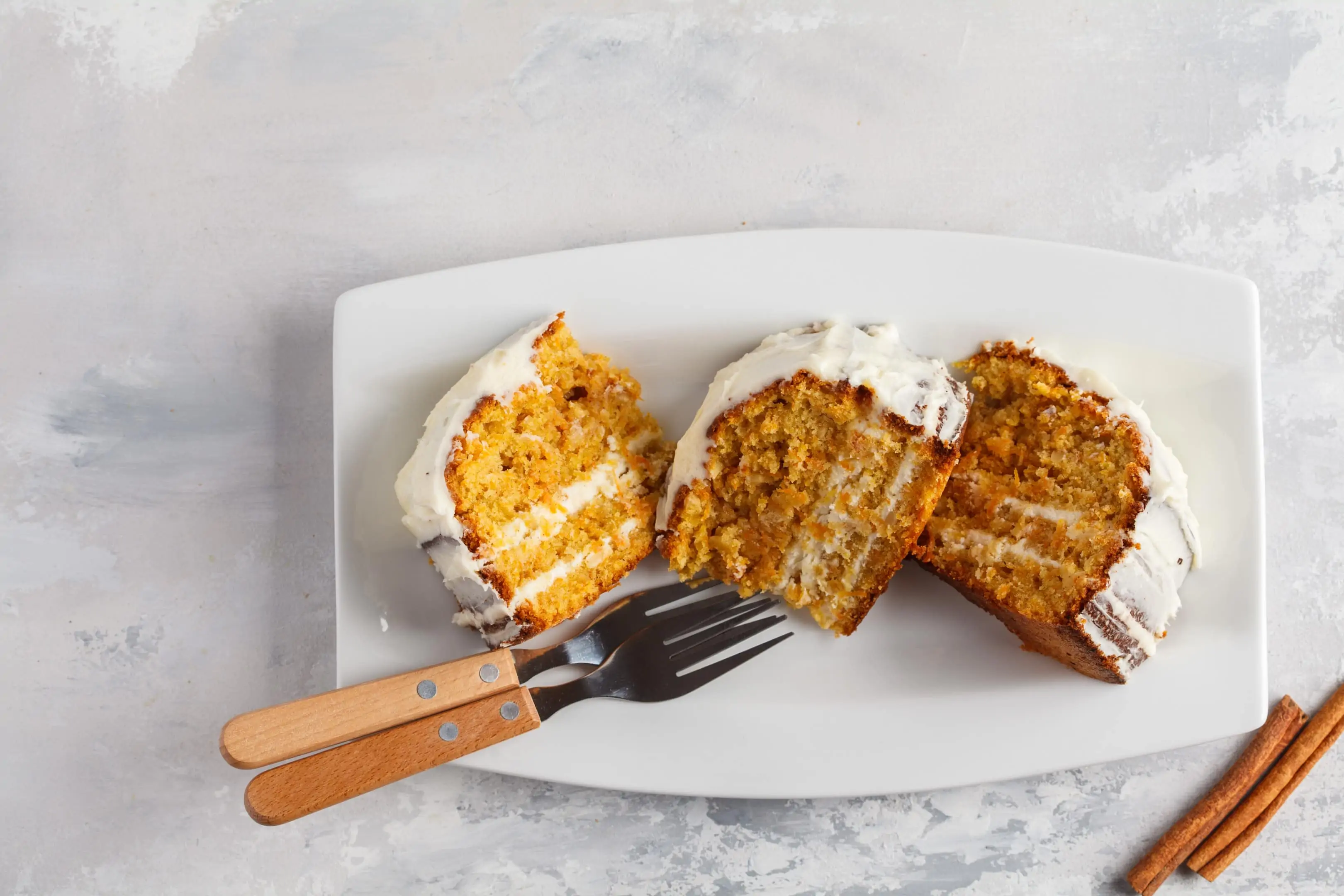 Remember carotenoids when you think of carrots. Its warm, orange color is attributed to the Vitamin A it contains in the form of beta carotene.
Whether you eat it straight from the fridge or cooked, it is a sure source of antioxidants. Just consume carrots in moderation, or you can risk having your skin look like the color of carrots.
7. Citrus fruits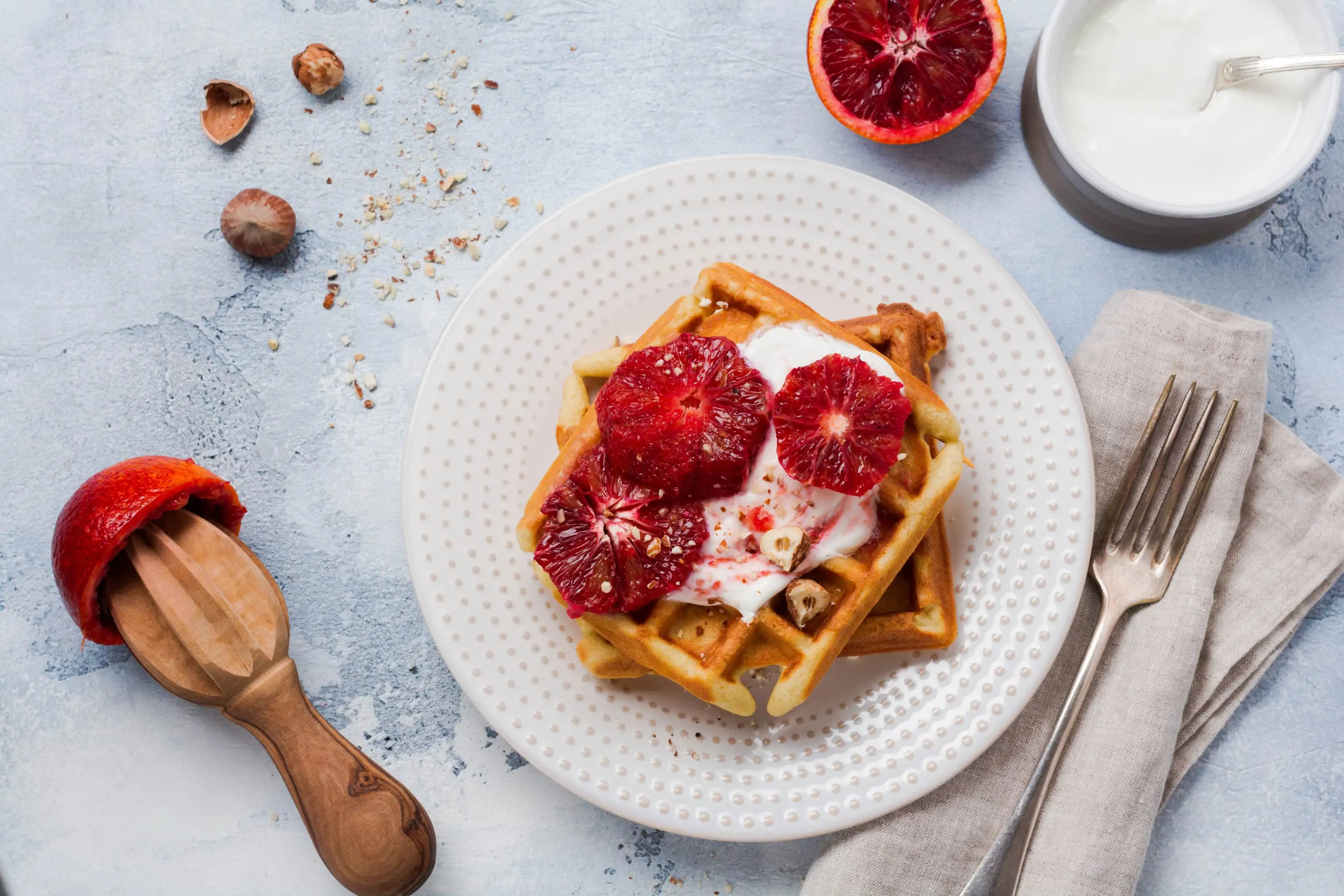 Just think that C is for citrus and collagen. Citrus fruits are often synonymous with Vitamin C. Lemons, limes, oranges, and all those sweet, sour, and refreshing zesty fruits are important in maintaining healthy skin.
Tangerine is an honorable mention because aside from Vitamin C, it also contains small amounts of selenium and zinc.
8. Dark chocolate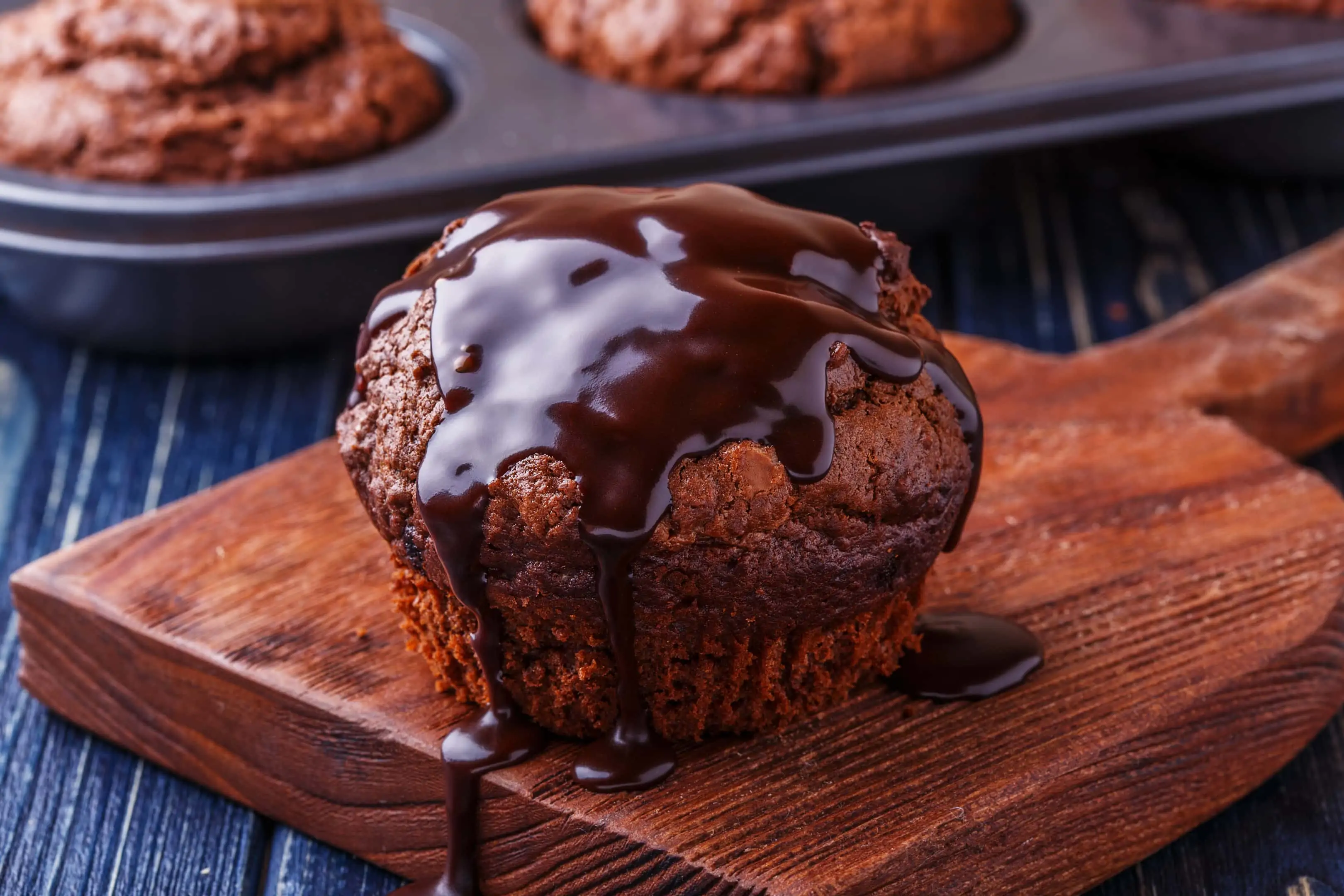 You cannot leave out desserts, and if you are looking for a healthy option, dark chocolate is always available. Cocoa is high in antioxidants and helps in hydrating the skin. It can also contribute to smoother and less sensitive skin.
Pick dark chocolate brands that have at least 70% or more cocoa. Stay away from added sugars.
9. Fatty fish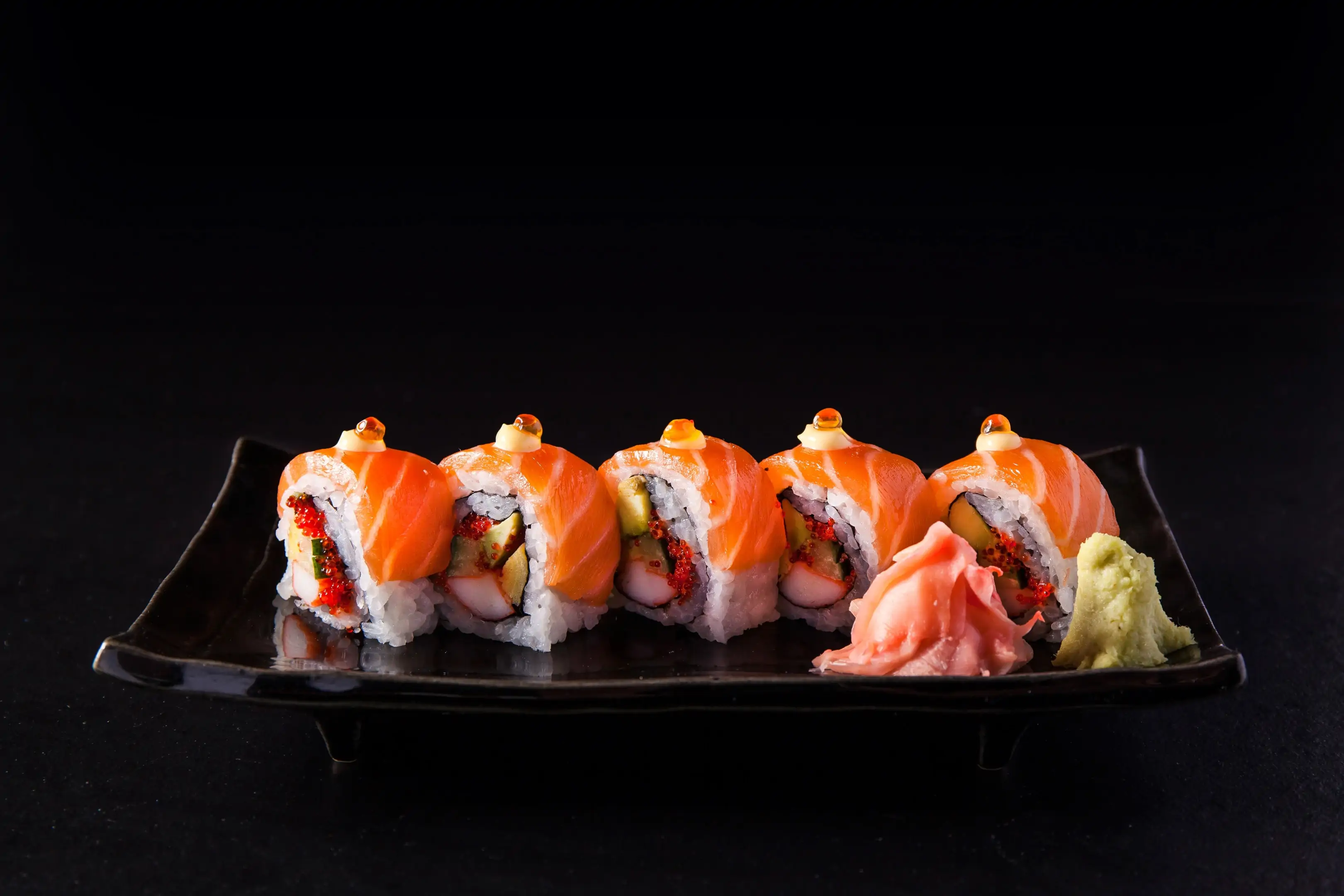 You guessed it right. Fatty fish are excellent sources of healthy fats like omega-3 that prevents skin dryness. Consequently, it helps reduce inflammation, preventing redness and acne. It also contains Vitamin E and Zinc.
Fatty fishes like salmon, tuna, and herring are also powerful sources of protein. Protein is needed in collagen building and keeping the body in shape. However, the parts of these fishes that are highest in collagen often go unnoticed. These parts are the head, eyeballs, and scales.
10. Legumes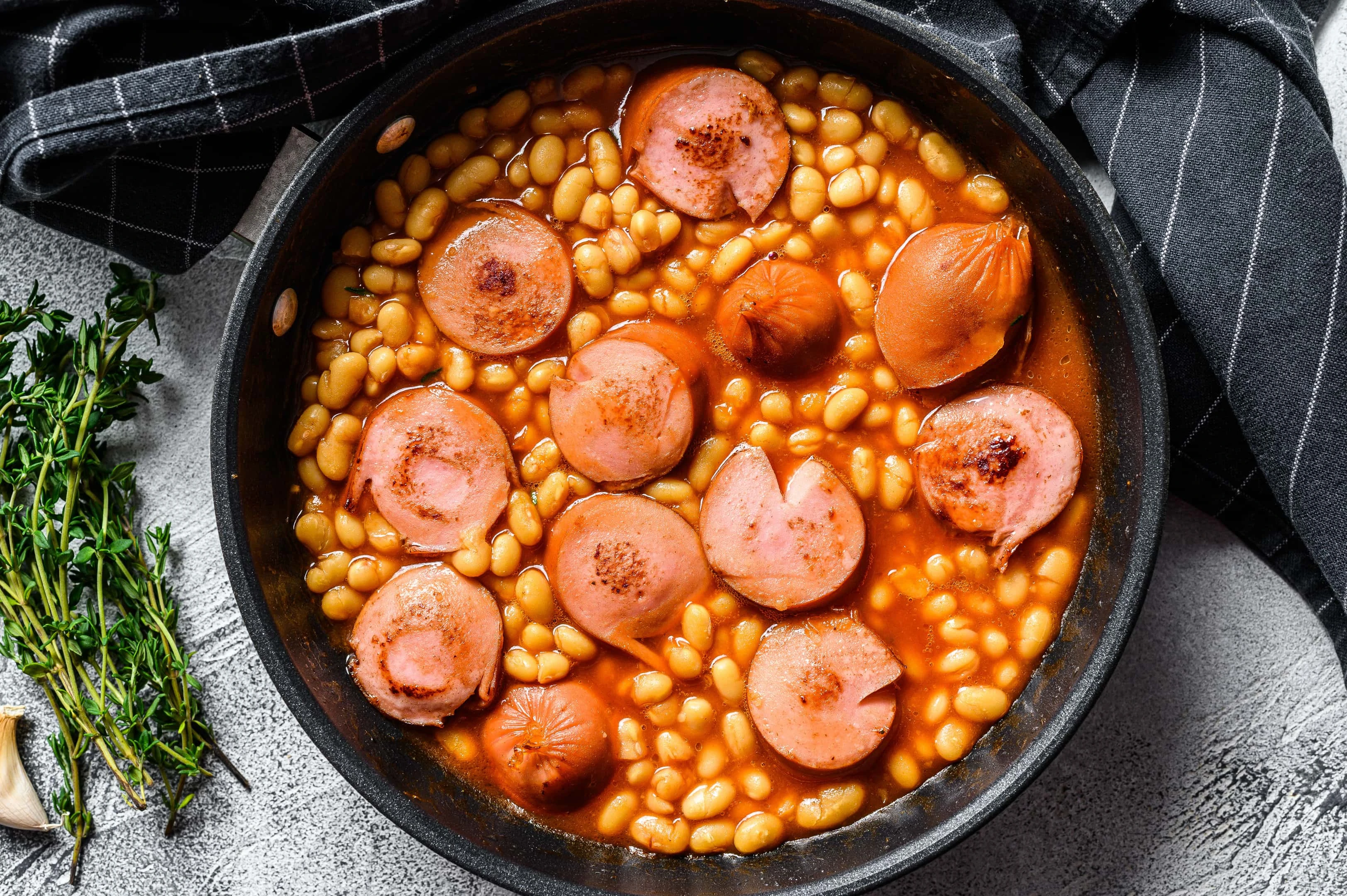 Legumes are filled with high amounts of fiber, as well as anti-inflammatory properties and biotin. Biotin or Vitamin H is an essential B complex vitamin that converts food into energy. It is responsible for maintaining healthy skin and its youthful glow.
11. Oysters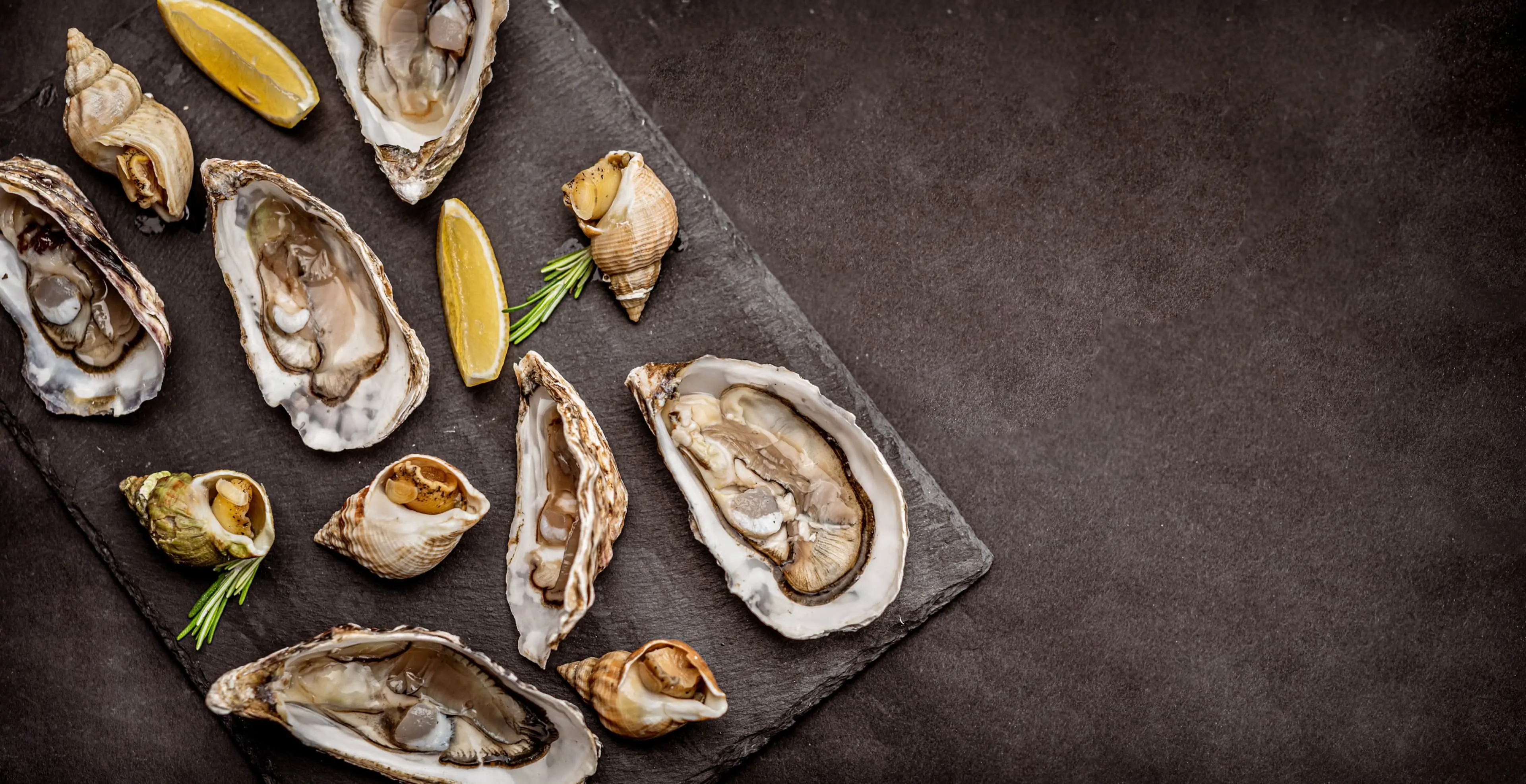 If your fish choices are limited, but you still crave the taste of the sea, oysters are excellent options. Oysters contain zinc and selenium. They are also richly loaded with protein and healthy fats.
Make sure to eat oysters only when it is well-cooked, or you may risk getting bacterial infections.
12. Soy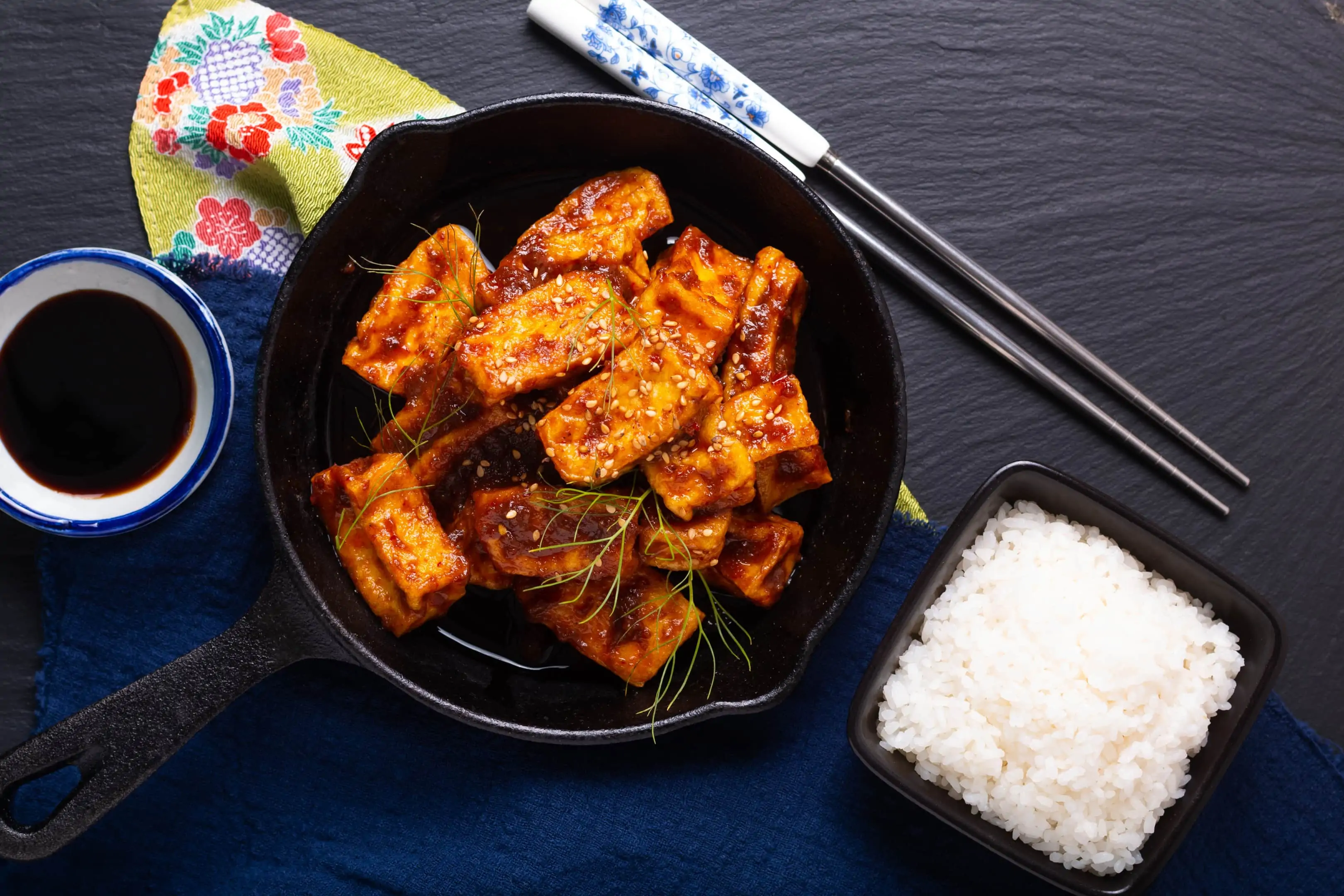 Soy contains phytochemicals or plant chemicals like Isoflavones which have antioxidant and anti-inflammatory properties. These chemicals help protect the skin from UV radiation. Aside from this, soy may also help in skin hydration and collagen building.
The health benefits of soy can be consumed through dishes containing tofu, soybeans, and soy milk.
13. Sweet potatoes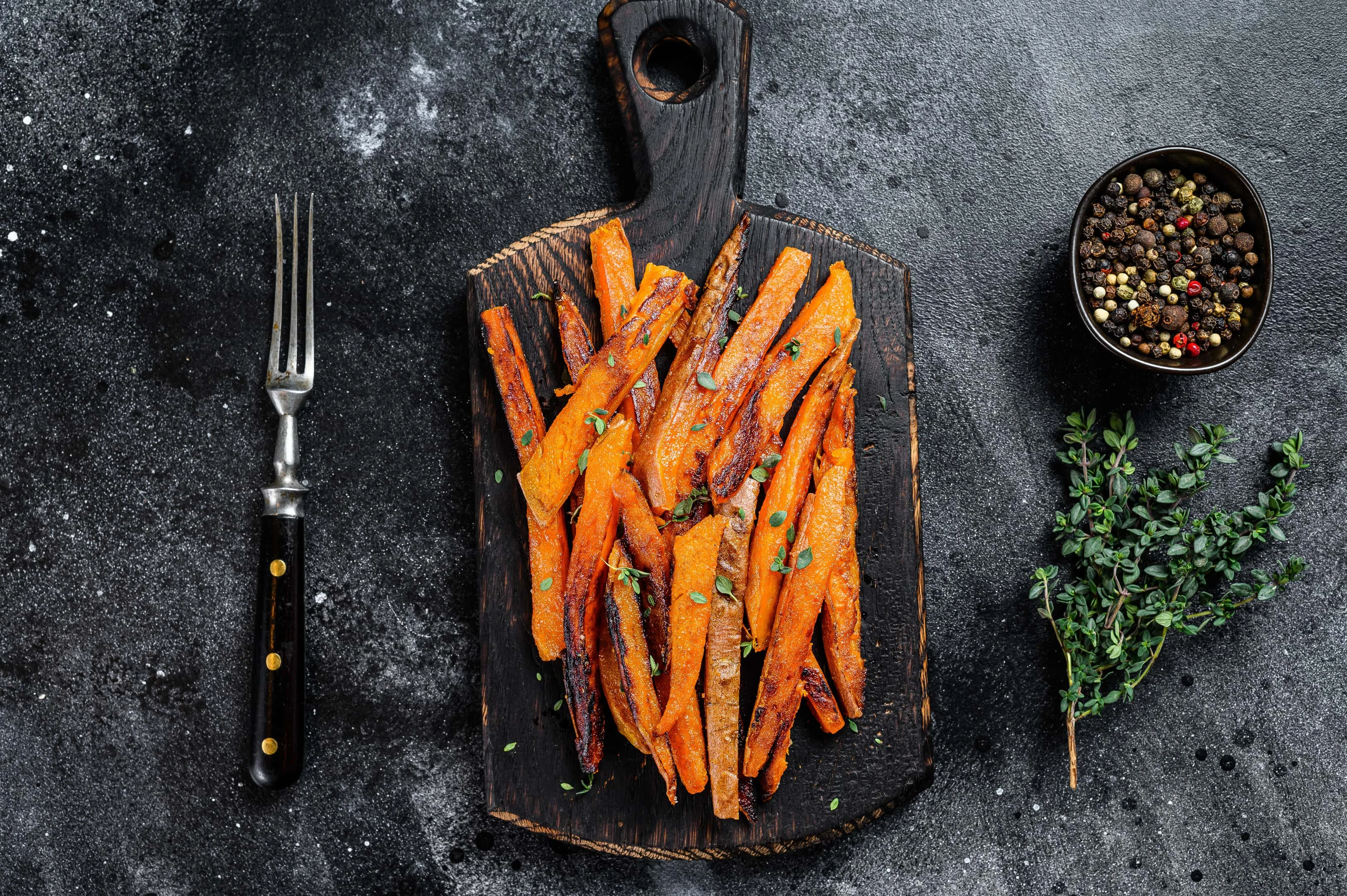 Sweet potatoes are filling and delicious, enough to replace a full meal, especially when you are on a strict diet. It has Vitamin A as well in the form of beta carotene. The warm, orange color can contribute significantly to a healthier skin complexion.
14. Tomatoes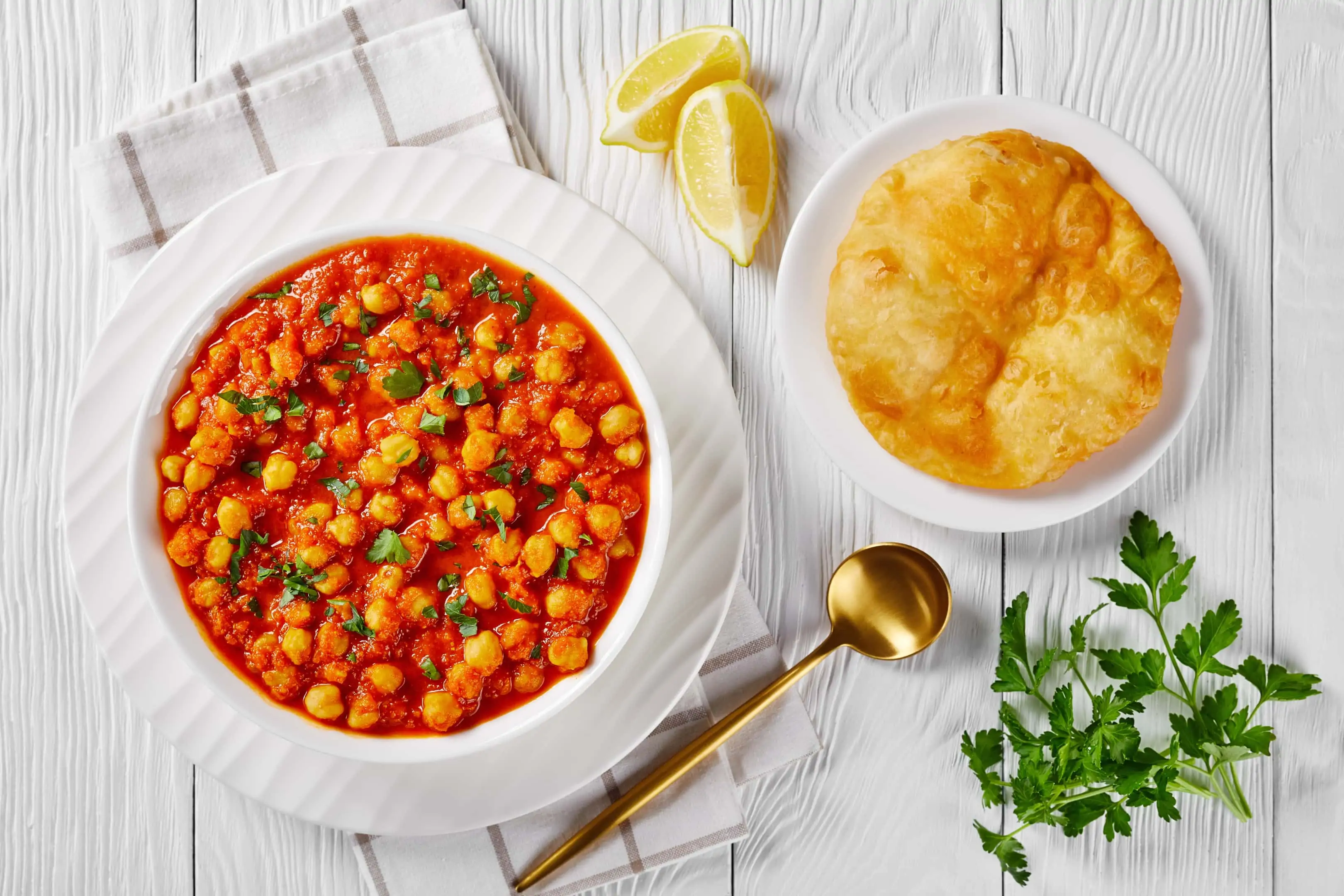 Tomatoes are known to be significantly healthier when cooked, so incorporating them in dishes other than salads is the best way to go. Tomatoes contain Vitamin A (beta carotene and lutein). Lycopene, a powerful antioxidant, is also popularly known to be found in tomatoes.
Pairing foods rich in carotenoids like tomatoes with healthy fats like cheese will increase the body's ability to absorb the benefits they offer.
15. Walnuts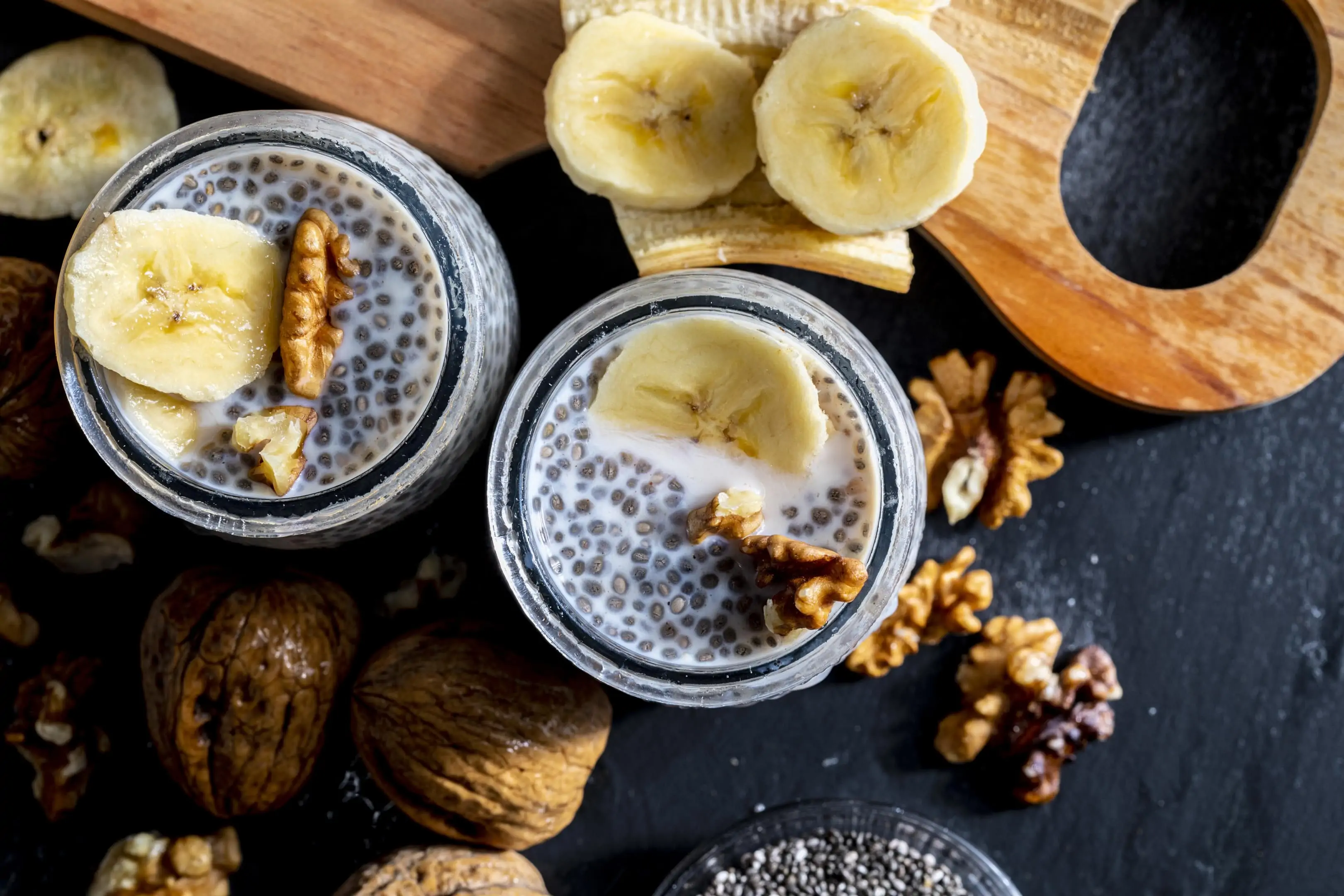 Walnuts contain omega-3 fatty acids, Vitamin E, and zinc. They also contain a small amount of selenium.
Walnuts are great snacking options, along with other healthy nut choices. It is also easy to incorporate in any dish as an ingredient or garnish.
Other ways to tighten skin
Apply firming products — Firming products can help when the skin laxity issue is a minor one. For instance, most firming products are applicable for facial use.
Exercise accordingly — When you lose weight and notice your skin sagging, it is most probably due to losing fats. If you think the result is unsightly, then consider replacing the fat you lost with muscles. Through weight training and endurance exercises, you can build your muscles and get a fit, healthy body shape.
Get a massage — Fibroblasts cells aid in producing connective tissues like collagen and elastin. This cell is stimulated and conditioned to function properly through massaging, thus evoking an anti-aging response and keeping the skin firm.
Consider non-surgical procedures — Non-surgical procedures take a short while to be performed, so expect that the results will be subtle. These procedures only cause temporary redness and swelling from heat devices that boost collagen and elastin production.
Conclusion
A healthy lifestyle and diet are key to having the skin you dream of. It doesn't need to be flawless. It only needs to be in its natural, tight shape. By incorporating these foods to tighten loose skin, you can now worry less, live more.