Snow peas are a staple to many cuisines around the world, especially in Chinese cooking. It's a popular choice for many dishes because of its versatility. You can eat it raw by adding it to your salad, or spice up your usual meals by cooking it. However, what most people don't realize is that snow pea leaves can also be eaten!
Technically, almost everything in snow peas is safe for human consumption, including the vines and the thin leaves. People nowadays often overlook these things and miss out on a whole lot of nutrients!
Sit back and keep on reading as we present you with all the things you need to know about snow pea leaves nutrition and why it is good for you.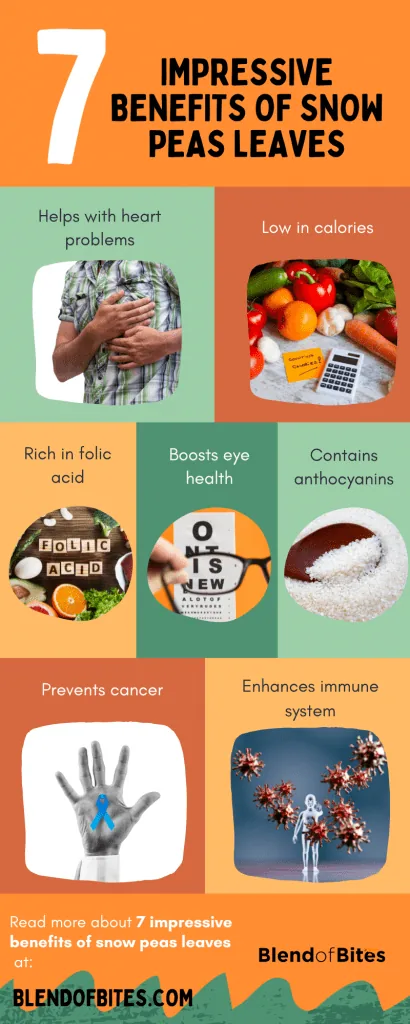 Jump to:
What are snow pea leaves?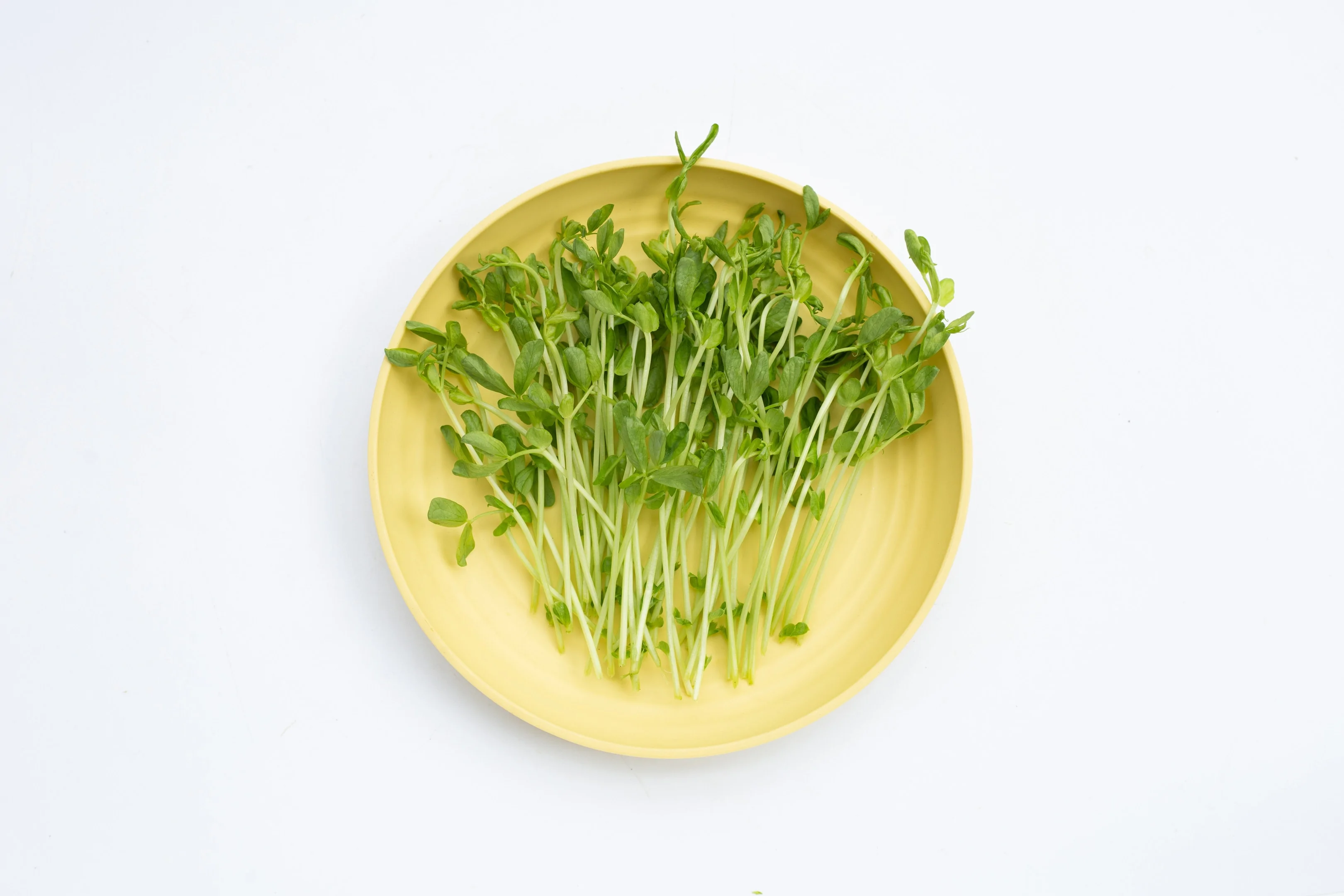 Snow peas are a variety of legumes, and it is the fruit or a seed of a plant in the Fabaceae family. This vegetable is distinctively known for its wide and flattened pods with small peas inside. The leaves are collected when the peas are still growing from the flowers.
The flavor is similar to snow peas but with a unique zing to it. What's also interesting about snow peas is that they taste better when you harvest them while the peas are still young. Matured snow peas are tougher to chew and stringy when you bite into them. In contrast, a lot of people prefer the younger ones as they are crisp and tender enough for eating.
These tender greens are enriched with many vitamins and minerals that our body needs to function every day. If you're looking for some green substitutes to your usual meals, consider trying snow pea leaves!
Origin and history of snow peas
Aren't you wondering why snow peas are named like that? Well, two theories answer this question. Many people claim that it is called that because when the light shines through the pod, it appears white as if it reflects the light. However, others argue that it is because snow peas grow very early in spring that the cold or frost doesn't bother the plant's growth.
Snow peas are believed to originate somewhere in Europe during the 17th century. Eventually, it made its way to Asia, and it has become a staple component in many Oriental dishes.
An American plant breeder named Calvin Lamborn made a variety of pea plants in 1979. He crossbreeds garden peas with snow peas and created a plant called "sugar snap," which became famous after its creation.
7 impressive benefits of snow peas leaves
1. Helps with heart problems
Snow pea leaves have several characteristics that will help prevent the risk of chronic illnesses like heart complications. Studies have shown that these antioxidants play an important role in lowering the risk for coronary heart disease. This vegetable also contains antioxidants that can ease the effects of heart problems such as inflammation in some parts of the body.
Since this vegetable is rich in vitamin C, it will help you balance your cholesterol levels. While cholesterol is usually safe for the body, too much of it can cause buildup in your arteries. It can slow down the blood flow into the heart.
2. Low in calories
If you're watching your weight, this plant may help because snow pea leaves are low in calories! This can be a great way to begin your weight loss journey. It makes you feel full and prevents you from unnecessary eating. If you receive fewer calories than you burn, you'll lose weight in no time!
3. Rich in folic acid
Folic acid may seem foreign to you, but you've probably heard of it before! Folic acid, also known as vitamin B9, is an essential nutrient for brain performance. If you're having mental health issues, eating foods rich in folic acid might help you manage the symptoms. It will aid in balancing the chemicals in the brain to improve your mood and emotions.
This nutrient is also great for pregnant women or those who are planning to get pregnant. Folic acid will prevent congenital disabilities like anencephaly or spina bifida. Also, it promotes the healthy development of the baby in the womb.
4. Boosts eye health
Most of us depend on our eyesight to see and make sense of everything around us. Do you know that about 80% of what we perceive comes from our eyes? That's why it's essential to invest in taking care of your eye health! Leafy greens like snow pea leaves prevent eye-related illnesses.
They contain carotenoids which are some healthy antioxidants that your body needs to prevent macular degeneration. Snow pea tips nutrition also includes vitamins A and C, which play an essential role in keeping a healthy retina.
5. Contains anthocyanins
The anthocyanins in a snow pea plant are only found in the leaves. These nutrients are a part of a phytochemical group called flavonoids. They are known for their anti-inflammatory properties that prevent oxidative damage from free radicals in the body. What's great about anthocyanins is that it offers multiple benefits such as improved cardiovascular health, cognitive function and can also assist with obesity.
6. Prevents cancer
Another health benefit found in snow pea leaves is their ability to prevent or reduce a person's risk for certain types of cancers. As mentioned earlier, this vegetable contains folates, carotene, and antioxidants. These three chemoprotective agents work together to protect the cells and keep them from developing illnesses.
The antioxidants will deal with the free radicals from causing harm to the cells. On the other hand, folates will produce cells to protect the DNA against damages. Lastly, carotene promotes healthy cell growth.
7. Enhances immune system
Combining all the benefits stated above, we can say that snow pea leaves can help improve a person's immune system. When you're immunocompetent, you'll have low chances of catching diseases, better bowel movement, and you perform well with your daily activities.
However, it's important to note here that not being sick is not usually a sign of good immunity. What you need to keep an eye for is how well your body responds when you feel unwell. If it only takes you days to recover, then you have an excellent immune system.
How snow pea leaves can affect the skin
If you're looking into some natural ways for your skincare routine, eating snow pea leaves can help you attain that glowing skin you always wanted. These leafy greens are rich in antioxidants which help the body fight off free radicals that damage cells. The antioxidants in snow pea leaves reduce inflammation which allows the skin to repair itself and improve elasticity.
Another snow pea leaves benefit also includes the brightening of the skin. It is rich in Vitamin C, which plays a vital role in collagen production in the body. It prevents the skin from sagging and gives that youthful-looking complexion. It will also help eradicate those stubborn dark spots and lighten some hyperpigmentations.
The nutritional component of snow pea leaves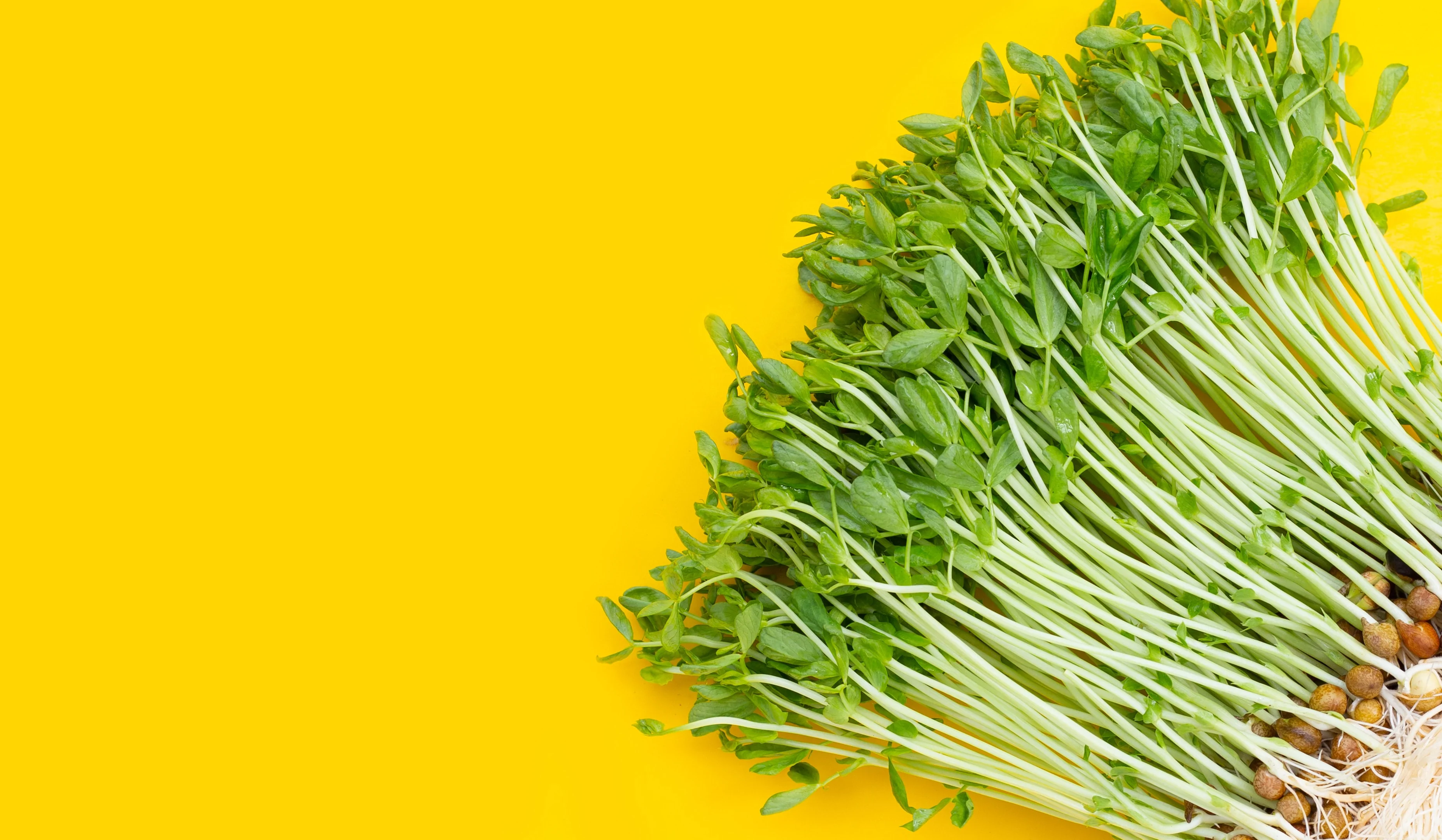 For every 100 gram serving of snow pea leaves, you'll get a 115% vitamin C that lowers your chances for chronic illnesses and strengthens your immune system. A hundred-gram snow pea leaves also contain 51% vitamin A which protects your eyes and enhances bone health.
This vegetable will give you 2 grams or 8% fiber that will help you have better bowel movements and boosted digestive health. As mentioned earlier, snow pears have low calories. Snow pea leaves are the perfect vegetable for you if you want to have something delicious while watching your weight. Lastly, for 100 grams of snow pea leaves, you'll get 2% fat which will help your body to develop good fatty acids for your overall health.
How to cook and prepare it
Snow pea leaves are usually available in leading grocery stores. However, if you want fresher and cheaper ones, go to the farmer's market or Asian stores. Make sure to pick those that look vibrant with no signs of wilting. Remember that the smaller and thinner it is, the more tender and sweeter the vegetable is!
There are a lot of ways that you can cook snow pea leaves. However, just like with every vegetable, you'll lose some of its micronutrients if you cook it. That's why some people choose to eat it raw, which is completely fine, and we even recommend it for you! For some people that can't eat raw veggies, you can try stir-frying the leaves with some thinly sliced garlic cloves, some avocado oil, and salt to add flavor.
Remember that snow pea leaves will be done before you know it, so keep an eye on them on the stove!
The best time to eat peas
You can eat leafy vegetables like snow pea tips any time of the day. However, you can make the most out of your meal if you take it in your breakfast. Start your day right with some tender greens! Snow pea leaves nutrition contains vitamins, minerals, and antioxidants that will surely provide you with energy to get through the day.
According to Harvard, an average adult should consume two to three cups of vegetables every day. However, since leafy greens aren't that dense, you'll need at least two cups of greens to meet the nutritional requirements of a single cup of vegetables.
It's important to mention here that the nutritional value of snow pea leaves cuts to half when you cook them. If you want to get all the healthy goodness, snow pea tips are better eaten raw.
Safety concerns and snow peas
Snow peas are usually safe to eat. However, they are a part of the legume family, a common allergen among children and adults. If you're allergic to peanuts (a type of legume), you may want to talk to your doctor first before eating snow peas. Although it would be rare that you'd also develop an allergic reaction to other legumes, it's important to be safe, just in case.
Fresh produce like snow peas are also vulnerable to parasite contaminations, which can lead to food poisoning. Make sure to get your snow pea leaves only at your trusted market or stores. The infestation of these harmful pathogens occurs because of poor hygiene during the production and transportation of the goods. Wash your veggies carefully and thoroughly before eating them, especially if you plan to consume them raw.
Conclusion
Nowadays, more people are leaning towards plant-based diets. It is good that people are now conscious about their health and the food they consume. If you want to live healthier, why don't you start with snow pea leaves! They are full of nutrients, delicious, and easy to cook.
People usually underestimate just how snow peas can contribute to your well-being. However, now that you know what makes snow pea leaves nutrition, go and buy yourself some! To make the most out of the vegetable, you should also practice healthy living. This includes getting enough sleep, getting properly hydrated, and regular exercises.
Start a healthy lifestyle today and experience the beneficial properties of snow pea leaves!