If you read food labels at the back of products, soy lecithin is probably one ingredient you have encountered many times. It's impossible not to since it's perhaps the most widely used and known food additive.
While it's popular, there are several questions surrounding soy lecithin, such as is it made of organic soy or not?
Jump to:
Getting to know soy lecithin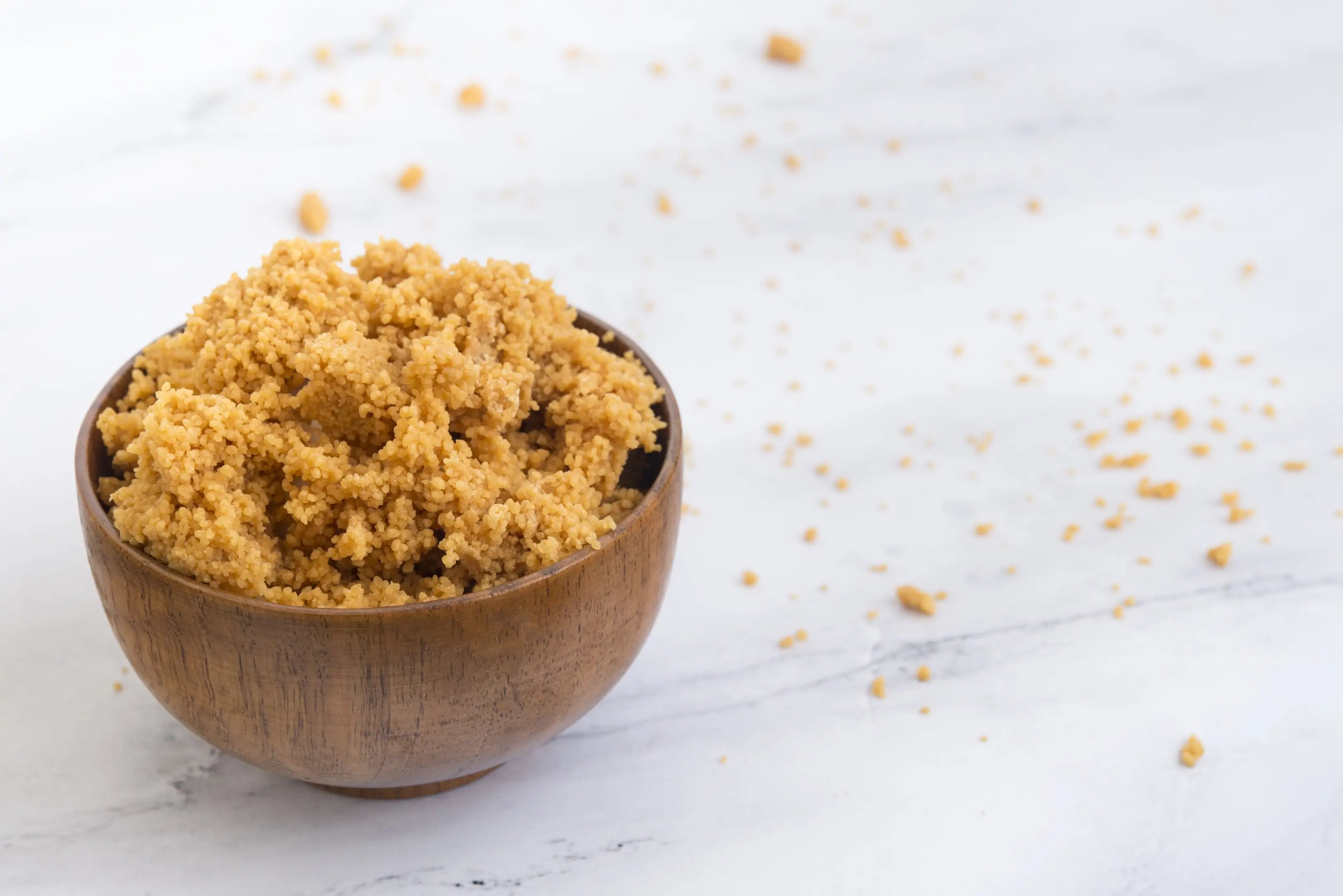 Soy lecithin is essential when it comes to the health of your body's cells. It can be extracted from marine sources, cottonseed, milk, sunflower, and rapeseed. It is commonly purchased as a liquid, but you can also find it in granules.
One of the primary uses of soy lecithin is its emulsifying properties. When lecithin is added to an equation, it breaks down the oil into smaller particles — or emulsification — making the oil droplets easier to digest and clean.
Soy lecithins contain only traces of soy protein, which leads researchers to believe that it won't trigger allergic reactions to the vast majority of soy-allergic consumers. It does not have sufficient soy protein residue.
The soy allergens found in the protein fraction are removed in the manufacturing process. The Institute of Agriculture and Natural Resources said that several allergists don't even advise their soy-allergic patients to avoid soy lecithin when included in food products entirely.
Nutritional facts of soy lecithin
Often, soy lecithin is extracted from soybean oils. A single ounce (28 grams) of soy lecithin may contain the following nutritional information and content; 28 grams of fat (1438 milligrams of omega-3 fatty acids and 11250 milligrams of omega-6 fatty acids), 214 calories, 51.5 micrograms of vitamin K, 98 milligrams of choline, 2.3 milligrams of vitamin E.
Some researchers found that fresh phospholipids administration can replace your damaged cell membranes and restore their function and structure. It is called lipid replacement therapy, which helps improve diabetes symptoms, fatigue, metabolic syndrome, and degenerative diseases.
The benefit of soy lecithin for the skin
Soy lecithin, aside from being jam-packed with antioxidants, can exhibit and display emollient properties. Acting as a natural humectant, soy lecithin can assist in keeping your skin moisturized, hydrated, and nourished.
This particular fat contains vital fatty acids and a tiny amount of minerals and vitamins that can help give the skin more youthfulness and vibrance. This is just the beginning of soy lecithin benefits for the skin.
With its hydrating and moisturizing powers, soy lecithin is now being used in some cosmetic and beauty products. Several people take soy lecithin capsules with a clear vision and desire of improving the complexion of their skin as it stimulates and tones others parts and areas of the body.
This type of lecithin is also widely used in treating acne and eczema. However, there is still not much evidence to support this.
Soy lecithin is used in cosmetic and skincare products today, not only due to its skincare benefits but also for its close resemblance to our skin's membrane structure. It is also said to help in the cell regeneration and renewal process, making the skin healthier and more beautiful.
The beauty benefits of soy lecithin come from its high content of linoleic acid. This acid is an established way or method of treating blemishes, acne, and dark spots. Having a deficiency in linoleic acid leads to dull, dry, and flaky skin.
Aside from linoleic acid, soy lecithin contains other essential fatty acids needed to form and maintain the protective barrier around your skin.
1. Hydrates the skin
Dehydration can result in itchy and dull-looking skin. It also may lead to an uneven tone and complexion. Dehydrated skin is mainly caused by lifestyle choices, unhealthy diet, and external elements — such as seasonal changes and the weather.
Lecithin is known for preventing natural level transepidermal water loss. Lecithin contains hydration factors that can treat dry skin, and help enhance the appearance of damaged or dry skin, restoring suppleness and diminishing flaking.
Regular application of a topical product with lecithin can correct imbalances related to dry skin conditions, such as psoriasis and neurodermatitis. Moreover, soy lecithin is known to be hydrophilic, attracting water and helping to keep your skin hydrated.
2. Acts as an emulsifier and penetration enhancer
Numerous skin care formulas have oil in water, which means they need emulsifiers to bind the small molecules of oil to the large water molecules. Lecithin serves as an emulsifier for many skincare products, tying together the water and oil molecules and preventing hydrophilic (water) and hydrophobic (oil) from separating.
Aside from being an emulsifier, soy lecithin also serves as a penetration enhancer. Accordingly, lecithin can deeply penetrate through your skin layers, giving way to or enhancing the penetration of other active substances.
Soy lecithin is loaded with moisturizing, nourishing, and anti-aging properties and can be found in skin care products such as primer, foundation, lip gloss, cleanser, lip balm, face cream, face mask, and body lotion.
3. Moisturizes the skin
With its high linoleic and oleic acid levels, soy lecithin can help put moisture back in your skin. Other than that, it is said to help the skin keep moisturized for a longer time.
The active ingredient present in skincare products is released slowly but evenly in the skin. It is due to the existence of phospholipids in lecithin, which binds with keratin — the protein of the skin.
In the world of cosmetics and skincare, phospholipids work as a skin-identical and an emollient ingredient. It creates liposomes, which are small spheres surrounded by phospholipid bilayers, explicitly created to carry some active ingredients and assist in its absorption.
The linoleic acid content of soy lecithin also contributes to its moisturizing properties.
4. Repairs and protects the skin barrier
One of the most significant soy lecithin benefits for skin is its ability to repair the skin barrier. If this is disordered or a bit unstable, your skin will have an undesirable feel and appearance. It will also be more susceptible and vulnerable to foreign substances due to its irritable and weak state.
Phospholipids, which are found in soy lecithins, can merge the membrane structure of the skin, keeping it supple, soft, and hydrated. This particular ingredient can help keep your skin's barrier in a more intact and natural condition, which can also ward off signs of premature aging.
Lecithin can also contribute to the strengthening of the skin's protective barrier. It helps the skin protect itself from external stimuli.
Other health benefits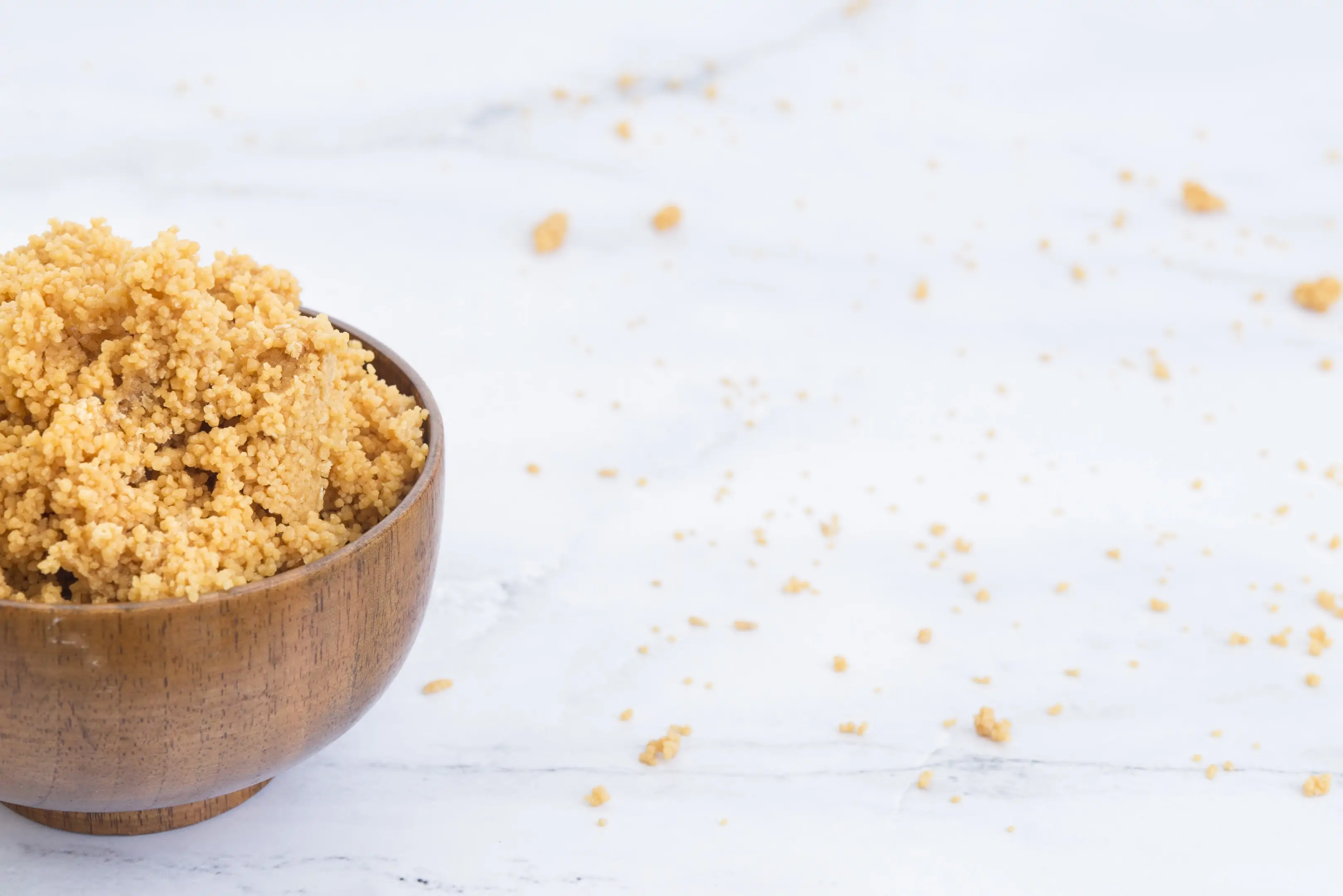 You can find soy lecithin in both conventional and healthy food products. With it being used as a principal binding agent, lecithin is sold majorly as a supplement to boost health.
While it has an extensive list of benefits for the skin, lecithin still has numerous other health benefits under its metaphorical belt. Here are some of them!
1. Lowers cholesterol
High cholesterol increases the risk of cardiac disease, including heart attack. According to the Dr. Axe website, there is research suggesting that lecithin has properties that can reduce excess low-density lipoproteins (LDL) or bad cholesterol, and promote high-density lipoproteins (HDL) or good cholesterol in the liver. Dietary supplements of soy lecithin can be used for the treatment of hypercholesterolemia.
2. A good source of choline
Soy lecithin has phosphatidylcholine — a primary form of choline. Some researchers learned that phosphatidylcholine supplements can support and promote healthy cholesterol levels, brain function, and liver function. Several other potential health benefits of soy lecithin originate from its choline content.
Choline is an essential nutrient in the body. Lower choline amounts can result in organ dysfunction, muscle damage, and fatty liver; however, increased consumption of choline can reverse the effects of this deficiency.
3. Improves digestion
Ulcerative colitis is indeed a painful experience for those who have them. One way to ease some of the symptoms is by taking soy lecithin supplements. Its emulsifying factors can improve intestinal mucus, making digestion easier and more manageable.
In some cases, the phosphatidylcholine of the soy lecithin decreases the inflammation and restores the mucus barrier in the stomach area. Even if it's not ulcerative colitis — but irritable bowel syndrome or other digestive problems — you can still consider taking lecithin.
4. Boosts cognitive function
Memory is something that can fade with time. Losing a few bits of memory is not alarming, but what if this progressed and worsened significantly over the years? There's no known cure for Alzheimer's yet, though there are treatments that can delay its symptoms.
A study suggests that having a choline-rich diet can sharpen memory and possibly help people with Alzheimer's. Regularly taking supplements with soy lecithins can help improve the functional pathways of the brain.
Uses of soy lecithin
Lecithin is used as the main ingredient in some food additives. It can maintain and stabilize fat in food products.
Lecithin also adds more texture to food and can increase and lengthen the shelf life of some food products. It can be found in cooking oils, salad dressings, and even chocolates.
Aside from that, it is also sold as a supplement that can boost health. It can also serve as an emulsifier, lubricant, flavor protector, and antioxidant.
You may already be consuming soy lecithin as it can be found in ice cream and other dairy products, dietary supplements, margarine, bread, cooking oils, salad dressings, and even chocolates.
Concerns about soy lecithin
Although there are numerous benefits to soy lecithin, there are also underlying dangers to it that you should be aware of.
One of the main concerns about soy lecithins is whether the soy comes from genetically modified organism (GMO) crops or if it's organic. Those derived from GMOs can be accompanied by health dangers, including the risks of cancer.
Birth defects are also a possibility. Both soy lecithin and soy have genistein, which has adverse effects on the reproductive system and possibly leads to infertility.
Soy consumption can also cause problems for people with thyroid issues. It can decrease and lessen the production of thyroid hormones.
Another concern is that it can potentially lead to allergic reactions. While soy lecithin has only traces of soy proteins, people with severe allergies are strongly advised to avoid it.
Conclusion
Soy lecithin is truly a wonder, what with it being jam-packed and loaded with ingredients beneficial to health. It is a common additive that you are probably already consuming. It has numerous outstanding benefits to the skin and health.
Also, keep in mind the concerns and potential risk soy lecithin has. Keep yourself informed and take it at your own risk.