Stone pines have served diverse purposes for decades, ranging from aromatherapy to its construction use and amazing medicinal advantages. Scientifically called 'pinus pinea,' the stone pine tree has played a very important role in the history of the Mediterranean region for years. It is notable for its unique umbrella-shaped covering and the valuable nuts that it produces — stone pine nuts.
Stone pine nuts are edible seeds derived from the stone pine tree. They are highly nutritious because they contain diverse nutrients and antioxidants, including fiber, vitamins A, C, K, and D, calcium, iron, and niacin. Join us while we explore the uses of the stone pine and the numerous unique health benefits of the nuts of the stone pine tree.
Jump to:
History, uses, and origin of stone pine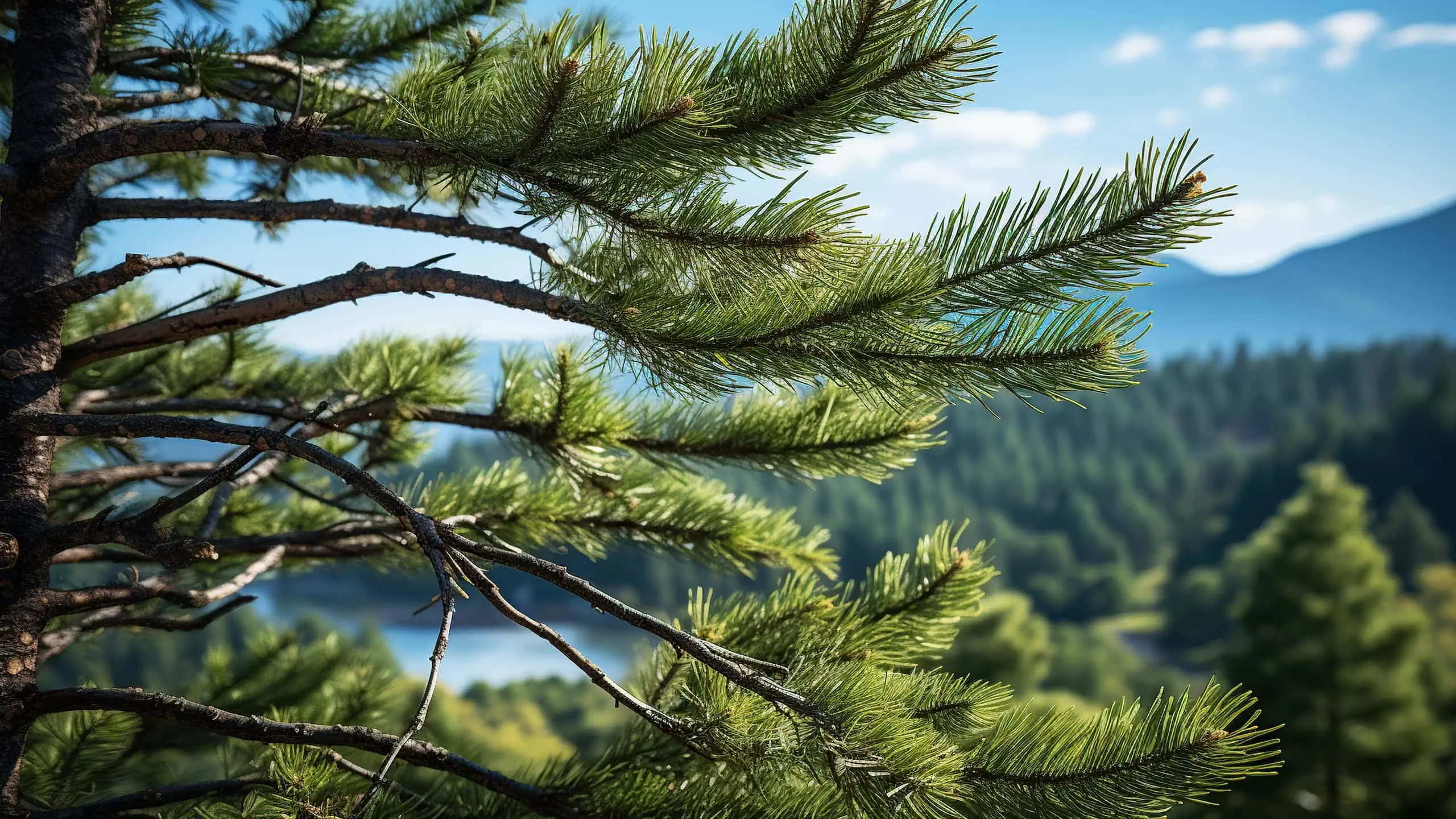 The origins of the pine tree can be traced to a region popular for its rich history and different flora — the Mediterranean region. This distinct tree hails from the pine family called 'Pinaceae.' For its cultivation, it thrives well in warm climates like North Africa, some parts of Western Asia, and Southern Europe.
The history of stone pine trees dates back to ancient times. The Romans and Greeks mostly admired it for the delicious nuts that it produced, its beauty, and its cultural significance. In Rome, the stone pine tree was linked to fertility, and its nuts were utilized as a potent aphrodisiac. They also utilized the timber derived from the tree to make ships and buildings, which contributed to its cultivation becoming more popular in the Mediterranean basin.
However, the functionality of the stone pine tree is not limited to construction. People have used the sweet-smelling resin from the stone pine tree for years to produce essential oils for aromatherapy. This rejuvenating scent of pine essential oil can support diverse health benefits, including reducing stress and mental clarity.
Furthermore, the stone pine tree is cultivated for its advantage of soil conservation as it can help prevent erosion with its extensive root system. This makes the tree a versatile tree that can help preserve fragile ecosystems while offering other diverse advantages.
In addition, many people use stone pine nuts in diverse dishes to enhance taste and flavor. From desserts to salads, pine nuts in any dish can switch up any recipe by adding a distinct texture and taste. Moreover, there are plentiful health benefits that these nuts have to offer. Stone pine nuts are tiny but powerful nutritional houses loaded with health-promoting compounds.
Health benefits of stone pine nuts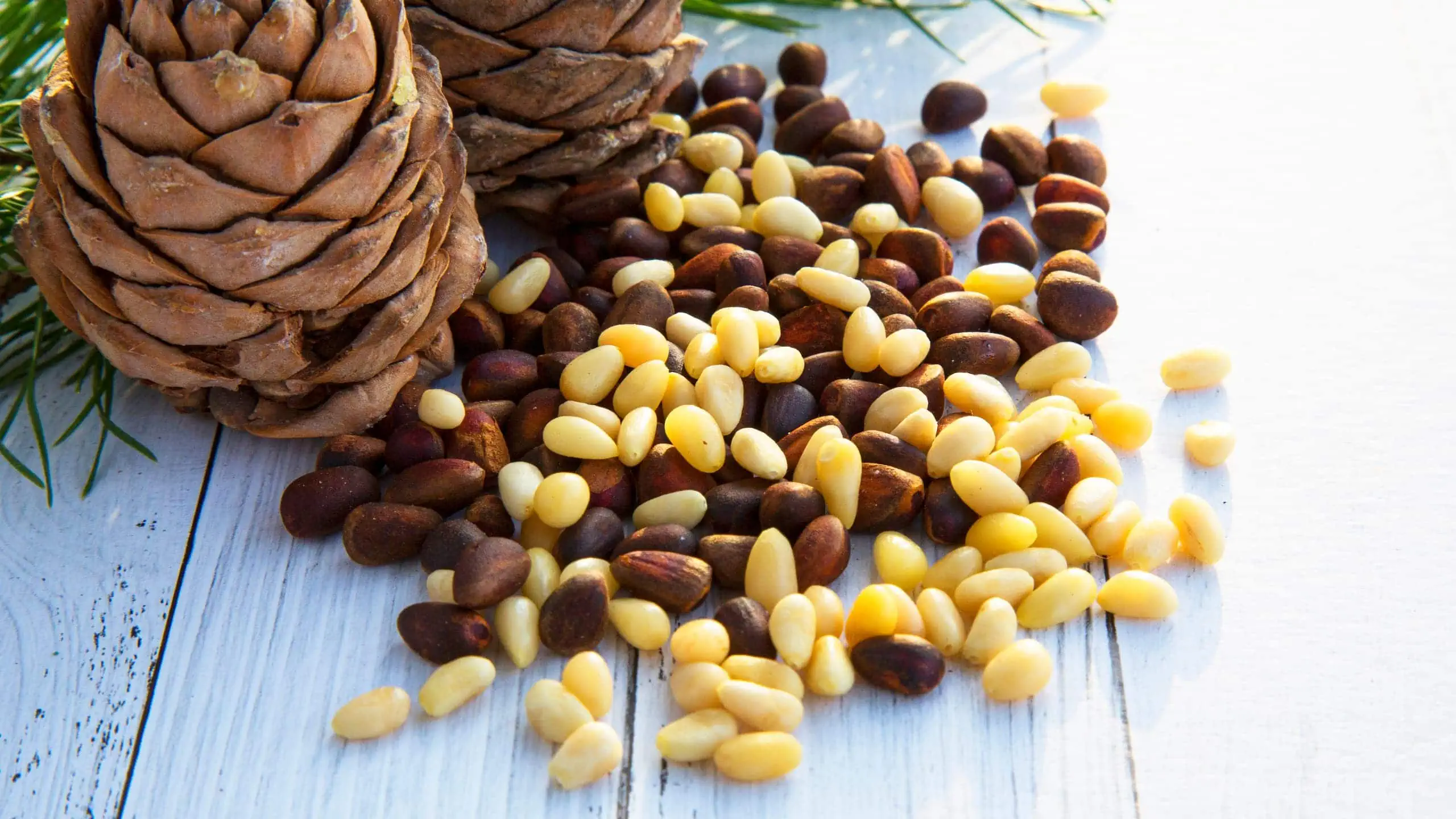 As previously mentioned, these nuts, derived from the stone pine tree, possess a wide range of nutrients and vitamins, including iron, magnesium, protein, and vitamins C, A, and K. The combination of these nutrients is what supports the health advantages that pine nuts offer. What are these benefits?
1. Management of weight
Whether you're searching for versatile nuts to add to your diet or just looking for nuts that can support your weight loss goal, look no further; stone pine nuts are the answer! Stone pine nuts are suitable for weight management; despite being high in calories, they can make you feel satiated once consumed. This means the likelihood of increased cravings or unhealthy snacking between meals during diets is low.
Research has shown that these nuts contain fatty acids that can help increase fullness and eliminate hunger pangs. These fatty acids are exceptionally prevalent in Korean pine nuts. These fatty acids can facilitate the release of a hormone called CCK (cholecystokinin), which researchers have extensively proven to reduce appetite.
2. Reduction of oxidative stress
Just as vehicles produce exhaust fumes when they burn fuel, the cells in our body release a certain type of waste product when they produce energy or perform metabolic processes. These waste products are commonly termed 'free radicals.' They are unstable substances that can harm the body if left unchecked. These free radicals like to steal from other beneficial molecules in the body to enhance their stabilization, thereby causing damage to the body. Oxidative stress is the process of this damage caused by free radicals.
When your body experiences oxidative stress, it can cause damage to tissues, cells, and even DNA, causing health conditions like allergic diseases, aging, and in severe cases — death. However, to protect the body against these harmful radicals, the body needs antioxidants. Stone pine nuts contain good amounts of vitamin E that can aid the elimination of free radicals in the body's cells and tissues.
3. Support the health of the cardiovascular system
Most nuts, in general, are considered beneficial for cardiovascular health. Some studies have shown that nuts can reduce the risk of sudden heart attack and other cardiovascular diseases, thereby preventing death. Stone pine nuts are loaded with essential nutrients such as vitamin E, mono-unsaturated fats, vitamin K, and magnesium, a fantastic combination to prevent cardiovascular diseases. Moreover, they contain phenolic compounds that can help reduce harmful cholesterol levels in the body.
In addition, vitamin K in stone pine nuts can help speed up healing after an injury by enhancing the blood clotting process. Furthermore, vitamin E can aid the production of red blood cells and help enlarge the blood vessels to prevent the clotting of blood inside them. All of these can aid in the prevention of heart disease.
4. Can aid bone health
In addition to calcium, other nutrients, such as vitamin K, play a vital role in strengthening bones. Studies have shown that consuming foods like pine nuts not only can help build strong bones but can also help reduce the chances of developing osteoporosis. In addition, vitamin K can enhance the mineral density in bones and decrease the risk of fractures.
Stone pine nuts also contain other nutrients, such as potassium and magnesium, that can aid the maintenance of healthy and strong bones. Potassium can help prevent the loss of calcium from the bones.
5. Support of gastrointestinal health
Consuming these nuts provides both insoluble and soluble fiber, which is essential for the digestive system. This dietary fiber can support the gastrointestinal system by promoting proper digestion.
Moreover, consuming foods that are loaded with fiber can help alleviate the symptoms of irregular bowel movements and constipation. In addition, the soluble fiber found in pine nuts can aid the proper absorption of nutrients in the body and ease the process of digestion. Stone pine nuts also contain significant amounts of prebiotics that can support the growth of good bacteria in the digestive system, thereby improving gut health.
6. Can support better vision
One of the essential antioxidants that offers the human eye diverse benefits is lutein. It belongs to the carotenoid family of antioxidants, and people can consume it in diverse foods like stone pine nuts. Research suggests that lutein can provide the eyes with diverse benefits that include elimination of inflammation, boost vision sharpness, protection of eye tissue and myopia, reduction of cell loss, and protection of eyes from damaging blue light.
Lutein can also aid the prevention of diverse eye diseases such as cataracts, dry eye disease, and age-related macular degeneration.
7. Supports brain health
Vitamins such as E and D in these nuts can help support brain health. The antioxidant effects of vitamin E can protect the cells of the brain from experiencing oxidative damage. Some studies suggest that vitamin E might contribute to the alleviation of cognitive decline associated with old age and Alzheimer's disease. Like vitamin E, vitamin D can help maintain cognitive function by regulating calcium in the brain tissues.
Consuming stone pine nuts regularly can help prevent vitamin D deficiency, thus preventing cognitive decline. Consuming too little vitamin D can result in brain fog and even weakness. Moreover, studies have established that vitamin D may support mental health, helping you maintain good physical health.
Conclusion
With its rich history and diverse uses, the stone pine tree offers many health benefits, mainly through its nutritious pine nuts. From supporting weight management to enhancing cardiovascular and gastrointestinal health, stone pine nuts are a powerhouse of essential nutrients. While the health benefits of stone pine nuts are vast, it's important to remember that individuals with known allergies to tree nuts should approach cautiously and seek professional advice before consumption.