Over the years, several natural ingredients have been researched as the potential answer to the never-ending quest to find the ultimate beauty pill. We are constantly bombarded by advertisements of various products that promise clear, wrinkle-free, and glowing skin.
Nothing is wrong with that. The rise in popularity of natural sources in skincare routines gives value to some by-products that would otherwise go straight to the trash bin.
One perfect example of these is tamarind seeds. The potential of these seeds is limitless when it comes to cosmetics.
Jump to:
The tamarind plant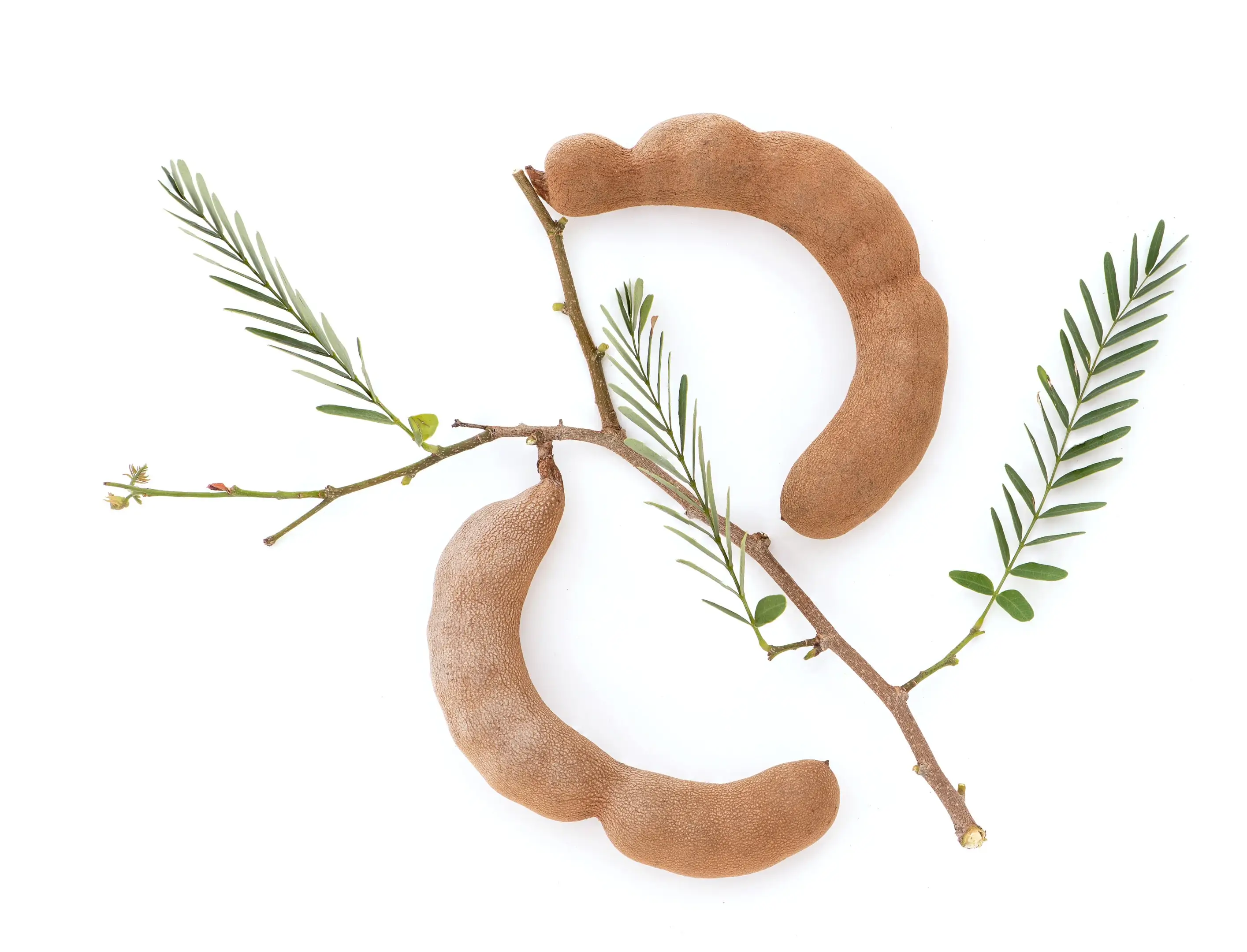 The tamarind plant (Tamarindus indica) is indigenous to Africa but has found a loyal following in South America and Southeast Asia. The curved pods contain brown flesh, which imparts sour and tangy notes to various dishes.
Sinigang na baboy sa sampalok (pork in tamarind soup) is one of the most popular Filipino dishes that uses tamarind as the primary souring agent. It is also not uncommon to see candied tamarinds drenched either in salt or sugar and wrapped in cellophane.
In terms of medicinal use, tamarind parts such as the leaves, flowers, seeds, and fruits have already been in use since ancient times. Even in Sanskrit scriptures, the healing properties of tamarind were already mentioned. The fruit has been used in Southeast Asia through generations as part of skin and hair care.
To better understand the tamarind extract skin benefits, let's look at the composition of the plant, and how it compares to other known substances for skin health.
How does tamarind benefit the skin?
Much like most naturally occurring substances used for skincare, the effectiveness of tamarind extract for skin health depends on several chemicals that comprise it. In this section, we will examine the three major groups of chemicals found in tamarind and the mechanisms by which each one helps in maintaining healthy skin.
1. Xyloglucans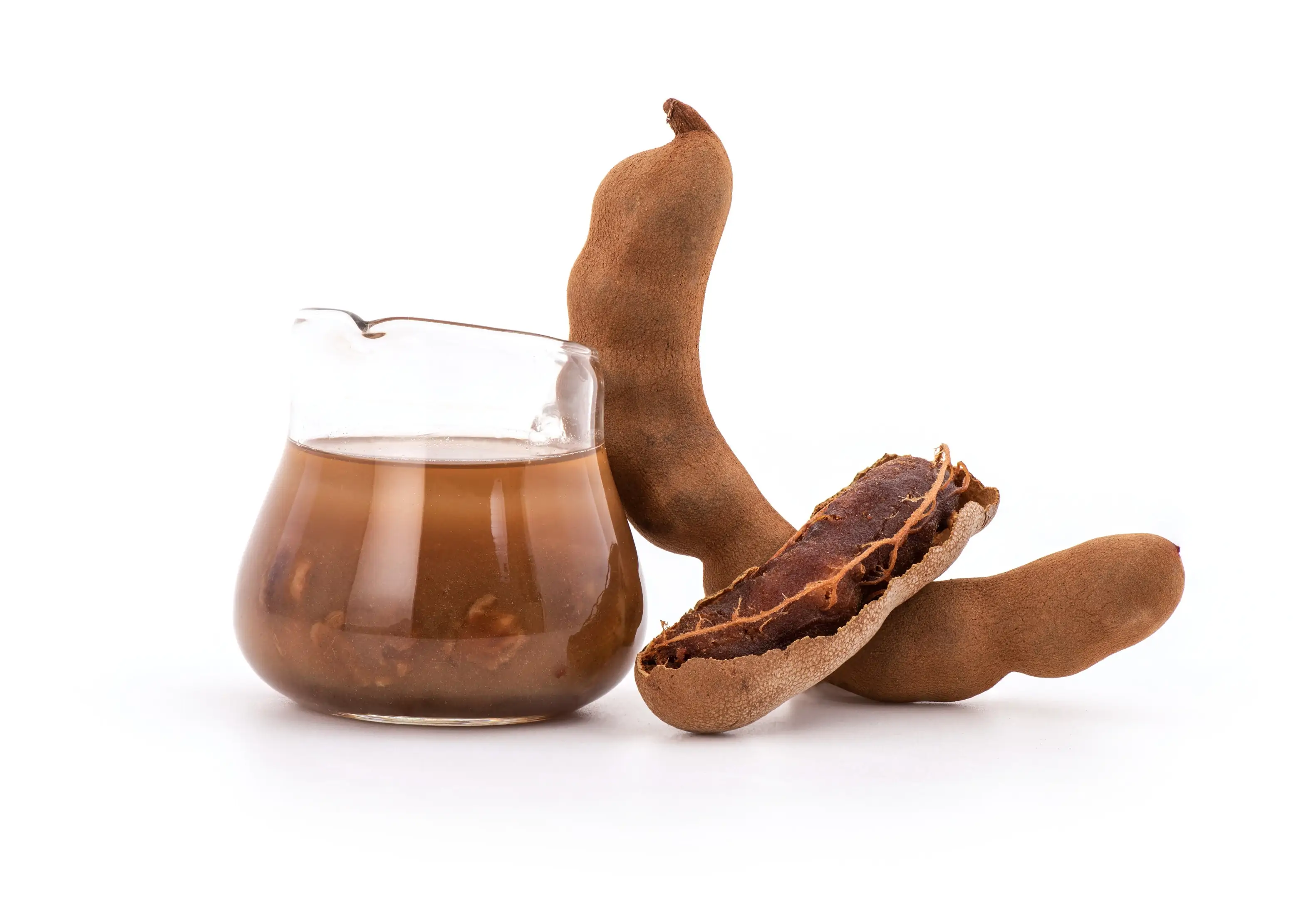 The seeds of the tamarind are rich in the polysaccharide (the scientific term for a long chain of sugar molecules) xyloglucans. Xyloglucans help to retain skin moisture and improve elasticity.
The moisture retention occurs in the stratum corneum layer of the skin and is vital for a smoother look. Meanwhile, elastic skin helps prevent sagging wrinkles since the skin goes back to its original state after being stretched.
Owing to its xyloglucan content, the use of tamarind extract for skin is gaining traction in the skincare industry. It has shown more promising results in retaining skin moisture and preventing wrinkles than hyaluronic acid.
Hyaluronic acid has long been the go-to substance for skin wellness. It is naturally present in the body, but levels dip as we grow older. It is responsible for youthful skin that lacks sagging, wrinkles, and dryness, all of which are common in older people.
Xyloglucan address this reduction in hyaluronic acid to maintain tight and glowing skin.
2. Antioxidants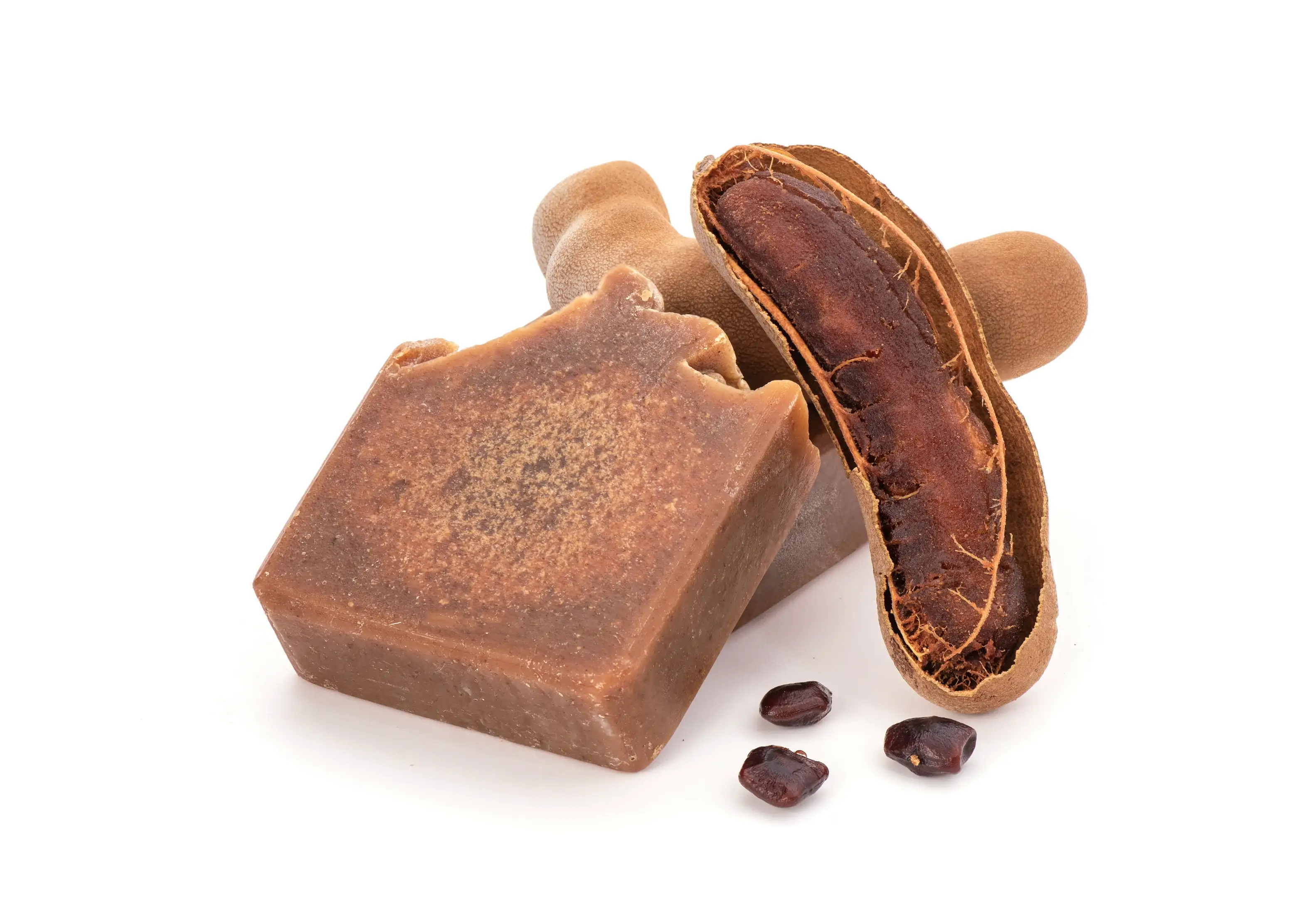 In a study, antioxidants were given focus in determining the benefits of tamarind extract for the skin. While our body has its mechanisms to counteract oxidative stress brought about by free radicals, antioxidants help enhance this capability and neutralize these very unstable chemicals. Several foods are rich in antioxidants, and one of them is tamarind.
Tamarind seeds are rich in antioxidants, specifically oligomeric proanthocyanidins (OPC). OPCs have known antioxidants but also have anti-inflammatory and antihistaminic properties. They also help in the stabilization and synthesis of collagen, a protein crucial to skin flexibility.
In the same study mentioned above, the antioxidant activity of tamarind seed extract was compared against vitamin C, a well-known antioxidant itself.
In all of the treatments conducted, tamarind seed extract exhibited higher antioxidant activity, thanks to OPCs and several complex compounds. These compounds also contribute to fair skin as will be discussed in the next paragraph.
We all know that constant exposure to sunlight causes our skin to darken. How? In this research, the mechanism of melanin synthesis was discussed in detail. Melanin is the compound responsible for the development of skin color, and its production is called melanogenesis.
The biochemical starts with the amino acid tyrosine undergoing a series of changes, with the help of the enzyme tyrosinase. Proanthocyanidins were observed to inhibit this enzyme in animal subjects, proving its potential in skin whitening. The reactive oxygen species produced with UV exposure also contribute to melanogenesis, and the presence of antioxidants in tamarind seeds counteract these free radicals.
3. Alpha hydroxy acids (AHA)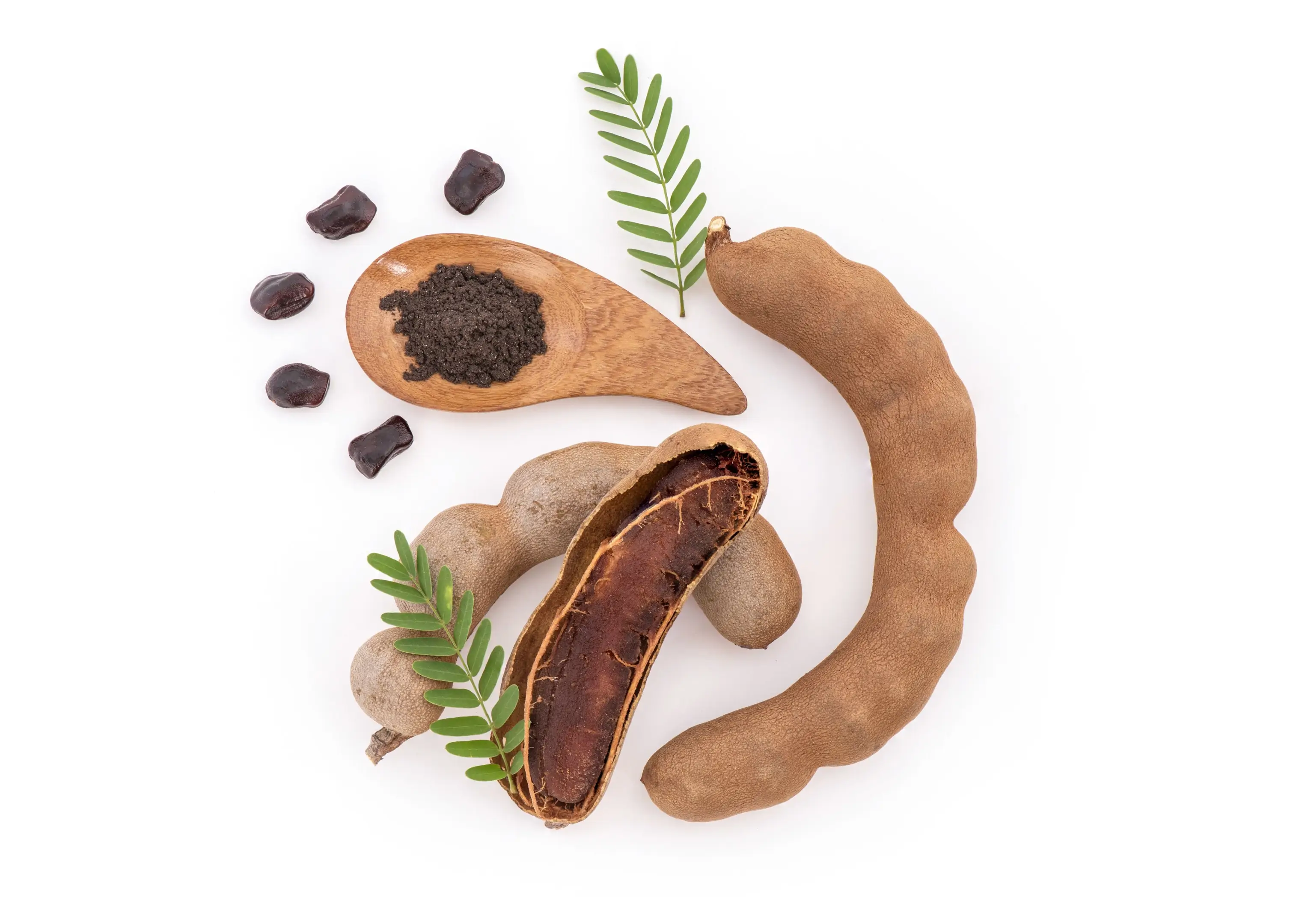 Alpha hydroxy acids (AHA) can be acquired naturally or through a synthetic process. The problem with synthetically produced AHA is that some cause skin irritation despite being present in cosmetic products such as lotions, soap, ointments, and creams.
AHAs present in tamarinds like malic acid, tartaric acid, lactic acid, and citric acid are not only dermatologically safe but are also enhancers of collagen production, giving the skin a wrinkle-free and youthful appearance. Just like Xyoglucans, AHAs also have water retention properties, making our skin plump and fresh.
These substances also lighten the skin and blemishes caused by overexposure to sunlight. The ability of these acids to soften the cells also paves the way for new skin cells to surface, removing old and dead cells in the process called skin rejuvenation. This process is the key to smooth, youthful, and soft-looking skin.
4. Other nutrients in tamarind extract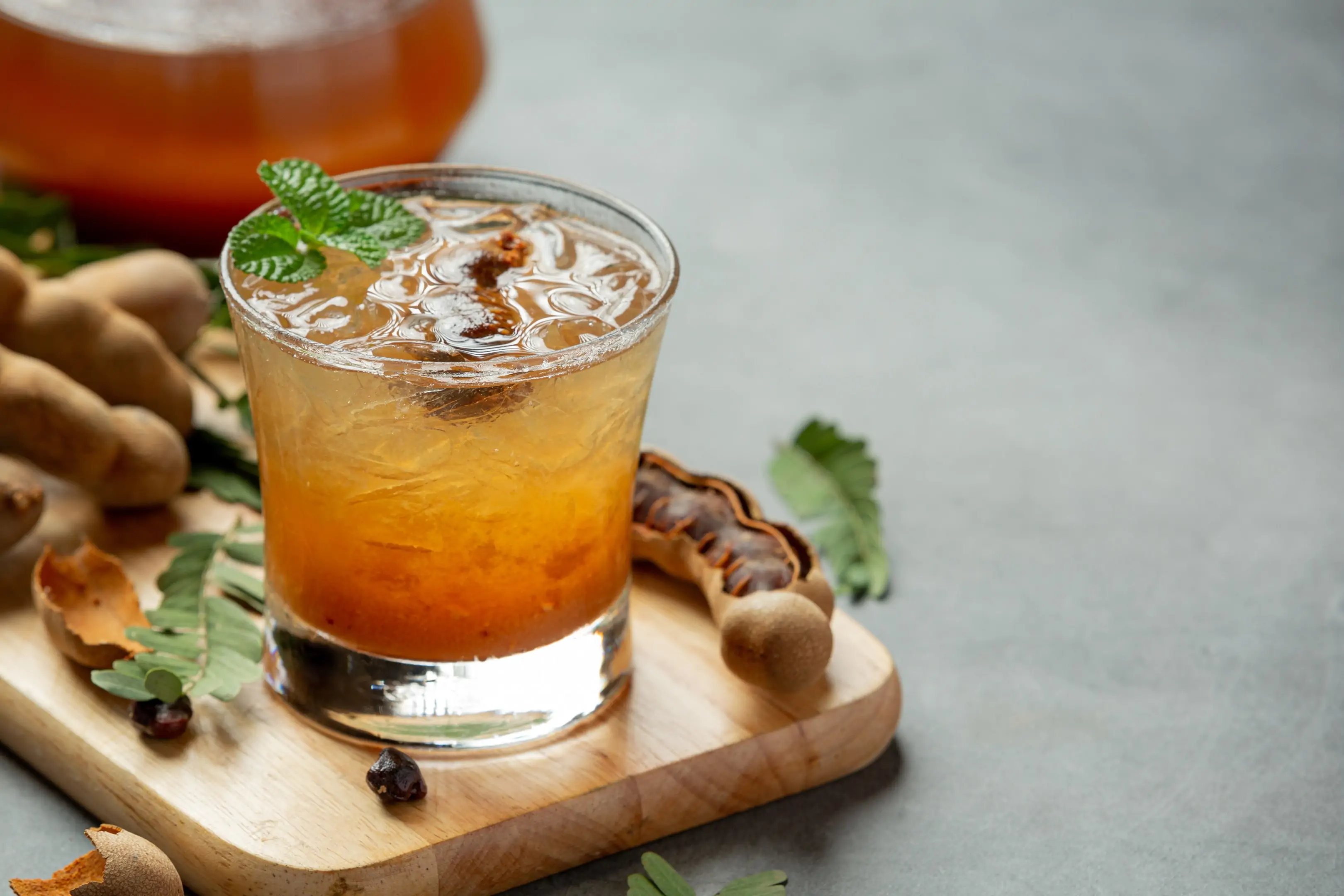 Aside from the three major chemical groups mentioned above, tamarinds are hosts to a lot of other beneficial nutrients. These include thiamin, phosphorus, magnesium, iron, calcium, niacin, and copper. It also contains vitamin C, an antioxidant, as well as healing phytochemicals such as limonene, geraniol, cinnamic acid, safrole, pyrazine, methyl salicylate, and alkyl­thiazoles.
Tamarinds are also rich in vitamin A and vitamin K, both of which were found to heal acne. Vitamin K was also observed as capable of reducing the dark circles under the eyes. Another critical substance in preventing breakouts is essential fatty acids. This was discussed in detail in the same research that tackled melanogenesis.
The study mentioned that sebaceous glands produce fatty acids that can compete with essential fatty acids such as linoleic acid. When this happens, scaling follows, and the spaces between the follicles and surrounding tissues serve as a breeding ground for impurities that cause acne. Tamarinds address this problem with their linoleic and oleic acid contents, which suppresses sebum production.
How to use tamarind for skin care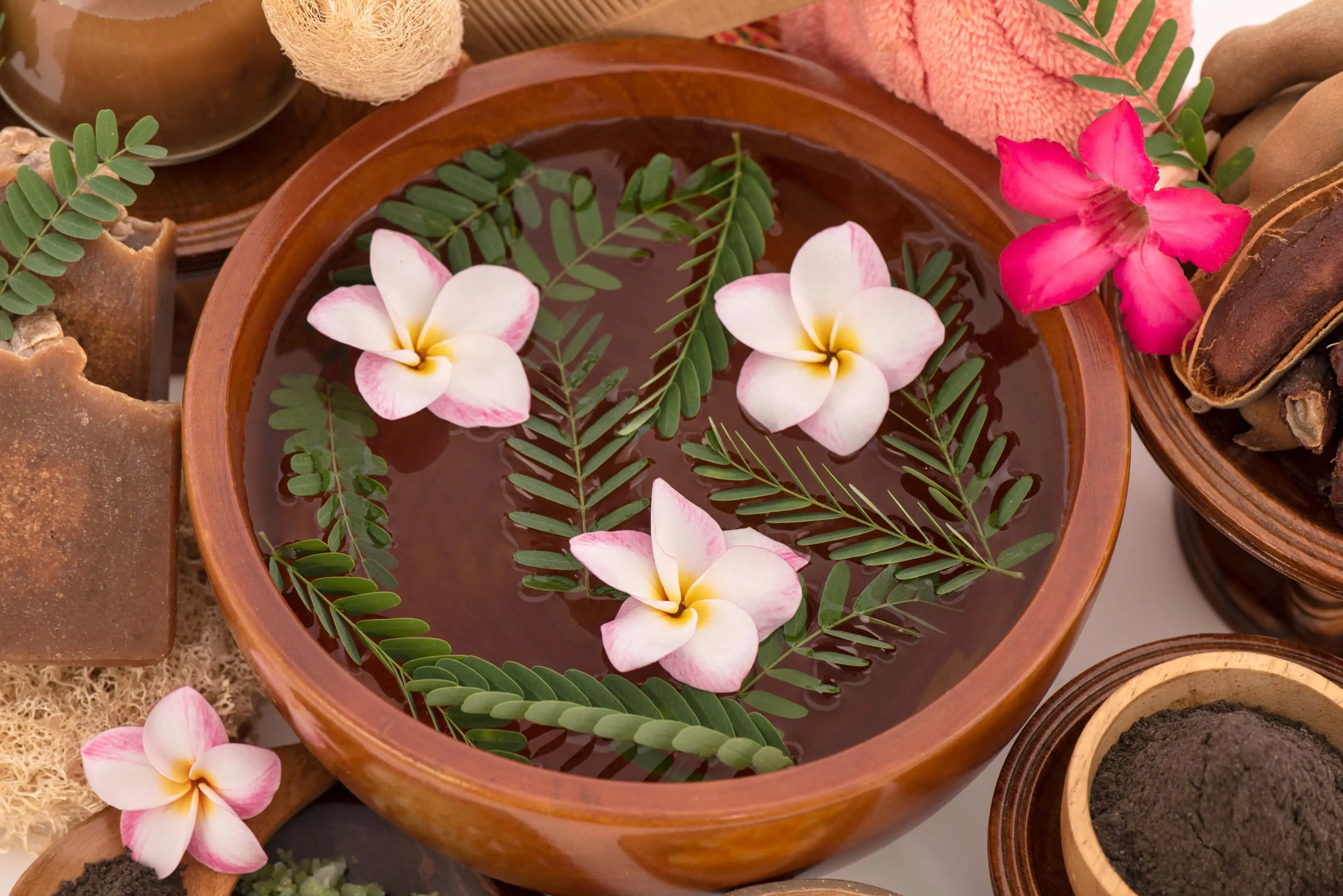 While you may just sip some sinigang soup or snack on candied tamarind, you can best experience the tamarind extract skin benefits if you apply it topically. Not only will the application be direct, but certain processes that involve heating also damage certain nutrients like vitamin C. Several cosmetic products containing tamarind are already available in the market, but if you want to DIY, below are some ways on how to do it.
For skin lightening — Boil some tamarind and extract the pulp. Add some turmeric and apply it to the face. Rinse and use sunscreen if desired. Do this thrice a week, and you are guaranteed fairer and younger-looking skin.
As an exfoliating agent — Combine tamarind pulp, salt or brown sugar, and milk or yogurt. If dairy is not available, lemon juice and baking soda will do. Make a paste out of these materials and gently massage the face. Wash and watch those dead skin cells peel away.
Anti-aging face mask — Not only is this mixture applicable to the face, but you may extend its usage to your neck as well. Some people have a clear and young-looking face, but their necks reveal their actual age.
With the combination of tamarind pulp, semolina, flour, and honey, this will be a problem of the past. When used regularly, this is guaranteed to treat signs of aging and bring back that beautiful radiance of yours.
As toner — Numerous synthetic toners are available in the market, but you can easily make this one in your kitchen. Boil tamarind and tea separately. Combine the water with the extracts and spray it into cotton pads. You now have your own skin toner!
A bleaching agent — To remove tanning and blemishes due to hyperpigmentation, mix some ripe tamarind extract, honey, and flour or lemon juice. Make a paste and leave it on the face for 20 minutes. Wash with cold water and see the results instantly.
Anti-acne face mask — Who said that tamarind could only be used in soups and enjoyed with rice? Did you know that combining tamarind pulp and uncooked rice makes a great anti-acne mask? Just roast these two ingredients until they are slightly brown, then grind them to make a paste. Add olive oil and leave it on your face for 20 minutes before rinsing.
Due to its starch content, the anti-inflammatory properties of rice soothe the skin, while the tamarind prevents acne effectively.
Treats inflammation — Combine tamarind pulp, lemon juice, and yogurt to make a facial mask. Lemon juice acts as a bleaching agent to lighten blemishes, while both tamarind and yogurt contain alpha-hydroxy acids that soften skin cells. As discussed before, this paves the way for skin rejuvenation.
All in all, tamarind extract is very versatile and can be used in a variety of ways. You just need to be more imaginative to do it yourself.
Conclusion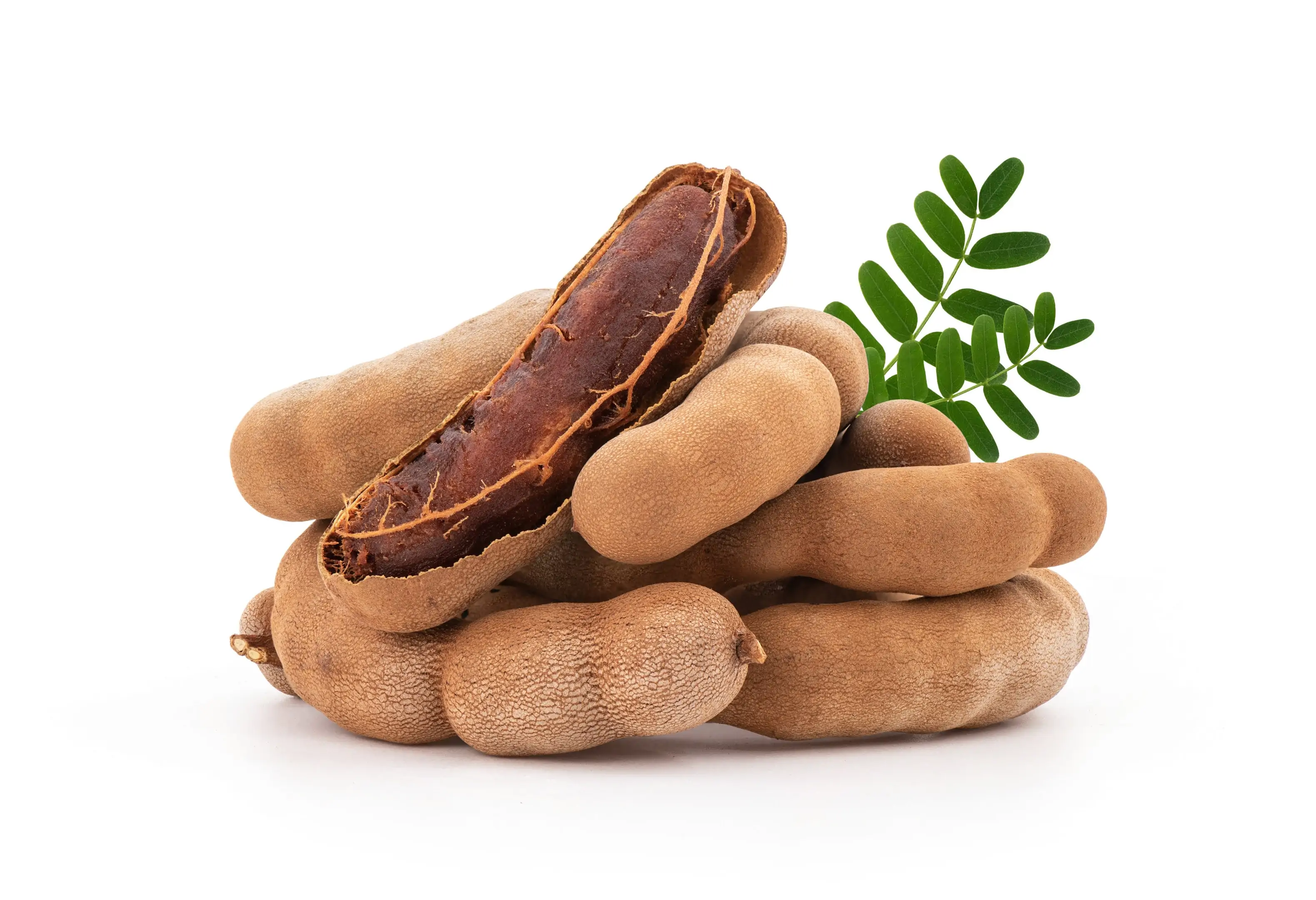 Cosmetic products containing natural ingredients are booming in popularity in the past few years. Consumers are now more aware of the healthier and safer choices for them. Why would they risk getting their faces inflamed due to allergic reactions? They can use their toners, soaps, creams, and lotions with peace of mind with natural ingredients.
Tamarind positions itself as one of the most reliable natural sources of skincare products. It has several tamarind extract skin benefits for the skin and overall health. Another good thing about it is that food waste is reduced since the most used part is the seeds, which would otherwise go straight to garbage. This is also good news for environmentalists since the carbon footprint of producing chemical beauty products in manufacturing plants is also substantial.
Overall, this is a win-win situation for everyone!