The current global situation calls for healthier measures that can keep people from contracting an illness. Nobody wants to suffer the consequences of a poor immune system, so the best thing to do is strengthen your defenses. Of course, where else can you get these from other than the very foods you eat and drink?
In this article, we will explore a potent concoction that has been around over a thousand years ago. Read along and discover the turmeric tamarind drink benefits and learn how to make it home!
Jump to:
Indonesian Jamu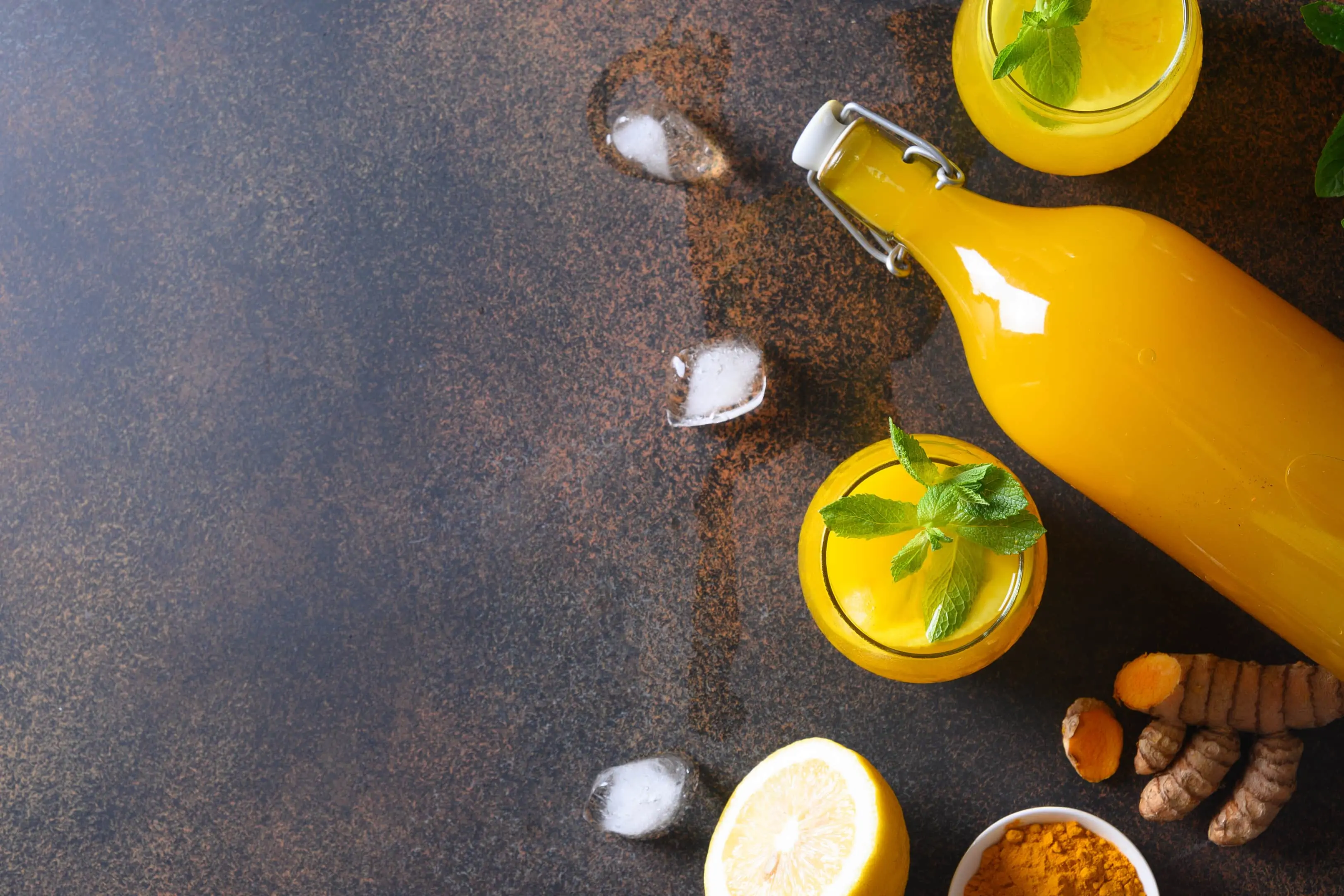 Think of nutritious root vegetables. Now, think of smoothies.
This is the turmeric tamarind drink. Originally from Indonesia, this drink called Jamu existed 1,200 years ago — or even longer! It is a traditional herbal drink that helps boost the immune system, thus, generally contributing to overall health.
Jamu is a blended mixture of strongly-flavored root vegetables like turmeric or ginger and other earthy, spicy herbs. Depending on the ingredients you use, the taste and nutritional benefits of Jamu differ, and there are many mixtures to make a drink with!
This article will specifically talk about turmeric tamarind juice or Jamu Kunyit Asam. This aromatic, delicious brew has been said to aid digestion and reduce inflammation, aside from strengthening the body's immunity to disease.
Benefits of turmeric tamarind drink
Separately, the main ingredients of the star drink for today are nothing short of potent.
Turmeric, also known as golden spice or Indian saffron, is highly recommended by Ayurvedic medicine. Its active ingredient is called curcumin, which aids in reducing swelling and pain. Thus, this lovely yellow ground root is a recommended pain reliever.
On the other hand, tamarind is a sweet and sour fruit with a paste-like texture that grows from a tropical tree. Tamarinds can be eaten fresh or processed. Be wary of eating the candied form, for it may contain unsafe traces of lead. Pregnant women and children should especially take caution in consuming candied tamarind.
The health benefits of tamarind do not stray far from that of turmeric. It also has antioxidant and anti-inflammatory properties.
Together, the turmeric tamarind drink benefits are even more remarkable. Below is a list of 27 turmeric and tamarind benefits.
1. Anti-aging
If you make drinking turmeric tamarind juice a habit, your skin will likely benefit from it. Vitamin C and other nutrients from turmeric and tamarind are essential in taking care of the skin's youthful appearance. It helps with maintaining collagen and keeping the skin moisturized, smooth, and glowing.
2. Better liver function
The antioxidant properties of both turmeric and tamarind help stop toxins from damaging the liver. People with regular strong medications can benefit significantly from this if they are looking for ways to lower the side effects (mainly to the liver) of the medications they take.
3. Breast milk production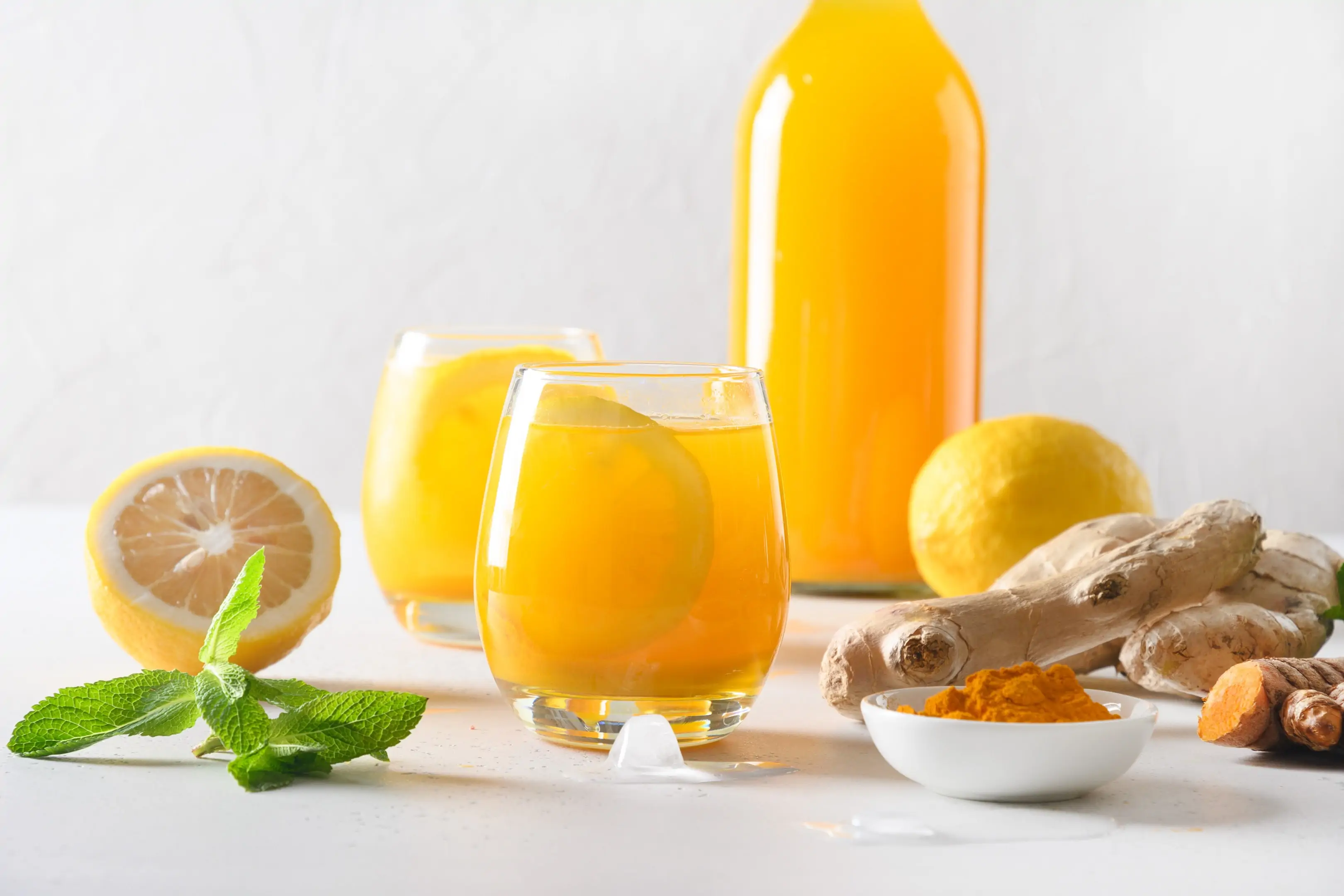 Pregnant women need to consume healthy food and drinks, so turmeric tamarind drinks can be good as they promote breast milk production. It also helps improve the milk's quality, making it more beneficial for the baby.
4. Cancer treatment
The curcumin in turmeric has been said to be a promising anti-cancer agent. Regular consumption can help lower the risk of getting cancer. For those who have already been diagnosed, the drink still is helpful because its properties disrupt the growth of cancer cells. It also helps prevent it from spreading to other parts of the body.
5. Curing anemia
People suffering from anemia can get tired faster than others. Increased production of red blood cells caused by turmeric tamarind drink helps regulate blood levels and return the energy to the body.
6. Curing diarrhea
The health benefit of turmeric extends to your gut health. It is considered a digestive healing agent in Ayurvedic medicine. It also shows potential for curing irritable bowel syndrome (IBS), for it is said to harden and slow down feces, thus curing diarrhea.
7. Detoxification
Turmeric tamarind drink can be a healthy supplement, especially for people who have excessive chemical medicine intake. It can help detoxify or dispose of toxins in the body that have been settling for an extended time.
8. Diabetes prevention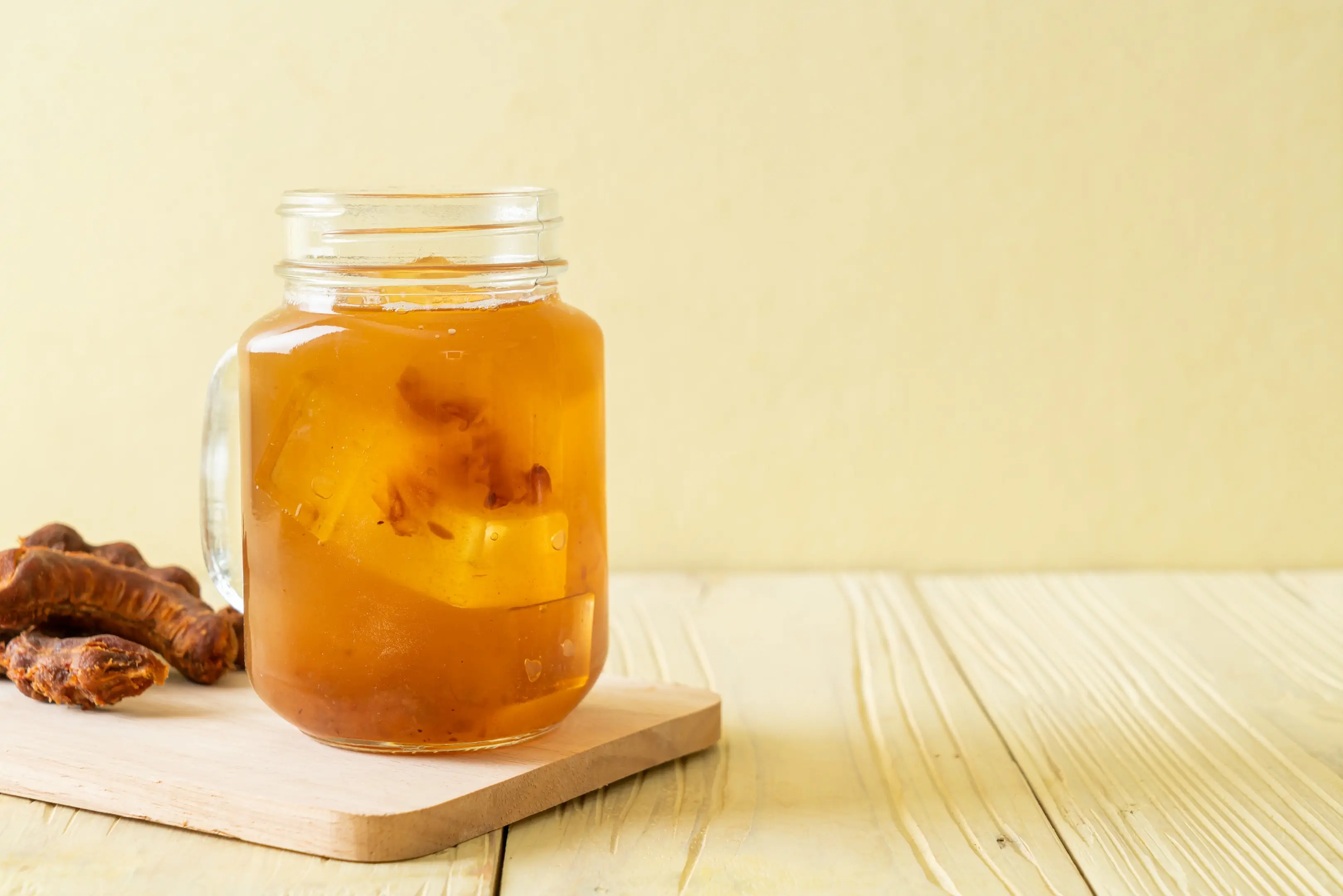 Ginger and the seed extracts of tamarind may help lower blood sugar levels. It may also balance and regulate fluctuating levels of blood sugar. This benefit is especially helpful for people who are at risk with diabetes.
9. For burns
The anti-inflammatory properties of turmeric tamarind help alleviate burns. If you have burn injuries, drinking this juice may help quicken the healing process and stop inflammation.
10. For wounds
Similar to burns, turmeric and tamarind can also relieve wounds faster and stop severe inflammation caused by them. Instead of using chemical antibiotic medicine, this drink can be a better alternative.
11. For pain relief
Turmeric is an excellent pain relief agent. It is often an ingredient in pain relief capsules. Drinking it, however, is far better, especially with the added nutrition from tamarind. People who have arthritis may well benefit from this drink.
12. Light sensitivity
Turmeric contains vitamin A, as seen from its warm hue. For people with light sensitivity, this drink can help fix the retina, decreasing its sensitivity to the light and helping them see better.
13. Lowering cholesterol levels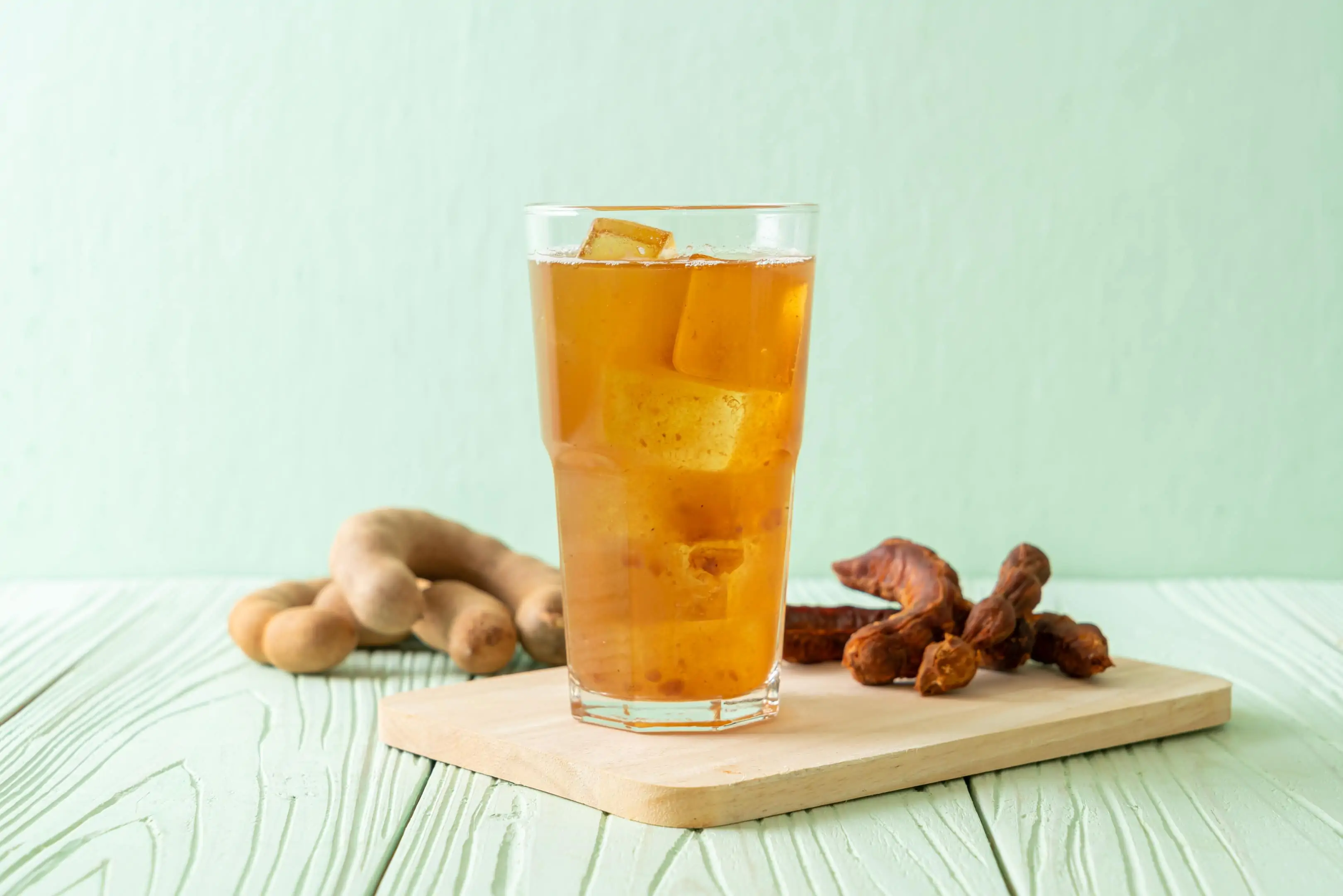 Tamarind extracts help in lowering cholesterol levels in the body, particularly LDL or bad cholesterol and triglycerides, due to their flavonoid content. Turmeric tamarind, therefore, can improve heart health.
14. Preventing Alzheimer's disease
Not only does the ginger in Jamu help enhance brain function, but it can also lower the risk of getting Alzheimer's disease. The bioactive compounds found in ginger work in reducing chronic inflammation and oxidative stress, which are two of the key drivers of the disease.
15. Preventing blood clot
It is said that the nutritional properties of turmeric tamarind juice can help prevent blood clots, as they promote smoother blood flow.
16. Preventing body odor
Sweat that is mixed with bacteria causes body odor. Turmeric tamarind juice has essential oils that can control excess sweat production and kill bacteria.
17. Preventing menstrual pain
It is a good practice for women with dysmenorrhea to drink turmeric tamarind juice at the onset of the period. Ginger is a pain reliever in traditional medicine, and can ease the pain felt during the menstrual period.
18. Preventing nausea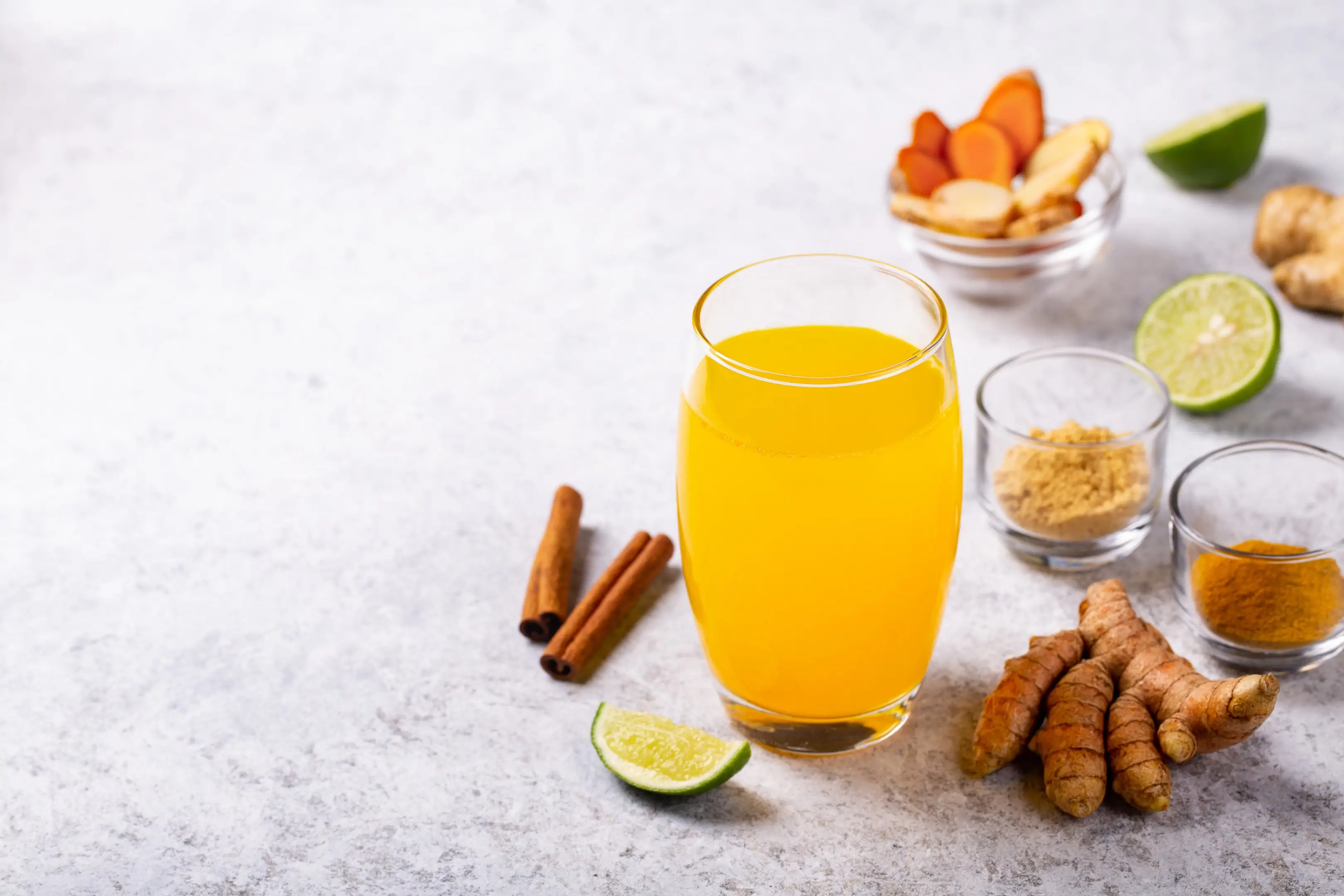 The ginger used in making turmeric tamarind drinks contains gingerol, which is primarily responsible for the root's medicinal properties. Drinking ginger-infused Jamu can reduce nausea. For pregnant women, it reduces the instances of morning sickness. If you are pregnant, consume it in moderation.
19. Preventing skin diseases
The tamarind in the mixture is said to have antifungal, antiviral, and antibacterial effects. Consuming turmeric tamarind can help prevent skin diseases by fighting off bacteria that stays on the skin's surface. This is good for people prone to minor skin conditions like rashes and ringworms.
20. Preventing vaginal discharge
Before and after menstruation, many women tend to get a vaginal discharge. Turmeric and tamarind work together to keep women healthy during their periods. Turmeric is said to balance female hormones, while the antimicrobial effects of tamarind protect women from bacterial infection and decrease the odor.
21. Regulating the menstrual cycle
Women can get extra benefits from drinking this nutritious smoothie. A healthy body means a regular period cycle. Turmeric tamarind juice can help alleviate menstrual pain and reduce fatigue during their period.
22. Sore throat cure
Consuming the drink twice a day can help relieve sore throat. Since having a sore throat can sometimes be an indication of a cold, drinking turmeric tamarind juice helps protect you from getting ill in the first place.
23. Supplying magnesium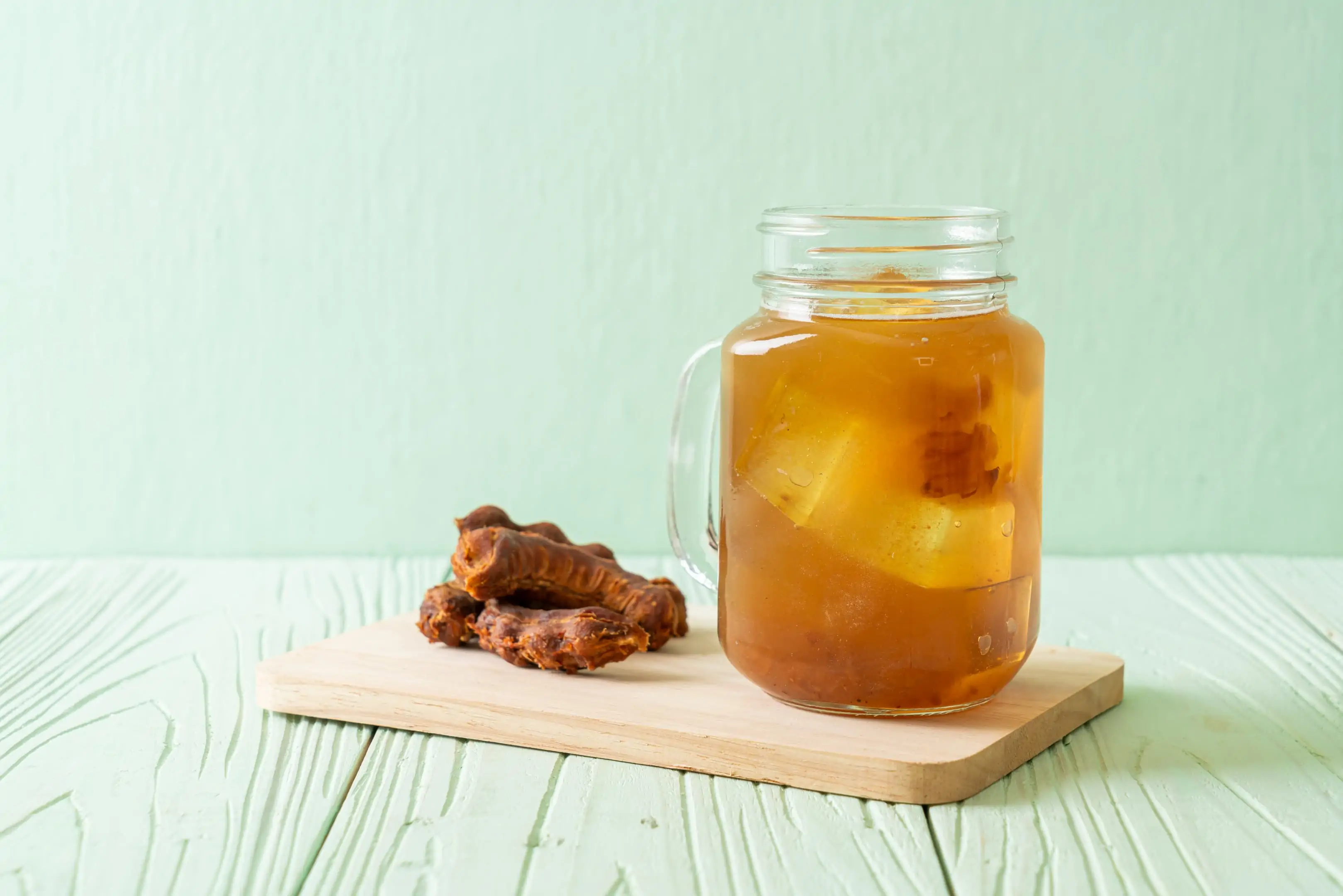 Magnesium is a vital substance that plays a role in over 600 different functions at work in the body. Tamarind is a rich source of magnesium. This nutrient also helps lower blood pressure and contains an anti-diabetic effect.
24. Sustain stamina
Turmeric tamarind drink helps in freshening the mind. Combined with its other nutrients, it also helps sustain the stamina needed to be productive and active by providing the body with its needed energy.
25. Treat chronic indigestion
Persistent pain and discomfort experienced in the stomach can be treated by drinking turmeric tamarind juice because of the addition of ginger. Ginger helps accelerate the emptying of the stomach, which in turn prevents indigestion.
26. Weight management
One of the turmeric and tamarind benefits put together is helpful for those who need to manage their weight. Drinking the 'smoothie' suppresses hunger pangs for some time. Hence, you wouldn't feel the need to eat from time to time. Considering the other nutrients it has, it is an excellent meal menu.
Turmeric tamarind drink recipe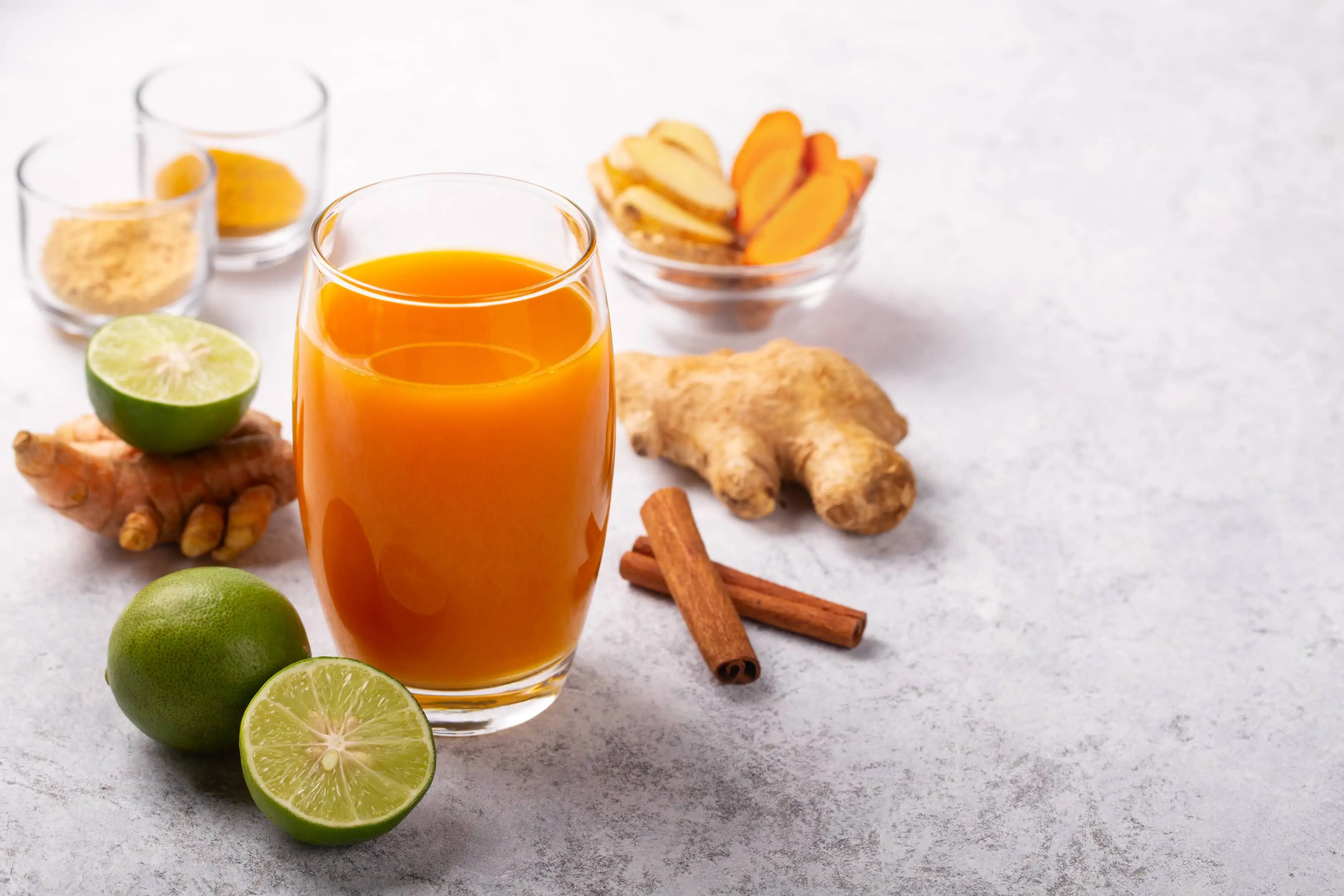 Main ingredients
Turmeric — Fresh turmeric roots are recommended since they contain more curcumin than powdered ones.
Tamarind extract — Either this or soak regular seedless tamarind in water to soften.
Ginger — Fresh ginger roots are healthier and more flavorful than ginger powder.
Black peppercorns — To help the body absorb turmeric's curcumin better, the piperine in black peppercorns is especially useful.
Water — To dilute the mixture.
Optional ingredients
Coconut sugar — For sweetening the turmeric tamarind drink and additional aroma
Nutmeg powder — For additional flavor
Cinnamon powder — For additional flavor
Kaffir lime leaves — For a unique additional flavor
Procedure
Wash the main ingredients — turmeric and ginger — using a small brush. Make sure to thoroughly clean and remove the dirt and soil from its skin. Peeling is not necessary.
Blanch the washed turmeric in a saucepan for about five minutes. Discard the water afterward. This is an optional step. It helps rid the raw taste that many people dislike.
For those who opt to use seedless tamarind instead of extract, mix warm water with the tamarind that has been soaked already and mash it with a spoon.
Get a powerful blender and put all the ingredients until the mixture is smooth.
Using a sieve, strain the mixture and pour it into your desired cup. You can also store it in glass jars or bottles for later consumption.
Serving suggestion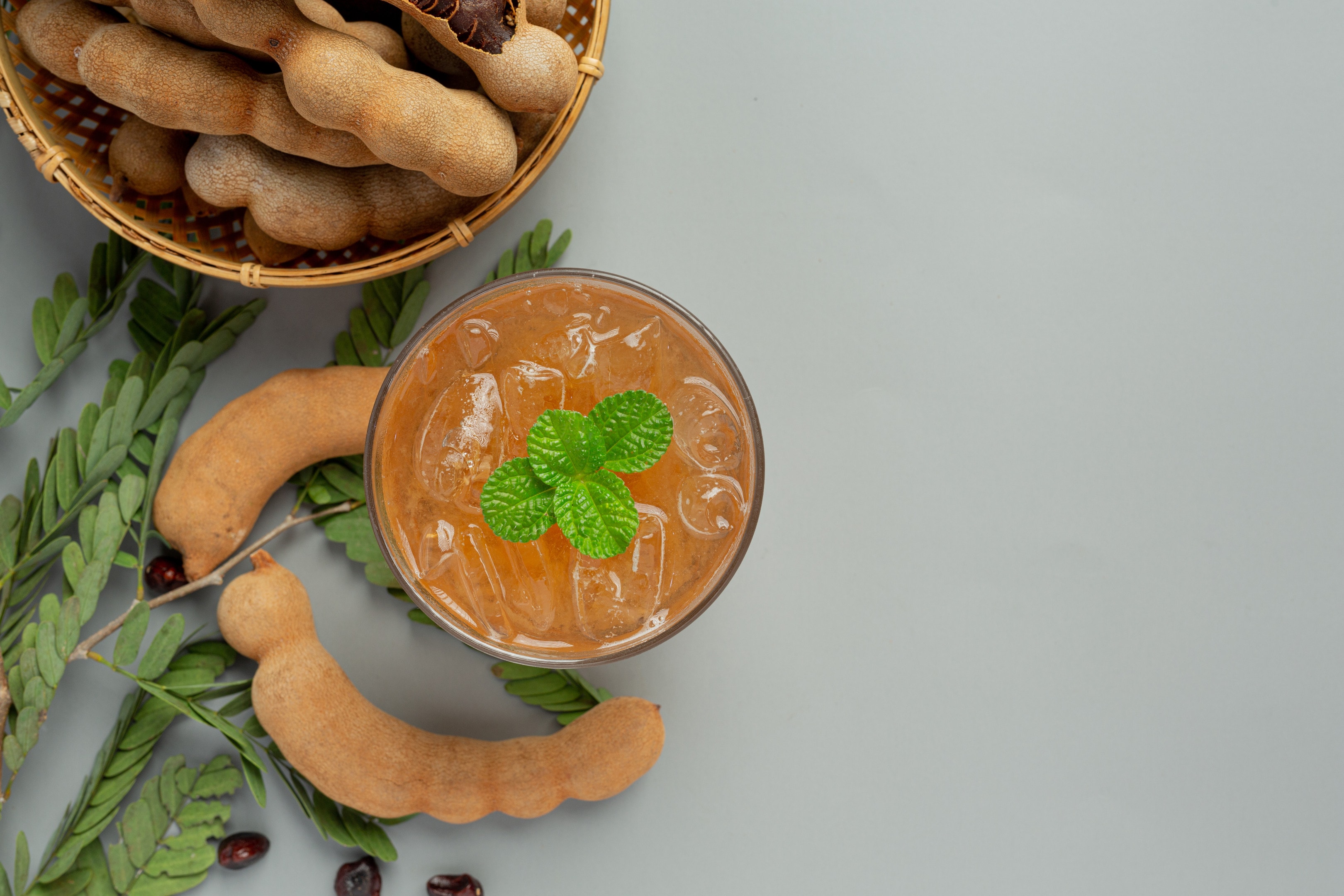 You can serve turmeric tamarind drinks however you like. In Indonesia, it is typically served warm. Heat the pre-made juice in the microwave or saucepan to have a warm drink.
If you would rather drink a refreshing cold turmeric tamarind juice, you can also store it inside the refrigerator to chill for a few hours before consumption. This, however, is not recommended by traditional medicine, since it is believed that cold beverages are generally bad for one's health.
By all means, you can also drink your turmeric tamarind juice right after blending it. Fresh and healthy!
Frequency and storage
The juice is best consumed within one week after making it, provided that it has been stored in the refrigerator. It is best not to freeze it, or it may lose some of its nutrients, like its antioxidant properties.
Drinking during the daytime is recommended since ginger can trigger insomnia for some people. You can drink it in the morning or the afternoon in between meals.
One cup of turmeric tamarind juice is enough for a day. Some drink it twice, which is permissible as long as your body does not show adverse effects.
Conclusion
The turmeric tamarind drink benefits are waiting for you to take advantage of! Why not gather your ingredients now and work on forming a regular habit of drinking this delicious and nutritious drink.