When it comes to nutrition, millets are incredibly nutritious and are tagged 'superfood grains.' They are a group of highly appreciated tiny seeds that are cultivated all over the world but specially produced in Africa and Asia. There are different types of millet species: pearl millet, proso millet, Sonoran millet, Polish millet, and Foxtail millet.
Foxtail millet is a dominant food in many southern countries but is cultivated in all continents. It is widely appreciated for its diverse uses and nutritional content.
Jump to:
Foxtail millet — description and origins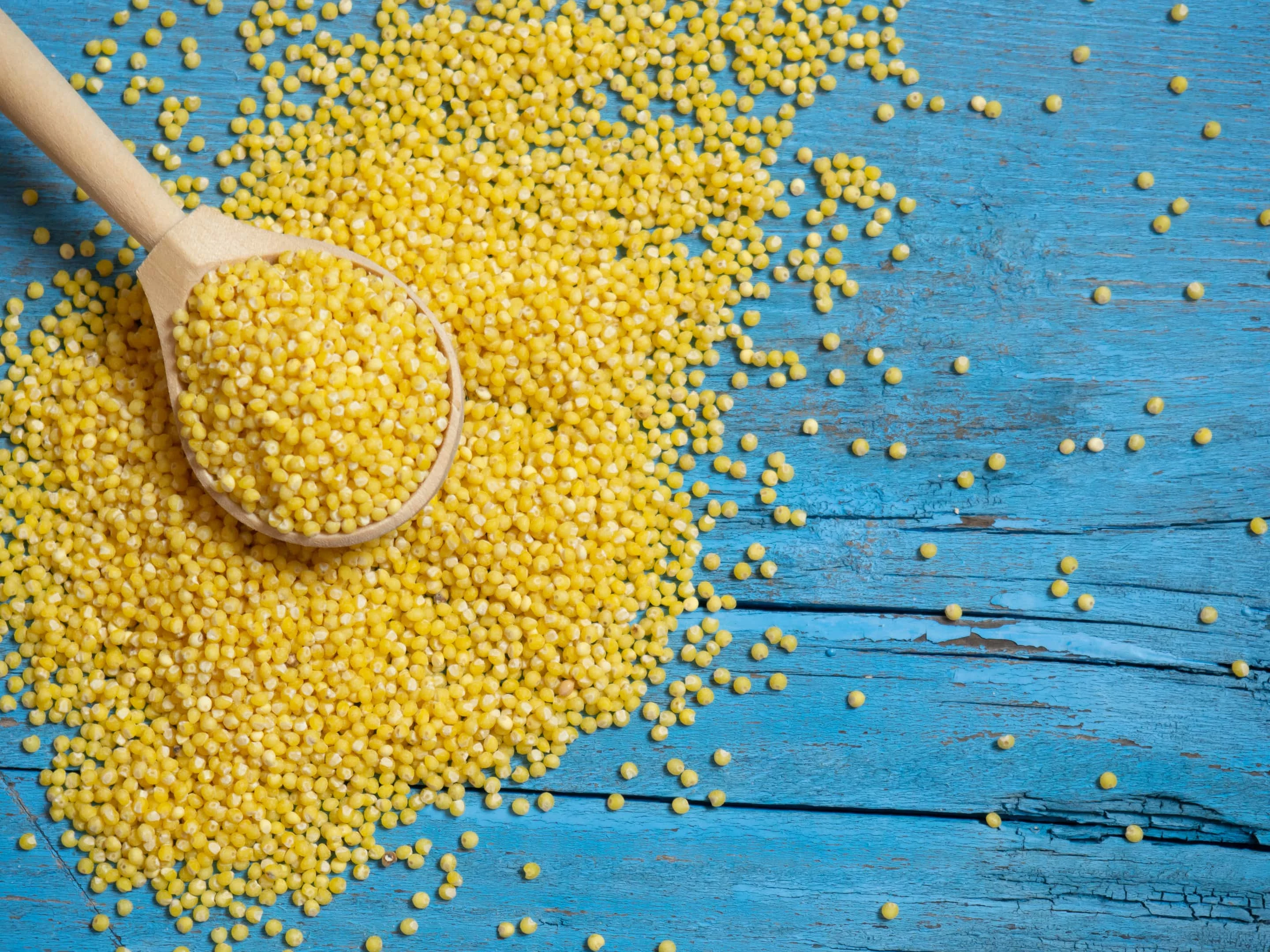 Foxtail millet is a species of millet. It is popularly cultivated for its human consumption benefits but is also utilized as a fodder plant. The leaves of the Foxtail millet are about 20 cm to 50 cm long and 0.5 to 4cm wide. The grains of the millet are about 3 mm long, and its glumes can be yellow, red, white, or black, but they are commonly yellow. The grain derived its name 'Foxtail millet' from its panicle that resembles the bushy tail of the animal called a fox.
The origins of Foxtail millet can be traced to China more than 4,000 years ago; it spread from the highlands of China to India and Europe. It is consumed as a nutritious delicacy around the world today. It is an annual summer crop and its period of full maturation ranges from one hundred to a hundred and twenty-one days. It can be cultivated with legumes or other cereals. Other names of this grain are kaon, navanakki, korralu, and kangni.
Foxtail millet and nutrition
Also referred to as Italian millet, the health benefits of Foxtail millet include magnesium, carotene, vitamin B12, zinc, fiber, and protein. In addition, it contains high amounts of calcium and iron, which are suitable for improving bone health. Some people also consume Foxtail millet to strengthen the immune system.
To bountifully reap the benefits of Foxtail millet, make sure you soak it before preparation. Soak it for at least six hours; the best bet is to soak it overnight. This process disintegrates the phytic acid in the Foxtail millet, hindering the absorption of the nutrients in the Foxtail millet.
9 benefits of Foxtail millet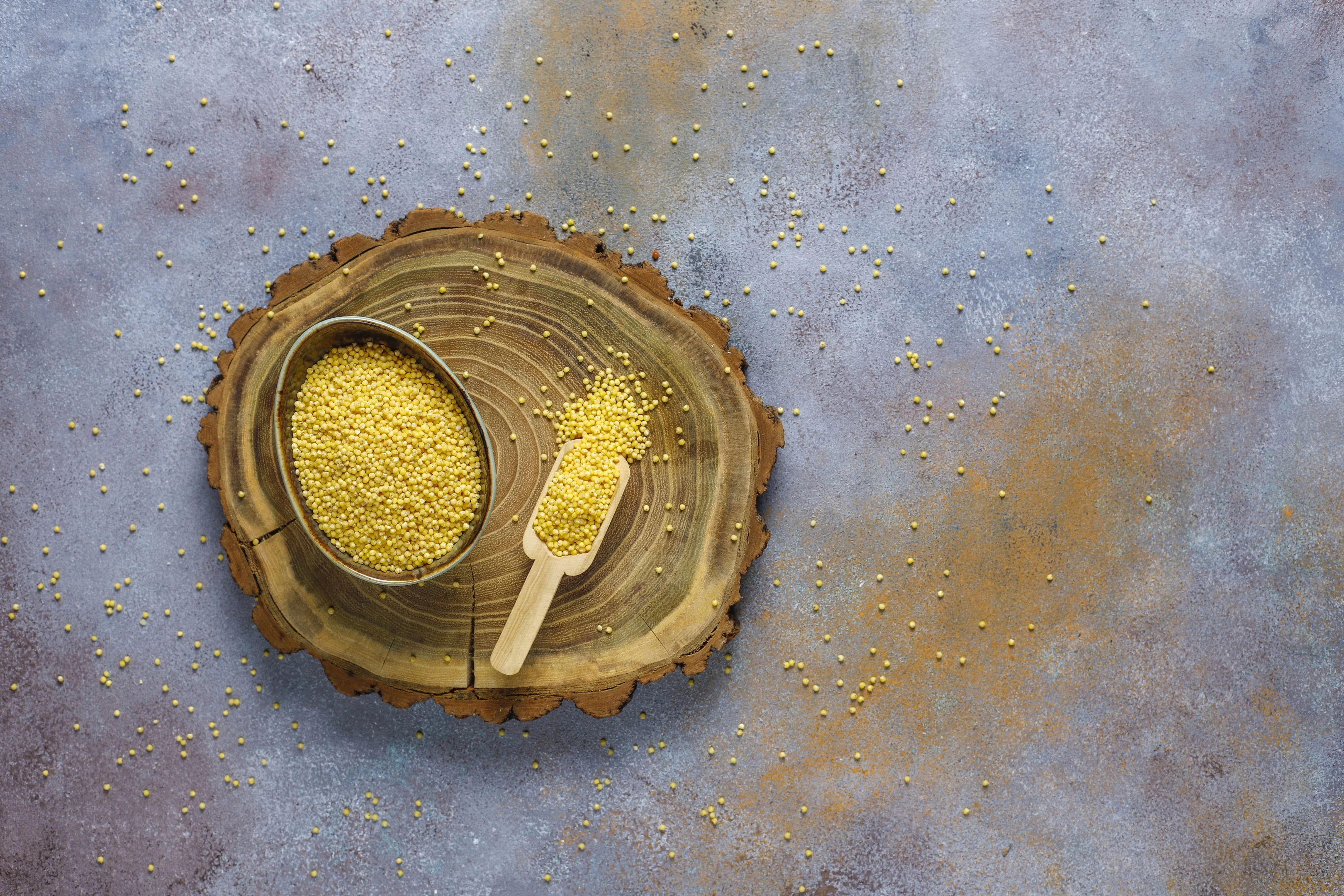 1. Improved muscle and bone health
One of the major health benefits of Foxtail millet is that it can fortify muscles and make bones stronger. It contains calcium and iron which is potentially advantageous for muscle maintenance. The human body utilizes iron to manufacture hemoglobin and myoglobin, both essential proteins. According to studies, such issues as anemia and muscle spasms can occur when the body does not get enough iron. Calcium is beneficial for strong bones, and it can help alleviate various kinds of inflammation associated with the bones, like spondylitis and arthritis. In addition, several studies have ascertained that consuming sprouted Foxtail millet can aid the elimination of symptoms related to osteoporosis and lessen the chances of getting a fractured bone. Iron and calcium are also great for blood clotting, a healthy immune system, and tooth health.
2. Supports cardiac health
Foxtail millet contains vitamin B1, also known as thiamine, which is excellent for cardiac health. It supports the formation of neurotransmitter acetylcholine that helps transfer messages between the nerves and muscles. It gives the body other benefits, including improving energy production, reducing blood circulation problems, supporting kidney health, eliminating depression, and fighting diabetes. Thiamine deficiency can cause abdominal discomfort, fatigue, headache, and irritability.
3. Maintenance of the nervous system
One of the primary reasons you should include Foxtail millet in your diet is that it's perfect for maintaining the health of the nervous system. It contains nutrients like vitamin B1, iron, and protein. Vitamin B1, according to research, can help reduce the signs of dementia and improve cognitive memory. Vitamin B1 can also be helpful in the treatment of multiple sclerosis and Bell's palsy. Since iron provides the brain with oxygen, it can aid better development of the brain and in the prevention of Alzheimer's disease. Protein can also help ensure the smooth functions of the nervous system by supporting the response of nervous system triggers.
4. Reduced levels of blood cholesterol
Foxtail millet contains methionine and lecithin, which are powerful amino acids that can help decrease the amounts of cholesterol in the body. They boost the body's detoxification process by drawing out the excess fat that is in the liver. In addition, you can get threonine from Foxtail millet which can obstruct fat formation in the liver, thereby reducing the levels of cholesterol in the body.
5. For better digestion
Due to its fiber content, Foxtail millet can help improve digestion; a hundred grams of Foxtail millet can contain up to eight grams of fiber. It is helpful in getting rid of constipation, especially in children. In addition, because Foxtail millet is free of gluten, it is an excellent option for gluten intolerant people.
6. Supports a healthier immune system
Foxtail millet possesses a wide range of nutrients to strengthen one's immune system. A healthy immune system is directly proportional to a reduced risk of contracting infections and diseases. Also, a well-functioning immune system can help your body heal from sickness within a short time, and consuming Foxtail millet can guarantee this advantage.
7. Aids in weight management
The presence of fiber in Foxtail millet helps control weight gain. This grain also contains tryptophan, which slows the digestive process, giving you a feeling of fullness preventing you from consuming unneeded calories.
8. Benefits the skin
Apart from providing your body system with diverse health advantages, Foxtail millet can also benefit your skin. It contains certain amino acids that can activate collagen production, helping to delay the aging process and the appearance of wrinkles.
9. Help to alleviate diabetes
Because Foxtail millet possesses a low glycemic index, it can reduce the symptoms of diabetes. In one study, people who consumed Foxtail millet saw a substantial decrease in their sugar levels after twelve weeks. This indicated that it could be beneficial to those who have type 2 diabetes. Furthermore, if your blood sugar level constantly changes, you should consider switching to Foxtail millet.
Conclusion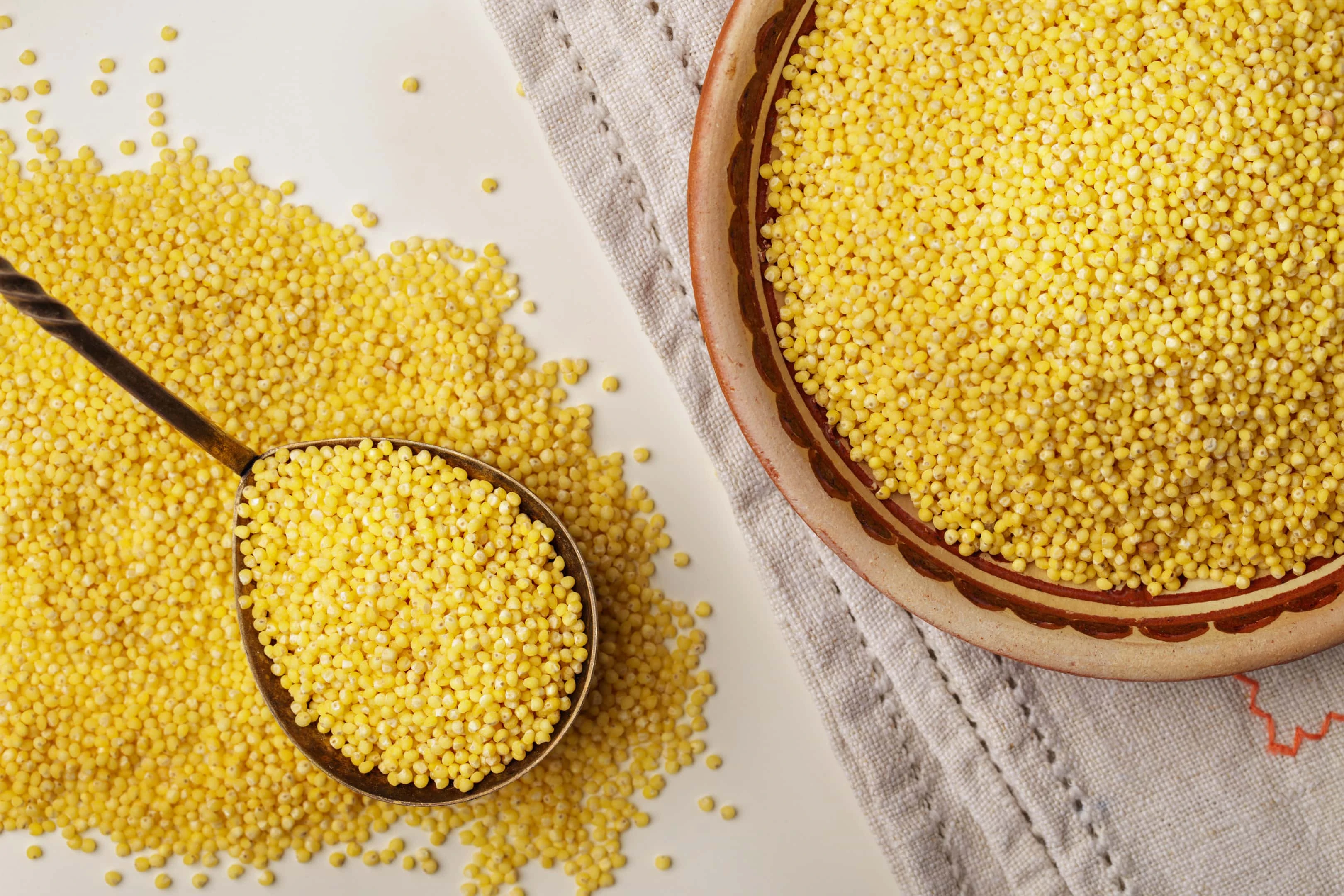 By this time, we are sure that you have gained a lot of knowledge about many Foxtail millet benefits. From boosting the immune system, reducing symptoms of diabetes and neurological problems to weight management, Foxtail millet is loaded with an array of advantages. Foxtail millet is delicious and can be combined with other foods like vegetables and can also be used to make diverse dishes such as porridge, dumplings, and millet rice. So, include it in your diet today!