Although there are different reasons when it comes to why people fast, it is becoming an increasingly popular way to improve health, lose weight, and detoxify the body. However, if you're not careful about what you eat before fasting, you could feel sick, tired, and bloated. This article will discuss the best foods to eat before fasting to make the process as smooth and comfortable as possible.
Jump to:
What is fasting?
Fasting is the abstinence from some or all foods and drinks for a certain period. Fasting has been used as a form of protest to achieve spiritual enlightenment or treatment for illness. Different religions offer mandatory fasting periods. However, in modern times, fasting has increased in popularity to cleanse your body and lose weight. One of the most popular forms of fasting for weight loss is intermittent fasting.
It is important to note that fasting is an extreme form of calorie reduction and, if done improperly, could lead to serious health problems. Therefore, we recommend consulting your doctor first before embarking upon any fasting plan.
Health benefits of fasting
One of the reasons that fasting has become mainstream is because its health benefits are directly supported by science. These health benefits include a lower risk of diseases, aid in weight loss, and better blood sugar levels.
Aids in weight loss — According to various studies that were conducted on overweight and obese people, it was shown that a restriction on eating windows resulted in weight loss to a mild degree, with a weight loss of 3% to 8% of overall body weight in 8 weeks.
Lowers risk of diseases — A short-term water-only fasting period can reduce the risk of certain metabolic disorders and increase longevity, according to a study. After only one day of a water-only fast, an increase in human growth hormone and red blood cells was observed.
Regulates blood sugar levels — Research conducted on adults with type-2 diabetes has shown that regular fasting regulates their blood glucose levels. The results have shown a decrease when compared to non-fasting periods.
However, it is essential to note that these researches are based on short-term experiments and trials. According to a study, long terms of fasting might result in harmful effects on your body.
Preparation for a fast
When it comes to preparing your body for a fast, there are many things you can do. Here are our best tips for you:
Make sure you get plenty of rest — During a fast, your body will be working hard to cleanse and heal itself. Proper rest will help it do that more effectively.
Eat plenty of fruits and vegetables — This will help you avoid constipation and other digestive problems during the fast.
Eat a light dinner and avoid drinking any liquids late at night — This will help your body better adjust to fasting the next day. In the morning, drink plenty of water and herbal tea. You can also take multivitamins and supplements to support your health during the fast.
Avoid alcohol and caffeine before beginning a fast — Alcohol contains empty calories, whereas caffeine stimulates appetite making you hungry. Caffeine also dehydrates you, further worsening conditions associated with fasting.
Best foods to eat before fasting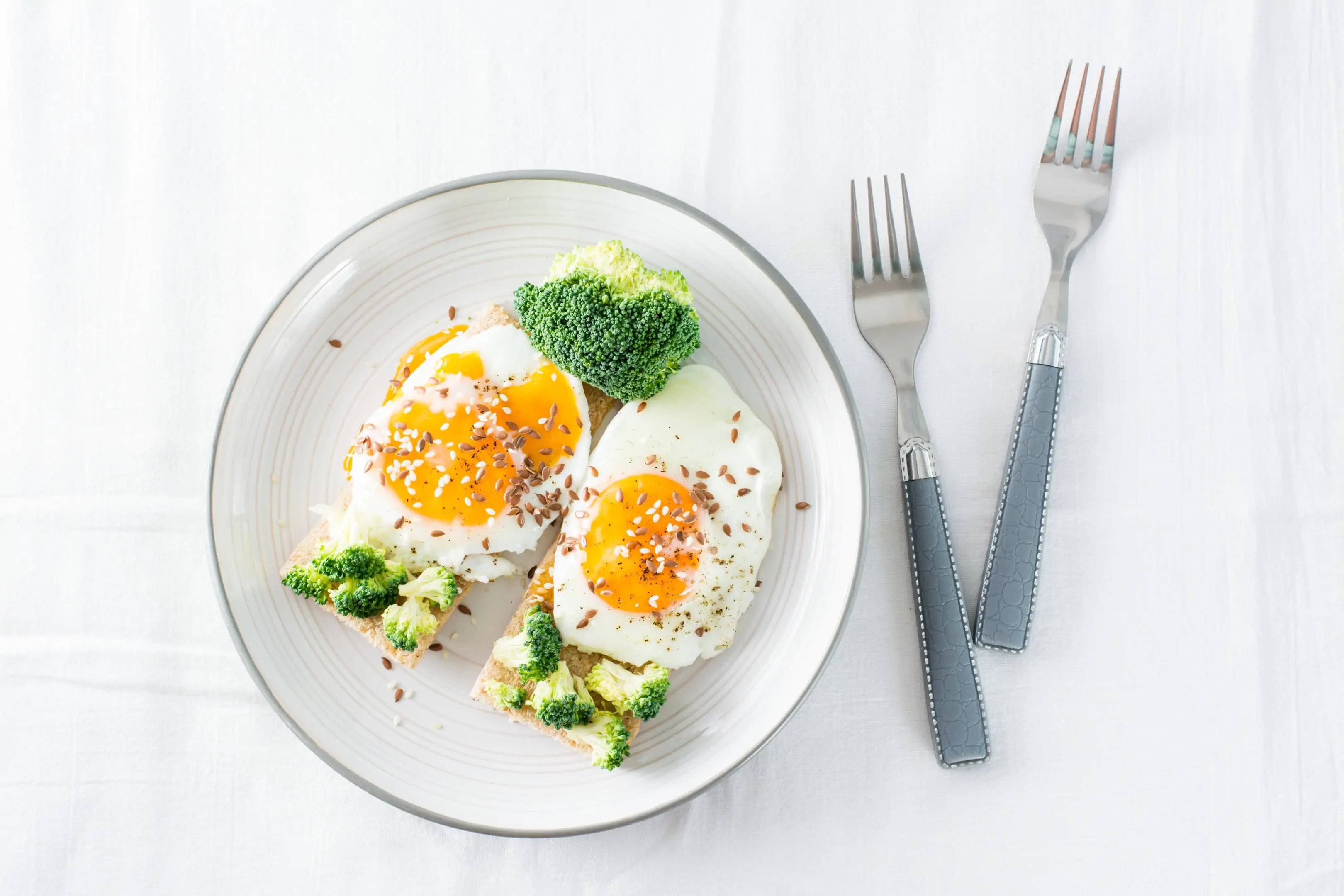 The best foods to eat before fasting are those high in protein and carbs. Simple carbs, however, should be avoided because they will quickly turn into sugar and make you feel tired and hungry. Instead, focus on complex carbs and foods that are rich in protein. Opt for fruits and vegetables as they include high amounts of fiber. If you are wondering what to eat before fasting, here are some of our recommendations:
1) Eggs
There are plenty of reasons to eat eggs before fasting. Eggs are a great source of protein, which will help you stay full longer. Vitamins and minerals, including vitamin B, zinc, and selenium, are essential for keeping your body functioning correctly during fasting.
2) Oatmeal
Oatmeal is a complex carbohydrate, which means that unlike simple carbs like dairy and cereals, the digestion process will be longer. This means that your body will have sustained energy throughout your fast. Oatmeal is also high in fiber, which will help keep your blood sugar in control during your fast.
3) Salmon
The high levels of omega-3 fatty acids found in salmon help keep your blood sugar levels stable, which is important when fasting. Salmon is also a good source of vitamin D, which can be hard to come by when you're not eating food.
4) Broccoli
Broccoli is high in fiber, which will help to cleanse your digestive system and get it ready for fasting. Additionally, your body will be vulnerable during fasting, and broccoli is a good source of antioxidants and vitamin C, which can help to protect your body against the harmful effects of free radicals and boost your immune system.
5) Bananas
While fasting, you will be dehydrated, and your blood pressure levels might go off the charts. On the other hand, a banana is highly beneficial as a pre-fast meal since it contains high levels of potassium, which you'll lose as a result of dehydration. The potassium in bananas regulates your blood pressure levels, not to mention that it contains high amounts of fiber and carbs.
6) Legumes
Legumes are high in fiber and will help cleanse your colon and intestines. This is important because toxins will be released from your digestive system and liver during fasting. If you have a clean intestine, it will be easier for your body to get rid of these toxins.
7) Tofu
Tofu is a great food to eat before fasting because it is low in calories and high in protein. However, the protein deficiency you will be experiencing while fasting might decrease muscle mass. Tofu is also a good source of iron, which is essential during fasting because it helps prevent anemia.
8) Water
When you don't eat or drink anything for an extended period, your body starts to use the water stored in your tissues and organs. This will result in dehydration, which is dangerous. Drinking plenty of water before a fast will help keep you healthy and safe.
Conclusion
Whatever your reason for fasting is, if you are not prepared enough, you will have difficulty getting through it. Your diet before fasting should include foods that are high in protein and fibers, with complex carbs to fuel your body through your fast. Some ideal foods to eat before fasting include eggs, bananas, broccoli, and legumes.