With the pandemic and people working remotely, a sedentary lifestyle has unarguably become the norm in today's society. Being seated for long hours, unhealthy eating, absence of physical activity, and stress are all some of the factors that contribute to weight gain. A well-followed calorie deficit diet can, however, help you reduce weight and prevent diseases associated with unhealthy weight gain.
If you have tried diverse diets in the past and they did not work out for you, the calorie deficit diet is for you. It is easy to adopt and will ultimately help you achieve your weight reduction goals. We will answer your questions and provide you with more insight into what the diet is all about following.
Jump to:
What is the calorie deficit diet?
The amount of energy your body uses when it breaks down food consumed is referred to as calories. When you eat food that contains a higher quantity of calories than your body requires, the body stores these excess calories as fat. It is vital to note that not just foods that are regarded as 'fatty foods' that contain a high amount of calories; a fat-free food can also contain a lot of calories.
A calorie deficit diet, however, is a way of getting rid of a greater amount of calories than you consume. This means that you are going to be consuming fewer calories whilst getting rid of the stored-up fat in your body. To explain further, a calorie deficit diet directly translates to fewer calories than what the body needs, which can eventually result in weight loss.
Getting started on the calorie deficit diet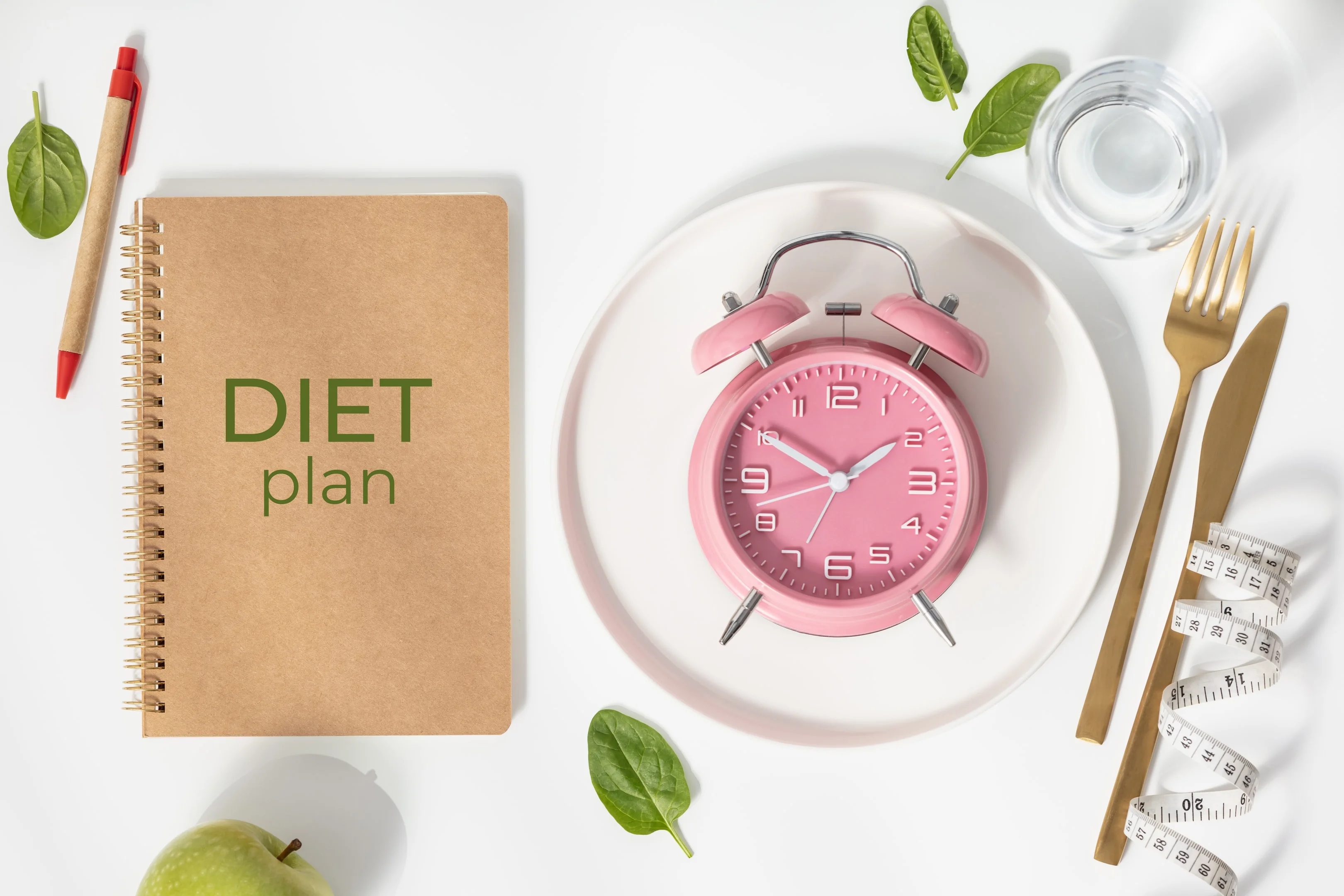 To get started with this diet, you need to first understand that to lose one kilogram, you have to engage in a calorie deficit of about 7,000 calories; this means that your calorie deficit per day will be 1,000 calories. However, this still relies on how much weight you want to lose. To get rid of more fat, you will have to create a calorie deficit that is more than 7000 calories.
The only way to adopt a calorie deficit diet is to consume fewer calories than the number of calories that you are burning. Although exercising can help you burn calories, it is not the only way to reduce body calories. In addition to exercise, engaging in your normal daily routine like eating, working, and walking can also help the body burn calories.
However, before starting the calorie deficit weight-loss technique, it should first calculate the number of calories that your body requires to perform its basic functions. This amount of calories is referred to as 'maintenance calories.' The amount of calories needed by individual bodies depends on gender, age, activity levels, body composition, height, and weight. If you are a moderately active individual, you can calculate the required calories intake by multiplying your body weight by fifteen. The next thing to do is to keep track of your weekly and daily calorie intake. There are different calorie calculators online that can help you with this.
After figuring out the number of calories that your body needs to function, you can then kick start your calorie deficit weight-loss journey. For most people looking to reduce their weight, burning about five hundred calories every day is enough to start their weight management goal. It is good to start small, and also a 500 calories deficit will not have a great impact on your hunger or energy levels. If you follow the 500 calories deficit for a week, this is interpreted as losing about 500 grams of fat at the end of the week. Once your body is used to this, you can go ahead to increase your calorie deficit to 1000 calories; however, it is important to know that it is not advisable to go beyond a calorie deficit of 7000 calories per week. Since we are now familiar with how to start the calorie deficit diet and what it is really about, let us talk about how to get positive results from it.
Tips to achieve weight-loss goals with the calorie deficit diet
1. Practice clean eating
While following the calorie deficit diet, it is important to embrace clean eating. This means that your food consumption should be limited to only healthy kinds of foods. Avoid sugary and fried foods like cheese sticks, cookies, pastries, French fries, sugar-sweetened drinks, and chicken strips. Instead, replace these unhealthy foods with beneficial vegetables and healthy foods such as poha, quinoa, whole-wheat pasta, broccoli, edamame, beans, chicken breast, salmon, tuna, and whole eggs. While utilizing this diet, ensure that you consume at least three types of fruits daily. This will contribute to your nutrient intake and help boost your immune system.
2. Thoughtful attention to food portions
For most people, this is the hardest part of dieting but it is vital for the efficiency of the weight-loss plan. While following the calorie deficit diet, you need to control food portions. With our busy schedules, we might not have time to measure each serving of food; however, if you take mind of portion control, you might gain back the weight that you are trying to lose. To activate portion control, eat a small portion of food that you feel will be enough to fill your stomach to about 80%. Make sure you eat mindfully while paying attention to hunger cues. This will help you boost the feelings of satiety and add to your weight-loss aim.
3. Improve your liquid intake
Water is important and compulsory for the success of all diets. Developing the habit of 8 glasses or more of water per day can help quench sudden hunger pangs, improve metabolism, and help you stay hydrated. In addition, incorporate other healthy liquids into your calorie deficit diet. These liquids include coconut water, jeera tea, fresh fruit juice, chia seeds water, and green tea.
4. Physical activity is important
To help the diet perform optimally, make sure you engage in physical activities. You should exercise for at least 25-40 minutes per day. If exercises feel too tedious, switch to simple activities like jogging, running, skipping, or swimming. You can even engage in any sports of your choice like badminton, tennis, and basketball; just make sure you are moving your body. If your job calls for sitting for long hours, ensure you stand up every hour and move around for at least five minutes. Being inactive can have a great impact on your diet plan and reduce its effectiveness.
Dangers of large calorie deficits
While getting rid of unwanted and unhealthy weight gain is good and contributes to your body's fitness, it is extreme to engage in large calorie deficits because of weight management. This can lead to unhealthy eating disorders that can cause other problems. Here are some of the dangers of engaging in large calorie deficits:
1. Reduced metabolism
A great reduction in the number of calories that you consume daily or weekly can affect your metabolism rate in the wrong way. It can make your metabolism rate dive below normal, thereby resulting in the loss of muscle mass. This will evidently slow down your body's metabolism and your fitness goals will be less achievable.
2. Irregular ovulation
A large calorie deficit can affect the hormonal levels in women thereby making ovulation less regular and ultimately resulting in low fertility. According to a study conducted by the National Library of Medicine, consuming fewer calories than the required maintenance calories and burning a large number of calories can cause menstrual disturbances. These effects can be in the form of irregular menstrual cycles and other symptoms. In addition to this, extreme calorie restriction can also affect men's reproductive functions.
3. Nutrient deficiencies
Regularly engaging in a severe calorie deficit can deprive your body of getting the nutrients it needs. For example, if you are consuming fewer calories, you might not be providing your body with enough amounts of vitamin B12, iron, or folate. These nutrients aid in the formation of red blood cells and not getting sufficient amounts translates to a high risk of developing anemia and fatigue. Your body needs several vitamins, proteins, and minerals to maintain its functions.
4. Weakened bones
Serious calorie restrictions can decrease your levels of testosterone and estrogen. When these two hormones are low, it can result in low bone formation and accelerate the breakdown of bones, which can then result in weak bones. In addition to bone breakdown, combining large calorie deficit with exercises can elevate your stress levels that can also lead to bone loss. Bone loss is serious because it is irreversible and can contribute to fractures.
5. Reduced immunity
Reducing the number of calories that you consume greatly can also have an adverse effect on your immunity, thereby making you susceptible to different illnesses. Certain studies have attributed severe calorie deficit combined with rigorous physical exercises by athletes to achieve leanness as one of the factors that make them more prone to infections like the common cold. This means that going beyond the limit of the 1000 calories deficit can result in becoming ill more often than usual.
Conclusion
Regardless of gender, age, and height, everyone wants to stay fit and healthy and this is why there are diverse types of diets today. The calorie deficit diet is effective and promises good results if all the guidelines are duly followed. Make sure that you do not go above the stipulated 1000-calorie deficit per week to avoid attracting unwanted medical issues. Drink enough liquids, engage in physical activities every day and within a reasonable period, your weight loss goal will be achieved.