You have probably come across the vibrant purple and pink blossoms of the Cercis canadensis in the spring. Without a doubt, many trees are admired solely for their beauty and ornamental usefulness, but the Cercis canadensis appears to be different and unique. This captivating and versatile tree can offer various practical benefits, including medicinal advantages. 
Commonly referred to as the Eastern Redbud, Cercis canadensis health benefits have been admired for decades. Read along as we provide more insight into the many advantages of Cercis canadensis. 
Jump to: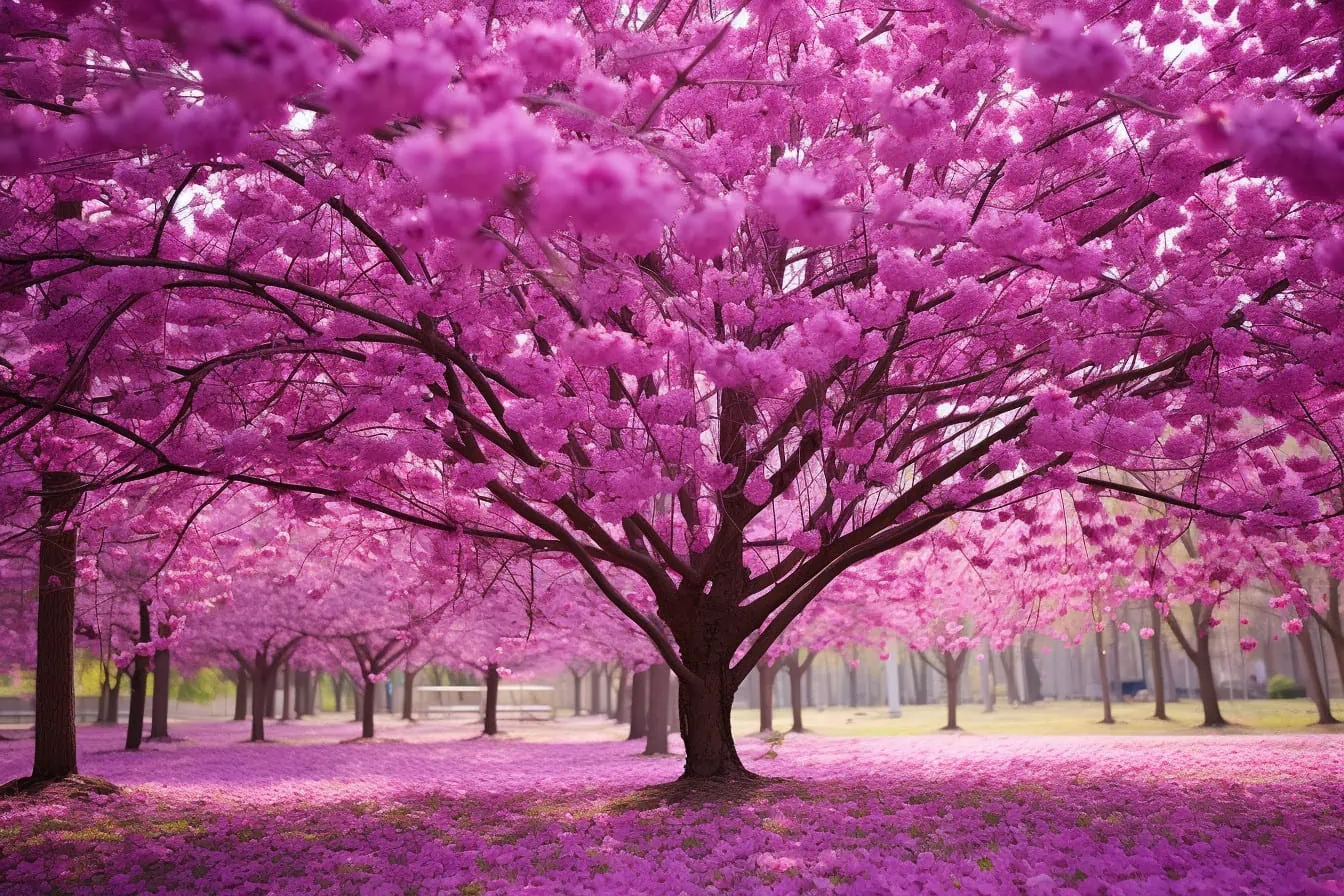 What you should know about the Cercis canadensis
The origins of the Cercis canadensis tree can be traced to the forests and woodlands of North America. However, it is cultivated in diverse habitats, such as the Gulf of Mexico and Canada. The Cercis canadensis is a distinct and adaptable tree that can survive in different climates and environmental conditions. 
Native tribes in America, including the Cherokee, have utilized the Eastern Redbud to alleviate several illnesses for years. Infusions developed from the leaves and barks of Cercis canadensis have been used for decades to treat diverse ailments traditionally. 
The Cercis canadensis is also used for other purposes. Garden lovers and landscapers value Cercis canadensis because of its purple-to-pink blossoms that announce the arrival of spring. Its vibrant blooms always create an atmosphere for a stunning display. No wonder many people use it to enhance their outdoor spaces. 
Besides its aesthetic appeal, the Eastern Redbud is a great addition to many recipes. Its blossoms possess a subtle sweet flavor, making them a great addition to desserts and salads. Some indigenous communities in the US and other parts of the world have incorporated blossoms into their diets.
Health benefits of Cercis canadensis
1. Loaded with antioxidants
Cercis canadensis health benefits stem from the many antioxidants that the tree possesses. These antioxidants can help prevent the activity of free radicals in the body, thereby reducing the chances of developing diseases. These harmful radicals have been linked to various conditions, including inflammatory joint disease, atherosclerosis, asthma, cancer, and degenerative eye disease.
The Eastern redbud contains diverse antioxidants that include flavonoids and polyphenols. Flavonoids are known to help in the regulation of cell activity and support the protection of the body from harmful stressors and toxins. They also can help with inflammation by reducing the body's reaction. Polyphenols, on the other hand, can offer protection against certain cancers and neurodegenerative diseases. 
2. Beneficial for cardiovascular health
Cercis canadensis contains certain compounds that might benefit the heart's health and support blood pressure regulation. For example, quercetin has been linked to several health benefits for the heart, including decreasing the risk of heart disease and lowering blood pressure. A study showed that the use of quercetin decreased the levels of blood sugar significantly. Moreover, quercetin can help relax the blood vessels, improving blood flow to where it will be utilized. All these can contribute to better health of the heart and lower one's chances of developing heart disease. 
In addition, Cercis canadensis contains other compounds like gallic acid that can help reduce oxidative damage to tissues and cells. Gallic acid can decrease inflammation linked to heart disease, and anthocyanins can protect blood vessels and improve endothelial functions. The body requires proper endothelial functions to maintain the blood vessels' elasticity and the cardiovascular system's overall health.
3. Possesses diuretic properties
Another Cercis canadensis health benefit is the natural diuretic properties that it offers. In traditional medicine, certain compounds found in Cercis canadensis have been used to eliminate harmful toxins and increase the excretion of bodily fluids. Anthocyanins, for example, are uniquely known for their antioxidant benefits that can help promote sodium excretion and support an increase in urine production. 
The Cercis canadensis tree also contains potassium, a vital mineral that can aid the regulation of fluids in the body and boost healthy kidney function. In addition, the tree also contains certain organic acids like malic acid and citric acid that can help bolster urine output. These advantages mainly benefit individuals with water retention problems, kidney health, and bloating.
4. Supports digestive health
There are specific vitamins and minerals present in Cercis canadensis that may support the healthy functioning of the digestive system. Some parts of the Cercis canadensis plant, such as the leaves, contain dietary fiber, which can aid regular bowel movements, support the growth of a healthy gut microbiome, and prevent constipation. 
The Eastern redbud also contains other nutrients like vitamin C and phenolic compounds, which can help maintain optimal gut function and reduce inflammation and oxidative stress in the digestive system. In addition, Cercis canadensis also contains potent antioxidants like catechins and quercetin, which can help eliminate inflammation and oxidative damage, thereby boosting the functions of the digestive tissues.
5. May support mental health
While it might not directly contain compounds that can boost mental clarity, being in green spaces and nature has positively impacted moods and mental health. One unique feature of the Cercis canadensis tree is its aesthetic appeal and beauty. Admiring the beauty of the Cercis canadensis with its colorful blossoms can provide an individual with a sense of tranquility. It could alleviate bad moods, boosting overall mental wellness and reducing stress.
Conclusion
Like other medicinal plants and herbs, it is essential to consult a healthcare specialist before using Cercis canadensis as a solution for any health condition. However, Cercis canadensis health benefits include support for digestive health, protection against certain cancers, and an improved cardiovascular system.