There are three main body types: ectomorph, endomorph, and mesomorph. Each body type has its characteristics and traits. Our focal point will be answering the question of "how to gain weight as an ectomorph", as weight gain seems to be the problem for this body type, mostly due to fast metabolism that comes with the ectomorph body type. In this guide, we have shared some general tips on weight gain, and specific foods that you should be including in your diet to gain weight as an ectomorph. Let's take a look.
Jump to:
What is the ectomorph body type?
The ectomorph body type is characterized by slenderness, light build, and linear proportions. Ectomorphs tend to have long limbs and a small frame. They may also have trouble gaining weight and muscle mass. Ectomorphs are often described as "hard gainers" because they have a fast metabolism and can easily lose weight. They may also have difficulty gaining muscle mass. As a result of these, ectomorphs often have a long and lean appearance.
Ectomorph weight gain tips
If you have an ectomorph body type, you might want to increase your frame to get stronger and bigger, or you just might be feeling unhealthy. However, as a result of your fast metabolism, gaining weight as an ectomorph may feel like an unreachable goal. We have listed some general tips that will help you gain weight.
1. Create a calorie surplus
Regardless of your body type, there is one rule that you should always keep in mind. The only way to gain weight is by creating a calorie surplus. Although it may not sound like that, this is a pretty simple calculation. Track your calories and make sure that you are eating more calories than you are burning. There are many apps available to make this easier for you. Choose one app, log your daily calorie intake meal by meal, and see how many calories you are having on an average day.
Ideally, to create an even larger calorie surplus, your daily calorie intake should be increased. Make sure that you are eating often — three meals a day with multiple snacks should be ideal. There are various high-calorie diets that can do the job for you. Pick one and stick with it.
2. Workout in moderation
A proper workout routine is crucial for building muscle mass and making sure that you are gaining weight the right way. It is important not to overdo it, as this could result in losing the gains that you worked hard for. Ideally, you'd want to hit the gym three to four days a week, with 45-60 minutes of intense training. Unlike the most common workout routines, however, you should be limiting cardio since you do not want to burn more calories than you intend to. Make sure to limit your physical activities to burn less calories.
3. Get enough sleep
The importance of sleep is crucial for your body to recover and progress, especially if you are hitting the gym. While we are asleep, our body works hard to rebuild the muscles that have been broken down during our workouts. Try to get 7-8 hours of sleep every night. Limit your alcohol and caffeine intake after 6 p.m. and turn off your electronics for a higher quality of sleep.
Ectomorph weight gain: Dietary adjustments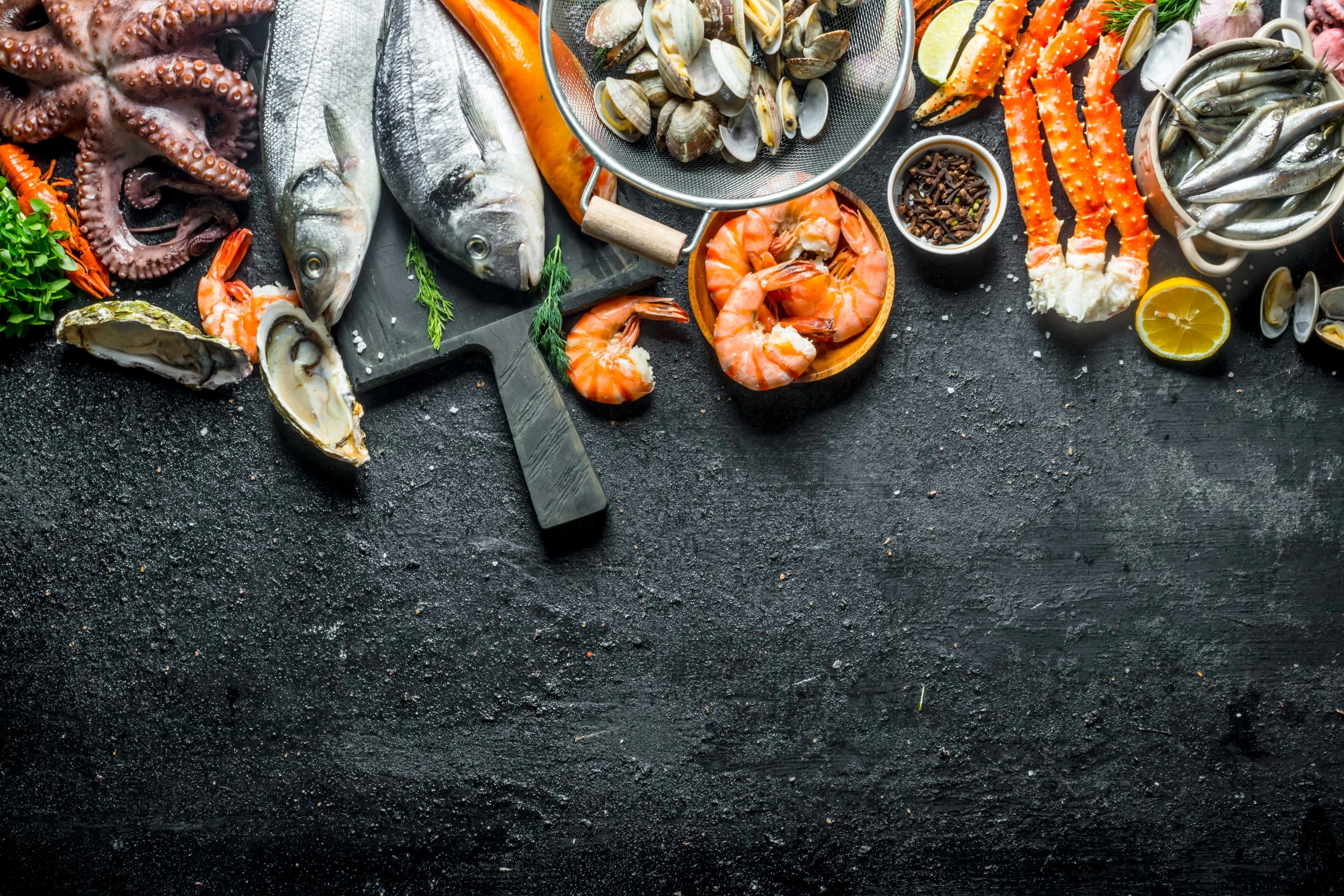 Preferably, your focus should be on a clean and healthy weight gain progress, not eating anything you can get your hands on. Don't confuse this with dirty bulking if you are not preparing for a bodybuilding contest. Therefore, you need to adjust your diet to include clean and lean foods. You'll want to increase your muscle mass, with a moderate increase in body fat. Thus, your diet should include clean protein sources, complex carbs like whole grains, and lots of fiber to digest them. While carbs should be the main ingredient of most of your meals, they should be supported with enough protein to increase your muscle mass. We have listed some of the ideal foods to eat for weight gain as an ectomorph below.
1. Poultry
You should not avoid lean foods, more specifically chicken and turkey. They include lots of protein without extra fat. Not only are they leaner sources of protein, but they're also packed with other nutrients that can help you reach your goals, like iron and zinc. They will be one of the main sources of protein for you, which is essential for building muscle tissues. 
Keep in mind that chicken and turkey are both pretty low on carbs, and they need to be paired with complex carbs like whole grains. 
2. Seafood
Seafood can be a great addition to your diet for packing some extra pounds. Seafood is high in calories and fat, making it an excellent choice for people who are trying to gain weight. In addition, fatty fish like salmon and tuna have a protein-rich nature that will help with increasing your muscle mass. The fat in seafood is also extremely healthy, as it's rich in omega-3. With its high calories and fat content, seafood can help you reach your weight gain goals.
3. Eggs
Eggs are a great choice for an ectomorph trying to gain weight. They pack a good amount of calories and are great options for either as snacks or as the main dish. However, keep in mind that eggs will help you stay full for longer, and you might find yourself eating less than ideal and unable to reach your desired amount of daily calorie intake.
4. Red meat
Although red meat is not as lean as chicken or turkey, it is still a good option when it comes to building muscle mass, thanks to its protein-rich nature. Red meat contains leucine and creatine, two crucial nutrients for building and maintaining muscle mass. Keep in mind that it is also a great source of iron, zinc, and B12. Stay away from processed red meats like hot dogs and bacon. Opt for leaner cuts of red meat, like sirloin and tenderloin steaks.
5. Legumes
Legumes are a type of plant-based protein that is crucial for any type of diet. They are high in fiber and a good source of vitamins and minerals such as iron, magnesium, and potassium. Chickpeas, lentils, kidney beans, soybeans, and peas are among the healthiest legumes. They contain a good amount of fiber that will regulate your digestive system, and are calorie-rich foods that will push you closer to your goals.
6. Nuts and seeds
Nuts and seeds are a great source of nutrients that can help you gain weight in a healthy way. They are high in protein and healthy fats, which are both essential for building muscle mass. Additionally, similar to legumes, nuts and seeds contain a good amount of fiber and calories. Cashews, almonds, pecans, walnuts, pumpkin seeds, and Brazil nuts are among the best for gaining weight.
7. Fruits
For in-between meal snacks, organic, unprocessed, and fresh fruits provide the necessary amount of fiber and sugar. Some fruits can help with weight gain, as they are high in calories. The most ideal options are bananas, avocados, papayas, figs, and raisins.
Final thoughts
Although it might be true that, due to their fast metabolism, gaining weight might be hard for those with an ectomorph body type, it is not impossible. Make sure that you are on calorie surplus by tracking your daily calorie intake and adjusting your diet accordingly. The latter means that you should be eating healthy and clean. Incorporate foods like steak, chicken breast, eggs, peas, walnuts, and bananas in your diet. Lastly, make sure that you are following a proper workout routine that will allow you to have a bigger overall frame.